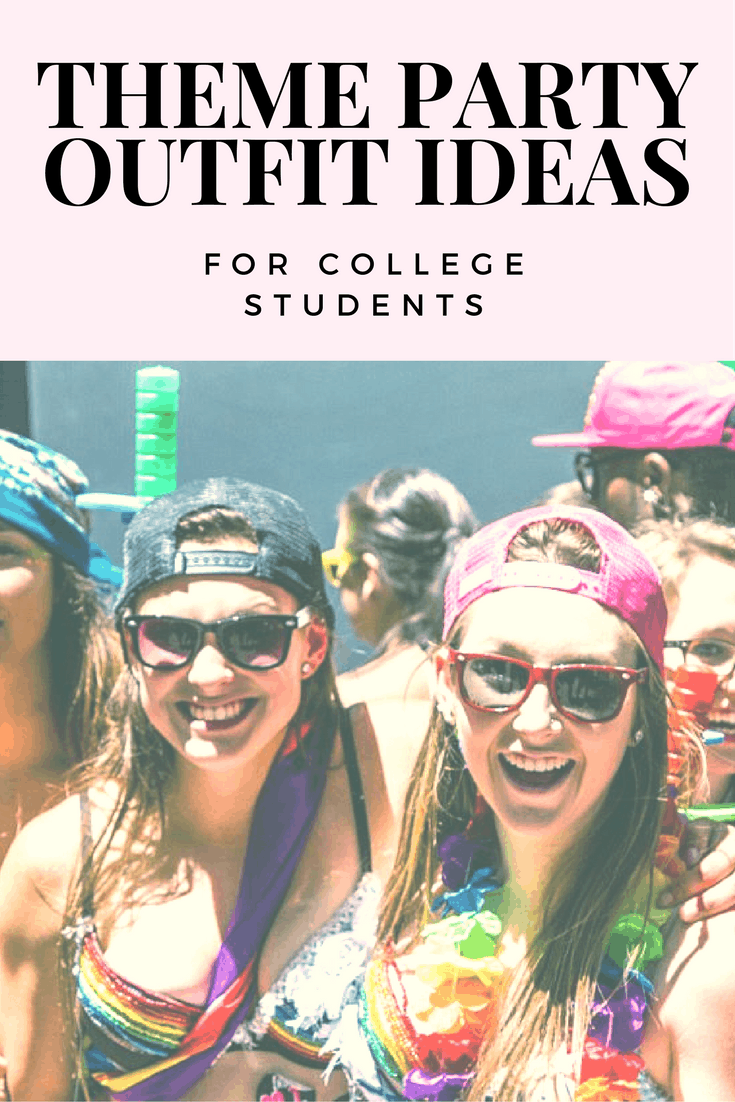 As a college Freshman, I, along with every other girl, went shopping weeks before "Welcome Week" for "going out" clothes, aka the trendiest clothing you could find for your college debut. Of course, you probably have your party outfit formulas down, and those cute party outfit themes set aside, waiting anxiously for a party to wear them to, but little did I know…
College is the only place where you plan your outfits to go out in without considering the chilly temperatures or weather in general. All seasons of the year, ladies still find a way to show skin and forget about the possibility of frostbite. Reckless? Probably, but that's college. For example, I've found myself wearing jean shorts and cowboy boots in January for a Hoedown Throwdown (thank you, Hannah Montana) party.
Whether it is "Flannel Friday" or "Jersday Thursday," there always seems to be a college theme party going on – no matter what time of the year it is.
Parties are fun in the first place, but party themes can make or break your time at the party. The themes are typically announced just a day or two ahead of time, and between that time and the party, us girls are scrambling for costumes like the Hunger Games. We all want to show up looking fashion-forward and the best we can, but how do you dress fashionably and take part in the theme (without overdoing it)?
Here is my take on themed-parties and how to remain stylish while participating.
Jersday Party Outfit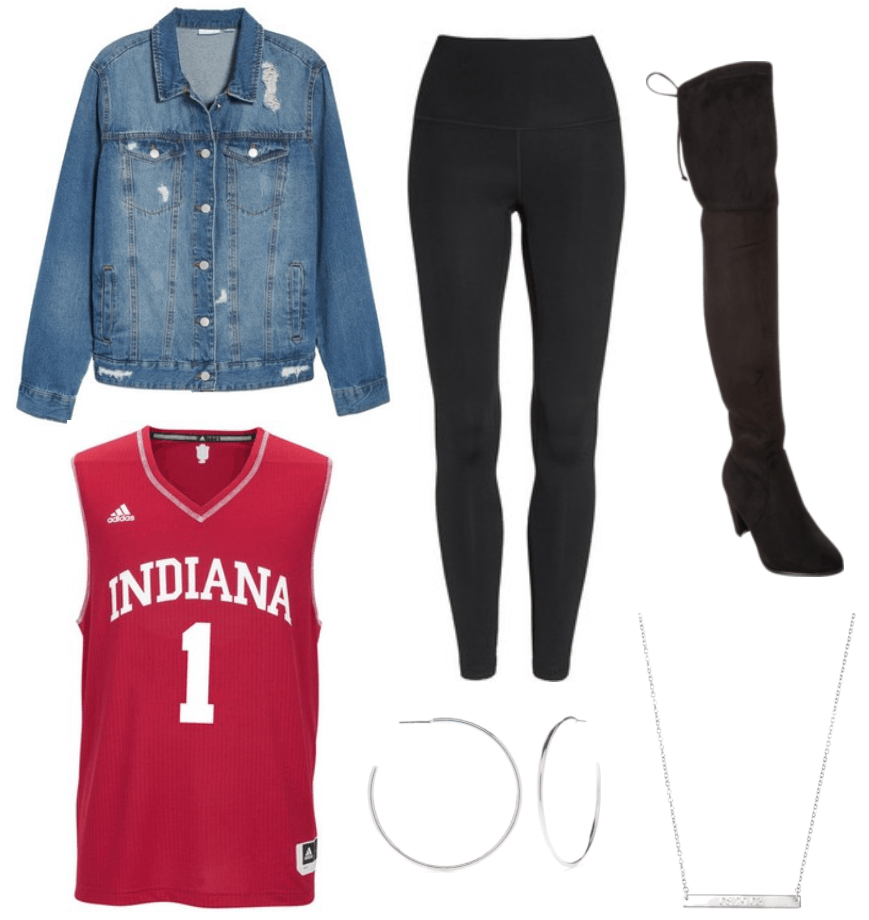 Products:
In most cases, it is "Jersday Thursday" and that is one of the most popular college party themes I've seen over my past two and a half years at school.
Jersday is easy as long as you have a jersey, and you can always ask around and find one if you don't. For me, I think over-the-knee boots make every outfit fabulous and fashionable, so I typically wear the boots, leggings, a jersey, and some kind of jacket or button down over it (when it is colder).
Typically, you will see many girls just wearing oversized jerseys and compression shorts, but for those who care about not freezing our butts off, this is a perfect go-to outfit.
Rock 'N' Roll Party Outfit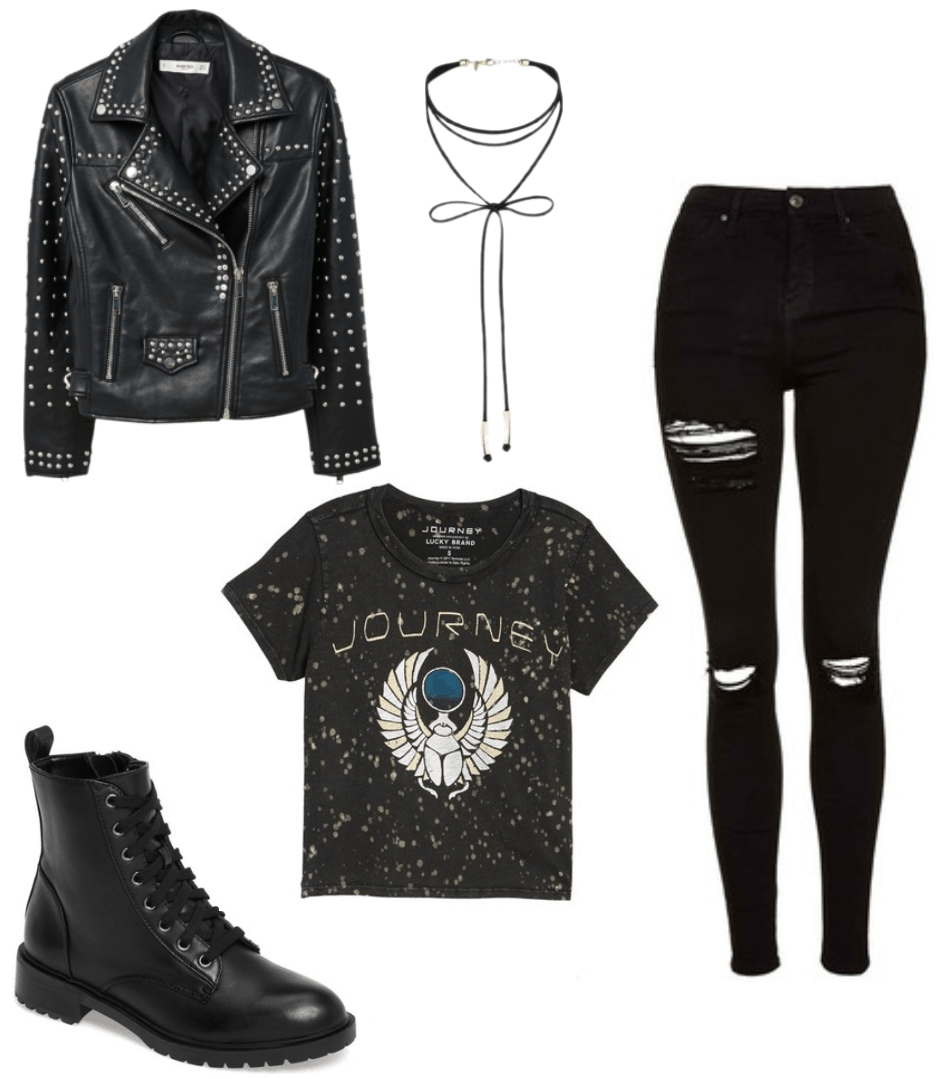 Products:
This party theme throws it back to an '80s rock concert. Although going to rock concerts may not be your thing, who doesn't love feeling rebellious and have a head banging, tongue out time? Think AC/DC, Journey, or Guns N' Roses.
The fashion keys to a theme like this are black clothes, leather, and vintage band shirts. My ideal outfit would be a leather jacket, ripped black leggings, a rock band tee, combat boots and a choker. You can't get much more '80s rock than this.
Hawaiian Luau Party Outfit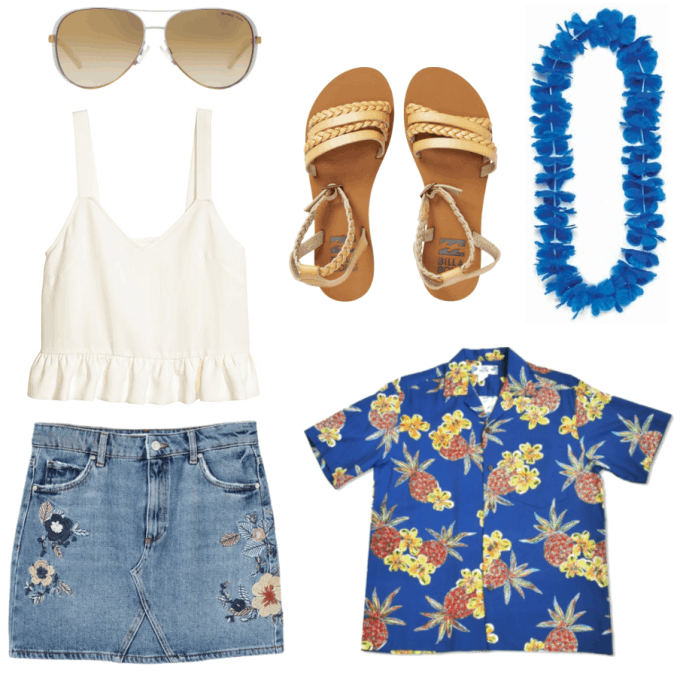 Products:
Especially during the wintertime, we all dream to make a trip to Hawaii. As college students, the closest we can get is a good ole campus Luau party.
You can go all out with this theme, or you can do as little as you want, and still take part. Get ready to say aloha to the ladies in bikinis and grass hula skirts, but as long as you have floral shirts, bright colors, and beachwear, you're good to go. Hawaiian shirts (floral button downs) and a lei are a simple solution.
Coachella Party Outfit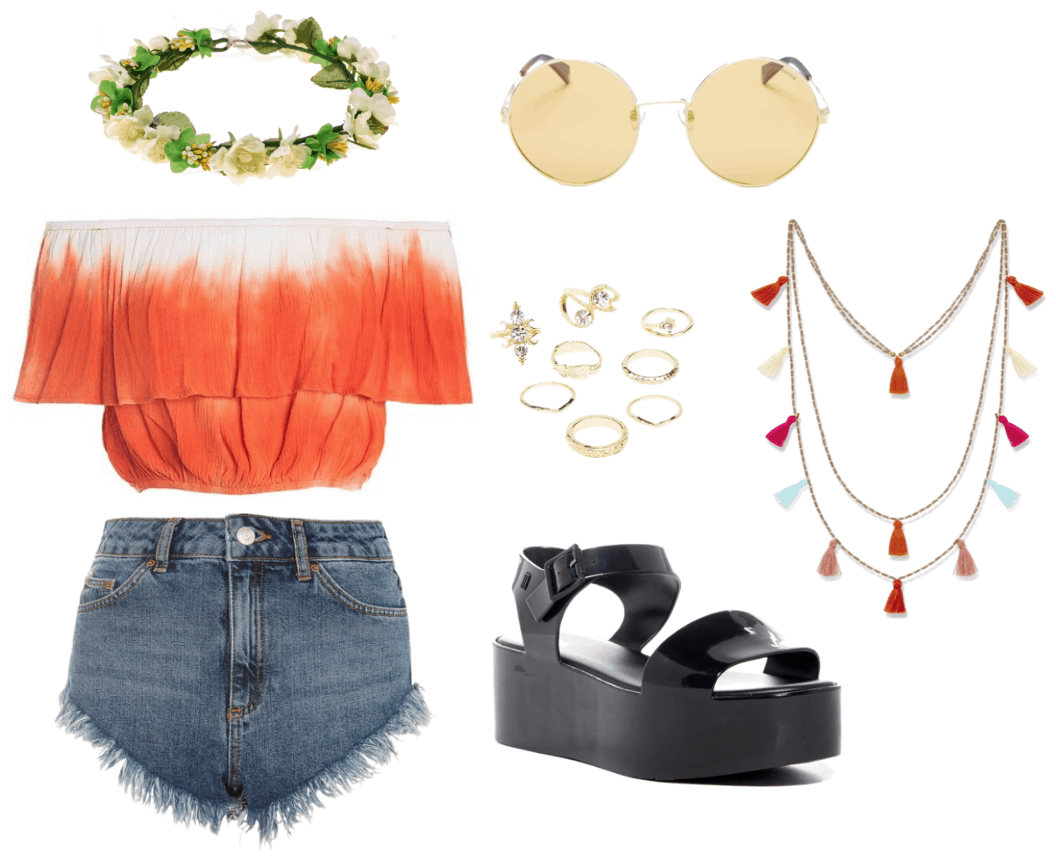 Products:
Coachella is a prestige music festival that takes place in the Spring every year, and when it occurs, music fans and celebrities bring out the most hipster clothing they have. When it comes to festival wear, your inner "wild thing" comes out in bright colors and free spirited pieces.
Most clothing stores have a section set out for festival-goers full of vintage styles, bright colors, florals (yes, this is the time it is acceptable to wear a flower crown/headband), and so on. This is the time where you can be who you are and feel like you completely fit in.
America Party Outfit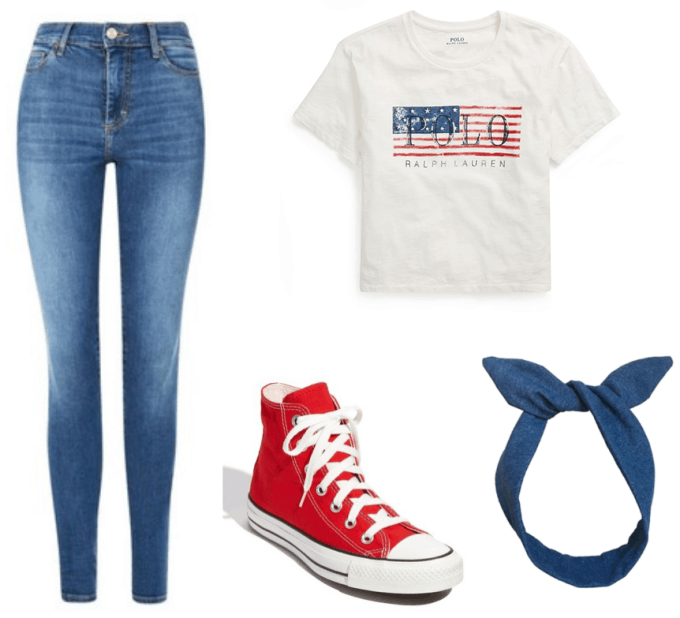 Products:
As Americans, we take pride in the freedom of the USA. This theme is fun and simple as it only takes red, white, and blue to fit in.
In addition to the easy color scheme, add an American flag, stars, and/or stripes into your outfit themes and you'll be one patriotic girl. As Miley Cyrus once said, "it's a party in the USA," so let's embrace it.
Toga Party Outfit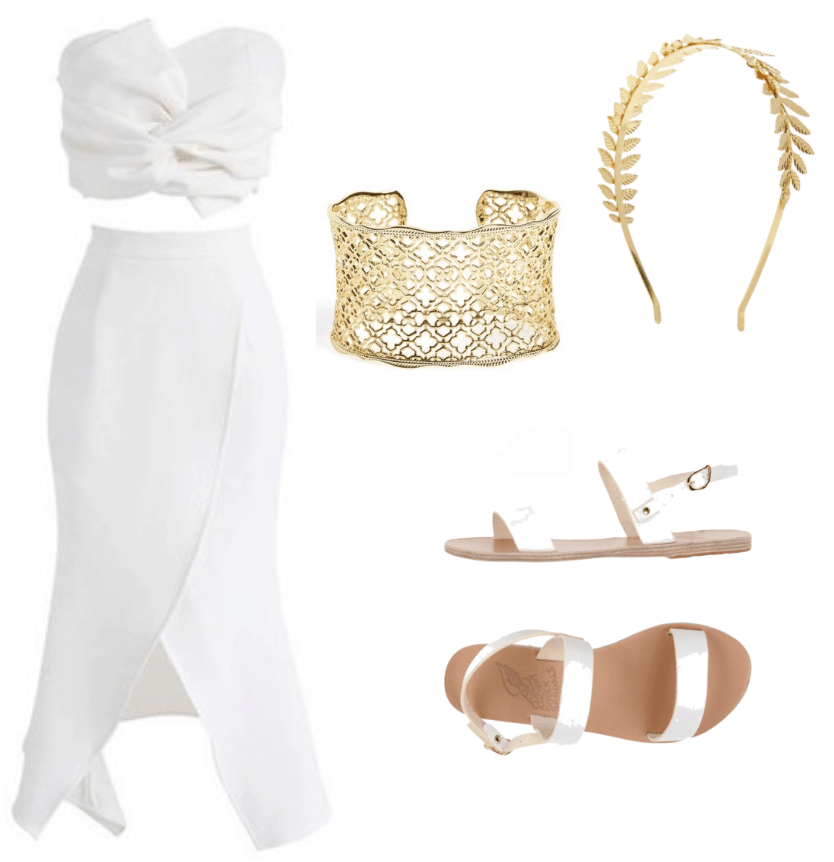 Products:
Toga is one of the hardest themes to follow, although when you do it right, it can be one of the easiest ones. Basically, the theme is asking you to grab a white bed sheet, wrap it around in a dress-like way with one shoulder, and wear sandals to mirror a Roman or Greek back in the day.
If you cannot find a white sheet anywhere convenient for you, wear a white dress, preferably in some kind of wrap shape, and sandals.
Masquerade Ball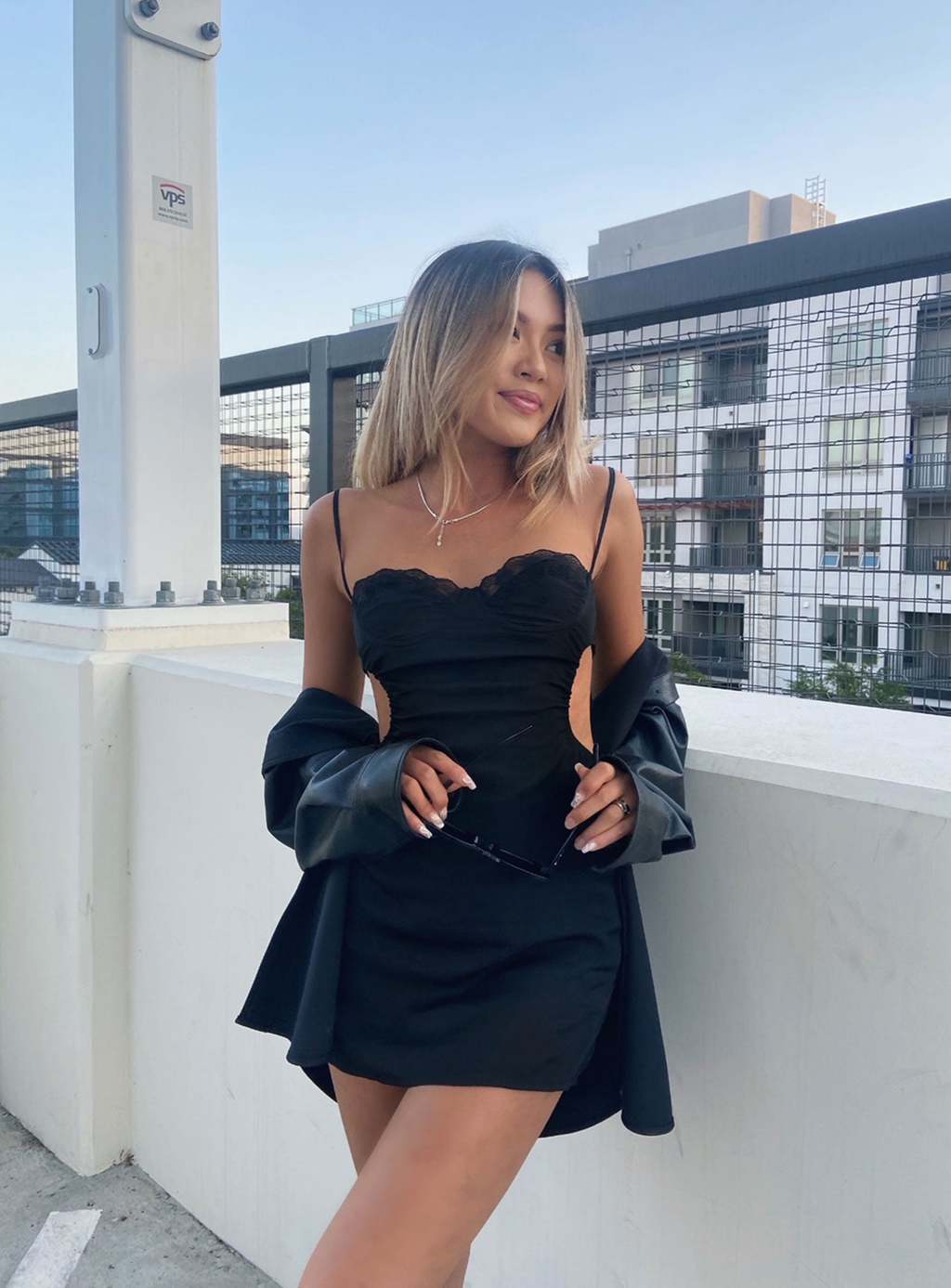 The masquerade ball is a classic party outfit themes that dates back to the Renaissance. If you're invited to one of these, a little black dress is your best bet. But don't opt for any old LBD – this one has cutouts to make it more interesting. Pair with a black masquerade mask, strappy heels, and a black satin shirt off your shoulders and you have a chic and mysterious outfit
Cocktail Theme Party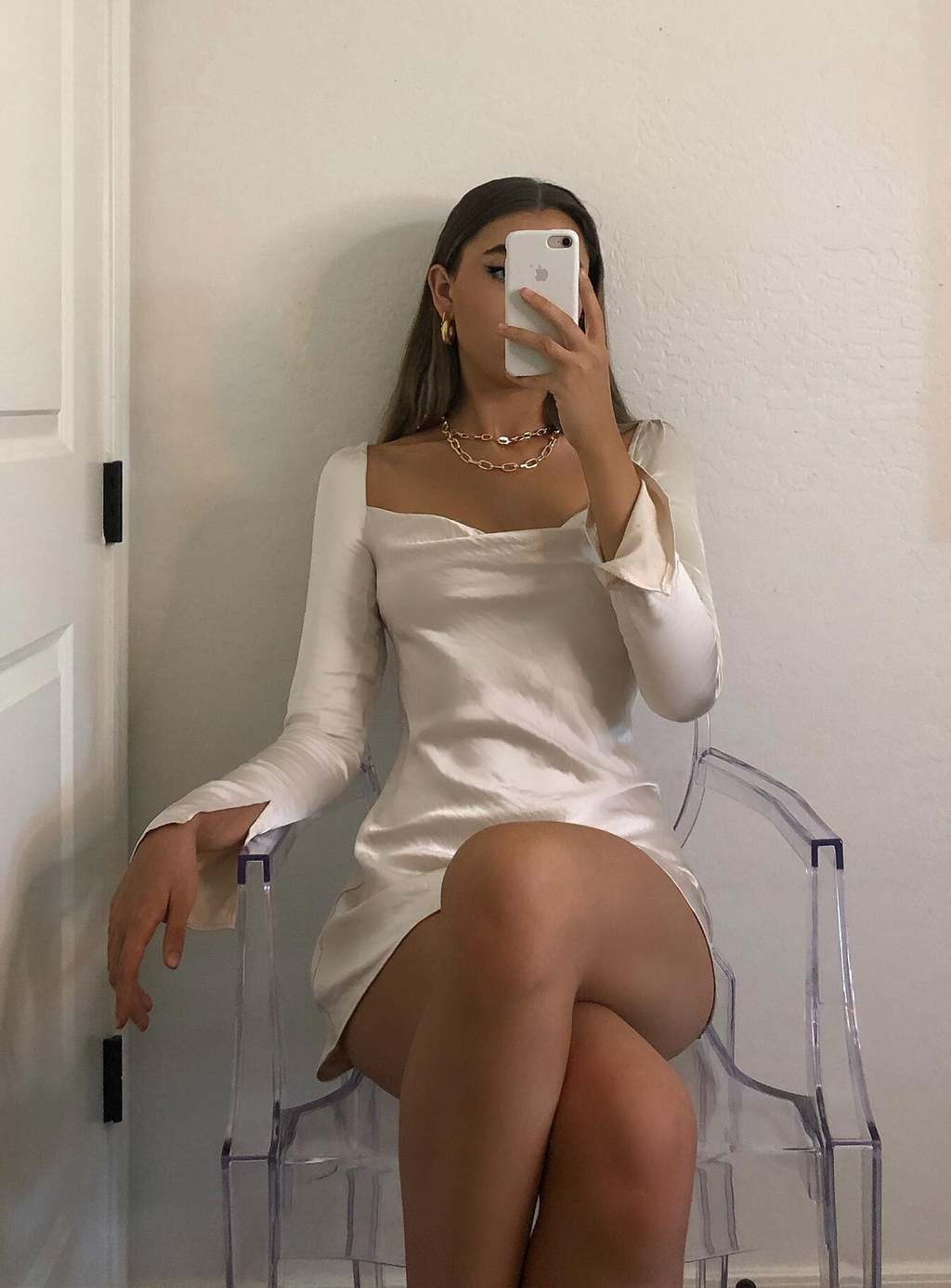 Cocktail parties are so much fun and a way to have a classy get-together with your friends. Dressing for cocktail parties is all about nailing the "cocktail attire" theme. For women, this typically means fancy but a step below black tie. Think mini or midi dresses, or a cute top paired with trousers and heels. 
I love the look of a champagne satin mini dress like the one above for a cocktail party. It has long sleeves so you get some coverage, but it's still super cute and not overly formal. Pair with a simple pair of nude heels and a mini bag for the perfect cocktail party look.
Graffiti Party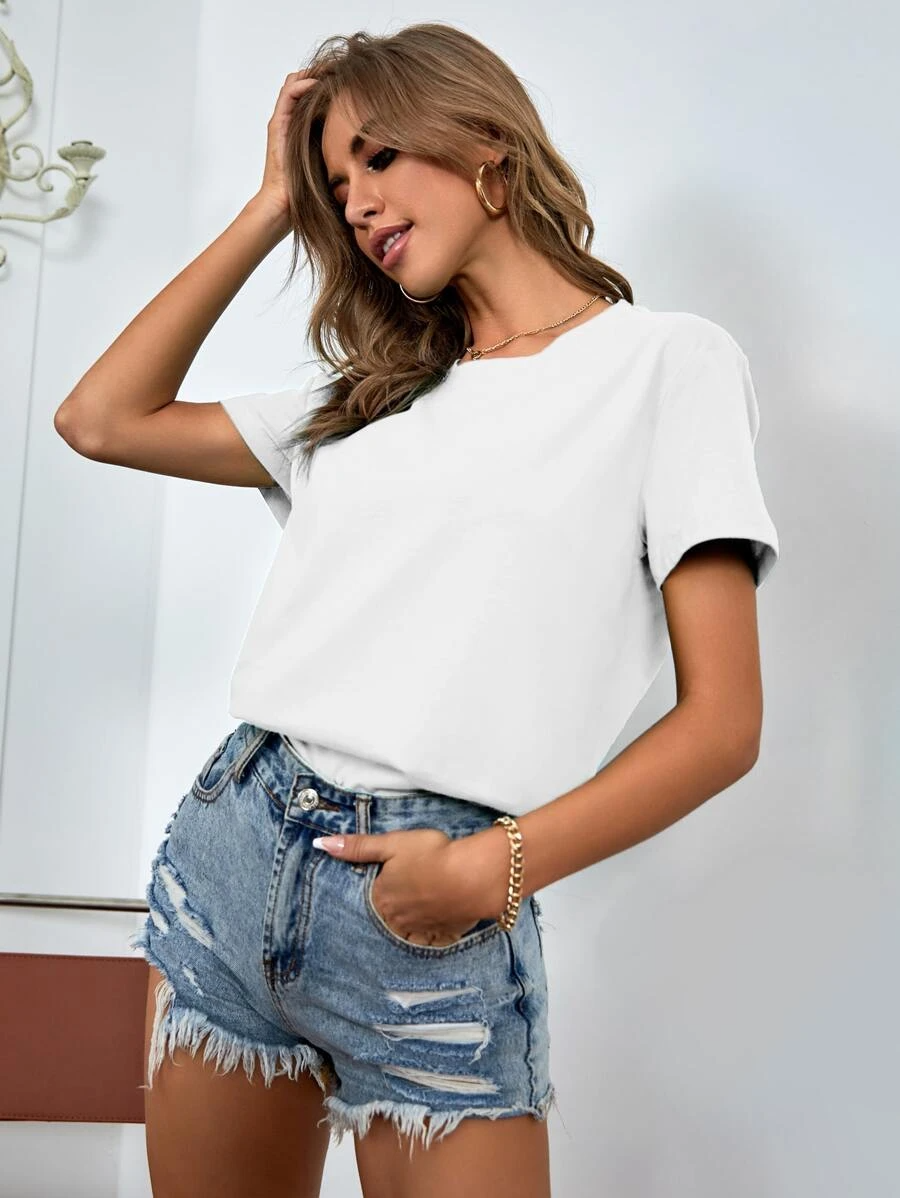 Graffiti parties are a blast and they're super easy to dress for. In case you've never been to one, guests should come wearing all white clothes (or bright colors) so they can be easily seen by everyone else at the party. Sometimes the idea will be to paint on each other's clothes, so the cheaper the shirt, the better. Pair your shirt with cute cutoffs or bike shorts and have a blast!
Costume Party
There are so many possible college costume party outfit themes that it would be impossible to name them all! I've seen Gatsby parties, Dress as Your Favorite Movie parties, Halloween costume parties and so much more. I love the Mean Girls costume above – it would be so much fun to go with your friends as the Plastics.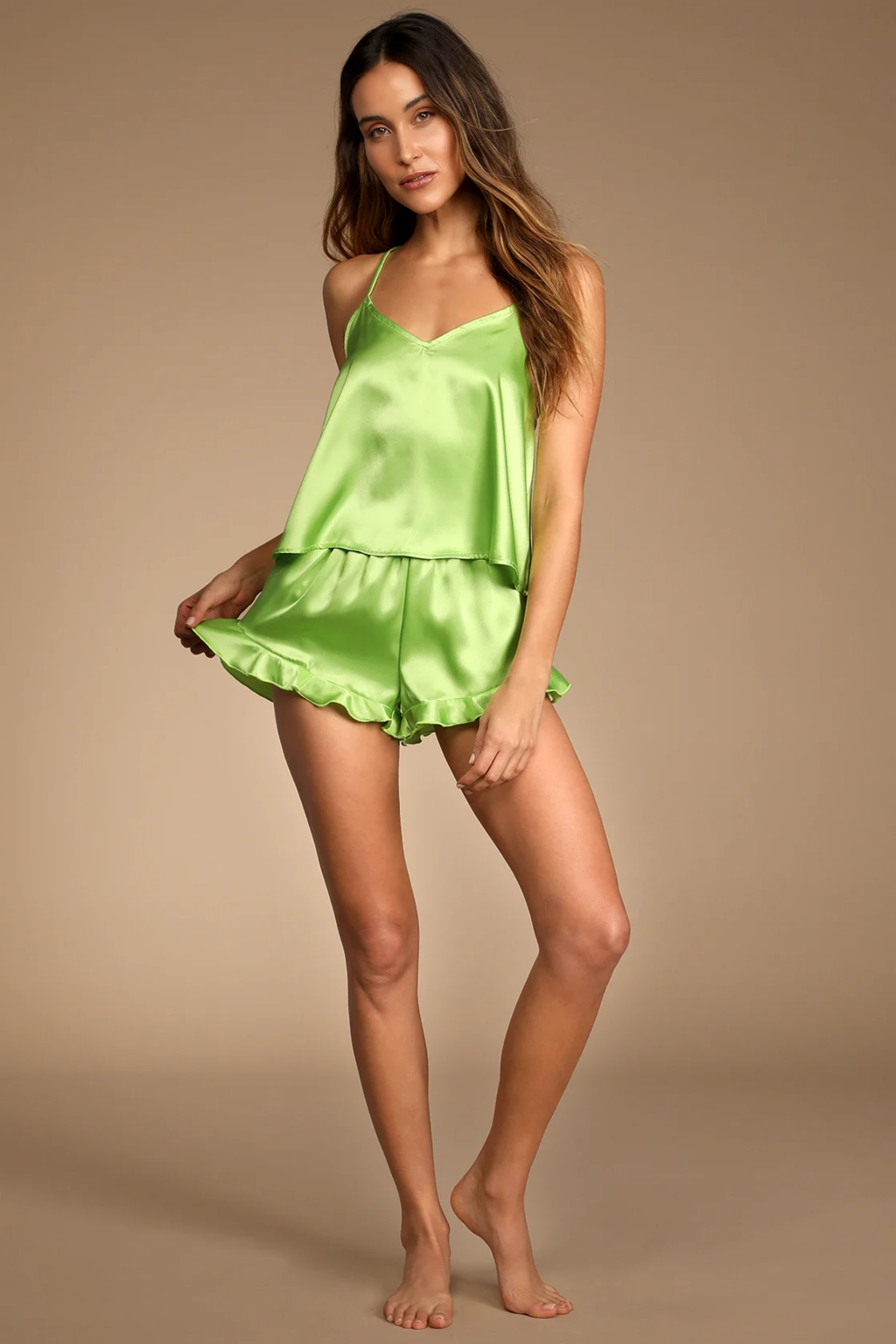 Nothing beats a pajama party in terms of comfortable outfits for themed parties! Whether you opt for a cute coordinated set or a hilarious onesie, you seriously can't go wrong here. In particular, I love this satin set from Lulus – so cute, I can hardly believe it's pajamas.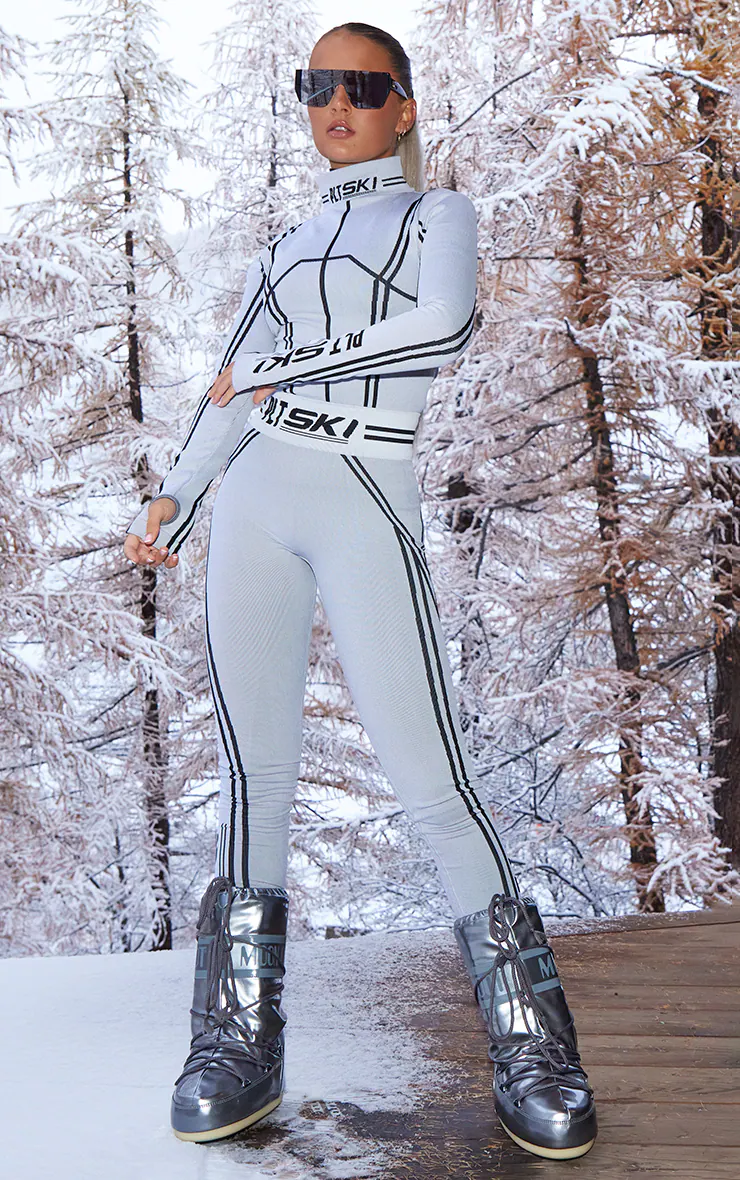 Ski fashion is totally in style, so this is a super cute party theme to experiment with. To dress for a ski or winter theme party, get a pair of cheap ski goggles or rimless sunglasses online. Pair them with one of these four items: beanie; windbreaker, jumpsuit, or snow boots (or all three). This will be an instant trendy ski party look that everyone will compliment you on.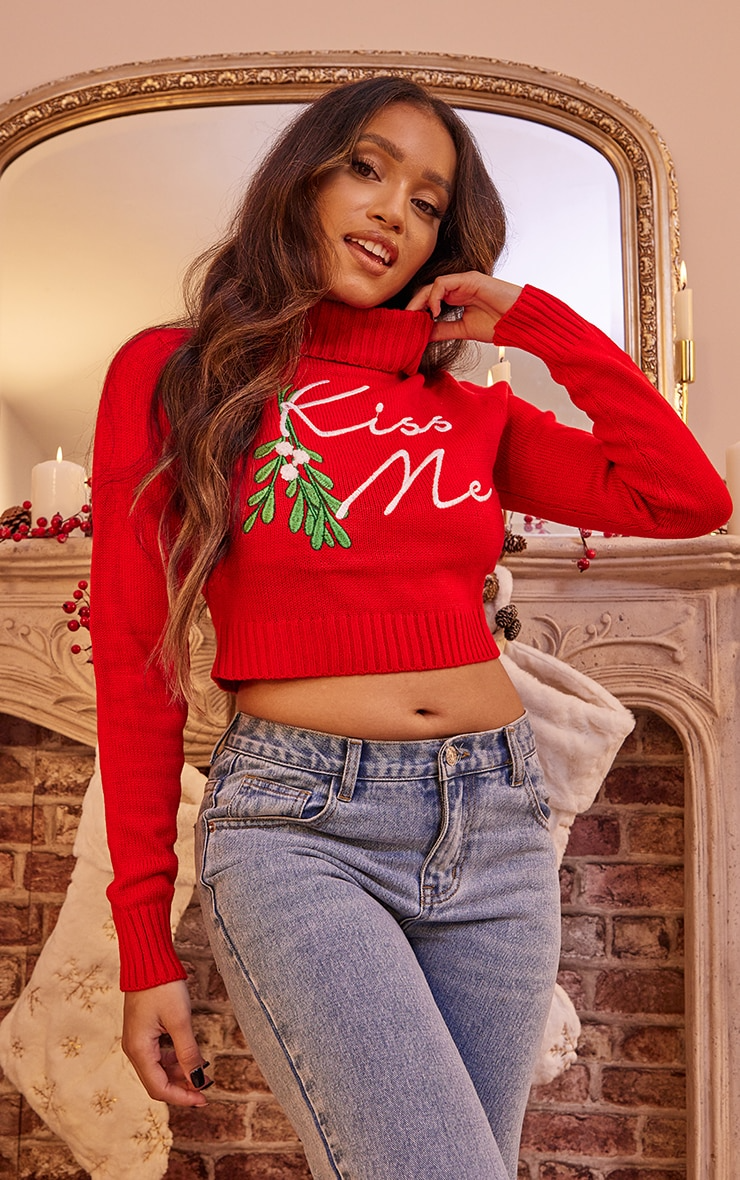 The only way to get into the holiday spirit is by going all out with your outfit. If you're hosting a December date party, there are plenty of options for getting decked out in Christmas appropriate clothes and accessories! Really all you need is an Christmas themed sweater to pair with some cute jeans and red accessories. You can go crazy and order accessories like fun santa earrings or light bulb necklaces, but simple can work too!
What's your favorite college party outfit themes?
How do you dress for college theme parties? Which outfit above was your favorite? Tell us by leaving a comment below!
If you enjoy reading this cute college party theme ideas, you might want to consider the related posts below: