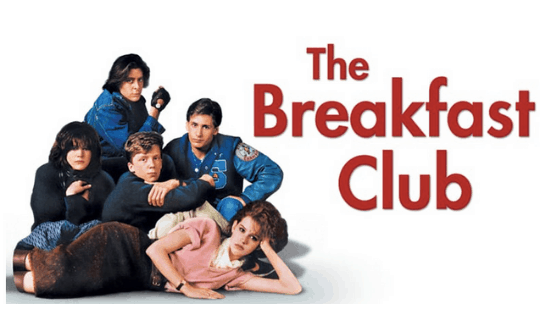 One of my favorite movies from the '80s is The Breakfast Club, and it's the perfect source of fashion inspiration for those school days.
In case you've been living under a rock, here's the basic plot: five high schoolers are held captive in detention one Saturday, and throughout the course of the day, their struggles and similarities are revealed.
This film is as iconic to the eighties as Madonna and hair bands, and is today's go-to source for outfits to wear to class.
The Breakfast Club takes place during the winter, so I tweaked the outfits a bit to work for a college campus during the fall. Ready for some fresh inspiration? Read on for our Breakfast Club fashion guide!
*Note: You'll notice almost all of the items below are from H&M; this post isn't sponsored by them or anything, it's just one of my favorite stores to shop for affordable fashion.
The Brain – Bryan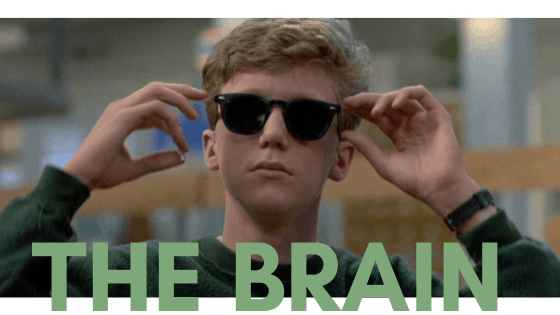 Anthony Michael Hall plays Brian Johnson, the studious nerd of the group. His style reflects his less-than-hip persona — throughout the day, he wears a simple knit sweater and a basic pair of khakis. This isn't to say that you can't turn his ensemble into something stylish for you to wear!
Steal Brian's look by sprucing up your fall basics. Rock a cute beige mini skirt with a forrest green sweater. Pair the look with some sleek black loafers and a nice little bag to pack some school supplies in. Finish the look of with a trendy headband.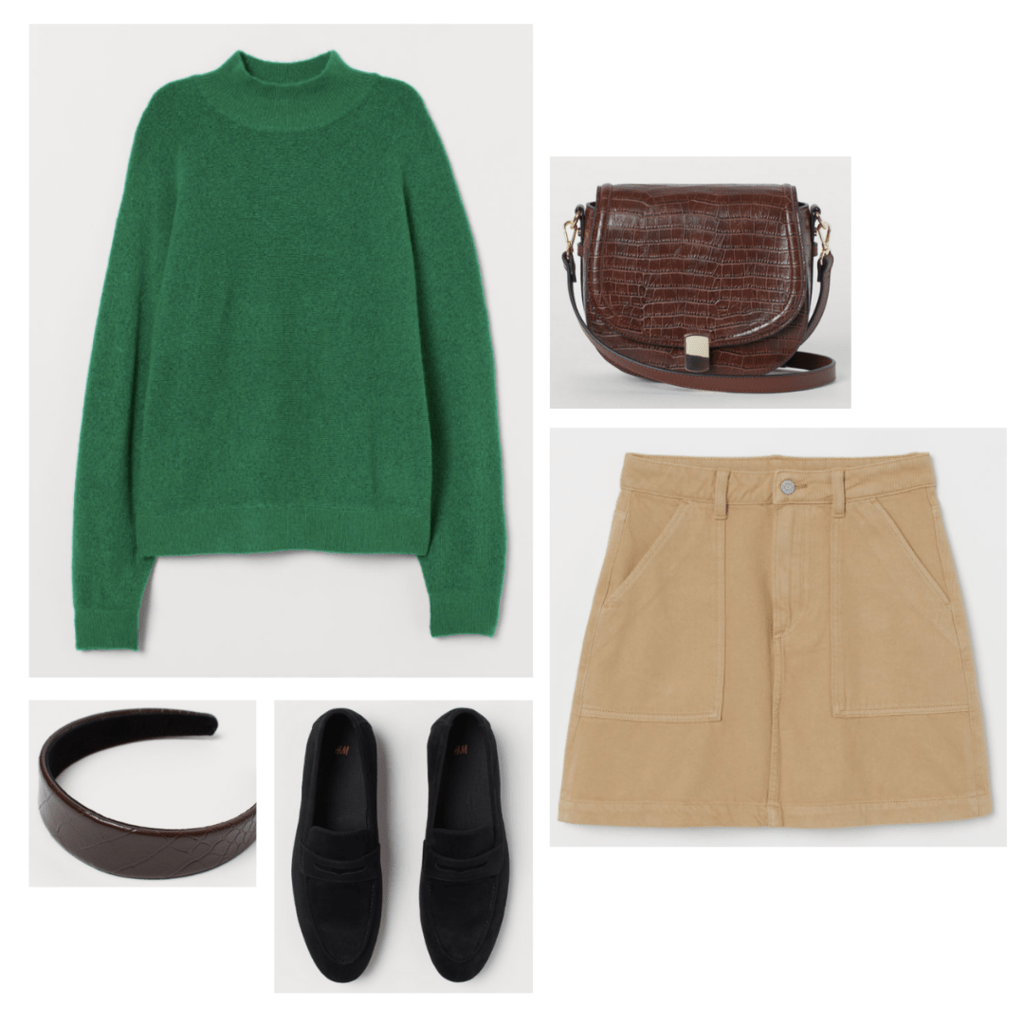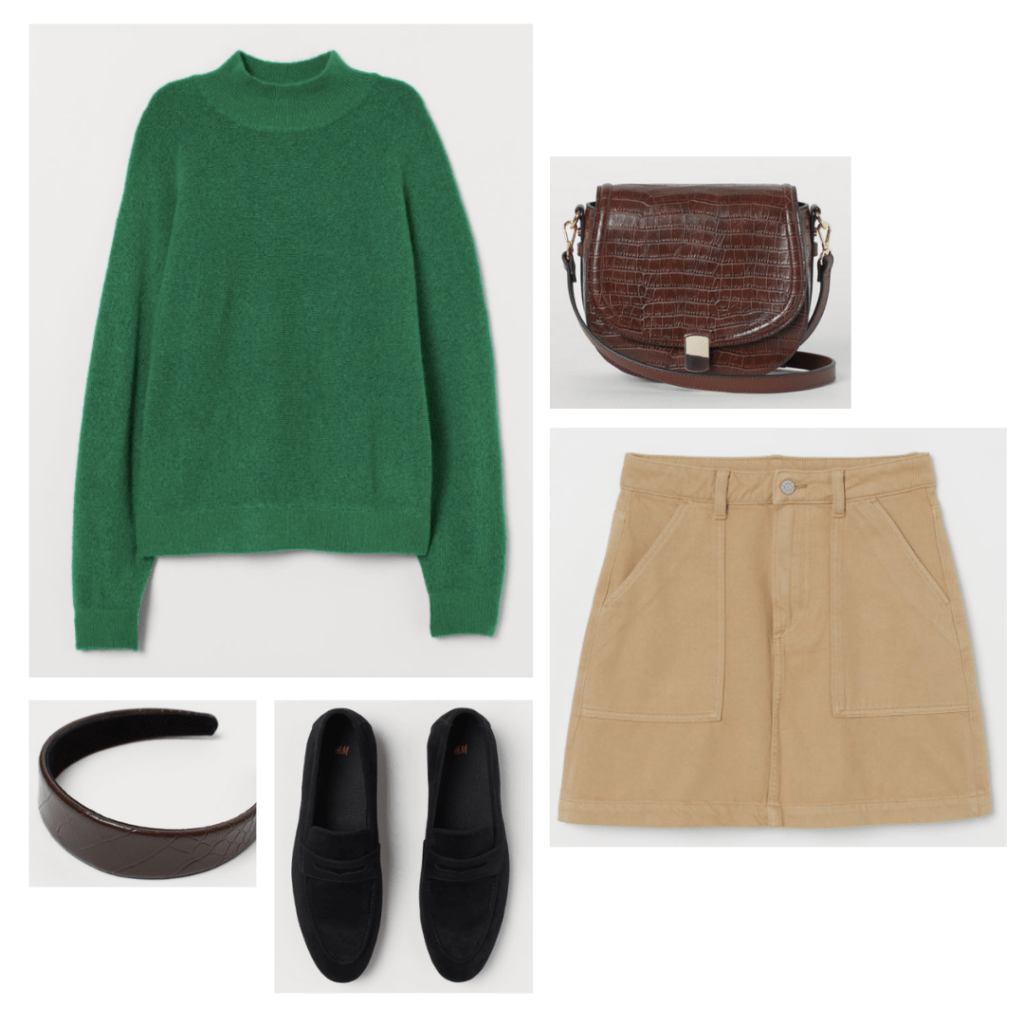 Products: Skirt – H&M, Sweater – H&M, Shoes – H&M, Bag – H&M, Headband – H&M
The Athlete – Andrew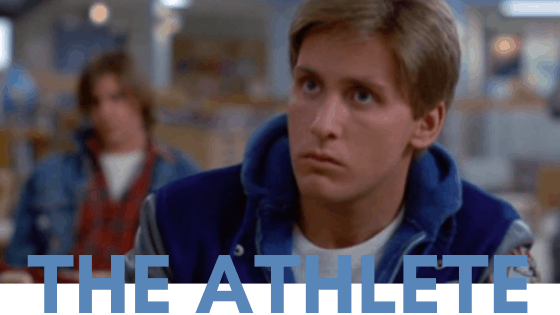 Emilio Estevez plays Andrew Clarke, a varsity wrestler and the "cool guy" of the group. He wears comfortable, athletic clothes throughout the day. To steal his style, avoid the track pants and sloppy hoodie — instead, look for vintage athletic-inspired pieces and pair them with preppy accessories.
Get this cozy jock look by grabbing your favorite denim jacket and pairing it with a classic white sweater. Make the look extra comfy by throwing on a pair of leggings and some classic sneakers. Make the look perfect for school by adding a backpack and a scrunchie to pull back your hair for athletics.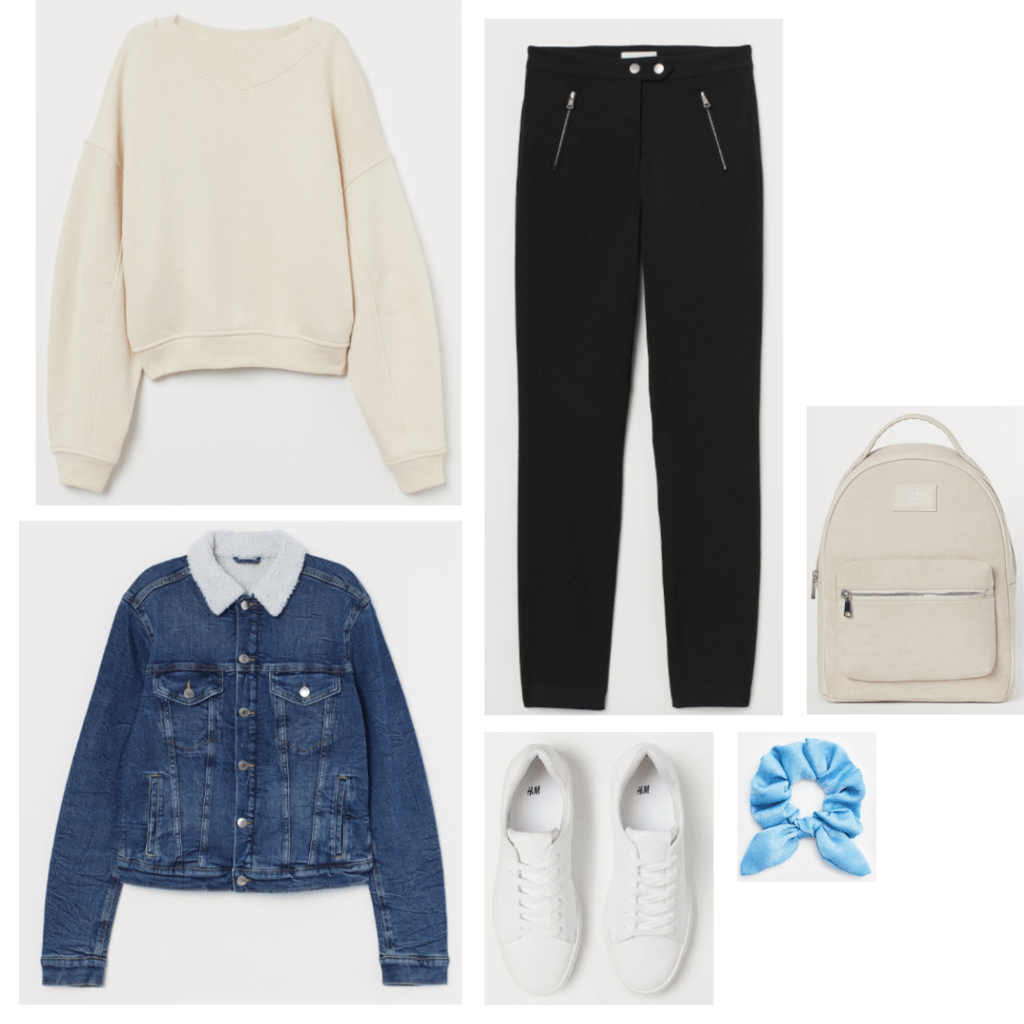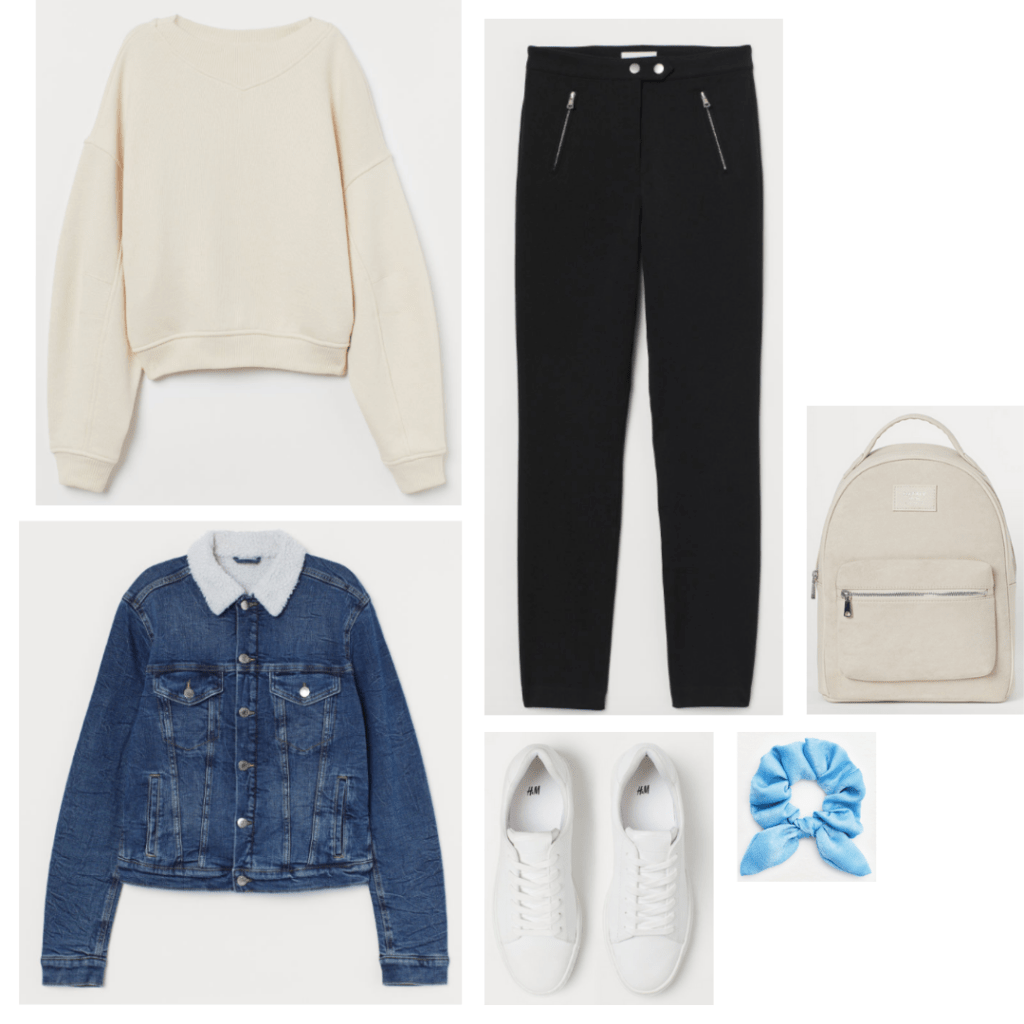 Products: Jacket – H&M, Sweater – H&M, Pants – H&M, Sneakers – H&M, Backpack – H&M, Scrunchie – Aerie
The Basket Case – Allison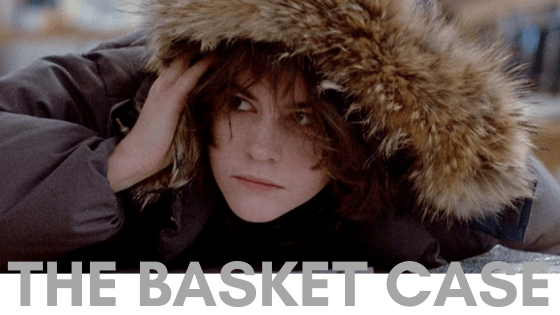 Allison Reynolds, played by Allie Sheedy, is living in her own little world for the better part of the movie. She's the, um, eccentric one in the group, and we find out at the end of the movie that she simply came to detention because she had nothing better to do. She hides behind a huge black winter jacket throughout the film, but you can still build an outfit based on her dark style.
To get Allison's look, go for a dark look with dark denim mom jeans and a black sweater. Toughen up the look by adding a badass pair of high-heeled combat boots. Then add an oversized bag, so you can carry all of your essentials.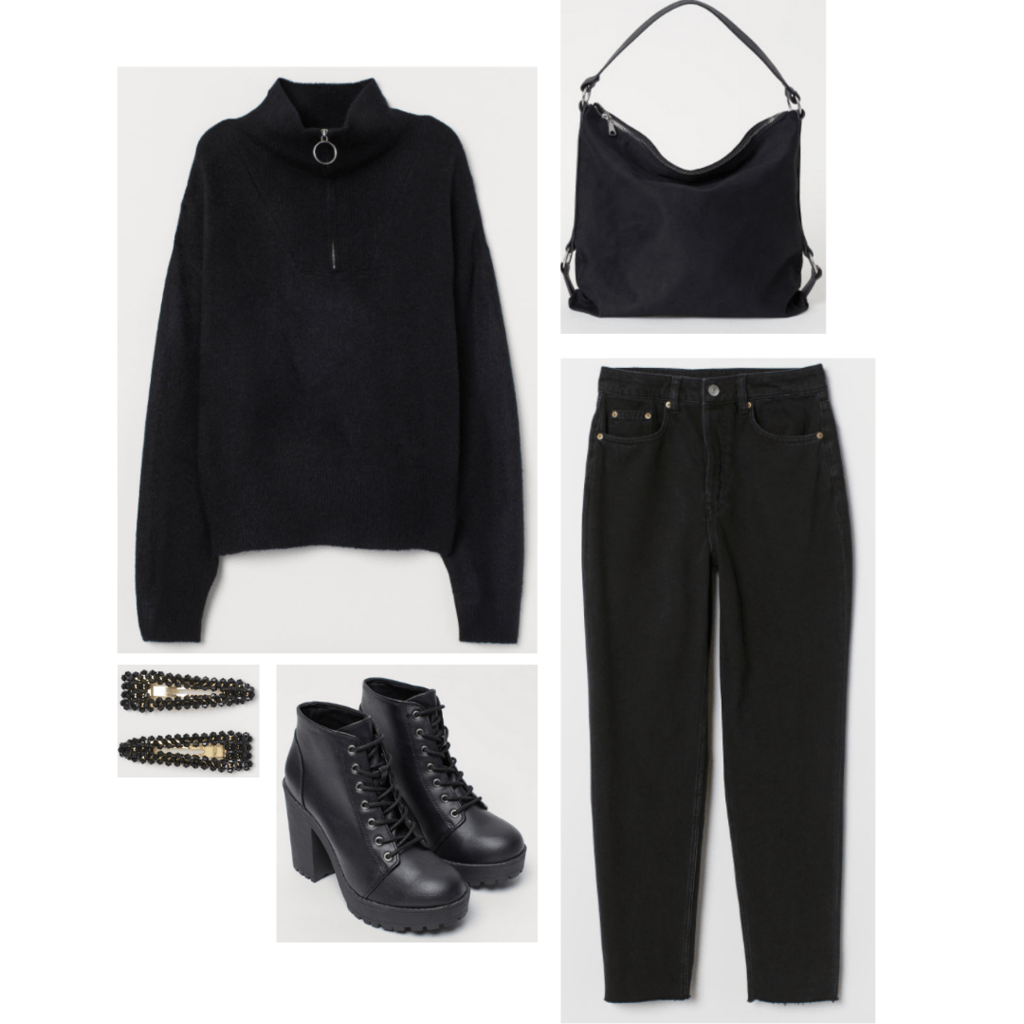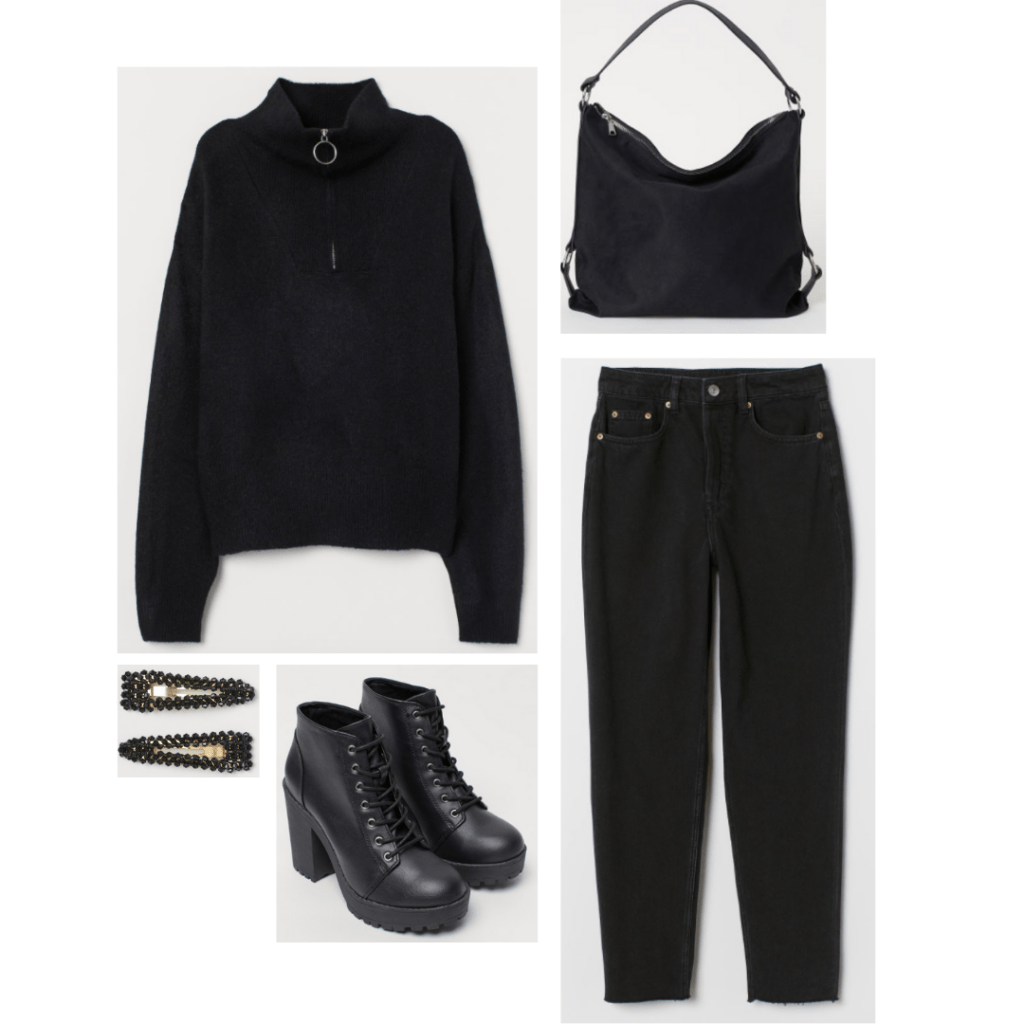 Products: Jeans – H&M, Sweater – H&M, Boots – H&M, Bag – H&M, Hair Clips – H&M
The Princess – Claire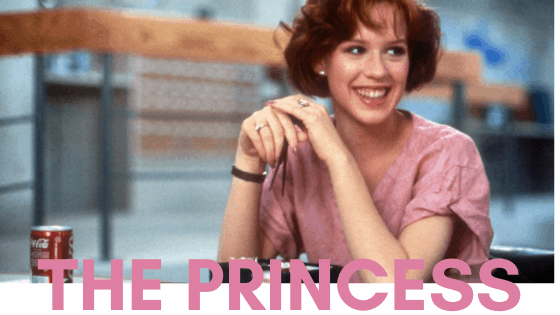 Claire Standish is played by Molly Ringwald, the queen of eighties teen movies. Claire, the most popular girl in school, is actually sent to detention for cutting class — to shop! Her pink and brown Ralph Lauren ensemble is girly and sophisticated, perfect for any occasion.
This wouldn't be a Breakfast Club fashion guide without Claire's look! Snag Claire's pretty style by pairing a simple pink sweater into a brown suede mini skirt. Add to the look a pair of brown heeled ankle boots that will make the look have extra fall vibes. Finish the look off with some girly accessories, like a basic shoulder bag, a pink beret, and some diamond earrings.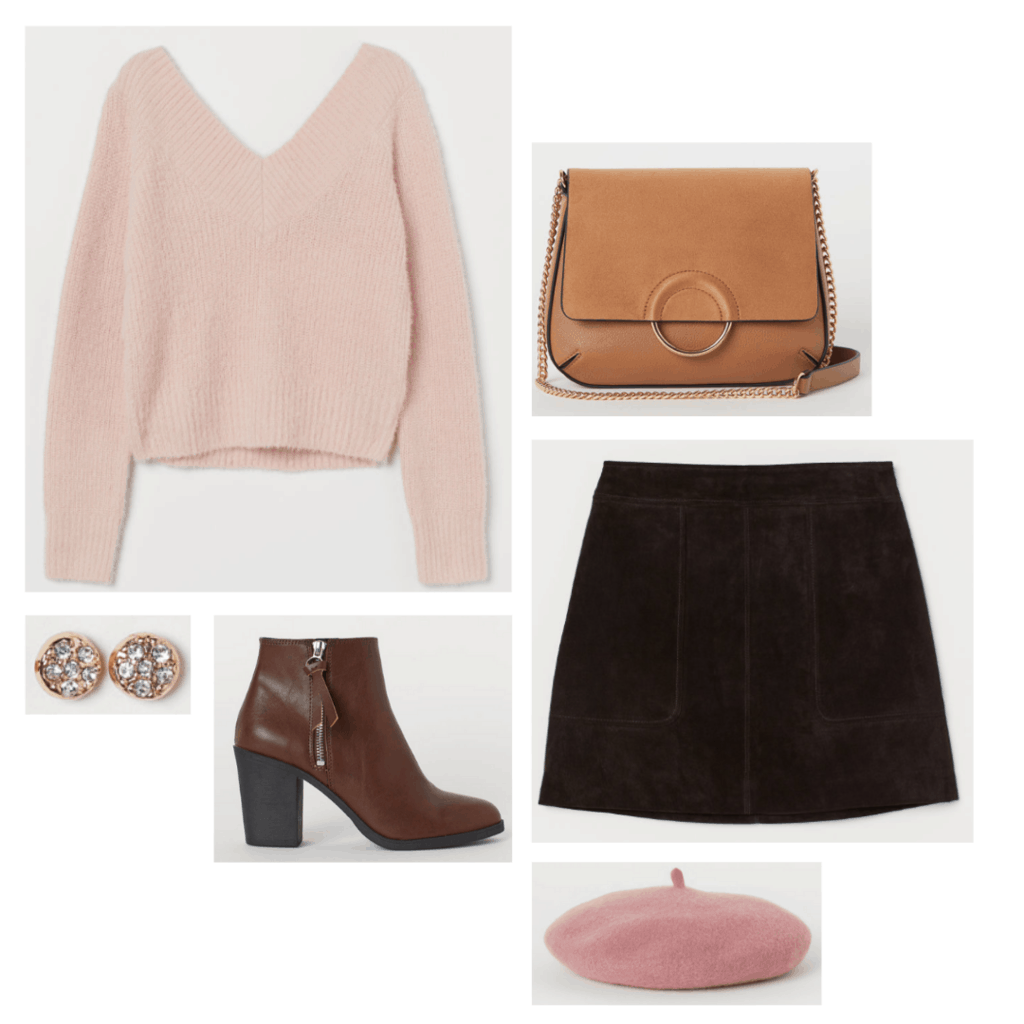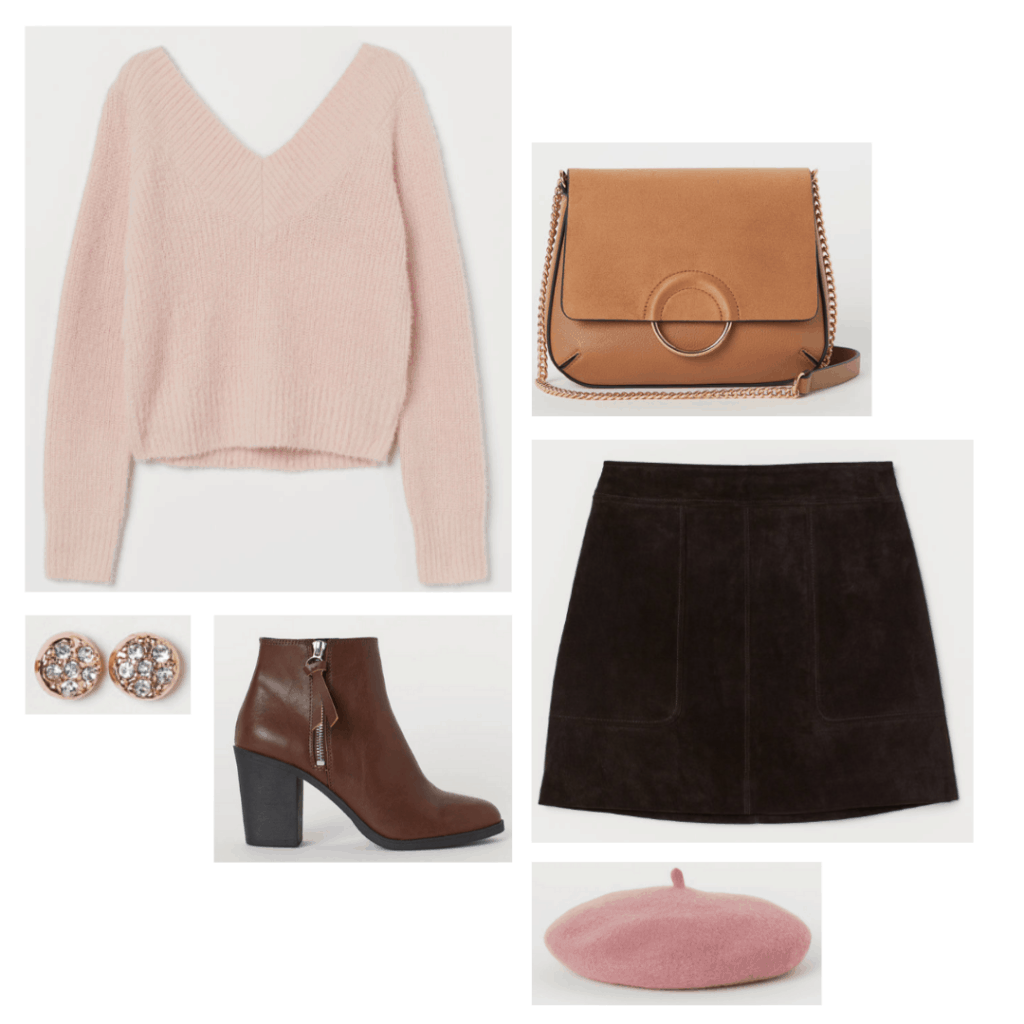 Products: Skirt – H&M, Sweater – H&M, Boots – H&M, Bag – H&M, Beret – H&M, Earrings – H&M
The Criminal – Bender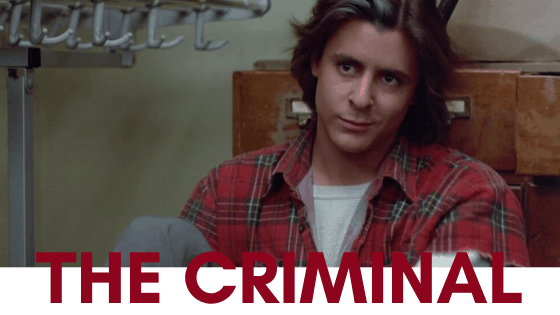 Judd Nelson plays John Bender, the rebel of the group. Bender has the best one-liners throughout the film, and makes most of the movie's most poignant statements. His grungy style is fun to imitate and easy to girl up.
When getting Bender's criminal look, start with something plaid, such as a plaid jacket. Then grab some basics, like a white t-shirt and blue jeans. Finally, finish off the look with some leather boots and a leather bag, to give the look an extra grungy vibe.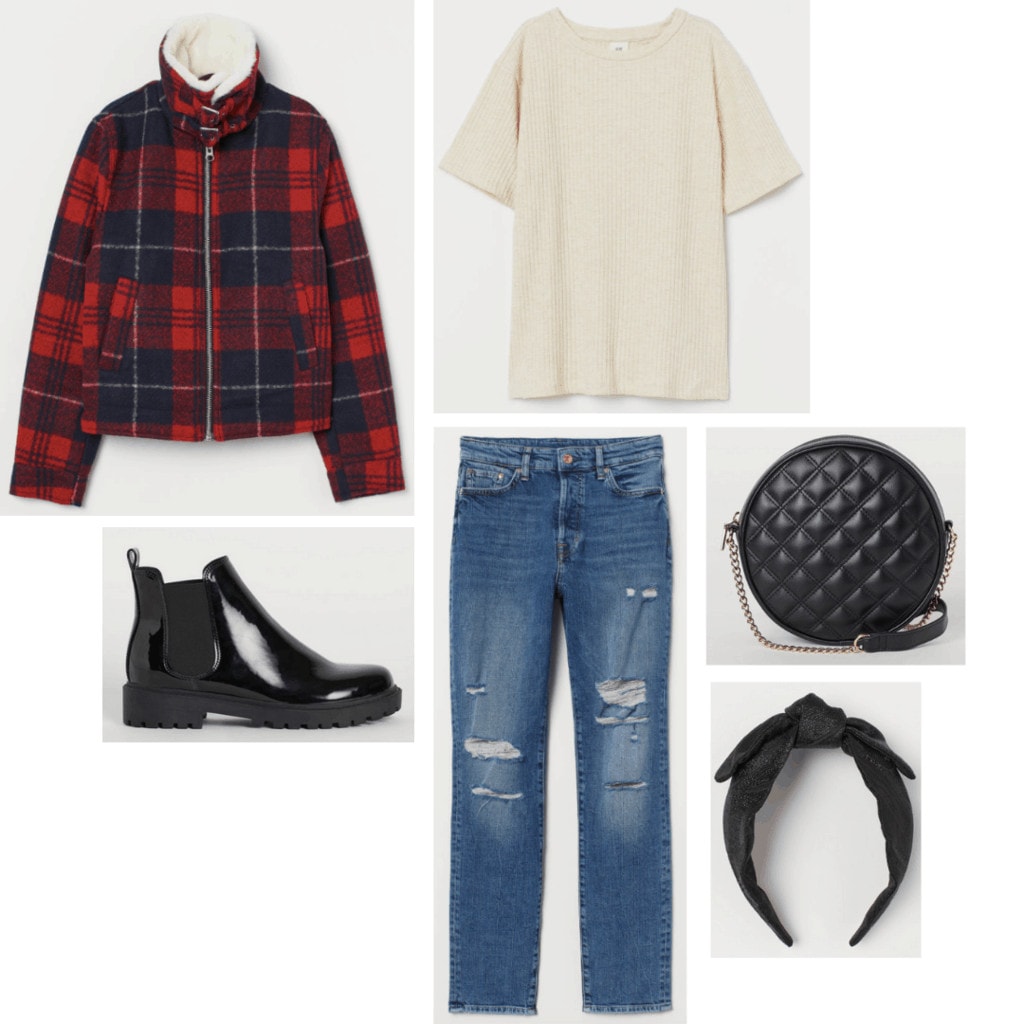 Products: Jacket – H&M, Shirt – H&M, Jeans – H&M, Boots – H&M, Bag – H&M, Hairband – H&M
What do you think of our Breakfast Club fashion guide?
How many times have you seen the Breakfast Club? What are your favorite parts? Who is your favorite character? What are your favorite back to school films? Whose style inspired you the most? Let us know what you think by leaving us a comment!
Editor's note: This post was originally published in 2011; it was completely updated and revamped in 2019 with new photos and information.