As you probably know, I've already completed a fashion inspiration series on the individual members of global boyband sensation BTS. Check them out here: Fashion Inspired by BTS' Love Yourself in Seoul Concert Movie, BTS's Comeback Trailer: Persona, BTS leader RM, singers Jin, Taehyung and Jungkook, rapper Suga and dancers J-Hope and Jimin.
This week I'm back with another BTS post to provide fellow ARMYs with some BTS concert outfit ideas! If you follow the band on social media, then you know that BTS recently kicked off their much anticipated Speak Yourself stadium tour, with dates spanning across North America, Europe and Asia. This new venture can only be described as a victory lap for BTS, following the success of its predecessor, 2018's Love Yourself tour.
Therefore, with the European dates of the Speak Yourself tour just around the corner (and more dates to come), I have created five BTS concert outfits for ARMYs to take inspiration from. Each look has its own distinct aesthetic, ensuring that there's something for everyone. I've also linked each look to a specific BTS music video, to provide you with further ideas as you plan your concert outfit.
So without further ado, let's get into this BTS concert lookbook!
Related reading: The Best Concert Outfits for Every Music Lover
BTS Concert Fashion Inspiration
Look 1 – Girl With Luv
Much like our favorite fashion designers, BTS was thinking pink in 2019. Bold shades of fuchsia occupy both their album cover for Map of the Soul: Persona (above) and their latest music video, Boy With Luv. I've already covered this music video on CF, so if you like this look, check out that post for more Persona pink outfit ideas!
Below I have created a concert outfit that captures Boy With Luv's aesthetic perfectly.
This baby pink River Island co-ord set is both cute and Summer-appropriate when paired with a simple white tee. I've also added some neon pink accessories to contrast this otherwise pastel outfit. This is a little call back to the video, where the BTS boys wear varying shades of pink.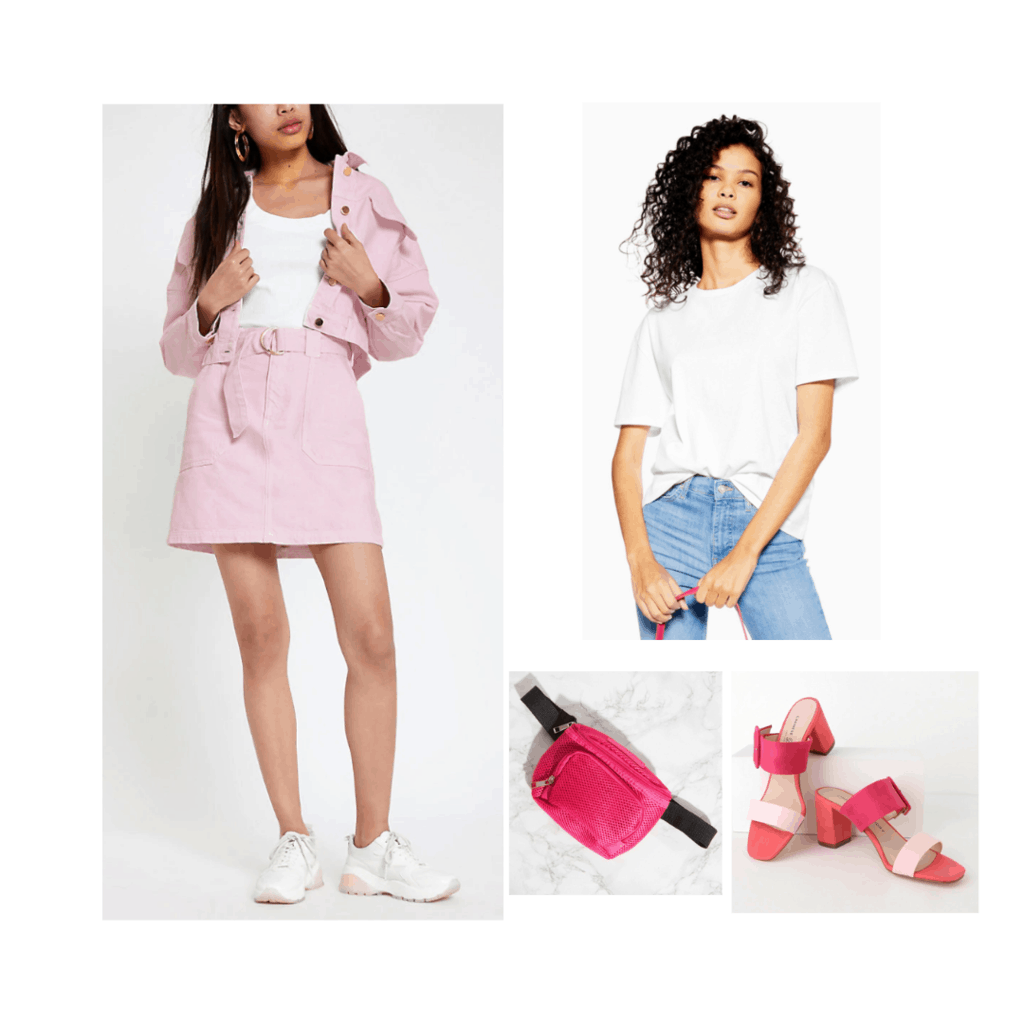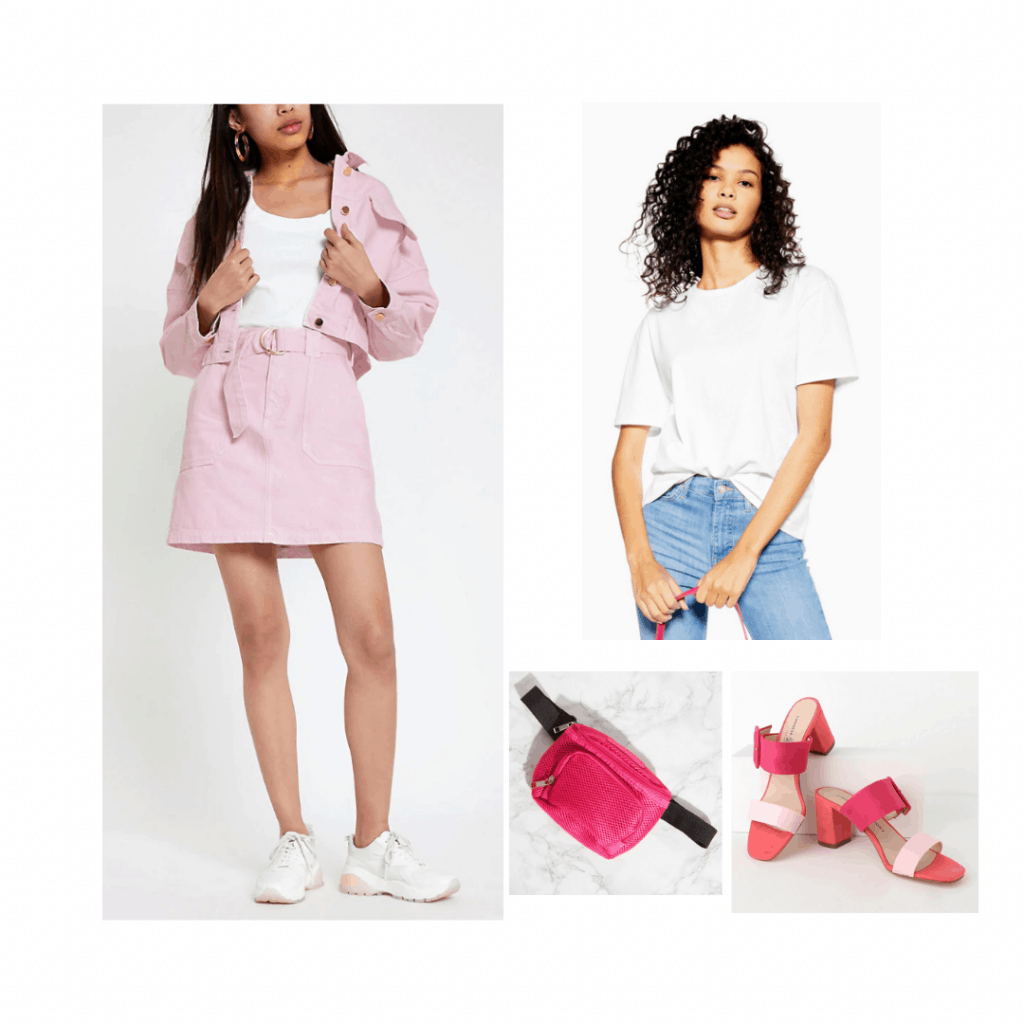 Products:
Look 2 – Mono Print
This second look is inspired by BTS leader RM's solo mixtape, Mono.
This monochromatic (see what I did there?) outfit features a pretty polka-dot jumpsuit worn over a t-shirt from the band's BT21 official merchandise line, available at Hot Topic.
I've also included a BT21 Chimmy keychain because Jimin is my bias, but feel free to swap this out for your favorite member's character!
These black sandals are cute, casual, and essential for an outdoor concert. The matching fanny pack is perfect for keeping all your essentials in one compact place. As per concert guidelines for BTS's upcoming Wembley Stadium shows, only bags under A4 size are allowed. Keep this in mind when planning your concert look!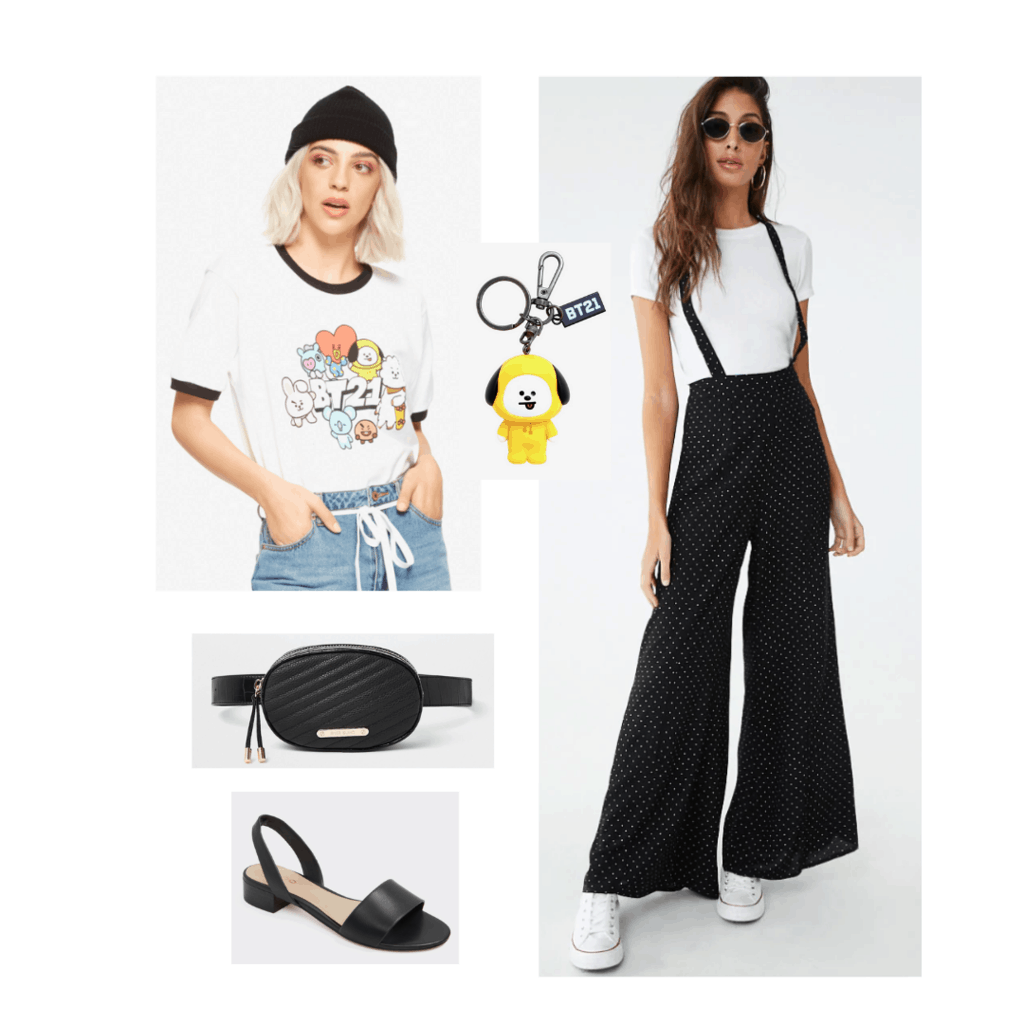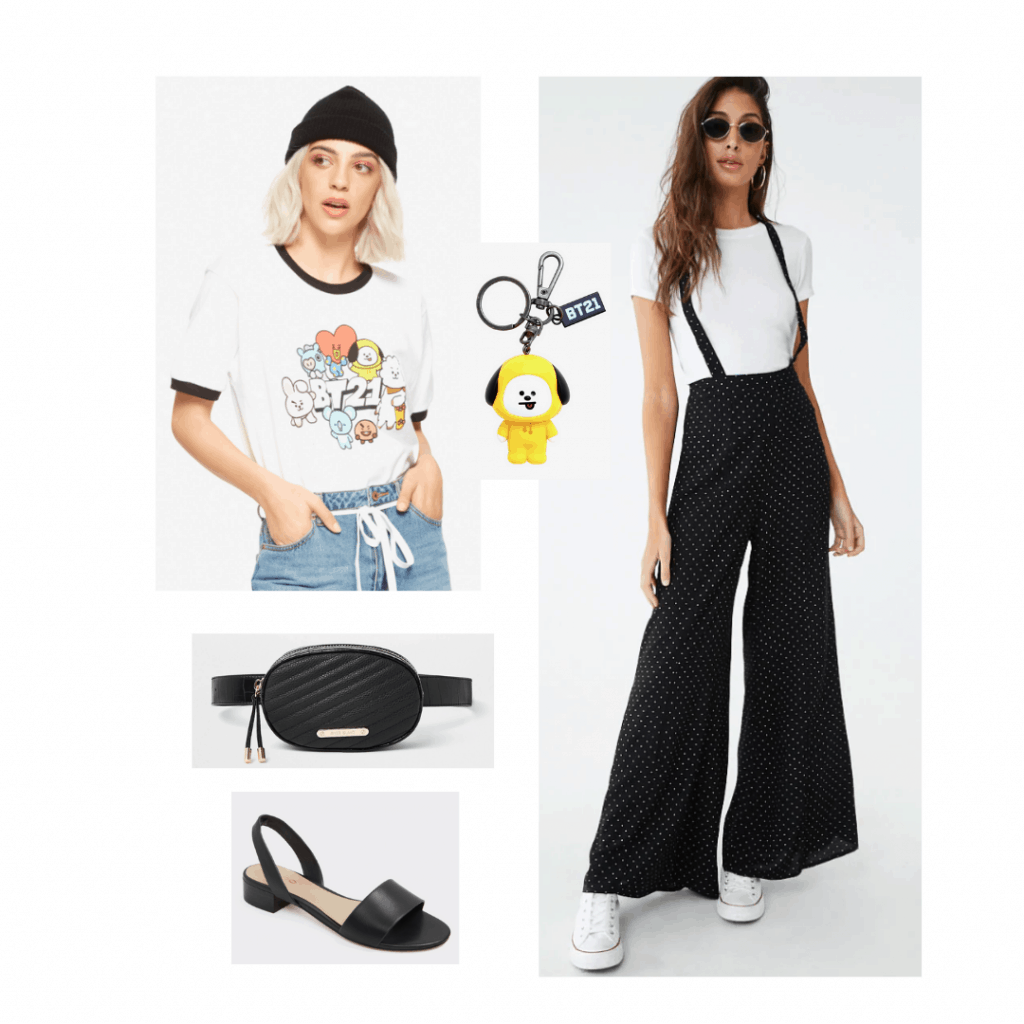 Products
Look 3 – Blue, White & BT21
For this look, I decided to take inspiration from BTS's hit song DNA, incorporating an on-trend tie-dye jacket like the one Jungkook wears in the music video. This ASOS version would be so cute paired with some trendy paper-bag shorts and Chuck Taylors.
To make this look a little more BTS-centric, I've added a blue Koya headband from BT21. These headbands are super popular with ARMYs at the moment, with many choosing to wear their bias' character as headgear for the Speak Yourself tour.
Given that the stadium shows are outdoors, it's advisable to bring a jacket for when temperatures drop at nighttime. Don't forget to check the weather forecast for your chosen city when creating your outfit. If it rains, you'll need a waterproof jacket!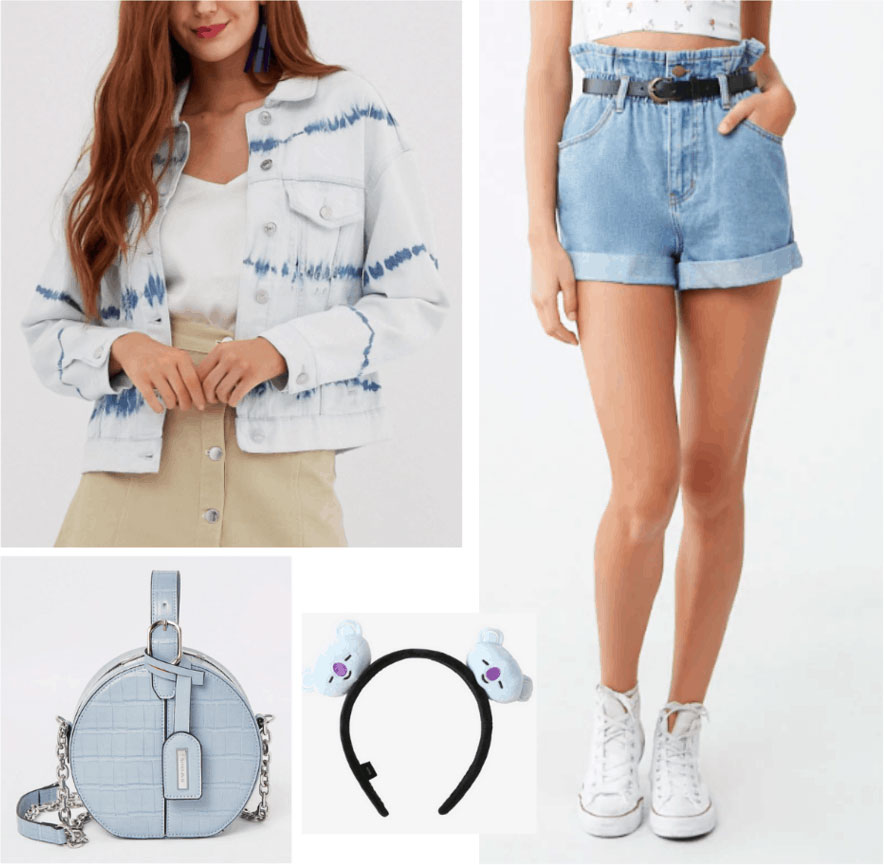 Products:
Look 4 – J'adore Dior
We all know that BTS originated as a three member hip-hop group, so it's no surprise that the boys sometimes enjoy rocking a tougher, edgier style.
Their music video for Mic Drop (above) showcases this aesthetic perfectly, as do BTS's custom Dior outfits for the Speak Yourself tour.
Check out the Instagram post below to see youngest member Jungkook in his fit:
To channel this Dior-inspired look on a budget, I've paired some army-green combat pants with a black crop top and some matching sandals. Don't forget your sunglasses either — where BTS goes, the sun usually shines!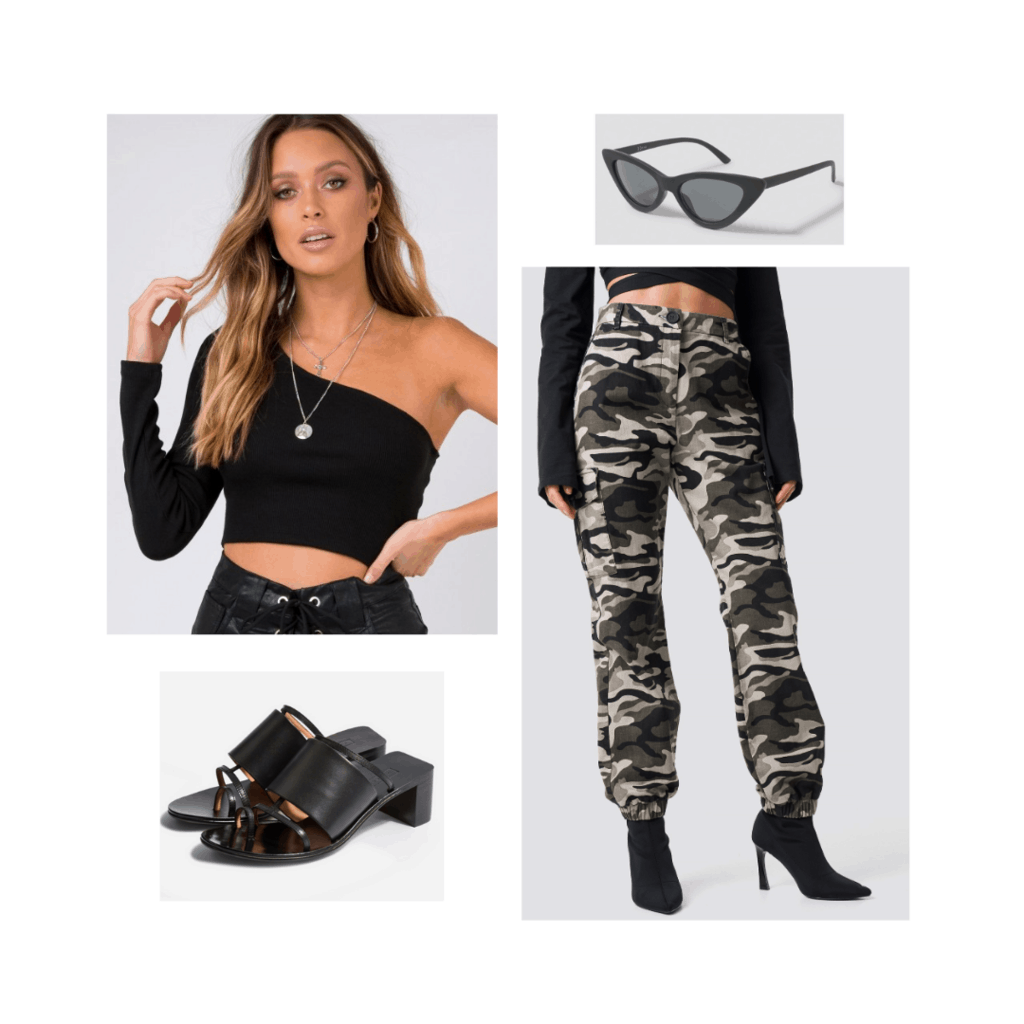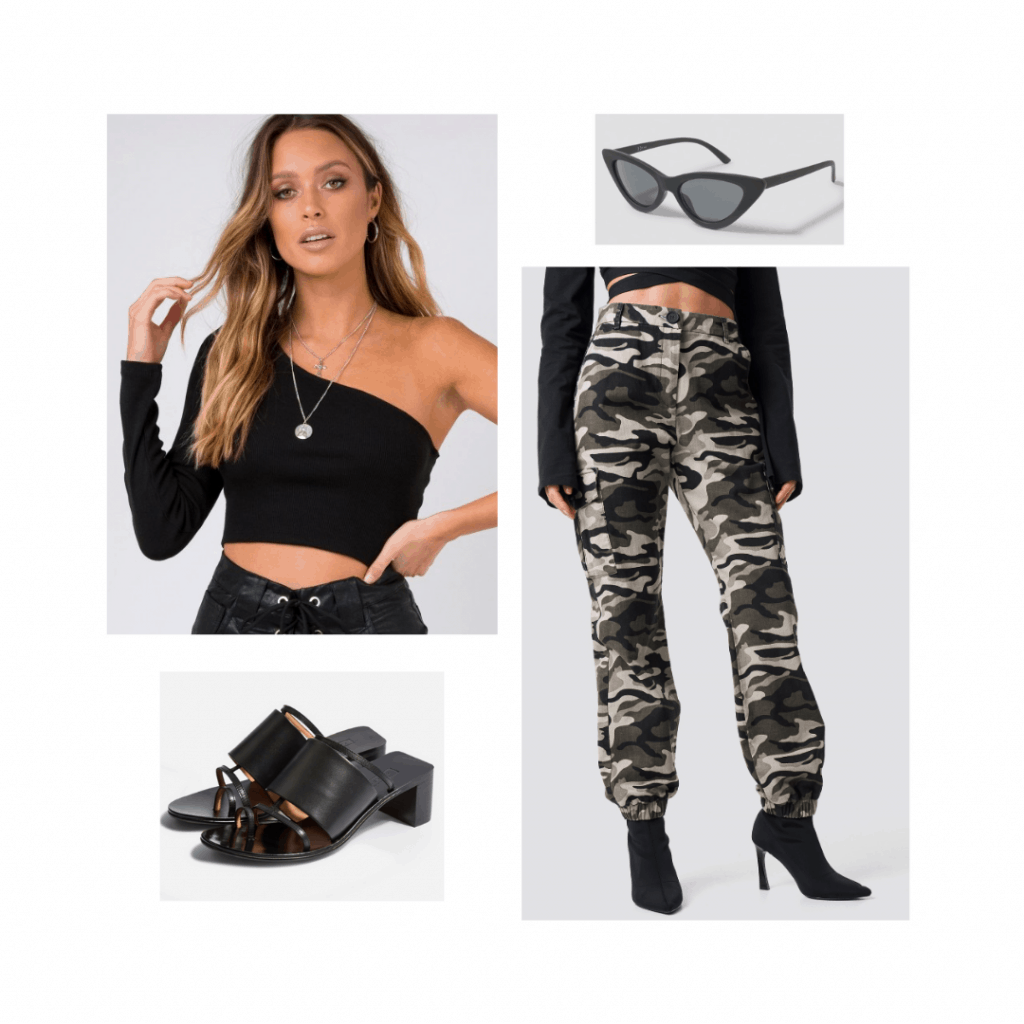 Products:
Look 5 – Burn It Up
This final look is inspired by BTS's song Fire, which features a tropical, colorful Summer aesthetic. The band also borrowed this concept for one of the four versions of Persona (see their official Instagram post below):
The key piece in this look is this tropical shirt from Zara's men's section. Taking style cues from BTS's own Hawaiian print shirts, I built my outfit around this summer concept.
Paired with some cute shorts, an orange bralette and trendy contrasting accessories, this look is summer concert fashion at its finest.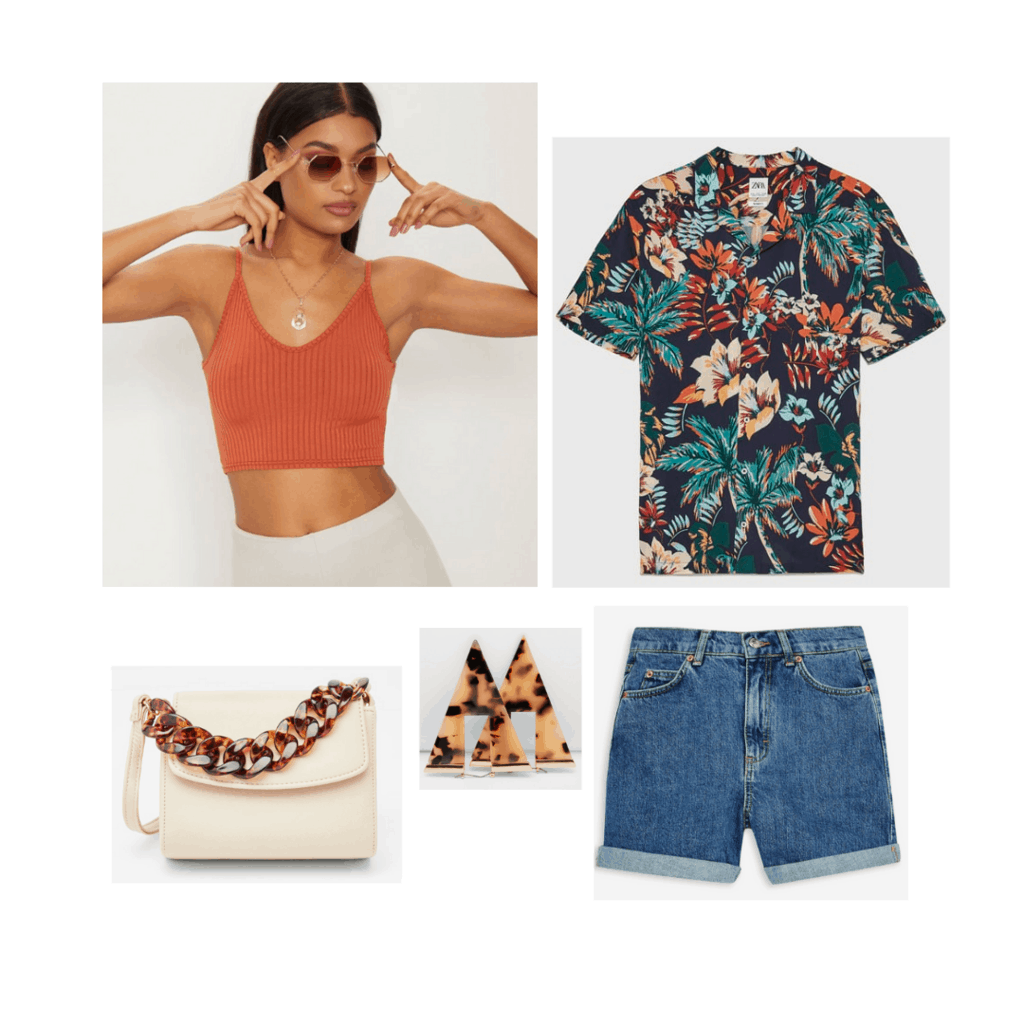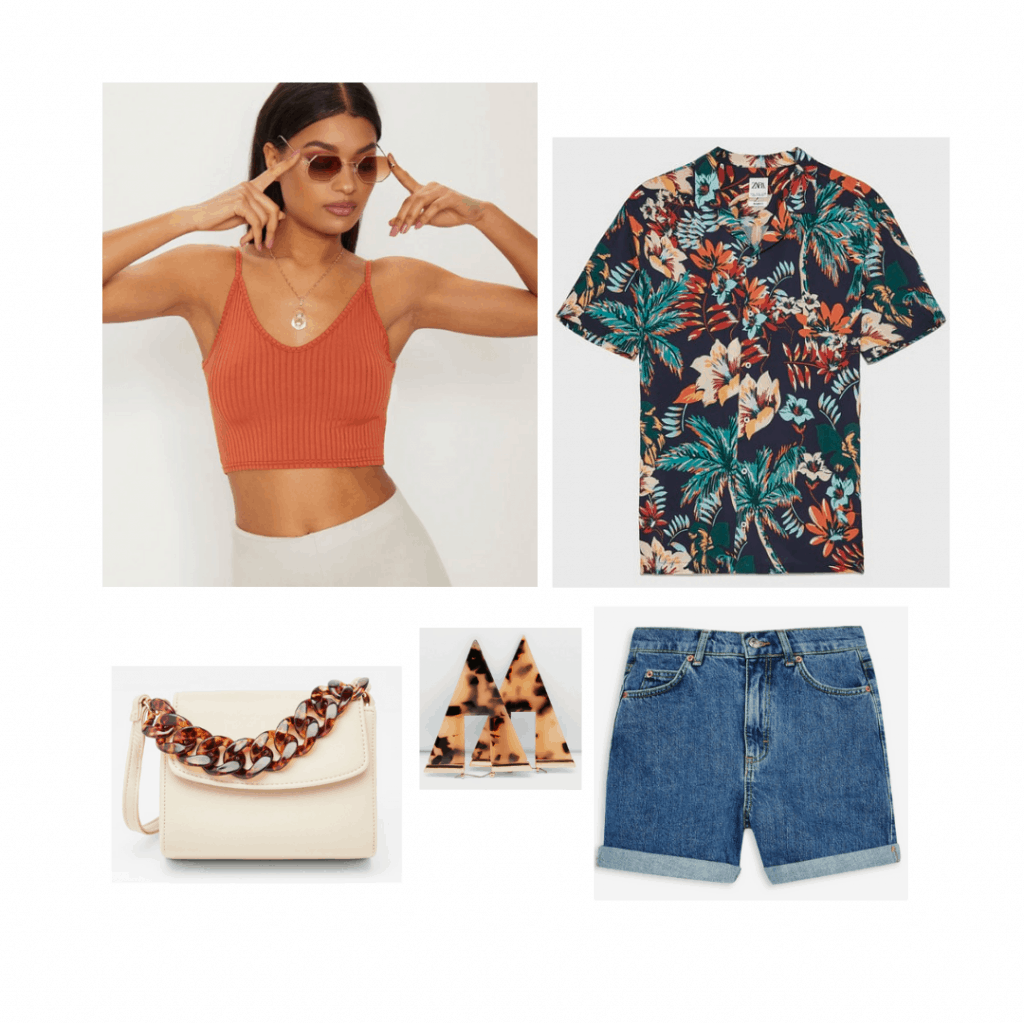 Products:
What do you think of our BTS concert outfits?
Are you going to, or have you gone already, to the Speak Yourself tour? Where did you attend the show and what was your favorite live track? What are you most looking forward to seeing at the upcoming tour dates?
Let me know in the comments below, and tell me which K-pop artists/music videos you would like me to cover next!
If you like these BTS concert outfit ideas, check out the related posts below – they might have something that catches your eye! –