Min Yoongi (stage name Suga) is the lead rapper of K-pop boyband sensation BTS.
(If you aren't familiar with BTS, see our posts on fashion inspired by BTS' Love Yourself in Seoul concert movie, BTS leader RM and singer Jin for more info.)
Born March 9th 1993 in Daegu, South Korea, Yoongi began rapping and composing music at age 13. He spent the majority of his teenage years writing music and joined the underground rap group D-Town before signing a contract with BigHit Entertainment as the second member of BTS.
In 2016, Yoongi released his solo mixtape Agust D, named for the alter ego under which he performs independently of BTS. The album was well received by critics, who applauded his candor in addressing mental health issues such as depression and anxiety through his music.
Check out the music video for the self-titled lead single from Agust D. The video sees Yoongi manifest his personal struggles through a depiction of physical struggle:
Also check out the full album below:
Yoongi is a respected musician and producer and is responsible for creating many of BTS's songs. He is also a full member of the prestigious and exclusive Korea Music Copyright Association. Check out this energetic live performance of his track Tony Montana, in collaboration with fellow BTS member Jimin:
Yoongi's personal style reflects his music video aesthetic. His wardrobe consists largely of grunge-esque components. Black, plaid and camouflage prints are Suga staples.
Here are three feminised looks (plus one bonus moodboard) inspired by Yoongi's style:
Suga BTS Fashion – Look 1: Black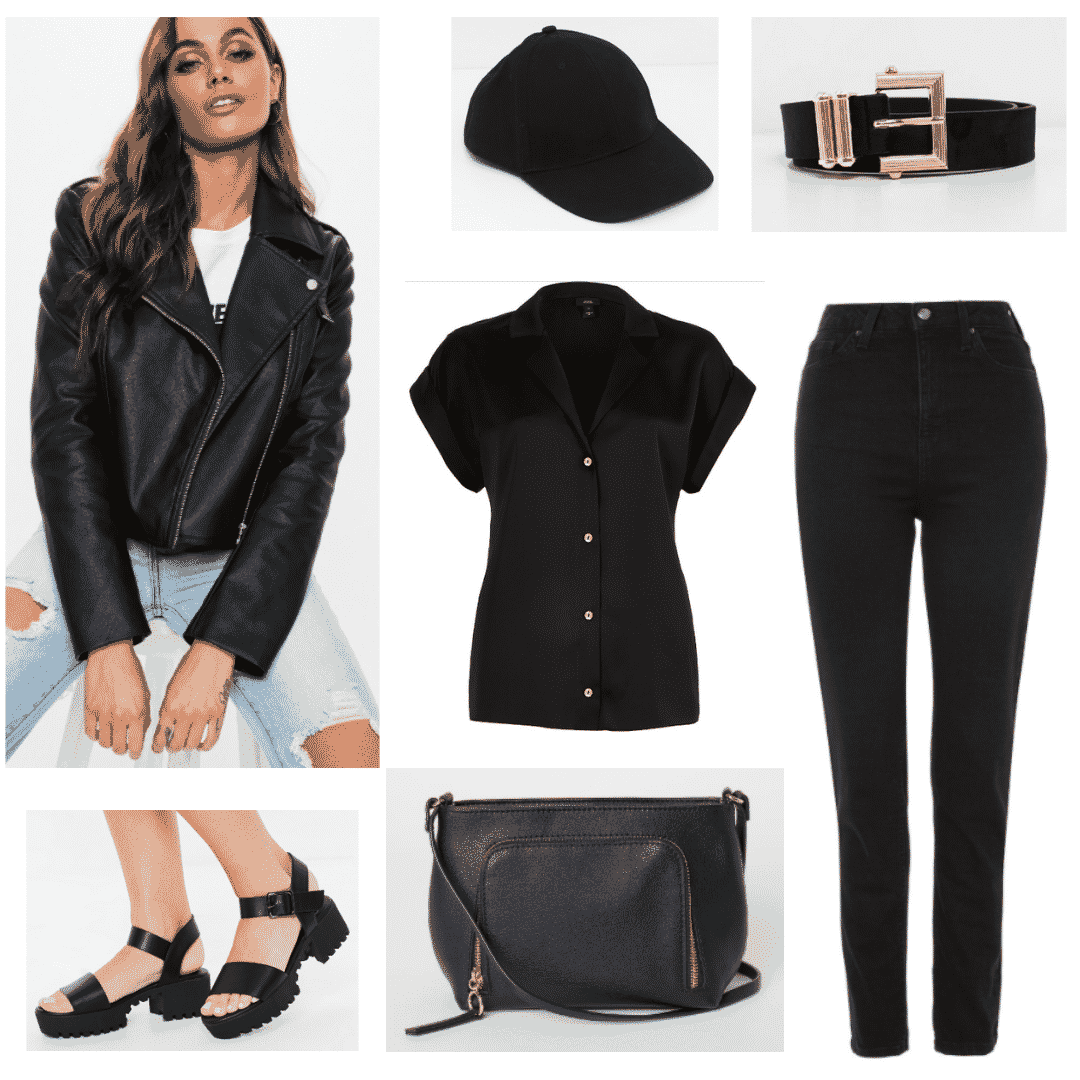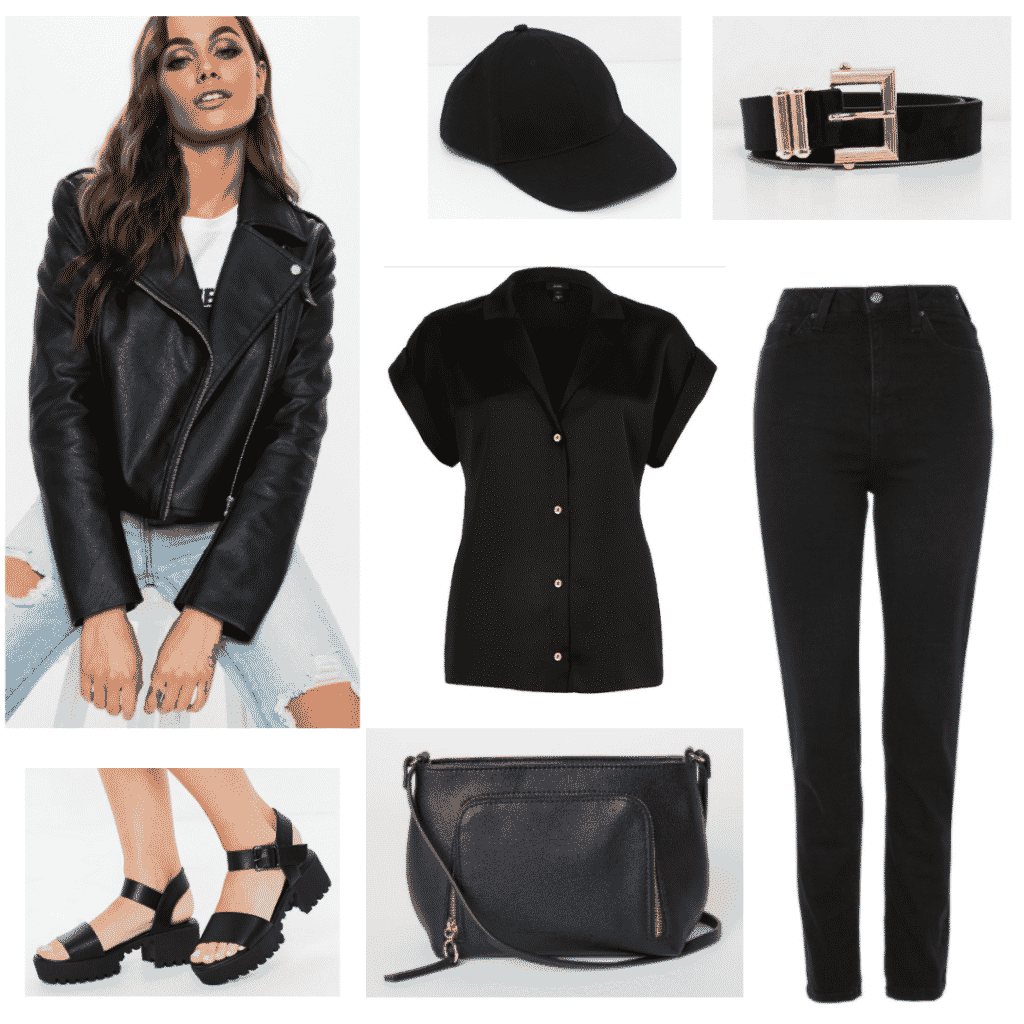 Products: Jacket – Missguided, Shirt – River Island, Jeans – Topshop, Sandals – Missguided, Bag – H&M, Belt – Pretty Little Thing, Cap – Pretty Little Thing
For this Yoongi-inspired outfit, I couldn't decide which of his all-black looks to emulate, so I just chose all three!
Taking elements from each, I created a monochromatic look with an edge. Although all the items are black, adding various textures adds dimension to an otherwise simple outfit.
This slinky shirt, leather jacket, denim jeans and rubber sandals combo encapsulates Yoongi's all-black aesthetic perfectly, whilst maintaining interest through texture:
Suga BTS Fashion – Look 2: Plaid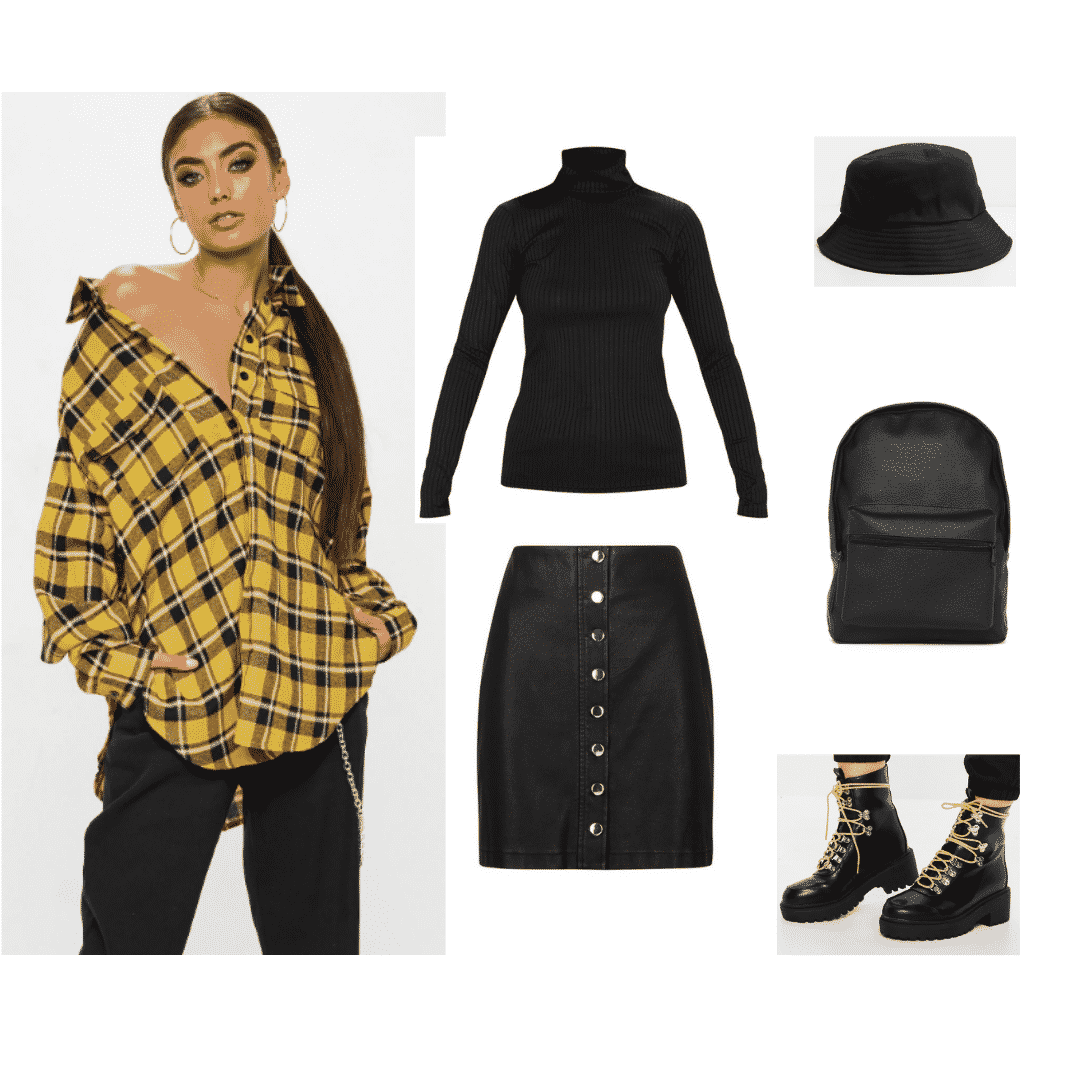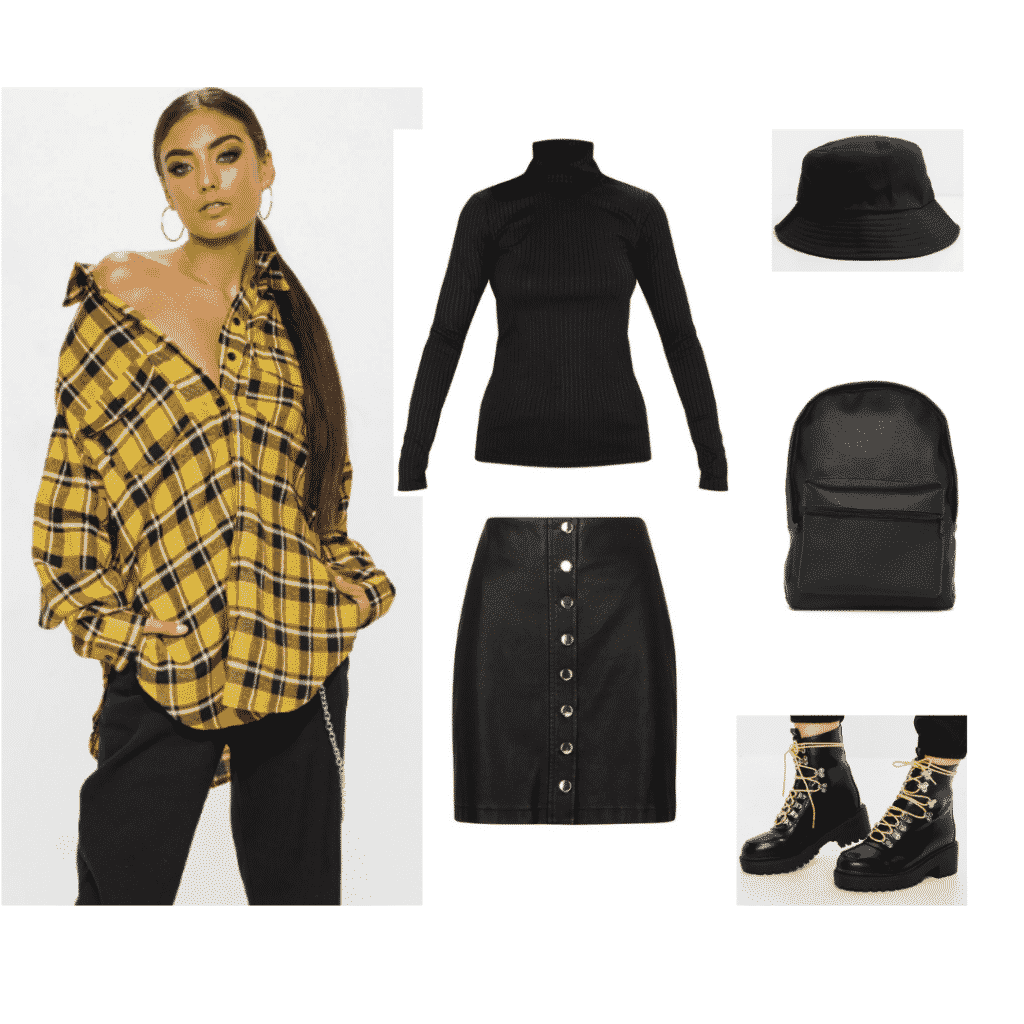 Products: Shirt – Missguided, Top – Pretty Little Thing, Skirt – New Look, Boots – Missguided, Hat – Pretty Little Thing, Backpack – Nasty Gal
Secondly, I recreated this iconic plaid shirt Yoongi outfit. This outfit would be ideal for a regular college day, due to its edgy-but-comfortable aesthetic.
The yellow laces in the boots pick up the yellow of the shirt, while the black skirt and turtleneck represent Suga's love of leather and long-sleeved shirts. Finally, the bucket hat bears resemblance to the type of hat BTS popularized in their hip-hop-centric music video for Mic Drop.
Suga BTS Fashion – Look 3: Camo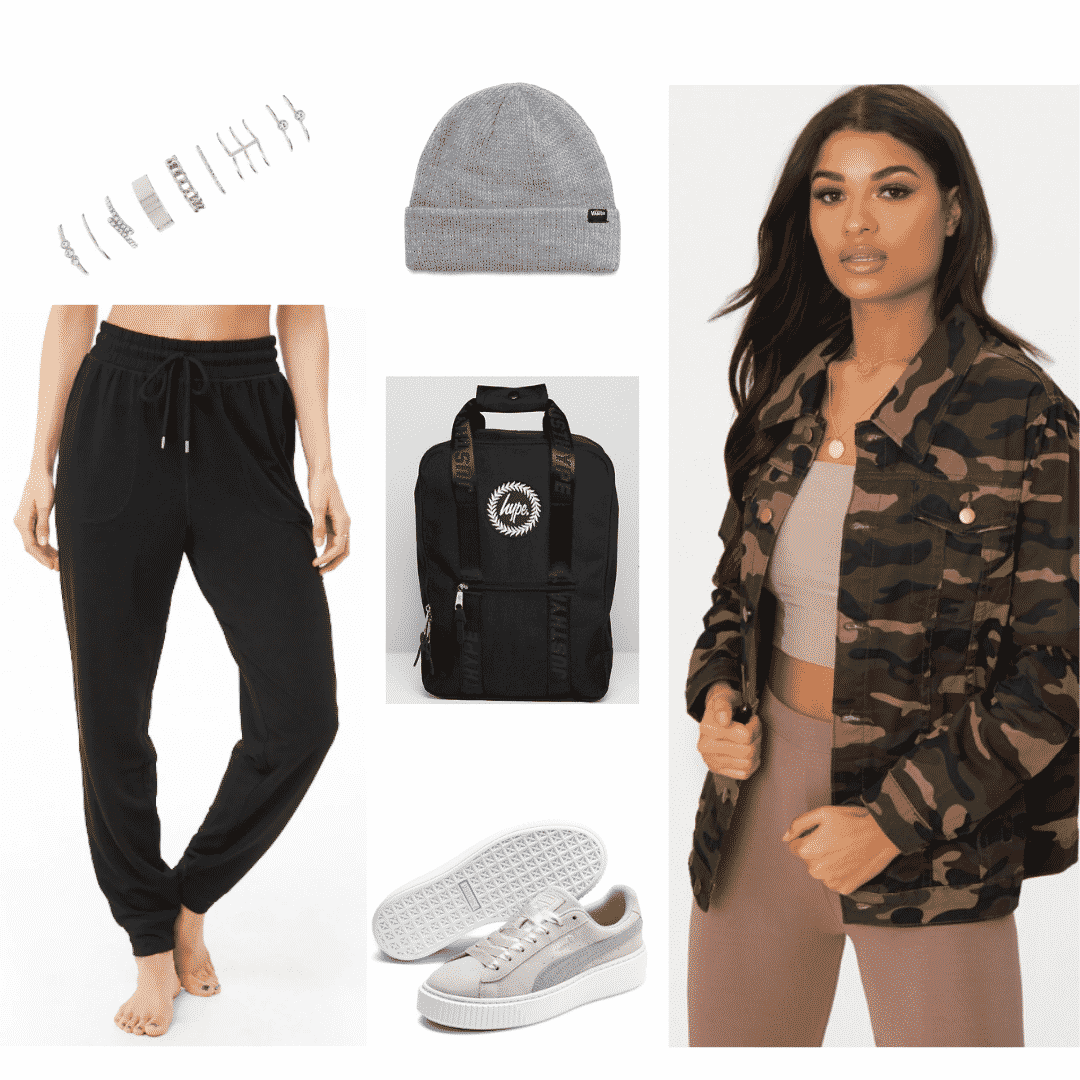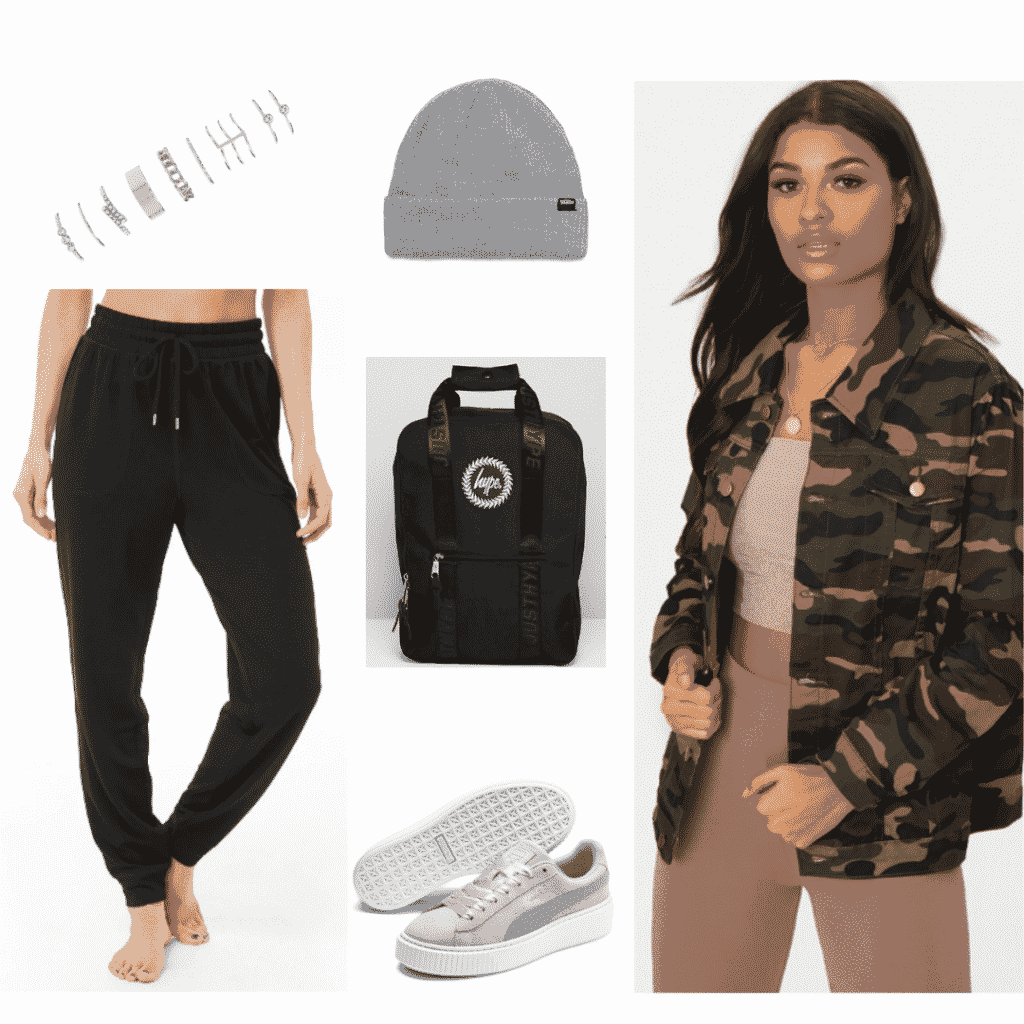 Products: Jacket – Pretty Little Thing, Joggers – Forever 21, Shoes – Puma, Backpack – ASOS, Hat – Vans, Rings – Forever 21
For this final look, I wanted to incorporate a Yoongi style staple: the khaki jacket. He owns many variations of this type of jacket, but I chose this denim one because of its casual, laid-back feel.
This outfit is perfect for those days when you're running late for class and you need to pull on something that's equal parts functional and cute. It would also make a great airport outfit (Yoongi is most often spotted in these styles when he's traveling).
The Puma trainers seen here are an ode to BTS's own collaboration with the iconic brand.
Bonus Looks!
Camo prints are a hot trend for 2019, so here are 3 alternate ways to get the ARMY (pardon the reference!) trend for yourself: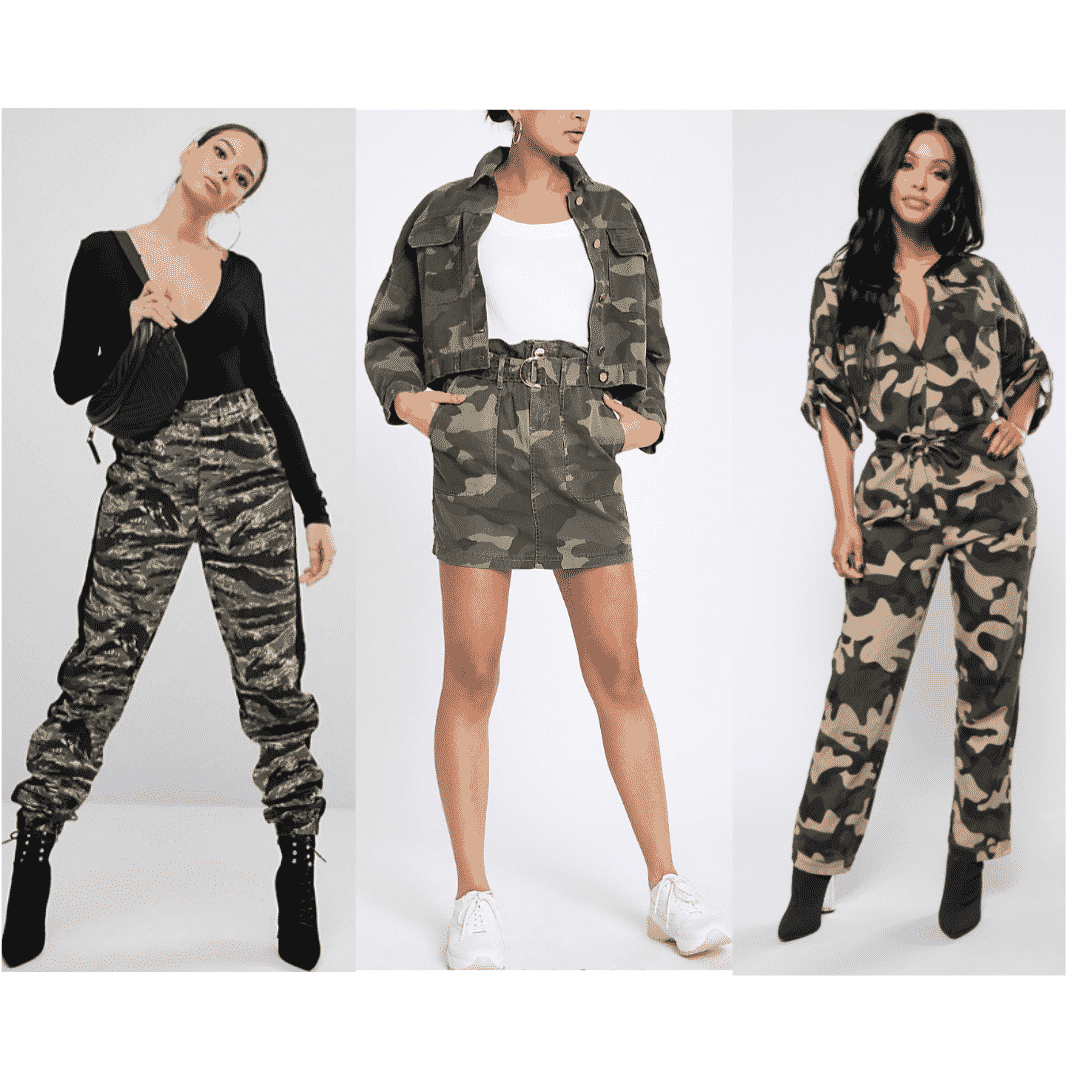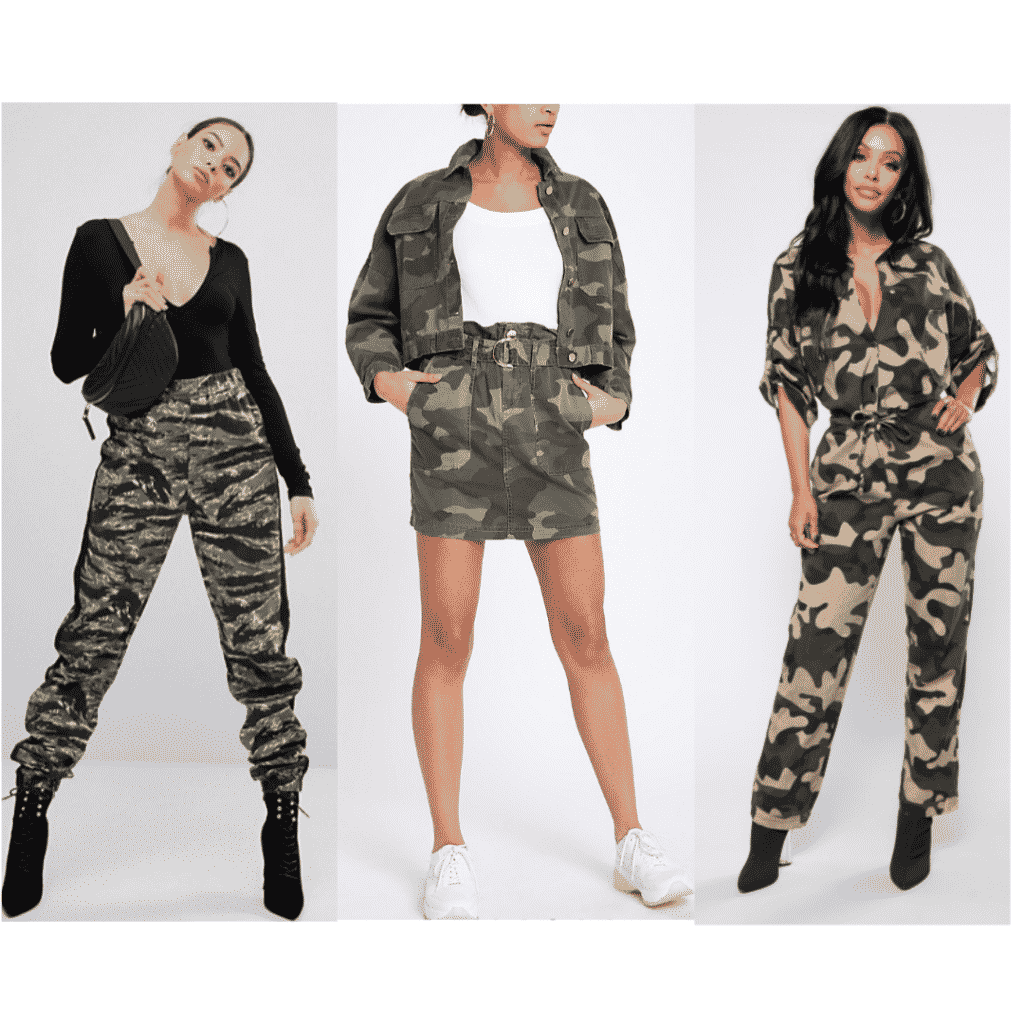 Products: Joggers – ASOS, Co-ord – River Island, Jumpsuit – Fashion Nova
Finally, check out Suga's music video for Give It To Me for more Min Yoongi-approved fashion inspiration!
What do you think of our Suga BTS fashion guide?
Did I cover Yoongi's style well? Which of these Suga inspired looks did you like the most? What's your favorite track from Agust D?
Sound off in the comments below and let me know which BTS member's individual style you would like to see covered next!