RM (born Kim Namjoon) is the main rapper and leader of K-pop boyband sensation BTS.
(If you aren't familiar with BTS, see our last post on fashion inspired by BTS' Love Yourself in Seoul concert movie for more info.)
Born September 12th, 1994 in Ilsan, South Korea, RM began rapping when he was a young teen and became well-known in the underground rap scene before signing with BigHit Entertainment as the first member of BTS.
While his image and music style have developed over time, his latest solo venture Mono was well received by critics and fans alike. Venturing into indie influences and containing self-reflective, pensive lyrics, Mono marked a new beginning for RM's solo music career.
Known for his laid-back sense of style, RM's BTS aesthetic is the epitome of casual cool.
RM is known to be quite the fashion enthusiast, and he often shares OOTD posts to the band's 18 million Twitter followers using the hashtag #KimDaily.
Here's how to put a female spin on RM's idol-worthy looks:
RM BTS Fashion – Look 1: Neutrals
RM is a big fan of muted, neutral tones, and is spotted most often in shades of beige, brown, denim blue, black, and cream.
For this outfit, I decided to both elevate and feminize RM's look with a trench coat and matching lace-up boots. Although the coat is quite pricey, it definitely counts as a classic investment piece that you could wear over and over again.
RM BTS Fashion – Look 2: Denim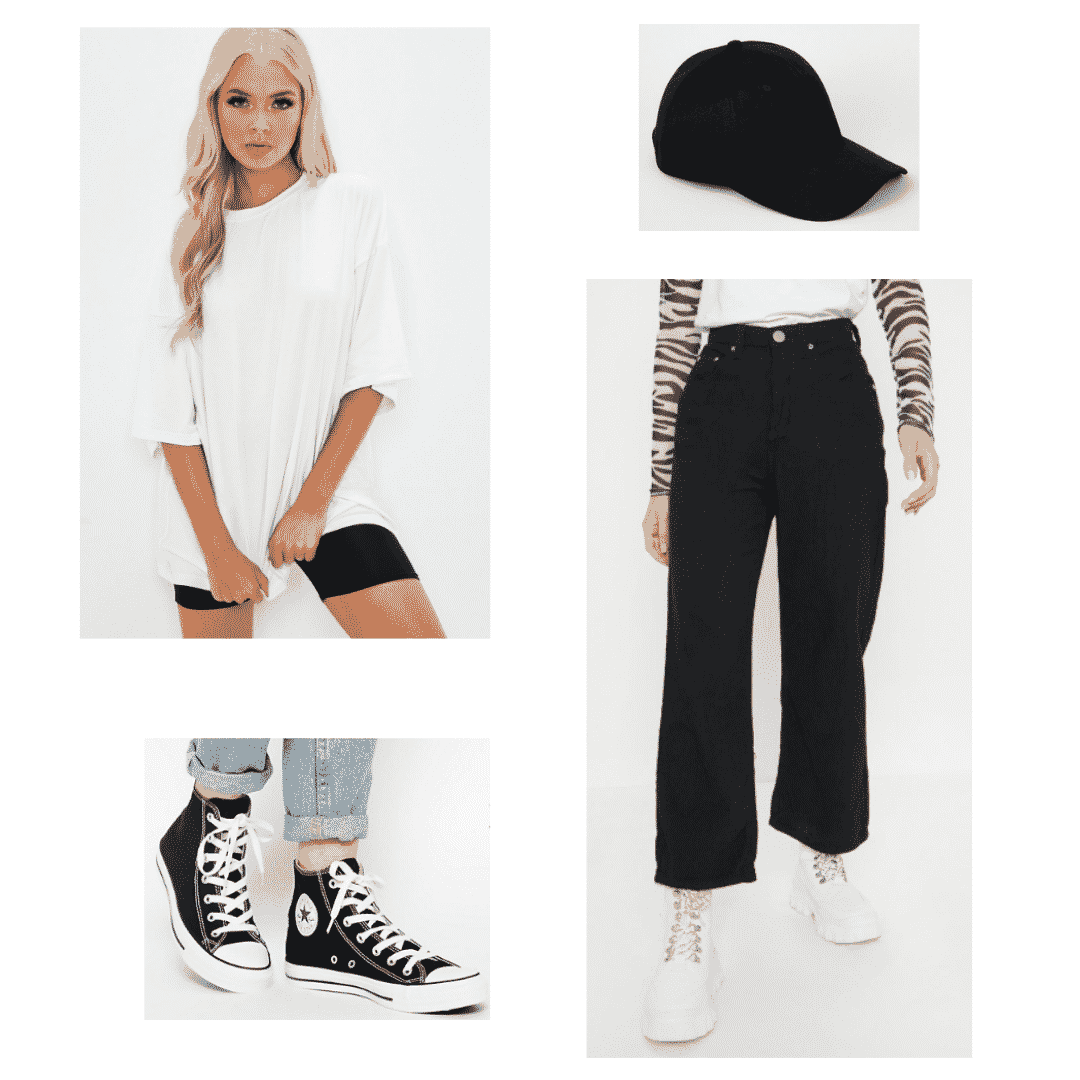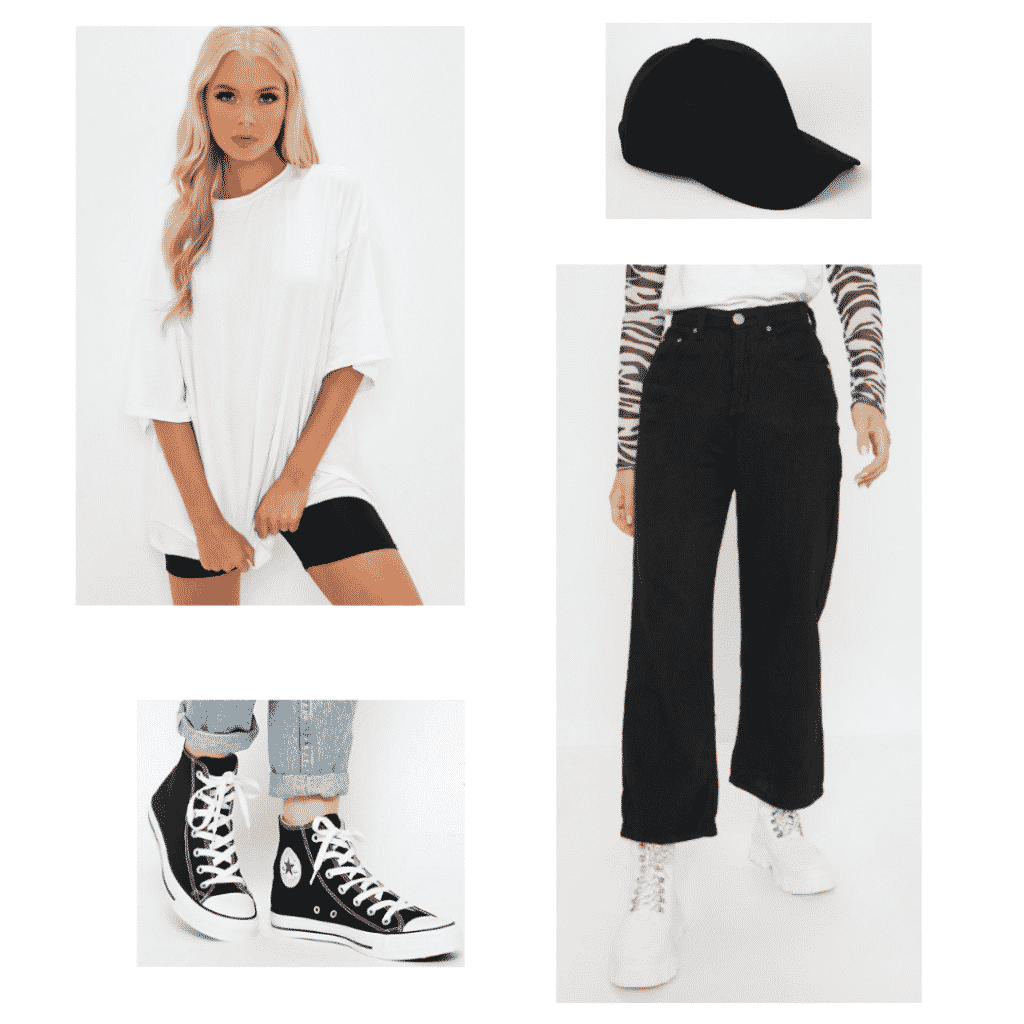 Products: T-Shirt – Missguided, Jeans – Pretty Little Thing, Converse – ASOS, Cap – New Look
Given the laid-back nature of his personal style, denim is an obvious staple of Namjoon's closet.
For this look I decided to take inspiration from the above-mentioned album Mono, whose monochrome artwork aptly reflects the name.
I kept the look clean and simple, pairing a plain boyfriend t-shirt with cropped jeans, a black baseball cap, and RM's beloved Converse sneakers. It's a running gag within the BTS fandom that RM is a massive fan of the shoes. He even wrote and produced the fun, tongue-in-cheek track Converse High for BTS's 2015 mini-album, The Most Beautiful Moment in Life Part 1.
RM BTS Fashion – Look 3: Jackets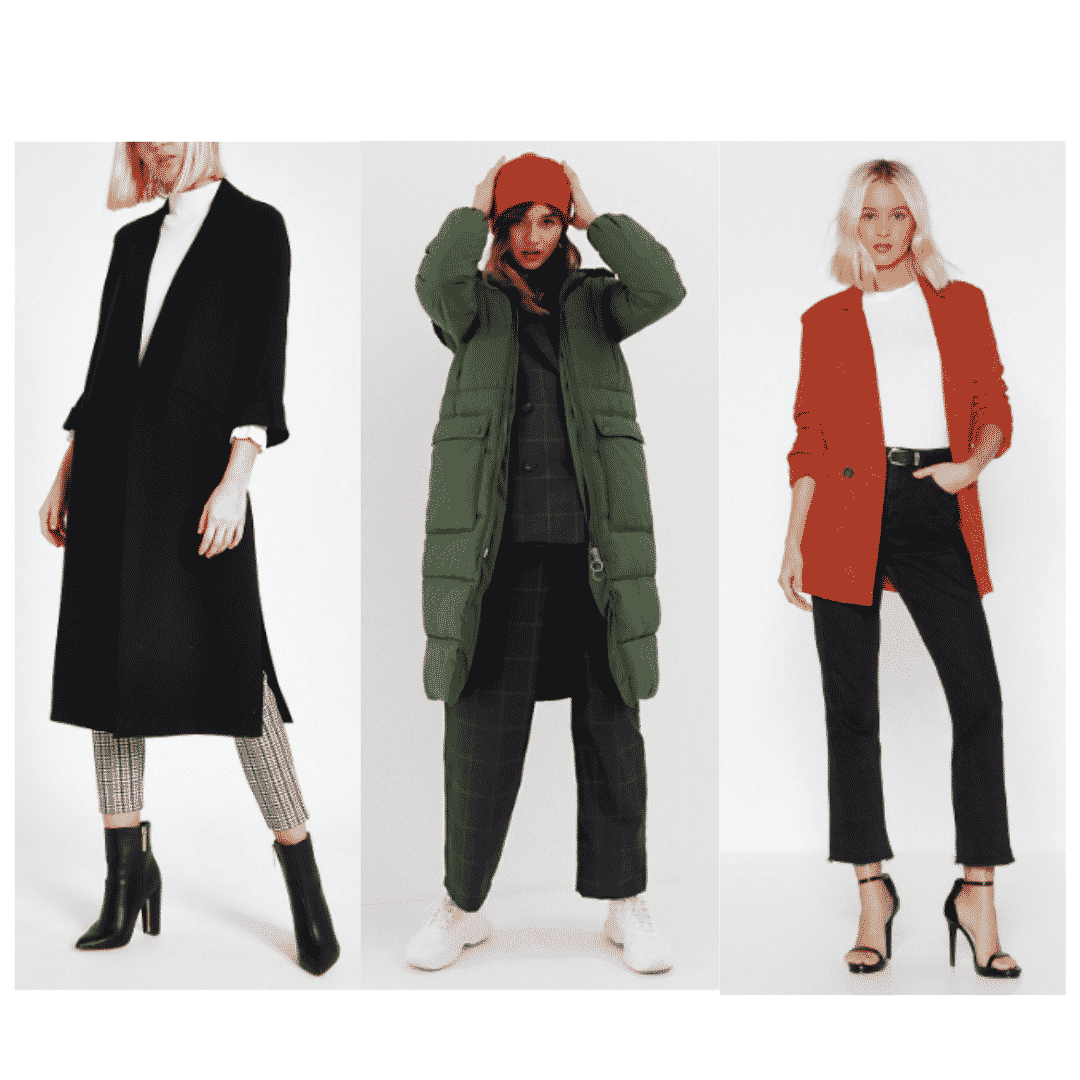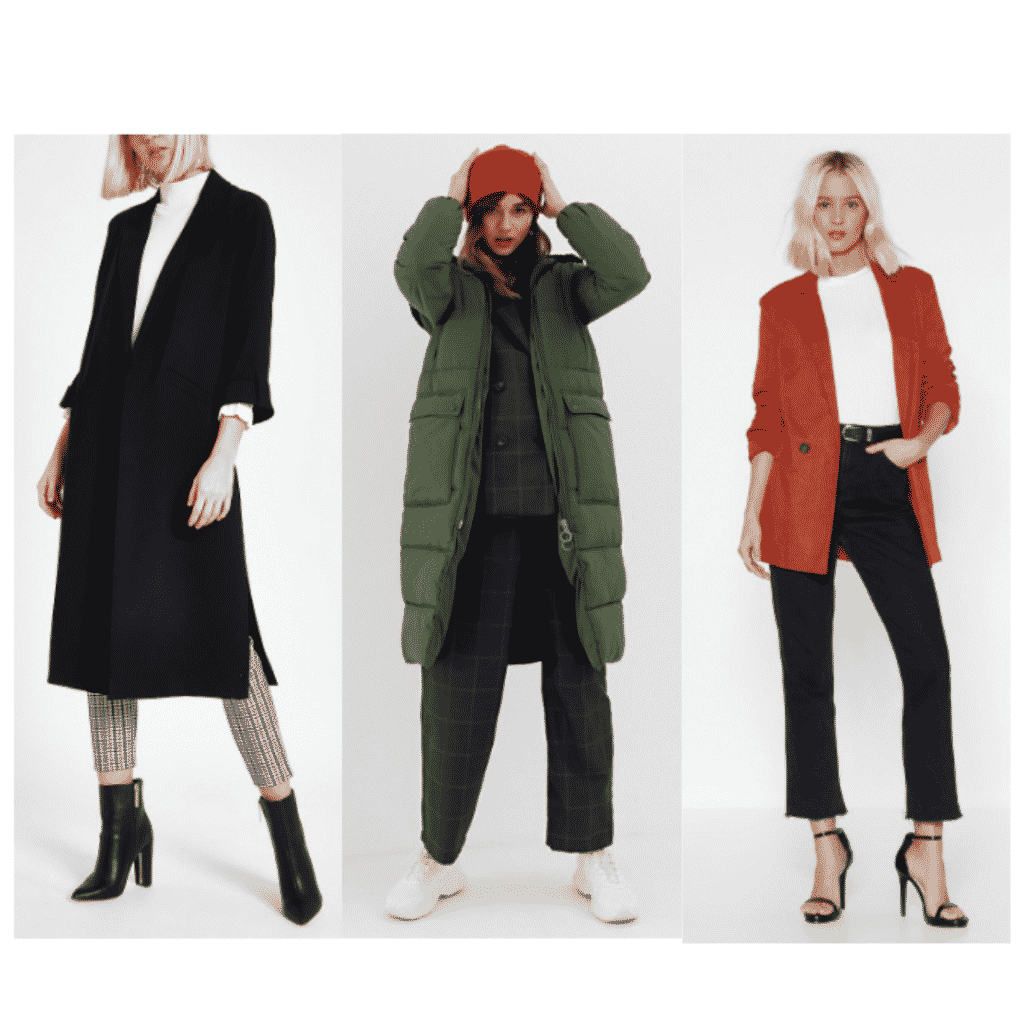 Products: Black Duster Jacket – River Island, Green Puffer Jacket – ASOS, Orange Blazer – Nasty Gal
Given South Korea's cold winter climate, it's no surprise that statement coats are an RM wardrobe essential. He is often seen sporting various styles of jacket in neutral colors, and as the tallest member of BTS, he has the height to pull off longer styles.
This khaki green puffer jacket, layered over a check blazer and suit trousers, encapsulates the RM BTS aesthetic perfectly. The black duster coat and orange blazer also reflect his love of structured outerwear pieces.
RM's penchant for tailored coats also permeates into his music video aesthetic.
See below his collaboration track Change, featuring fellow rapper Wale, for more Namjoon style inspiration.
What do you think of our RM BTS fashion guide?
Did we cover RM's style well? Which of these RM inspired looks did you like the most? What was your favorite track from Mono? Sound off in the comments below and let me know which BTS member's individual style you would like to see covered next!