Jin (born Kim Seokjin) is the oldest member of world-famous K-pop boyband sensation BTS.
(If you aren't familiar with BTS, see our latest posts on fashion inspired by BTS' Love Yourself in Seoul concert movie and outfits inspired by RM, main rapper and leader of BTS for more info.)
Born December 4th, 1992 in Gwacheon, South Korea, Jin became a trainee for BTS when he was scouted by a casting director who happened to pass him in the street. Known for his good looks and upbeat personality, Jin was also scouted by other successful companies prior to signing with BigHit Entertainment. Given that most K-pop groups designate respective roles for each of their members, Jin's official role in BTS is that of a singer and main visual.
Jin's visual appeal is so well documented that he has trended online due to his good looks on multiple occasions. During BTS' historic appearance at the 2017 Billboard Music Awards, Jin became a viral sensation when Twitter users unfamiliar with BTS began referring to him as 'the third one from the left.'
Jin is often commended for his ability to perform ballads and is a talented singer and guitar player, despite having never trained in music prior to being scouted. He also holds a university degree, majoring in acting and drama. Check out the music videos for his solo tracks Epiphany (above) and Awake (below).
Known for his casual aesthetic, Jin's wardrobe keeps him looking trendy yet laid-back, proving that you don't have to sacrifice comfort for style!
Here are some outfits for women, inspired by Jin's look.
Jin BTS Fashion – Look 1: Oversize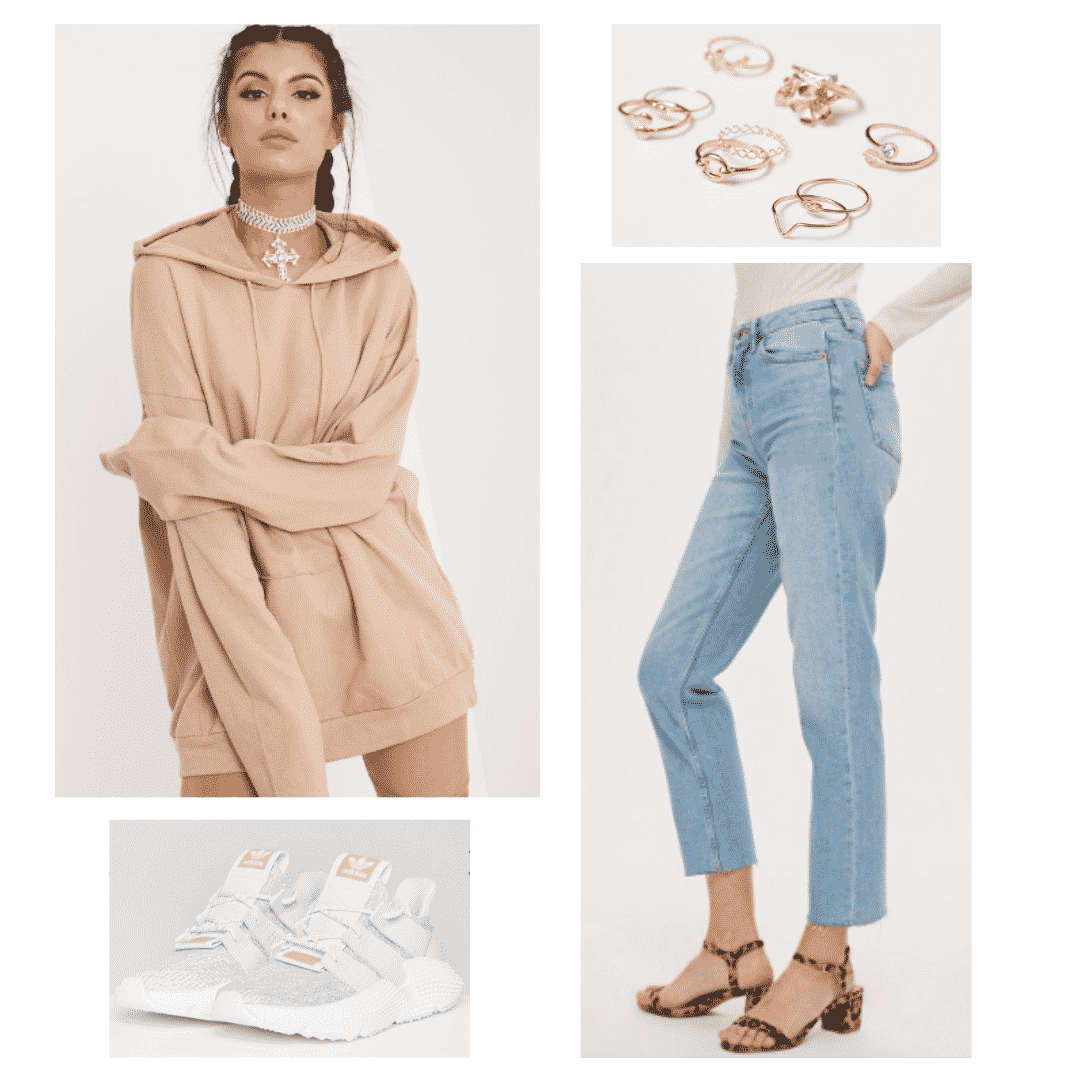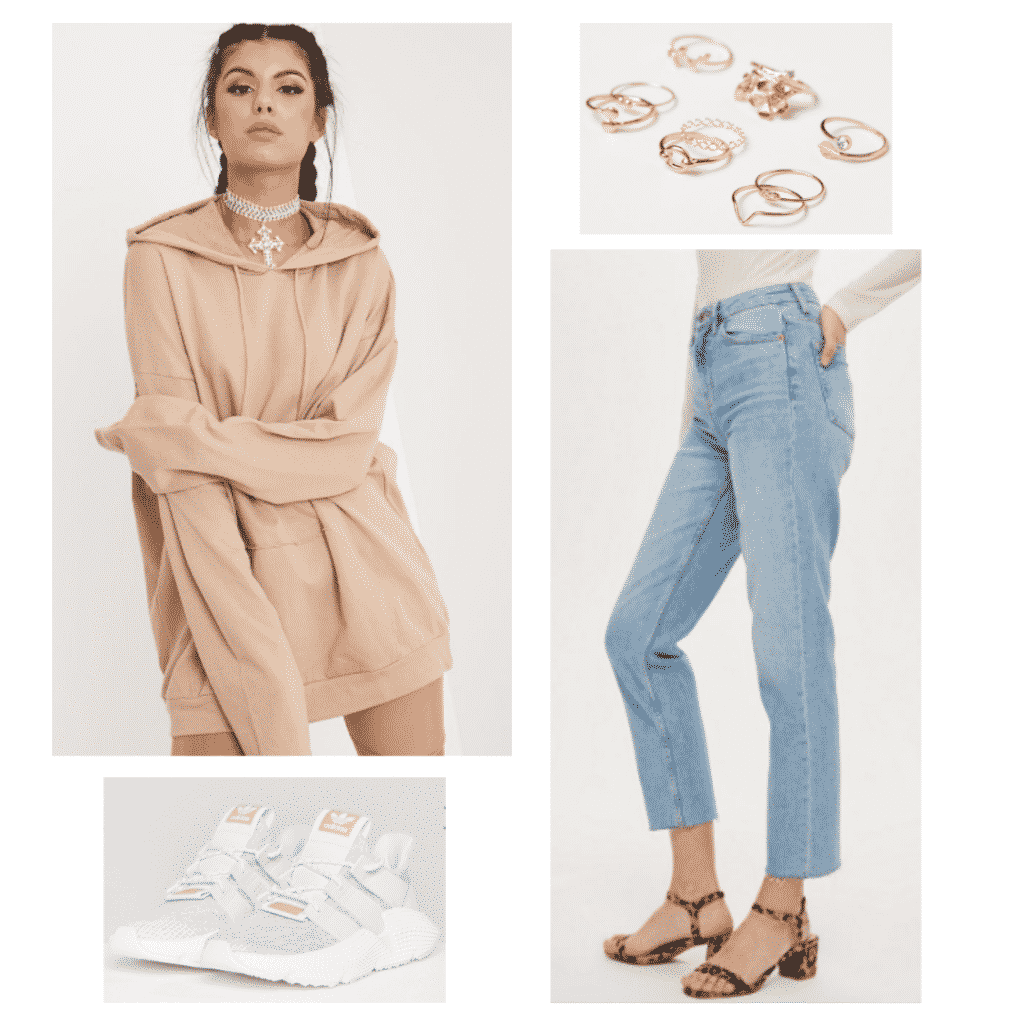 Products: Hoodie – Pretty Little Thing, Jeans – Topshop, Shoes – ASOS, Rings – H&M
This comfortable athleisure look is one of Jin's most iconic outfits. I decided to keep this feminized version as simple as the look itself, pairing a hoodie similar to Jin's with on-trend straight leg jeans, white trainers, and gold rings.
Jin BTS Fashion – Look 2: Pastels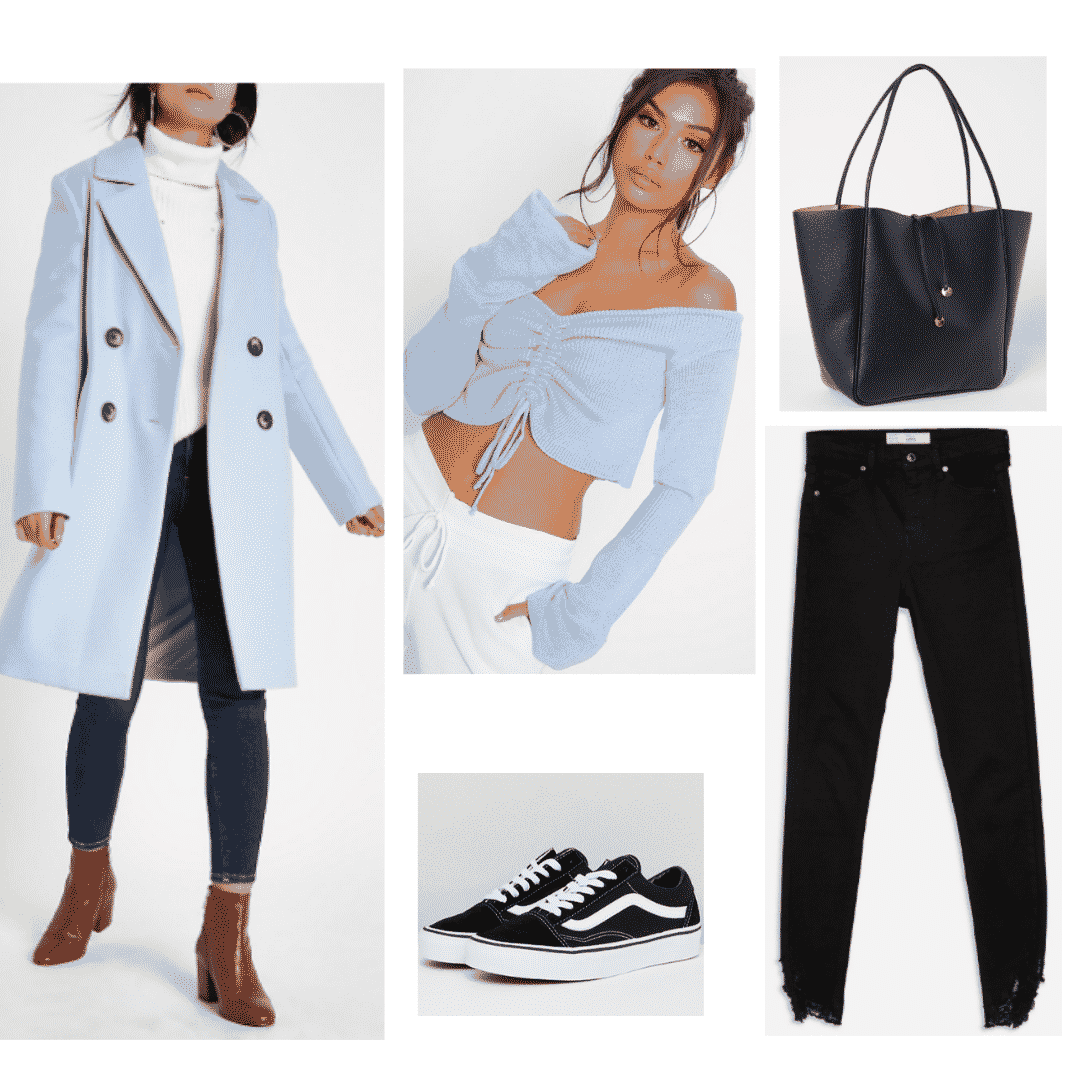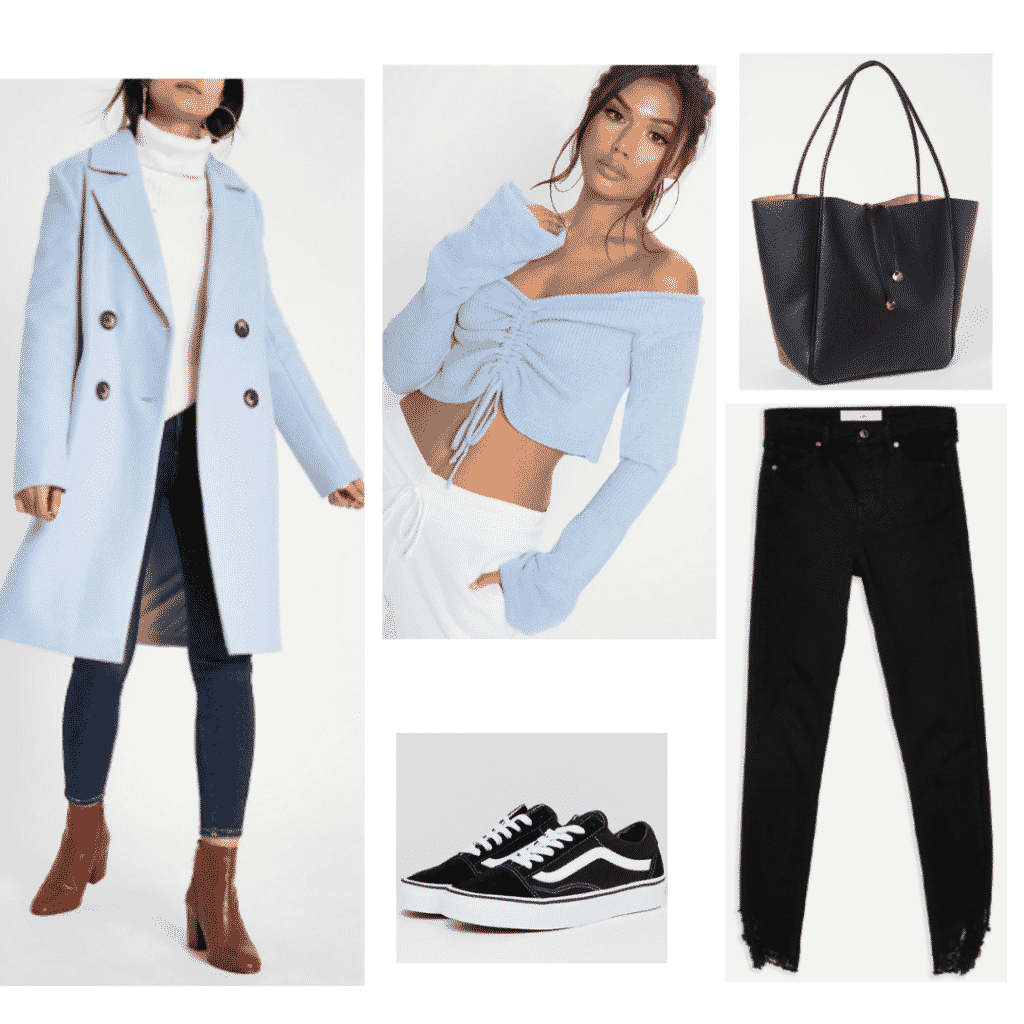 Products: Jacket – River Island, Top – Pretty Little Thing, Bag – H&M, Jeans – Topshop, Shoes – ASOS
Another key feature of Jin's aesthetic is his love of pastel tones, from powder blue to baby pink. To best emulate Jin's casual, classic look, I paired a blue coat and matching bardot sweater with distressed black jeans (a Jin style staple), a tote bag and Vans sneakers.
Jin BTS Fashion – Look 3: Denim Jackets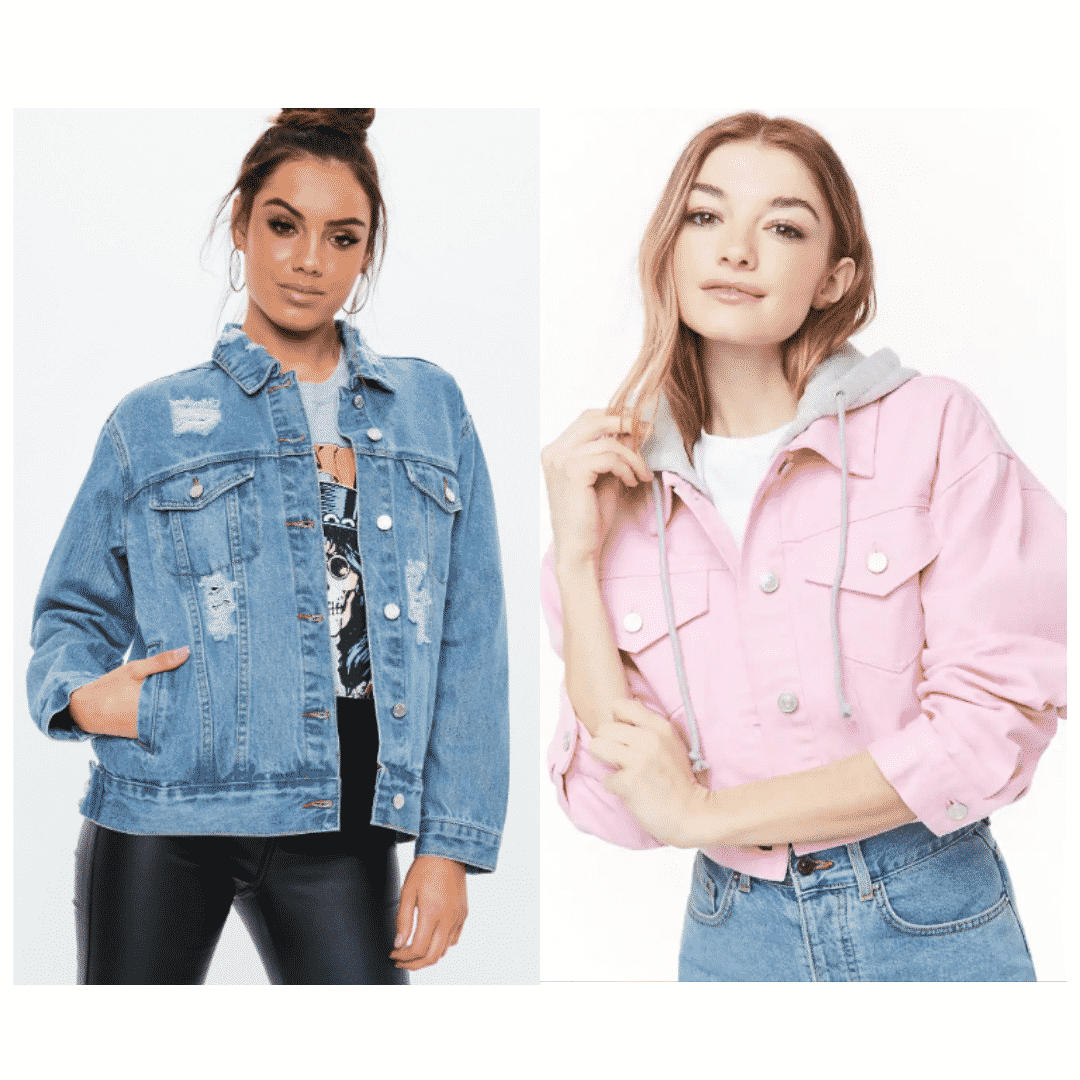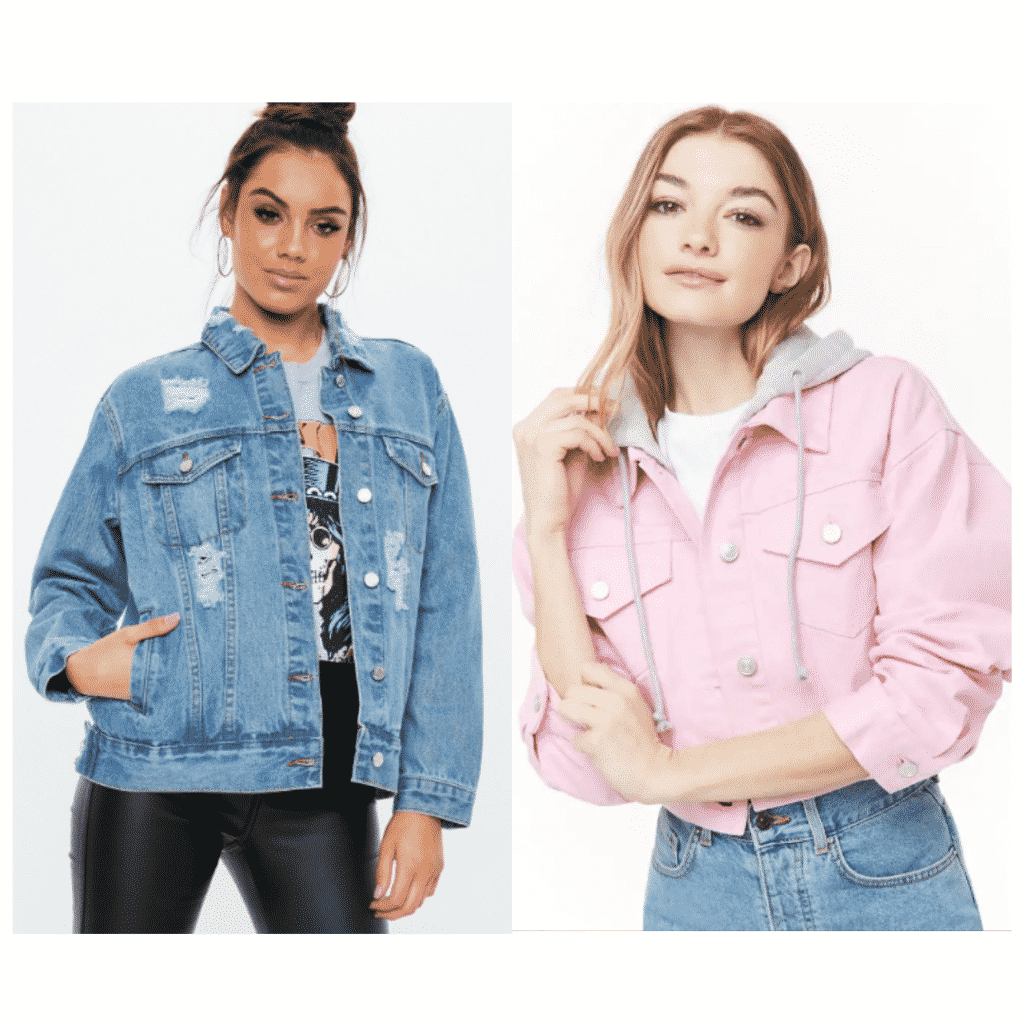 Products: Blue Jacket – Missguided, Pink Jacket – Forever 21
Jin's various denim jackets encapsulate his off-duty, street style aesthetic. Below see two jackets that best represent his love of distressed denim and pink respectively.
Listen to BTS
Check out BTS's latest release, Love Yourself: Answer for an insight into the band's varied music style.
What do you think of our Jin BTS fashion guide?
Did I cover Jin's style well? Which of these Jin inspired looks did you like the most? What's your favorite Jin solo track? Sound off in the comments below and let me know which BTS member's individual style you would like to see covered next!