This post may contain affiliate links, which means we may receive a commission if you purchase through our links. Please
read our full disclosure here
.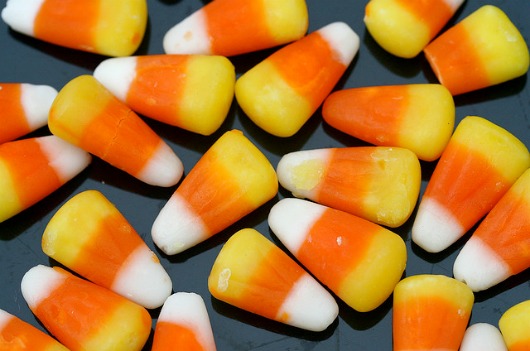 Looking for a fun Halloween costume that won't take a ton of time or effort to put together? You've come to the right place!
Below, I've created four costume ideas that can easily be pulled together last-minute. In fact, you probably already have a majority of the items featured here hanging in your closet (or can borrow them from a friend/find at a thrift store)! Scroll down to check out the costumes:
1. Liz Lemon from 30 Rock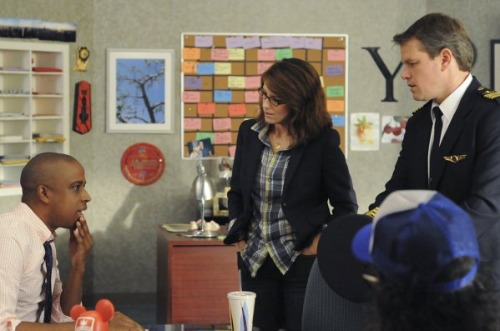 Official Promotional Still via IMDB
30 Rock may have ended, but Liz Lemon lives on. I actually dressed up as Liz a few years back and let me tell you: it's such an easy-to-throw together costume that's also so much fun to don. After all, there ain't no party like a Liz Lemon party.
All you need is a pair of bootcut jeans, a black blazer, and a button-up blouse. Add a pair of sneakers and accessorize with her signature frames. Bonus points if you carry around a bag of cheese puffs.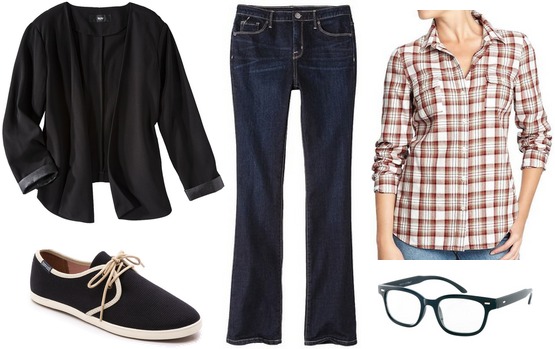 Product Info: Blazer- Target, Jeans- Target, Top- Old Navy, Shoes- Shopbop, Glasses- ASOS
2. Nancy Drew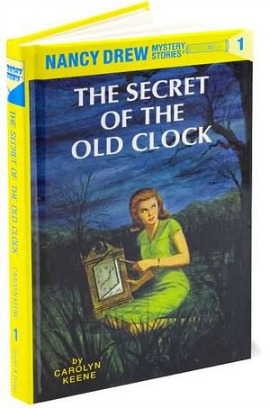 Book Cover via Amazon
Embrace your inner sleuth by dressing up as Nancy Drew this Halloween. For this costume, you'll need a vintage-look dress or, if you want to go the separates route, a skirt and blouse. Be sure to check out some Nancy Drew book covers for inspiration!
As far as footwear goes, flat shoes (like oxfords) are a must-have for any detective, while a prim cardigan is ideal for chilly temperatures. A few fun extras, like a magnifying glass or flashlight, really make this costume come to life. Carry around a Nancy Drew book to complete the look.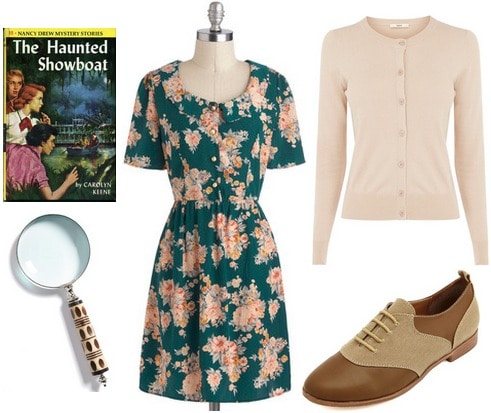 Product Info: Book- Amazon, Dress- ModCloth, Cardigan- Oasis, Magnifying Glass- Nordstrom, Shoes- Charlotte Russe
3. Jo Stockton from Funny Face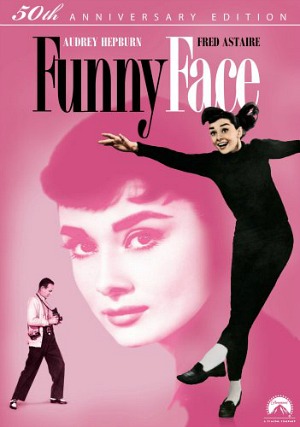 DVD Cover via Amazon
Holly Golightly is a classic costume choice, but how about dressing up as another well-known Audrey Hepburn character this Halloween? For this next costume, I was inspired by Jo Stockton from Funny Face and her iconic all-black ensemble.
Seriously, a Halloween costume doesn't get any easier than this! Simply pair a black sweater with matching trousers. Although Jo wears a turtleneck in the movie, it's not really essential for the costume. So, if you don't own one, any black sweater or long-sleeved tee will do the trick. Also, you could easily swap out the trousers for black skinny jeans.
Make sure to pull your hair into a high ponytail for an authentic look. Lastly, slip on your dancing shoes – a pair of loafers (or ballet flats) – as well as some white socks. Recreating Jo's memorable dance is optional, though highly recommended.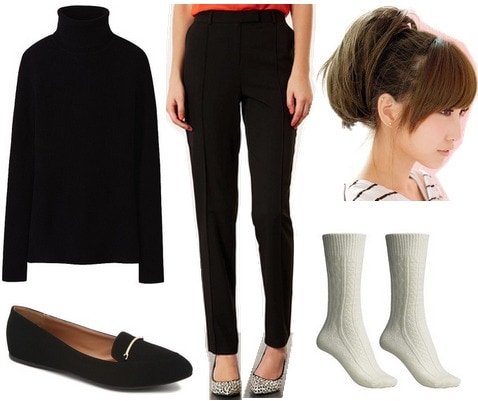 Product Info: Sweater- Uniqlo, Pants- Topshop, Shoes- PacSun, Socks- Sierra Trading Post | Hair Photo: YesStyle
4. Alex Mack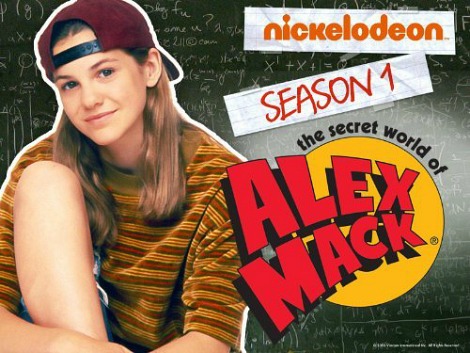 Image via Amazon
We all know that '90s fashion is having a moment and Halloween is the perfect time to pay homage to that decade with a unique, fun, and nostalgic costume. Namely, an Alex Mack one! (Anyone else remember The Secret World of Alex Mack?)
Overalls are oh-so '90s, but if you don't own/can't find any, opt for denim shorts instead. Add a striped tee and some high-top Chucks. Don't forget the quintessential oversized flannel shirt, which can either be worn over the striped top or tied around the waist. A baseball cap (worn backwards, of course) makes the character easily recognizable. If you don't have one, however, a beanie would work just as well.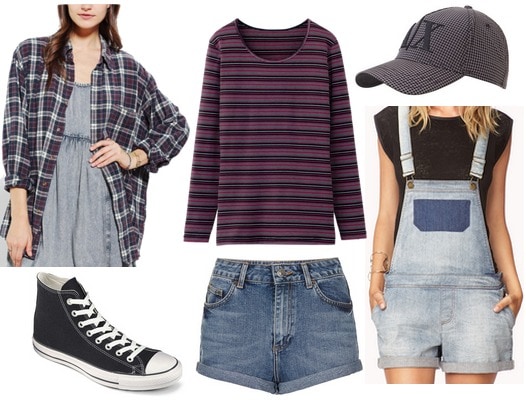 Product Info: Plaid Shirt- Urban Outfitters, Striped Top- Uniqlo, Hat- Armani Exchange, Shoes- Converse, Shorts- Topshop, Overalls- Forever 21
Your thoughts?
What do you think of these costume ideas? Which one is your favorite? What's your Halloween costume this year? Let me know what you think by leaving a comment!