This post may contain affiliate links, which means we may receive a commission if you purchase through our links. Please
read our full disclosure here
.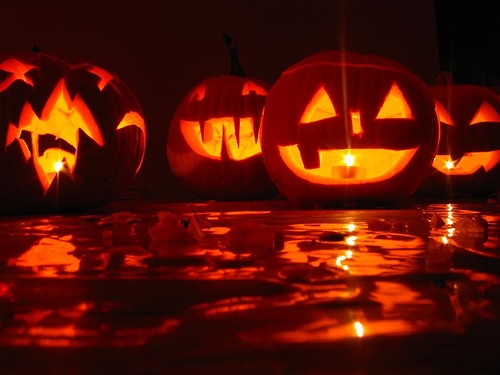 All Hallow's Eve is just a week away, which means it's time to hit up a great party, gorge on candy and of course dress up in a fun costume. Halloween is the one night a year that you can get away with dressing up like your favorite celebrity, film character or anything else that your heart desires — take advantage of it and have fun!
If you still don't have any ideas for this year's Halloween costume, but are looking for inspiration, check out these four easy DIY costume ideas:
Reality TV "Star" — Snooki from Jersey Shore
Dressing up like Snooki may be one of the more popular costumes this year, but it's a fun one nonetheless. Really get into character with this costume: fist pump, carry some pickles and be on the lookout for 'guido juiceheads'.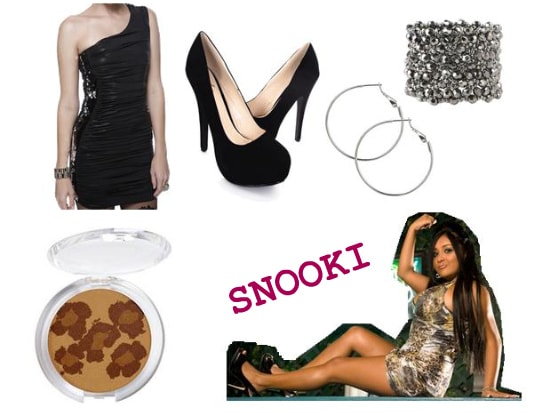 Dress, Pumps, Earrings, Bracelet, Bronzer
For this look, all you need is a short party dress, (if you already own one, use it!) sky-high heels and glitzy jewelry. If you add lots of bronzer, (or slather on the fake tanner – the more orangey, the better!), put your hair in a poof, and brush up on your Snooki lingo you'll be good to go. Bonus points if you can talk some friends into going as Pauly D, The Situation and the rest of the crew.
Other Ideas:The Kardashians, A Real Housewife of New Jersey, Rachel Zoe
Movie Inspiration — Lydia from Beetlejuice
I'm a huge fan of '80s movies and Beetlejuice has always been one of my favorites. Like other Tim Burton films, Beetlejuice has just the right amount of quirk, spookiness and dark humor. If you're looking for a costume that fits those traits, look no further than the character Lydia and her unique style.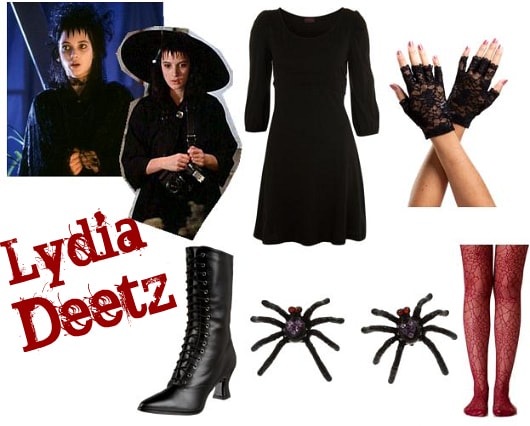 Dress, Gloves, Boots, Earrings, Tights
Lydia is all about dark colors, so for this costume you'll need a simple black dress. Amp up the gothic style with some lace gloves and Victorian-era boots. Add some quirky touches with spider earrings and cobweb-patterned tights. Finally, tease your hair and add lots of product to give it that messy, yet sculpted look Lydia rocks.
Other Ideas: Cher from Clueless, Carrie Bradshaw from Sex and the City, A Disney character of your choice
Childhood Throwback — Angelica from Rugrats
The bratty preschooler from one of the most popular cartoons of the '90s — Rugrats — makes for an unexpected, yet totally adorable Halloween costume. Want to really act like Angelica? Transform a Barbie into a Cynthia doll, demand cookies and complain about "dumb babies."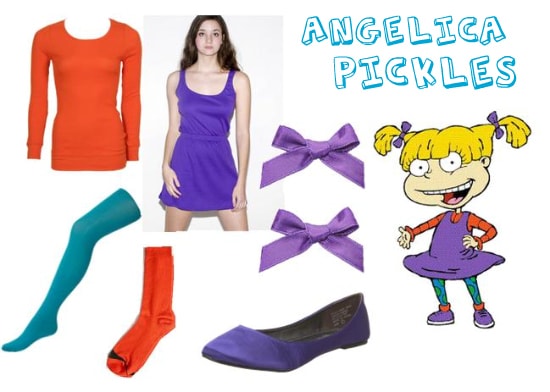 Top, Dress, Tights, Socks, Flats
Angelica may have just been the originator of the multiple bright colorstrend. Get her look by wearing a long-sleeve orange top under a purple dress. Add some bright blue tights, orange socks and simple purple flats. Finally, put your hair in pigtails and use some ribbon to add some adorable bows.
Other Ideas: Daphne or Velma from Scooby-Doo, Patti Mayonnaise from Doug, Helga from Hey Arnold!
The Fashion Icon — Edie Sedgwick
Show how much you like fashion by dressing up as a stylish icon from the past. For this look I chose '60s fashion icon Edie Sedgwick, but you can pick your favorite icon or decade to channel. An awesome perk to dressing like Edie or any other icon is that you can easily incorporate all of the pieces from this look into your everyday wardrobe.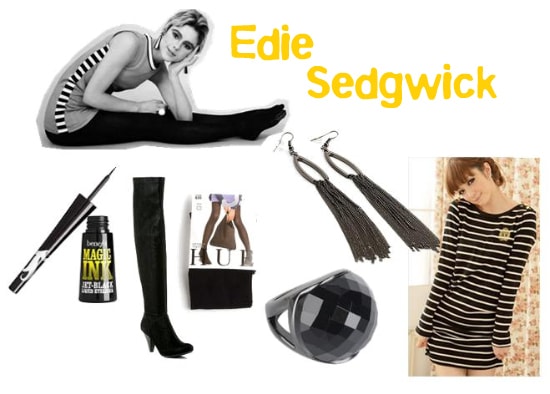 Eyeliner, Boots, Tights, Ring, Earrings, Dress
Achieve Edie's mod style with a long-sleeve striped dress, opaque tights and over-the-knee boots. Play up the look with some bold jewelry like an oversized cocktail ring and shoulder-dusting earrings. Finish this costume by recreating the edgy eye makeup look that Edie was famous for.
Other Ideas: Audrey Hepburn, Marilyn Monroe, Jackie O.
What do you think?
Would you wear any of these costumes? Which one is your favorite? Have you already decided on a Halloween costume? Leave a comment and let me know!