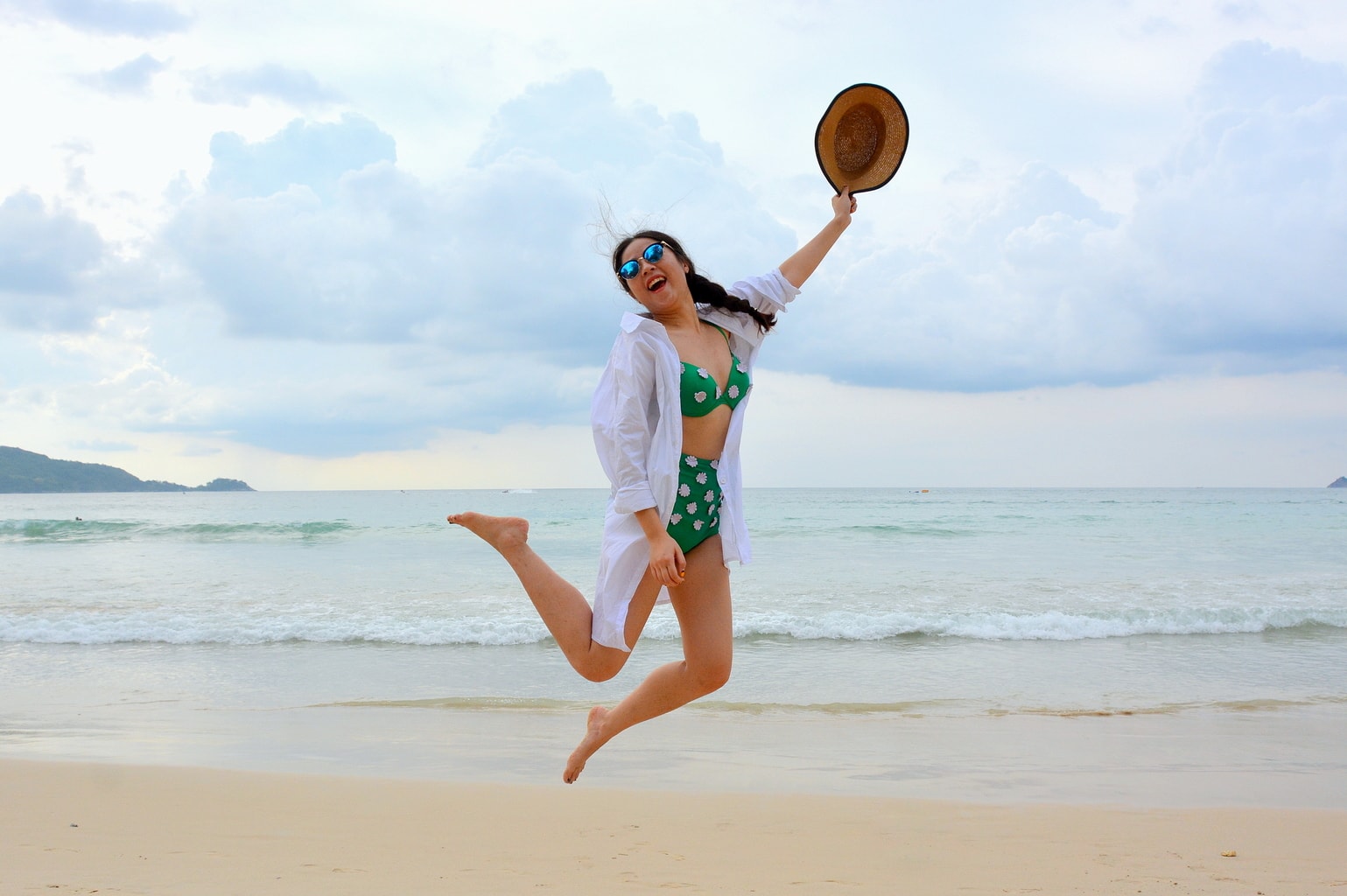 Body image is a hot issue that people from all ethnic groups, cultures, economic backgrounds, ages, shapes, and sizes often struggle with. As evolved as our culture has become on embracing all body types, it's still easy to feel self-conscious — especially during swimsuit season. Enjoy this piece as I will share to you tips on how to feel confident in a swimsuit.
The first thing to know about body image is that you're not alone. Everyone — no matter what their weight or shape — feels insecure from time to time. The good news? You can literally control the amount of self esteem you have.
Feeling good about the way you look is a discipline, just like forcing yourself to study when you'd rather be watching Glee. Training your brain to focus on the beauty can drastically change your life — not only will you only see the good within, but the entire world will seem like a more positive and lovely place as well!
With that being said, swimsuit season is upon us, so in this post, I'm going to share some tips and tricks that will help you put your best foot forward and feel awesome about your body over the summer. Be sure to leave a comment at the end of the post and tell your fellow CF girls some mind games or confidence booster you use on your own as well!
Let's get right to it! Read on to see my 6 best tips and tricks for looking hot and feeling great in a swimsuit:
Related reading: 5 Extremely Cute Bikini Outfits You'll Wear All Summer Long
6 Best Tips And Tricks For Looking Hot And Feeling Great In A Swimsuit
1. Focus on the parts of your body that you love.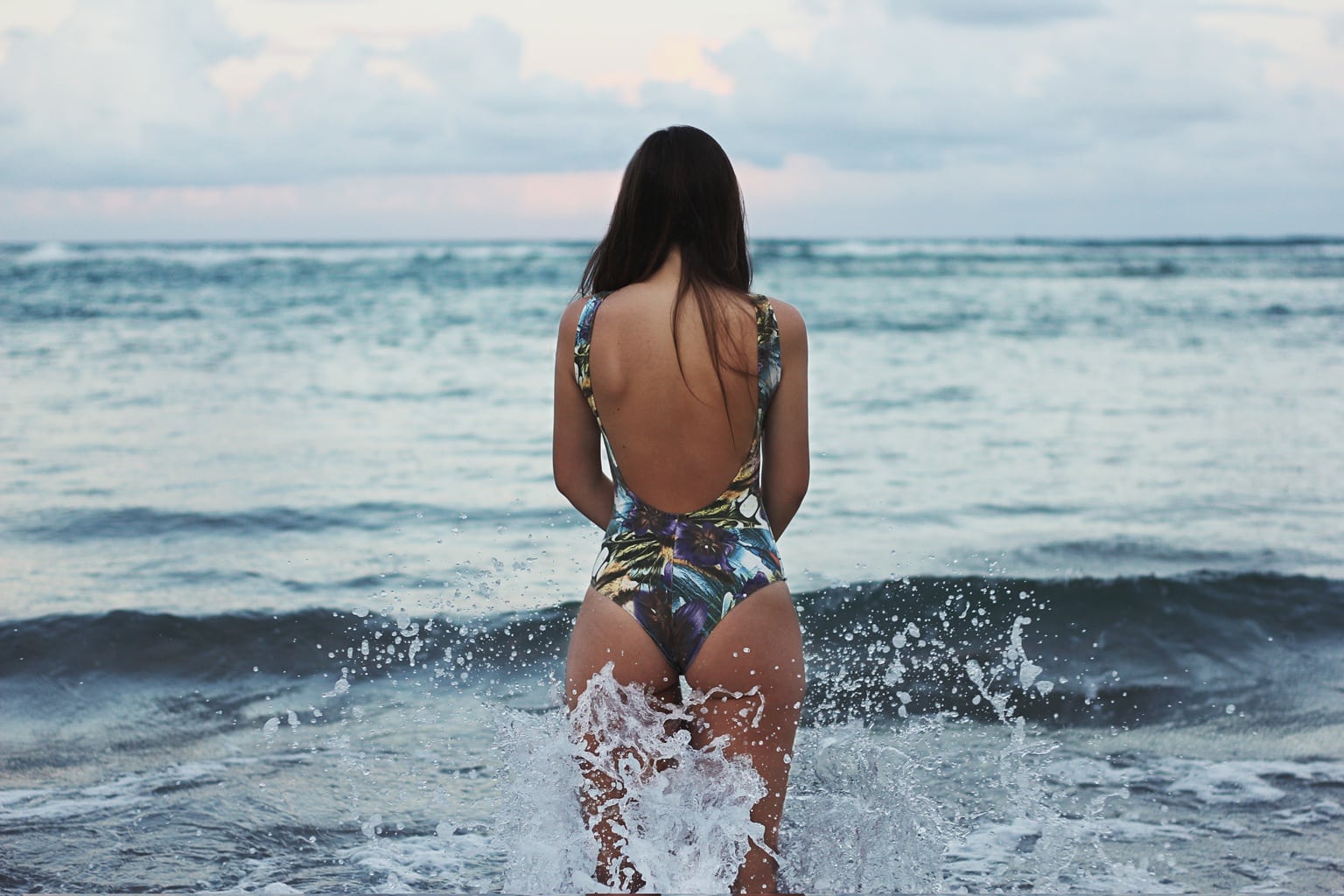 Everyone has that one part of their appearance they're crazy about.
For example, I absolutely love my collarbone. I never leave home without a delicate necklace on, and I often find myself pulling a "Lea Michelle" and posing with my shoulders forward to further emphasize my fabulous collarbone in almost every group photo I take.
Do you have long, thick, shiny hair? Or long, toned legs? Deep-set eyes? Full, kissable lips? Think about the unique feature you have that sets you apart from the crowd. Remember it. Embrace it. Never forget it!
Every time you look in the mirror, make a conscious effort to check out that favorite part about your body and give yourself a compliment. Do this when you brush your teeth, put on your make up, wash your hands after using the restroom, change clothes, or glance into the rear-view mirror while driving. Do it ten times a day!
Admiring yourself doesn't make you self-centered or full of yourself, I promise. All this does is help train your brain to see the positive, and puts your mind in a thankful, happy place throughout the course of the day.
2. Pick a bathing suit that emphasizes your favorite features.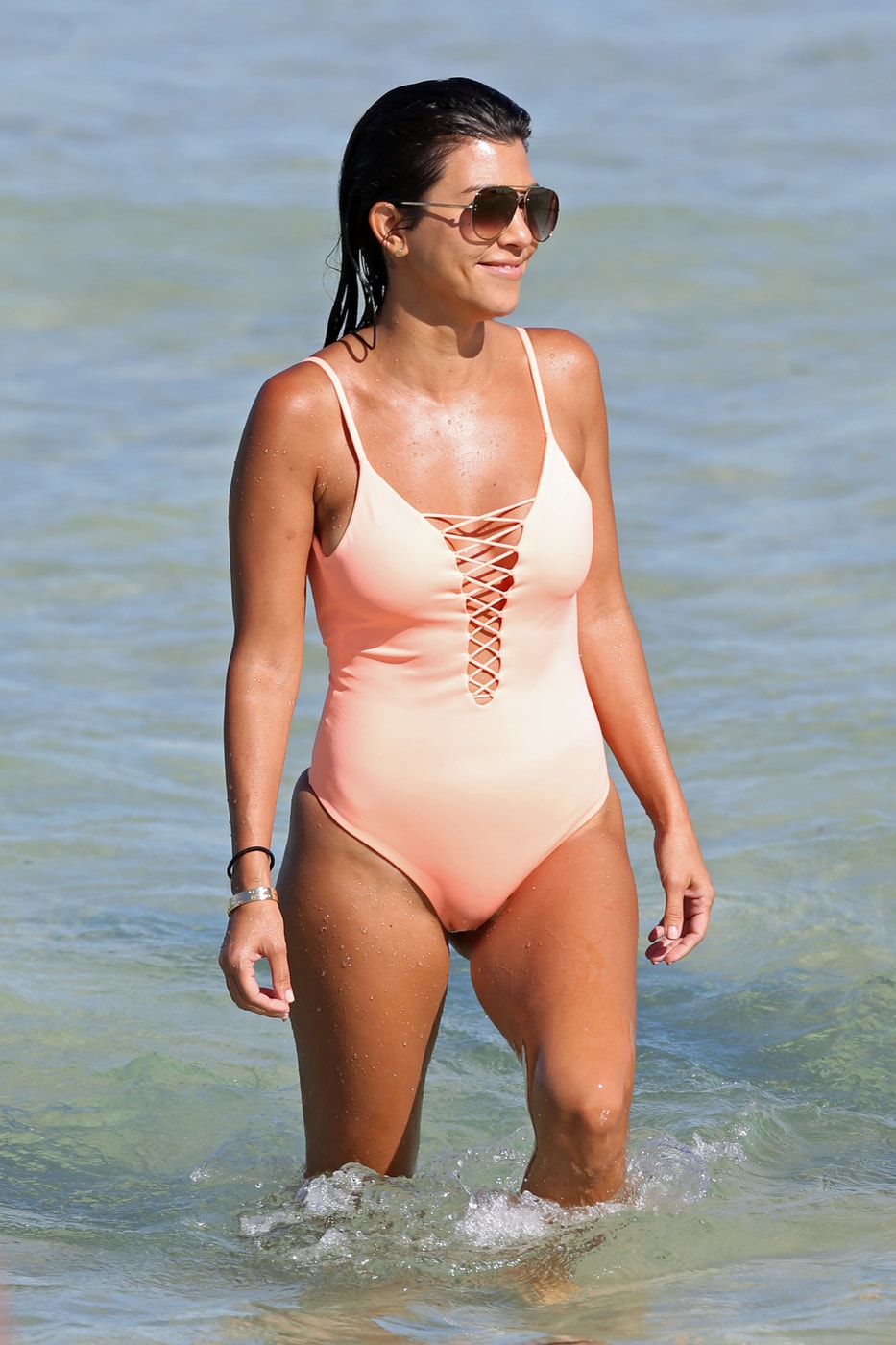 Back to my great love affair with my collarbone — because I love it so, I look out for swimsuits that criss-cross in the front because it emphasizes my manubrium. Thanks to the wide variety of swimwear available, there's bound to be a bathing suit style out there that makes you look and feel awesome about your appearance.
Also, if you don't feel awesome while showing lots of skin, that's OK! I'm ecstatic that more modest bathing suits are hugely in style now. Those ugly one-pieces you were forced to wear at summer camp are a thing of the past. Now, one-pieces come in flattering halter cuts, and there are some styles with skort-like bottoms that give you extra coverage and stay comfortable all day.
Another modest style that I'm really into are those Mad Men vintage-inspired swimsuits with high-waist bottoms and push-up bikini tops. They're so flattering, and somehow strike the perfect balance of looking both sexy and demure. A unique bathing suit will make you feel confident AND look like an uber-chic trendsetter!
Also read: Top Swimwear Trends 2022: The 6 Hottest Swimsuit Trends for Summer
Whether a string bikini or a one-piece "swim dress" is more your style, the most important thing is that YOU feel confident wearing it. If you love your flat stomach, rock that bikini like a champ! If your arms rival Michelle Obama's, look for racer-back style suits that will highlight your guns. If your legs are your favorite feature, look for suits that cut your thighs at a high V shape, a la Pam Anderson in Baywatch. The possibilities are endless.
Just be sure to pick out a style that's truly comfortable — constant tugging at adjusting at your suit will only draw awkward attention to the areas you're concerned about.
3. Get creative with swimsuit cover-ups.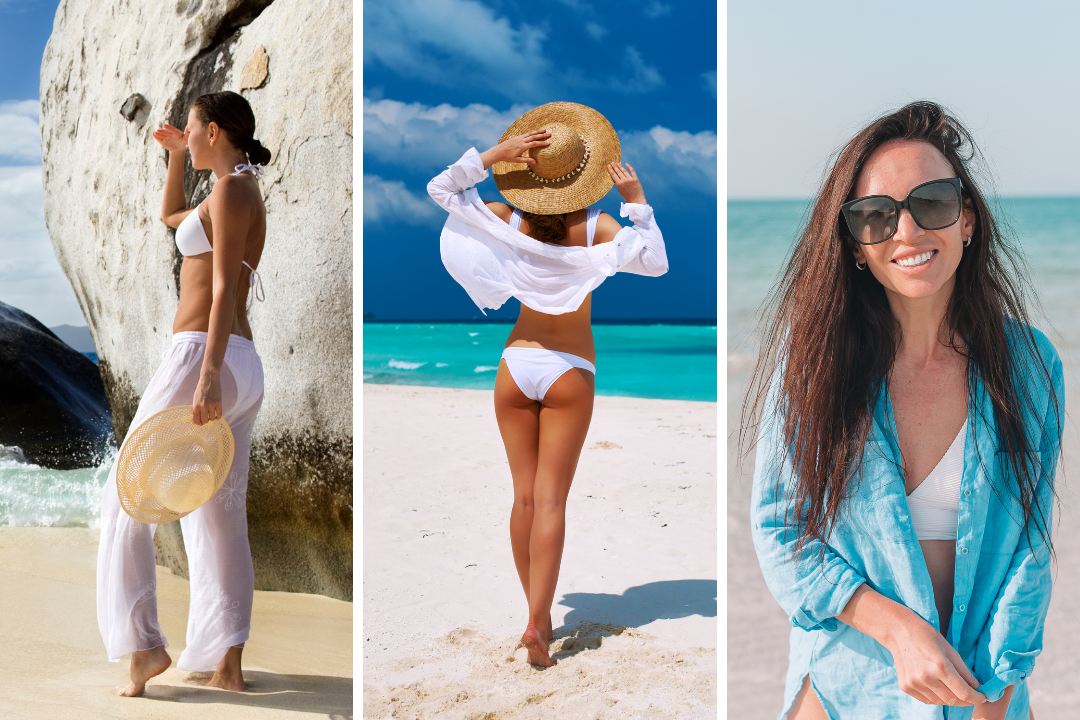 Another way to feel confident while at the lake, beach, or at a pool party (if you don't like showing tons of skin, that is) is to splurge on a really fabulous cover-up. Look for one that flatters the parts of your body that make you feel self conscious, while still leaving the parts that you love out to play.
For example, I'm not so crazy about showing my lower back/hip area. My perfect fix for this is wearing high-waist shorts over my swimsuits. This way, the part of my torso that shows is my favorite part, and the back and sides of my waist remain covered and chic.
If you don't like showing your legs or thighs, invest in a great sarong wrap. If you love your legs but don't feel comfortable showing your stomach, look for a glam kaftan that hits around your mid thigh. Sundresses and terry cloth robes both make faboosh swimming cover-ups as well! It's all about finding a cover-up that makes you feel 100% comfortable.
Another route you can go is one of comedy. At my college, those big funny white shirts with a picture of a cartoon bikini-clad body were super popular. Not only will you be covered up and comfortable, but you'll also look like the most fun girl at the party! A little sense of humor can go a long way, and when it comes to a large group of scantily-clad people…well, humor never fails.
4. Glam up with accessories.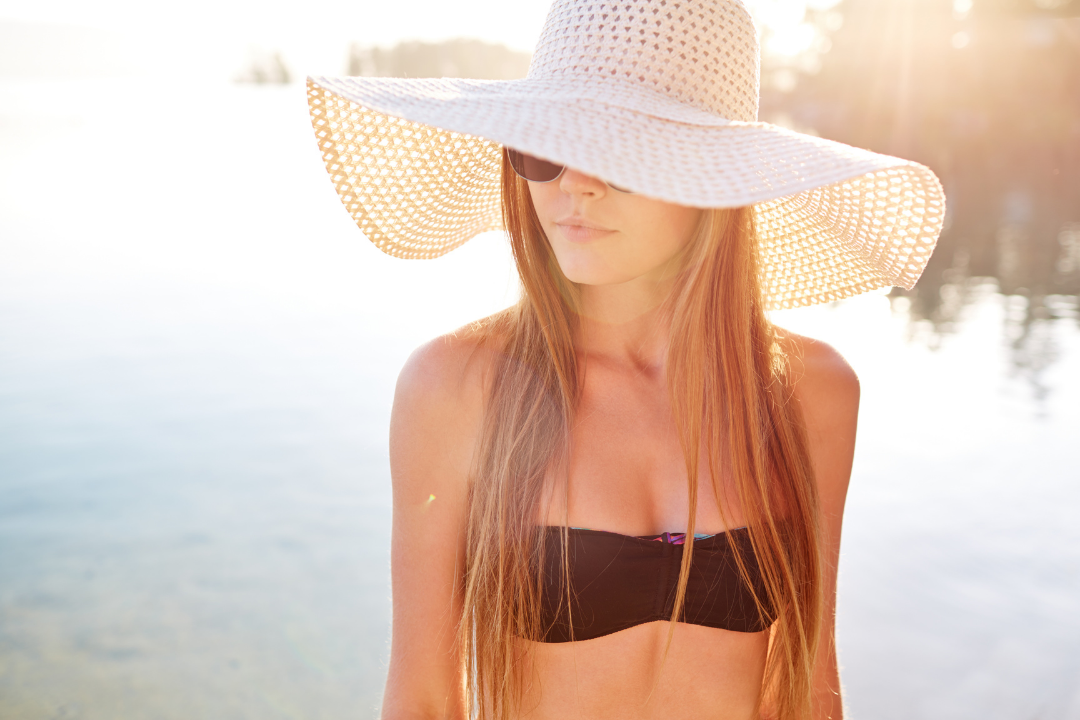 A floppy sun hat, a thick pair of cat-eye sunglasses or wayfarers, crystal stud earrings, or even a chic pair of wedges will make you feel like a movie star lounging by the pool. I know that some people argue that wearing accessories or make-up to a pool is impractical and will make you seem high-maintenance, but I disagree. We're stylish ladies, and we can accessorize whenever we want!
Of course, moderation is key for looking great instead of like a diva (and, most importantly, for practicality's sake). Be sure to keep it somewhat toned down, especially if you're going to a place where you're going to be active, like the lake or the beach. Wedges and a sun hat at a pool party and BBQ? Good. A belly chain, red lipstick, and chandelier earrings on a float trip? Bad. You get the idea.
Also read: 15 Best Womens Summer Hats & Hair Accessories 2022
5. See the beauty in others.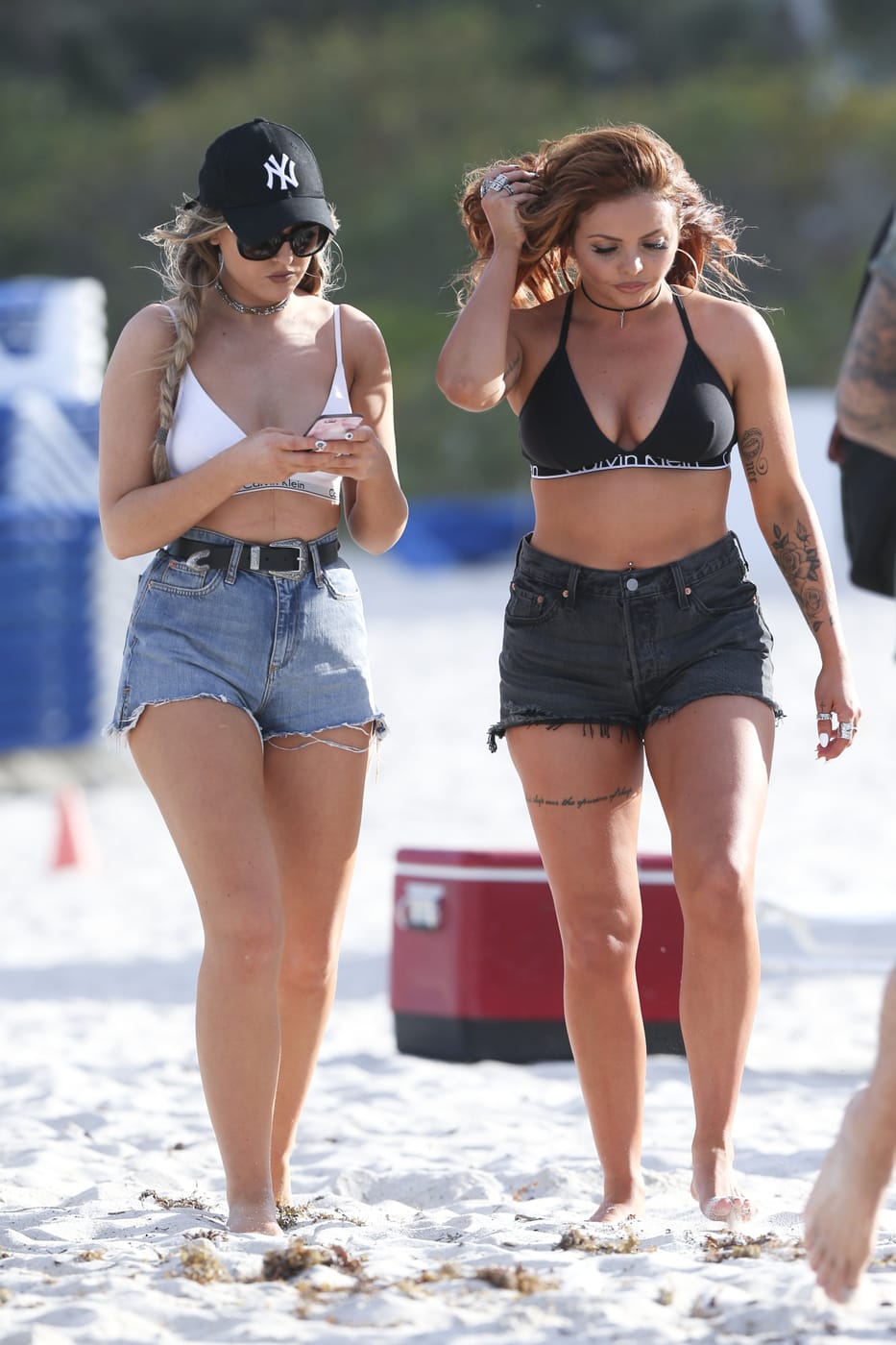 As mentioned before, being aware of how you look and comparing yourself to others is something that we, as humans, just do naturally. That said, you can make this a positive thing – discipline yourself to not only see what's awesome about yourself, but only look for the good in those around you as well.
I'm no where near perfect on this. Sometimes — especially at water parks or somewhere else semi-public — it's really easy to condescendingly chuckle to yourself about someone else and their ill-fitting swimsuit or loud body art choices. I know, this makes me seem like an awful person like Regina George or something. I think it comes from my own insecurity — or immaturity. Either way, it's something that I struggle with and know I need to work on.
Every time you sense your brain going to a negative place about someone else, consciously pick out something beautiful about that person. This won't always be easy. Treat this mental exercise with the same sort of focused discipline like you do with doing crunches, taking vitamins, or not spending six hours browsing on Pinterest.
Exercises like these will re-train your consciousness to be a more positive, uplifting, and happy place — and by treating others nicely, you'll learn to start doing the same for yourself.
6. Fake it 'til you make it.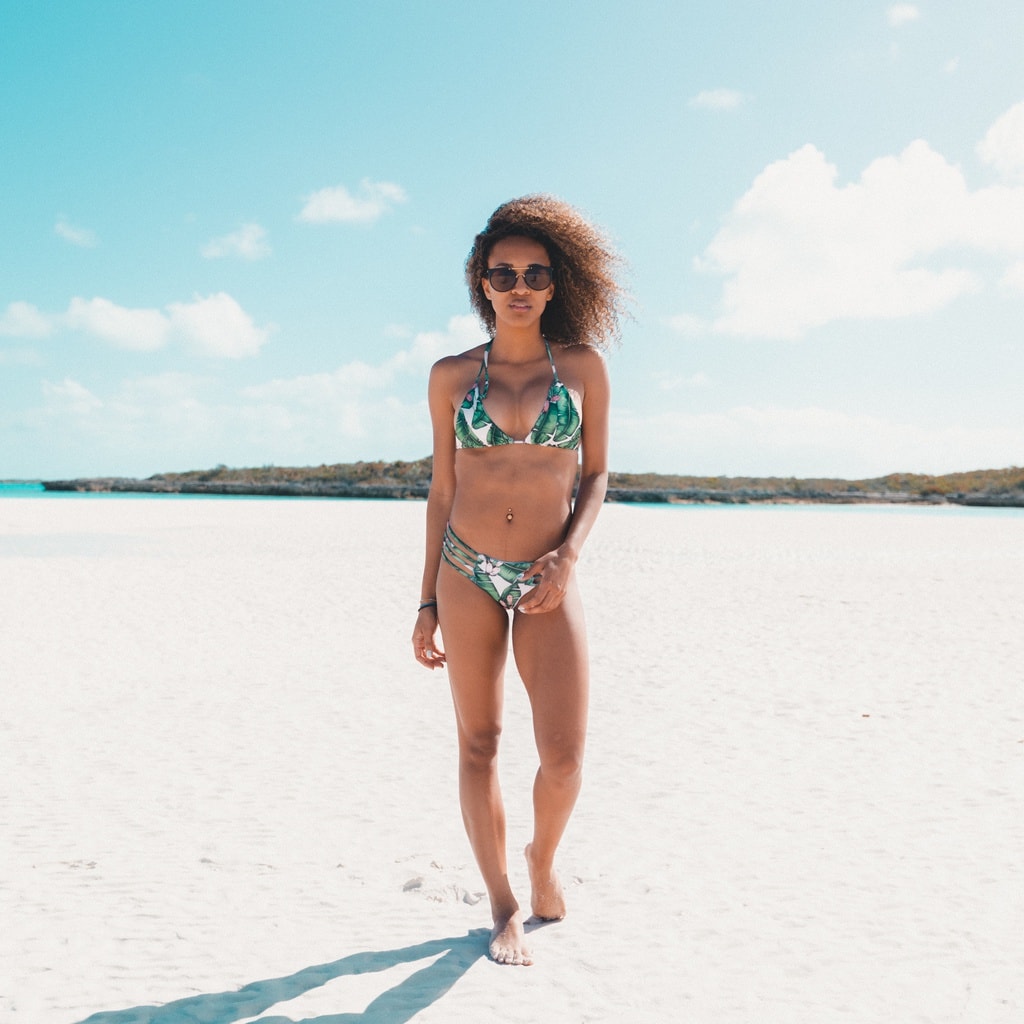 Even if you're having an off day, hold your head up high and smile — seeing is believing, and the more self-assured you act, the better you will feel.
If you have a big pool party of trip the the beach planned, schedule a yoga class or a brisk walk the day before. Sure, exercise has tons of benefits, but the purpose of exercising right before an event you'll be wearing a bathing suit at is all about the confidence boost it gives you about your own body.
Another way to achieve this easy confidence boost is by eating healthy foods, treating yourself to an at-home spa day, or buying yourself an inexpensive accessory from Forever 21 or Target.
If you ever catch yourself comparing yourself to any of your gazelle-like friends, re-channel that energy into being thankful about your own body and situation in life. We're young, healthy, and getting an education. We live in a country where women have extraordinary freedom compared to many other places in the world. We all have a ton going for us! There's no reason to let your mind go to a negative place.
It's not always easy, but loving yourself is truly a contagious thing. That natural glow you'll get from feeling good about yourself will attract tons of great friends and gorgeous guys (or girls!) into your life. And what more could a girl ask for?
What are your secret confidence boosters?
Which swimsuit style makes you look and feel best? What mind games do you play with yourself when you have an off-confidence day? What sort of swimsuit cover-ups do you love? What is your favorite part of your body? What part of your body are you well, learning how to love? As women, we can ALL relate to these sort of issues. Leave a comment and let's continue this discussion!
Related posts: