I don't really talk about face powders that often in my CF posts, but they're one of the most important steps in any beauty routine, if they fit your skin type. I use powders more in the summer when my skin tends to be oily and there's more of a chance of my makeup sweating off my face (gross but it happens).
With warmer temperatures arriving, I wanted to share my three favorite face powders with you guys. Read on to learn what they are!
Make Up For Ever Pro Finish Multi-Use Powder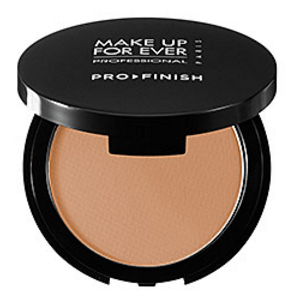 Make Up For Ever Pro Finish Multi-Use Powder – $36
This was an impulse purchase that paid off: I was on the Sephora website looking for a new pressed powder to set my foundation with and I came across this one. I love Make Up For Ever, and the reviews were great, so I went ahead and bought it even though it was a little pricy. Well, I'm loving it so far!
The finish is great and doesn't make your skin look cakey, and it's very long-wearing. Apparently you can use this with a wet beauty sponge as light to medium coverage foundation, but I'm not sure how my sensitive, dry-ish skin would handle that. So far, I just use it as a setting powder when I want my skin to look extra flawless and it works great for that purpose.
NYX Studio Finishing Powder Translucent Finish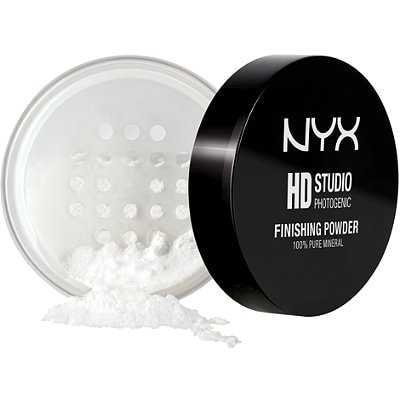 NYX Studio Finishing Powder Translucent Finish – $9.99
This loose translucent powder by NYX is my go-to everyday setting powder. It's super fine and really soft (sounds weird but trust me) so it sets your makeup nicely without any shine. It doesn't look white on your face either, except if you use too much, so definitely use a light touch with this and build it up.
One of my favorite uses for this is to set my undereye concealer. It brightens up the eye area and keeps the concealer from creasing all day. Give this a try if you need a versatile, good quality powder for not a ton of money.
L'Oréal Paris Infallible Pro-Matte Powder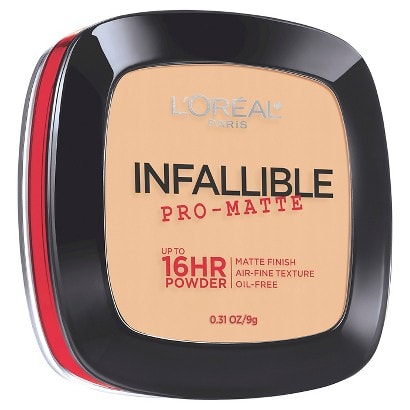 L'Oreal Paris Infallible Pro-Matte Powder – $10.99
In the summer, you all know how obsessed I am with L'Oreal's Infallible Pro Matte liquid foundation. It is absolutely amazing, and I should probably own stock in it at this point. However, I was skeptical about their pressed powder because this kind of long-wearing mattifying powder tends to dry out my skin.
However, this powder is much lighter than it seems, and extremely effective on days where you need something to absorb oil. I only use this on occasions that require long-wearing makeup because it really sucks up oil! Try this out for a summer wedding, for example, or a day walking outside at a music festival.
What do you think?
Which powders are your favorites? Do you use any of the ones above? Let me know in the comments!