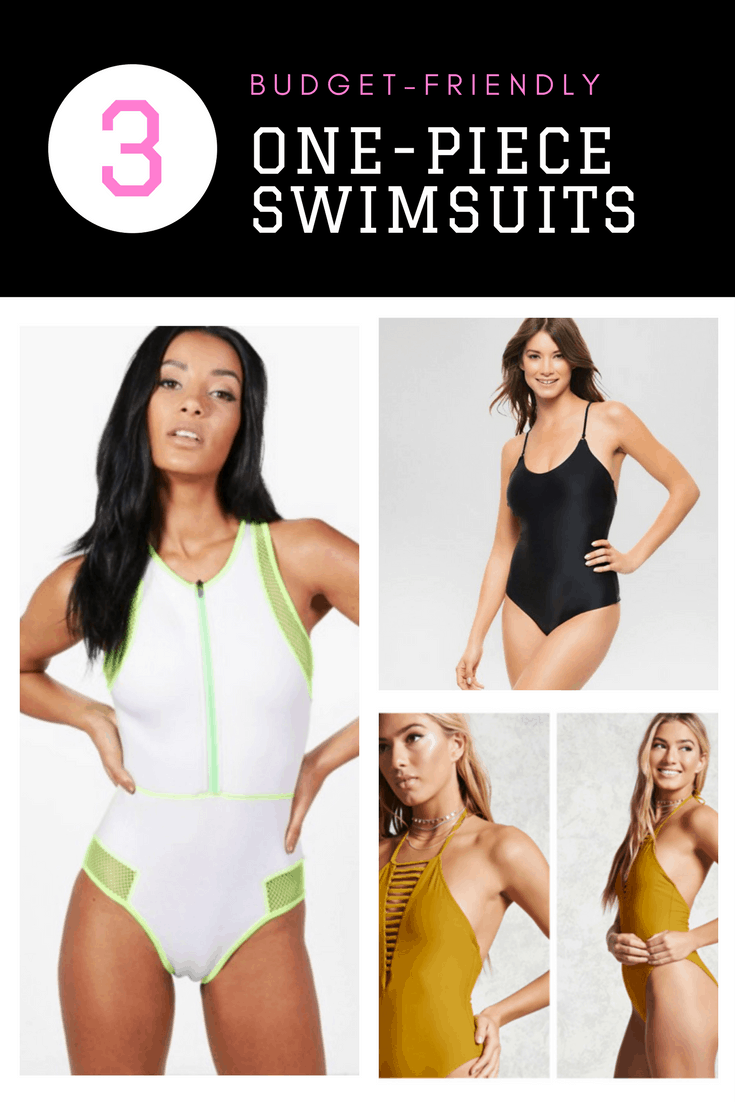 In years past, runways, magazines, and bloggers have spent countless hours talking about bikinis. Summer after summer, the bikini has been the swimwear choice for young, stylish women. And… I'm sick of it.
This summer, I'm excited that one-piece swimsuits are super trendy. It's such a refreshing change and one that I'm excited to embrace this summer!
Here are some of our wallet-friendly picks for stylish one-piece swimsuits.
Related reading: Our Ranking of the 30 Best Bathing Suits on the Market Today (Affordable)
Target, $39.99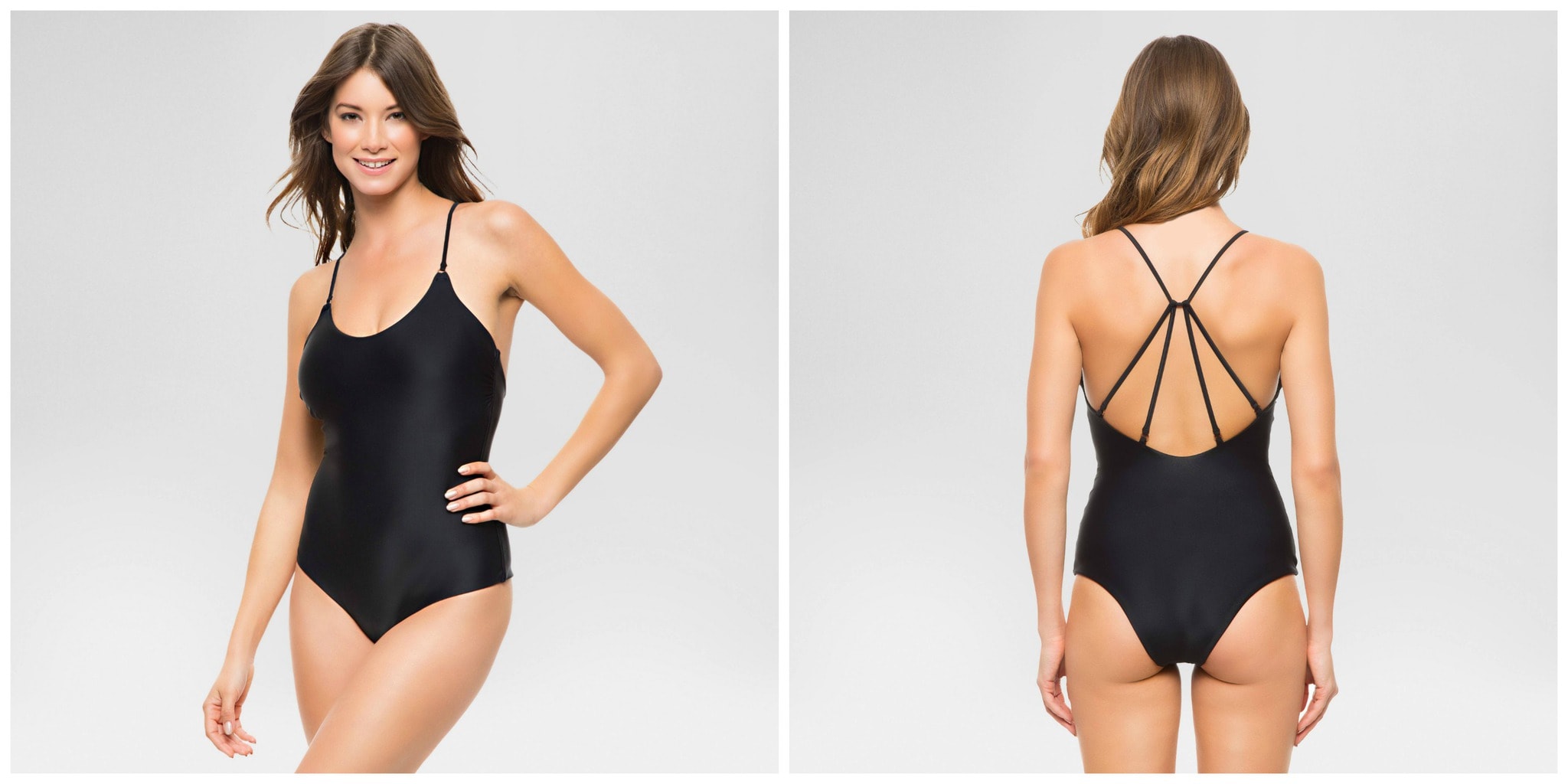 Product: Swimsuit – Target
Black is a perfect go-to swimwear color – it's universally flattering, slimming (if that's what you're looking for), and it will go with any cover-up.
This suit from Target features strappy details for a modern update and won't break the bank – which is great because just like the little black dress, the little black swimsuit is versatile for all your summer needs.
Cupshe, $24.99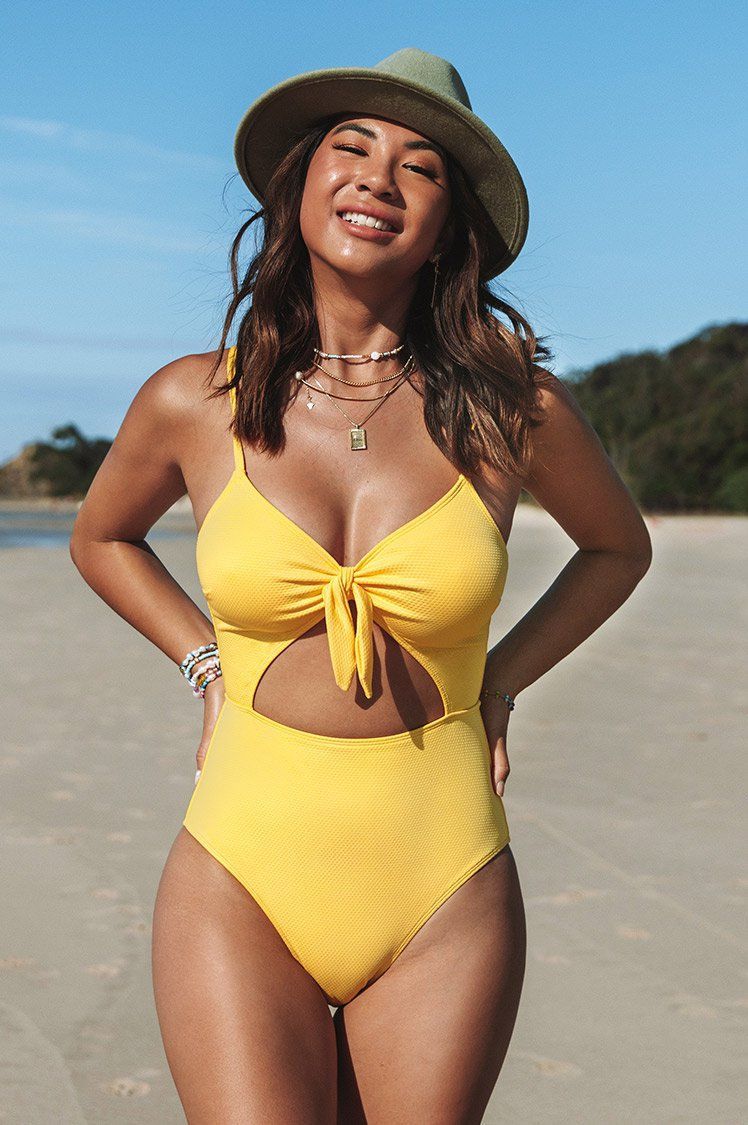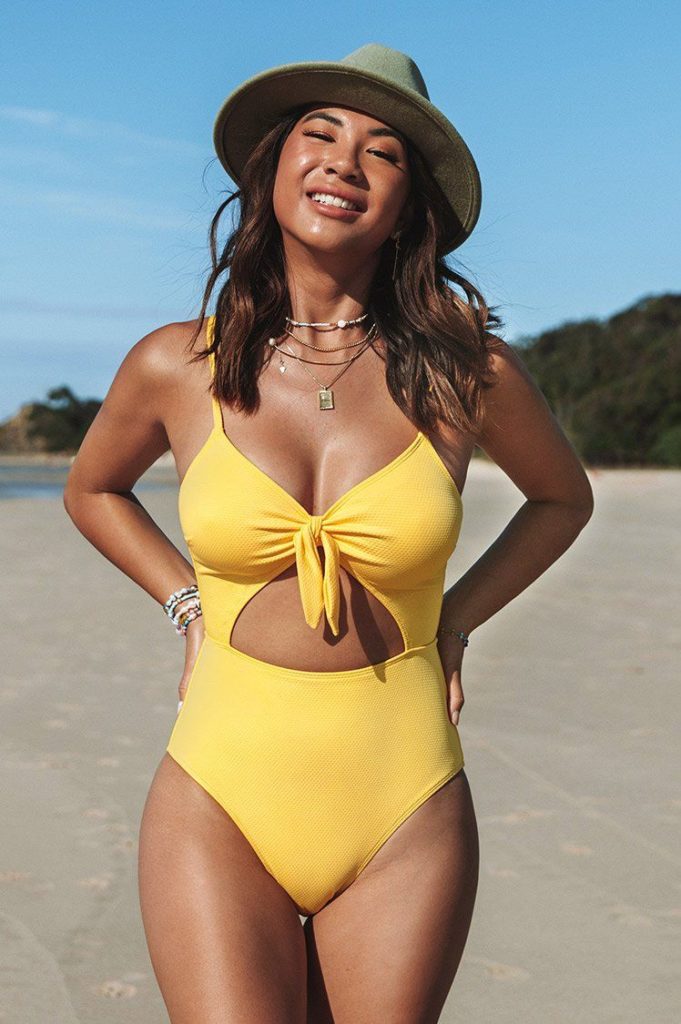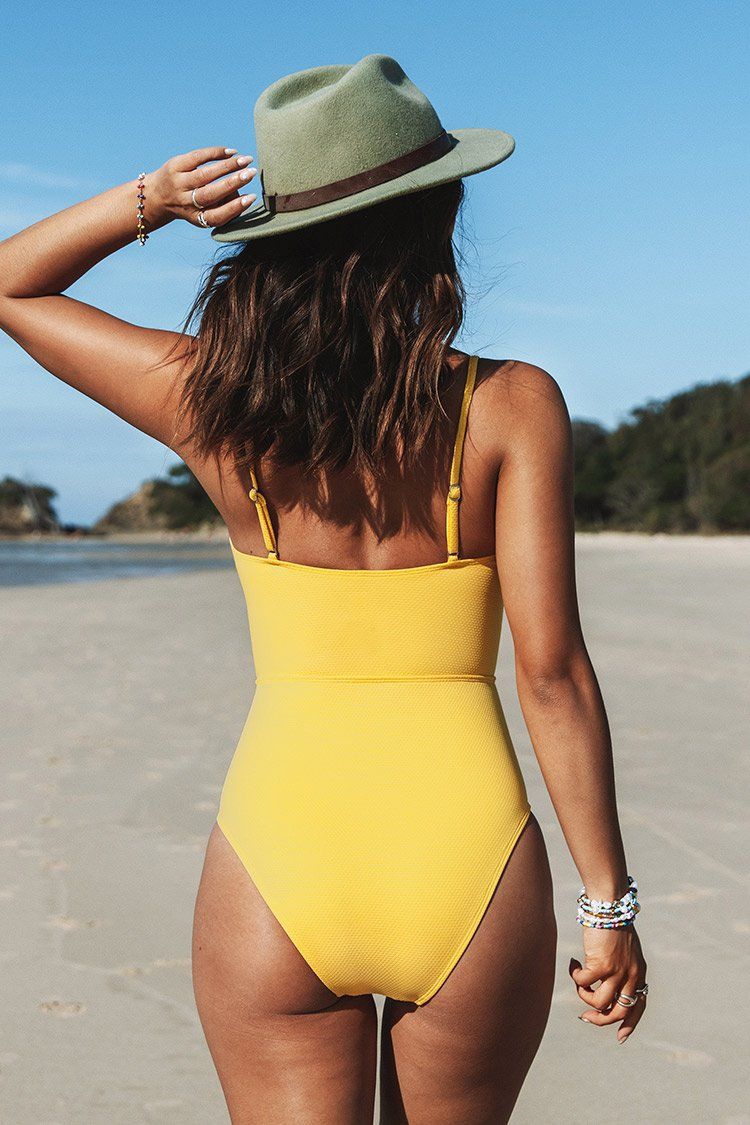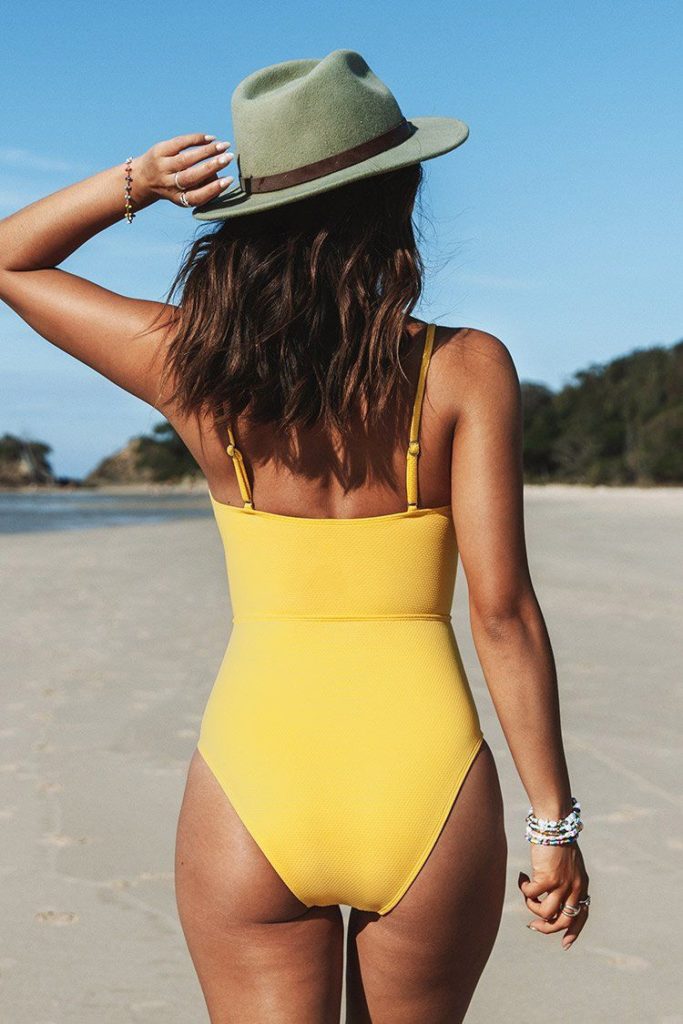 Product: Swimsuit – Cupshe
If you're looking for a suit that offers more coverage for your chest area, a halter neck one-piece is for you.
This cool one from Cupshe comes in a cool-girl muted mustard shade but is also offered in a softer blush color for a more feminine vibe. Its trendy ladder cutouts show just enough skin.
Best of all, this suit is less than $30. Sure you might end up with awkward tan lines (if you don't reapply SPF, that is), but we say it's worth it.
Boohoo, $35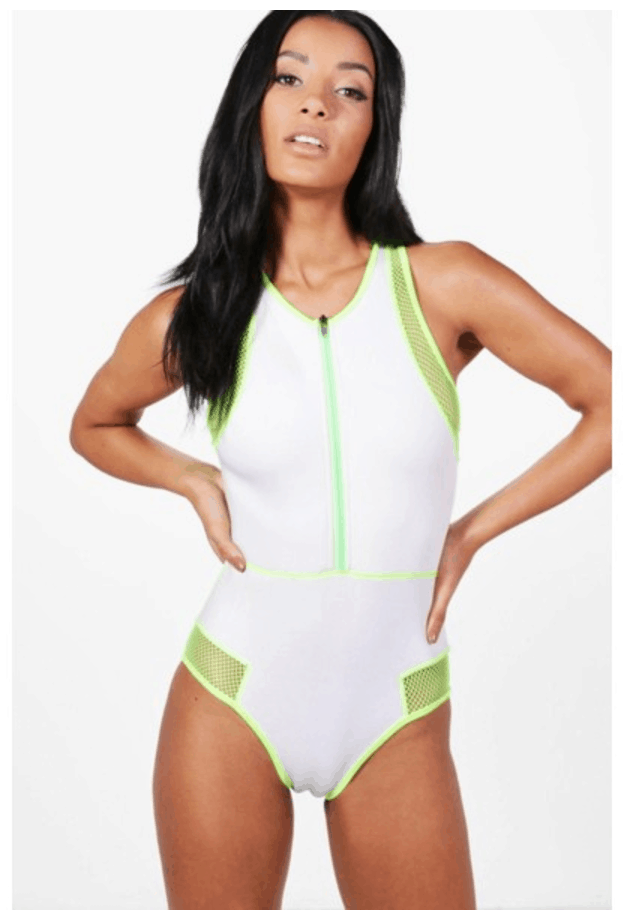 Product: Swimsuit – Boohoo
If you're the type of person who likes to play beach volleyball or swim and wants to avoid any wardrobe malfunctions, Boohoo has you covered. For only $35, you can get this white swimsuit that features a zipper, fun neon mesh detailing, and a high neckline.
It's the perfect way to add some color to your look without going overboard.
What do you think?
Are you a fan of one-piece suits? Which suit was your favorite? Let me know down in the comments!
Related posts: