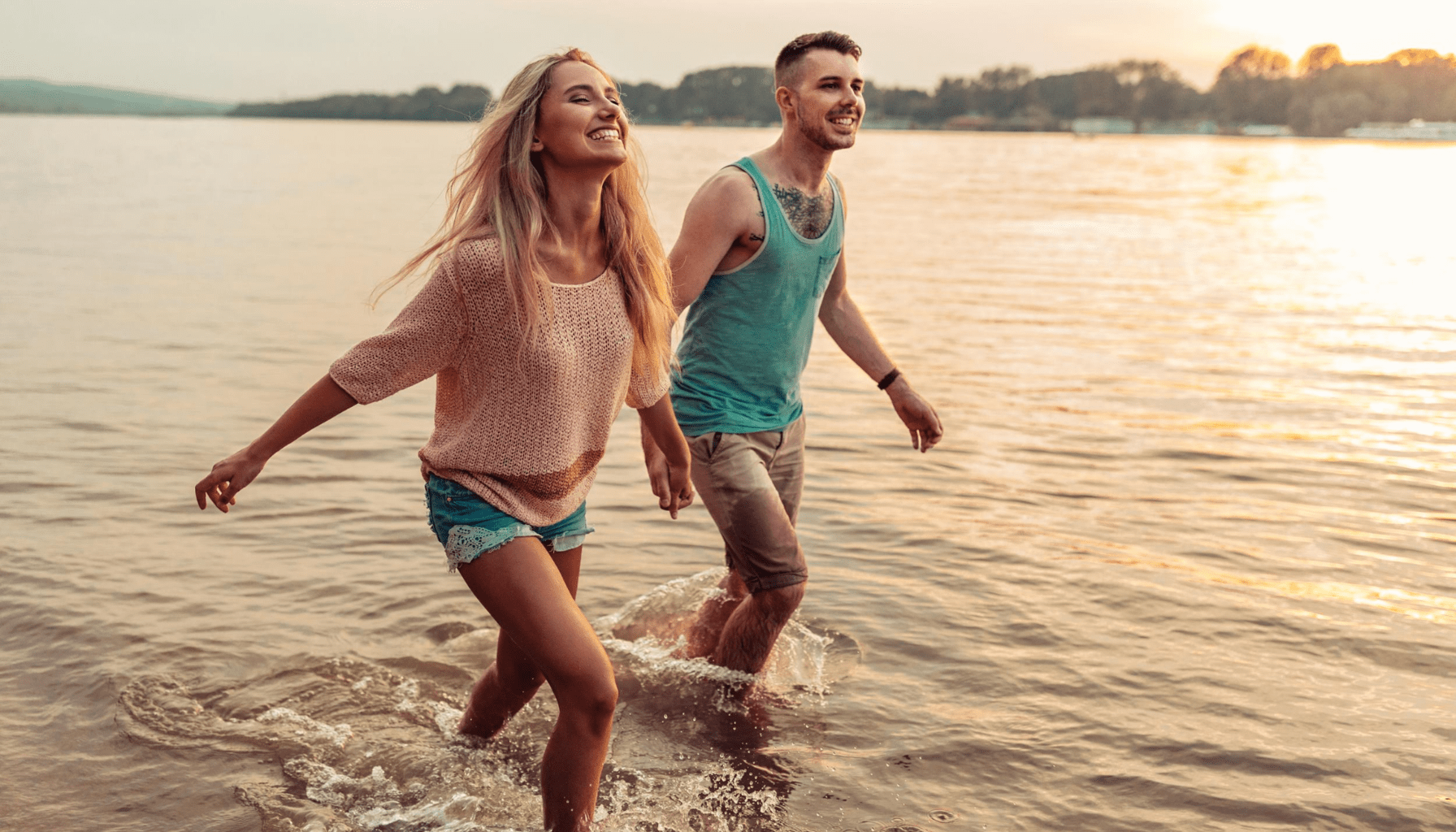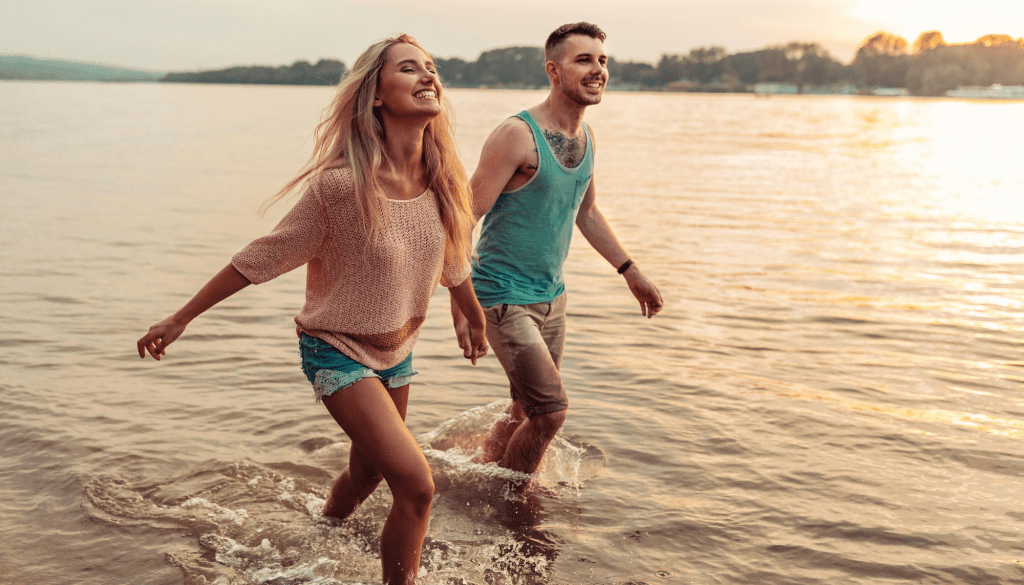 Summer love is pretty much a rite of passage for women our age. Think about it: we're home for only a few months and have tons of free time on our hands. There are usually other college students home for the summer, or new to your hometown for internships. And something about that warm weather makes me feel frisky and adventurous!
Having a "summer fling" might be a cliche, but it's a cliche because, well, it's such a common and fun thing to participate in!
I thought it'd be fun to make a list of cool dates for you and your special someone to participate in over your summer vacation. The best part about this list? Any of these activities would be equally as fun with a group of friends as well!
So, whether you're coupled up or a breezy single gal (like I am 99% of the time!), read on for a list of 10 romantic summer date ideas:
Related reading: 6 Perfect Outfit Ideas for Your Next Date Night
1. Have a picnic at the park.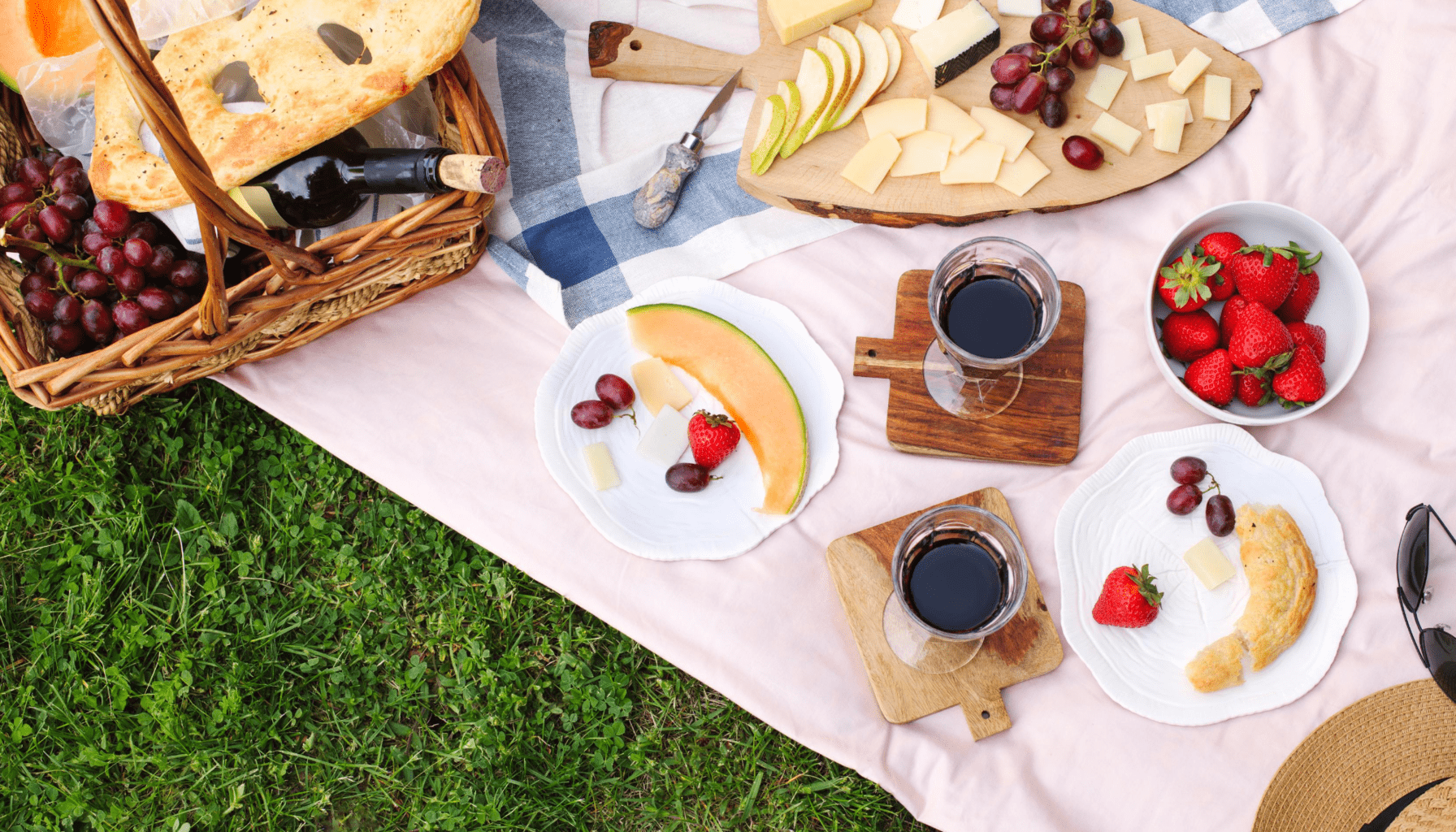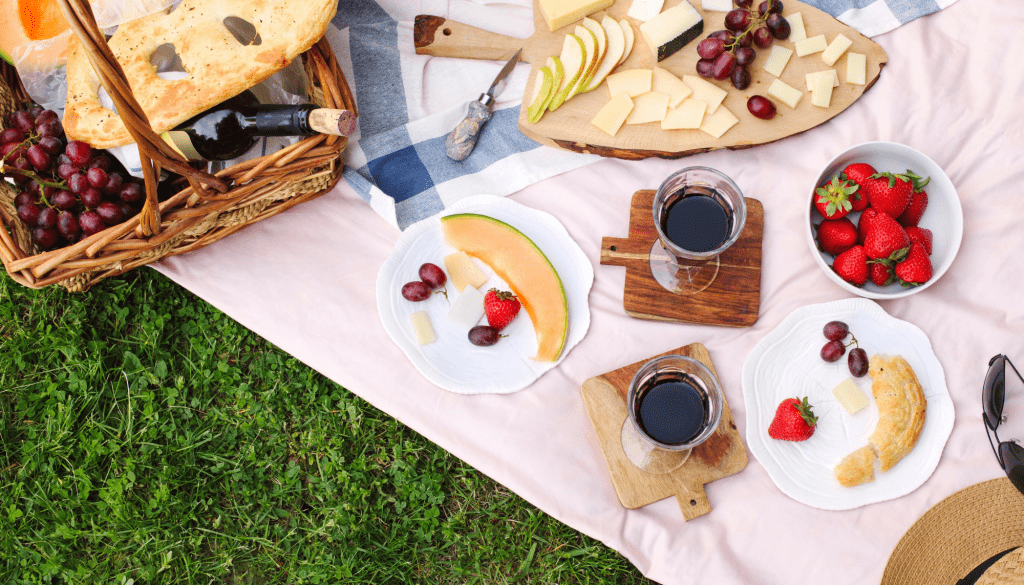 There's nothing more romantic and fun than having a good old fashioned picnic with your sweetie on a sunny day. To keep it as low-maintenance as possible, visit the deli section of your local grocery store for chicken fingers, potato salad, and other ready-made eats packaged in disposable containers – this way, the cooking and clean-up are pretty much taken care of!
Another way to keep a picnic easy and delicious is to pick up sushi or sandwiches to go from your favorite restaurant. My favorite way to enjoy a meal outside, though, is with tons of delectable finger foods – think a gourmet spread of olives, fancy cheeses, whatever berries are on sale at your local farmer's market, chocolate truffles, and warm, crusty bread. Yum!
Another awesome thing about having a low-key date at the park is there are plenty of built-in activities to do before or after you enjoy your meal. Swing on the swings. People watch. Toss a baseball or a frisbee back and forth. Or try flying a kite – they're only five or six dollars at Walmart, and are insanely easy to assemble. The sky's the limit!
2. Treat a pet to a day of fun.
Whether you own a pet, babysit a parent or a neighbor's dog, or adopt one for a day from a local animal sanctuary, summers are practically made for taking pups on long, social walks.
Having an animal friend to take care of, even for a couple of hours, will help you and your favorite guy (or gal!) feel bonded and close. A jogging trail would be a fun place to take a dog, but a dog park, outdoor shopping center concert, a pier or boardwark, or even a stroll around the neighborhood would be awesome as well. Be sure to finish the outing by giving that pet a treat and taking a few candids to show off on Instagram!
3. Check out a local beer or wine tasting.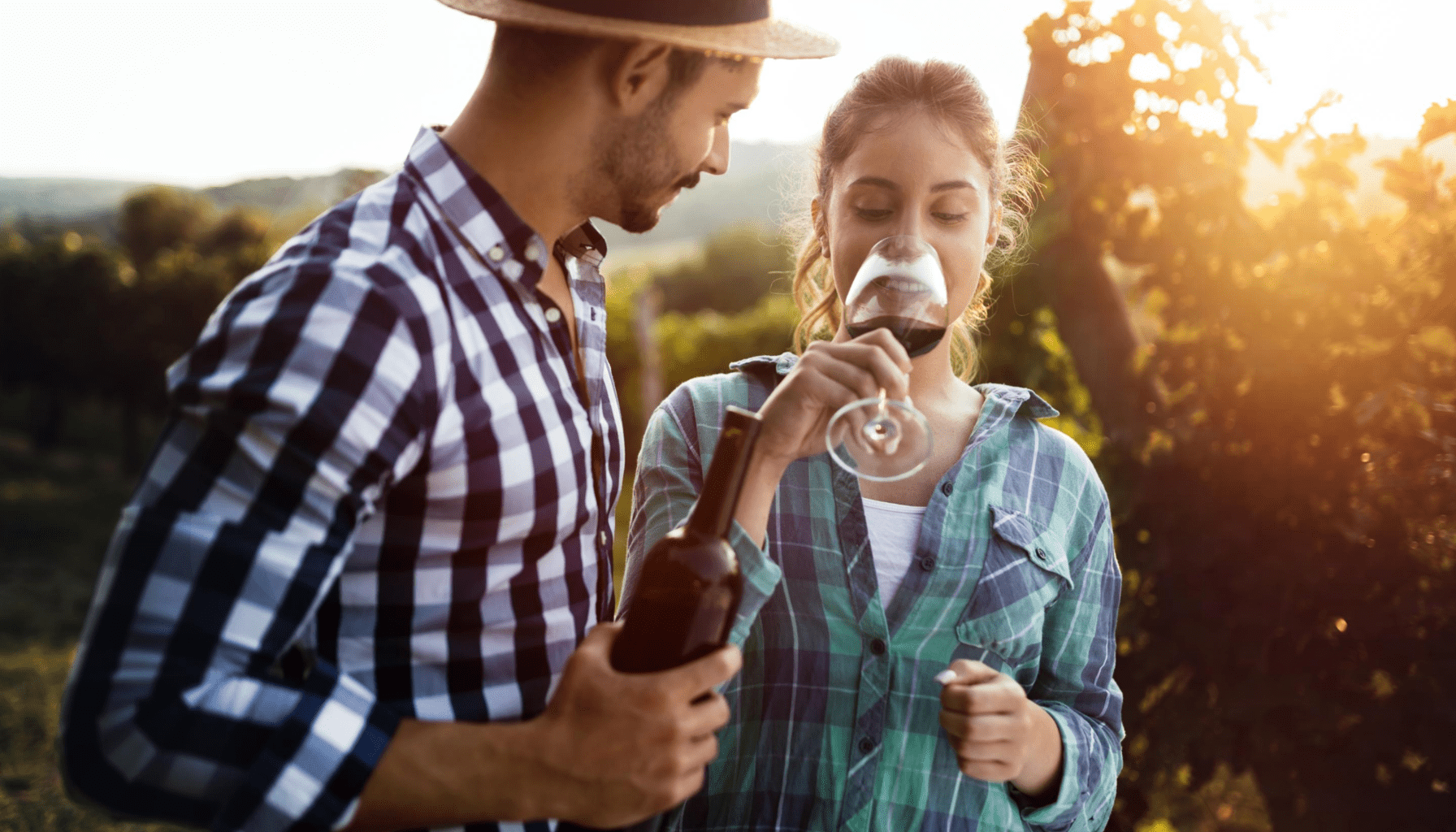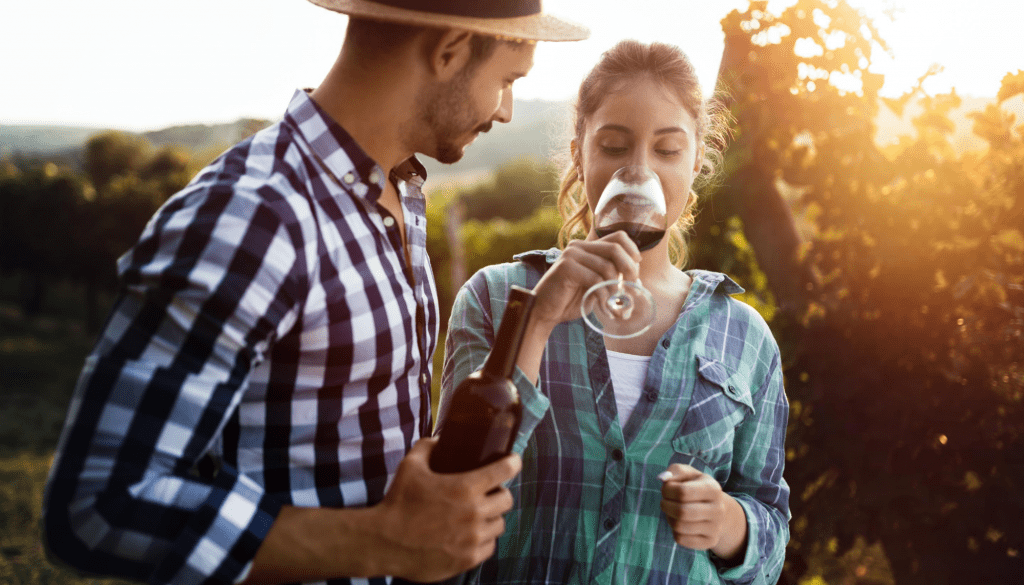 Craft brews are super "in" right now, and many mid-sized cities are capitalizing on this trend by hosting weekly or monthly beer or wine tasting events. For our 21+ CF girls, these events can be super fun, and surprisingly draw a very diverse crowd. They're a great way to socialize with other couples, or even meet some new people. Plus, I genuinely enjoy learning about the complex flavors and fermenting processes for different wines and beers – it makes me feel sophisticated and knowledgeable!
Another cool thing about these tastings is that you are supporting small artisan businesses in your area. Also, if your significant other is a beer or wine connoisseur, they'll likely be excited that you suggested this date. And will probably brag about how awesome you are to all of their friends – aww, yeah!
Under 21 or just not into drinking? Be on the lookout for cheese, jam, or other craft tasting parties in your area.
4. Attend a movie matinee.
Over the summer, several big-name movie theater chains mix up their usual programming to include big-screen showings of classic movies, like Cabaret, Gone With The Wind, A Clockwork Orange, and Citizen Kane. Check out small, historic theaters in your area, too. The one in my hometown shows documentaries and independent films all made by Oklahomans, which are pretty neat to watch.
If old classics or indie flicks aren't your thing, hit up one of the much-anticipated summer blockbusters, like Fast and Furious 6 or Hangover 3.
Of course, you could do the typical Friday or Saturday night movie, but I find catching a movie during the day to be so fun and just a little bit taboo – after all, we're adults and are supposed to be at work at 2:00 pm! There's something just a little disorienting and fun about emerging from a dark theater to a sunny day. Grab a snow cone or a burger afterwards and discuss your favorite parts of the film.
As a variation on this, you could also check out a local play, ballet, touring musical, or indoor or outdoor concert.
5. Check out the zoo, aquarium, or a museum.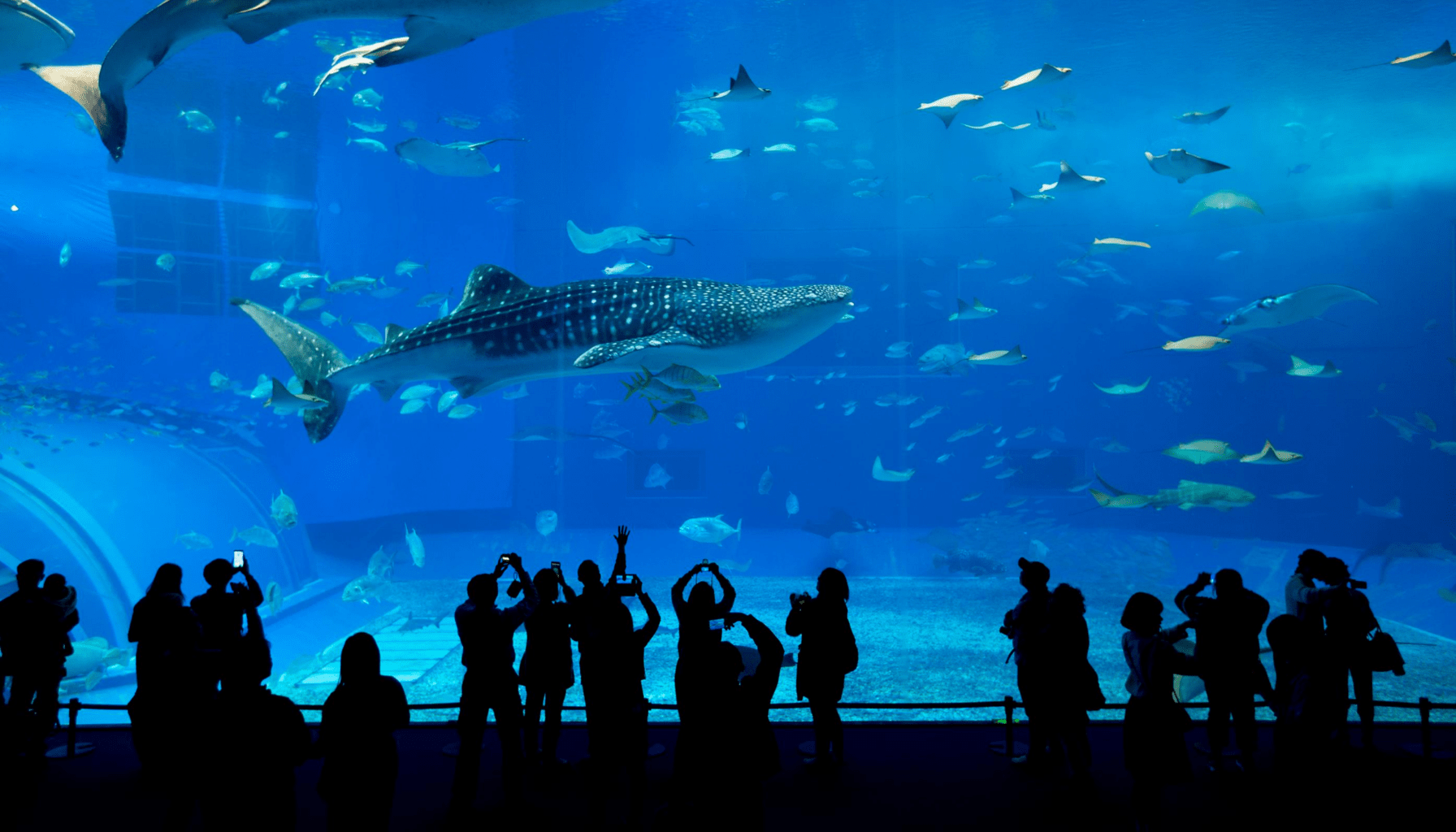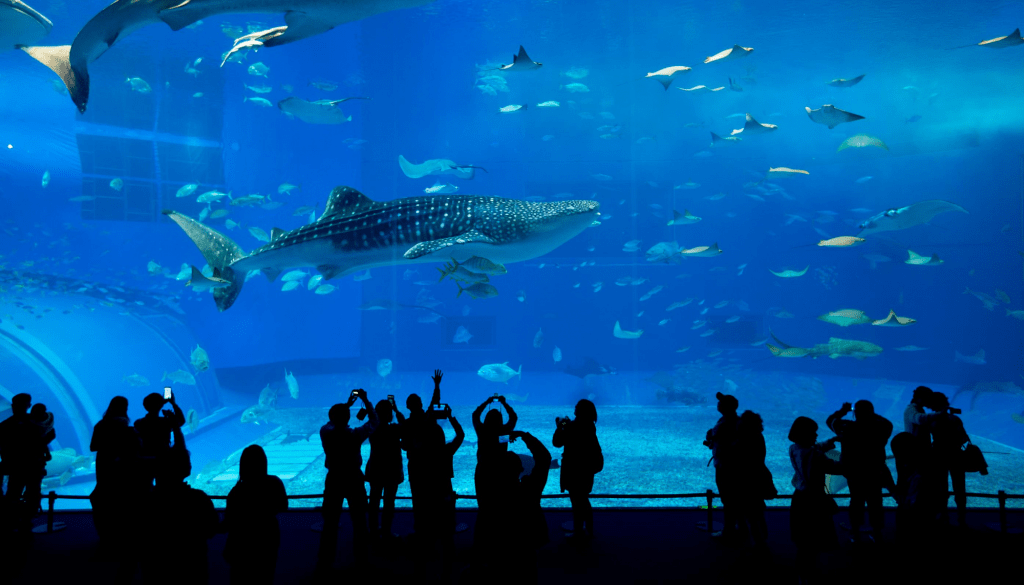 Okay, so I know this sounds a little cheesy, but it's one of my favorite date ideas for summer.
I remember being in ninth grade fantasizing about frolicking at the zoo with the JV quarterback, holding hands and naughtily sharing an ice cream cone. (Clearly I was extremely cool back then.) But, well, I'm all grown up now and I'm still a huge nerd, and I actually want to visit the museums, zoos, and aquariums of my childhood and learn something!
I was shocked to find out how much they had renovated the Tulsa Zoo since I had been there last, and how many cool things went completely over my head as a kid. Take time to watch the videos, read the signs at exhibits, and check out the animals that might have scared you when you were little. You never know what you might learn – or what new interests you might develop as a result of exploring!
6. Take a trip to a local pond.
A great pond is an endless oasis (pun intended) of fun activities to do. Go swimming. Feed ducks. Have your date row you around the pond,The Notebook style!
A grassy pond provides everything that a park would, plus so much more as the temperature will probably be a few degrees cooler thanks to the water. It's be a great place to bring a bocce ball or corn hole set, or play badminton or croquet. Look out for group games of volleyball or disc golf in recreational areas as well! Just remember to bring bug spray if you're going to a play near the water – mosquitoes always seem to be extra active there.
7. Bike, longboard, or rollerblade together.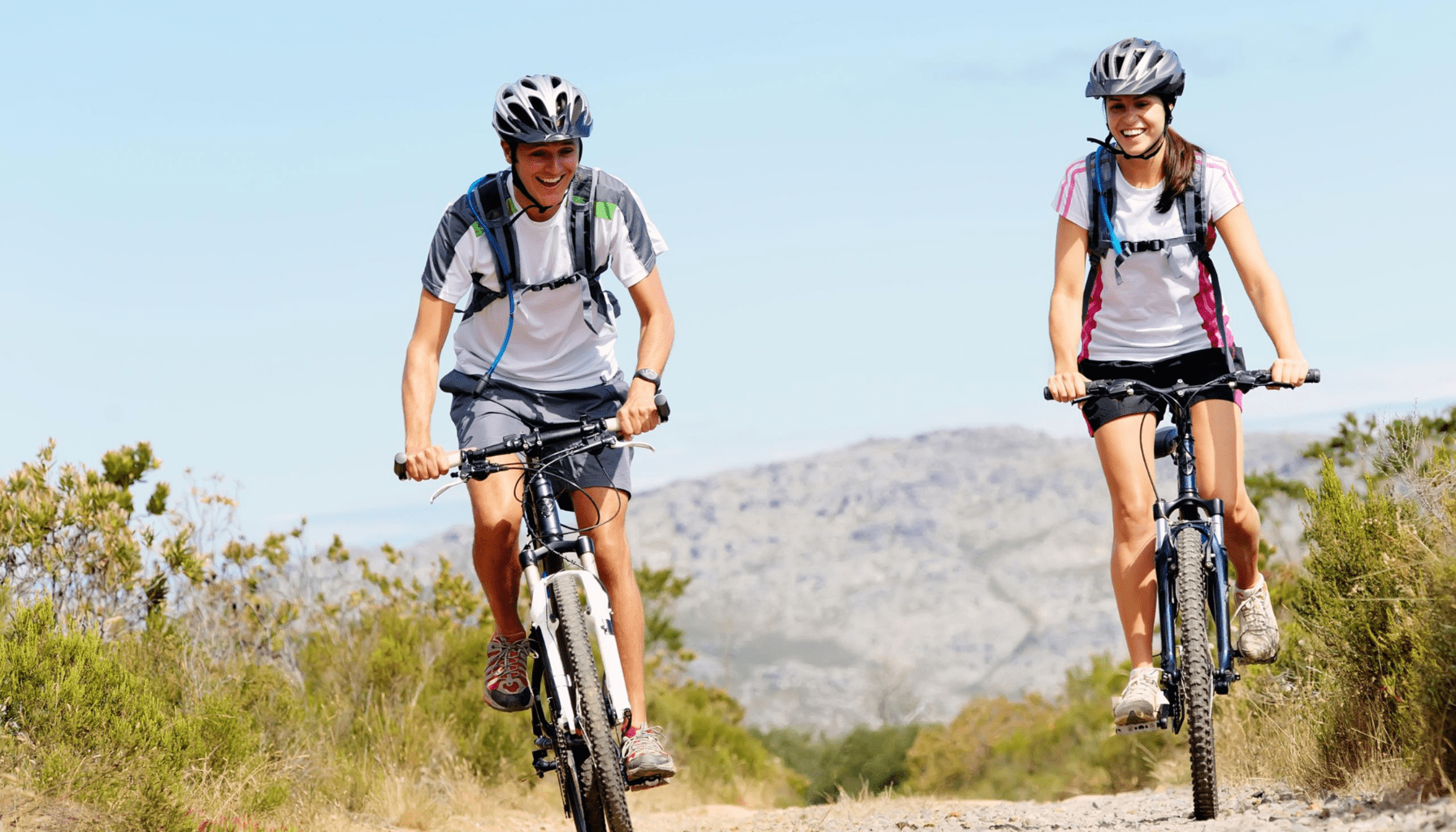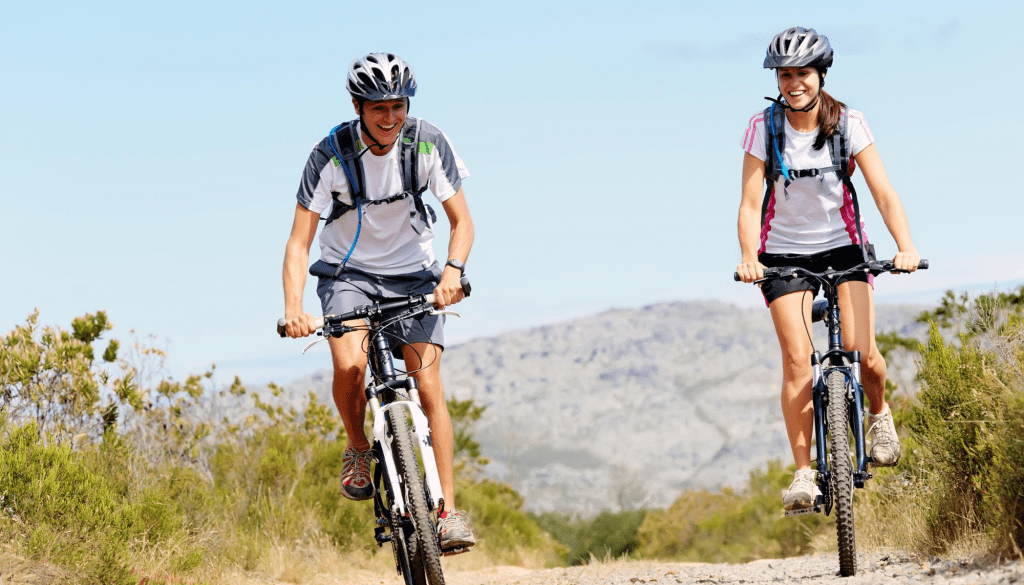 I used to roll my eyes and gag every time I saw a couple holding hands as they longboarded or rollerbladed together on my neighborhood jogging trail. Not only did it seem mushy and pathetic, but also, hello, it looked impractical. Now, I realize that I hated seeing it because I was secretly a little jealous. I mean, it takes guts to be that sweet and in love! Now when I see couples publicly displaying gooey affection, I smile and give them the nod – hey, at least they're having fun!
In all seriousness though, a little physical activity with your significant other will give you both a hobby to grow to love together. If you don't have a bike, can't talk your boo into rollerblading, or aren't coordinated enough to longboard (like yours truly), try going to yoga class, rock climbing, or joining a recreational softball team together.
8. Attend a baseball game.
You or your significant other may not be into the whole candlelight dinner and long walks on the beach thing, which is why going to a baseball game is a low-maintenance, yet super-fun summertime date idea.
Whether you go to a college, minor league, or major league game, you're sure to have a blast – even if you aren't a huge sports fan! The other awesome thing about baseball games? The hot dogs, cotton candy, and Cracker Jacks, of course! The rad excuse to wear a baseball cap isn't too shabby either.
If there aren't too many baseball games in your area, consider attending a little league or high school game, or even taking a road trip to see a sporting event.
9. Cook a meal together at home.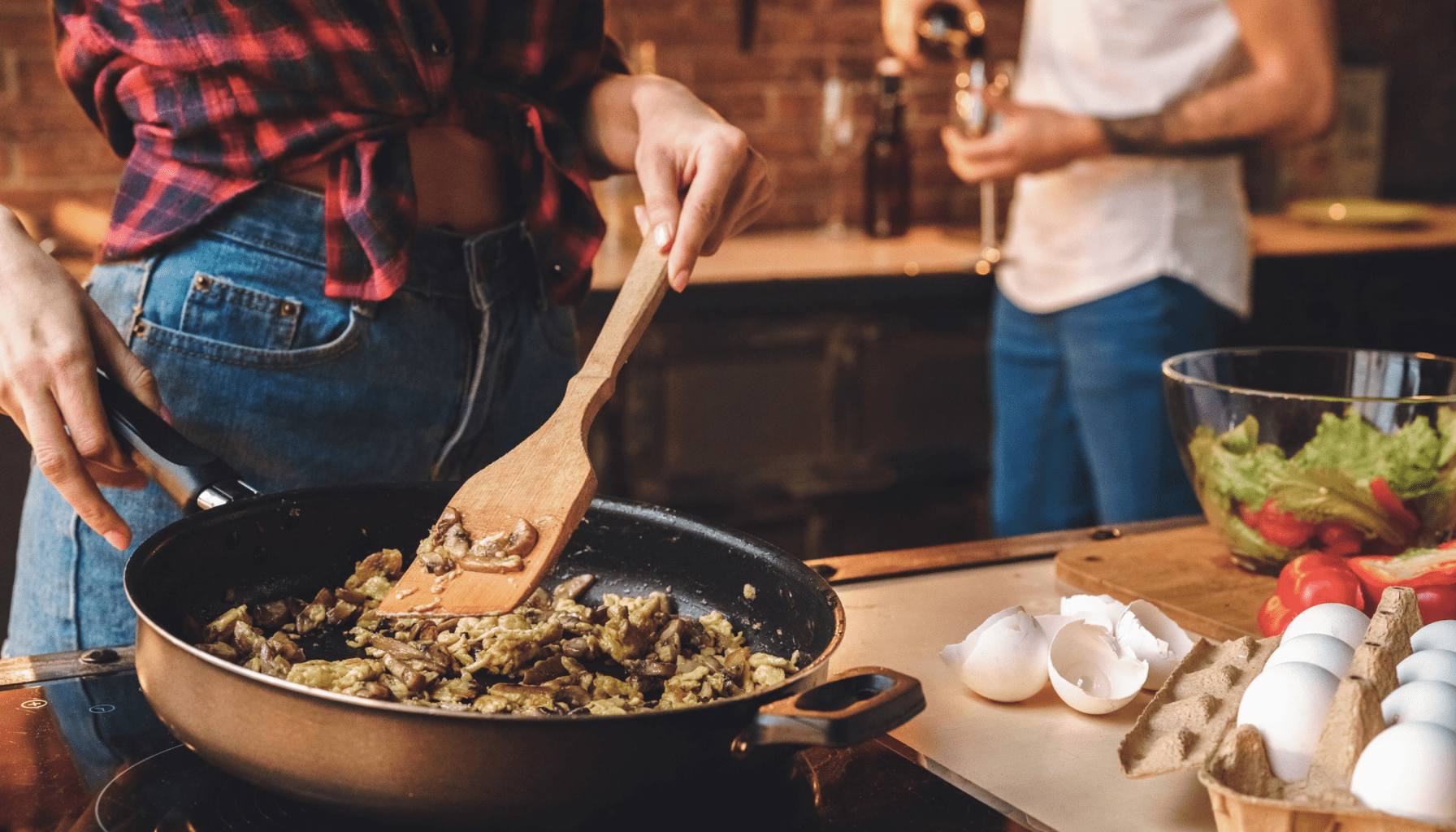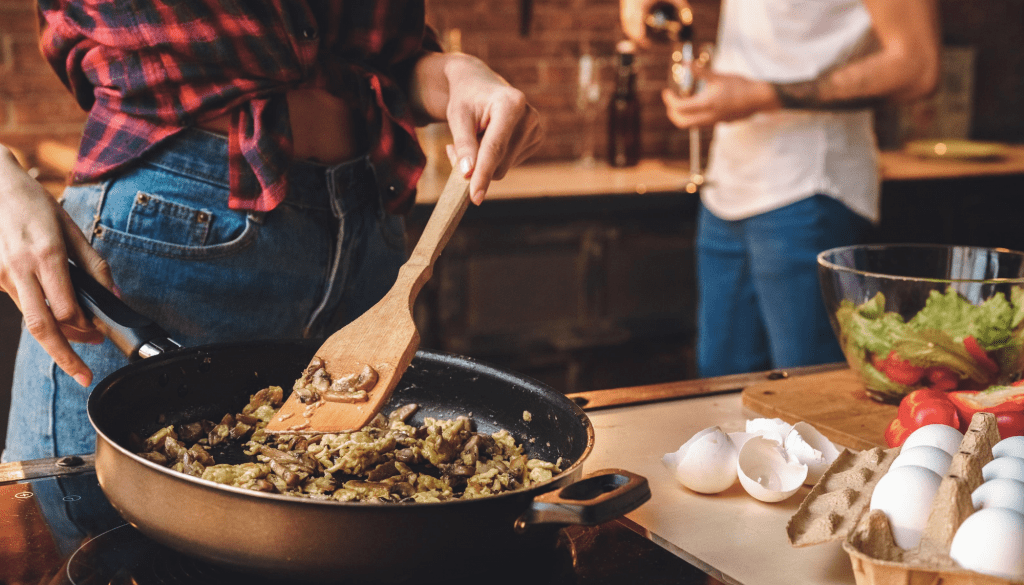 If you're in a long-term relationship, or if you sense your summer love turning into something substantial, a romantic dinner cooked at home is a great way to "fan the fire" of your feelings.
Related reading: The Best At-Home Date Ideas, Ever.
I think every girl should have one outstanding meal that she can cook with her eyes closed and still have it taste absolutely fantastic. Invite your significant other and show them how the magic is done – or surprised them with an awesome meal when they're on their way to pick you up for a dinner date!
You could vary this by picking out something ambitious to cook (Pinterest is a great place to find lust-worthy recipes) and attempting it together. I remember reading something in this month's Cosmopolitan about how cooking a meal together naturally syncs you and your date's rhythm and timing, plus accomplishing something cool together will make you two feel close. Not to mention, the food will taste awesome because you made it yourself – even if it doesn't turn out perfectly!
If your boyfriend prides himself on his cooking skills, give your best friend some cash and have her arrange a Chopped–style competition, completely with mystery baskets and bonus points for creative plating. A little competition always does wonders for spicing up relationships. If you both miserably fail at crafting something edible, laugh over it at a fast food restaurant afterwards.
Another variation on this idea is to fix a bunch of finger-food appetizers to share with a bottle of wine on your patio, complete with hours of conversation. I feel like slowly eating, drinking, and talking is a very European thing to do – not to mention very sweet and romantic!
10. Hike at a natural park.
You would probably be shocked to find out how many natural parks, waterfalls, scenic turnouts, caves, mountain trails and more are located in your very state. Grab your running shoes, pack a few sandwiches and water bottles, jump in the car, and go on an outdoorsy and fun adventure with your sweetie this summer!
Just a little note: any time you're a little off the grid like this, it's important to tell a family member or friend where you'll be and what time you think you'll be home – come on guys, safety first! It's also important to stay on marked paths and follow all the rules that park rangers have laid out for you. A run-in with a bear or a pack of bees might put a damper on your romantic day date.
Any More Summer Date Ideas?
What's the most romantic date you've ever been on? What's the most fun date you've even been on? How do you feel about "summer flings?" What other great bonding activities can you think of? Any good summer dating tips you'd like to share with your fellow CF gals? Leave a comment and join in on the conversation!