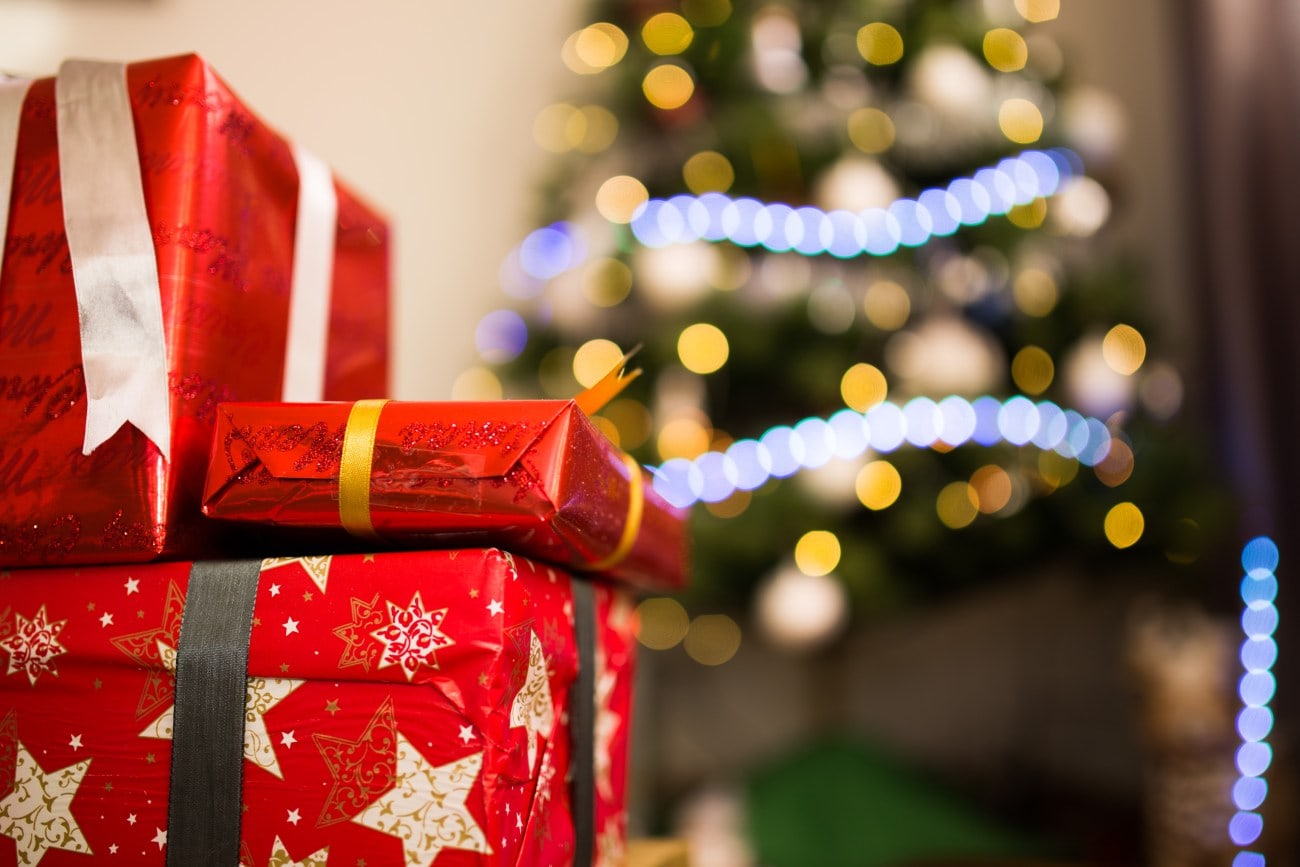 It's early December, the holidays are coming up, and we all know what that means: it's Christmas/holiday shopping time!
Whether you need something for the office Christmas Party, the dorm's Secret Santa exchange, or simply to fill up the 'ole stocking at home, these fun Holiday-themed items are sure to satisfy every one of your giftees. Yes, everyone.
We've made the list, we've checked it twice, so naughty or nice, you'd do well to keep reading for the best small gifts around town! (All of them are under $25.)
Christmas Sweaters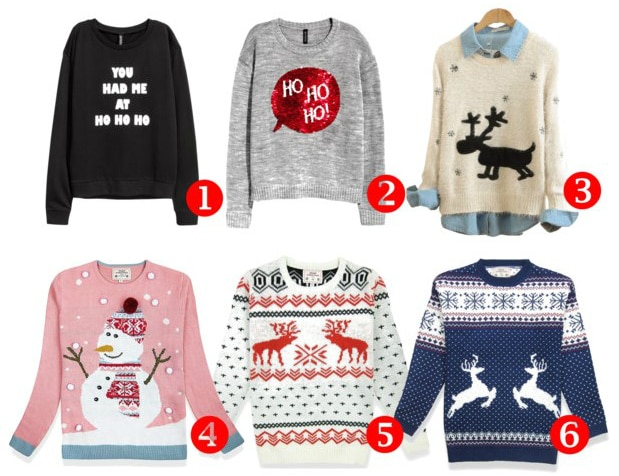 Products: 1 | 2 | 3 | 4 | 5 | 6
Ugly Christmas sweaters, be darned—the holiday sweater trend has never been more popular (or more jolly).
Your gift recipient will be the talk of the town with these merry tops, featuring Santa puns, prancing reindeer, and one happy snowman (Frosty, not Olaf). You can bet they'll be rocking these for many Christmases to come.
Christmas Beanies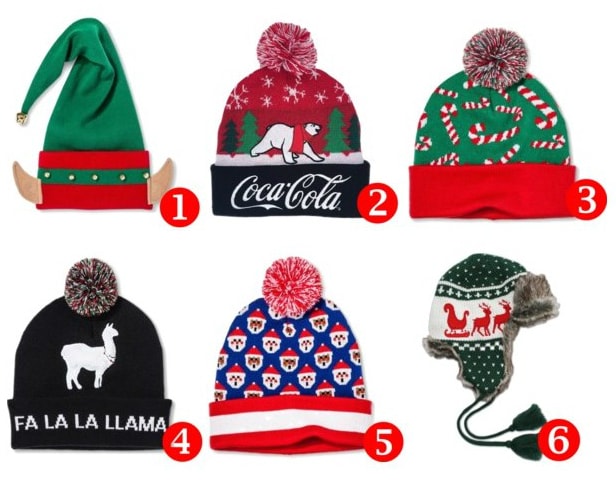 Products: 1 | 2 | 3 | 4 | 5 | 6
Beanie hats are cool. Holiday-themed beanie hats are even cooler.
Bring a little joy to your giftee's novelty headwear game with these cool-cat beanies. If they love Coca Cola, candy canes, or caroling llamas, they'll definitely appreciate all of the above! (Also rad: the racially diverse Santa hat that's #5.)
Fun Christmas Earrings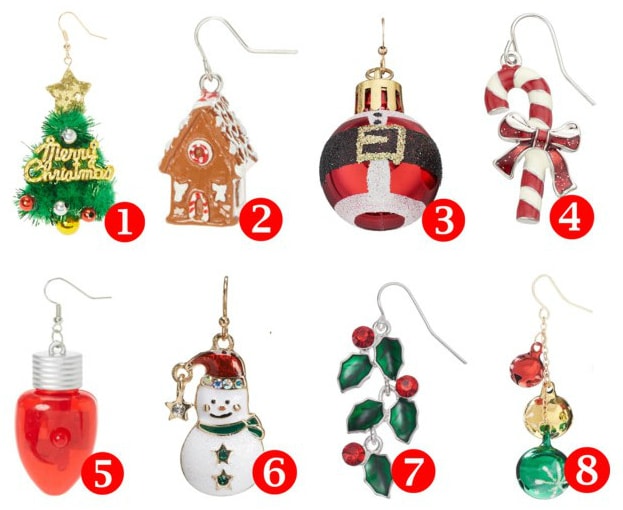 Products: 1 | 2 | 3 | 4 | 5 | 6 | 7 | 8
Hurry—these earrings are on sale for $5 or less!
If you have a friend or loved one who's seriously into the holiday season, this is the perfect fun little gift for them. Also great recipients: your SO's mom, a study buddy who's really helped you out this semester, a friendly coworker, and your very upbeat Secret Santa pick. (Or, you can snag a pair for yourself because, I repeat, they're only $5!)
Christmas Slippers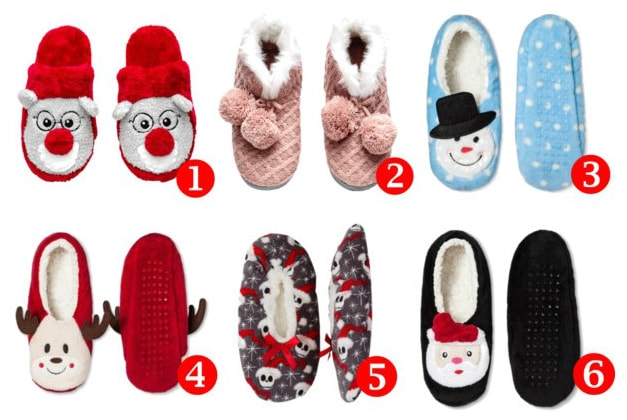 Products: 1 | 2 | 3 | 4 | 5 | 6
Dressier than a sock yet comfier than shoes, slippers are the perfect medium to achieve peak Christmas day comfort.
For your holiday shopping needs, you can go as minimalist as #2 (knit dusty pink slippers) or as festive as #1 (faux fur reindeer slippers). Or, if your gift recipient is a fan of Disney, opt for The Nightmare Before Christmas themed slippers. They're spooktacular!
Christmas Socks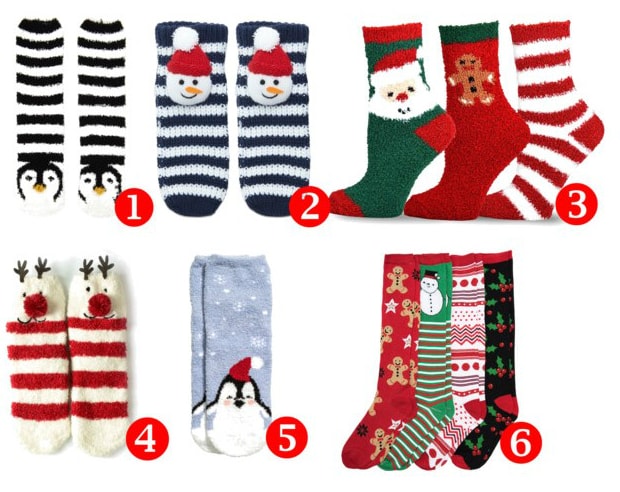 Products: 1 | 2 | 3 | 4 | 5 | 6
So you're not sure if they'd love a Santa slipper—but who doesn't appreciate socks of the fuzzy variety?
With their bright patterns and adorable animal characters (RUDOLPH), these socks are sure to warm the heart of even the most coldest, anti-Christmas Grinch around. Before you checkout, be sure to buy yourself a pair too (hey, it gets cold at night for you too).
Thoughts?
Are you excited for the holidays? Have you started Christmas shopping yet? Thinking of buying some of the above for your friends or family (or, let's be honest, yourself)? Talk to us, and submit a comment down below!