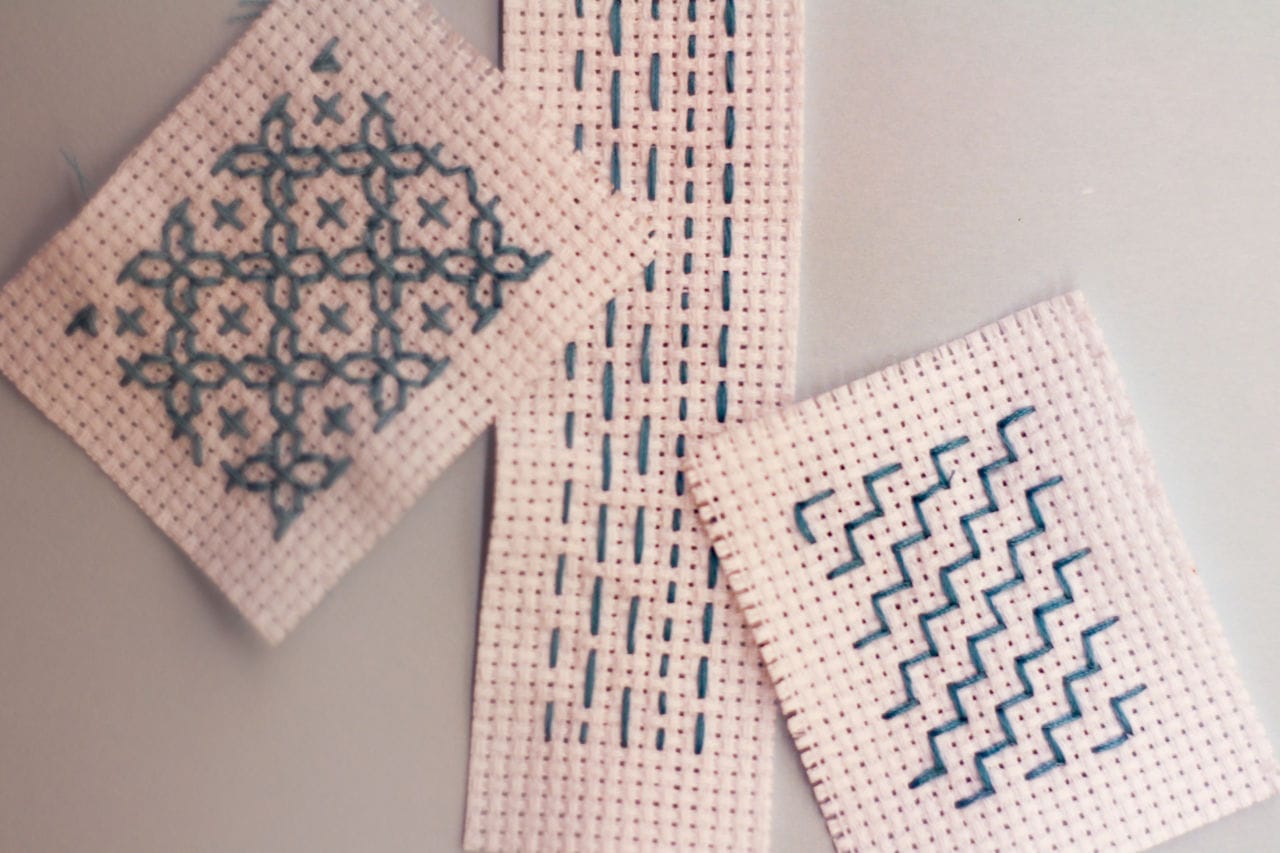 Sashiko embroidery (刺し子) is a Japanese style of embroidery. Literally meaning 'little stabs', sashiko is characterized by even lines of running stitches. What I love about this art is that infinite designs can be formed with only one stitch, although more complicated variations and perfectly sized stitches can take years to master.
Today, I'll give you a little intro to sashiko embroidery with a sashiko embroidery tutorial!
The basic designs that I will be showing below can be easily done by a beginner, with only a needle and thread. Also, I'll be showing traditional patterns below but you should feel free to branch out from these ideas and make your own designs.
Running stitch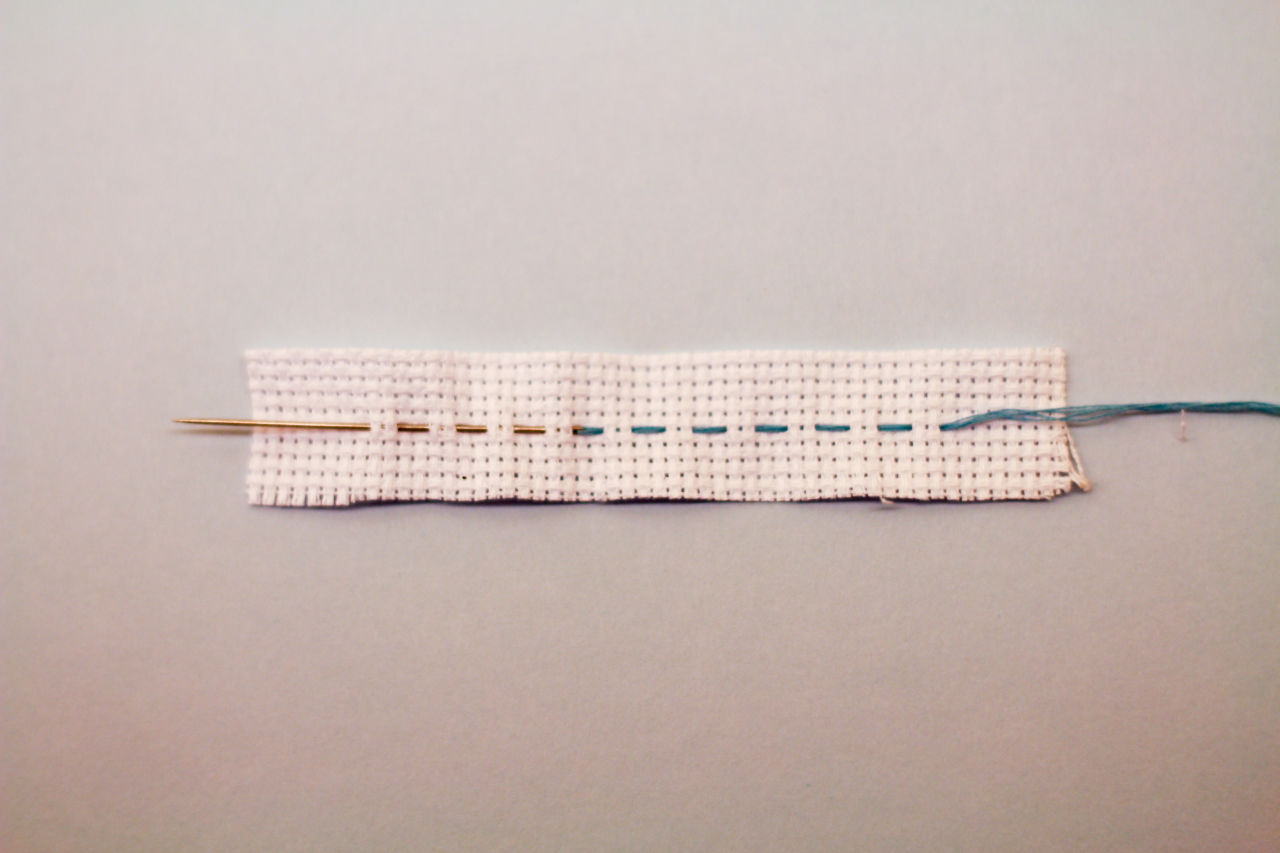 The foundation of sashiko embroidery is the running stitch, one I'm sure that many of you are familiar with if you've tried sewing.
Basically, push the needle in and out of the fabric at regular intervals so a dotted line appears. It's tricky to get it to look straight, but I've found that using a long needle and doing a few at a time helps. See how varying the length of the stitches completely changes the look? Even a few lines of running stitch looks very chic.
Sashiko Embroidery Tutorial: Zig Zag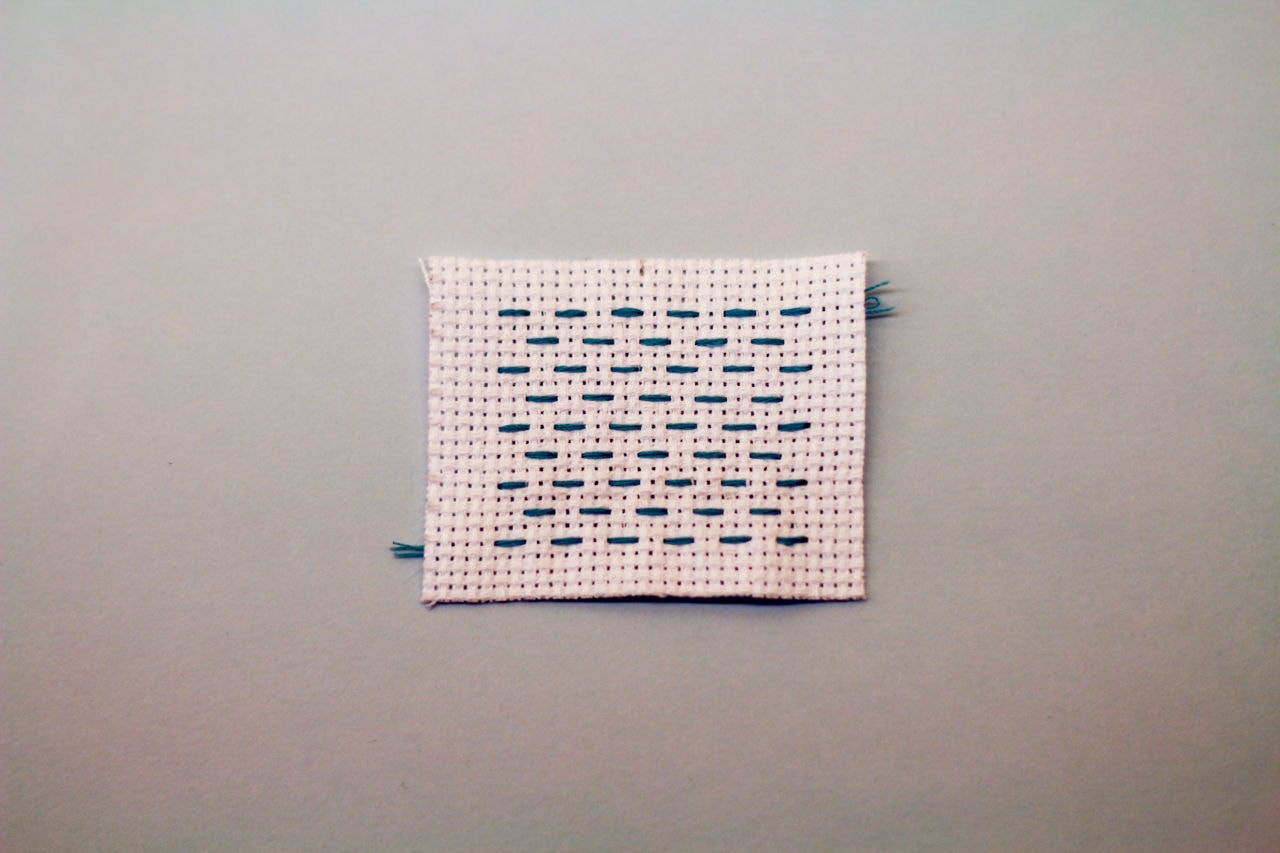 First, make horizontal stitches with the same amount of empty space between them, alternating the columns. Then fill in the vertical stitches to form the zig zag pattern. I think this looks very graphic and would be very bold if you used thread with a contrasting color to the fabric.
Little Crosses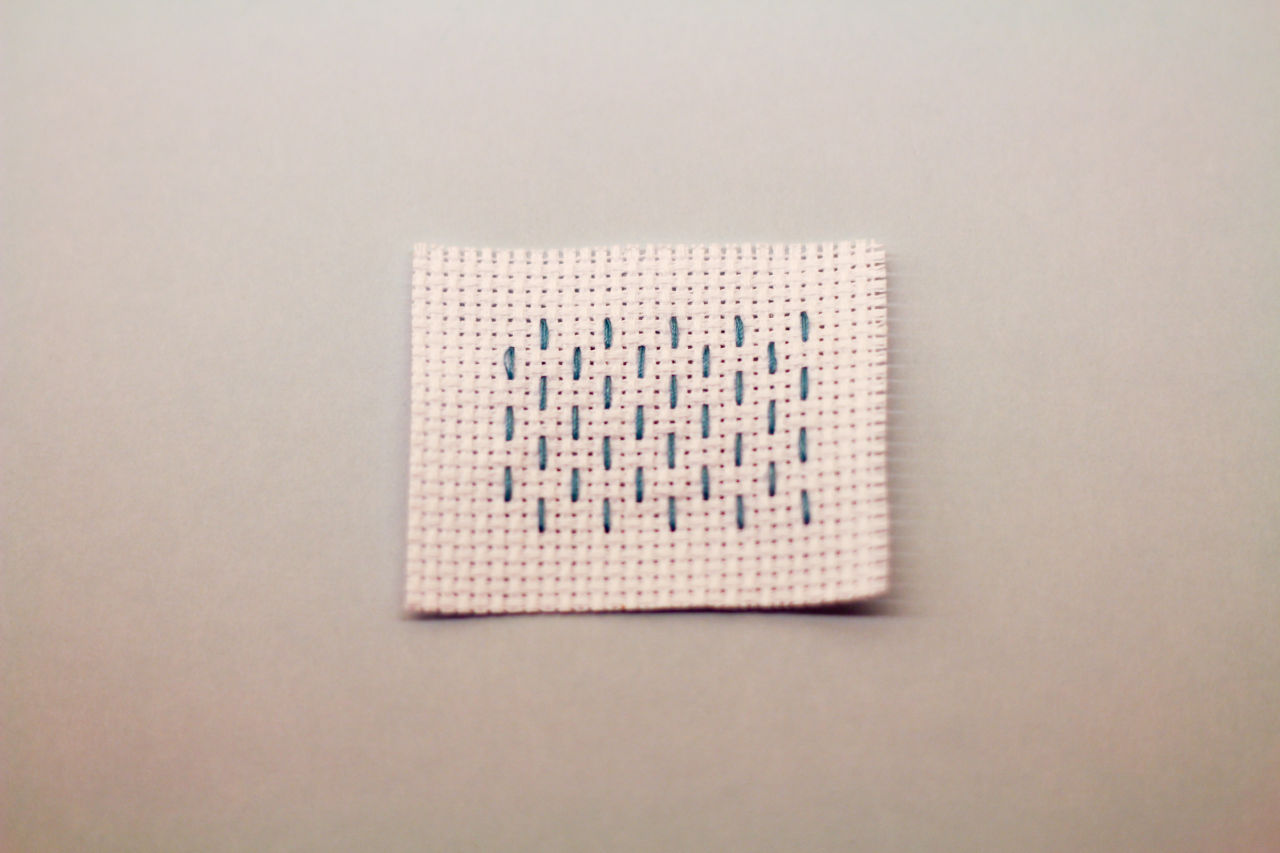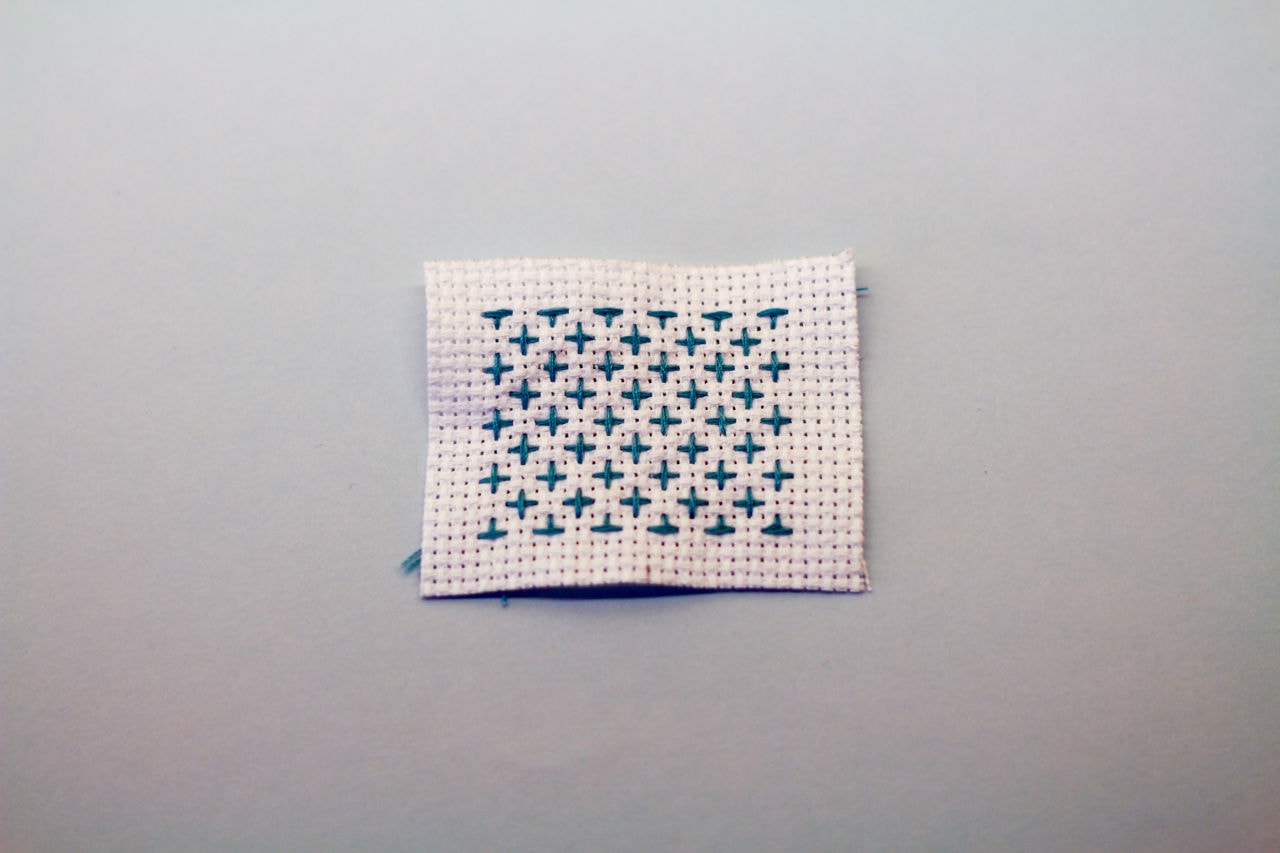 This one leads into the next style that I'm going to show you as it is basically intersecting vertical and horizontal dashes. I find it useful to draw out a grid with some disappearing fabric ink or chalk just to keep things even. I also like to do all the vertical stitches first before doing the horizontal ones because I feel that looks neater.
Juuji Hanazashi (cross and flowers)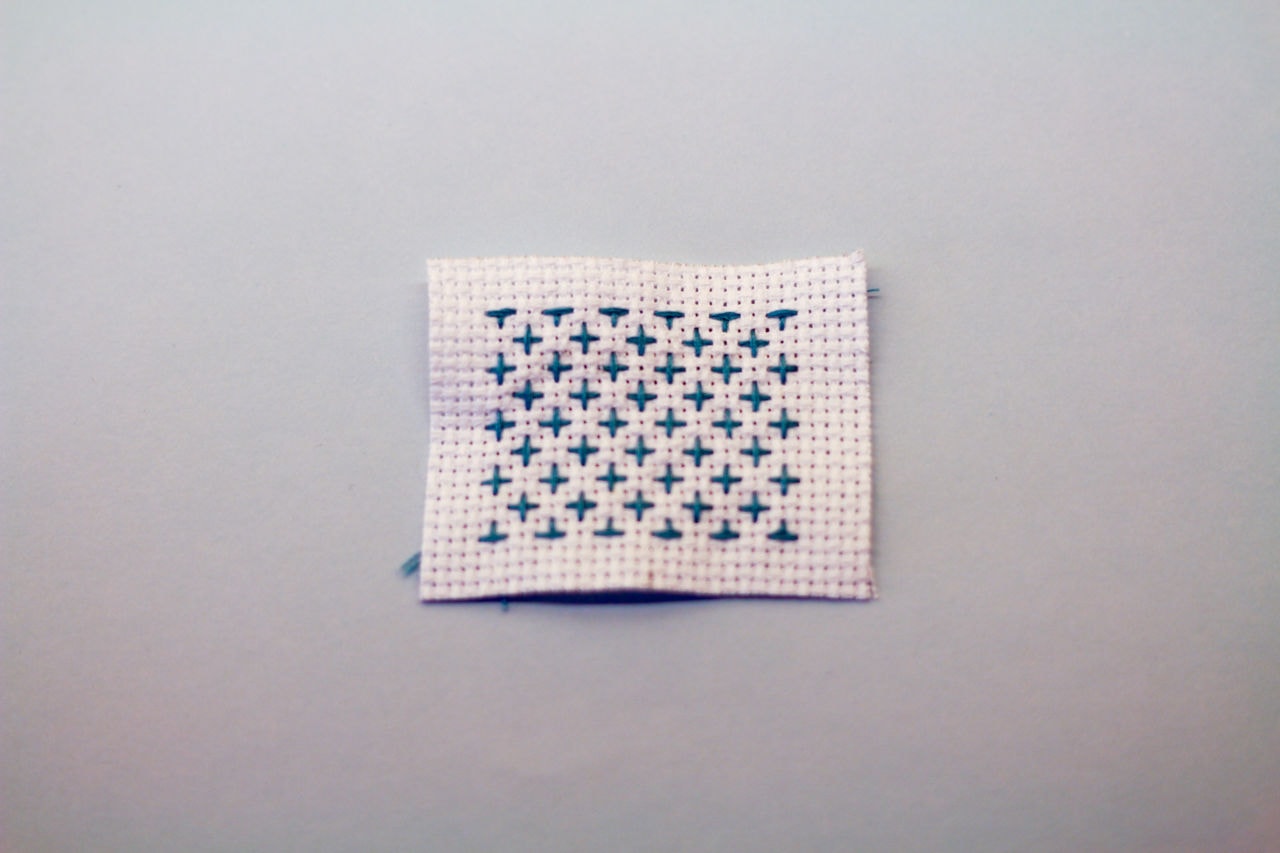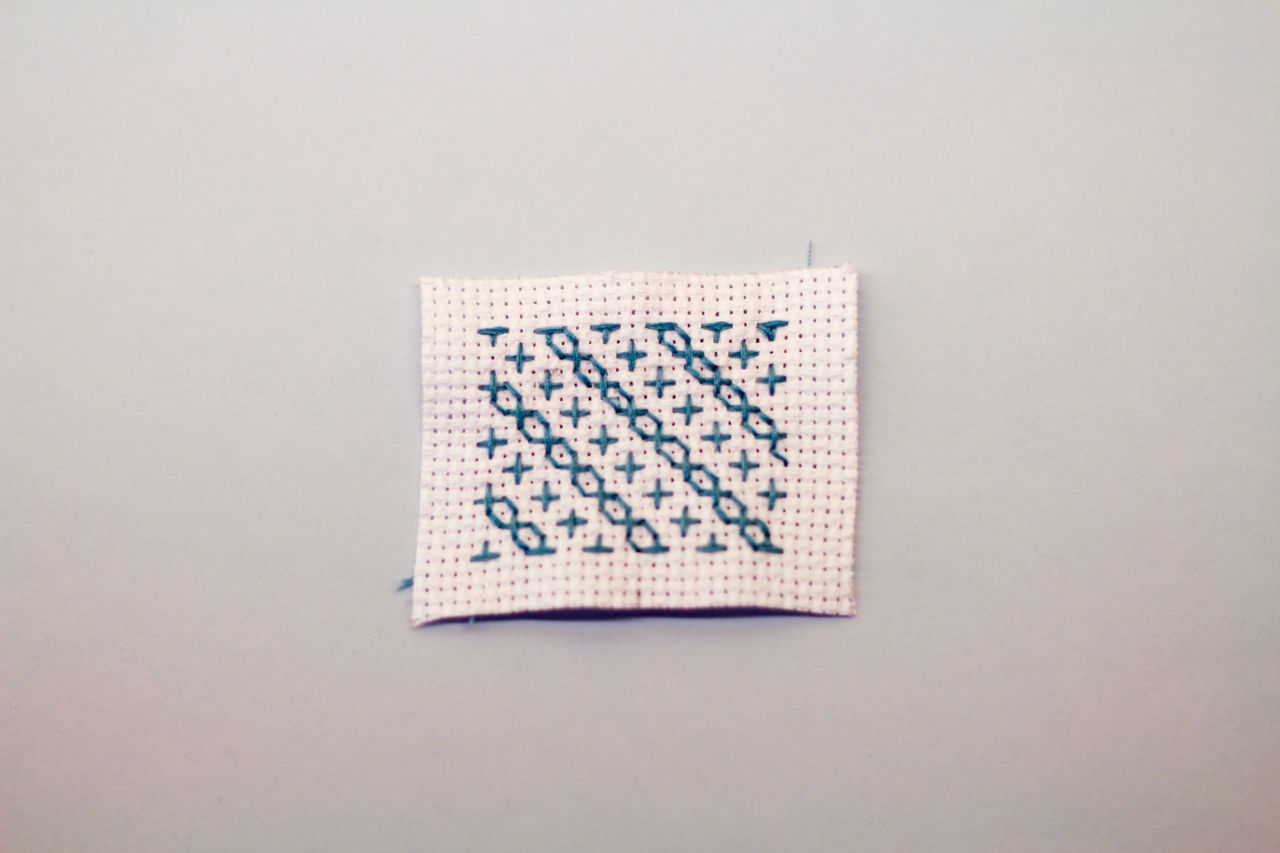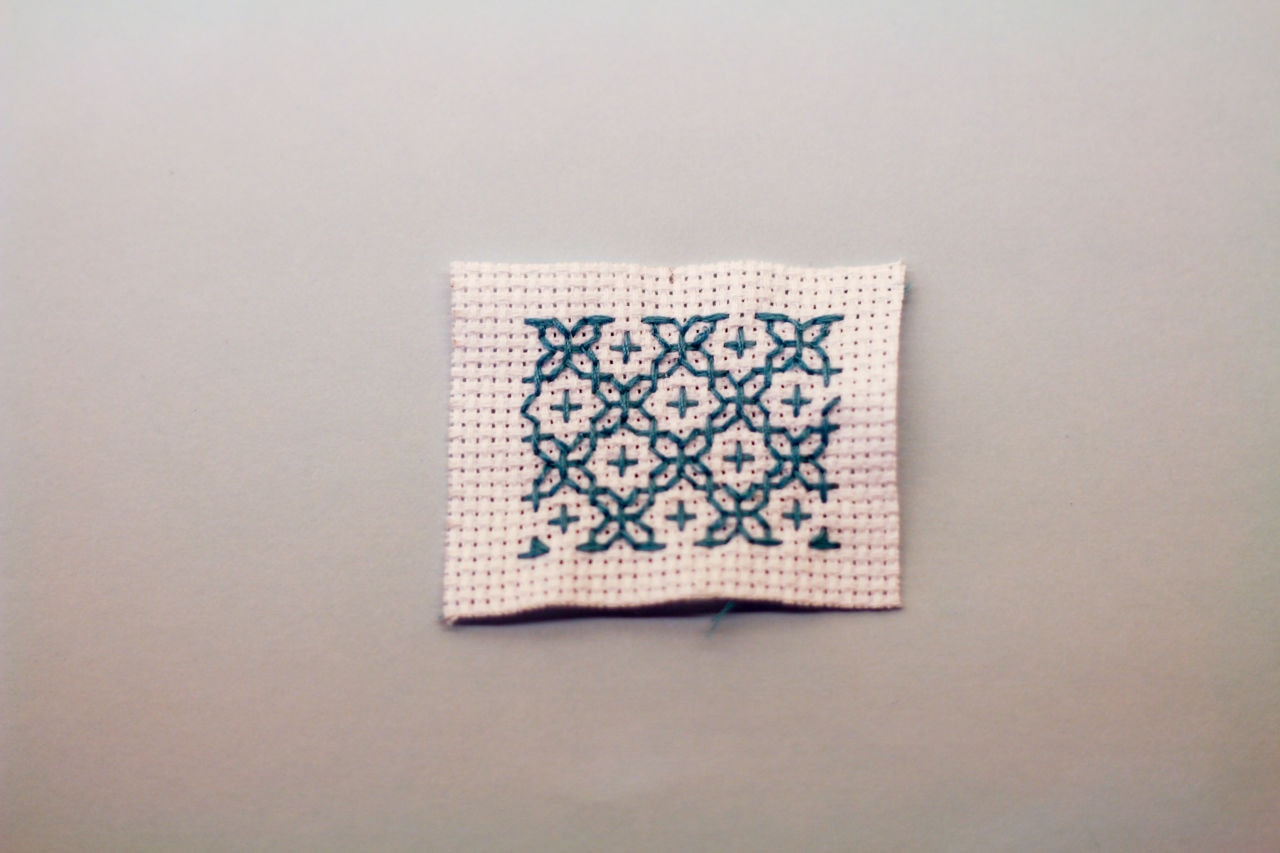 This is a design that looks super complicated but is actually quite simple. First make little crosses, from the tutorial above. Then use diagonal lines to connect the alternate rows of crosses.
Uses for Sashiko
Traditionally sashiko embroidery is done with white thread on indigo fabric which makes it particularly suited for denim embroidery. Here are some examples that I've collected from around the web.
Here running stitches have been used to create the clamshell and houndstooth shapes. The simple shapes really highlight the precision of the stitching.
The white on white on this patched tote bag makes the stitch work subtle and sophisticated.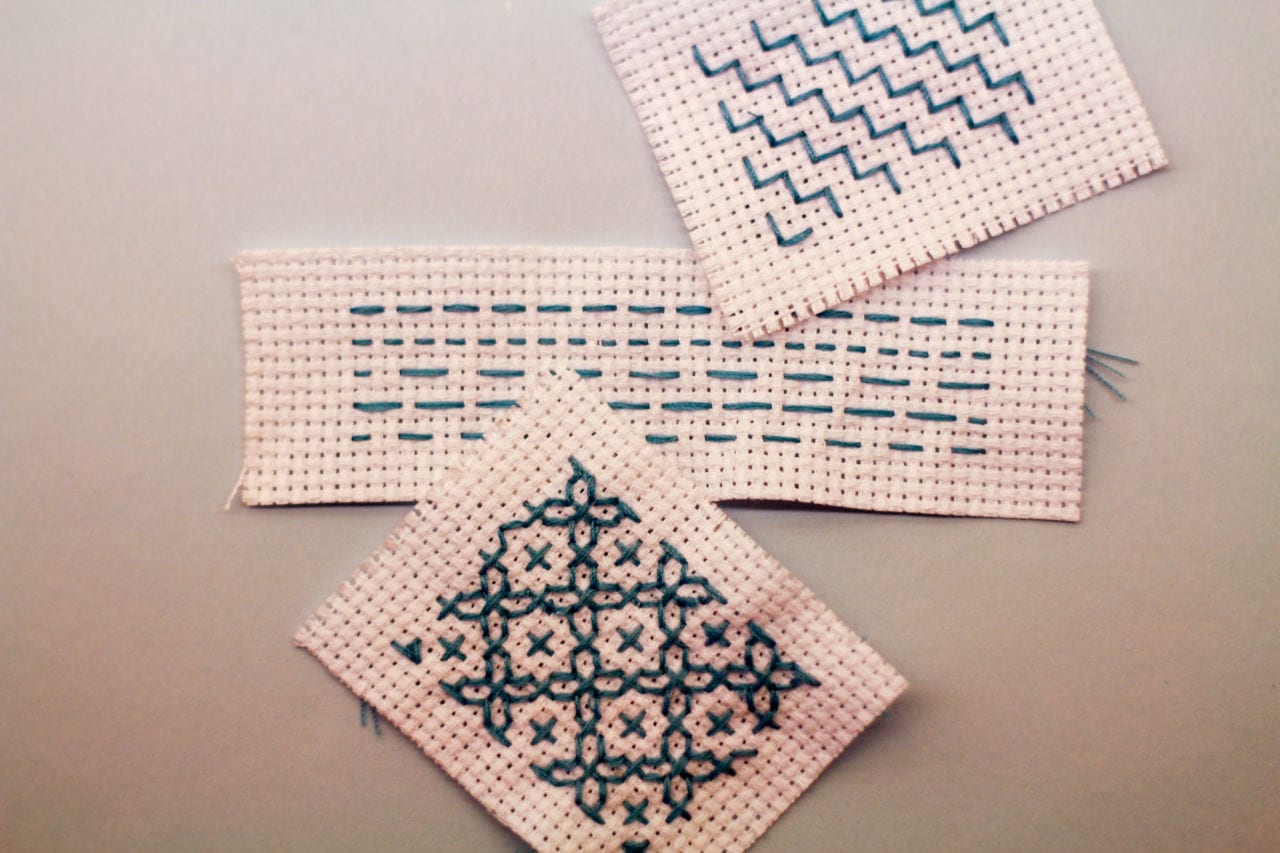 I think sashiko embroidery is absolutely beautiful and hope that some of you will give it a try. If you do try our sashiko embroidery tutorial, remember to tag us @collegefashion or #collegefashiondiy!