This post will show you some Harry Styles outfits inspired by his most famous recent music videos.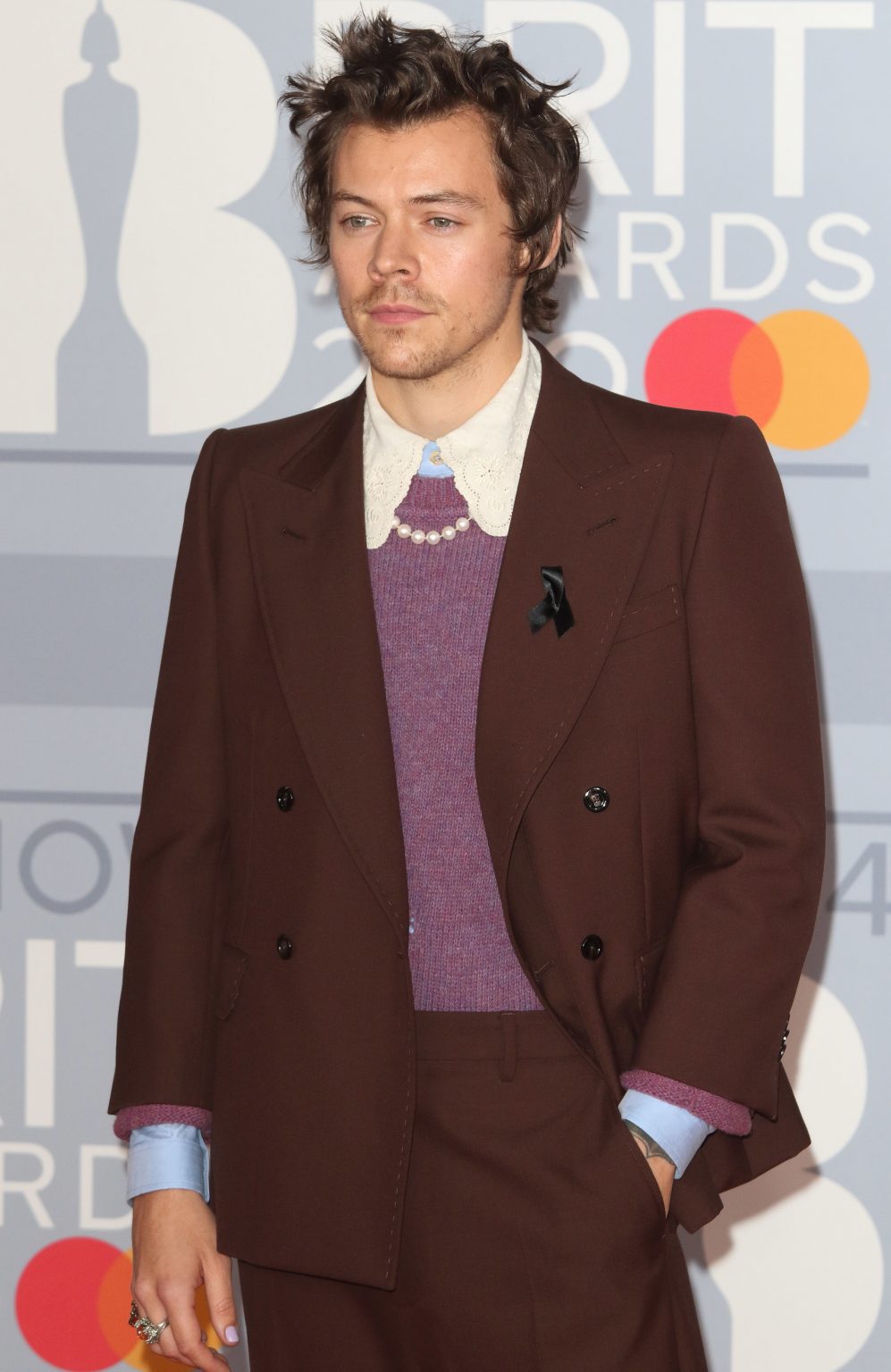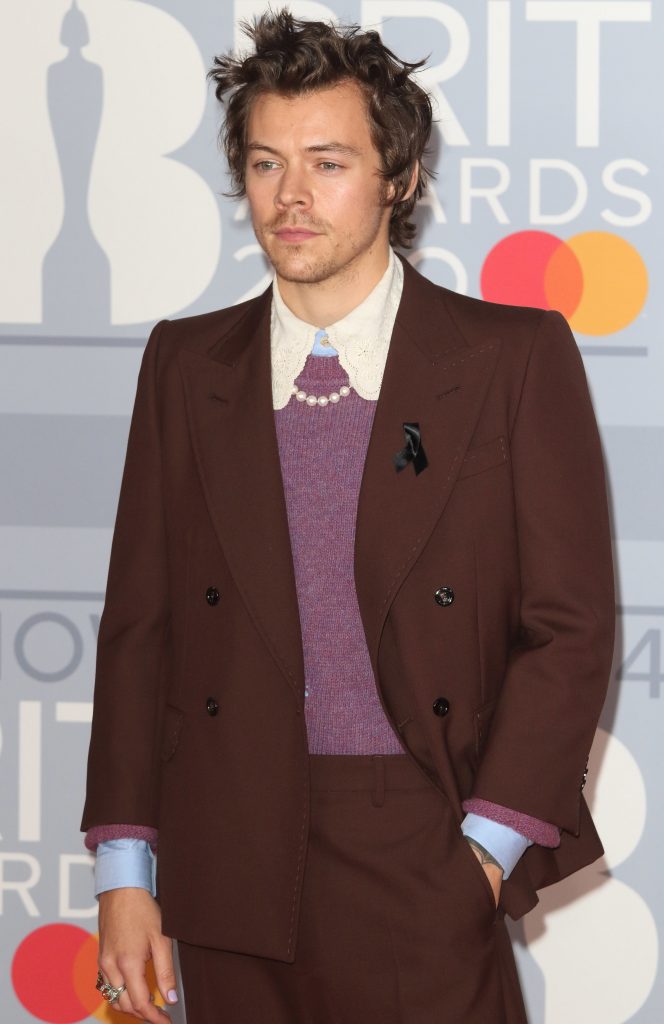 A number 1 album, viral music videos, a Vogue cover, filming a highly anticipated film, a new girlfriend, that's just a year in quarantine for Harry Styles.
I mean, Harry's post-1D break up glow up is practically dying for its own TikTok documentation. Of course, 1D Harry was great (One Direction is my Spotify most played artist of the decade), but he's really proved to his exes that he's doing better than ever.
Note: The only thing better than Harry Styles is Timothee Chalamet impersonating Harry Styles on Saturday Night Live. And I must say Jimmy Fallon definitely gave Timothee a run for his money with his own spot-on impersonation. Do yourself a favor and go watch those videos on YouTube ASAP.
Harry Styles' personality has warranted many impersonations, but it's not only his personality that is infectious, it's also his style. I mean it's in his name. And even without red carpets and sold-out shows, Harry Styles proved he's a style star through his many, much needed music videos.
Here are some reasons why Harry is a style star:
Harry is one of the celebrities that really popularized the comeback of 70s style.
He has made pearls the coolest new men's jewelry trend.
He reigns king when it comes to high wasted wide leg pants.
He brought back the rock & roll tradition of male artists wearing heeled boots!
And while there are so many other worthy contributions to fashion, like glitter, sheer shirts, to name a few, nothing really encapsulates his fashion mantra as wearing a Gucci dress on the cover of American Vogue, becoming the first solo male cover star.
And while there's been much controversy around his choice, and whatever 'manly' fashion is supposed to be, Harry Styles' non-chalant attitude has been much louder than anything else.
He champions wearing what you want, and wearing what makes you feel like you. And let's be honest, most "men's fashion" is boring, why not share the sparkle?
It's no wonder Harry Styles has become such an icon, his unwavering pursuit of people treating each other with kindness has become a rallying cry of a generation. And his song to go along with it? The best parting gift from 2020. AND Phoebe Waller Bridge is in it!
Treat People with Kindness is just one of many music videos that have made this past year more bearable.
So since Harry loves shopping from the women's side of the store, I think he would approve you also shop from the men's side of the store to copy his outfits from some of my favorite Harry music videos.
Falling
This is one of the most sentimental songs of his album, but also a breakup song you just know will be in every throwback playlist in 2030. But what's even better than the song? The music video.
Sitting at a piano with a ruffled sheer flowy top is as aesthetically pleasing as it gets.
Copy this Harry Styles outfit with this ruffled dress, that even has a small cape at the back, and pair with some sheer black tights.
Don't forget a pendant necklace, you just can't dress like Harry without jewelry.
Watermelon Sugar
The song of the summer inspired TikTok trends, debates on its meaning, a rise in watermelon consumption and even drinks, but most importantly, a serious amount of style.
The brown, orange aesthetic with the colorful glasses was everything we needed in an otherwise grey summer last year.
To steal the look of this Harry Styles outfit, stick to warm tones and materials that are actually for colder weather like crochet and velvet. This contrast will give you the chill rock star vibe Harry is going for.
And of course, the gold jewelry (lots of rings) and colorful sunglasses like this one in red to keep to the aesthetic.
Golden
Who can forget when Harry Styles was living everyone's dreams running and driving around the Italian coast? And he then gifted us with one of his greatest music videos to date.
What's better than dancing in a blue suit, playing around in the water in a yellow bucket hat, and chasing a car in what seemed like an Eric from The Little Mermaid outfit?
With so many choices to pick from, this outfit was a tough choice, but the blue was just iconic.
Whether you're going out with your friends or to work, this is a perfect Harry Styles outfit to copy. Match a blue blazer with some plaid pants. Top off with some white gloves for the edgy look.
And don't forget to have some yellow nail polish for when you take those gloves off a la Harry.
Treat People with Kindness
It's not enough to have women and men swooning over him the world over, Harry also needs to be one of the most kindhearted people in the world.
In times like these, it seems this message has become even more important. (And the video that went along with it really encapsulated the joy of treating others with kindness.)
To get the look, stick to a mostly white and beige outfit with a few standout pieces.
Pair white '70s wide leg pants with some '70s go go boots and a very on trend '70s vest, a trend I don't think I'll ever get tired of seeing Harry Styles reinvent. Pair your outfit with a sparkly blazer and a burgundy bow tie.
Now you're ready to go to dinner, to work, or just to walk around your house.
What is your favorite Harry Styles outfit?
No matter the mood or the occasion, there's a Harry Styles music video for you. I can't wait for another album and more music videos. In the meantime, where what you love. And of course, Treat People With Kindness.
Which is your favorite music video? What would you want to steal from his wardrobe? Let me know in the comments!