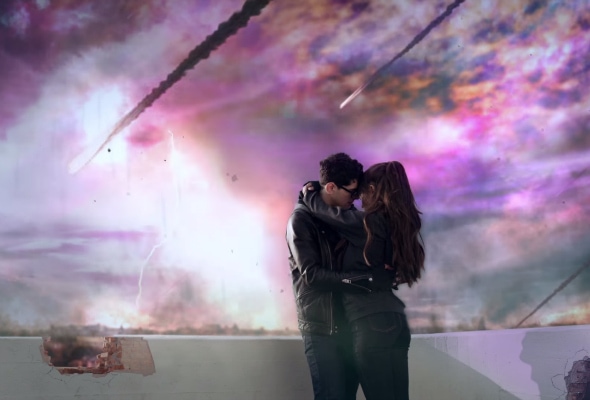 Photo Credit: Screenshot
I wasn't a huge fan of Ariana Grande's latest song, "One Last Time," until I saw the amazing, pastel explosion of a music video (at least I'm being honest). However, there is some controversy sounding it; some say it is too much like SAFIA's video for "You Are the One."
Either way, I love the story and think it's a fresh, unexpected angle on the song. If you haven't see the music video yet, check it out below:
Ariana Grande - One Last Time (Official)
Since I'm obsessed with both the music video and song, I decided to create a few looks inspired by "One Last Time." Scroll down to see both outfits:
1. End of the World Chilling Clothes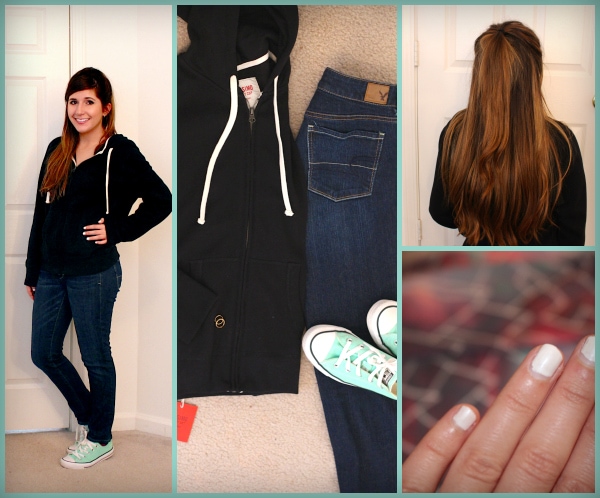 Product Info: Hoodie – Target, Jeans – American Eagle, Shoes – Converse
In the music video, Ariana Grande is just a normal girl, wearing normal stuff, AKA, dark skinny jeans and a dark hoodie. It's the end of the world, after all. Ari doesn't have time to think about her fashion choices. Although I am not 100% sure what nail color she has on, Ariana seems to be all about the white/cream nail polish colors on Instagram.
And of course, what Ariana Grande look would be complete without a half-ponytail? This time, keep the waves messy and natural looking. Perfect curls are just one less, one less problem.
2. Pastel Explosions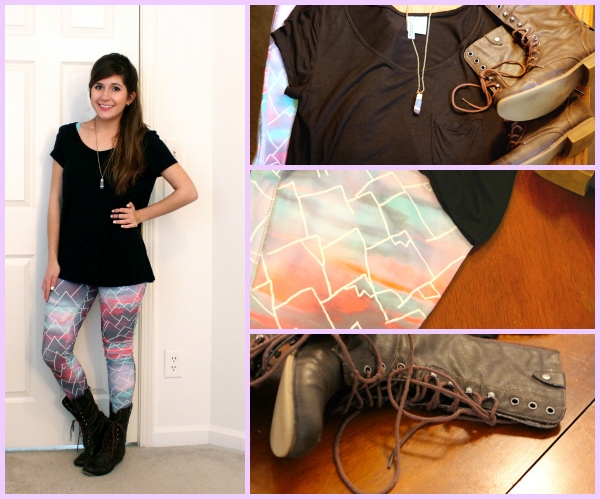 Product Info: Shirt- H&M., Leggings – Target, Necklace- Dynamite (local store), Boots – Madden Girl (old)
The explosions streaming across the sky and pastel storm clouds steal the show. Although Ariana Grande did not wear this outfit, she was thinking she should have to match the "catastrophic electrical disturbances."
In apocalyptic situations, there are no better shoes to fight creepy dudes in than combat boots. To go with the pastel theme, I'm wearing a lavender crystal necklace.
Your turn!
What are your thoughts on this music video? Is this somehow the precursor to "Break Free?" Would you wear either of these looks? Tell me what you think by leaving a comment.