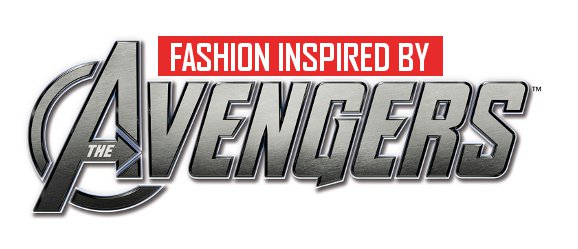 All movie images courtesy of The Walt Disney Company
You know that tingly sensation of awe and excitement you get after seeing a truly great film? Well, besides leaving me with a serious hankering for shawarma, Marvel's The Avengers definitely gave me that oh-my-gosh-you-guys-let's-watch-that-again feeling. Its all-star cast includes Chris Evans, Robert Downey Jr., Chris Hemsworth, Mark Ruffalo, Scarlett Johansson, Jeremy Renner, Samuel L. Jackson, and Cobie Smulders.
I saw the movie last Saturday night, but I still can't stop thinking about it all: the epic battle scenes, the hilarious one-liners, the seriously sexy cast, and of course, the style! And what better way to channel my newfound obsession with comic books and superheroes than with a Geek Chic fashion post?
For more geek-inspired fashion, check out previous posts: Sailor Moon-inspired fashion, Doctor Who-inspired fashion (part 2 and part 3), Sherlock-inspired fashion, Star Wars-inspired fashion, The Hunger Games-inspired fashion, The Big Bang Theory-inspired fashion, The Lord of the Rings-inspired fashion, and Star Trek-inspired fashion.
Know Your Geek: About The Avengers
Created by Stan Lee and Jack Kirby in 1963, The Avengers is a group of superheroes that appears in Marvel Comics publications. (As opposed to DC Comics' Justice League of America.)
Although each Avenger is powerful on his or her own, "Earth's Mightiest Heroes" assemble when they must fight "the foes no single superhero can withstand." The original Avengers were Iron Man, Ant-man, Wasp, Thor, the Hulk, and Captain America.
Written and directed by veritable geek god Joss Whedon, The Avengers brings together a reluctant group of loners who must learn to work together in order to save the world. The Avengers Initiative consists of superheroes Captain America, Iron Man, Thor, and the Hulk and S.H.I.E.L.D. agents Black Widow and Hawkeye.
The film has done some Hulk-level smashing of box office records: it brought in $200.3 million in its opening weekend, shattering the record previously held by Harry Potter and the Deathly Hallows: Part 2.
Outfits Inspired by The Avengers
College Fashion readers, assemble! Whether you're saving the earth, avenging the earth, or just living in it, you'll look Marvel-ous in these Avengers-inspired ensembles!
Captain America/Steve Rogers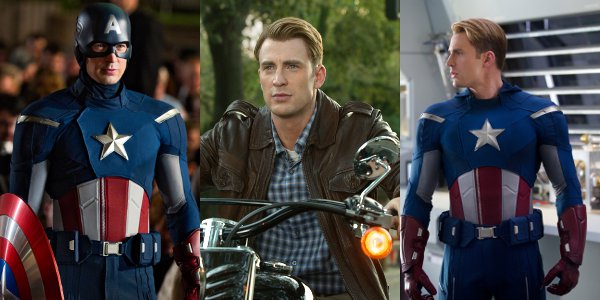 Captain America/Steve Rogers, played by Chris Evans, is the First Avenger, born from the country's efforts to create an army of super-soldiers during World War II. To prevent weapons of mass destruction being dropped on America, he's forced to crash land his plane in the Arctic.
Discovered by S.H.I.E.L.D. after spending 70 years frozen in the ocean, he awakens in the present day only to be hit with the crushing realization that everything and everyone he knew and held dear in the 1940s is gone. The atrocities of WWII fresh in his mind, he's left cynical and disillusioned about humanity. Nevertheless, he still believes in serving the greater good and becomes the reluctant leader of the group.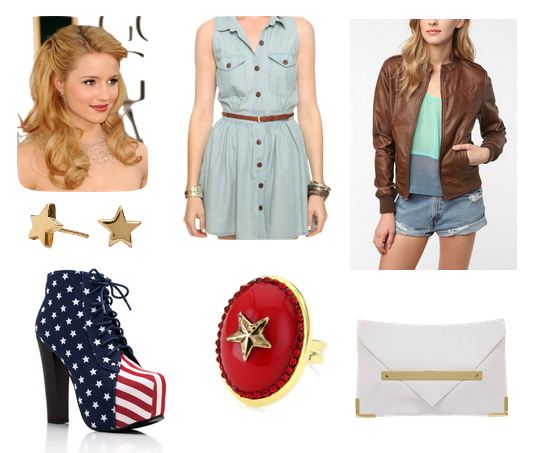 Product Information: Jacket, Dress, Shoes, Earrings, Ring, Clutch
I don't think I've ever felt quite as patriotic as I did in the moment that Chris Evans first appeared onscreen in full Captain America regalia. He definitely makes the spangly suit work!
While you'd certainly turn heads if you wore a stars-and-stripes unitard to class, it might not be for quite the right reasons! Instead, channel this stalwart hero with an All-American, 1940s-inspired look that features a chambray shirtdress and brown bomber jacket. Add a modern twist with bold flag-emblazoned booties: if you're not a fan of the JC Litas, red pumps would also look cute with the outfit. Although Captain America's vibranium shield isn't available for purchase, this cute star ring is the next best thing. Retro waves are pretty and polished; plus, they're all the rage this spring!
Iron Man/Tony Stark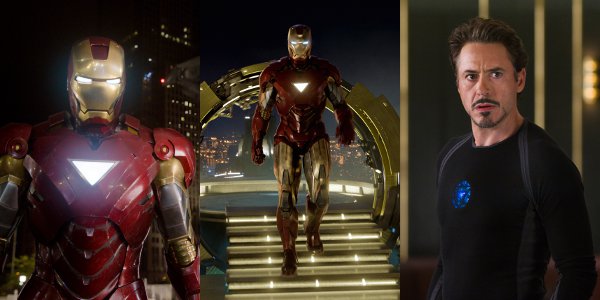 Iron Man/Tony Stark, played by Robert Downey Jr., is a self-described "billionaire genius playboy philanthropist." (It's a very apt description, to be honest.) Stark is far from a team player: he's arrogant and snarky and often chafes under direction.
Despite his personality faults, it's impossible to deny his engineering genius. His origins as a superhero were explored in 2008's Iron Man and 2010's Iron Man 2. Stark, a wealthy industrialist, has an electromagnet in his chest that prevents a piece of shrapnel from penetrating his heart. The arc reactor that powers the electromagnet also powers the Iron Man suit, a metal exoskeleton that allows Stark to do things such as fly and withstand tremendous trauma.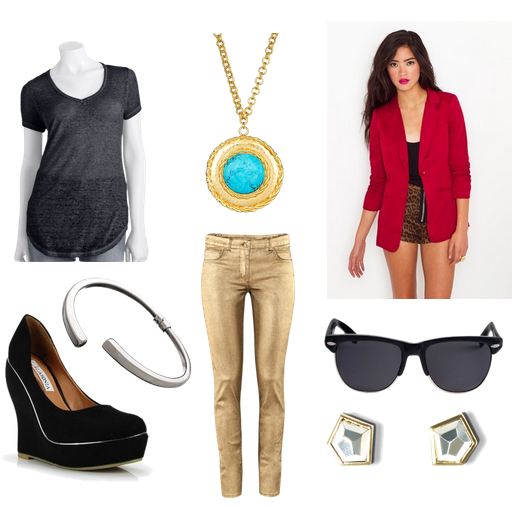 Product Information: Blazer, Tee, Jeans, Wedges, Necklace, Bracelet, Earrings, Sunglasses
Tony Stark is all about flash and style, so make sure all eyes are on you with this bold metallic look. A sharp burgundy blazer and gold coated jeans resemble his Iron Man suit, while a charcoal burnout tee and dark sunglasses recall Tony's too-cool-for-school attitude. Sculptural wedges with a metallic detail tie the look together.
No hero's outfit is complete without accessories, so pile 'em on! A teal pendant not only provides a nice color contrast to the blazer, but also references Tony's chestplate. This silver cuff bracelet might not help you suit up, like Tony's do, but hey, it's cute!
Thor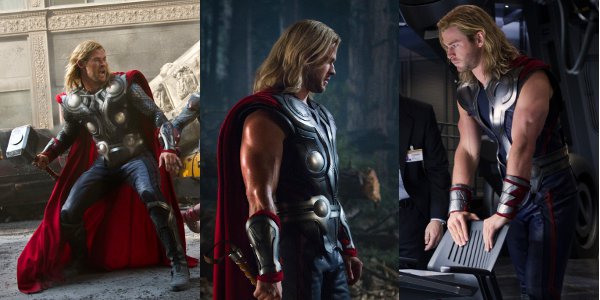 Thor, played by Chris Hemsworth, is a demi-god of Asgard. In 2011's Thor, he was banished to Earth because of his arrogance and warmongering. Now, he returns to our planet to retrieve his renegade adopted brother, Loki, who has grandiose plans to enslave the human race. Thor has sworn to defend Earth, but at the same time is conflicted because the villain is family.
Initially, he and the other Avengers majorly clash due to misunderstanding about their mutual goal. However, he proves to be an invaluable member of the team, not only because he's more familiar with Loki's insanity, but also because he's the only one with the strength to keep the Hulk under control.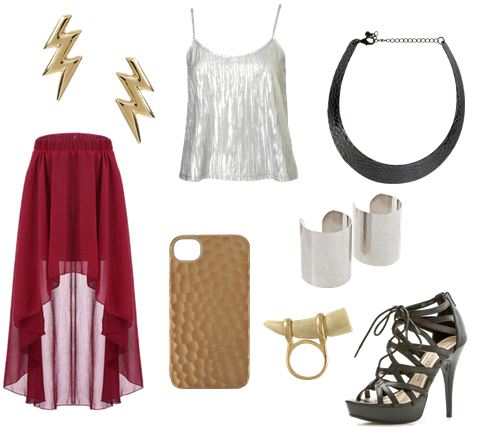 Product information: Top, Skirt, Heels, Cuffs, Earrings, Necklace, Ring, Phone case
As the god of thunder and lightning, Thor wears lots of metallics, and a silver foil tank is a trendy take on his armor. Translate his flowing garnet cloak into a trendy high-low hem skirt that pairs perfectly with black lace-up heels. I couldn't find any hammer jewelry, so go for hammered metal accessories like these twin silver cuffs and black choker necklace instead! Golden lighting bolt earrings and a horn ring reference Thor's godly background and powers.
The Incredible Hulk/Bruce Banner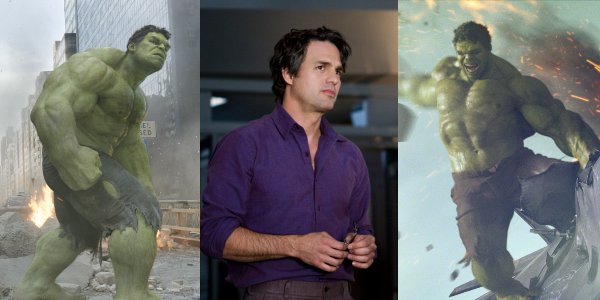 Bruce Banner/Hulk, played by Mark Ruffalo, is a brilliant, mild-mannered scientist whose experiments with gamma radiation went horribly wrong. As a result, when he's angry, he mutates into "the other guy" — a giant green beast who destroys just about everything in his path. In the film, Nick Fury, director of S.H.I.E.L.D., tries to recruit Banner for his unparalleled knowledge of gamma radiation. It's been years since his other self has emerged, but Bruce is understandably reluctant to join the mission. Even if his involvement is just in a scientific capacity, he knows that any exposure to battle could cause the unleashing of the Hulk.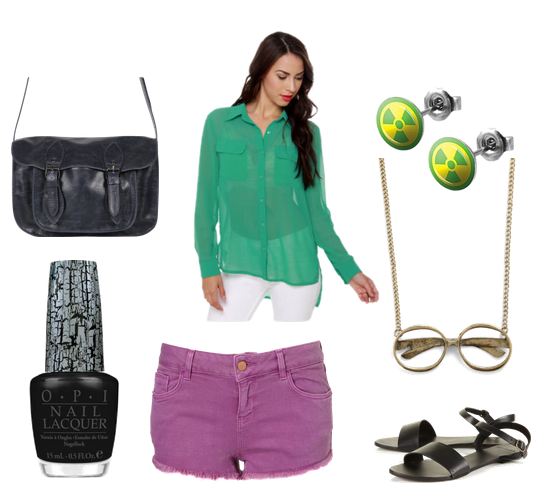 Product Information: Blouse, Shorts, Sandals, Necklace, Earrings, Satchel, Nail Polish
Besides a pair of practically indestructible shorts, the Hulk hasn't got much in the way of uniform. Nevertheless, you can totally channel both the not-so-jolly green giant and his more pleasant alter ego. A trendy mint blouse and lavender cut-offs are a pastel take on the Hulk's green coloring and purple pants. He goes barefoot, but you can wear minimalist two-strap sandals instead.
Radioactive earrings add a pop of trendy neon and reference the Hulk's origin. Let's not leave Bruce Banner out of the equation: add some scholarly details with a navy satchel and a spectacle necklace. Finally, add the sartorial equivalent of "Hulk…smash!" with a coat of black shatter polish!
Black Widow/Natasha Romanoff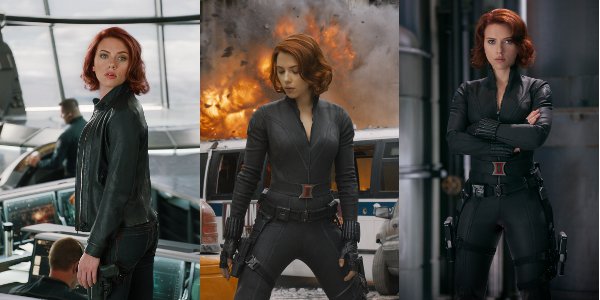 Black Widow/Natasha Romanoff, played by Scarlett Johansson, is a former KGB assassin turned S.H.I.E.L.D. agent. Though she doesn't technically have superpowers, she's been trained as an assassin from an early age. Natasha, who made a brief appearance in Iron Man 2, has nerves of steel and some serious martial arts skills.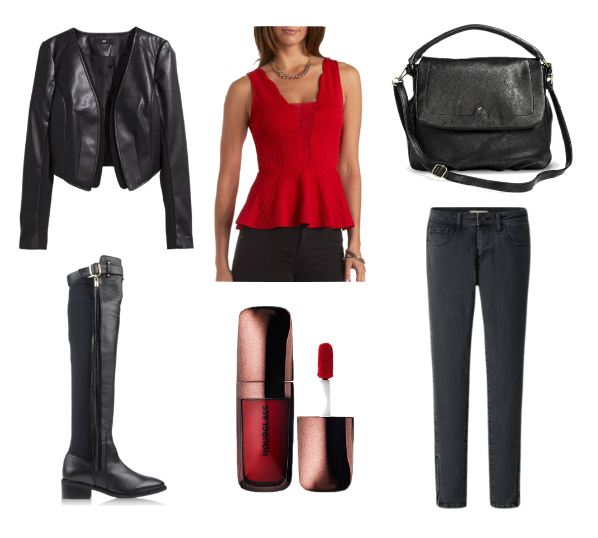 Product Information: Jacket, Dress, Heels, Belt, Earrings, Lipstick, Nail Polish
Since Black Widow's the only woman in the Initiative, I initially wanted to avoid an overly feminine, stereotypical outfit, but in the end, the sultry bandage dress won out. After all, ScarJo does possess famously dangerous curves and there's no denying Black Widow's major sex appeal! Toughen up the look with a sharp-shouldered leather jacket and sassy slingbacks that resemble the ones she wears at the beginning of the movie.
Accessorize with scarlet accents: black widow spiders are easily identified by the red hourglass on their midsections, so slip on a red patent belt. Then slick on a coat of crimson Hourglass lipstick and reference Natasha's mother country with Essie's "Russian Roulette" nail varnish. These spider earrings might be more reminiscent of another Marvel character, but they're also sleek enough to be Black-Widow-esque.
Hawkeye/Clint Barton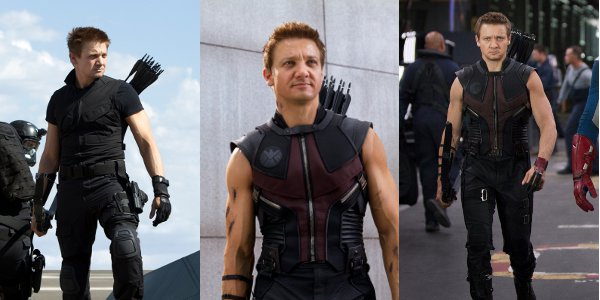 Clint Barton/Hawkeye, played by Jeremy Renner, is quite the loner: as an expert sniper, he spends a great deal of time perched in the shadows, waiting for his targets. This master marksman has got a neat set of trick arrows (acid, explosive, flare, and boomerang arrows, just to name a few). Hawkeye mostly keeps to himself, but does share a deep, unspoken connection with Black Widow. He made a cameo in Thor.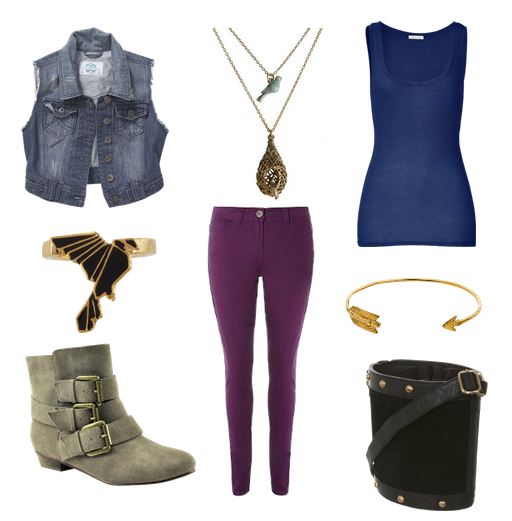 Product Information: Vest, Tank, Jeans, Boots, Bag, Ring, Necklace, Bracelet
In the original comics, Hawkeye wears a flashy purple and blue suit. While I can see why they toned it down for the movie, it's actually a pretty fun color scheme for real life. Distressed denim vests are a hot trend this year, and this one pairs perfectly with a cobalt tank and violet skinnies. Buckled ankle boots toughen up the look while a hawk ring and nest pendant add some avian detail.
Between Hawkeye, Katniss, and the ever-popular Legolas, archery is definitely getting its moment in the spotlight! A leather bucket bag is a cute civilian take on Hawkeye's sheath of arrows, while a golden arrow bangle adds a nice dose of sheen.
What did you think?
Would you wear these looks? Did you see The Avengers? Did you love it as much as we did? (If you're planning to see it, make sure to stay through the credits!) Do you have a favorite Avenger/S.H.I.E.L.D. agent? What other geeky inspirations would you like to see? (Next time, we'll be heading to a very special beach…and flying Oceanic Airlines to get there, of course!) As always, let me know in the comments!