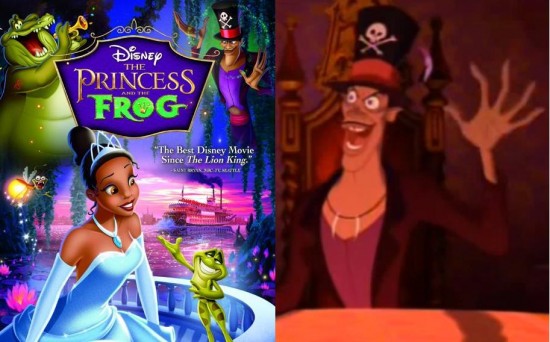 Although Disney Villains aren't exactly role models, they do tend to be inspirational when it comes to fashion. Even the amazing makeup label MAC found them inspiring, releasing a Disney Villains-inspired makeup collection. So as requested by many of you, over the next few weeks, I'll be breaking down fashion inspired by these wicked characters.
Like the previous articles in this series, the purpose of this article is to use childhood icons as inspiration for outfits that you can actually pull off as a college student. All it takes is a little creativity!
For more Disney-inspired looks, check out our past articles on Disney-Inspired fashion! Walt Disney's Snow White, Walt Disney's Sleeping Beauty, Walt Disney's The Little Mermaid, Walt Disney's Cinderella, Walt Disney's Princess Jasmine, Walt Disney's Princess Tiana, Walt Disney's Pocahontas, Belle from Disney's Beauty and the Beast, Jane Porter from Disney's Tarzan, Megara from Disney's Hercules, Emeralda from Disney's The Hunchback of Notre Dame, Walt Disney's Mulan, Walt Disney's The Lion King, Walt Disney's The Nightmare Before Christmas Part 1 and Part 2, and Classic Walt Disney Characters.
For more Disney Villain Fashion, see our posts on The Evil Queen from Disney's Snow White, Cruella De Vil, Ursula from The Little Mermaid and Jafar from Aladdin.
About Dr. Facilier
One of Disney's newest villains (from the film The Princess & The Frog), Dr. Facilier, is a scheming voodoo witch doctor from New Orleans with "Friends on the Other Side." His shadow friends gave him his magic powers via a voodoo talisman. Of course, he wants abuse his power and take over New Orleans to become the richest, most powerful man in the land – and once he stumbles upon Prince Naveen, he hatches a plan to do just that.
Although he never actually lies to Prince Naveen, he uses his words very carefully and tricks Naveen into making a deal with him. Instead of Naveen getting what he thought he would, he ended up turning into a frog. So when Princess Tiana kisses the frog, thinking he will turn back into a prince, instead, she turns into a frog as well. Eventually in the movie's climax, Tiana ends up with Dr. Facilier's talisman in a cemetery. He uses his charm to try to get her to give it back to him, but she is so furious that she breaks it. This causes Dr. Facilier's shadow friends to turn on him.
Typical Dr. Facilier
Dr. Facilier wears the same outfit throughout the movie – a suit with purple, red, and gold accents, and a hat complete with skull and crossbones. To emulate his look, I used a purple velvet blazer, skinny pants, two toned shoes, skull earrings and of course, a black hat.
Blazer- Modcloth, Shoes- Urban Outfitters, Earrings- Fashion Jewelry for Everyone, Pants- Debenham's, Hat- Modcloth, Top- Topshop
Friends on the Other Side
When Dr. Facilier tricks Prince Naveen into making a deal with him, he shows off all of his voodoo powers. Inspired by this colorful scene, I made an outfit with lots of green and purple, a whimsical patterned dress, and a skull ring like the skull mask that Dr. Facilier wears.
Scarf- Modcloth, Ring- Tarina Tarantino, Dress- Billabong, Tights- Modcloth, Shoes- Forever 21
Shadow Man
At the end of the movie, Dr. Facilier's shadow friends turn on him and corner him into a grave in the graveyard. For an outfit inspired by this, I used a sweater dress, shadowy tights, and a tooth necklace similar to the one he wears throughout the movie.
Tights- Modcloth, Shoes- ASOS, Dress- Kohl's, Necklace- ASOS, Bag- Yes Style, Ring- Forever 21
Thoughts?
Are you inspired by Dr. Facilier? Which looks are your favorite? Which Disney villains would you be interested in seeing posts about in the future? I want to know what you think, so be sure to leave your thoughts in a comment!