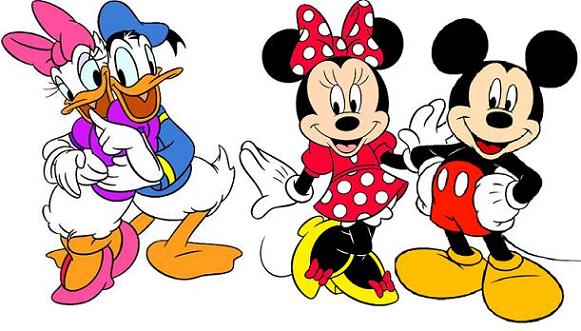 Mickey Mouse, Minnie Mouse, Daisy Duck, and Donald Duck are not only some of the most-well known Disney characters, they are also some of the most iconic images in the world. Mickey and his friends are part of the reason that Disney is one of the biggest worldwide entertainment empires to ever exist. Without Mickey Mouse, the previous Disney posts in this series wouldn't have been possible, because, as it is often said, "It all started with a mouse."
Like the previous articles in this series, the purpose of this article is to use childhood icons as inspiration for outfits that you can actually pull off as a college student. All it takes is a little creativity!
For more Disney-inspired looks, check out our past articles on Walt Disney's Snow White, Walt Disney's Sleeping Beauty, Walt Disney's The Little Mermaid, Walt Disney's Cinderella, Walt Disney's Princess Jasmine, Walt Disney's Princess Tiana, Walt Disney's Pocahontas, Belle from Disney's Beauty and the Beast, Jane Porter from Disney's Tarzan, Megara from Disney's Hercules, Emeralda from Disney's The Hunchback of Notre Dame, Walt Disney's Mulan, Walt Disney's The Lion King and Walt Disney's The Nightmare Before Christmas Part 1 and Part 2.
Mickey Mouse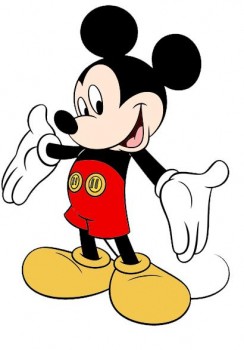 Created in 1928, Mickey Mouse is the icon of the Walt Disney Company. Although he is pictured in many different outfits, ranging from a wizard's robe to simple jeans and a t-shirt, Mickey is most often recognized for his original red shorts. Drawing inspiration from his classic look, I used a pair of tailored red shorts, a ruffled creme and black top, and a structured blazer. I also used a yellow purse, which is more wearable than Mickey's big yellow shoes.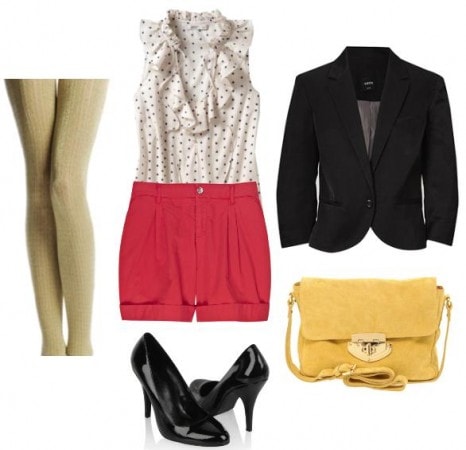 Tights- Emilio Cavallini, Top- Old Navy, Shorts- McQ, Shoes- Forever 21, Blazer- Oasis, Bag- ASOS
Minnie Mouse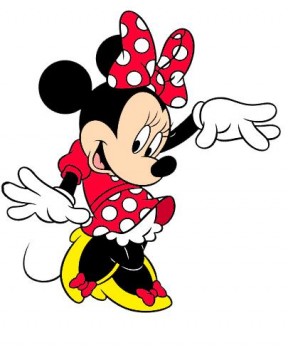 When Mickey was introduced in 1928, Walt Disney came up with a love interest for him named Minnie Mouse. Her look has evolved since the 1920s, but she is still most recognized for wearing a red and white polka dot outfit with a big bow and high heeled shoes a few sizes too big. Her look is easy to get inspiration from because it's so classic – just remember to wear shoes that fit!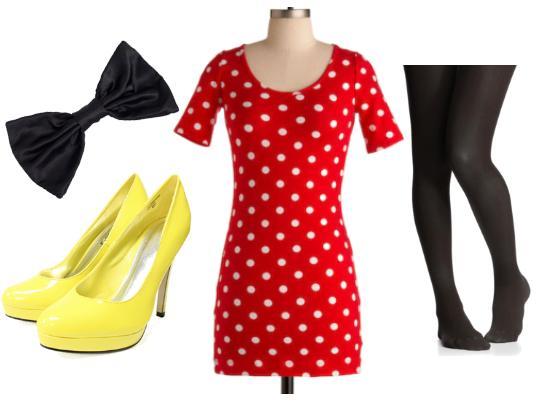 Bow- American Apparel, Shoes- Sourpuss, Dress- Modcloth, Tights- Gap
Daisy Duck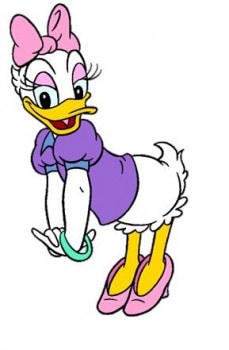 Created in 1937, Daisy Duck is an ultra feminine character who loves bright pink, purple, and blue hues. To create an outfit inspired by her, I used all of her favorite colors, paying special attention to feminine details, such as ruffles, puff sleeves, and hearts.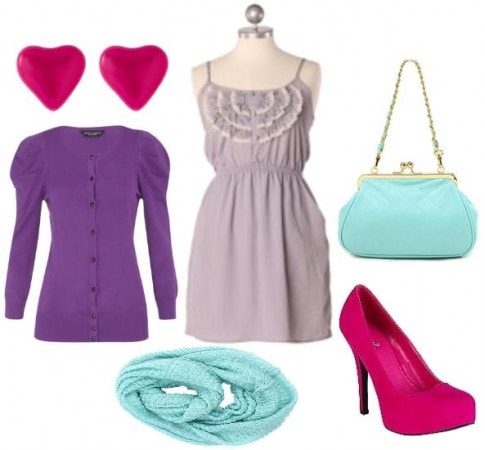 Earrings- Marc by Marc Jacobs, Cardigan- Dorothy Perkins, Scarf- Bluenotes, Dress- Shop Ruche, Bag- Yes Style, Shoes- Kmart
Donald Duck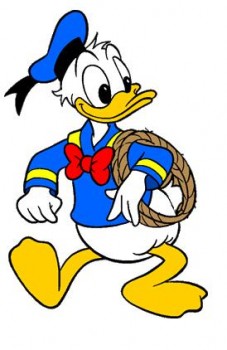 First introduced in 1934, Donald Duck is another one of Disney's most well-known characters. He is best friends with Mickey Mouse and has Daisy Duck as a love interest. Short-tempered, but lovable, Donald is known for wearing a casual sailor-style outfit. Below, I used a sailor-inspired tee, yellow skinny jeans, comfy shoes, and of course, an adorable hat, to get his look.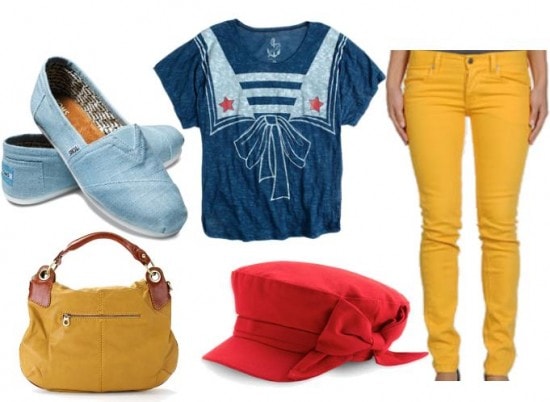 Shoes- Toms, Bag- Lori's Shoes, Top- Delia's, Hat- Nordstrom, Jeans- Cheap Monday
What do you think?
Are you inspired by the classic Disney characters? Which looks are your favorite? Which Disney movies would you be interested in seeing posts about in the future? I want to know what you think, so be sure to leave your thoughts in a comment!