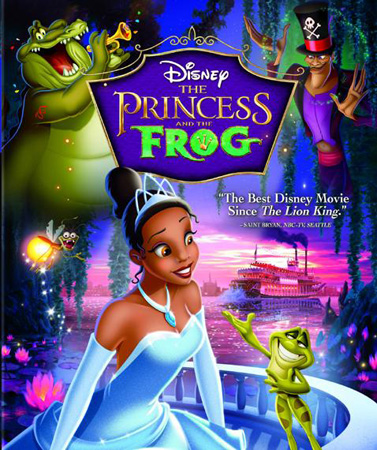 The newest Walt Disney Princess, Princess Tiana from The Princess and the Frog, may not be a character we grew up idolizing, but just because she's new doesn't mean we can't be inspired by her. Not only is this princess hard working, committed, and intelligent, but she also has a really great fashion sense.
Like the previous articles in this series, the purpose of this article is to use a childhood idol as inspiration for outfits that you can actually pull off as a college student. All it takes is a little creativity! For more Disney-inspired looks, check out the articles on Walt Disney's Snow White, Walt Disney's Sleeping Beauty, Walt Disney's The Little Mermaid, Walt Disney's Cinderella, and Walt Disney's Princess Jasmine.
Princess Tiana's Story
Tiana is a waitress during the Jazz Age in New Orleans who dreams of someday owning a restaurant. She believes that anything is possible as long as you work hard, so she works constantly and saves up enough money to put a down payment on the perfect building to house "Tiana's Place."
Meanwhile, the city of New Orleans is buzzing with the news that the handsome Prince Naveen of Maldonia has arrived. Recently cut off from his parents' money, the prince is looking for a rich Southern Belle to marry. Tiana's friend, Charlotte, is the daughter of one of the richest men in the city. She is intrigued with the idea of marrying a prince, so she invites him to her Mardi Gras Masquerade Ball.
Before Prince Naveen arrives at the ball, the evil voodoo witch doctor, Dr. Facilier, tricks the prince and his butler into believing he can make their dreams of money and power come true. Instead, he changes the butler's body into Prince Naveen's body, and transforms Prince Naveen into a frog.
The butler attends the ball, pretending to be Prince Naveen, hoping to marry Charlotte and split the money with Dr. Facilier, while Tiana gets the unfortunate news that someone has outbid her on her restaurant. The true Prince Naveen, in frog form, stumbles upon Tiana, who is wearing a blue dress and a tiara. He thinks that being kissed by a princess will turn him human again. Assuming she is a Princess, he convinces Tiana to kiss him by promising to give her enough money to cover the cost of her restaurant. When she finally agrees to kiss him, instead of turning him human, she turns into a frog!
They escape to the bayou, where they meet an alligator with dreams of playing jazz music and a firefly who is in love with a star. Their new friends help them find the Voodoo Queen of the Bayou, who tells them that Naveen must be kissed by Charlotte, who is the Princess of Mardi Gras, before midnight. The two frogs, Tiana and Naveen, learn a lot from each other through this journey, and they end up falling in love.
They rush back to the city, and after defeating the menacing Dr. Facilier, Charlotte agrees to kiss Naveen so the frogs can be human again. Unfortunately, it's past midnight and the kiss has no effect. They decide not to let being frogs bother them, so they make the best of it and get married. When they kiss at the wedding, they turn into humans again because Tiana is now a true princess. The two open Tiana's dream restaurant and live happily ever after.
1. Tiana the Waitress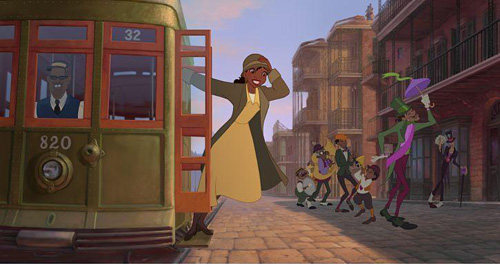 Just because Tiana works two jobs, it doesn't mean she looks like a mess. She makes her yellow work dress look very put-together by adding an adorable cloche hat and green jacket.
To help you emulate her look, I chose a yellow sundress and paired it with a short-sleeved cardigan and straw hat with 1920s flare. Finally, the addition of pretty oxfords and a layered necklace will have you looking chic well into fall.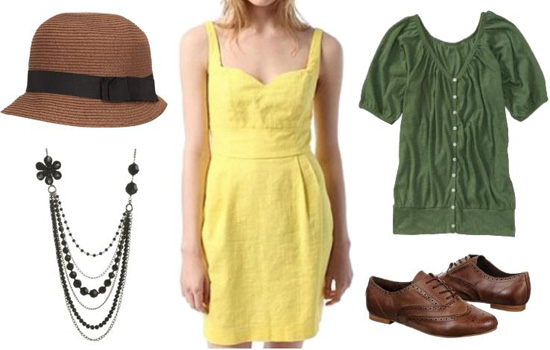 Products:
2. Daydreams of "Tiana's Place"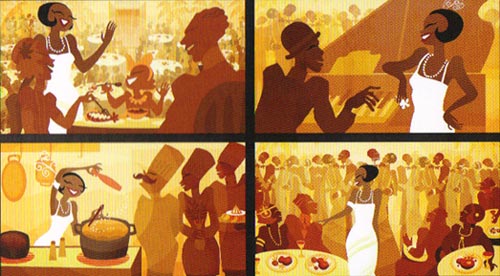 Tiana is very passionate about her goal of owning a restaurant, and she often daydreams of walking around her restaurant in a swanky dress, socializing with her customers.
To recreate this look, I used a beaded drop-waist dress, Mary Jane pumps, and, of course, a strand of pearls. Overall, the look really gives off a fabulous 1920s vibe.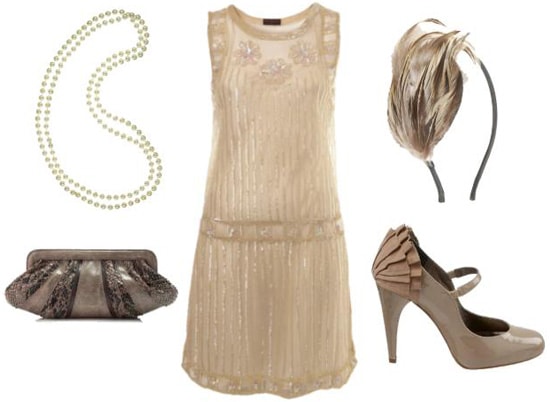 Products:
3. The Big Kiss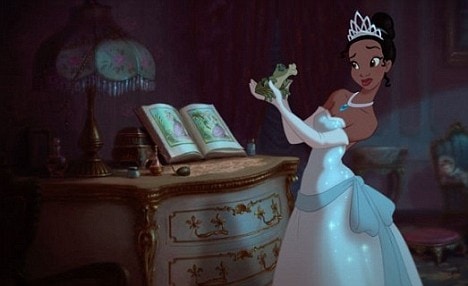 At the Mardi Gras Ball, Tiana spills a tray of beignets, ruining her outfit, so she changes into one of Charlote's ball gowns, a gorgeous blue dress with an open back. Finally, she accessorizes with a tiara.
For a modern outfit inspired by Tiana's blue dress, I chose a light blue mini dress with an open back. Instead of including a tiara, which would be impractical and a little costume-y, I chose a bib necklace that mimics the shape of her tiara in a more subtle way.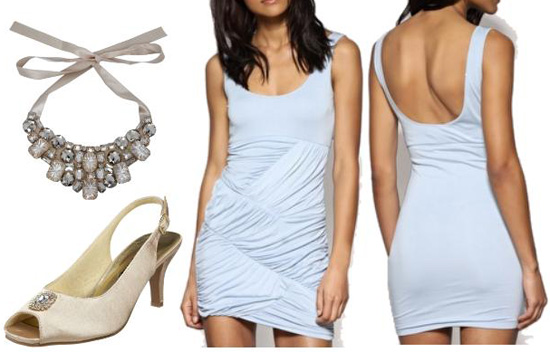 Products:
4. The Happy Ending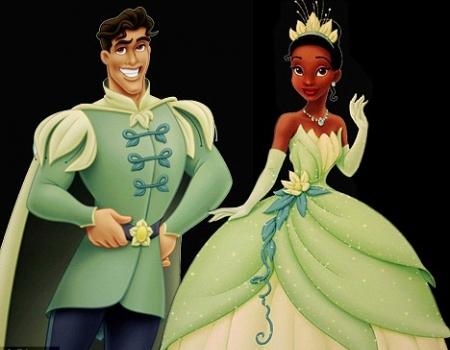 When Tiana kisses Prince Naveen at their wedding, she transforms back into a human wearing a gorgeous green dress.
For this look, I chose a less formal green dress with pleats, and accessorized with tiny frog earrings (since she was a frog for the majority of the movie) and a gold headband and purple ring to allude to the colors of Mardi Gras.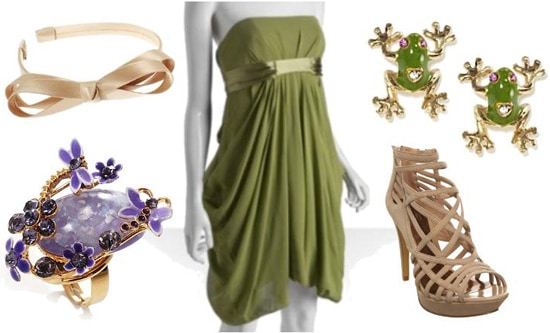 Products:
Thoughts?
Are you inspired by Princess Tiana's looks? Which Disney characters would you be interested in seeing posts about in the future? I want to know what you think, so be sure to leave your thoughts in a comment!
Related posts: