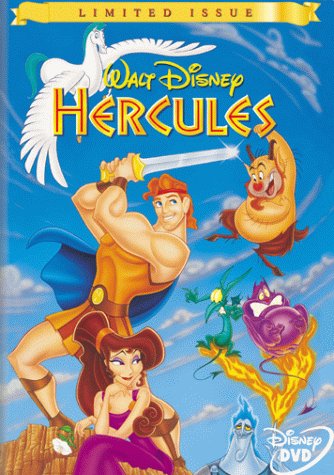 Megara is unlike other Disney heroines: Although she is beautiful and witty, she has a less optimistic view of the world than typical Disney leading ladies. This causes her to have a feisty attitude and a great deal of independence. She also has a great fashion sense. Although Meg only wears one outfit throughout the movie, I used different elements of it as inspiration below.
Like the previous articles in this series, the purpose of this article is to use a childhood idol as inspiration for outfits that you can actually pull off as a college student. All it takes is a little creativity!
For more Disney-inspired looks, check out our past articles on Walt Disney's Snow White, Walt Disney's Sleeping Beauty, Walt Disney's The Little Mermaid, Walt Disney's Cinderella, Walt Disney's Princess Jasmine, Walt Disney's Princess Tiana, Walt Disney's Pocahontas, Belle from Disney's Beauty and the Beast, and Jane Porter from Disney's Tarzan.
About Megara
Disney's Hercules takes place in ancient Greece, and is a humorous film starring characters and scenarios taken from classic Greek mythology.
Megara, also known as Meg, is the main female character. She gave up her soul to Hades, the Lord of the Underworld, to free her boyfriend's soul because she was so in love with him. But instead of being grateful, her boyfriend left her for another girl. This hurt Meg terribly, and caused her to have a pessimistic view of love and men.
Hercules is the son of Zeus and Hera who was born a God but turned into a mortal by Hades' minions. In a plot to defeat Hercules and take over the world, Hades gives Meg the task of finding his weakness. Meg obeys Hades' orders, because he is her master. Hades also promises her that if she succeeds, he will give her freedom. At first she thinks that Hercules is just a normal guy, but after getting to know him, she slowly lets her guard down and falls in love with him. Even though she wants her freedom, she loves Hercules so much that she can't help Hades defeat him.
Unfortunately, Hades realizes that Hercules' weakness is that he is in love with Meg, and Hades persuades him to give up his super strength for 24 hours in order to save Meg's soul. Hercules agrees, and Hades uses this time to try and take over the world. Hercules puts up a fight, even though he doesn't have his strength, which makes him a true hero and gives him immortality and permission to live with his parents on Mt. Olympus. The only problem is that Megara can't live there, so he decides to remain mortal to be with his true love.
Meg Outfit 1: Form-Fitting Dress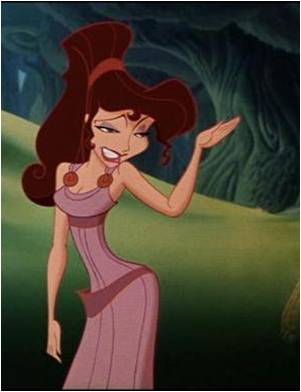 Megara's basic outfit in the film fits snugly on her body to show off her feminine curves. To create a similar look, I decided to use that element of her outfit to make something that would be perfect for a night out or a cocktail party. I chose a body-con dress with a colorblock pattern, since her dress has two purple tones.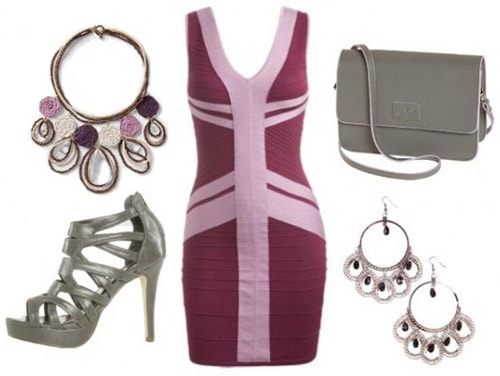 Necklace- Anthropologie, Shoes- Windsor, Dress- Arden B, Bag- Modcloth, Earrings- Fashion Addict
Meg Outfit 2: Casual Grecian Gown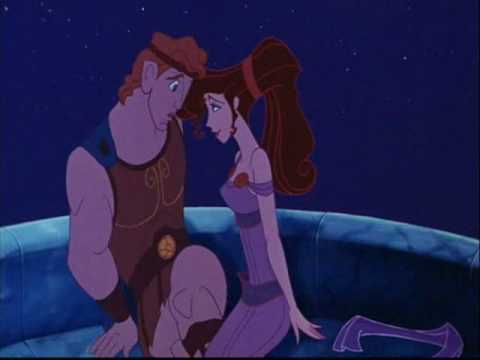 Meg's purple outfit can also inspire a more casual look. Below, I used a simple purple dress with cutouts to add interest and give off a sultry Megara vibe. I also added a circular necklace, similar to the beads on her dress straps, and a pop of orange color in the scarf, reminiscent of her headband.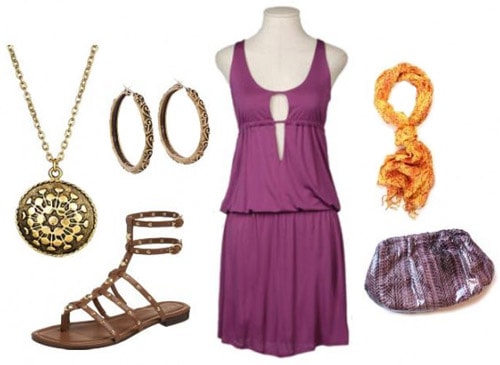 Necklace- Max and Chloe, Earrings- Zappos, Shoes- Endless, Dress- YOOX, Scarf- Lori's Shoes, Clutch- Love Worn
Meg Outfit 3: Maxi Dress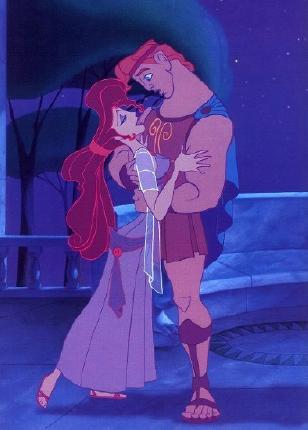 Fans of the maxi dress trend, rejoice: This look is the perfect way to recreate Megara's ensemble. You can channel her Grecian aesthetic by wearing a slender purple maxi dress, gladiator sandals, and a cute lightning bolt ring (which represents her love, Hercules).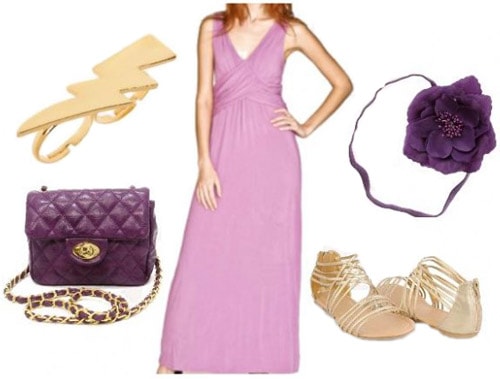 Ring- Modcloth, Bag- Mimi Boutique, Dress- Shop The Trend Boutique, Headband- Dorothy Perkins, Shoes- Forever 21
Bonus: The Muses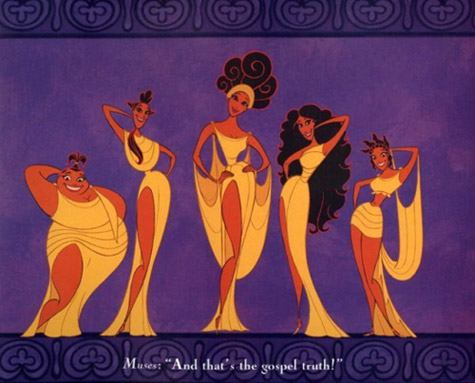 Throughout the movie, the five goddesses known as the Muses narrate Hercules' story in song form. Although they each wear a different dress, I combined elements of all of the Muses to create an outfit fit for a Greek goddess.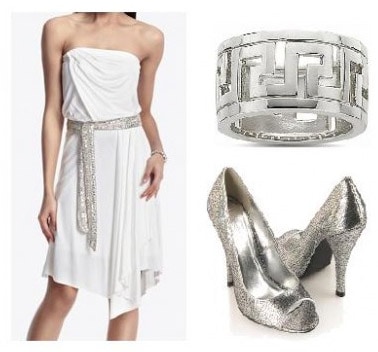 Dress- White House Black Market, Ring- JC Penny, Shoes- Forever 21
Thoughts?
Are you inspired by Meg? Which look is your favorite? Which Disney characters would you be interested in seeing posts about in the future? I want to know what you think, so be sure to leave your thoughts in a comment!