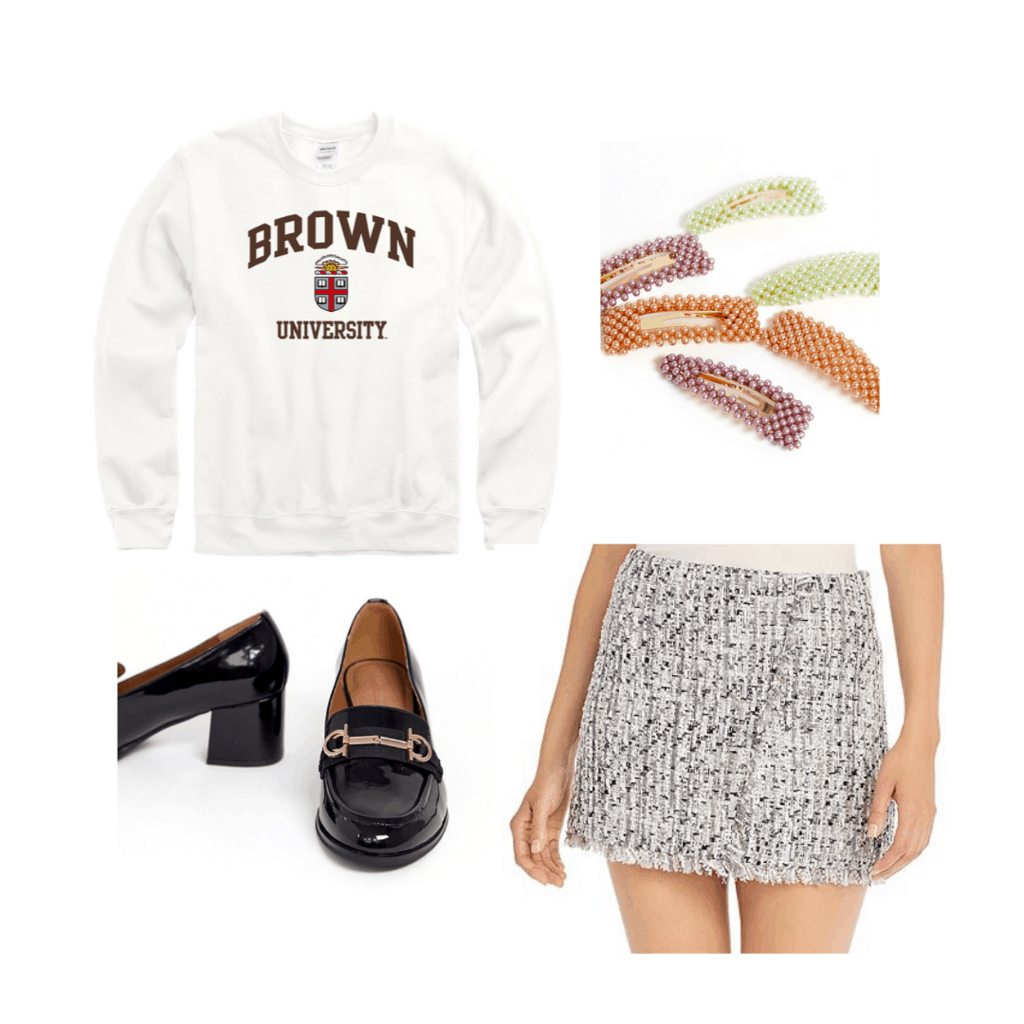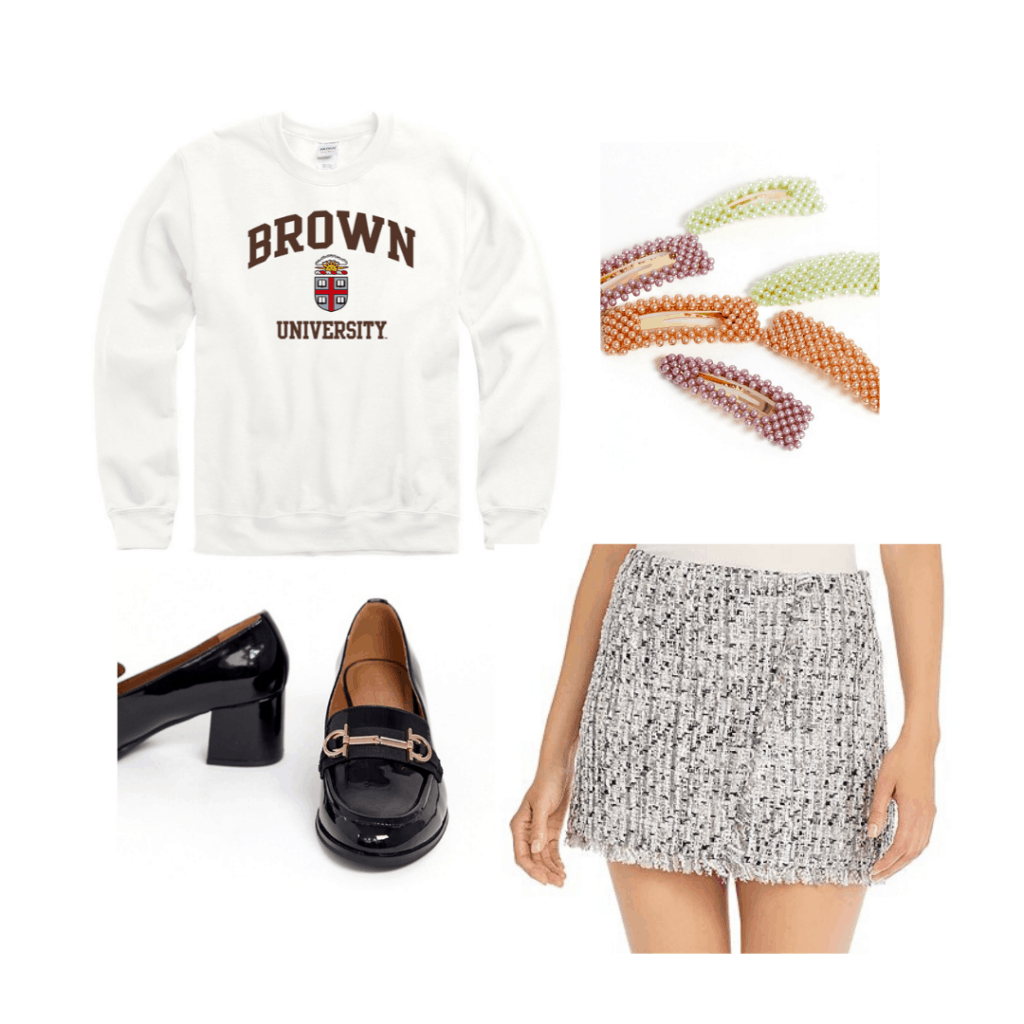 I have to admit that coming into college as a freshman I was way more excited about all the college apparel I would get to wear than the classes I would be taking.
But I've found it's way too easy to resort to wearing my college sweatshirt with a pair of jeans and sneakers as I book it to class.
Don't get me wrong, that's always a cute and safe look. But safe can get boring and with endless ways to show your school spirit while still looking cute, why settle for boring?
With Calvin Klein lines and Vogue photoshoots being dedicated to college apparel, the look couldn't be more fashionable. I'm all for a cute look that lets everyone know you're a smart, driven college woman.
So let's show our college spirit in fashion. Here are a few ideas for how to wear college sweatshirts, perfect for anyone looking to try a different look:
How to Wear College Sweatshirts: Edgy Look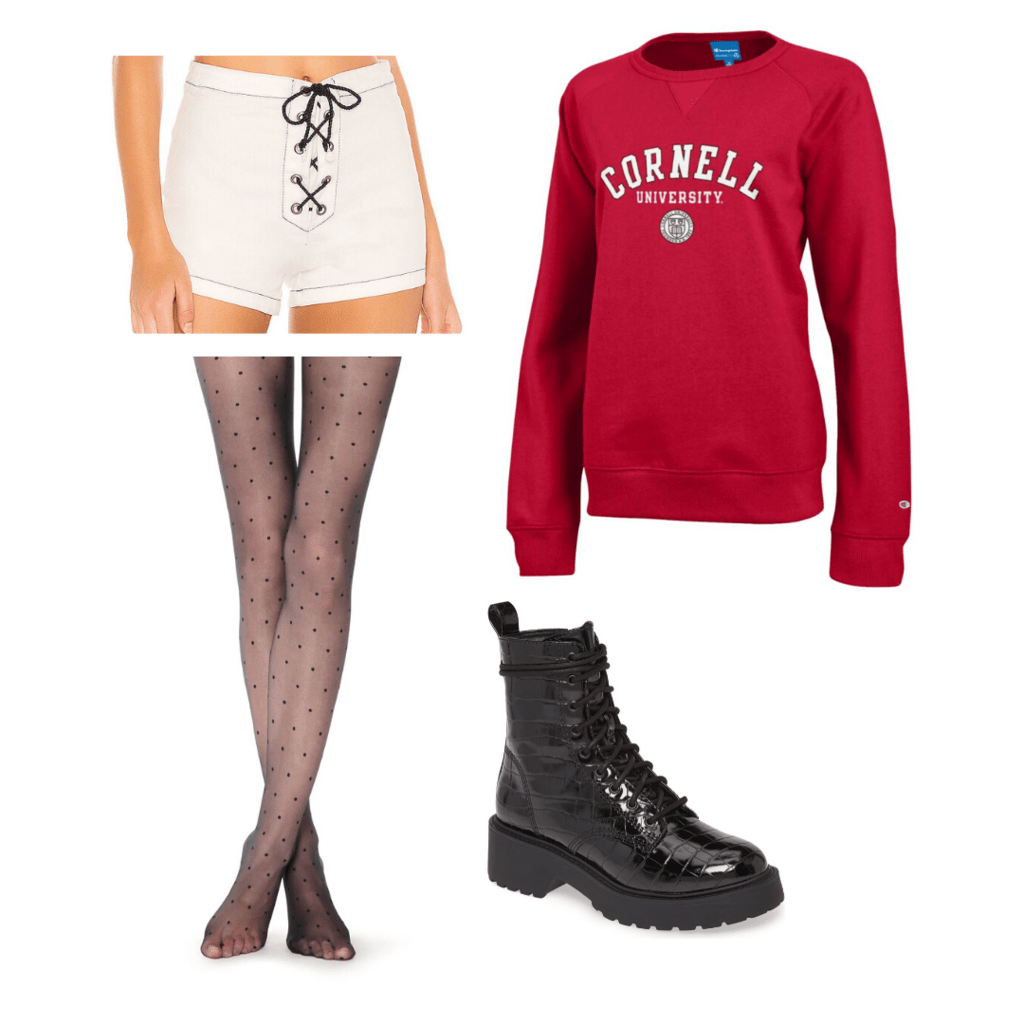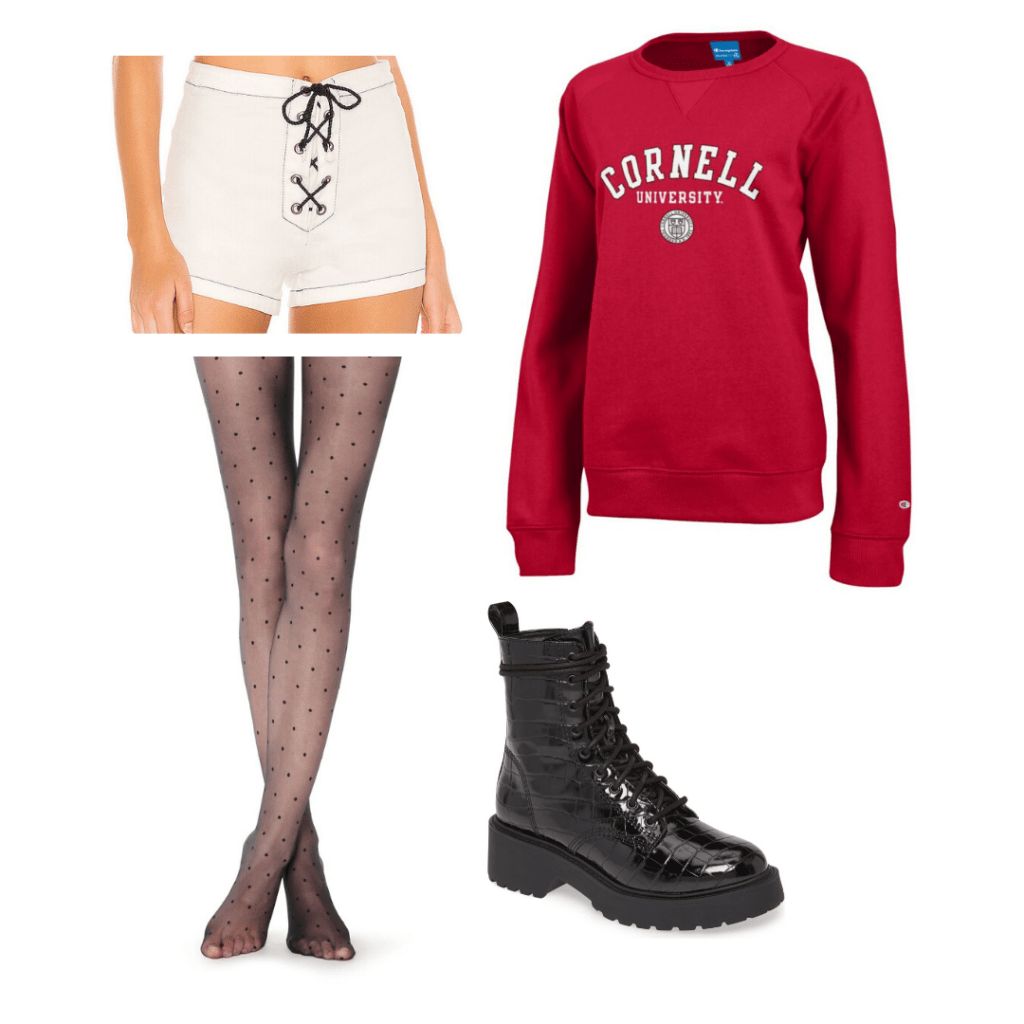 Products: Sweater – Cornell, Shorts – Revolve, Boots – Steve Madden, Tights – Calzedonia
Maybe it's just me, but when I was younger and watched The Clique, I became obsessed with tights and shorts. While the trend has recently been a fashion don't, it's coming back into style and I'm here for it.
This combination makes for a casual look that lets you wear a bold colored college sweatshirt. Combat boots help to finish up the edgy look and of course we couldn't go without an animal print in 2020.
Supermodel Look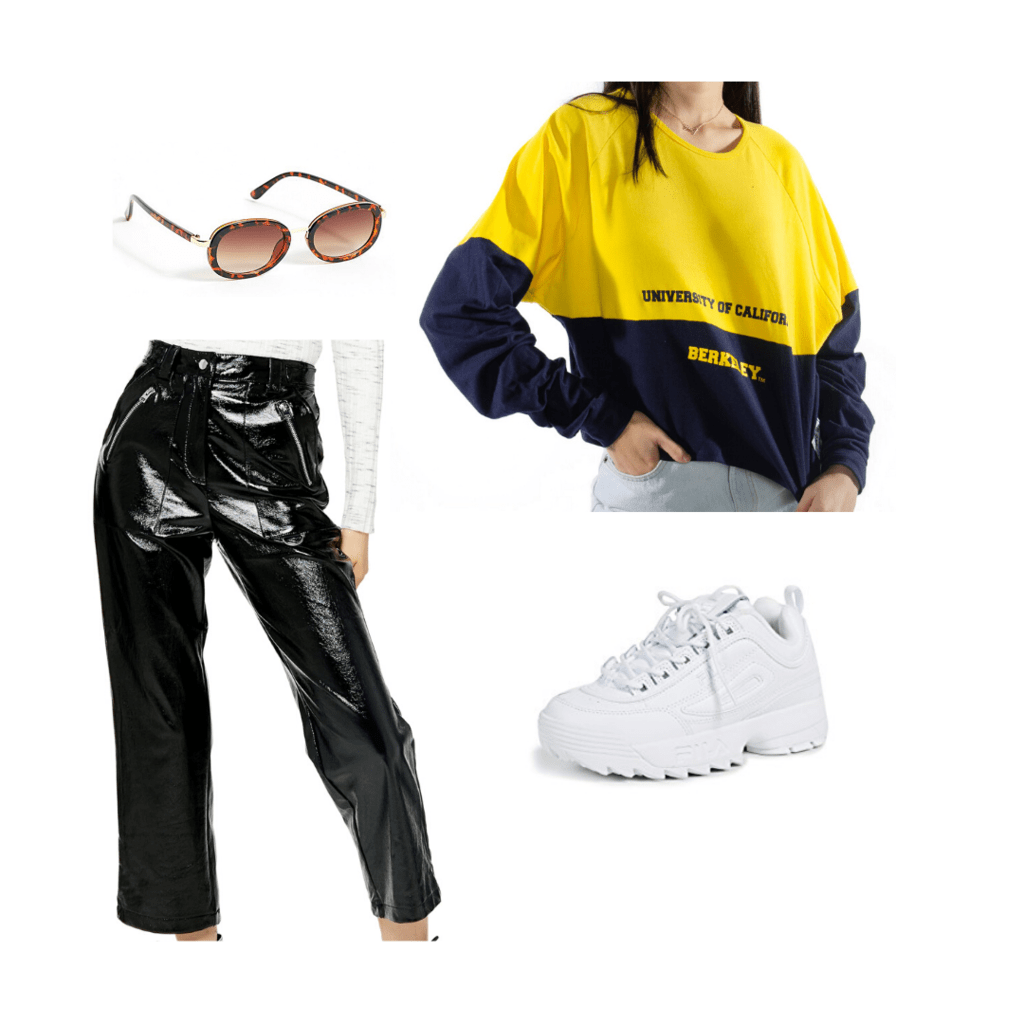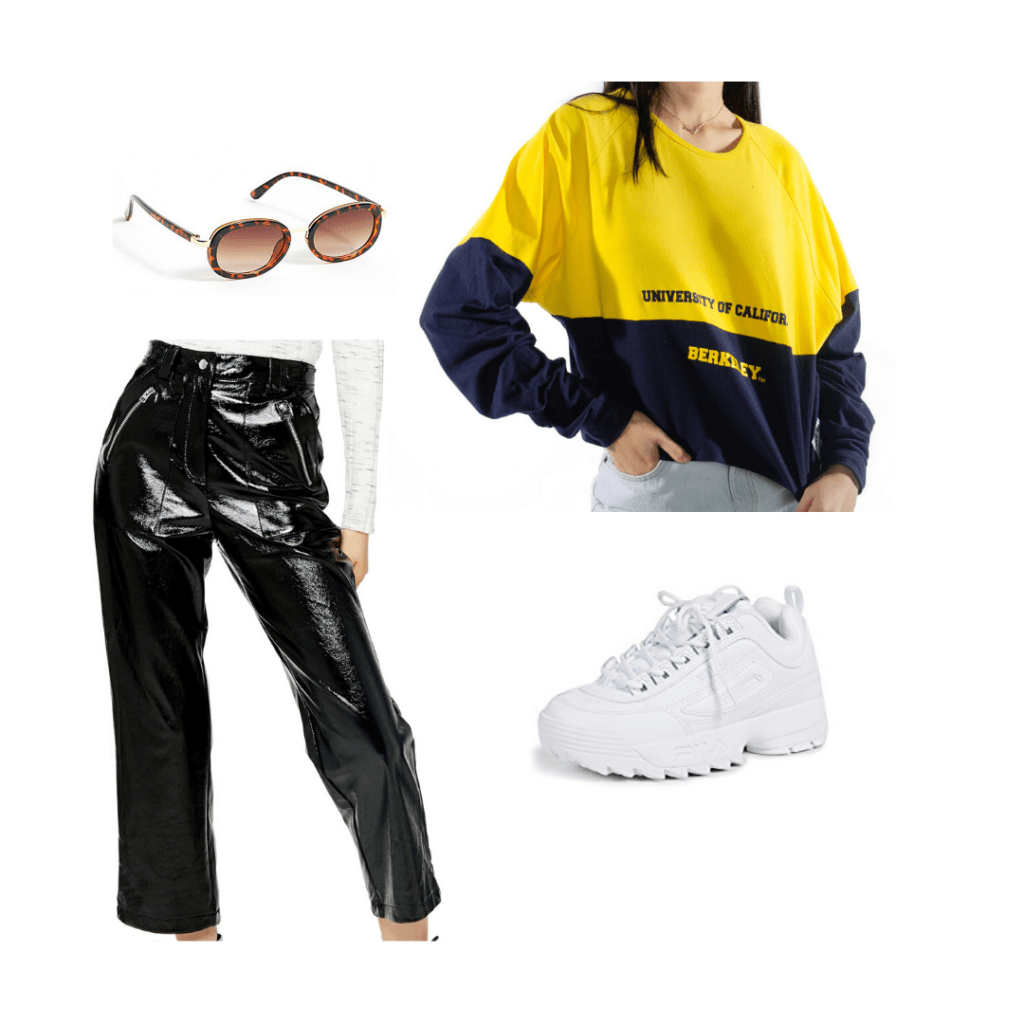 Products: Sweater – Hype and Vice, Pants – Topshop, Sneakers – Fila, Sunglasses – Free People
If it's good enough for Kendall, it's good enough for me.
I still can't get over Calvin Klein making UC Berkeley sweaters, and even better, Kendall Jenner wearing the pieces — see Instagram photo above. Okay, I might be biased because I go to Cal, but everyone has to admit the looks are to die for.
The trick to the cool model look is the combination of leather pants and chic laid back sunglasses. The sweater transforms the leather into a casual class look. Go bears!
Elegant Look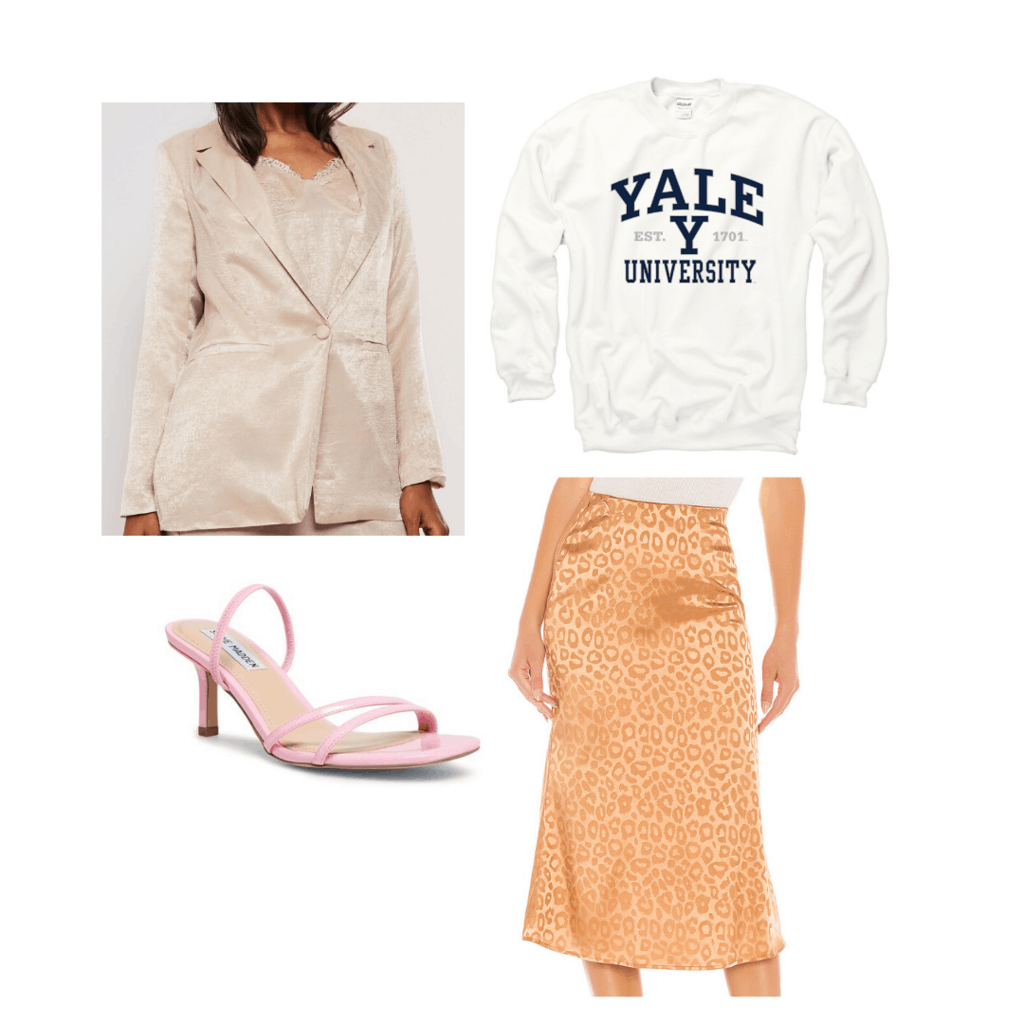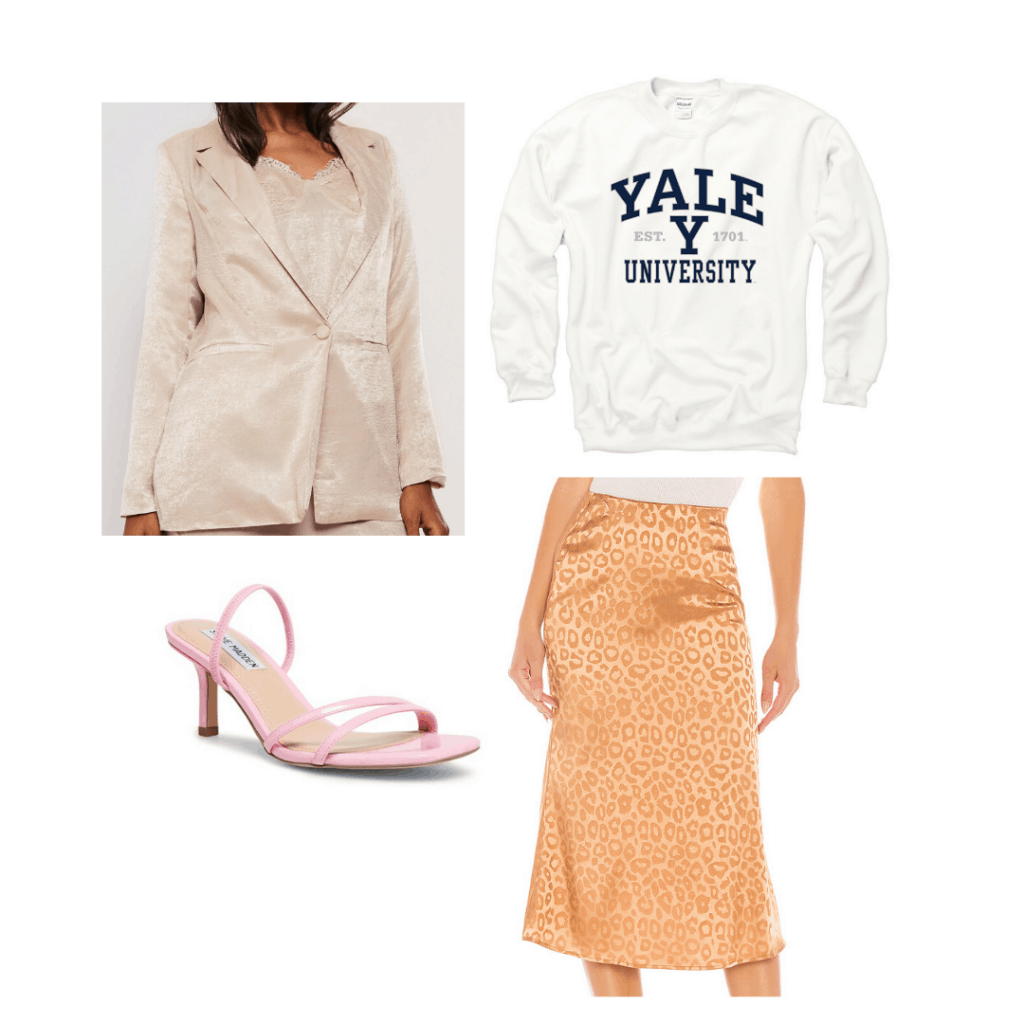 Products: Sweater – Yale, Skirt – Revolve, Blazer – Missguided, Heels – Steve Madden
Yes, you can dress up your college sweatshirt! Tuck it into a silky midi skirt (bonus points: animal print) for a classy look.
Layering with a blazer (optional) will make the look even fancier by creating a contrast with the sweater.
Grab a pair of colorful kitten heels to perfect the elegant style.
Now you can go to a fancy restaurant or high school reunion letting everyone know you mean business.
Preppy Look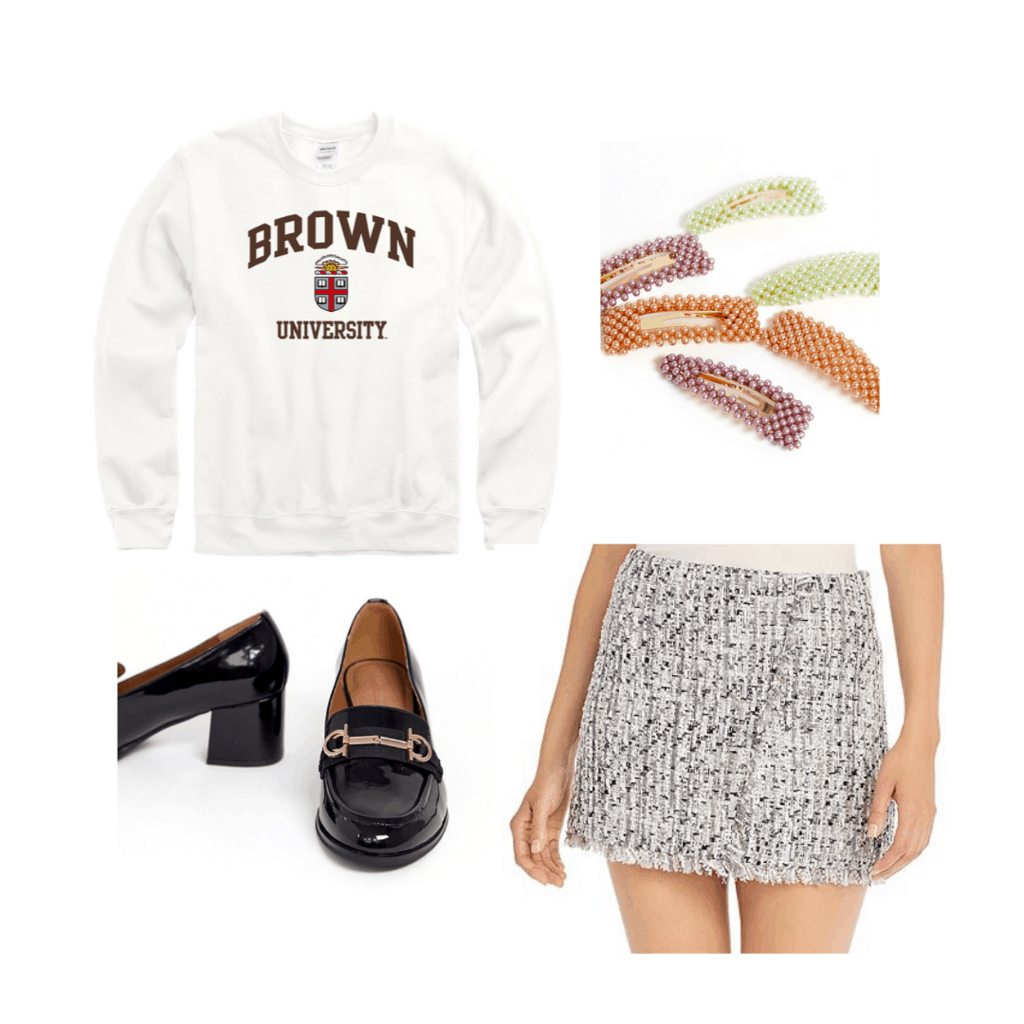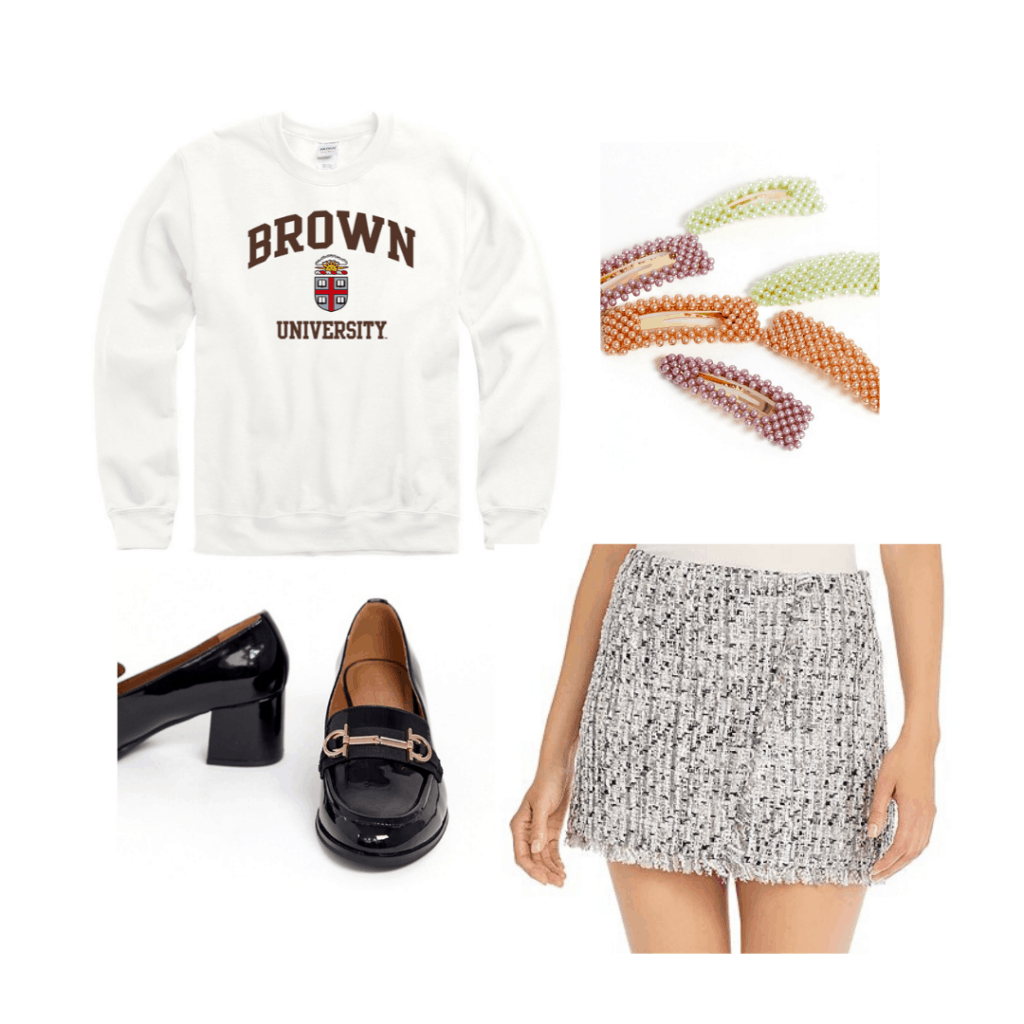 Products: Sweater – Brown, Skirt – Bloomingdale's, Loafers – Asos, Hair clips – Asos
Oftentimes college students are associated with a preppy style, but for those of us who consistently see people showing up to class in their pajamas, we know that to not really be the case.
But I have to admit, a preppy look is so cute, and a perfect way to dress up your college sweater.
Nothing says preppy like a tweed skirt and loafers. Finish your look with a Blair Waldorf-esque hair accessory, like these colorful hair clips or a headband.
This outfit is cute for class, a day out with your friends, or a family reunion where you can give the illusion to your relatives that you have your life together.
How do you wear your college sweatshirts?
While now, as a second year college student, I know there's more to university than the apparel you get to show off, it's still cute. There are so many ways you can wear your college sweatshirt to show off your personal style and school spirit.
For more on wearing sweatshirts, be sure to see our guide to our favorite cute basic sweatshirts on sale right now.
What did you think of our outfit ideas? Did we miss any college sweatshirt outfit ideas? Let us know!