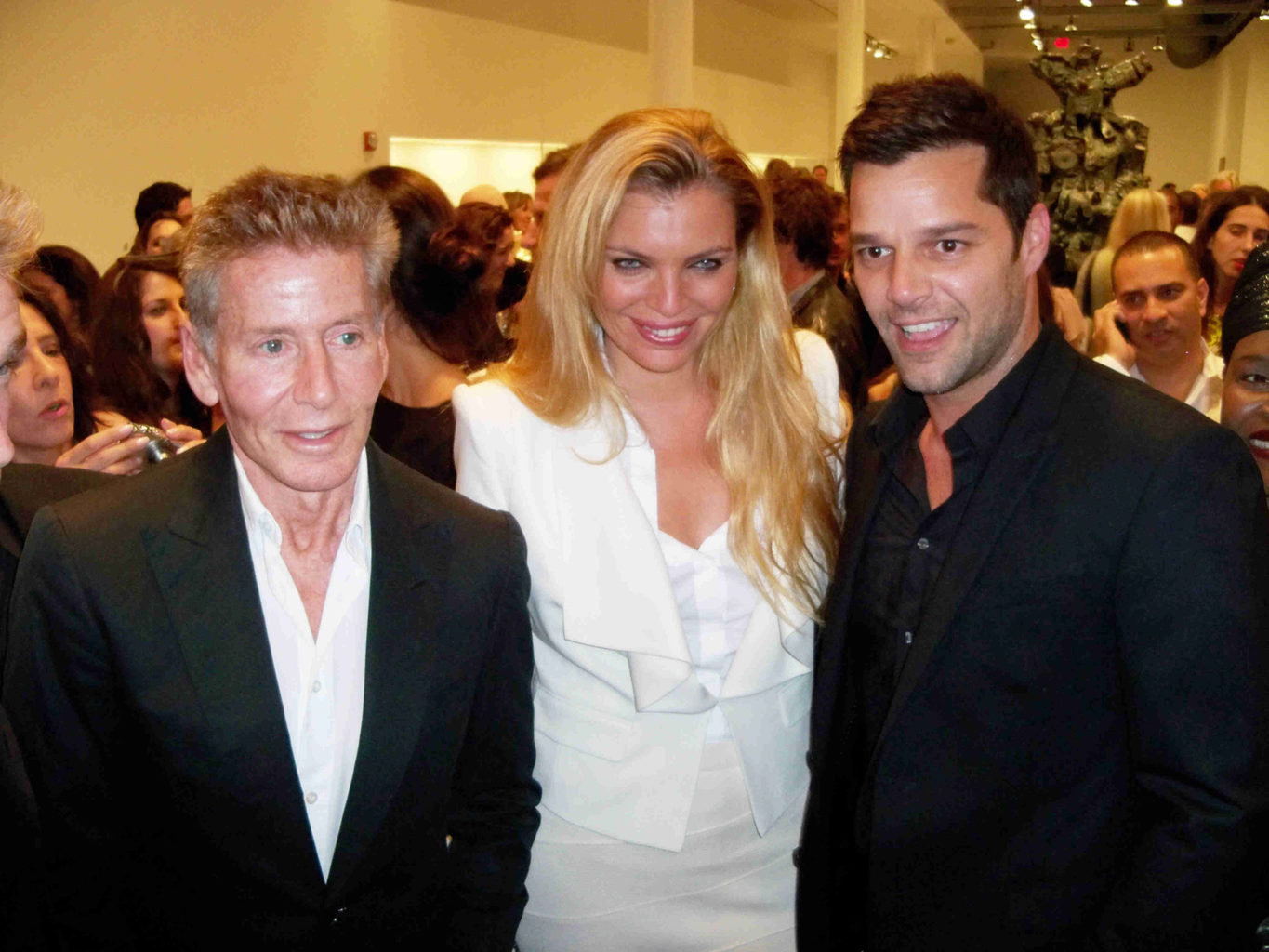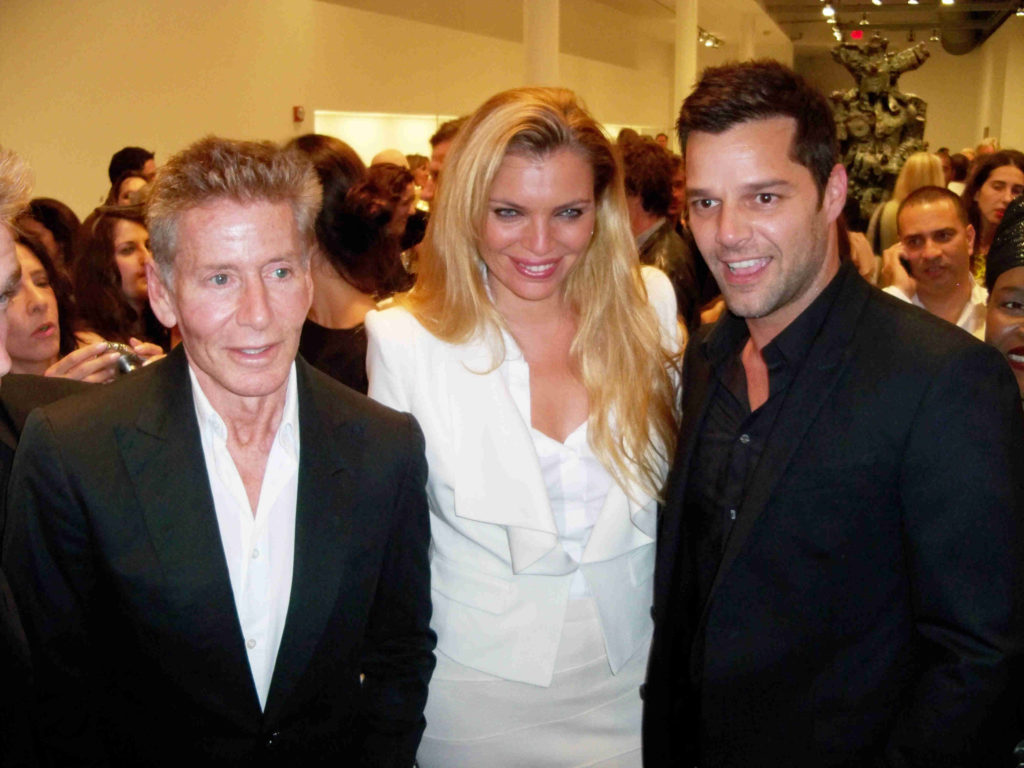 This round of CF's Know Your Fashion Designers is going to get a little racy because we're featuring American designer Calvin Klein, a designer who is famous for not only his casual, minimalist clothing, but also for the racy advertisements he commissioned to propel his brand's sales.
You may find his start as a fashion designer similar to designers that have been featured before, such as Michael Kors and Donna Karan, who also have family backgrounds in New York and student experience at FIT. For more info on other designers, check out our posts on Chanel, Prada, Gucci, Valentino, DVF and Manish Malhotra.
Thank you to those who voted for the next designer to be featured! Keep voting and your favorite designer could be featured next!
10 Facts about Calvin Klein:
Calvin Richard Klein was born on November 19, 1942, in the Bronx, New York. His grandmother was a seamstress, and that's how his love of sewing began.
Klein attended the High School of Art and Design, and later FIT, where he graduated in 1962.
He spent five years as an apprentice in a coat and suit house on Seventh Avenue in NYC, creating his own designs on the side.
In 1968, Klein and his childhood friend Barry Schwartz created a Calvin Klein coat business, making only men's sportswear. Encouraged by favorable reviews from the fashion press and the support of store executives, Klein expanded his line to include women's attire.
Advertising was key to Klein's success in the '80s: His advertisements were frequently photographed by Bruce Weber (who has also worked with Ralph Lauren and Abercrombie + Fitch) and featured men and women being sexually idolized. Famous celebrities like Mark Wahlberg and Brooke Shields first rocketed to worldwide stardom after modeling Calvin Klein's men's underwear and jeans. A famous (and controversial) CK advertisement from the 1980s stars Brooke Shields in her teens modeling CK jeans, proclaiming: "Nothing comes between me and my Calvins."
Klein was the first designer to make women's underwear resembling men's jockey shorts.
Klein's provocative advertising continued in the 1990s, when the brand caused a stir by using teenage models in suggestive poses (this was also a controversial issue for A+F advertising around the same era). These ads were widely criticized for being socially irresponsible, and Klein eventually cancelled them.
Even though he discontinued the suggestive-teenage ads for his main clothing brand, Klein's fragrance advertisements continued to use sexual images for sales, which boosted the success of his major fragrances Obsession, Eternity, and Escape.
Although his fragrance and jean advertising methods have been criticized, Klein's clothing lines have continued to receive praise over the years. Klein won the prestigious Coty Award three times in a row in 1973, 1974 and 1975; he was the youngest designer to receive that honor. In 1982, 1983, and 1986 he won the Council of Fashion Designers of America Award.
Today, the main womenswear designer at Calvin Klein is Francisco Costa, who had worked with Mr. Klein himself before his departure as Creative Director back in 2003. Calvin Klein himself is still technically a member of the company, but has been largely withdrawn from the business for the past few years.
Outfit Inspired by Calvin Klein: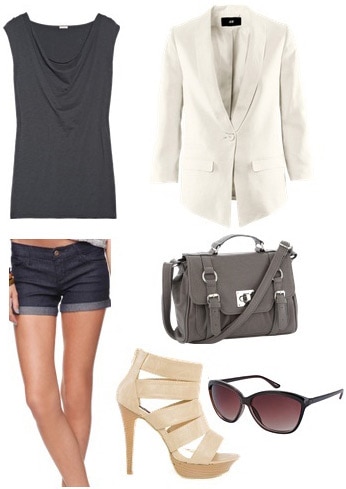 top, blazer, shorts, satchel, shoes, sunglasses
Minimalists, rejoice! Calvin Klein is all about neutrals and chic fashion at its simplest. When I was looking through his website's lookbook and the Spring '11 advertisements, there were almost no accessories at all on the models!
This look is inspired by a spring advertisement that really shows the brand's love of stylish minimalism. The ensemble is comprised of basic staples, from the structured cream blazer to the simple gray satchel, but the sky-high heels and classic jean shorts keep the outfit from looking too stuffy. Don those sunglasses for those sunny days ahead, but avoid piling on the jewelry and accessories here – the CK look is all about being carefree and simple.
Extra for Experts:
The Calvin Klein brand has demonstrated the power of advertising in transforming a small brand into a household name. Learn more from these biographies on CK's lifestyle and his business:
Thoughts on Calvin Klein?
What do you think of Calvin Klein? Do you like his minimalist style or prefer a style with more embellishments? What do you think of his controversial style of advertising? Let us know! And don't forget to tell us your favorite designer for a chance to have your pick featured in the next round of CF's Know Your Fashion Designers.