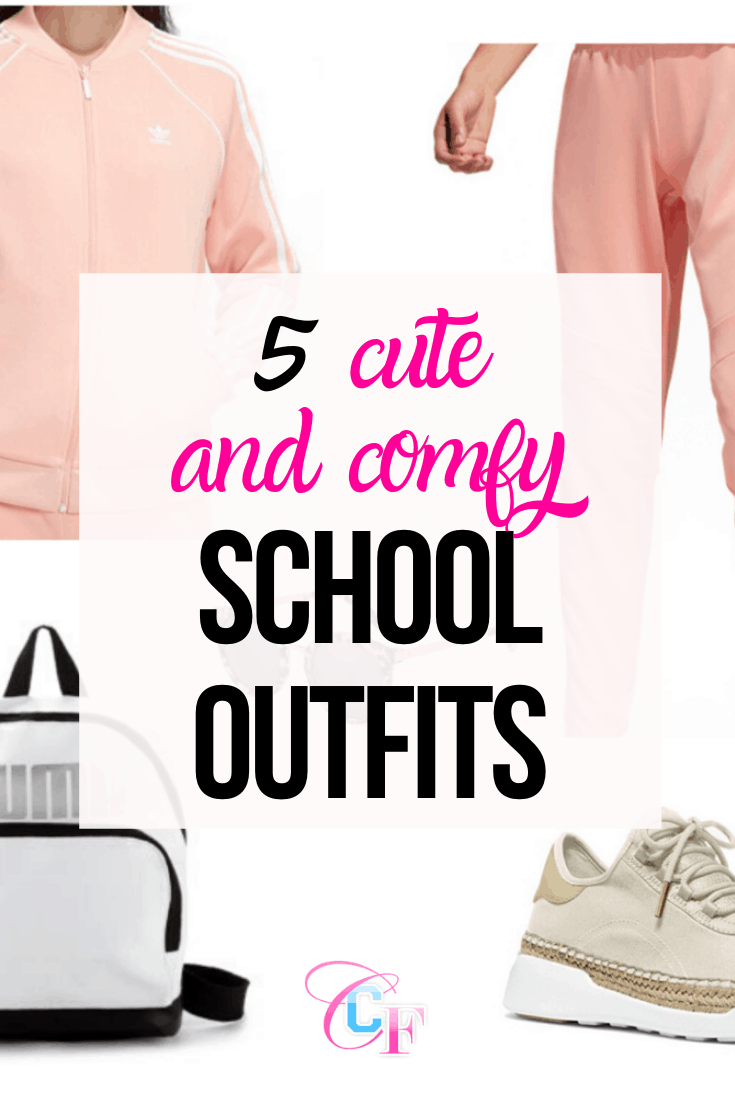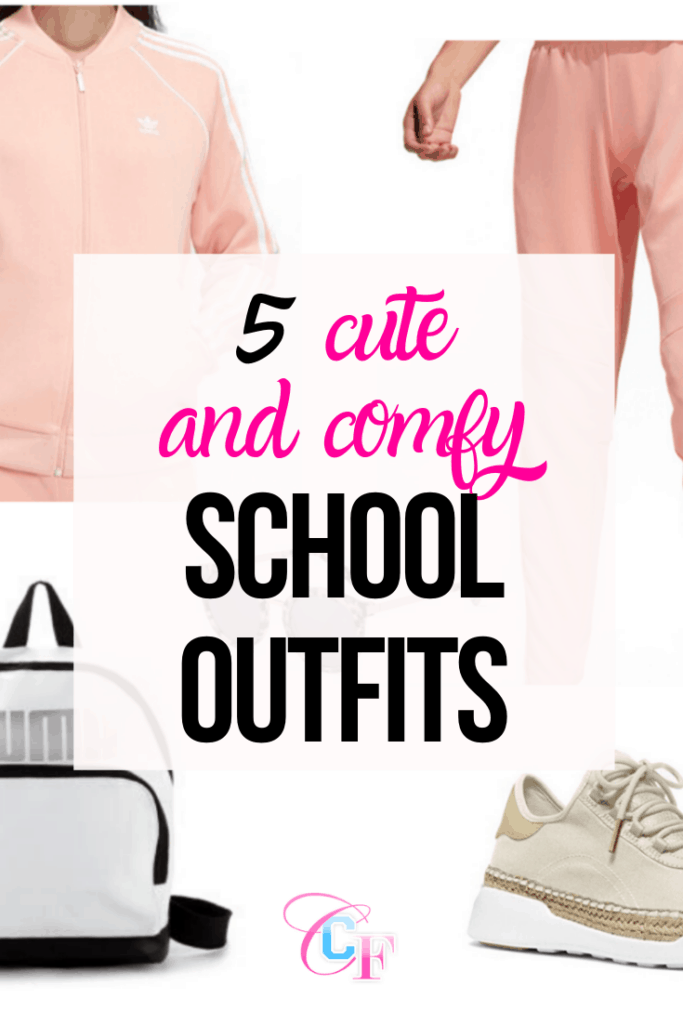 Morning classes are the bane of my existence, I avoid them like the plague. But like a European villager in medieval times, I have not been able to escape this plague entirely.
Every morning, I find myself snoozing the alarm on my phone repeatedly, leaving me with 5 minutes to get dressed and get out of the house. Which means I tend to show up to class in the same outfits every day.
Feeling put together sets the tone for my day, and therefore when I look like I just rolled out of bed, I often feel I am in bed in my lectures… which doesn't fare well for my grades. Which leads to a question many college women face: how can I look ready and feel comfortable for my morning classes, quickly?
Well, while I suggest laying out your clothes the night before, we all know we never do that. So, here are a few cute, low-effort school outfit ideas you can try tomorrow morning. They're all cute, comfy, and best of all, super easy to put together.
Related post: The Best Cute Outfits for Teens to Wear On Repeat This Year
All black with a pop of color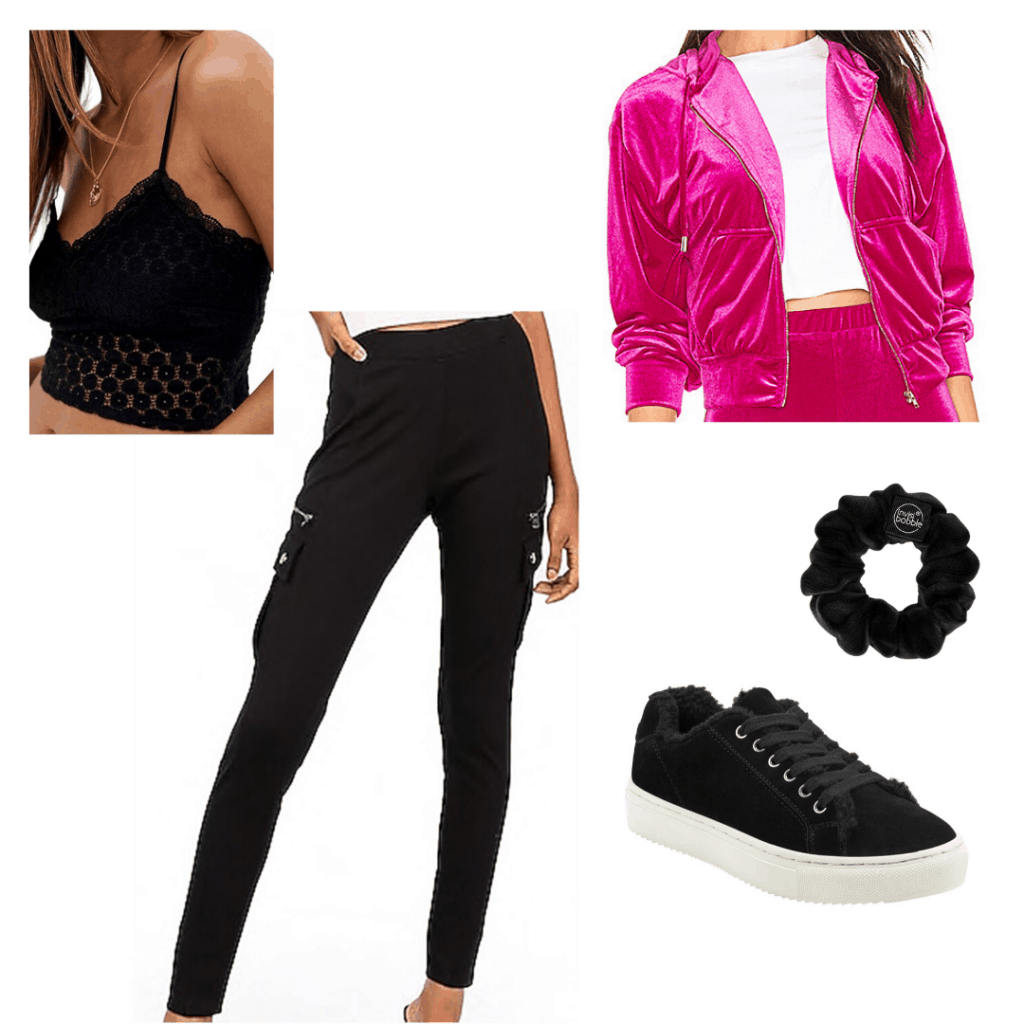 Products: Crop top – Asos, Pants – Express, Hoodie – Revolve, Scrunchies – Sephora, Sneakers – Nordstrom
All black outfits are crazy easy to put together, and they look super chic as well. However, you can add a bit of color not only to your outfit but to your college campus with one pop of color.
Put on your usual all black school outfit and just pick one bold accent piece. Why not pick something as comfy as a hoodie?
If that's too big of a step, try a pastel tone or even an earthy tone which will already make your outfit look thought out.
Bonus: wool lined shoes are super comfy and cozy for an early morning — they feel like slippers!
Biker shorts + oversized graphic t-shirt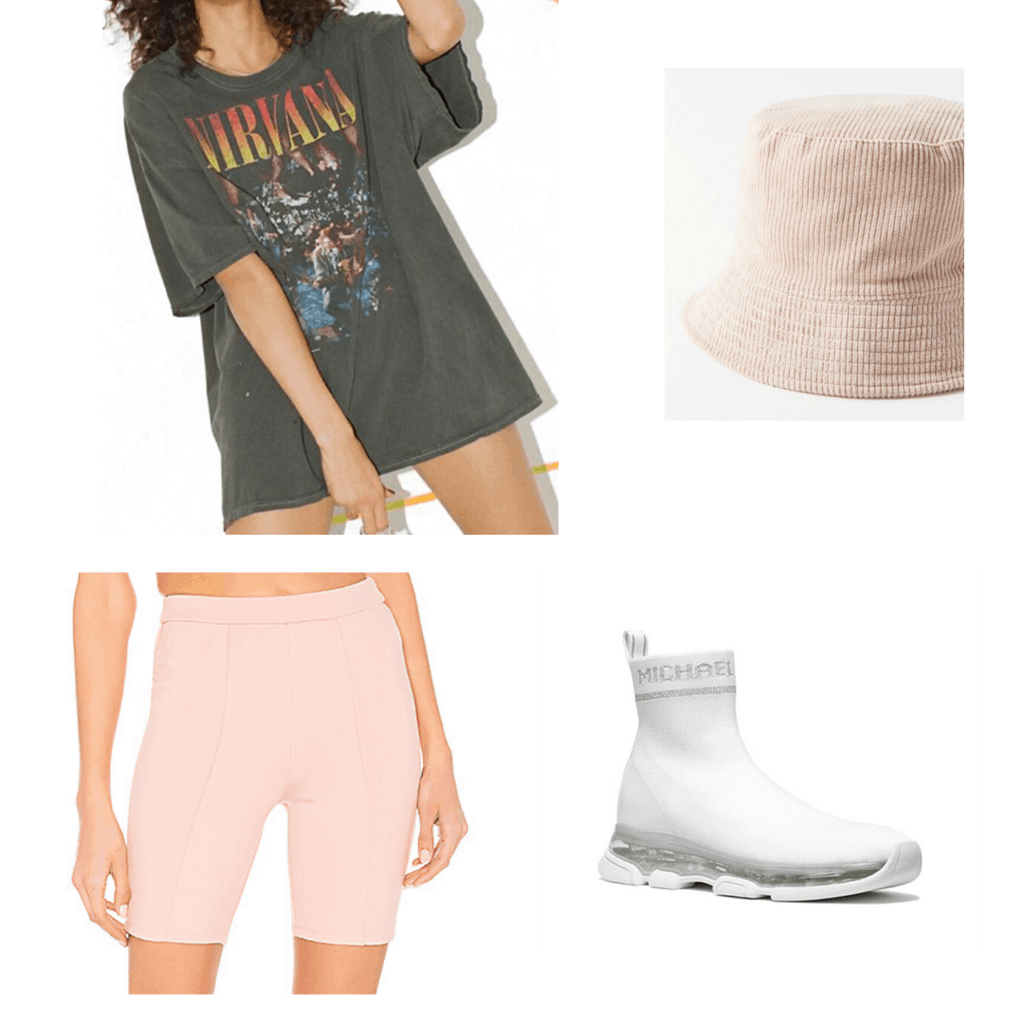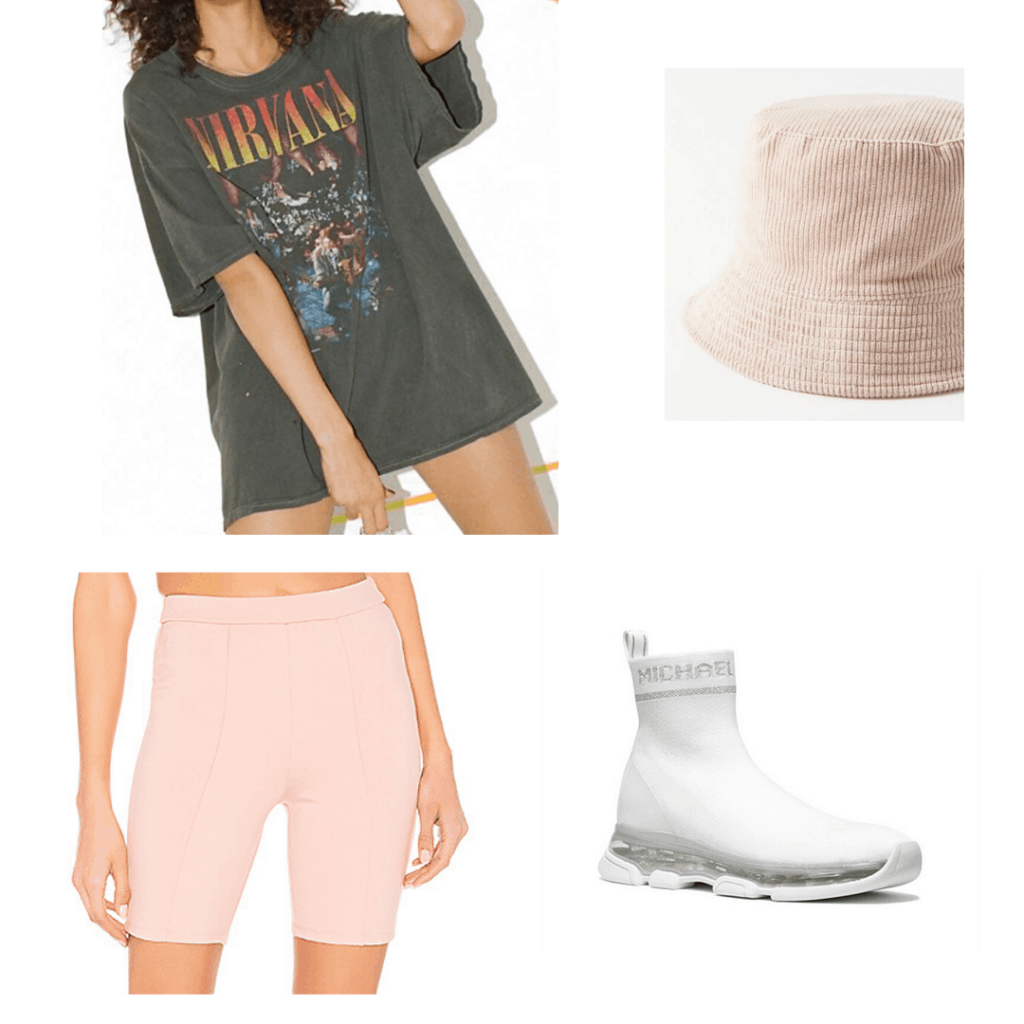 Products: Oversized graphic t-shirt – Urban Outfitters, Biker shorts – Revolve, Bucket Hat – Urban Outfitters, Sock Sneakers – Michael Kors
I have to be honest, at first I wasn't sold on biker shorts. But when I found these adorable pastel pink ones, there was no keeping me away from this trend.
A large graphic t-shirt brings proportion to your outfit while keeping you super comfy. Sock sneakers allows you to skip an entire step of putting socks on, and that sounds like an extra 30 seconds of sleep to me.
If you haven't noticed from reading my other posts here, I have an obsession with bucket hats. The truth is, they do a great job at hiding my bed head… which I cannot afford to lose a minute of sleep to comb.
Further reading: The Cutest Bucket Hat Outfits to Wear Right Now
Oversized hoodie + sneakers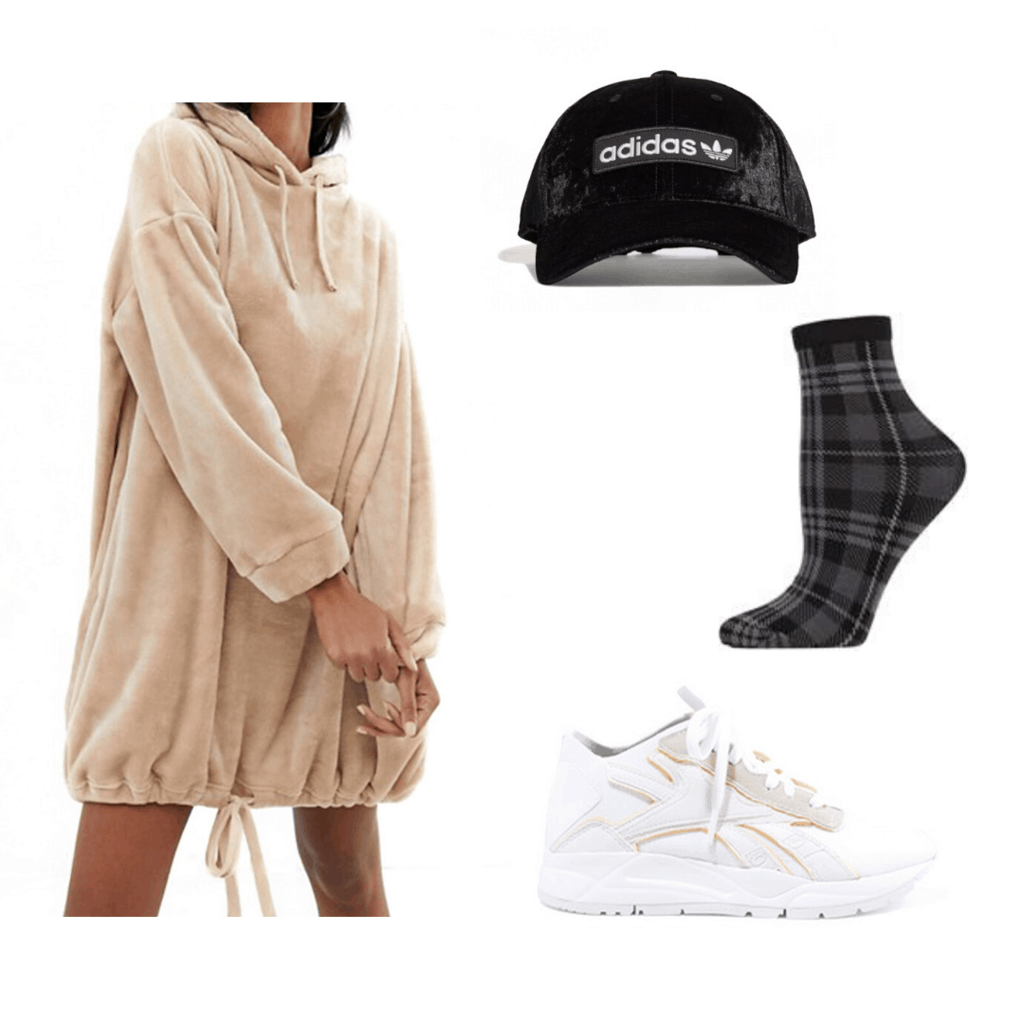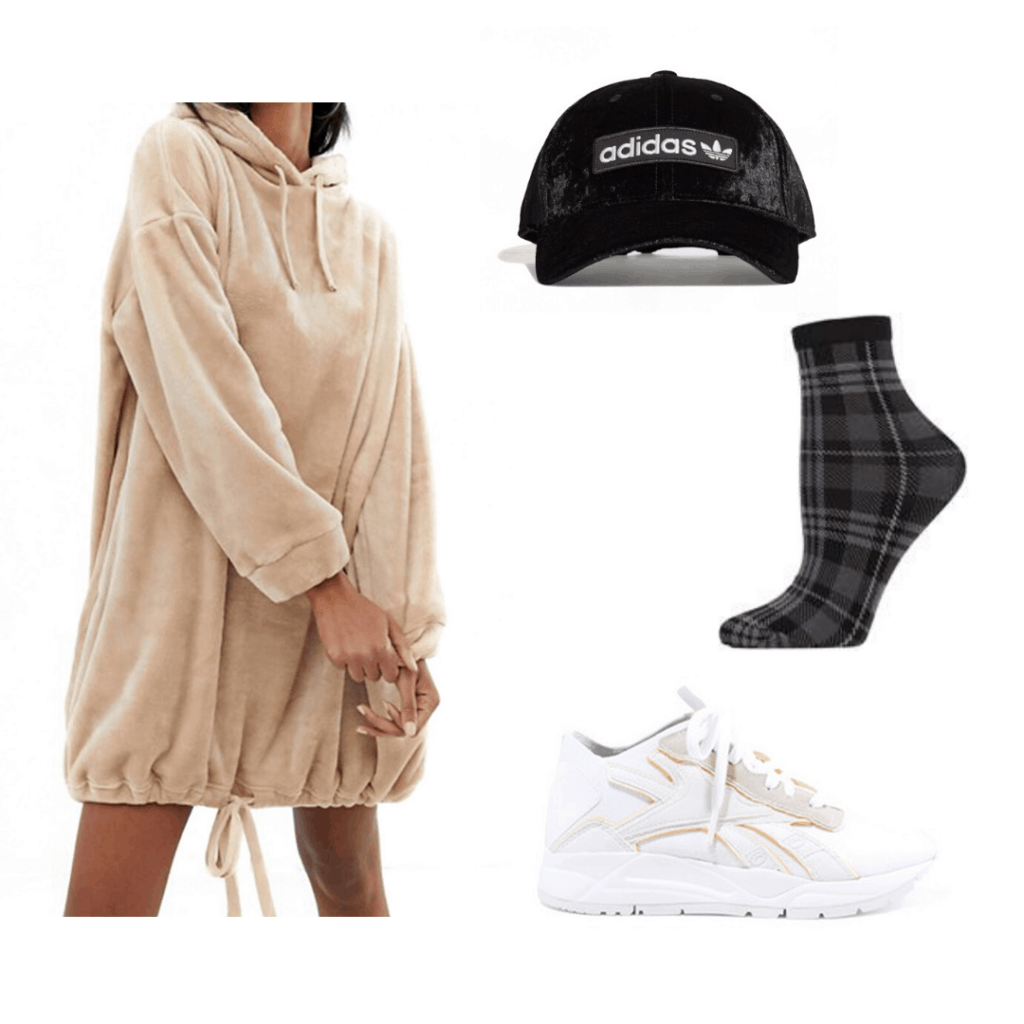 Products: Oversized hoodie – Asos, Baseball cap – Adidas, Socks – Memoi, Sneakers – Net-a-Porter
Yes, you heard me right, you can look put together with a hoodie.
Match an oversized hoodie with some cool sneakers and you have yourself a perfect school outfit. If the hoodie is big enough, it works the same as a dress. You can also rock bike shorts underneath for extra coverage.
Bonus points: you don't have to take off your comfy bed socks for an extra touch of your personality for this 2 minute look.
Coordinated Tracksuits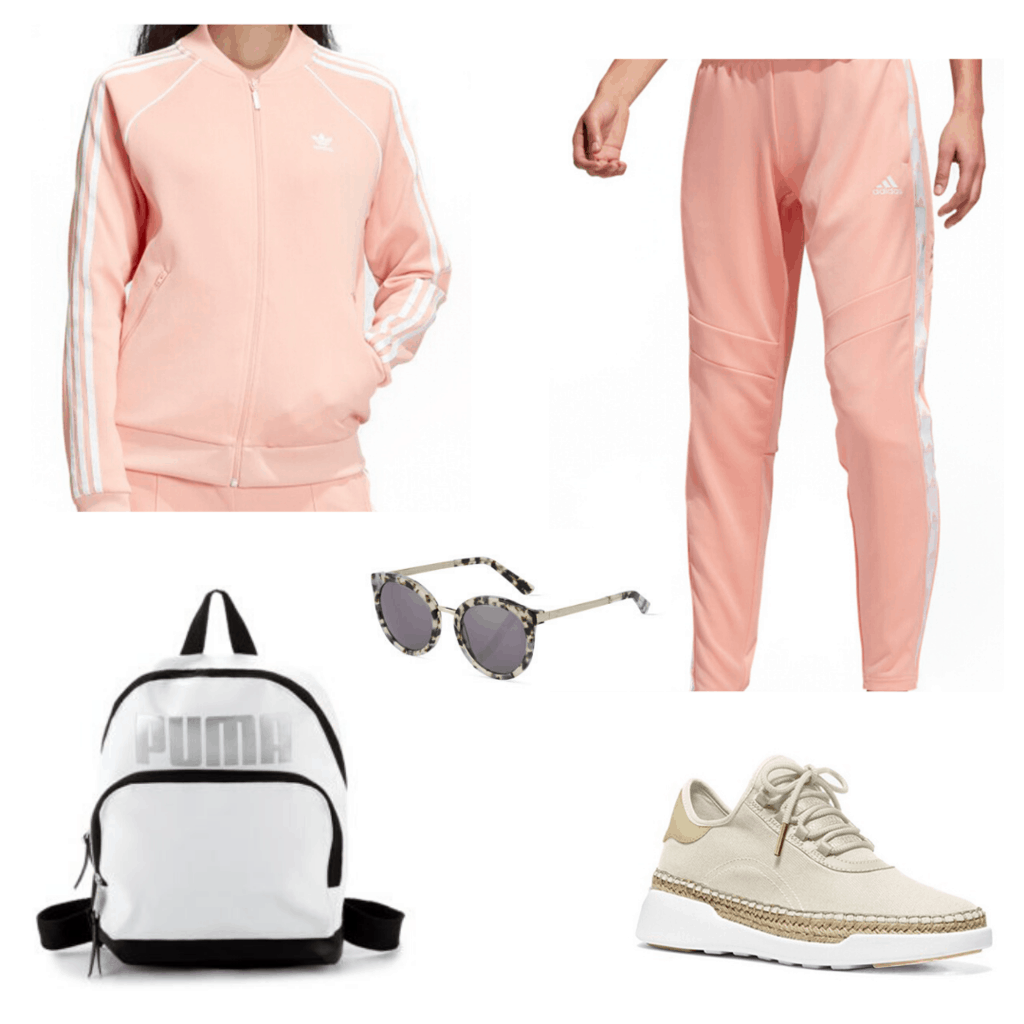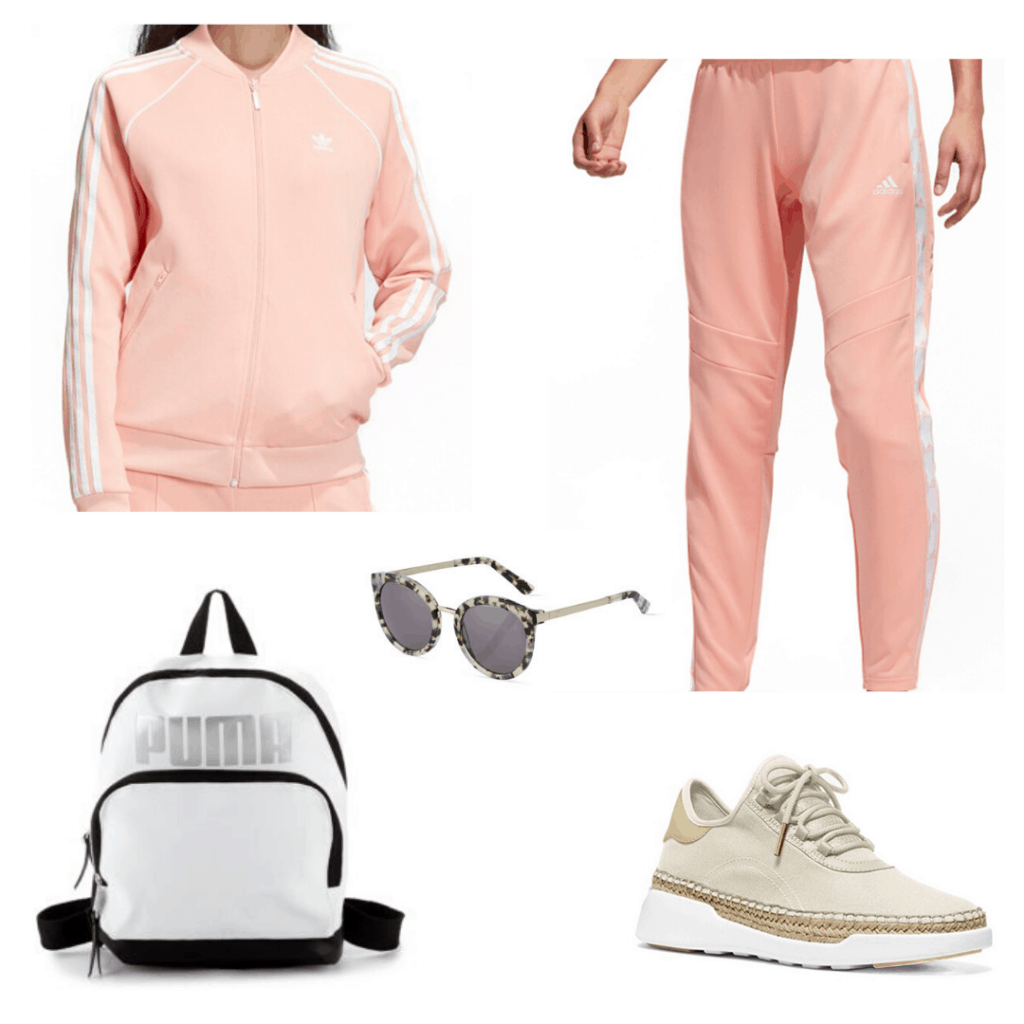 Products: Jacket – Adidas, Joggers – Adidas, Backpack – Puma, Sunglasses – Neiman Marcus, Shoes – Michael Kors
Tracksuits is just one of those fashion things you either hate or love. Either way, a coordinated set always looks put together, even if it's a tracksuit. Athleisure is still in, and the trend is going stronger than ever.
Add your favorite pair of sunglasses for a cool and casual look.
Boiler suits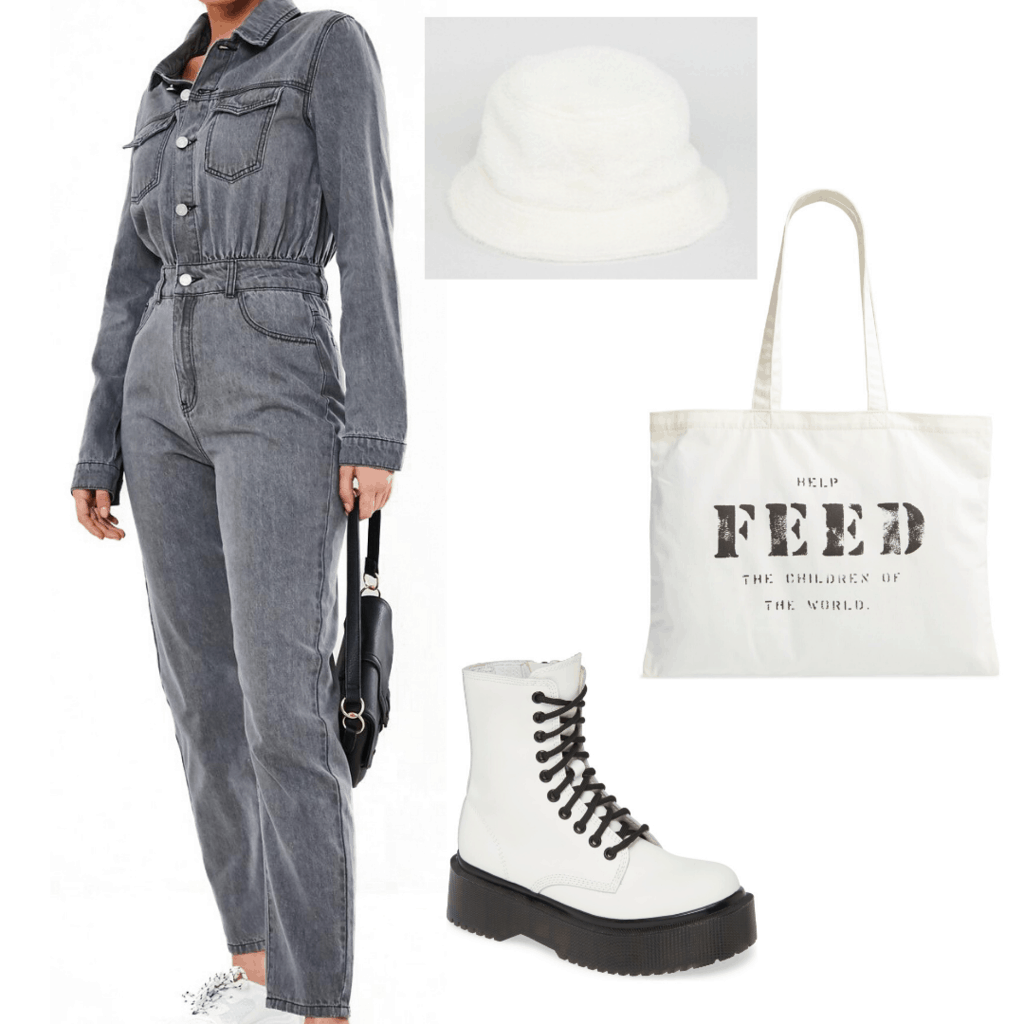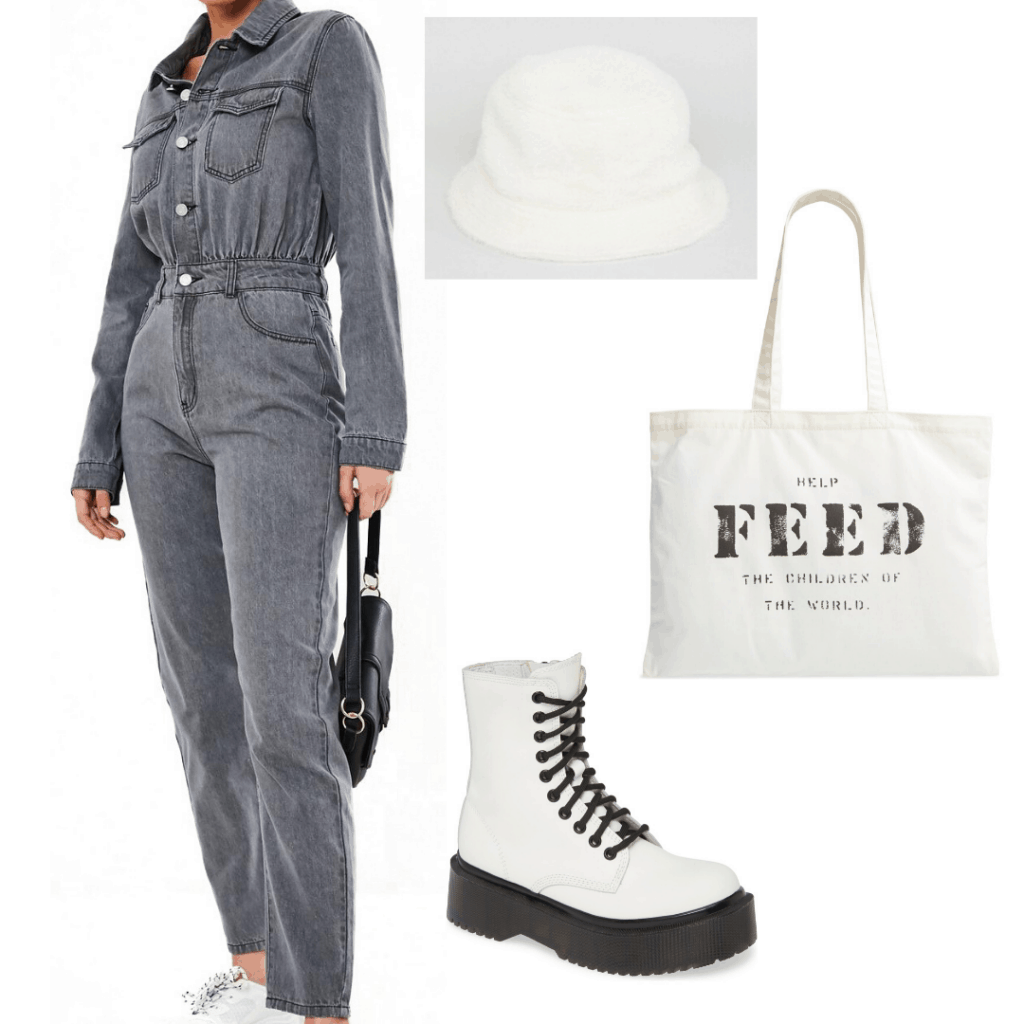 Products: Boiler suit – Missguided, Bucket Hat – Asos, Tote bag – Nordstrom, Combat Boots – Nordstrom
Boiler suits have become one of the biggest fashion trends of the last year. Of course they are beyond cute, but even more so, they are extremely practical. One item and you're basically set — AKA, you have the perfect school outfit in one piece.
Of course, any sort of jumpsuit does the trick for convenience. But a boiler suit couldn't be more trendy.
Top the look off with a fluffy bucket hat for comfort and a tote bag that gives to charity! Who knew it could be so easy to look edgy and ready in two seconds?
Related reading: 10 Comfortable College Outfits Inspired by Your Day
Bonus tip: Set aside your go-to jewelry & plan your low effort beauty routine
Jewelry is that finishing touch that really makes you look like you took your time to accessorize. Here's a trick, set aside your favorite necklace and earrings that can virtually go with anything and just throw those on while you're leaving the house.
And don't forget to check out this article on easy hair and beauty ideas for early morning classes. Get your beauty routine down and you can sleep for an extra minute or three!
I hope now you'll make it to your morning class feeling cozy and well dressed. If you don't, that's okay too: At least you made it to class, and that's always a win.
What do you think of these school outfits?
What do you wear to your morning classes? Do you have any other tips to being ready on time? Let us know!