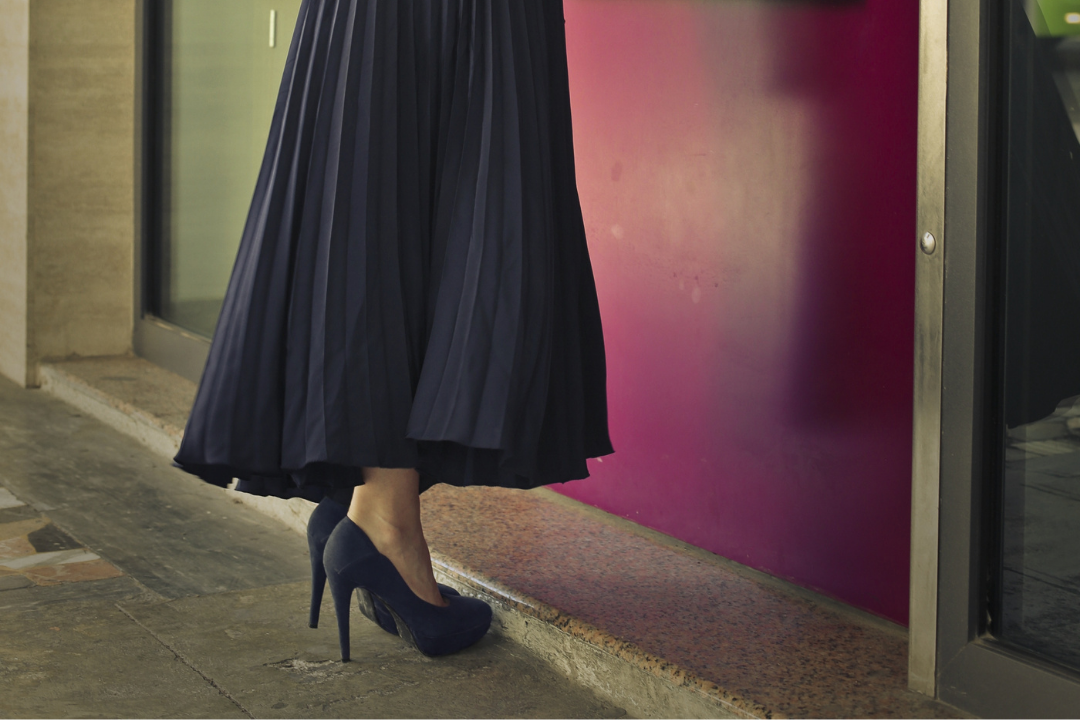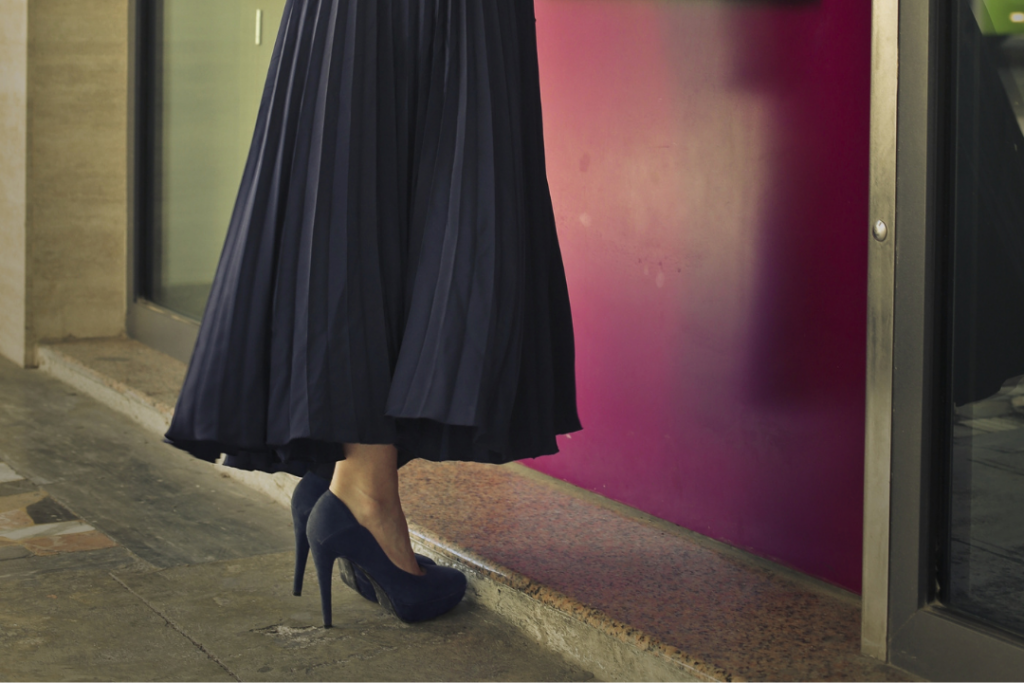 Midi skirts (which hit anywhere from just below the knee to the ankle) are one of the chicest trends of the past year. Their more conservative length is romantic and unexpectedly sexy, and perfect for anything from class to a date to an internship.  
In colder temperatures, however, the length can be a challenge, often looking awkward with the necessary tights. However, I believe we can overcome this challenge–and even create more unexpected looks–with the right styling. So, I've prepared three looks to show you how to rock a midi skirt all winter long, to every event.
Class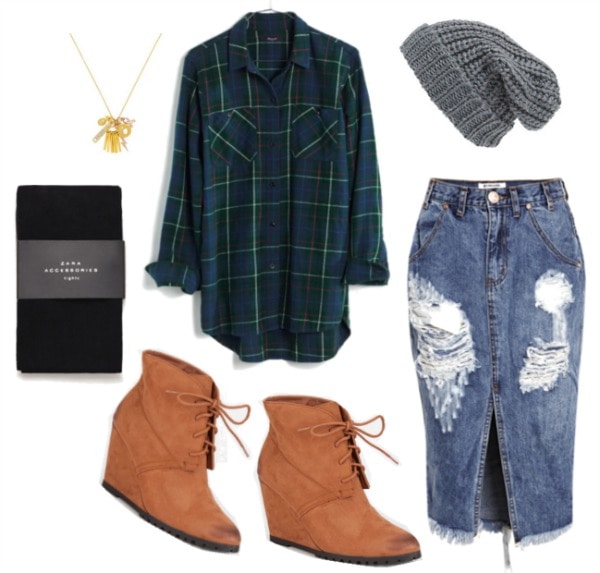 Products: Shirt, Skirt, Booties, Tights, Necklace, Hat.
Because of this awesome denim midi's slit and just-below-the-knee hemline, it actually works pretty well with tights as long as you add a little height, as you can with these cute desert booties.
A beanie and a flannel keep you cozy for class and play up the grungy vibe, while a personal charm necklace adds interest and keeps it femme. When it's super cold, this look works under pretty much any peacoat or pleather jacket.
Night out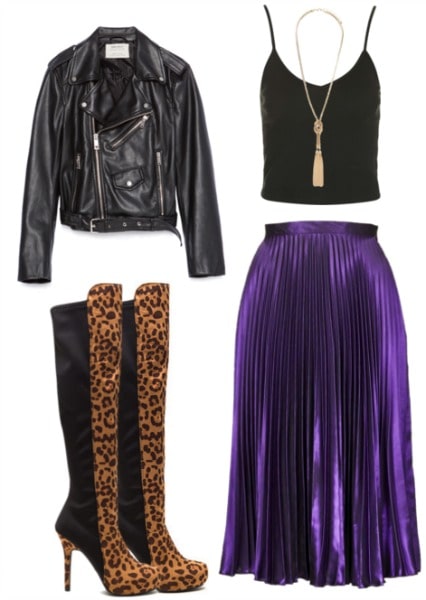 Products: Top, Skirt, Jacket, Boots, Necklace.
The key to sneaking a pair of tights under longer midis? Tall boots that hit above the hemline (I've also done this with flat boots under a flared skirt for class). In this bold night out look, the midi length makes a would-be over-the-top outfit stylish– but it's still a super bold statement. Wear with confidence!
You can shed the pleather jacket or knot it around your waist once you hit the dance floor, and this purple metallic midi will look extra cool moving to the music. Leopard print and a gold pendant look luxe against the royal hue of the skirt.
Work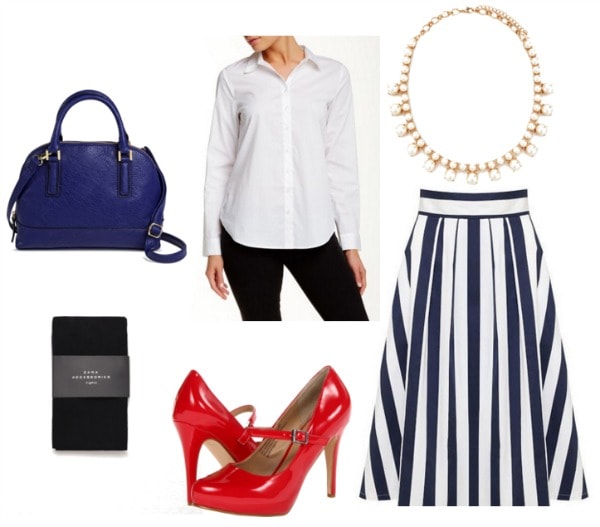 Products: Shirt, Skirt, Heels, Tights, Bag, Necklace.
A striped skirt, button-down, and bright mary jane heels that pop against your tights are professional-yet-playful for your winter internship or interview. High heels balance out the potential heaviness of a longer skirt and tights, and the flared silhouette of this midi is work-appropriate.
A great structured bag is a work must (this one comes in tons of colors and is just $35!), and its bright hue plus a modern pearl statement necklace keep the look from being stuffy.
What do you think?
How do you style your longer skirts for the cold? Would you rock any of these looks? Which is your fave? Let me know in the comments!