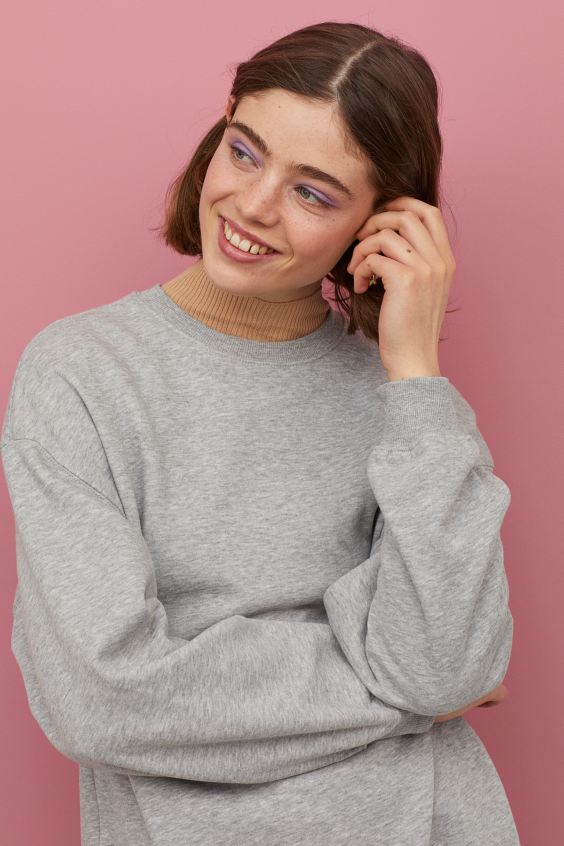 I'm sure I'm not alone when I say that, prior to quarantine, I never really thought much about what I wear while at home. However, with this strange new reality that we're currently facing, I find myself a lot more in tune with my at-home outfit choices (or, let's face it, often my pajama choices!). Which leads me to the topic of this article, cute sweatshirts.
Cozy and versatile, sweatshirts can, as you know, be worn in a multitude of ways, whether it's with sweats at home, or even with a pair of (gasp!) jeans when you go on your daily walk or weekly grocery trip.
Below, view a selection of five of the most stylish sweatshirts that I could find online. Each one is under $30, so you won't have to feel guilty about treating yourself to a little loungewear pick-me-up.
Just keep scrolling to see these cute sweatshirts, along with some styling tips for how to wear them now and, of course, later, once quarantine is over!
1. Women's Tek Gear® Tie-Dye French Terry Sweatshirt in Pale Blue
Tie dye everything is all the rage right now, and this cute tie dye French terry sweatshirt in pale blue (on sale right now!) allows you to participate in the tie dye trend without dropping a ton of cash. What's more, this cute sweatshirt's subtler print is perfect for those who are new to this TikTok fashion trend.
Wear it now with…
joggers in a soft neutral color and white sneakers.
Wear it later with…
white denim cut-offs, flat espadrilles, and oversized sunglasses.
2. Balloon Sleeve Sweatshirt in Écru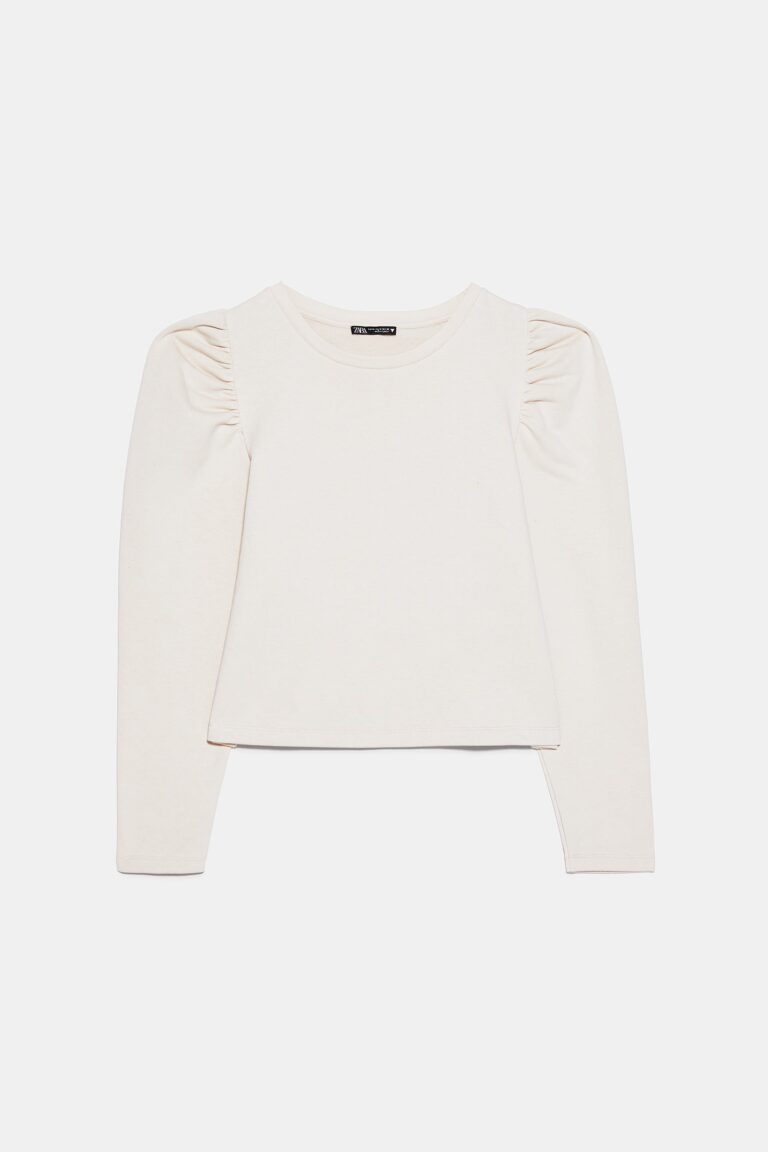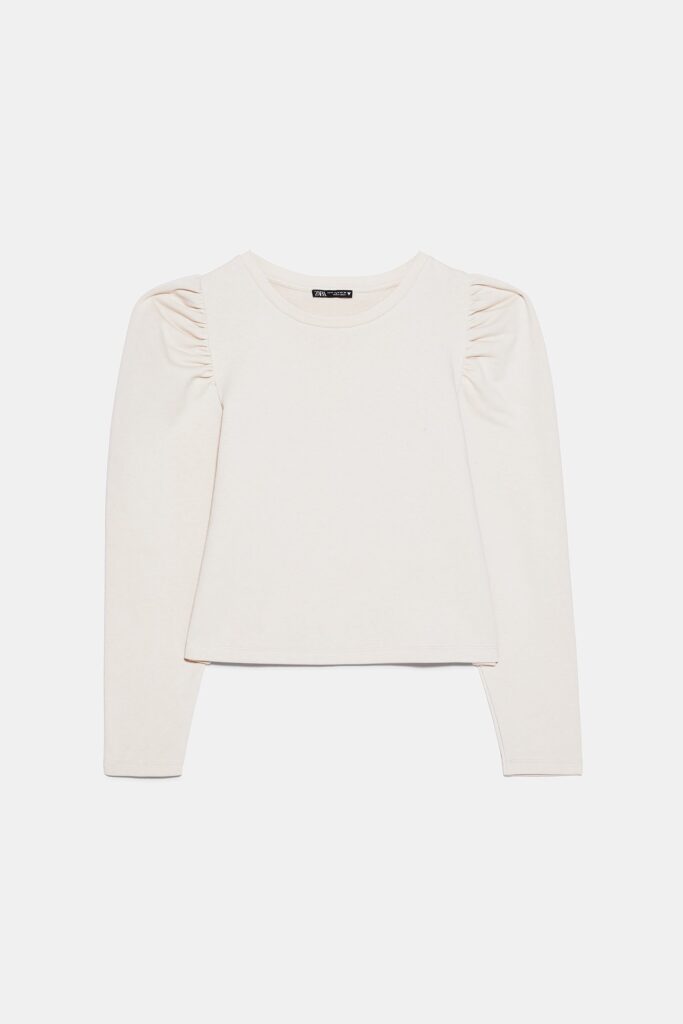 In addition to tie dye, puff sleeves (or balloon sleeves) are quite popular at the moment. This pretty balloon sleeve sweatshirt in écru allows you to try out the trend in a subtler, sportier way.
Wear it now with…
a t-shirt dress and loafers.
Wear it later with…
boyfriend jeans, kitten heels, and a structured mini bag.
3. Relaxed Vintage Crew-Neck Sweatshirt in Gray Stripe
You're sure to get good use out of this classic relaxed vintage crew-neck sweatshirt in gray stripe. And, though it may look preppy at first, it can also fit in with a wide variety of other styles, from casual and athletic to soft and feminine.
Wear it now with…
sweat shorts in a bright color and Birkenstock sandals.
Wear it later with…
a black or navy skater skirt, a statement necklace, and black ballet flats.
4. JoyLab™ Crew Neck Long Sleeve Fleece in Pale Orchid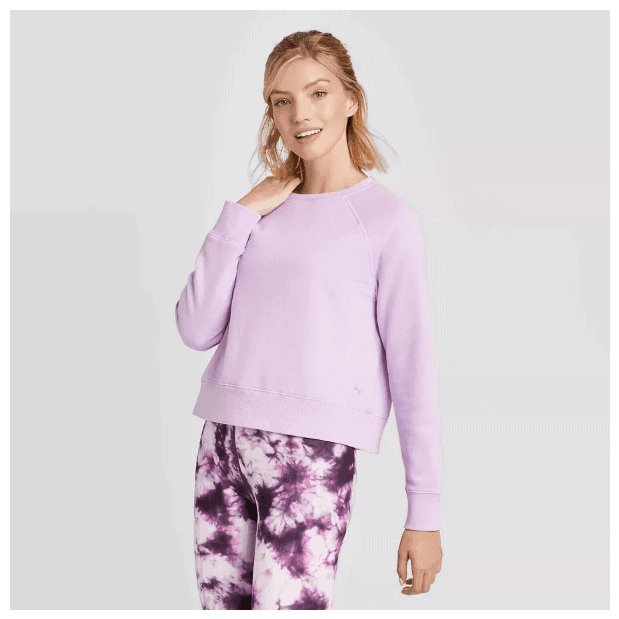 If you like minimal pieces but still want to stand out a little, then you're sure to love this cozy JoyLab™ Crew Neck Long Sleeve Fleece in Pale Orchid. This cute sweatshirt's pretty shade is so versatile, it's practically a neutral that can be worn year-round.
Wear it now with…
slim-fitting gray sweatpants and slip-on sneakers.
Wear it later with…
a distressed denim mini skirt, strappy (faux) leather sandals, and an oversized tote.
5. Peplum Sweatshirt in Khaki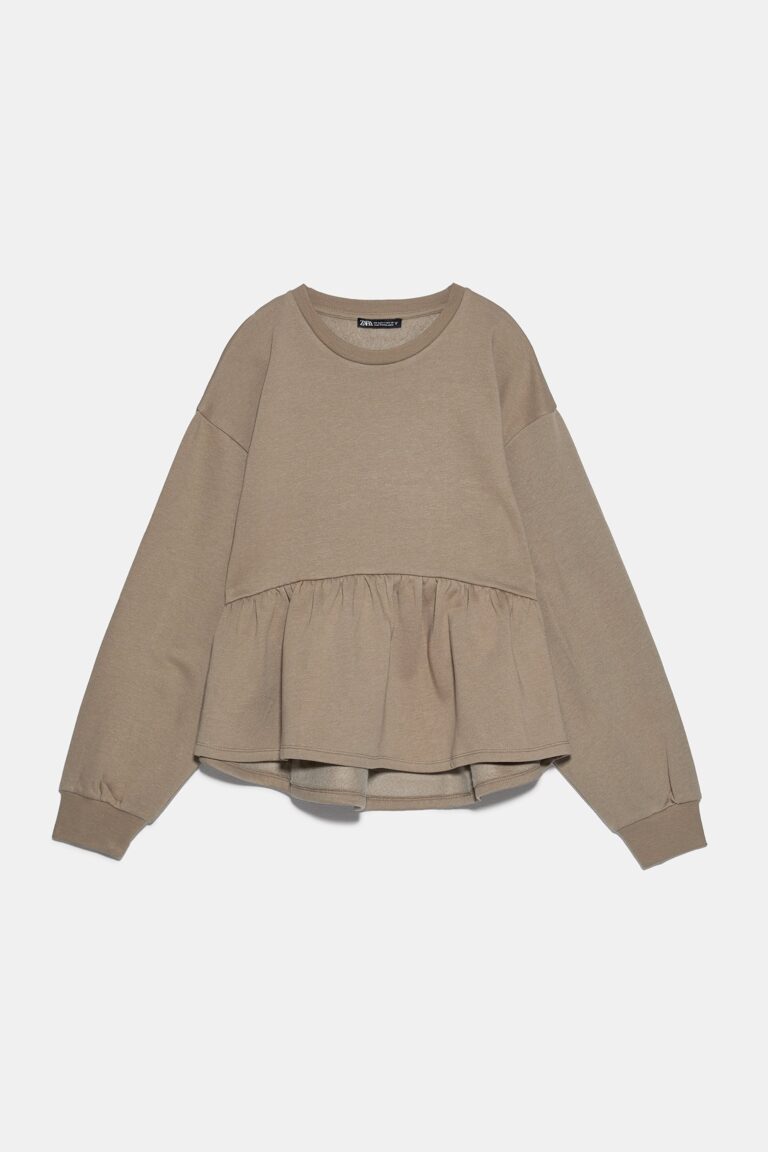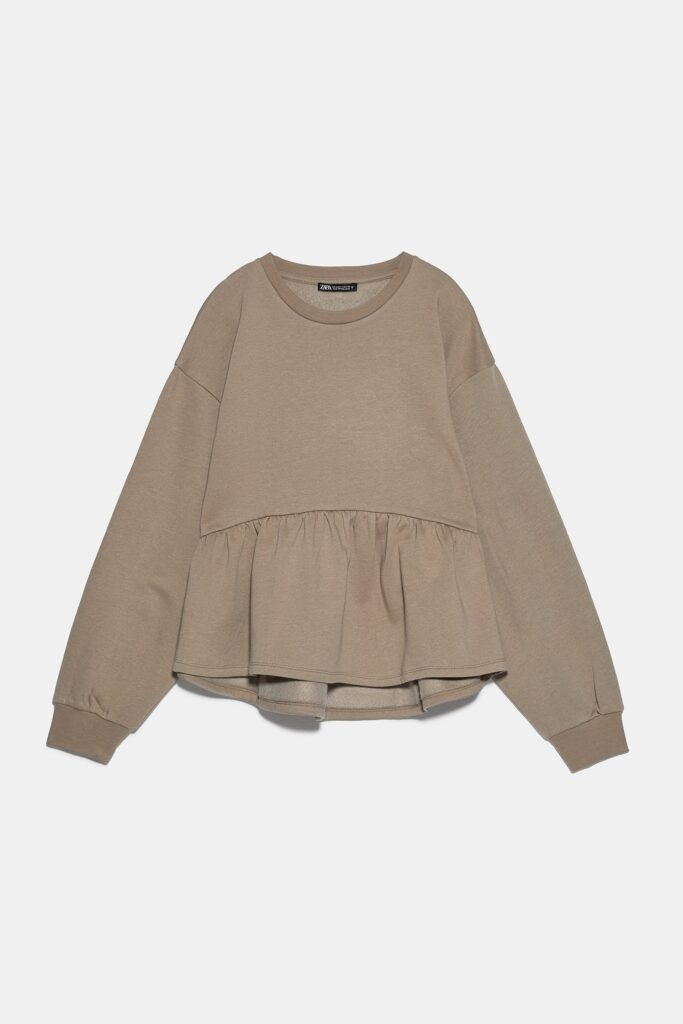 This super-chic Peplum Sweatshirt in Khaki perfectly toes the line between flouncy and sleek. Its unusual color makes it unique, while its looser fit makes it ideal for wearing alone or layered.
Wear it now with…
black track pants and chunky sneakers.
Wear it later with…
white cropped skinny jeans, mules, and rectangular sunglasses.
What do you think of these cute sweatshirts?
What have you been wearing while at home? Do you have a go-to look for when you want to be extra comfortable and cozy? Which of the sweatshirts featured here do you like best?
Let me know in the comments!