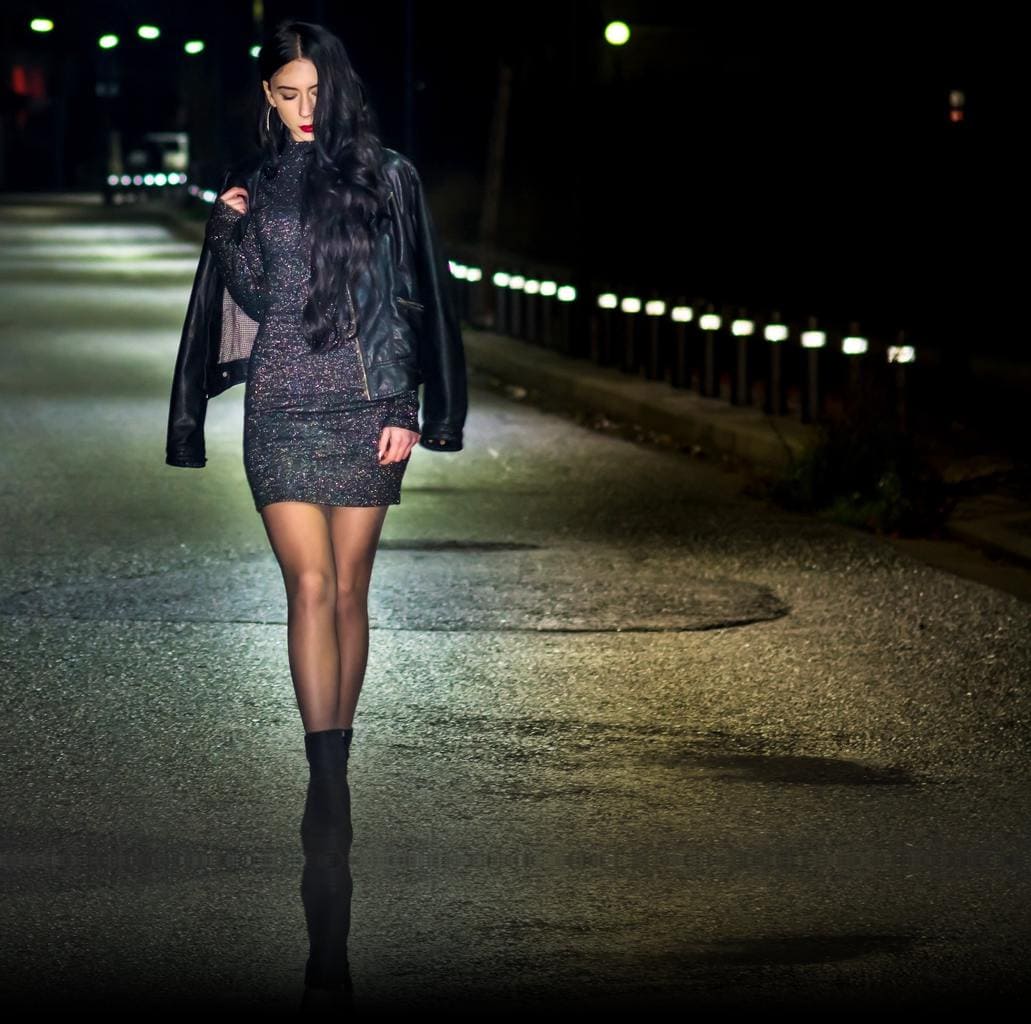 "What are you going to wear tonight?!"
I'm embarrassed to think about how many times I've frantically texted my friends that question at 9 pm or so. If I could go back and talk to my freshman self, I'd pass on what I know now: It doesn't matter which skintight top and pair of heels you choose, Freshman! Shannon, your girlfriends are still going to squeal to you that you look sooooo cute. Oh, and you're also going to be freezing and have stabbing pains in your feet by the end of the night. No, this won't be the night that your heels magically stop hurting.
My grumpy graduate/granny grumbling aside, I still feel that it can be frustrating not knowing what to expect when you're getting dressed for a fun night out. Nobody wants to show up to the party wildly overdressed or underdressed or in a bunny suit because you were told it was a costume party.
Next time, we'll try out some outfits for fancier venues. This time around, we'll navigate three of the more laid-back social scenes you might encounter on any given weekend: the house party, the dive bar, and the sports bar.
House Party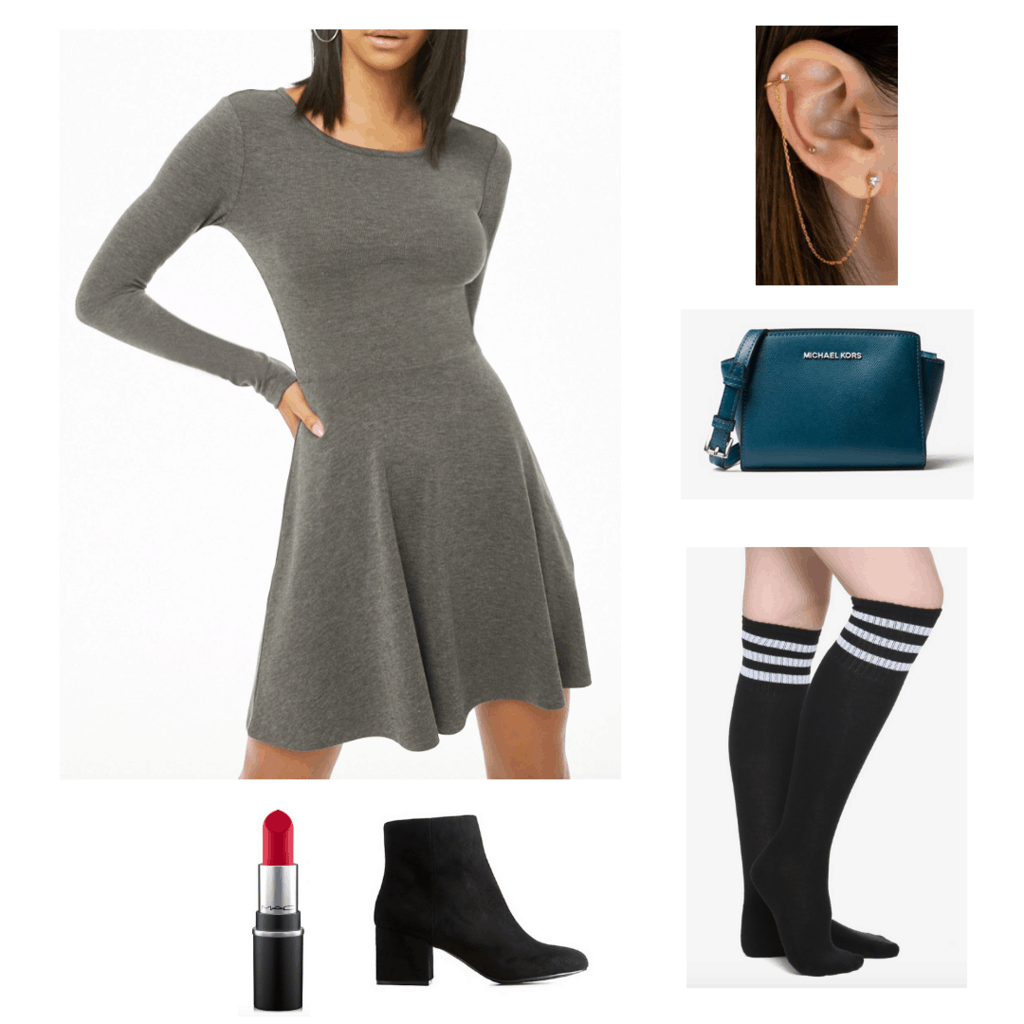 Products: Dress – Forever 21, Socks – Hot Topic, Booties – Charlotte Russe, Earrings – Etsy, Bag – Michael Kors, Lipstick – MAC
While house parties can vary wildly in vibe depending on whose house you're visiting, the majority that I've attended have been relatively low-key affairs. You can probably just wear whatever you wore to classes that day, but why not have some fun with your look?
Spice things up with a versatile skater dress in a neutral color and some eye-catching earrings. Since seating can be sparse in a small apartment, wear comfy shoes that won't kill your feet after an hour or two of standing. Some hosts might ask you to remove your footwear in the house so wear cute knee-high socks. If it gets uncomfortably warm at the party, you can also duck into a bathroom and stow your socks in your purse until the end of the night.
Don't forget to have fun with your accessories and makeup! A teal purse and a bright red lipstick brighten up an otherwise neutral outfit.
Dive Bar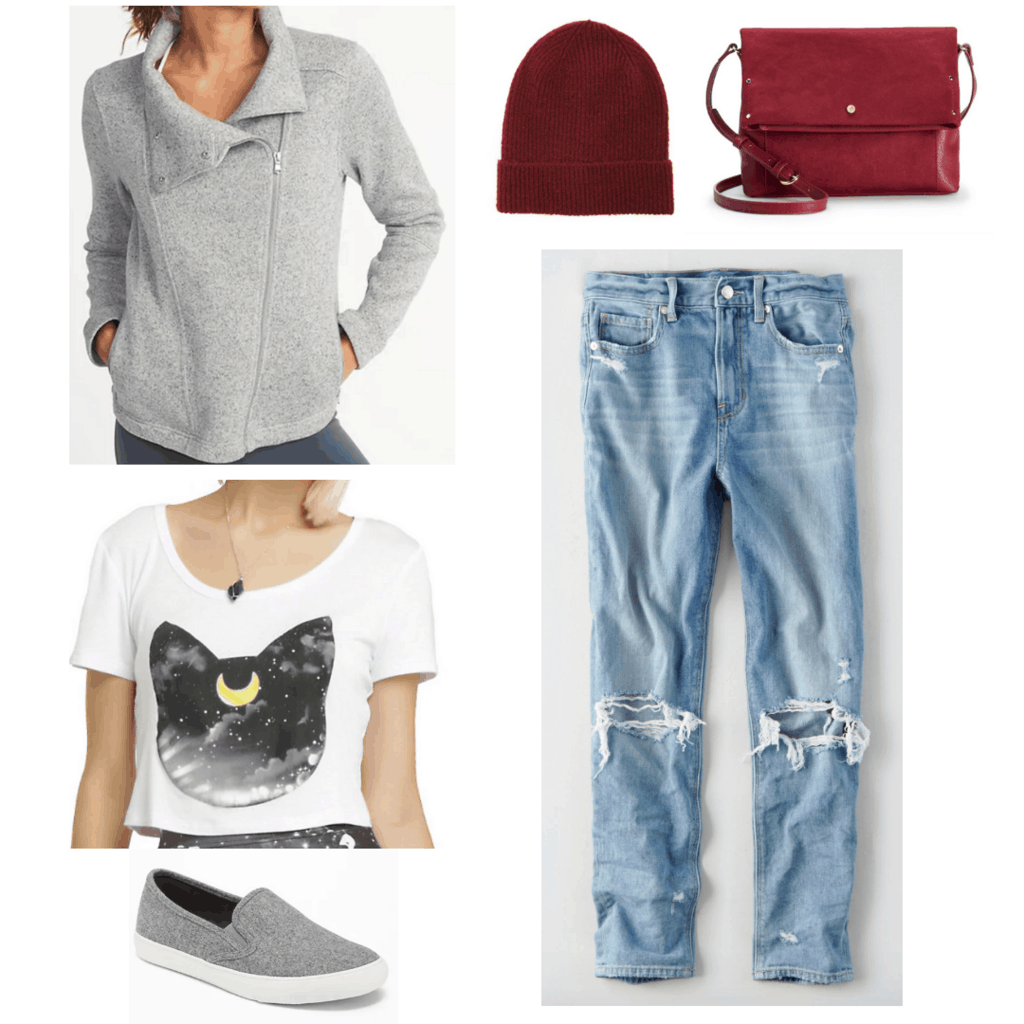 Products: T-Shirt – Hot Topic, Jeans – American Eagle, Beanie – Forever 21, Slip Ons – Old Navy, Jacket – Old Navy, Purse – Kohl's
It's hard to pin down a true definition of a dive bar, really. To some people, it's that rundown hole-in-the-wall where all the old-timers go. For others, it's a hive of hipster-y overload or a seedy karaoke joint.
One thing's for sure: the dive bar is not the most glamorous of places. Like the house party, it's fine if you come as you are. But hey, this website's called College Fashion for a reason! The dive bar is a great place to take your favorite "elevated casual weekend" clothes out for a spin. Cropped t-shirts, mom jeans, and laid-back slip-ons have been popular lately, and what could be better than looking awesome in an outfit that's just as comfy as sweats and sneakers?
Depending on just how divey your local bar is, you probably won't want to wear anything pricey or easily damaged, since it's all-too-likely that you'll get a drink accidentally sloshed on you or accidentally get stomped on the foot. Washable is a must!
Sports Bar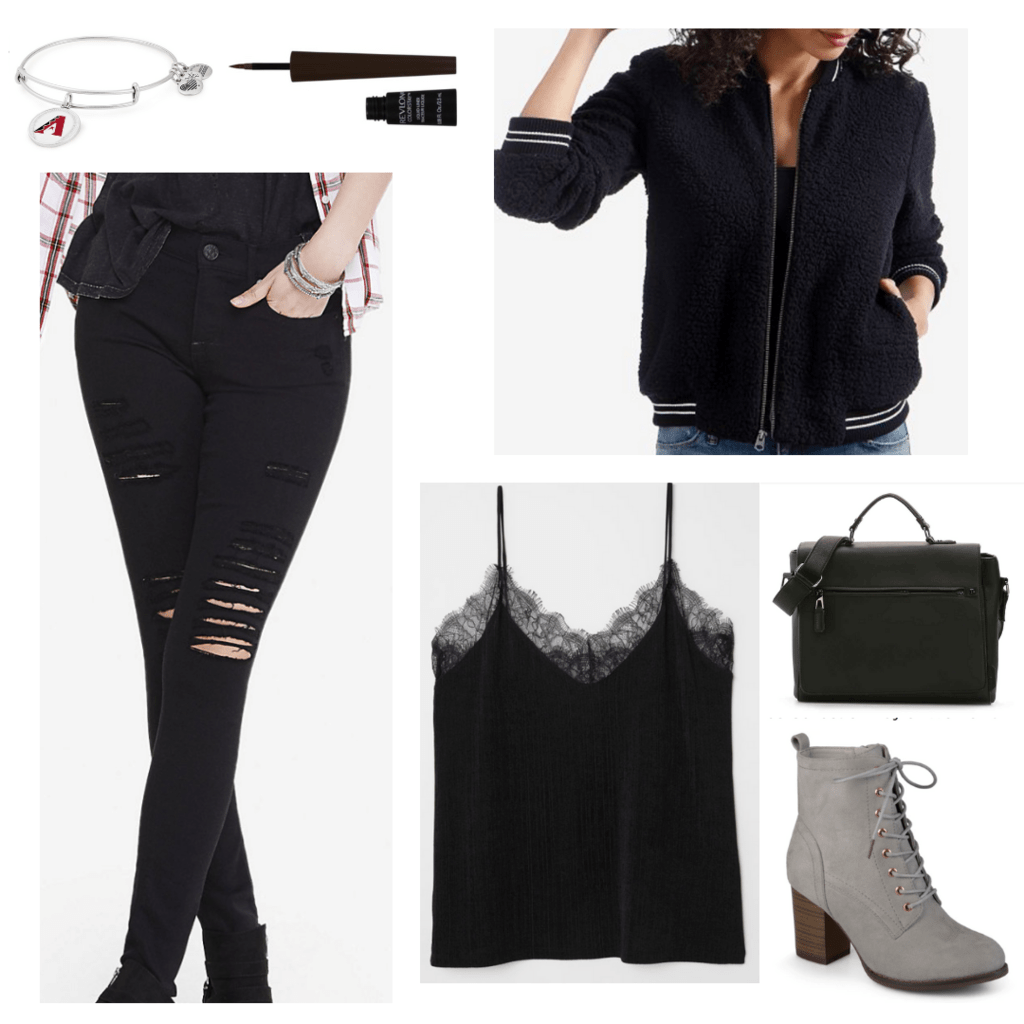 Products: Varsity Jacket – Macy's, Messenger Bag – DSW, Jeans – Express, Top – H&M, Boots – Kohl's, Bracelet – Alex & Ani, Eyeliner – Revlon
I will be the first to admit that I'm clueless about sports. (Trivia Crack is all too eager to remind me of this fact. Yes, I know it's my worst category, ok?) Nevertheless, I do live in a town that takes its sporting events pretty seriously, so it's nigh on impossible for me to avoid the ubiquitous sports bar.
Now, you may have a different opinion, depending on where you live and/or if you're a die-hard fan, but I'm personally against the jersey/team-logo look, unless it's a major event like the World Series or the Super Bowl.
Base your outfit around a pair of dark wash jeans, a classic messenger bag, and a more subtle demonstration of your hometown pride in the form of a charm bracelet. Throw on a varsity jacket over a flirty lace-trimmed tank top and lace-up high-heeled ankle boots for what I call the "glam tomboy" (patent pending). For a more chill bar-hopping look, try out a basic tee with flat combat boots.
What did you think?
Would you wear these outfits? Do you have a go-to look for a casual night out with your friends? What other venues would you like to see covered? Let us know in the comments!
Editor's note: This post was originally published in 2015; it was completely updated and revamped in 2018 by Sharon with new photos and information.