This post may contain affiliate links, which means we may receive a commission if you purchase through our links. Please
read our full disclosure here
.
Summer is finally here and that means hot weather and sundresses!
If you've been scrolling through social media, you've might have noticed a specific warm weather trend that's ABSOLUTELY EVERYWHERE: sundresses and sneakers.
This is truly one of the best trends right now because it is so comfortable! Your feet can almost never get tired in a pair of comfy sneakers and pairing them with a cute sundress? There's nothing better.
Here are three sneakers and sundress outfits I created in order to inspire you to wear dresses and sneakers:
Dress and Sneakers Outfit One: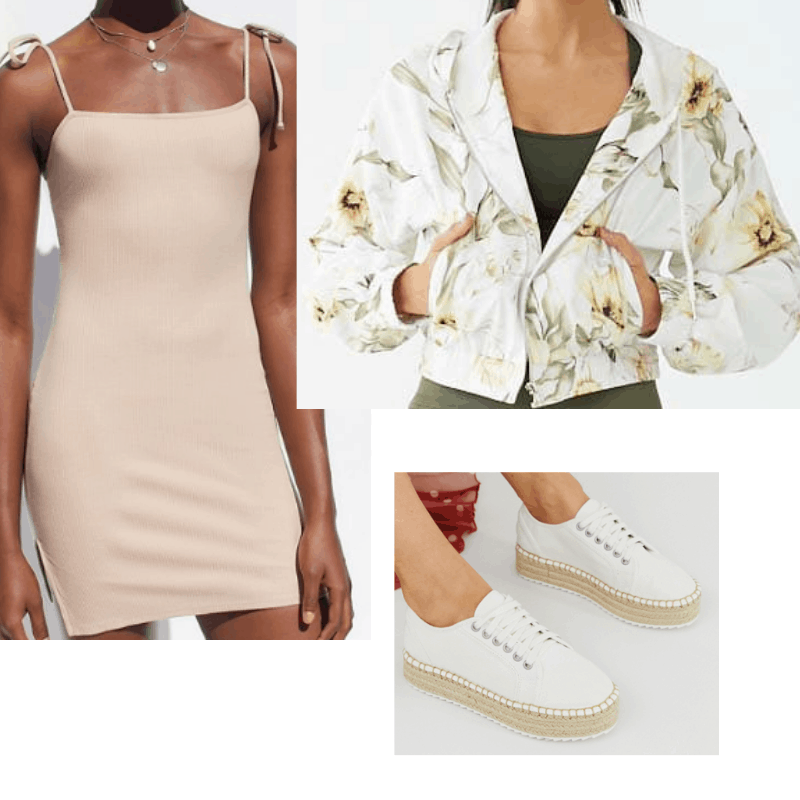 Products: Dress – Urban Outfitters, Jacket – Forever 21, Shoes – ASOS
For a super beachy vibe, I chose a beige body-con dress and some espadrille sneakers. I love this combo for the summer; it's fresh and unexpected!
To tie in the rope detail on the shoes, the floral windbreaker is a great touch! Plus, it's perfect for braving the cranked-up air conditioning or wearing out at night.
Dress and Sneakers Outfit Two: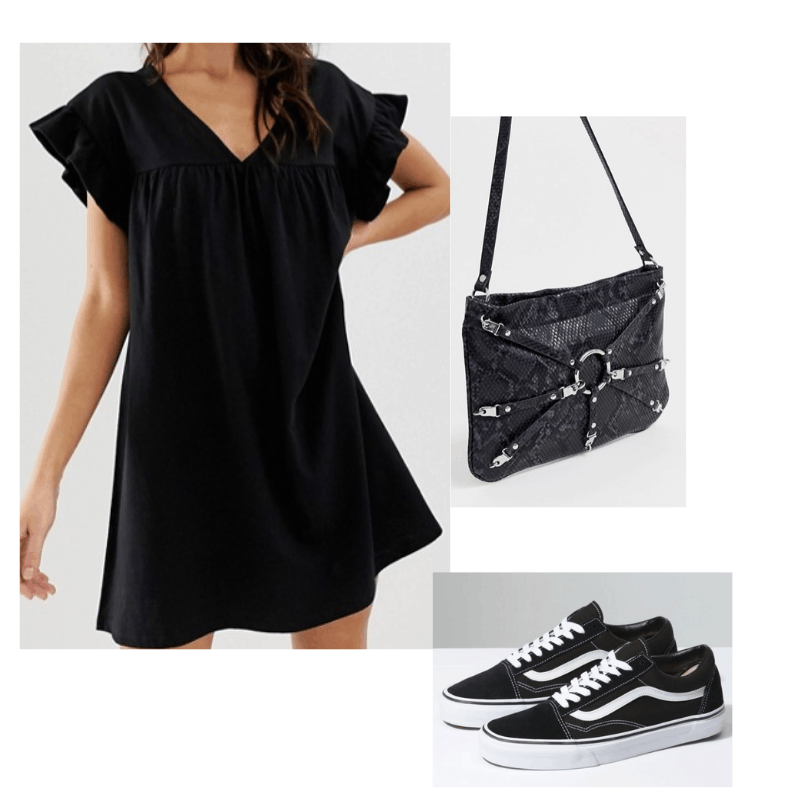 Products: Dress – ASOS, Purse – ASOS, Shoes – Vans
I love a little black dress and a simple black outfit. So this dress and sneakers outfit, to me, is absolutely perfect. It's incredibly chic and flattering — everyone looks good in black, after all.
What makes this outfit even better is the sneakers! I love Old Skool Vans. They are such a classic and they're super comfortable. Plus, they're still trending, as they have been for the past few seasons. If you don't already own a pair, I suggest investing ASAP. You won't regret it.
To add a little something extra to the sundresses and sneaker trend, I recommend rocking crew socks. I've been seeing these on Instagram influencers and I think they're so cute. Not only are they a little bit '90s, but they add a feminine feel to an outfit. Folded white crew socks would look super cute with this all-black look!
Dress and Sneakers Outfit Three: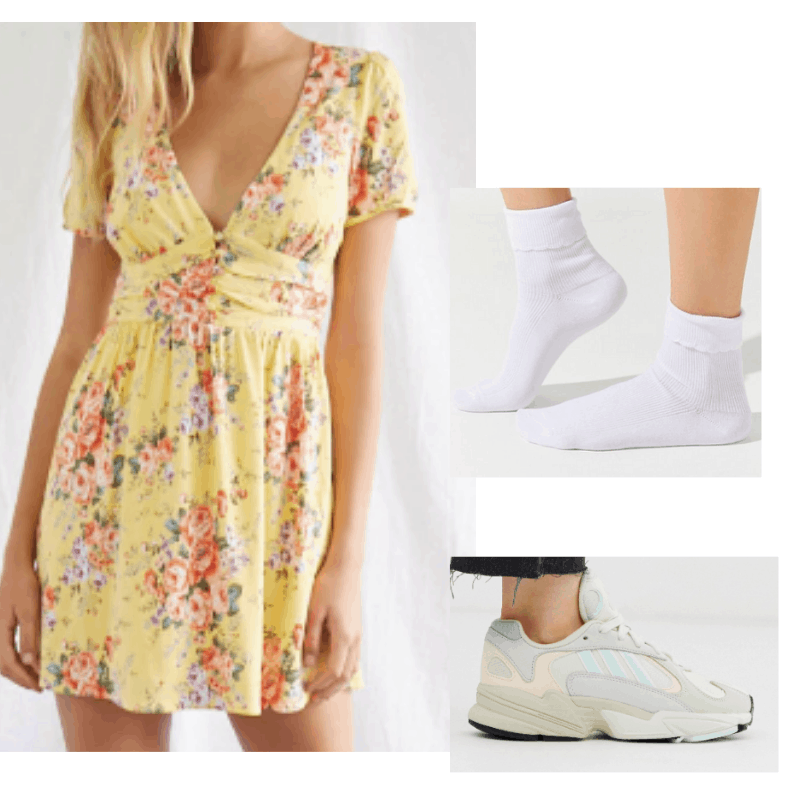 Products: Dress – Forever 21, Sneakers – ASOS, Socks – Urban Outfitters
What's a summer sundress without some floral print and a bright color or two? I love this dress. It's super summery and cute!
In order to keep all the attention on the beautiful dress, I paired it with some light colored sneakers. These sneakers are super cute and bound to match with anything. Plus, since they aren't bright white, they won't show dirt as easily as the FILAs we're seeing everywhere.
Also, notice the crew socks again. The scallop design on this pair is super flirty and I think it adds a perfect amount of detail — and a cute '90s vibe — to the outfit.
So, what do you think?
For more inspiration, here are some dresses and sneaker looks that I love. As you can see, this trend is so versatile — you can wear it for day like Hailey Baldwin or for night like SincerelyJules. You can't go wrong!
Would you rock the sundress and sneakers trend yourself? Would you wear any of these outfits? Let me know in the comments!