This post will show you cute summer night outfits to wear on repeat.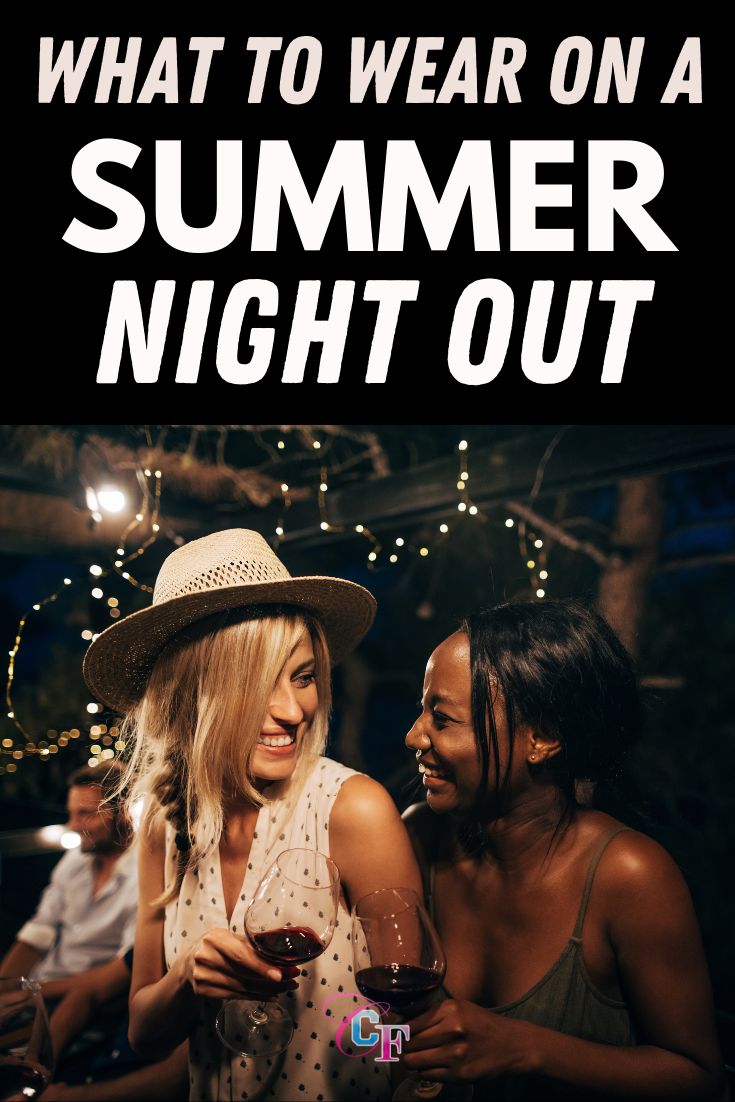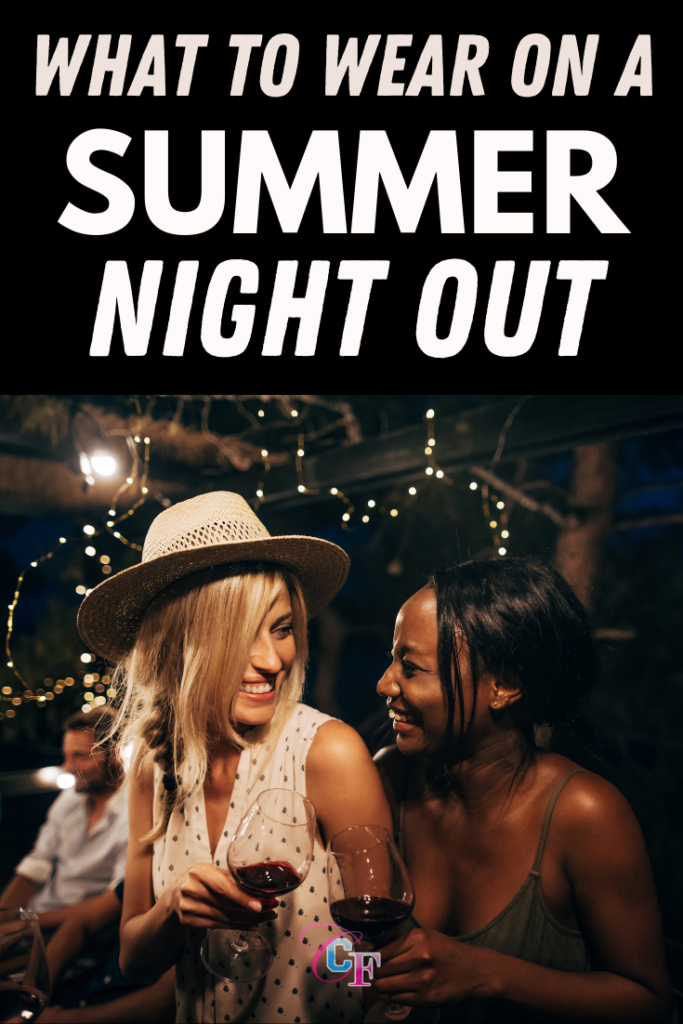 Going out in the summer is exponentially better than going out in the wintertime. First of all, you don't have to carry a large coat with you or freeze on your way there in a crop top. It's all about breathable fabrics, cut out pieces and obviously, what looks good with your tan.
Finally (finally!), this summer is starting to look like a new version of normal. More nightlife options are open, from restaurants to bars and even some clubs. There are so many new reasons to get ready. But since we're all a little out of practice, I think I might have forgotten how to get ready to go out in the summer. That's where this article comes in.
RELATED POST: Here Are Our Favorite Go-To Outfits for Summer Vacation
First, Some Tips for Dressing for Summer Nights Out:
While it may be easier to get dressed than in the winter in terms of convenience, summer dressing definitely isn't in terms of styling. The more layers you have, the more room there is for creativity.
So when it comes to summer night outfits, there are a few things to focus on:
Consider color: Whether you're rocking a fully monochrome outfit, pops of color, or color coordination, adding color is essential when styling in the summer. It'll make the few pieces you are wearing stand out and work together for the full effect.
Play with lots of accessories: With less clothes to wear if you want to keep cool, you'll have to count on your accessories to make a statement. When going out at night, hats and sunglasses may not be the move, so I like to to rely on some jewelry. This doesn't mean you just pile a million pieces on, accessorize intentionally and you'll nail it.
Go for breezy fabrics: In the summer, I like to choose crochet, satins, linens and straw fabrics for my clothes and accessories. Not only are these choices more breathable, but they create more summery looks.
Don't be afraid to go for it: Enjoy the warm weather and push the fashion boundaries. Don't be scared to create some outfits that will stand out and try something new. Once you're freezing again this winter, you'll long for the days when you could wear whatever you wanted without having to style your look around a parka.
Summer is the most fun time of the year, so make sure you have the perfect clothes to enjoy it in. Below, I've created some summer outfit ideas to get you started.
And remember, my ideas are just suggestions. Ultimately, the greatest advice I've received lately on styling is don't dress to "flatter your body", dress in what is fashionable and stylish, and most of all, in what YOU love.
RELATED POST: How to Style Summer Dresses: The Best Summer Dresses Under $100 and How to Wear Them
Cute Summer Night Out Outfits
Here are a few outfits to try on, regardless of your body type, that have 2023 summer style written all over them.
Tan Monochrome Look
A look that features Kourtney Kardashian's favorite heels of the summer is promising to say the least. If you're looking for a casual summer look, you can never go wrong with a tan monochrome outfit.
Layer different shades of tan and brown with intermixed white to really highlight your summer glow. I especially love these heels and this very on trend clutch bag — both pieces could be paired with everything in your closet this summer.
Flowy shorts will keep your breathability in tact while still being form fitting with a cute tank top. A white shirt on top really adds the style to the outfit, and makes this look go from good to great.
Lastly, finish off your look with rose gold jewelry, it will highlight the neutral tones of your outfit.
2023 Orange Look
Orange is already a main character this summer. It's even managed to become one of MY favorite colors. This is coming from someone who has never owned anything in orange before.
Seriously though, this dress in orange has the power to make any girl a convert. Don't be scared to color coordinate with an orange bag, because orange color coordination is so in 2023.
The white braided heels will highlight your tan and even set off the vibrancy of the orange. You'll be looking like a goddess as soon as you accessorize with some gold jewelry.
Related post: The Best Short Dresses for Summer
Pops of Color Look
Wide-leg pants instantly give you an air of elegance in the summer, especially if they're beige and knit. If you're looking for an outfit that goes from dinner with your family tonight out, this is your look.
This bustier top is both cute and sexy to accommodate both occasions. And the lightly colored jewelry further flatters the white and tan color scheme.
Finally, throw in some colorful summery accessories to really bring this outfit home. Summer is playful, and your outfit should be, too.
Co-ord Color Coordination Look
Co-ord's are a new favorite of mine, they're so easy to wear, and instantly make you look like a styling queen.
If you're looking for a darker look, this cute co-ord set with some light-colored braided sandals can be just that if you add a few accessories.
Grab a black clutch bag and pair it with some diamond earrings for an evening look. Somewhere between the ruffles, the thin heels, the organza sleeves, and the accessories, your outfit just became a lot more nighttime-appropriate.
Also, this set is a perfect option to go from day to night in the summer.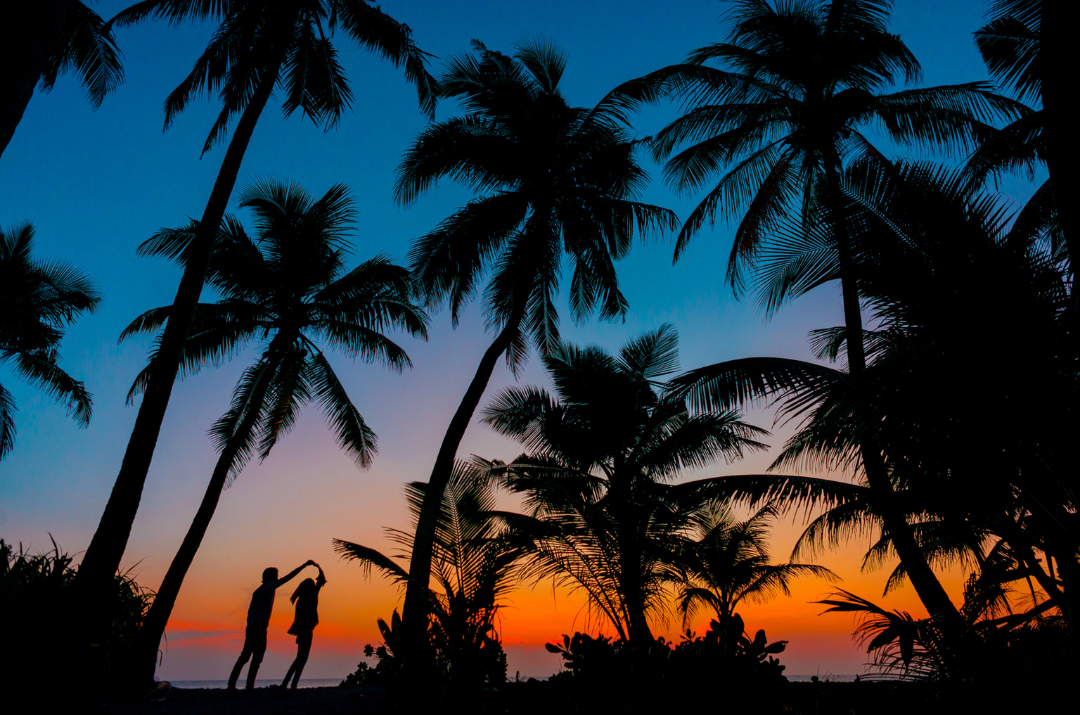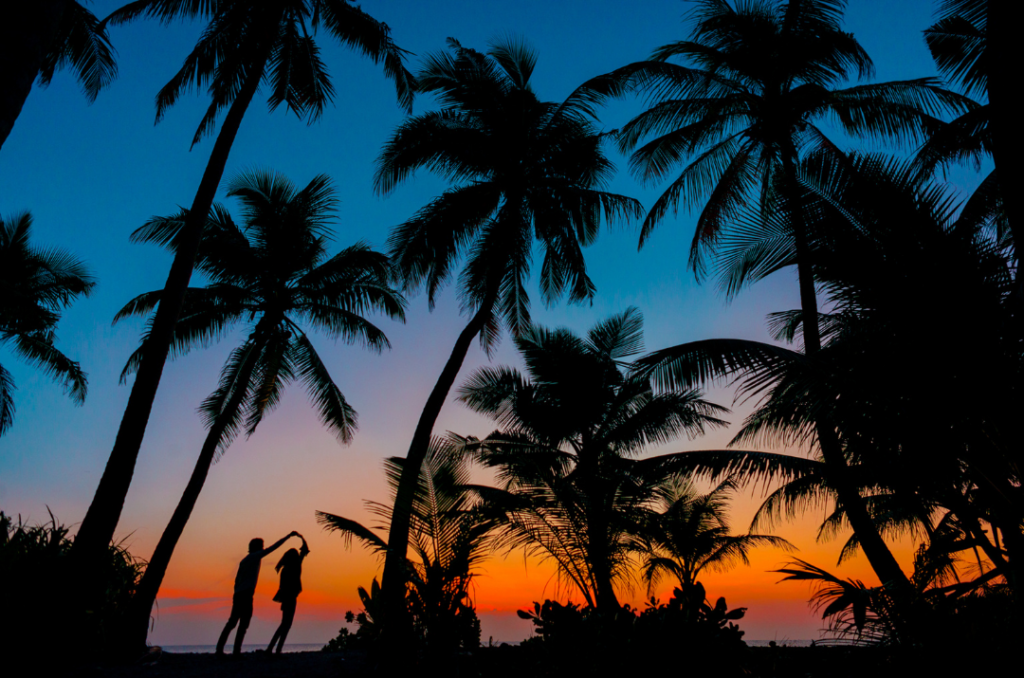 The days are longer, which means you can blur the lines between daytime and nighttime with your fashion choices. Get playful with your summer outfits, and don't shy away from color. Dive headfirst into buying clothes and styling them in a way that you like, rather than what you're supposed to like. And enjoy your well-earned nightlife options!
What's your favorite summer night outfit?
What's your must have summer accessory? Dream summer vacation destination? Let us know!
Related posts: