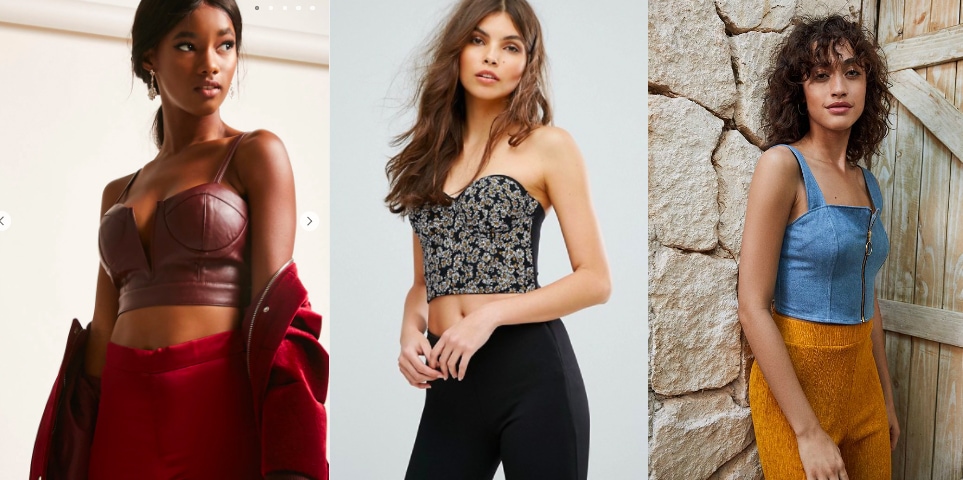 Here's a super cute trend we're excited to try this spring. While a cropped bustier top may not be suitable for work or class, this trend is made for an evening out with the girls. Some styles show a little skin, some show a lot; either way, this lingerie-inspired top is inherently sexy.
We would wear this one with a long, chunky cardigan, high-waisted flowy trousers, and sky high heels to play with the silhouette. Whatever way you choose to doll it up (or down!), this top is one to rock with confidence.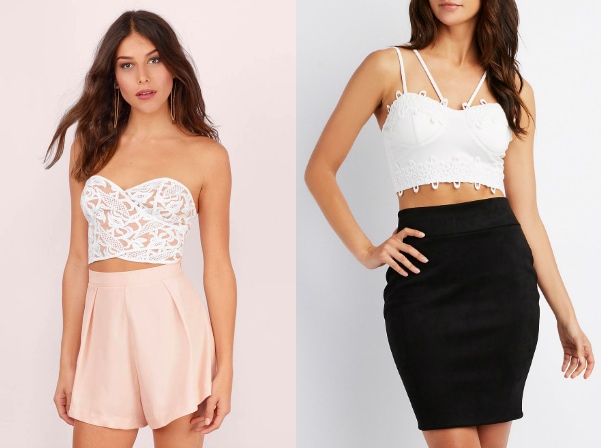 What do you think about this one?
Would you ever wear a cropped bustier top or do you dislike this trend? How would you wear it? Let us know in the comments below!