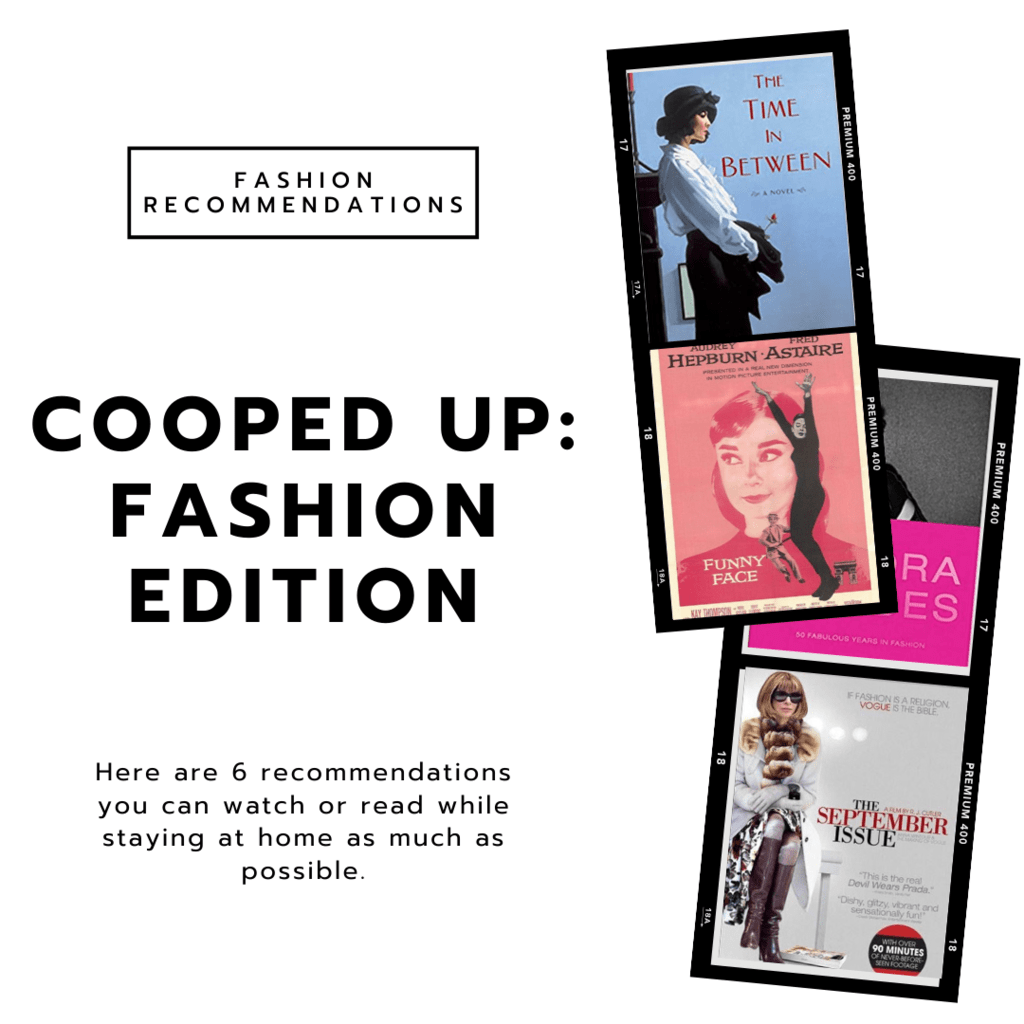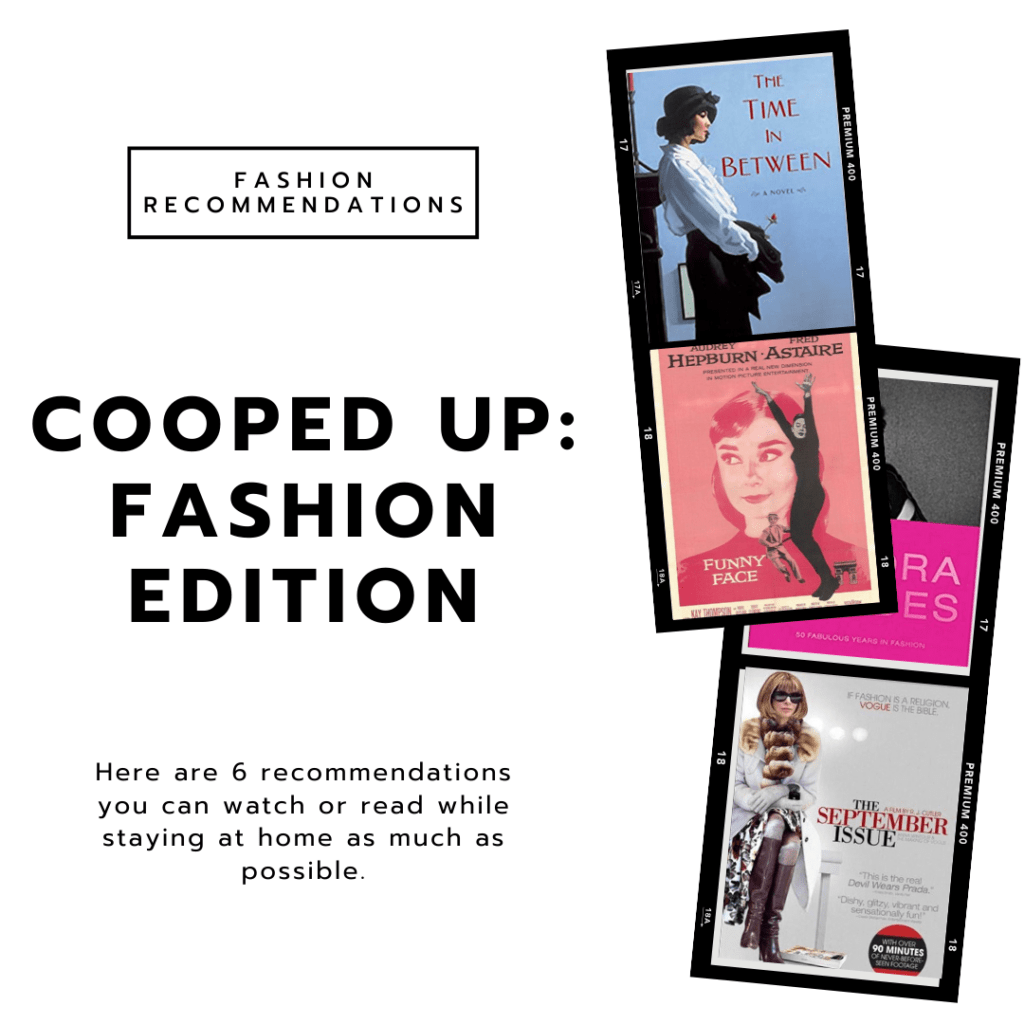 While many of us enjoy being at home, being forced to stay at home is an entirely different experience — and all this time at home can definitely get boring. So instead of my usual posts, I've been recommending movies, books, and TV shows that you can watch and read while spending as much time as possible inside your house.
This week, all my recommendations are fashion related — of course! And I've included books, movies, and TV shows in one.
If you want to get inspired by the fashion world, look no further than these fashion media recommendations.
Novels with a Fashion Component
There are many novels that use fashion as a tool to tell a story. From The Dressmaker's revenge haute couture, to The Devil Wears Prada's original source, to the hilarious-yet-sad Confessions of a Shopaholic, there's a lot to explore in this area.
My first recommendation captured me through fashion and kept me with the amazing story:
1. The Time in Between, María Dueñas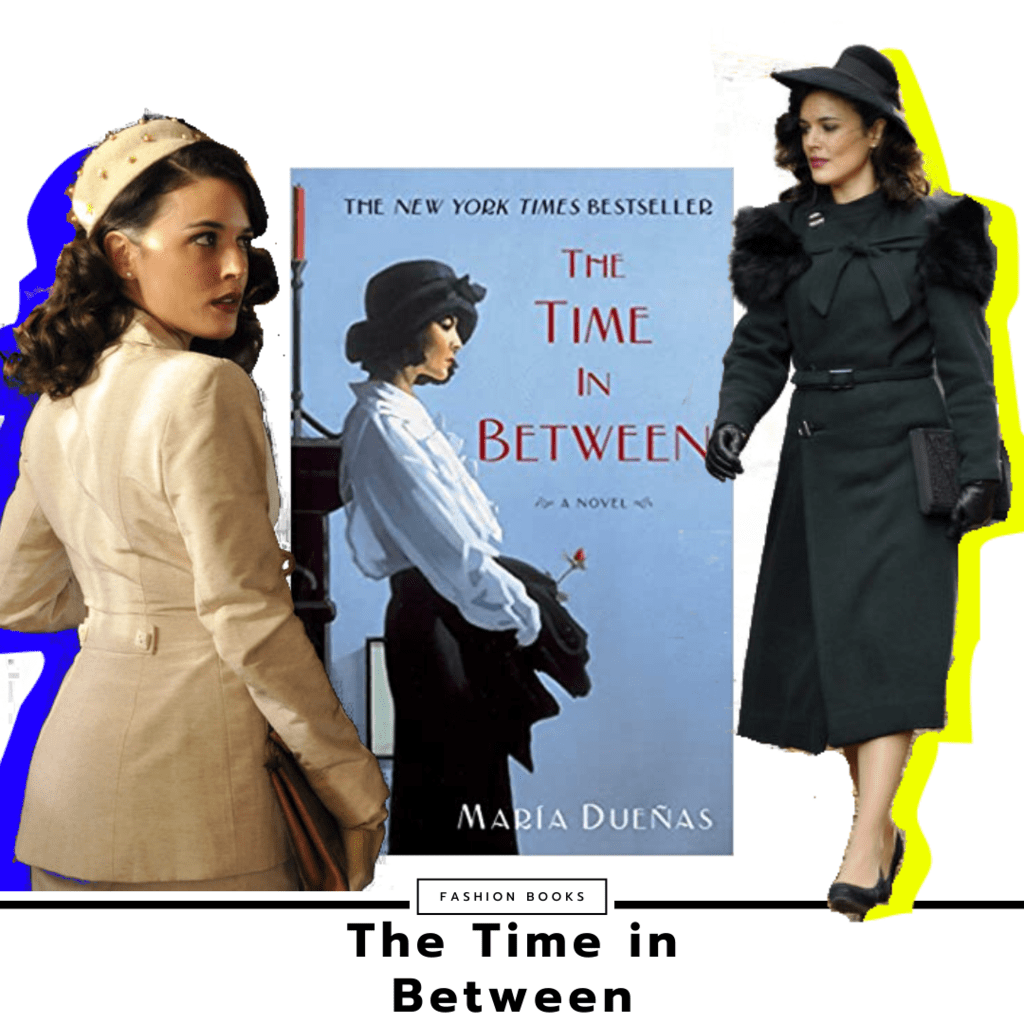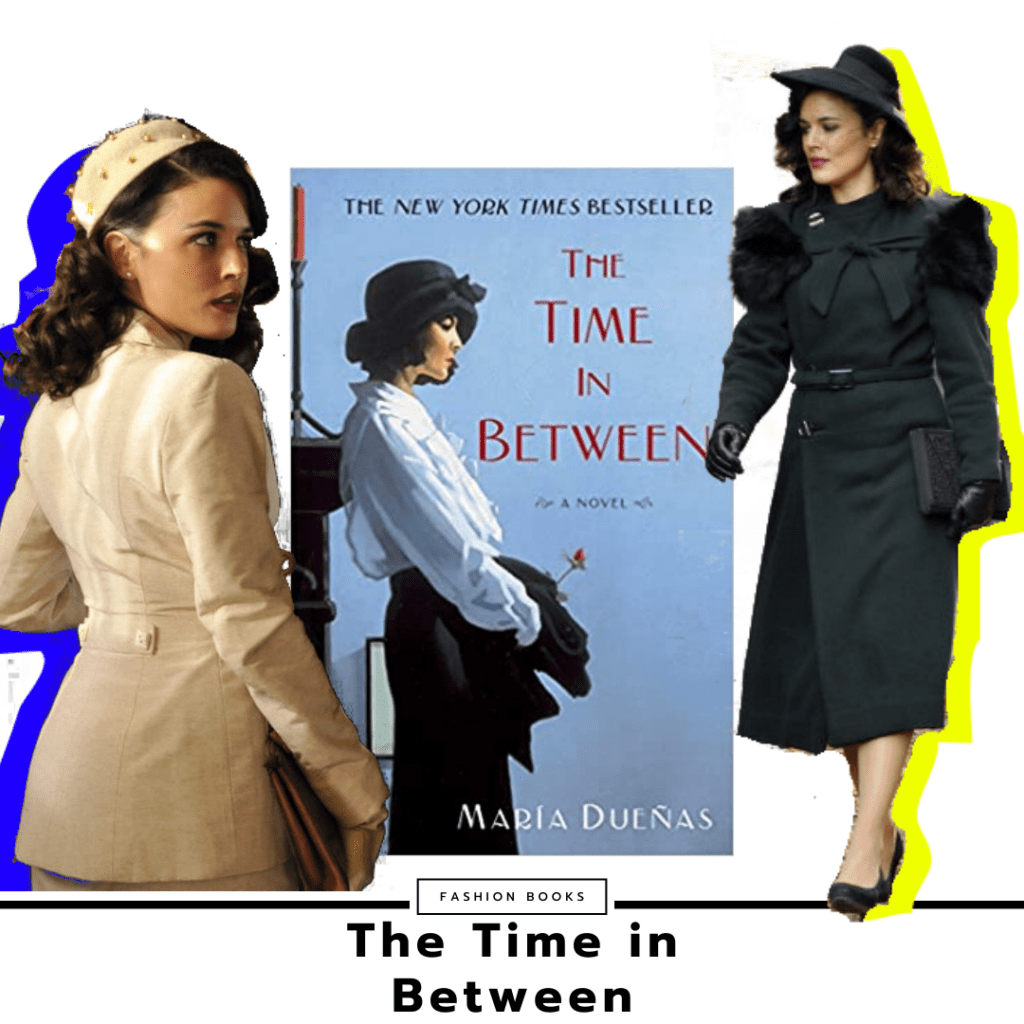 Originally published in 2009, The Time in Between is Spanish author María Dueñas' first novel.
In 2011, it was translated into English, under the title The Seamstress, and later as The Time in Between. The novel is part spy thriller, part historical novel, part romance. Oh, and it centers around clothing as a major theme.
Sira Quiroga finds herself stranded in Morocco when her lover steals her money and leaves her. Forced to create a new identity for herself, Sira transforms from a timid seamstress into a famous designer. Soon, her fame puts her in the unenviable position of spying on German officials in Franco's Spain for the British Government.
If you like this book, there's also a TV adaptation that I 100% recommend. It translates the looks, fabrics, and ensembles in a fantastic way!
Books About Fashion
Biographies are also a great choice if you're interested in doing a deep dive into a designer's mind and work — Dior by Dior being a prime example. These type of books are a great gateway into fashion culture (A Dash of Daring), its history (The Glass of Fashion) and the amount of work it takes to create one item or to run a magazine (The Vanity Fair Diaries).
My next recommendation is a biography by a staple and icon in the fashion industry:
2. Zandra Rhodes: 50 Fabulous Years in Fashion, Zandra Rhodes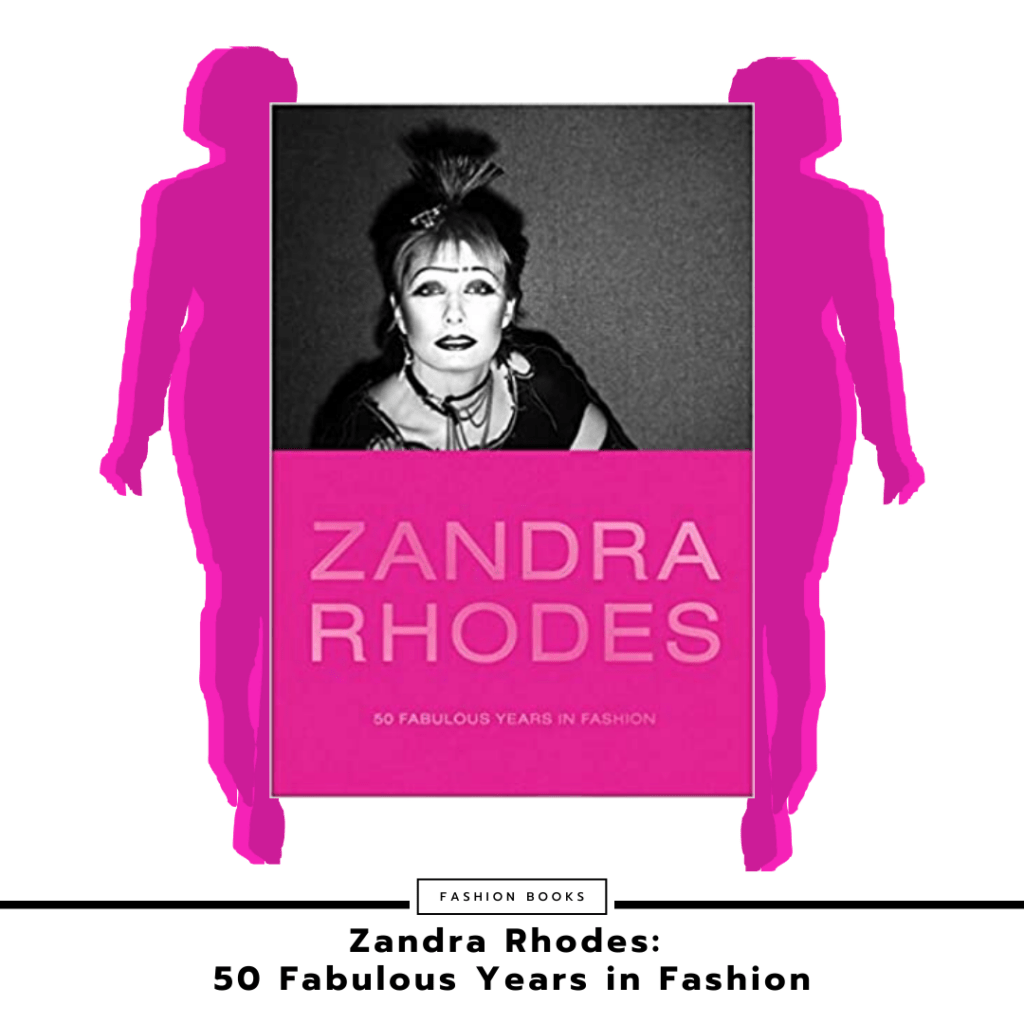 Covering the fifty-year career of trailblazing fashion and textile designer Zandra Rhodes, Zandra Rhodes: 50 Fabulous Years in Fashion will tell you everything you need to know about this icon. This is not her only book, but is the one that I enjoyed the most.
This book is a must for anyone interested in the history of both Zandra and fashion through the years. It covers through her first years until the successful establishment of the Fashion and Textile Museum in London. It celebrates her work, shows the importance of textile design and explores Zandra's versatility as a designer.
TV Shows About Fashion
Fashion is a great theme to explore in television because it naturally lends itself to visual media.
There are amazing series that revolve around the world of fashion, from reality shows like Project Runway and America's Next Top Model, to dramatized takes on business like Girlboss and The Bold Type, or even imaginary designers and businesses working their way up, like Katy Keene and my next recommendation:
3. Velvet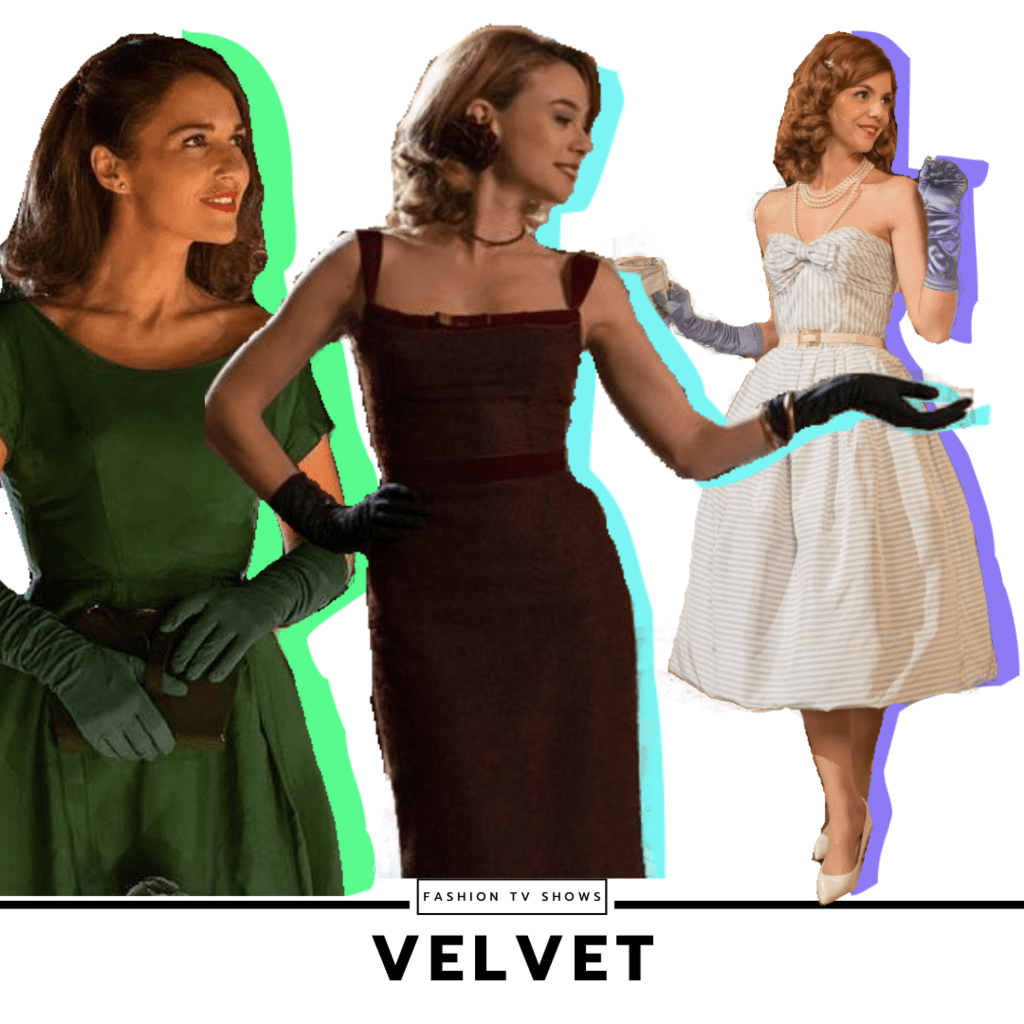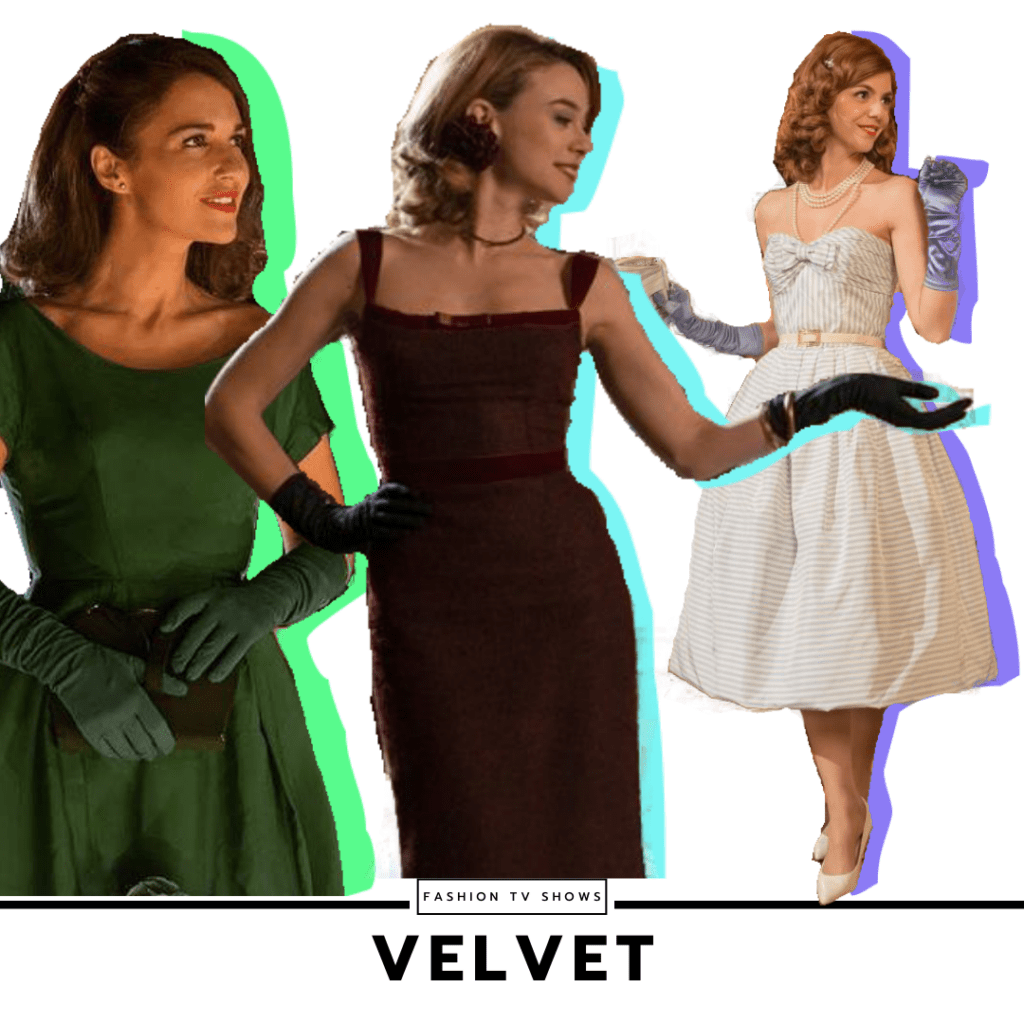 Velvet (Netflix) is a Spanish television series that was released in 2014. It ran for four seasons and it spawned a spin-off, Velvet Colección. It stars Miguel Ángel Silvestre, from Sense8 fame, and Paula Echevarría, a popular Spanish actress and model.
The setting is 1950s Spain and the show mostly takes place inside Galerías Velvet, one of the most prestigious fashion stores in the country. The story follows Alberto, the heir to Velvet, Ana, a seamstress and aspiring designer, and their epic love story.
TV Shows for Style Inspiration
We've all seen shows that, while not revolving around fashion, are known for their costume department.
Those shows include Pretty Little Liars, which gave each character a very distinct closet, Gossip Girl, which was filled with designers both in cameos and through their clothes, and Sex and The City, which set the trends for an entire decade.
My latest recommendation for a fashionably inspiring show is…
4. Élite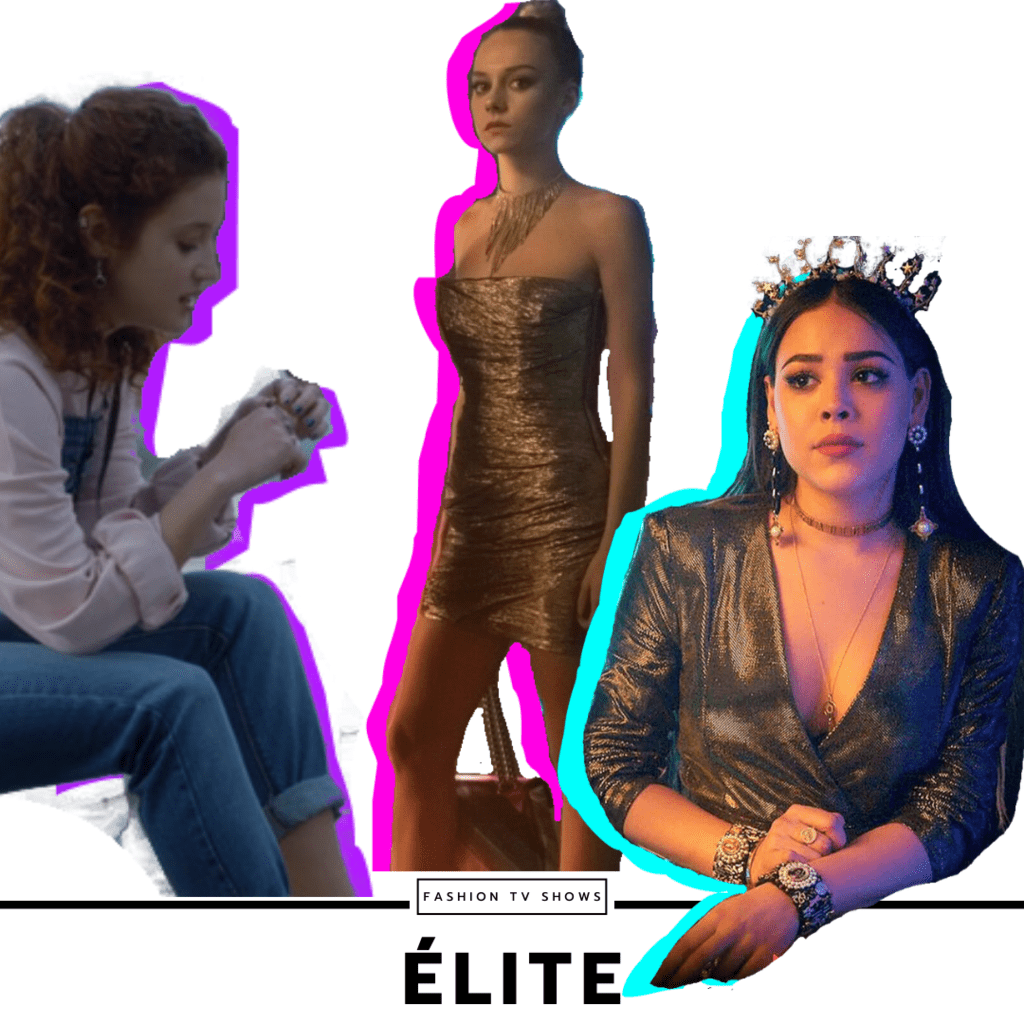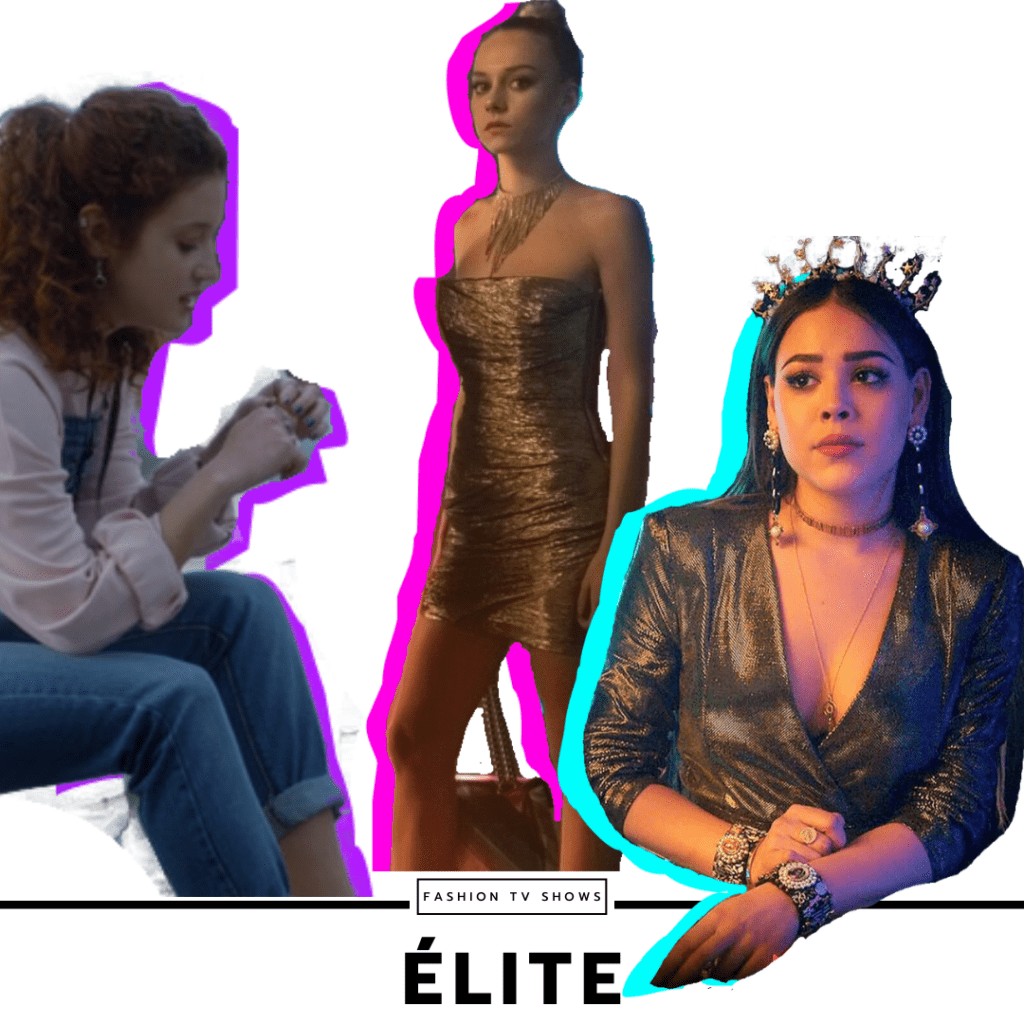 A mix of the best Gossip Girl fashion and an upgrade on Pretty Little Liars mystery, Élite took the world by storm in 2018. (CF included; see our posts on Lu's style from Elite and Carla's style from Elite.)
Produced and released by Netflix, it has three seasons and a fourth one has been announced with a new cast.
When three working-class students enroll in one of the most prestigious private schools around, Las Encinas, the clash between them and the wealthy students leads to a murder. The story is told through flashbacks while the police interrogate each student. And trust me, style inspo abounds!
Movies for Style Inspiration
There are millions of movies for fashion inspiration.
Cher's closet in Clueless is a staple of the '90s and The Devil Wears Prada is ICONIC. There are also the multiple Great Gatsby adaptations and their individual takes on the Roaring '20s. I love the adorkable and menswear inspired outfits of Annie Hall, while Mamma Mia: Here We go Again gave us amazing music and '70s inspired ensembles.
But any fashion inspiration list wouldn't be complete without the iconic Audrey Hepburn, so my next recommendation is:
5. Funny Face (1957)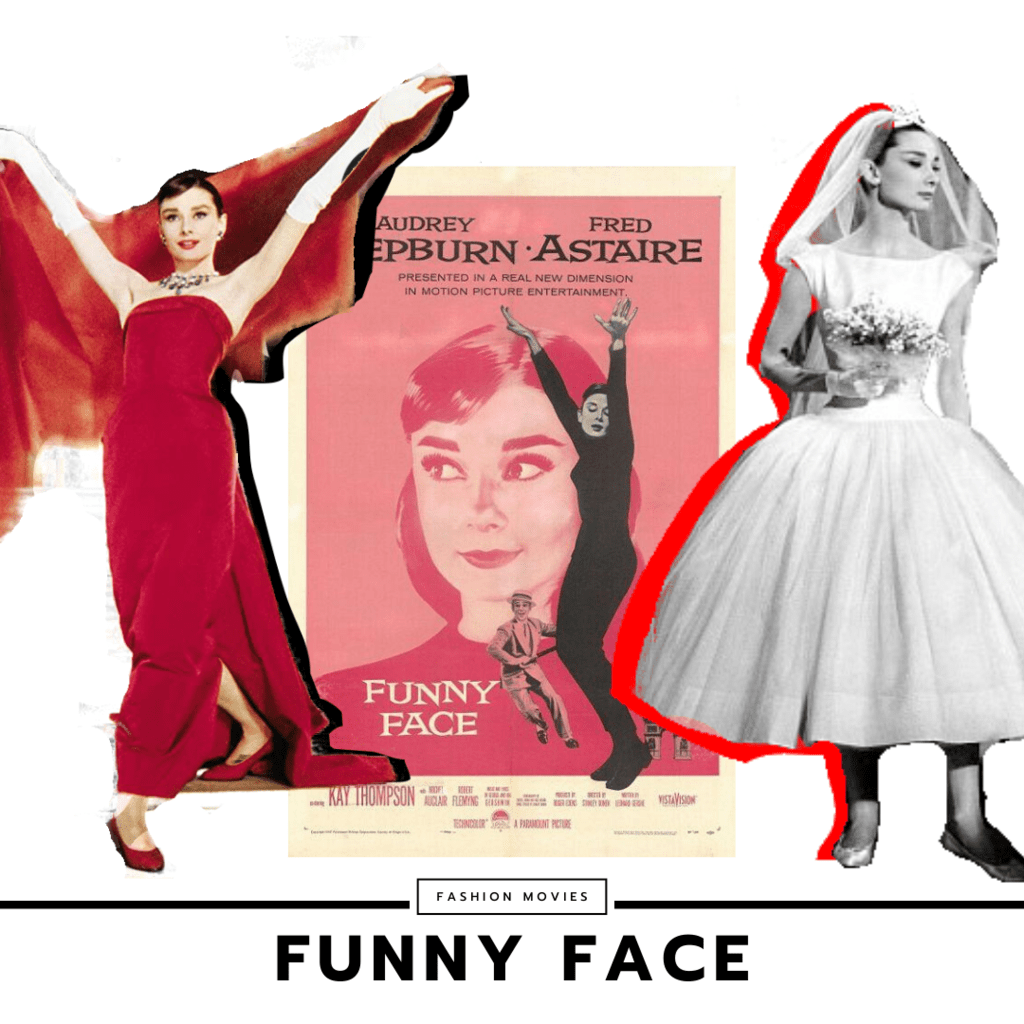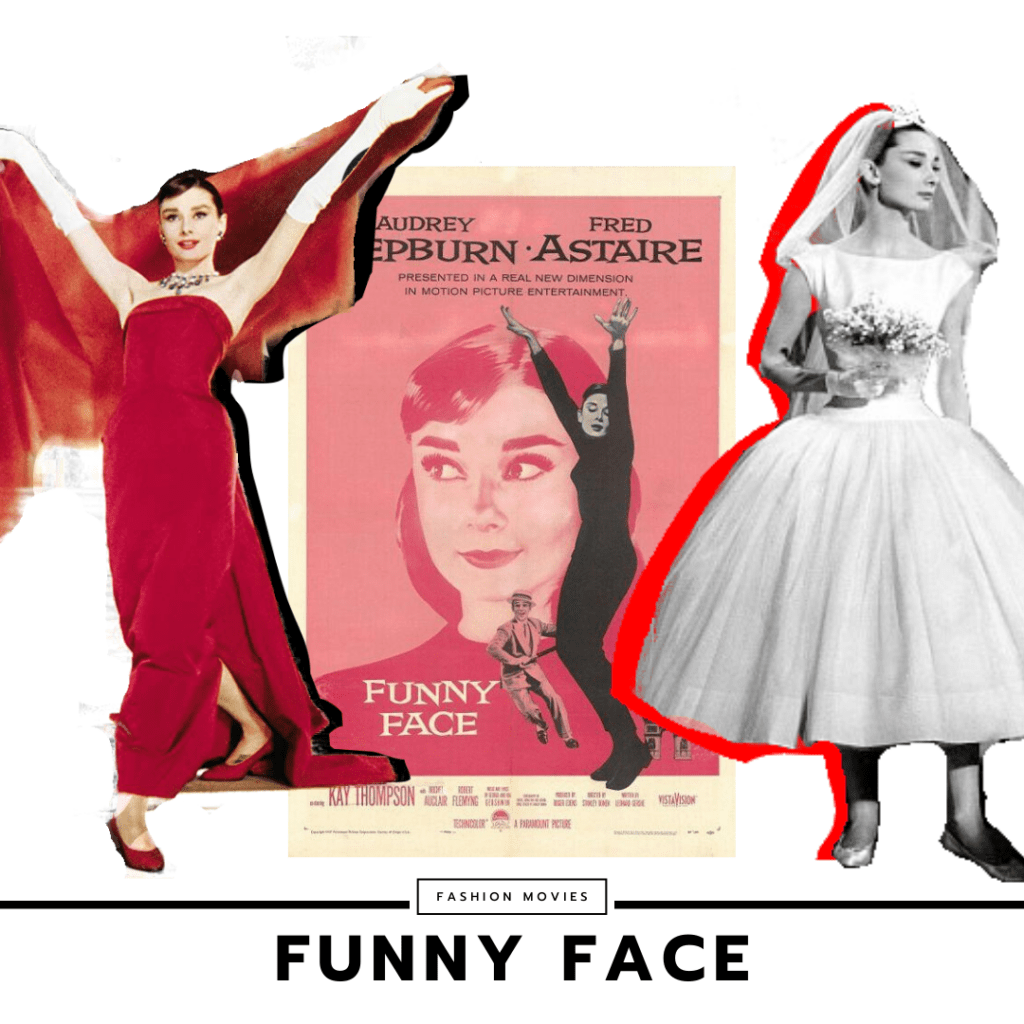 I was inclined to put Sabrina instead, but Funny Face (Prime Video and iTunes) is both charming and takes place inside the world of fashion. It stars Fred Astaire and Audrey Hepburn. This musical premiered in 1957 and it pairs Hepburn with Givenchy once more.
A fashion editor is looking for the next big thing. With her photographer, Dick Avery (Astaire), she decides to do a photoshoot at a bookshop in the Village. Salesgirl Jo Stockton (Hepburn) is left outside, but Dick notices her in the background of the photos. He decides to use her as a model and she agrees only so she can travel to Paris.
Fashion Documentaries
Fashion documentaries are an in-depth analysis of how the industry moves and thrives because of and in spite of their icons.
The First Monday in May follows the creation of the Met's most attended exhibit, China: Through the Looking Glass. McQueen portrays the life and death of designer Alexander McQueen. The True Cost is a documentary about the production of fast fashion and its consequences.
In this category, the movie I cannot recommend enough revolves around my dream job and one of my personal idols:
6. The September Issue (2009)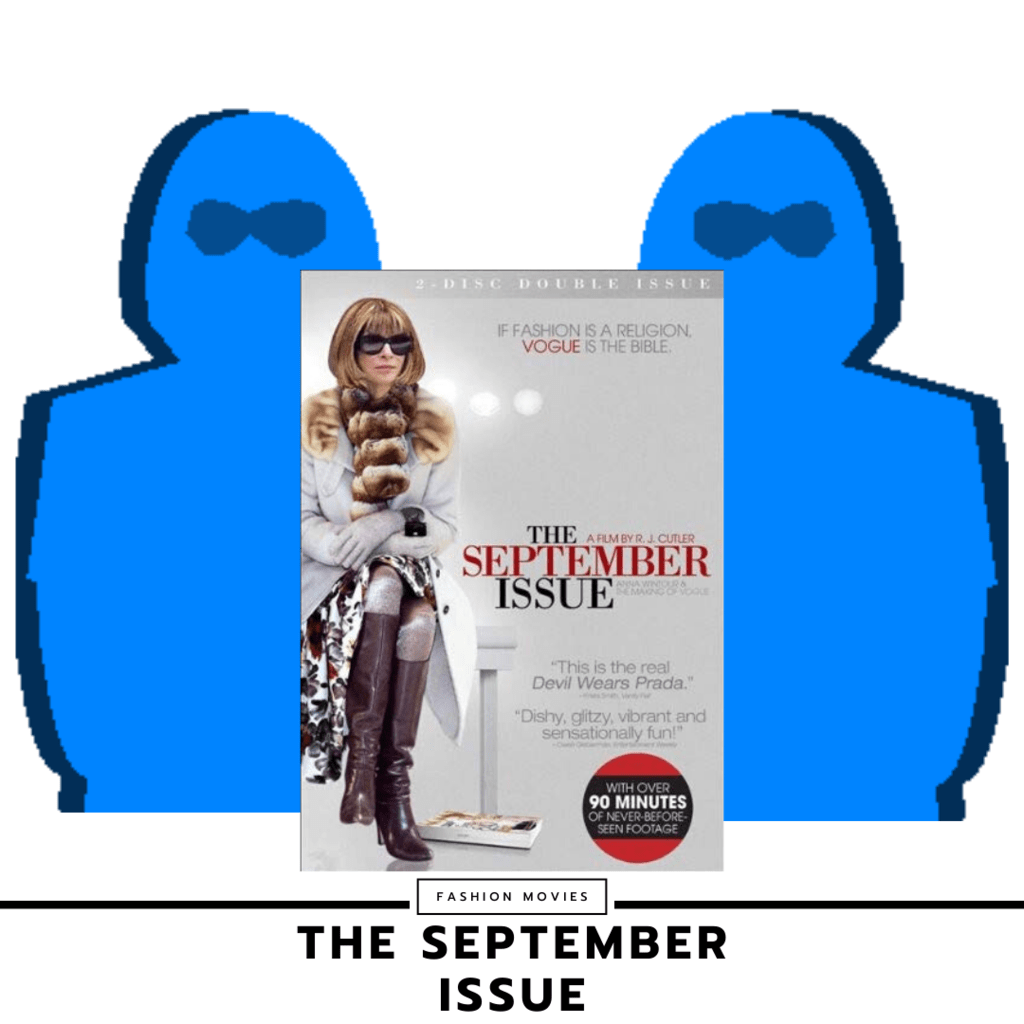 The September Issue premiered in 2009, directed by R.J Cutler. It is a behind-the-scenes drama that follows Vogue's editor-in-chief, Anna Wintour, and Grace Coddington, the magazine's creative director.
Vogue's September issue is considered the biggest and most important of the year. The documentary depicts how much work it goes into creating this magazine, Grace's passion for her work and her clash with Anna Wintour during the process.
This movie is great if you want to know how hard it is to actually work in the industry and how much effort it takes. A must for aspiring editors in chief.
What do you think?
Have you seen any of the movies or shows? Would you read any of the books? Do you have any recommendations for us? Let us know in the comments below!