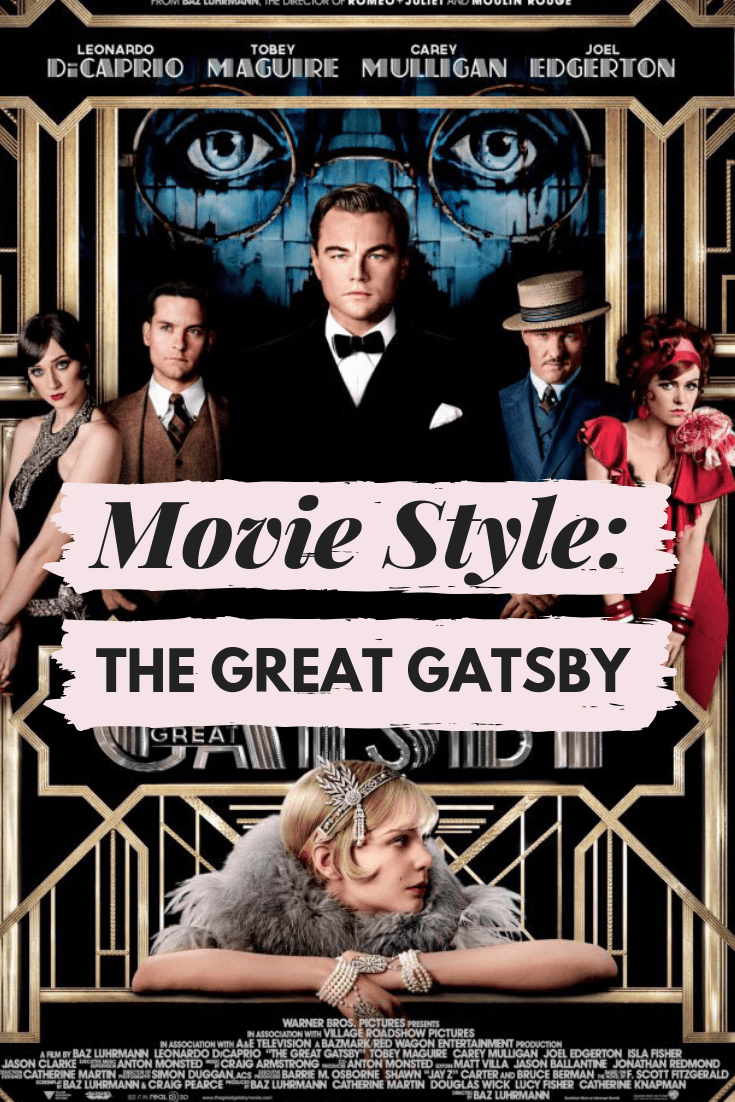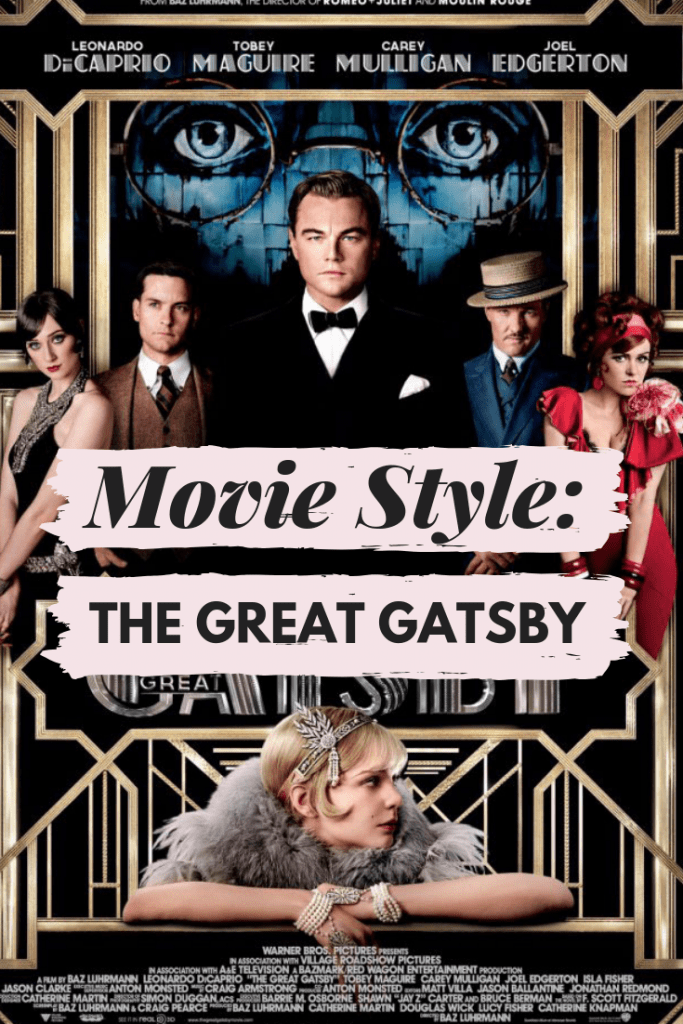 The Great Gatsby (2013) is one of our all-time favorite movies for fashion inspiration.
While this is not the first film adaptation of F. Scott Fitzgerald's beloved American classic (check out our post inspired by the 1974 version here), Baz Luhrmann's visual masterpiece is like no other. The film perfectly captures the glitz and glam of the Roaring '20s, absorbing audiences into this decadent lifestyle just as if the Jazz Age was still alive today.
If you're a fan of the book, you won't be disappointed. The novel is one of my favorites, and I felt that Luhrmann did a wonderful job of staying true to the book while updating it for a modern audience. However, my favorite part of the film was the costuming. Designed by Luhrmann's wife, Catherine Martin, the costumes featured lavish jewels and gems with lots of detailing and luxe accessories – they truly exemplified over-the-top glam.
While the Jazz Age might be just a piece of history now, you can use its luxurious look to inspire your own everyday looks! Below, I've created a few looks inspired by the characters from The Great Gatsby. Scroll down to see them!
Daisy Buchanan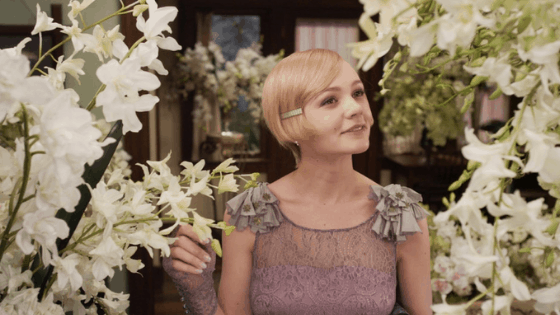 A "beautiful little fool," Daisy Buchanan (Carey Mulligan) is the ultimate golden girl of the decade. She has that '20s It girl style, sporting flapper garments and a classic bob haircut. While her jewels might not be practical to wear across campus, you can tone down her look by rocking a pretty dress with lace accents.
Start the outfit off with a statement dress in a pastel color. To accessorize, go for coordinating pieces, such as white vintage-styled heels and a pearl necklace. You could also go for pearl hair clips to channel Daisy in the photo above. This look would be perfect for a fun spring night out, a bridal shower, or a dressy brunch.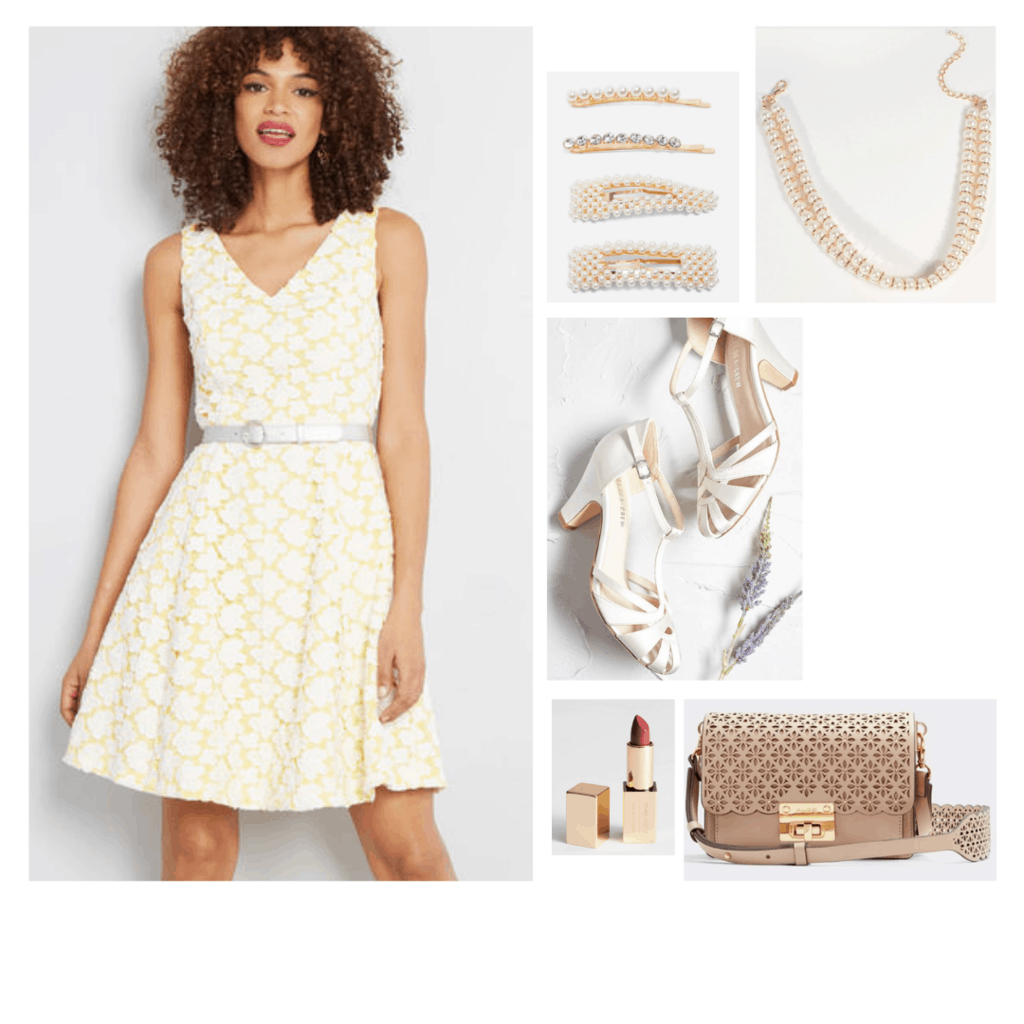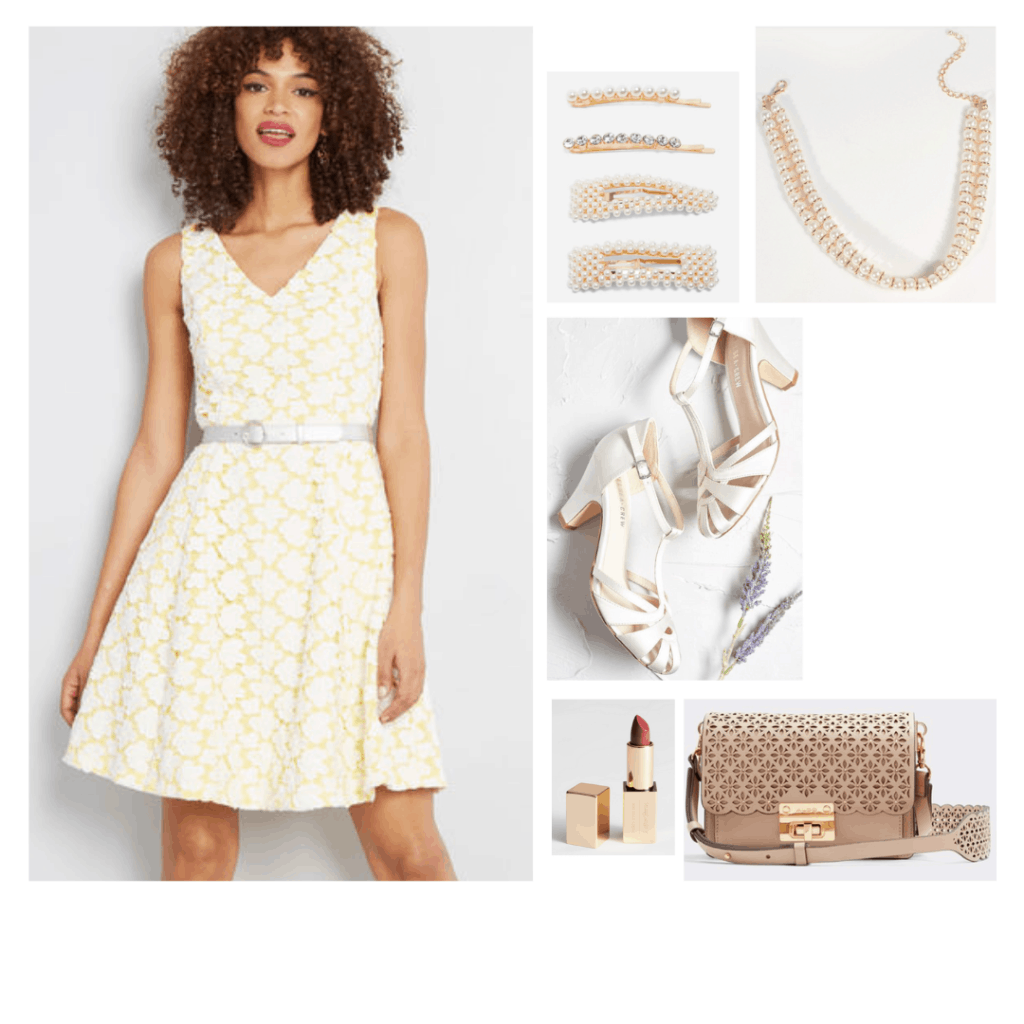 Products: Dress – Modcloth, Shoes – Modcloth, Choker – Unique Vintage, Hair Clips – ZARA, Bag – Aldo, Lipstick – & Other Stories
Jordan Baker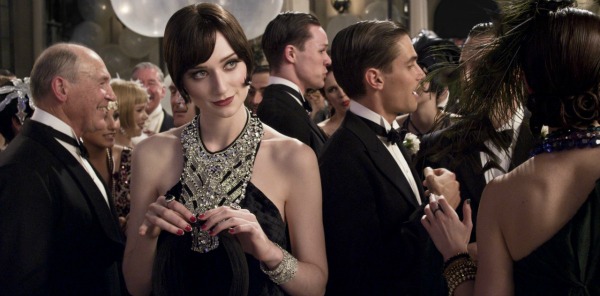 She may be one of the most frightening things that Nick Carraway has ever seen, but that doesn't mean that Jordan Baker (Elizabeth Debicki) doesn't have style! This golf pro has an edgier Jazz Age look and an attitude to match.
To pull off Jordan's mysterious style, go for something androgynous, like a suit or a nice pair of tailored pants. Keep color to a minimum for Jordan's vibe; she focuses mainly on blacks and whites.
The details of the look should be small, but statement-making — think eye-catching pearls and a chevron leather bag. With all of this together you will pull off the perfect sporty going out look.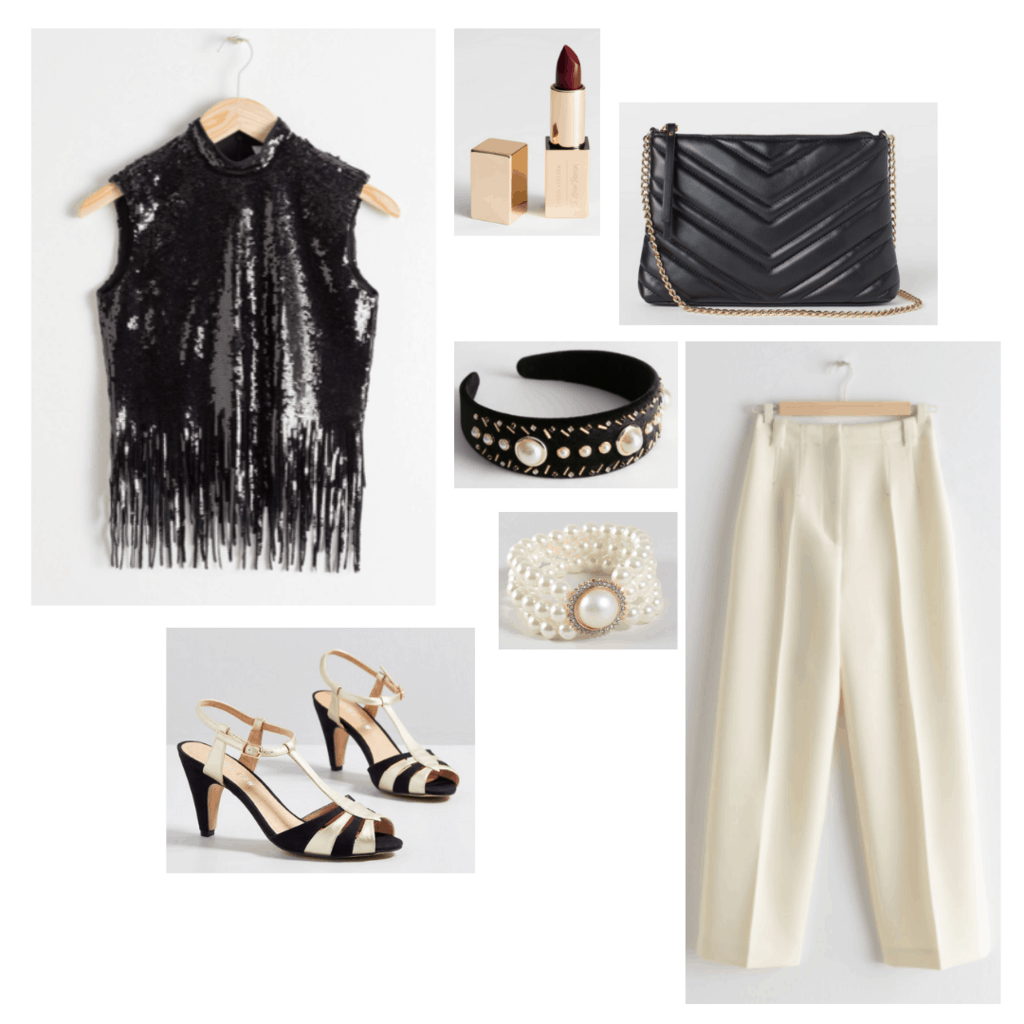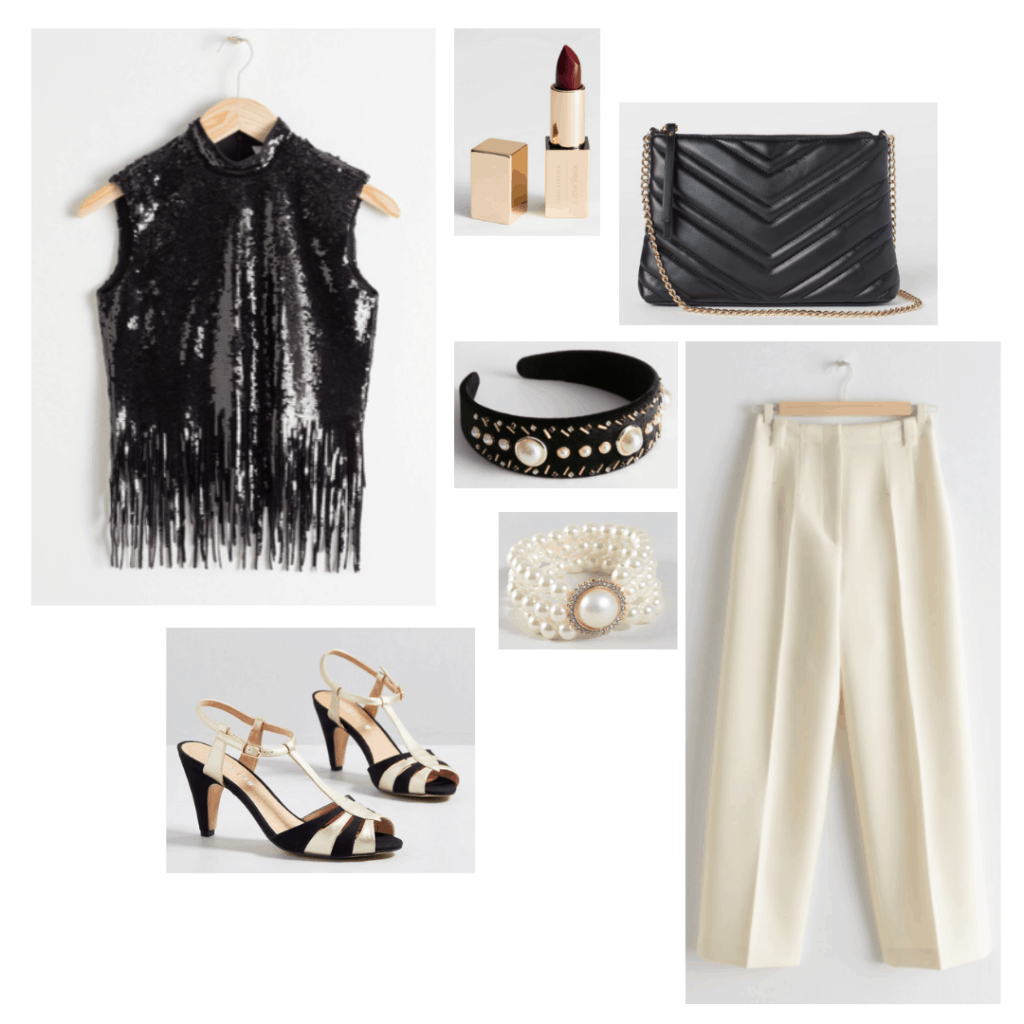 Products: Top – & Other Stories, Pants – & Other Stories, Bracelet – Unique Vintage, Shoes – Modcloth, Bag – H&M, Hairband – & Other Stories, Lipstick – & Other Stories
Myrtle Wilson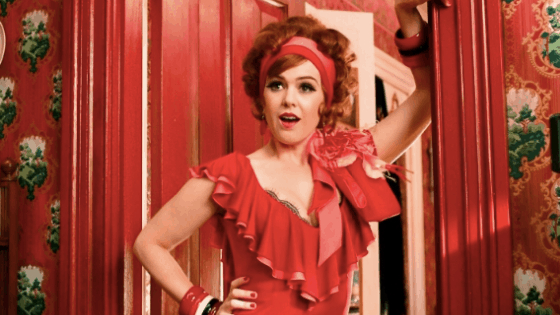 Vivacious Myrtle Wilson (Isla Fisher) is a low class girl with dreams of a better life. She is the mistress to Daisy's husband Tom, and enjoys the luxuries he offers her.
Myrtle's style is a bit over-the-top and tacky. Since she is new to the upper class lifestyle, she wants to live it up and be noticed. As such, her garments are covered in tons of details such as ruffles, feathers, and flowers.
Turn heads in a good way by wearing head to toe red. To break the look up, add one or two green accessories, like a bag or a piece of jewelry. You'll be ready for a night out on the town!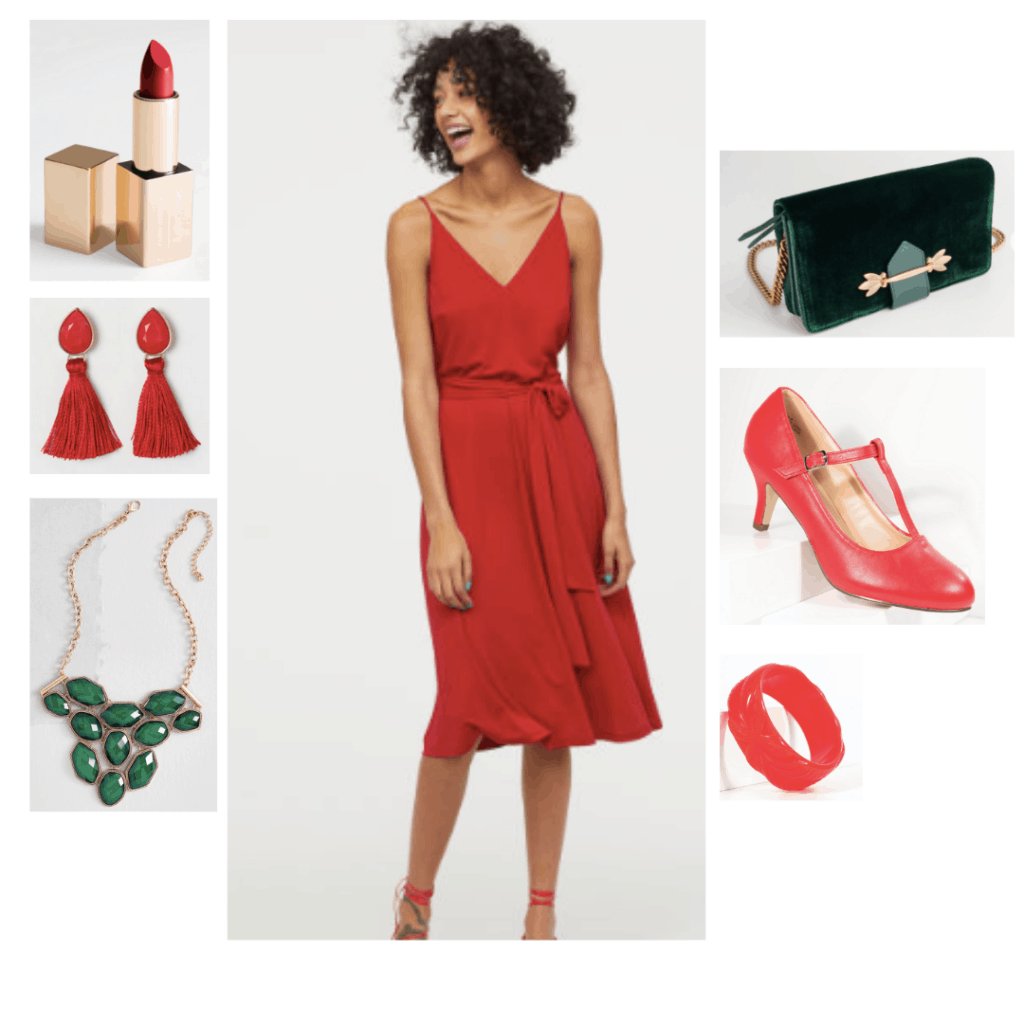 Products: Dress – H&M, Shoes – Unique Vintage, Bag – & Other Stories, Hairband – H&M, Earrings – H&M, Necklace – Modcloth, Lipstick – & Other Stories, Bracelet – Unique Vintage
What do you think?
Did you see The Great Gatsby? Are you inspired by the 1920s? Would you wear any of the looks above? Which look is your favorite? Would you like to see more posts like these in the future? Let me know in a comment below!
Editor's note: This post was originally published in 2013; it was completely updated and revamped in 2019 with new photos, outfit sets, and information.