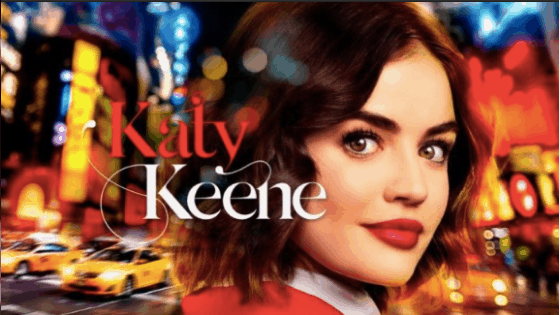 Okay, so you've already binged all of the classic fashion girl TV shows like Gossip Girl and Sex and the City, and now you really need something new to watch. Well, I've got you covered because Katy Keene is about to become your new fave.
Katy Keene, a spin-off of the hit CW show Riverdale, is everything you would want in a teen drama. It's full of friendship, romance, messy lives, struggling artists, and — obviously — some fantastic outfits.
The show tells the story of Katy and her friends as they navigate their lives as creative individuals while living in New York City. Katy is an assistant personal shopper at one of New York's top department stores. While doing this, she is also chasing her dream of one day becoming a famous fashion designer. Which is why to show is filled with so many amazing fashionable looks.
Her friends on the show are equally as fashionable. Especially Josie, of Josie and the Pussycat fame, who is always looking the part of glamorous diva.
If you are interested in the fashion of Katy Keene, keep reading for four looks inspired by the show's stylish characters.
Katy Keene Style: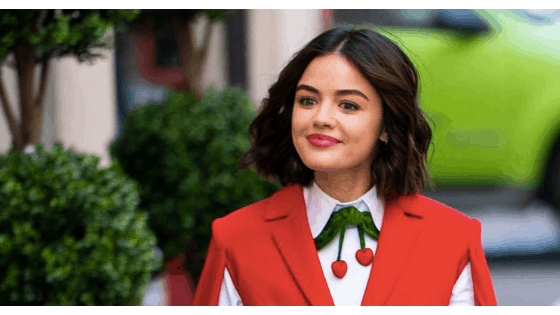 The adorable Katy Keene (Lucy Hale) is no stranger to fashion. In fact, when we first see her on the show, she is sewing up a storm, making a new dress for one of her friends.
As a personal shopper and aspiring fashion designer, Katy's look is obviously on point. Her style is quirky, trendy, and fun. She often combines classic items with funky standout pieces, giving her a thrown-together, almost DIY look.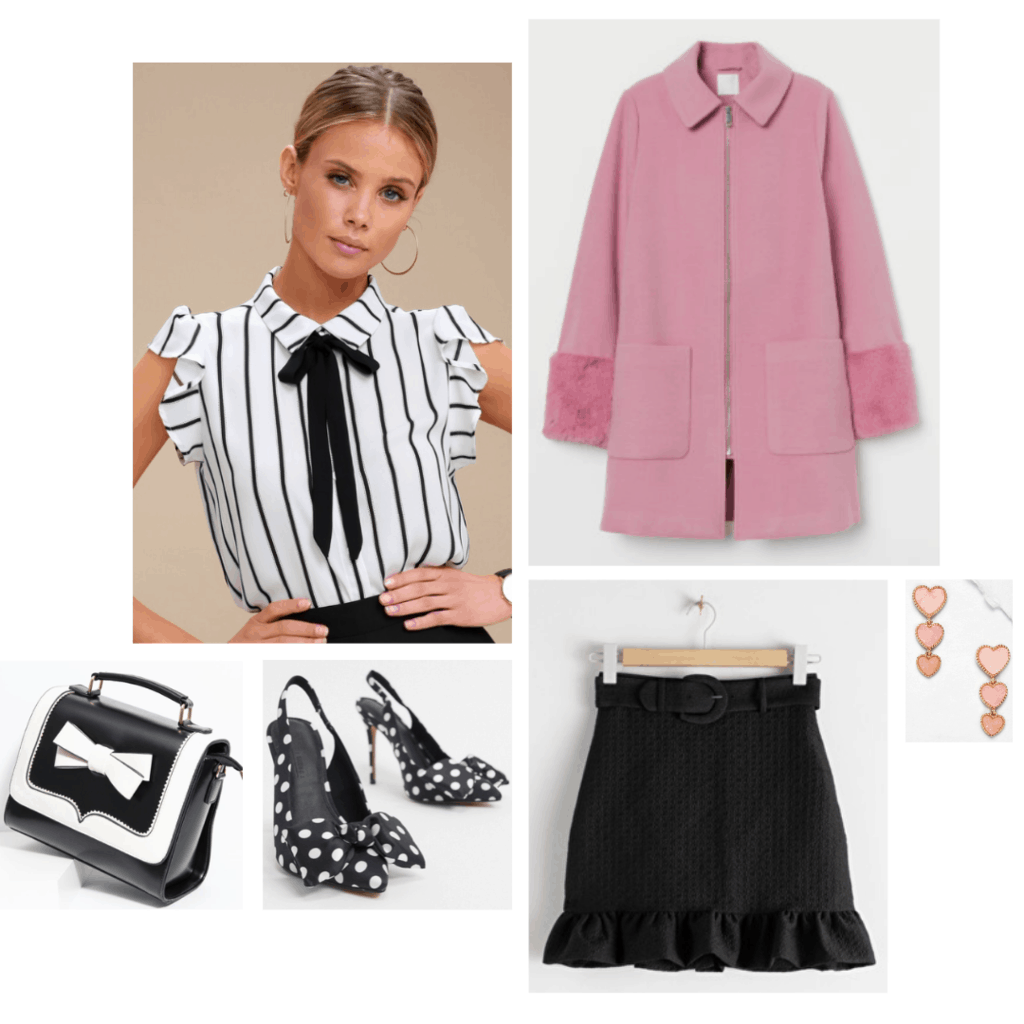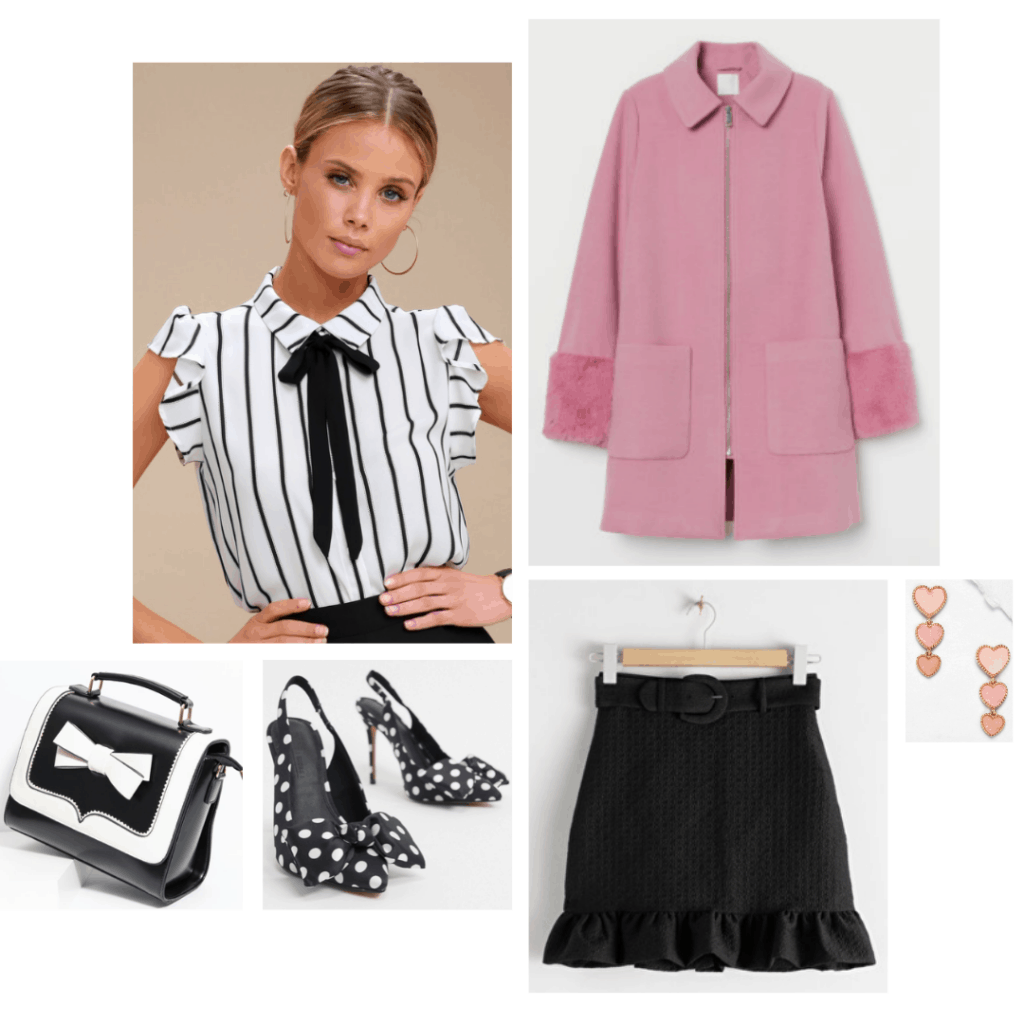 Products: Skirt – & Other Stories, Top – Lulus, Shoes – ASOS, Coat – H&M, Earrings – Modcloth, Purse – Unique Vintage
Katy's look is equally professional and adorable. To copy it, grab a statement coat, a nice blouse, and a feminine skirt, and you will be good to go. Also, don't forget to accessorize with some killer shoes. And mix a few prints — Katy is always doing this!
Josie McCoy Style: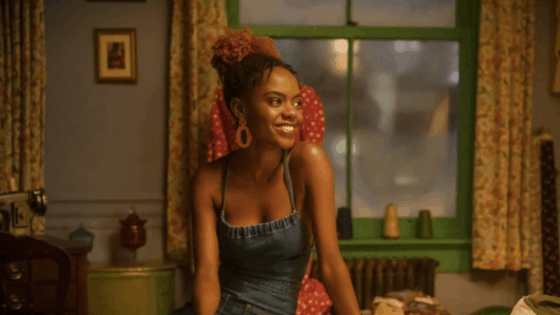 Josie, who was once the leader of Josie and the Pussycats on Riverdale, is all grown up on Katy Keene.
Over the course of the show, we see her entering the music world in New York City, working away at her dream of becoming a famous singer. And though she's on a difficult path, Josie works harder than anyone to achieve her goals.
Josie's style is very "cool-girl." She always looks as if she has stepped out of music video, with her cool fur coats and elegant dresses. Her look is amazing inspo for night out looks — save now, wear later!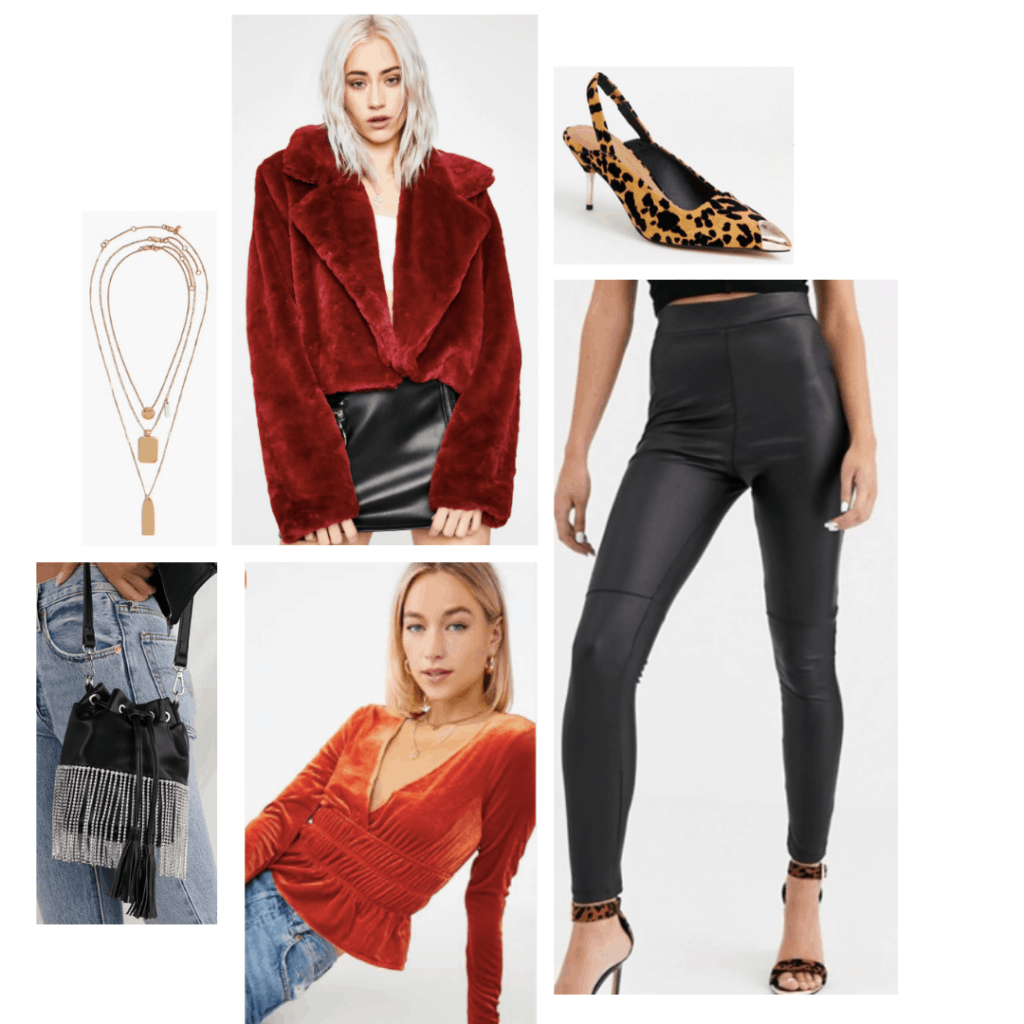 Products: Top – Forever 21, Leggings – ASOS, Shoes – ASOS, Jacket – Dolls Kill, Bag – Lulus, Necklaces – Madewell
Bring Josie's look to life with a pair form-fitting pants, a velvet top, a fur coat, and some animal print heels. Definite rockstar vibes!
Katy Keene Fashion: Pepper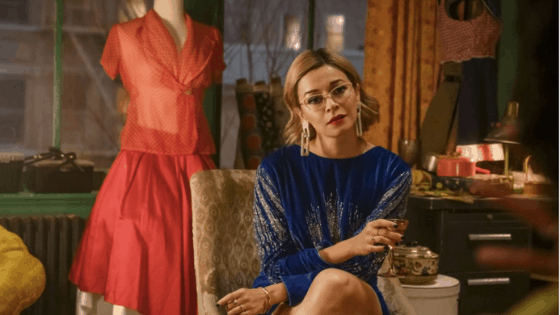 Pepper is the wildcard of the show. She is always the life of the party and is a dignified member of New York City society, yet no one knows what she truly does for a living or how she lives her life outside of the public eye.
As a socialite, Pepper's fashion choices are glamorous and sophisticated. These fashion choices embody the New York glitterati lifestyle — think full-on glitter ensembles while still looking as if she is a powerful businesswoman.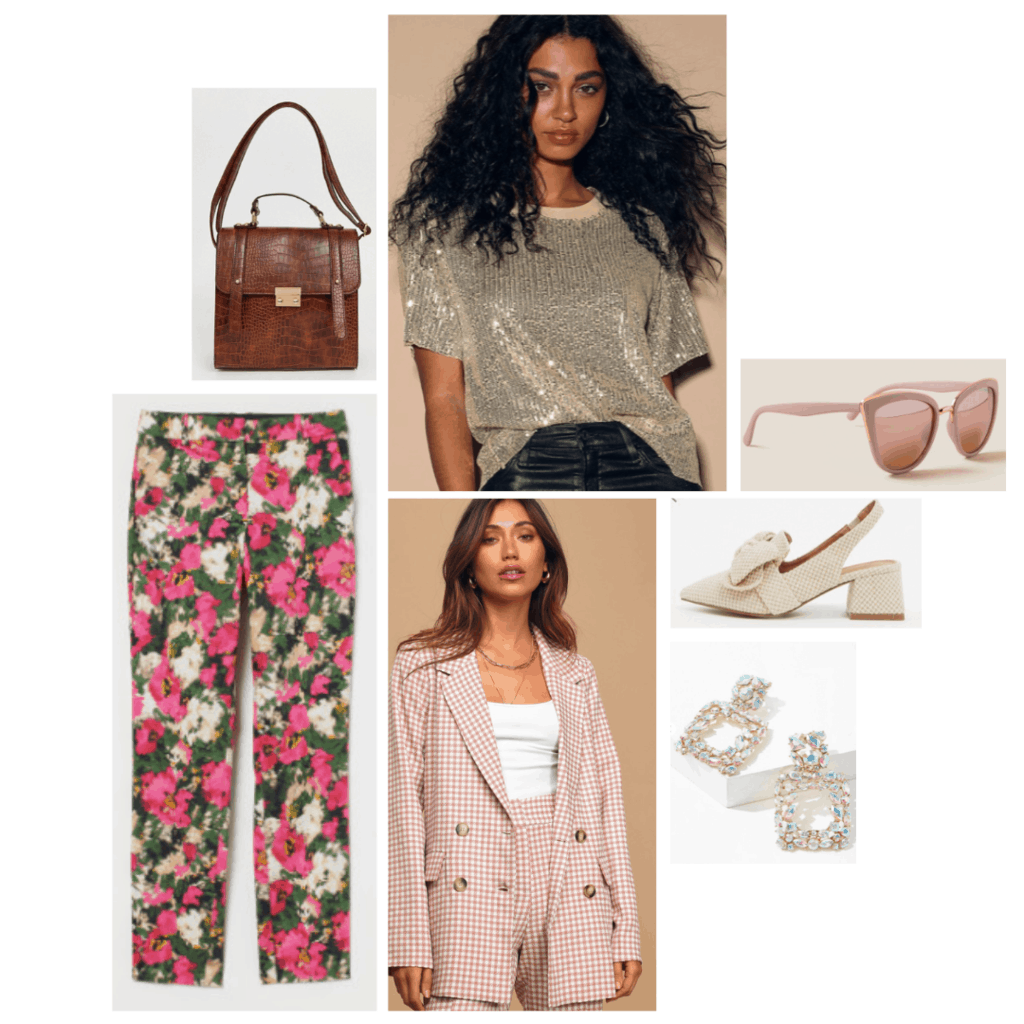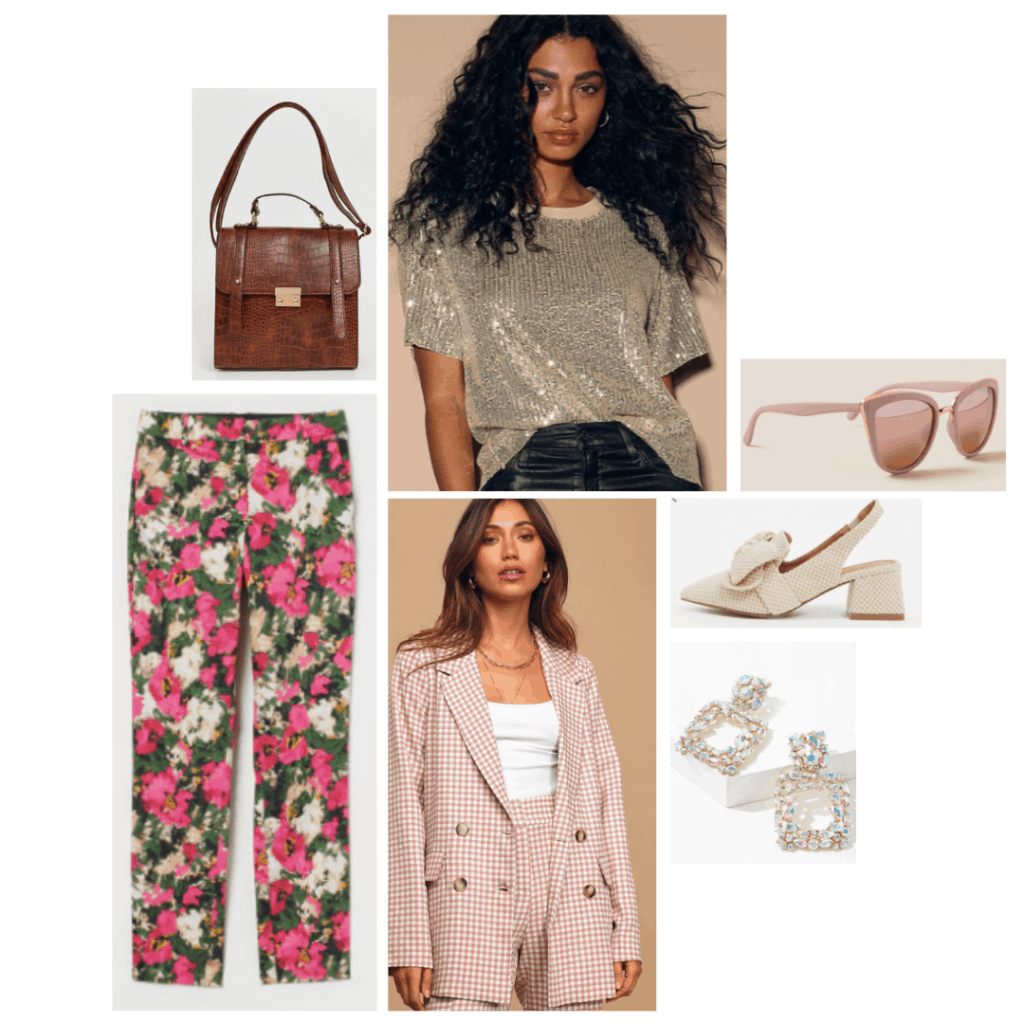 Products: Top – Lulus, Pants – H&M, Blazer – Lulus, Shoes – ASOS, Earrings – Forever 21, Sunglasses – Francescas's, Bag – ASOS
Pepper's look is so much fun to play with. To copy it in real life, try mixing patterns, colors, and textures.
On top, start with a sequined shirt layered under a classic plaid blazer. Then to mix it up, add a pair of floral trousers. As for accessories, be sure to pick a pair of cat-eye sunglasses, similar to the ones Pepper wears on the show.
Katy Keene Fashion: Jorge/Ginger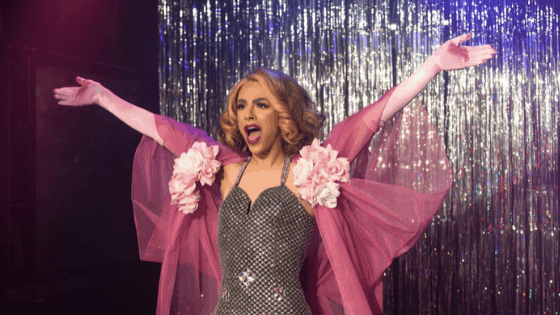 Finally we have the fabulous Ginger, a drag queen who dreams of becoming a Broadway star.
Ginger, also known Jorge, is a beautiful man who feels most himself when dressed in glitzy gowns, dancing his heart out. When he's in his drag attire, he is always serving memorable looks, but he also appears in some fantastic basic dancewear ensembles.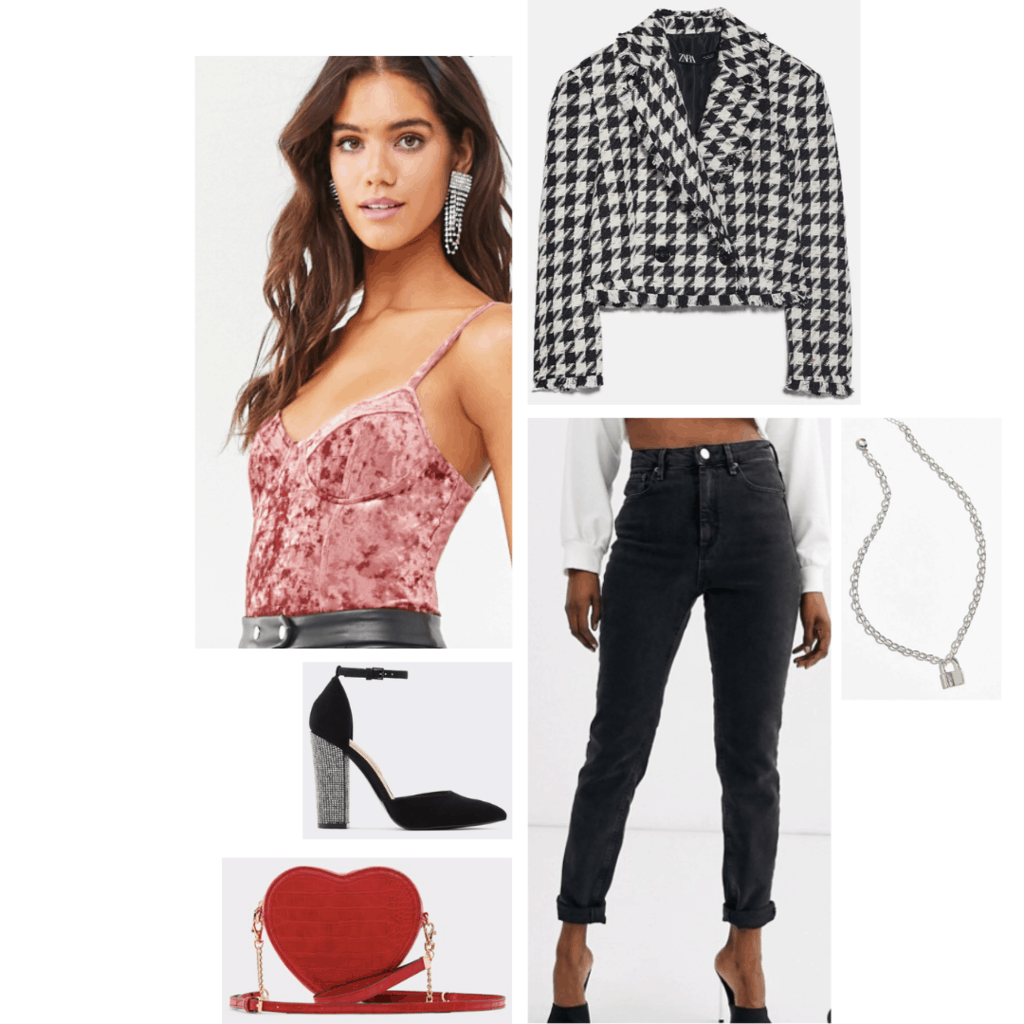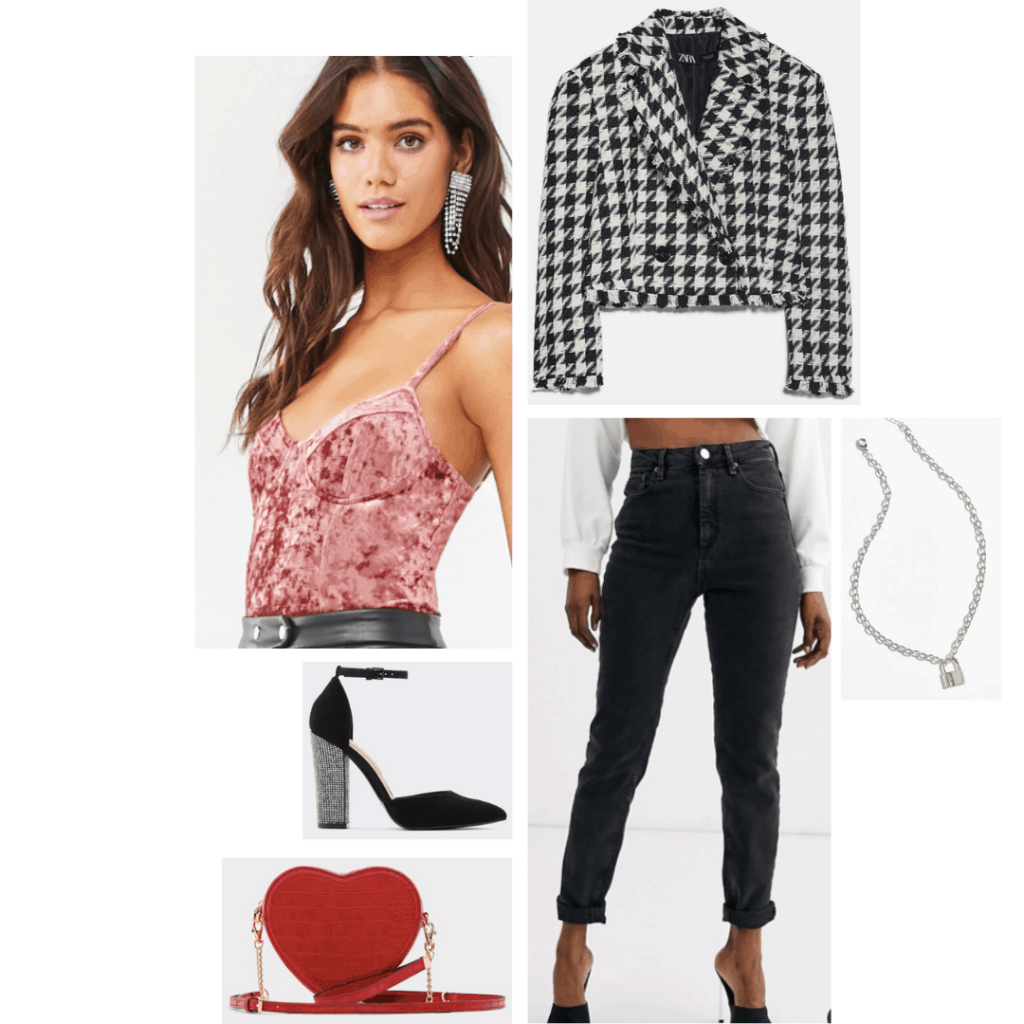 Products: Bodysuit – Forever 21, Jacket – Zara, Pants – ASOS, Heels – ALDO, Bag – ALDO, Necklace – Urban Outfitters
Jorge/Ginger's style is great inspiration to add some glam to your life. With a stylish bodysuit and a patterned jacket, you can easily recreate Ginger's stunning look. Some black jeans make the look relaxed and comfortable, while fun accessories are reminiscent of Ginger's fun personality.
What did you think about the style on Katy Keene?
Which character's style do you like the most? Do you have a favorite outfit from the show? Let us know down in the comments.