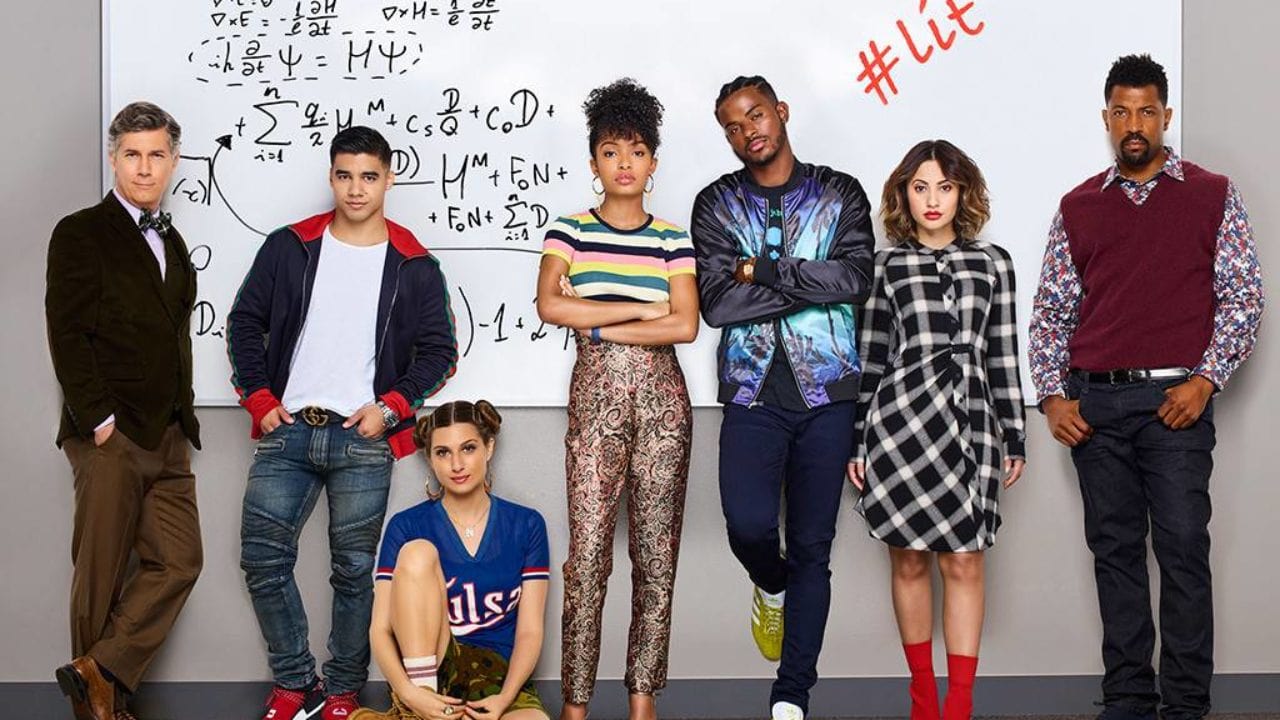 In case you've somehow missed it, let me fill you in on some must-see TV: The Black-ish spin-off, Grown-ish is a must-watch show for women our age.
The show follows character Zoey Johnson, played by Yara Shahidi, as she attends off to college and navigates life on her own, away from her family. It's already on its second season, and so far, it has given us major fashion inspiration. This makes sense, as some of the characters are studying fashion design in school!
As is true for many of us, Zoey's college friends come from diverse backgrounds, and so her friends all have a very different fashion senses. Below, I decided to focus on my favorite characters, who, in my opinion, have the most fabulous senses of style.
First, there's Zoey, obviously, who is heavily influenced by fashion designers, but also by vintage clothes, mainly from the '70s and '80s. Then, there's Nomi, who has a really fun and colorful wardrobe, full of patterns and printed tees. Finally, I created an outfit based on Skylar, who, as a college athlete, has a sporty look most of the time, but rocks trendy pieces like sequins and animal prints when she's off duty.
If you've watched Grown-ish before, you'll have seen that student life at Cal U looks like a never ending house party. (If only college was actually like that!) Given this, I decided to go for nighttime-oriented outfits that are cute yet comfy.
1. Zoey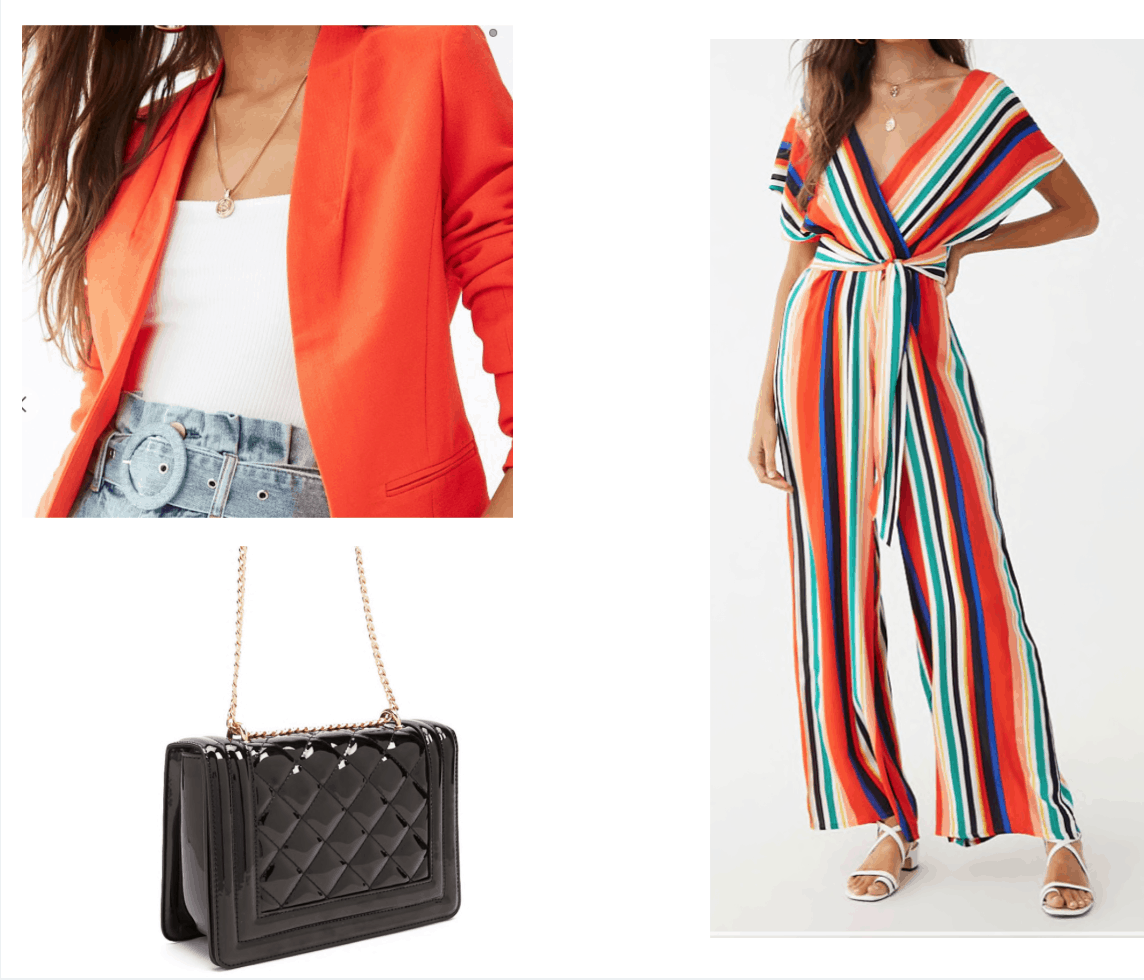 Products: Blazer – Forever 21, Jumpsuit – Forever 21, Bag – Forever 21
I decided to go for a colorful striped jumpsuit, orange blazer and quilted bag, because Zoey is always wearing really bright outfits. Even when she's going to college parties, she still looks classy and comfortable because she chooses easy pieces like jumpsuits and slouchy blazers.
If you don't own a jumpsuit, you should definitely think about adding one to your wardrobe! A jumpsuit is a minimum effort way to look put-together and elegant, while staying comfy. I actually love how this one is styled, with sandals, so that's what I'd recommend for a comfy-casual look.
2. Nomi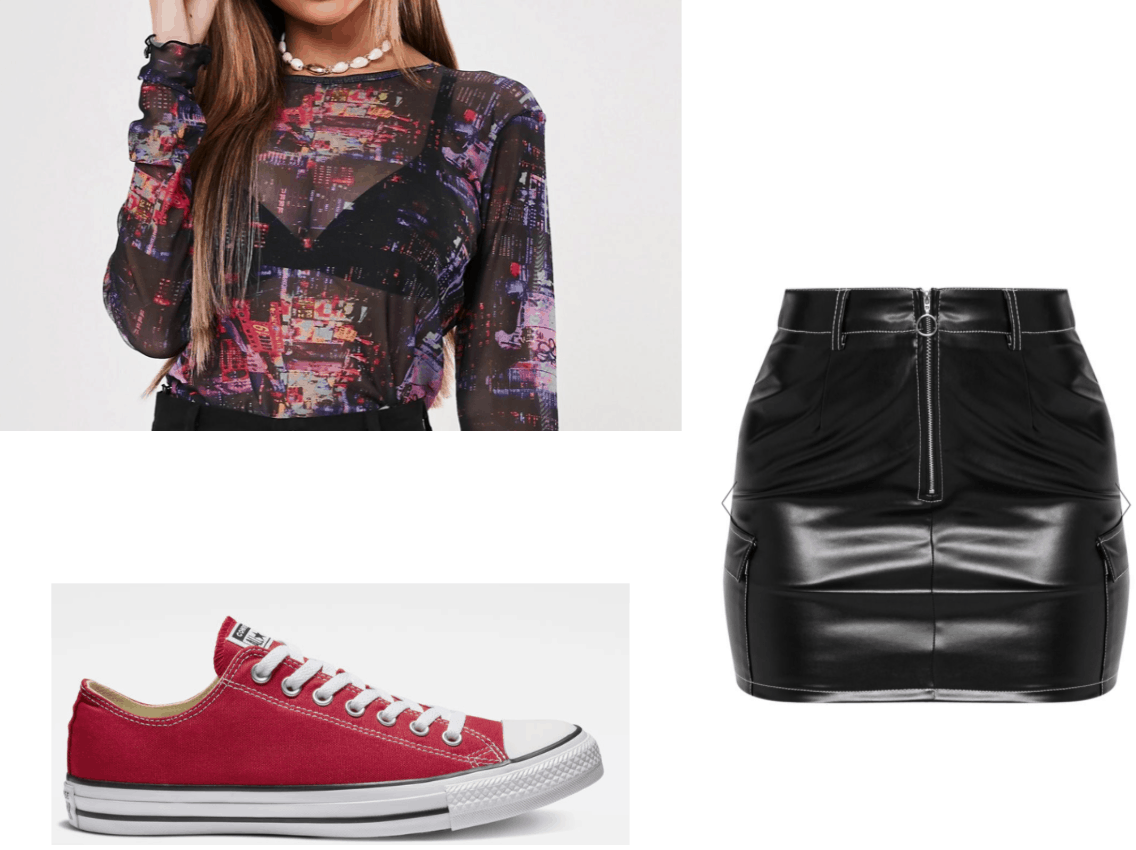 Products: Mesh Top – Missguided, Black skirt – PrettyLittleThing, Sneakers – Converse.
This outfit is cute but edgy, and that's totally something I'd see Nomi wearing to drinks with her crew or at a house party.
If you're in a rush and looking to save time, this is the outfit for you, because it's so low key yet fun thanks to the mesh and faux leather fabrics. You could totally wear it during the day, for classes, maybe with a denim jacket over top, and then go straight to a nighttime event.
3. Skylar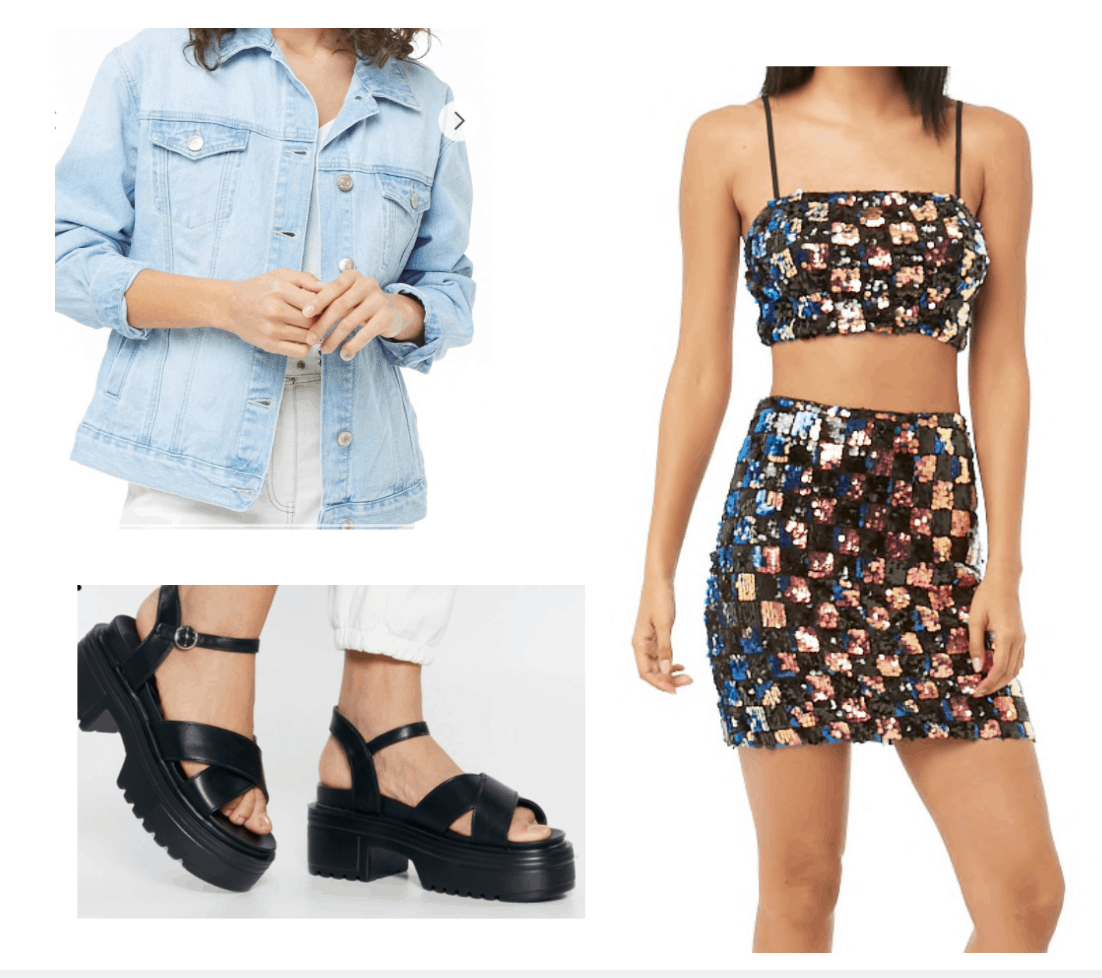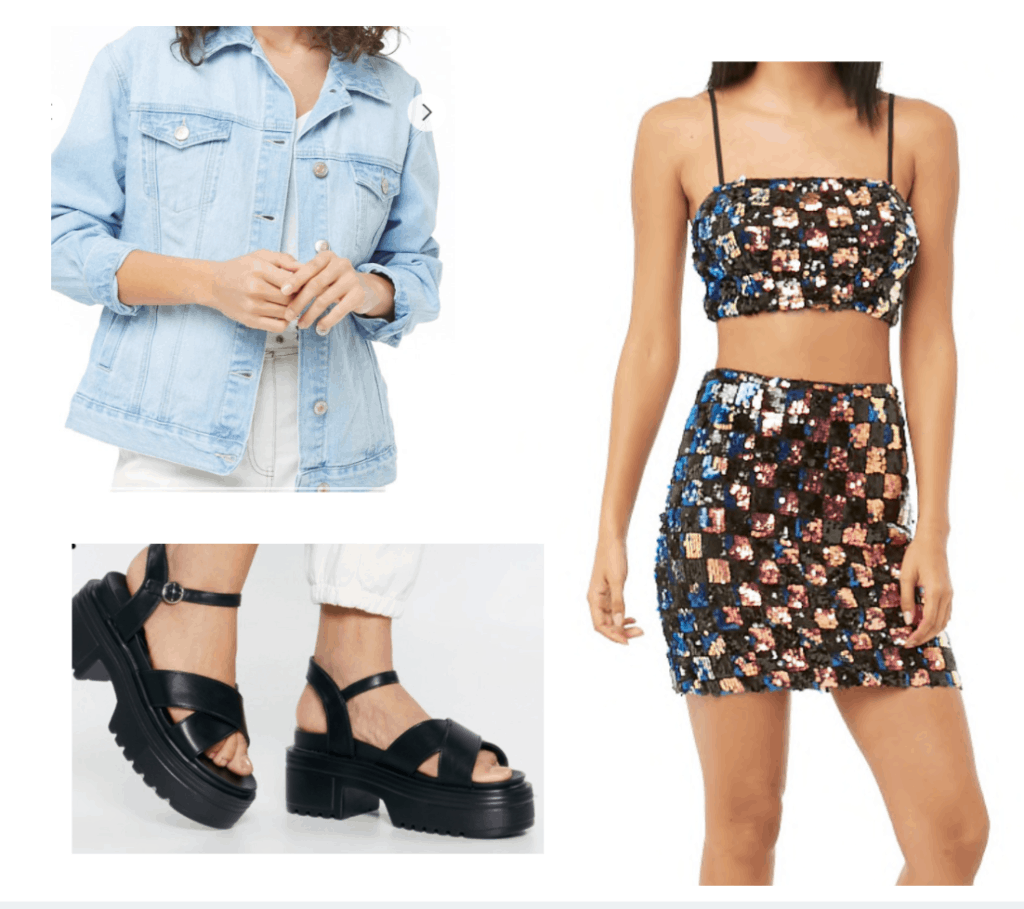 Products: Top and Skirt Set – Forever 21, Denim Jacket – Forever 21, Platform sandals – NastyGal
Skylar can often be seen wearing sequins, so I decided to incorporate sequins into her look with a cute crop top and skirt set. I accessorized with an oversized denim jacket and chunky platform sandals.
This outfit is a great compromise if you're looking to wear something a bit flirty but you don't want to be overdressed or you're worried about feeling uncomfortable in the sequined pieces alone.
What do you think of these Grown-ish outfits?
What is your favorite outfit? Have you watched Grown-ish before? Let me know in the comments section, I'd love to hear your thoughts!