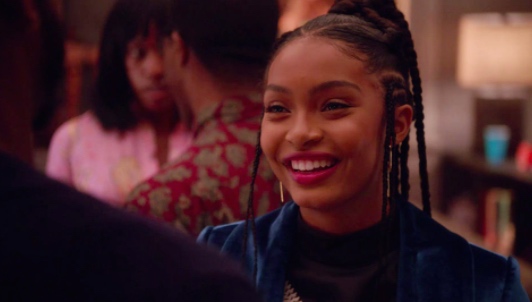 Grown ish, the spin off from the popular show Black ish, follows eldest child Zoey Johnson as she navigates her life at college. A funny and painfully relatable show, Grown ish shows us the truth about college. It delves into serious topics like sexuality and drugs while also focusing on relationship and friendship issues.
But there's also another important factor of this series: THE FASHION. Not only is Zoey Johnson's fashion sense amazing as heck but she has the most stylish friends known to mankind. I mean, have you seen Luca's outfits?
The best dressed of them all, though, is Zoey herself. She knows how to wear simple pieces like graphic tees and mix them with funky boots and still look like the coolest kid on the block.
This is the level of style we all aspire to achieve daily. But there's one big problem. We aren't as, how do you say it, financially stable as Zoey. So how do we average non-TV people get to look as awesome as her?
Well that's where we come in. Below are some essential pieces to have in your wardrobe to get Zoey Johnson's style, all inspired by her outfits on Grown ish. Thank us later!
1. Wear Fun Prints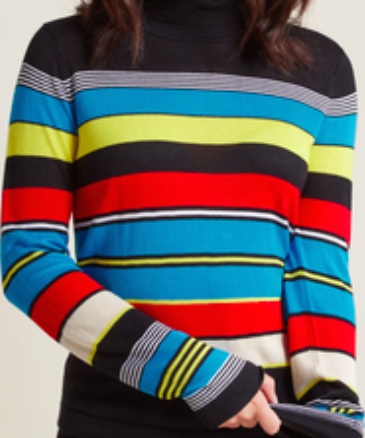 Striped Top – Modcloth
Zoey loves to wear a print anywhere she can. Whether she's rocking a graphic on her shirt or tiger stripes on her sweater, there's never a dull moment within her style. But the prints she rocks the most are stripes. Guys, it's a sign. You need to invest in some stripes, ASAP.
2. Thrift Graphic Tees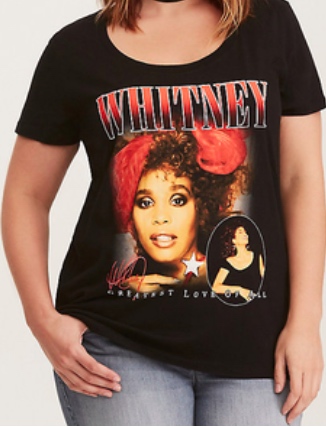 Graphic Tee – Torrid
Graphic tees are must-haves for all college girls and Zoey seems to agree with this. You can catch her rocking a cool graphic tee, usually with a powerful woman on the shirt. If you want dress like Zoey, you need to hit up your thrift store and invest in like 5 graphic tees just for good measure.
3. Be Edgy with Ripped Denim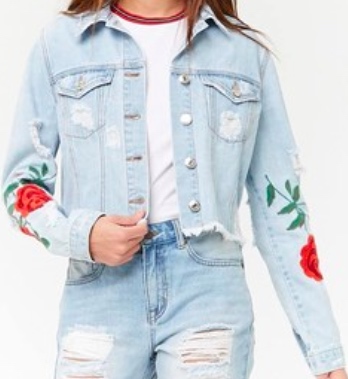 Denim Jacket – Forever 21
Everyone can agree that denim is an essential fabric in any wardrobe. But denim can get repetitive real fast. Why not play around with your denim and choose ripped denim instead? (Even better, rock embroidered ripped denim with a jacket like this!) You will look instantly cooler without putting in any extra effort.
4. Invest in Some Funky Shoes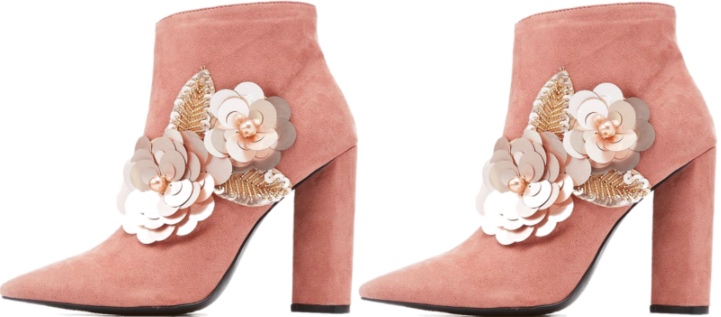 Boots – Charlotte Russe
So there's an unspoken rule that you can't have funky prints in your wardrobe without a funky shoe. Okay, I totally made that rule up but I'm going to abide by this one if it means I am one step closer to being Zoey Johnson! She always mixes funky shoes with funky printed pieces and the result looks amazing.
5. Accessorize with Hoop Earrings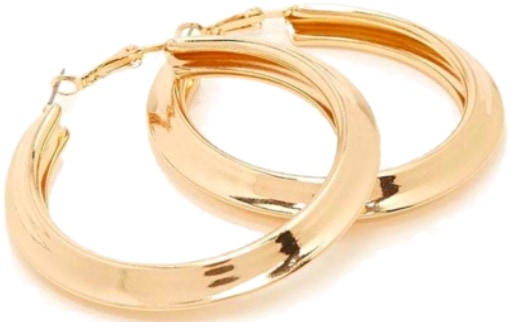 Earrings – Forever 21
As if her funky shoes, awesome stripes and graphic tees weren't enough, Zoey has to accessorize with statement jewelry, namely hoop earrings. You can see her rocking hoops with most of her outfits. I honestly didn't think that I could pull off the hoop earrings but Zoey Johnson's style has convinced me to give them a try this semester.
6. Slay with Cool Jackets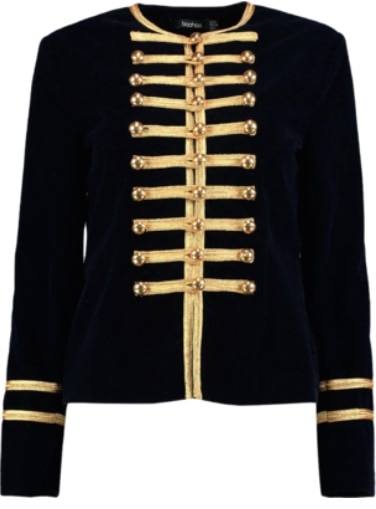 Jacket – BooHoo
Zoey goes to "CalU" and doesn't technically need a jacket because it's probably 70 degrees and gorgeous all the time. But the mornings and nights in California can get a little frigid, so Zoey still needs to own some cool jackets. Let's just say Zoey doesn't take the simple route when it comes to her jackets. Just like the rest of her wardrobe, her jackets are always statement-making.
7. Be Extra with Killer Headbands

Headband – Zappos
Let's not forget that our hair can be an accessory. We aren't even going to get into Zoey's amazing hairstyles. What we will talk about are her headbands. She, like early Blair Waldorf, is a huge fan of the headband. It's a simple accessory but it does make a difference, adding a little something extra to every look.
8. Set Some Trends with Eye-Catching Pants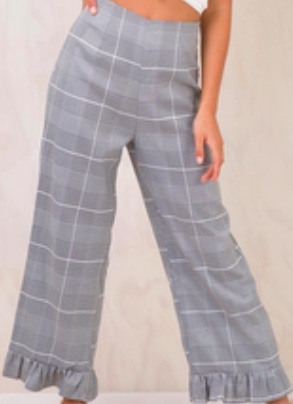 Pants – Princess Polly
Never one to be basic, Zoey likes to take the occasional risk in the pants section of her wardrobe. You can often catch her wearing pants with ruffles. Hey, maybe we should thank her cool friend Luca for the style inspo!
Are you obsessed with Zoey Johnson's style?
The next time you go shopping just think WWZC: What Would Zoey Choose? I think that's a good motto to shop by. Are you as obsessed with Zoey Johnson's style from Grown ish like I am? Also, what's your favorite outfit from Grown ish thus far?
Thanks for reading!