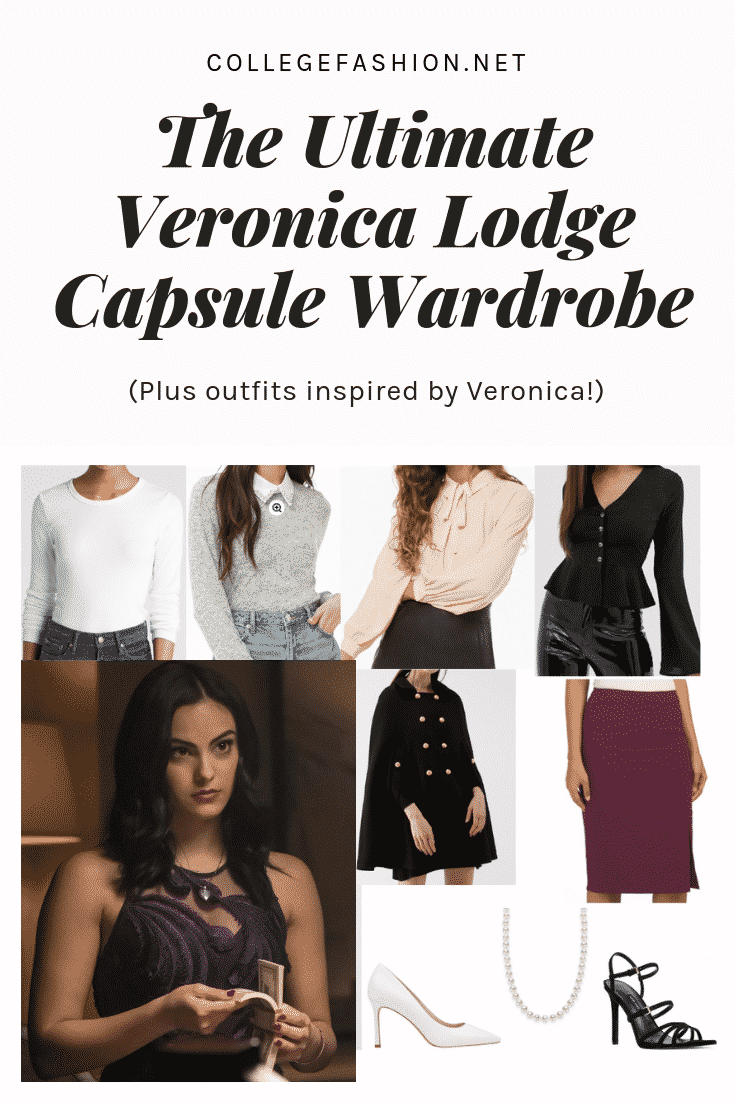 Veronica Lodge is an independent, strong-headed, gorgeous, boss woman if there ever was one. She is able to take care of not only herself but her friends and family too, all while looking utterly flawless.
And while there are hair and makeup artists making sure of that (and Camila Mendes is naturally gorgeous), Veronica's slightly preppy and extremely put-together wardrobe plays a large part in her impenetrable confidence.
Further reading: How to copy Camila Mendes' real lifestyle.
Veronica Lodge's wardrobe is timeless. There's no deviation from her dark or muted tones regardless of what is trending, and she channels hemlines and collars from the '50s to the '90s and incorporates them into modern fabrics.
She looks like an off-duty model and on-duty businesswoman all at once.
Yes, Veronica Lodge is definitely grown up far beyond her years but the playful touches (studded collars and high-waisted shorts) in Veronica's wardrobe remind us that she is still young at heart.
Read on for our Veronica Lodge wardrobe and a guide to Veronica's style:
Veronica Lodge Wardrobe – The Pieces: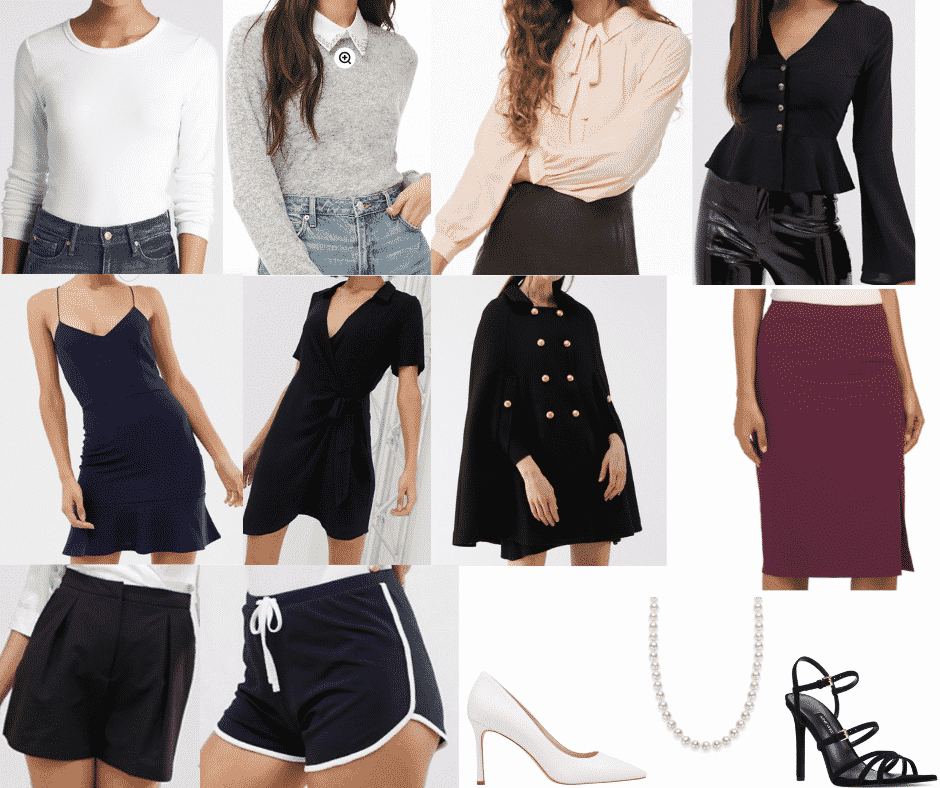 Products:
Each of these pieces is reminiscent of various parts of Veronica's life; the gym shorts for her Vixens' practice, the signature Ronnie cape coat that she wore when she first locked eyes with Archie, and the classic pearl necklace owned by every classy, uptown girl from New York City.
The collared sweater is similar to many pieces that she has worn on the show, and the black collared wrap shirt is something easy for her to wear to school; it's an effortless yet elegant piece that screams 'I mean business.'
The most important thing to remember when creating a Veronica Lodge wardrobe is to make sure everything is impeccably fitted. V definitely has a tailor on speed dial and each outfit is paired meticulously!
Veronica Lodge Style Outfit: Night at The Speakeasy/A Formal Event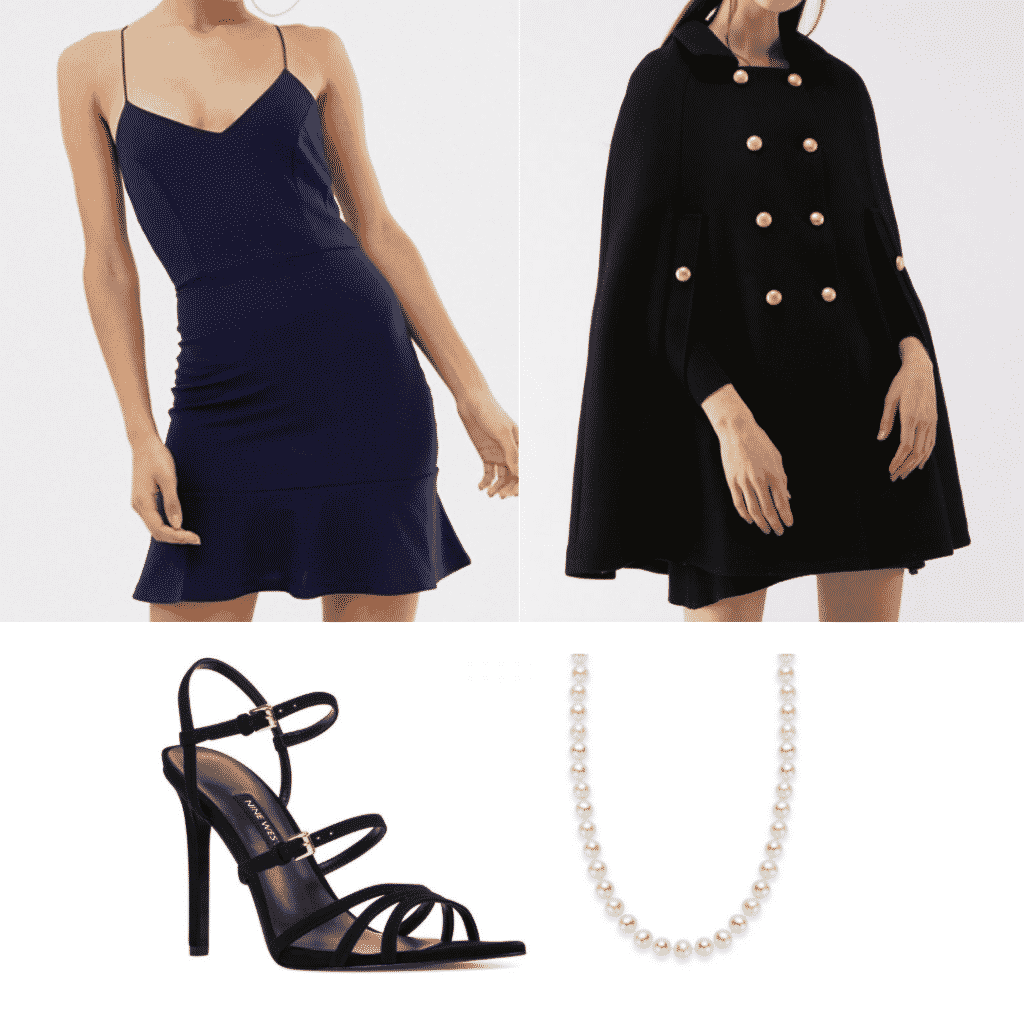 Products:
This first ensemble is definitely something V would wear to her amazingly successful speakeasy under Pops! It's an outfit I would wear to an evening event or fancy dinner with friends.
This is also definitely a party-appropriate outfit and can be made more casual with the simple addition of a light-colored cardigan over the dress, and some lighter, shorter heels.
Veronica Lodge Style Outfit: A Takedown/Semi-Formal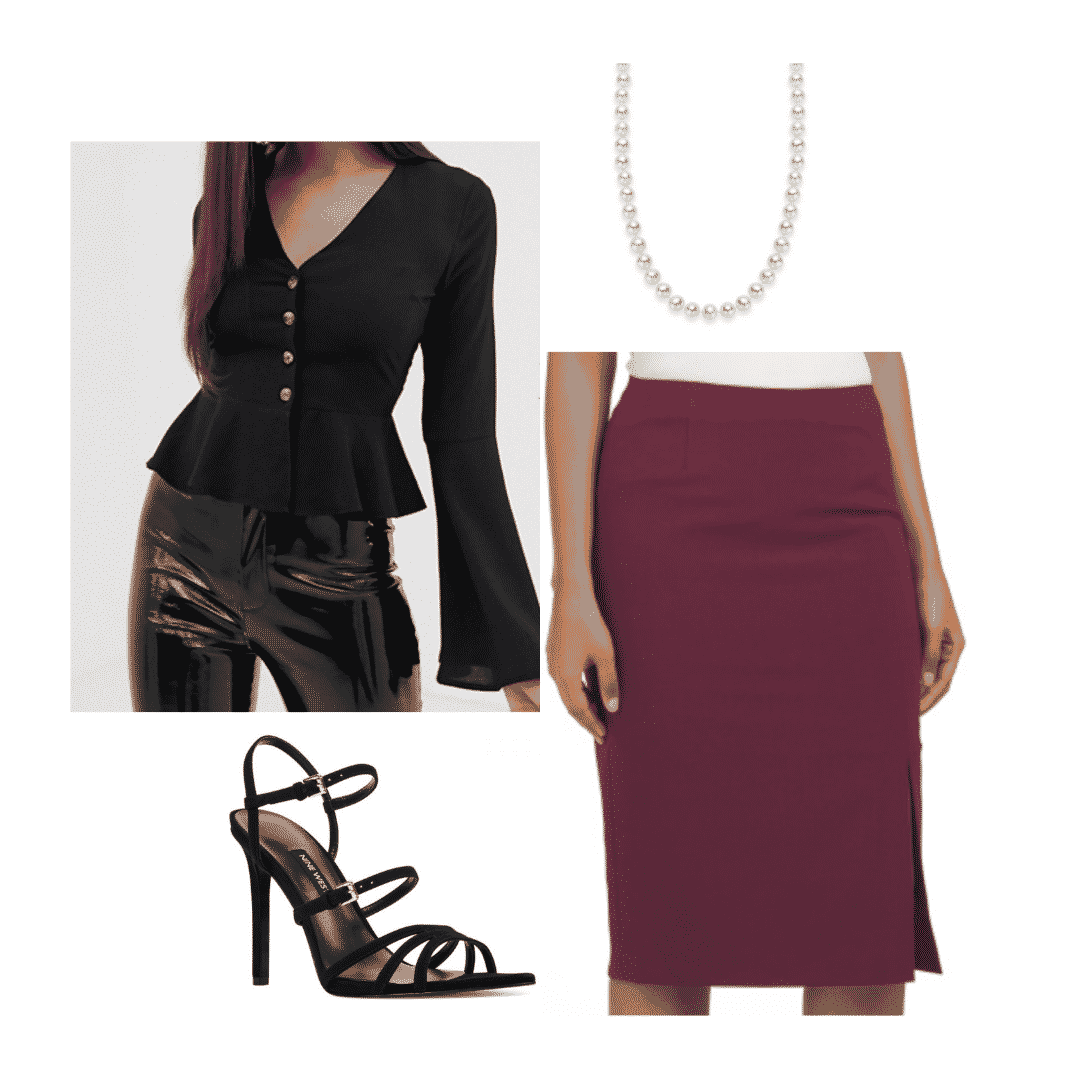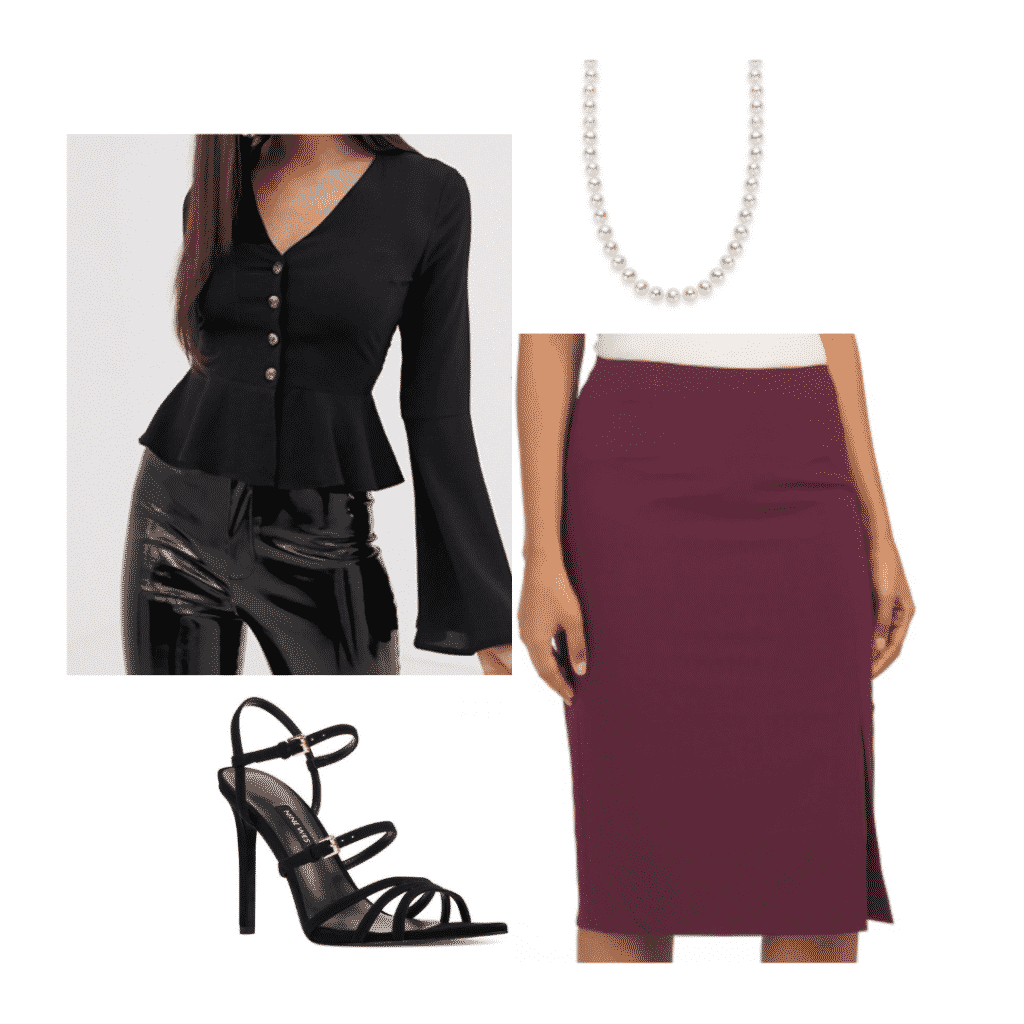 Products:
This slightly less formal outfit is something I could actually see Veronica wearing to school.
I don't know about you but I am not ambitious enough to navigate campus in stilettos – if you are though, rock those heels!
It is quite a versatile outfit; if flats were substituted for heels it could easily be worn to class, but throw on those strappy heels and you're set for a dinner date or any semi-formal event you might be attending.
Veronica Lodge Style Outfit: Casual Day at School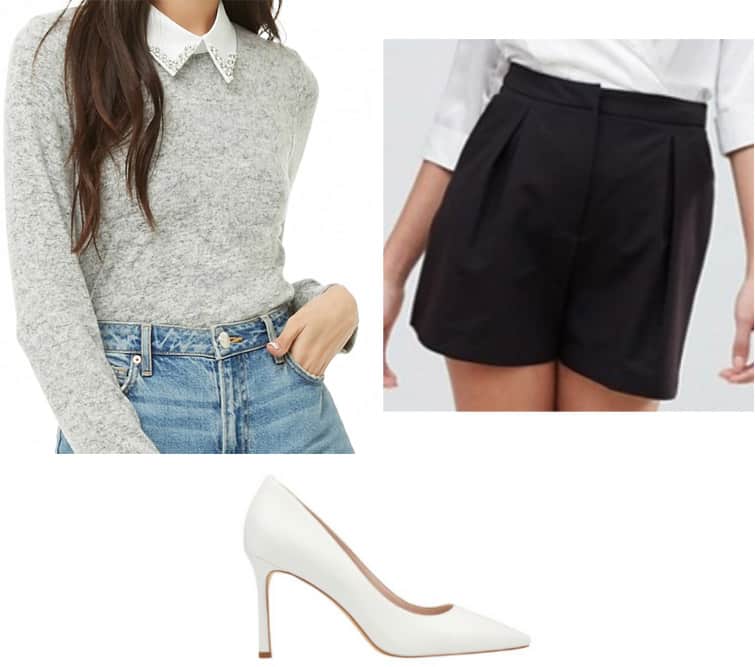 Products:
On the show, Veronica dresses beyond her years on most days, but this outfit, while inspired by her, would be entirely appropriate for a high school graduate.
This sweater is definitely one of my favorite pieces and possibly the closest to anything that has been worn on the show. It's just casual enough to be a regular outfit for a busy day of classes and work, but preppy enough to channel your inner Lodge. However, I might throw on a pair of white flats if there is a lot of walking involved in your campus commute!
Veronica Lodge Hair and Makeup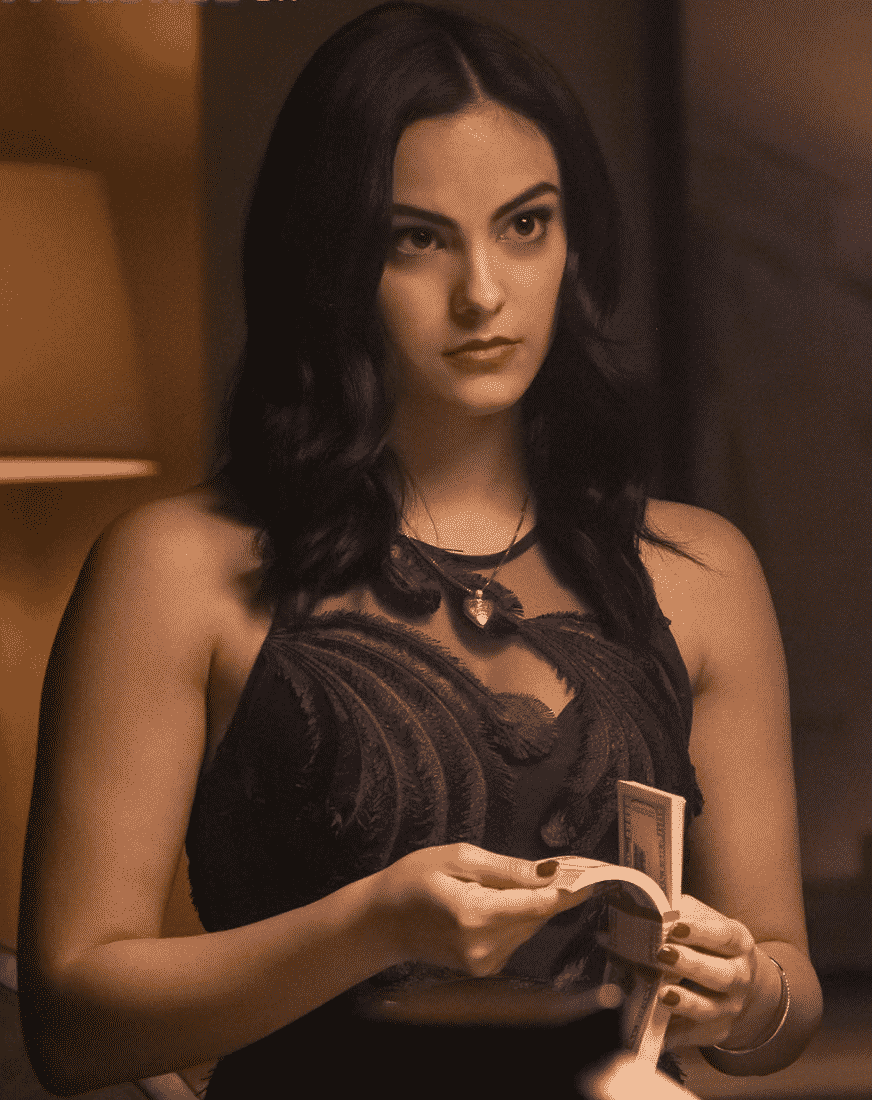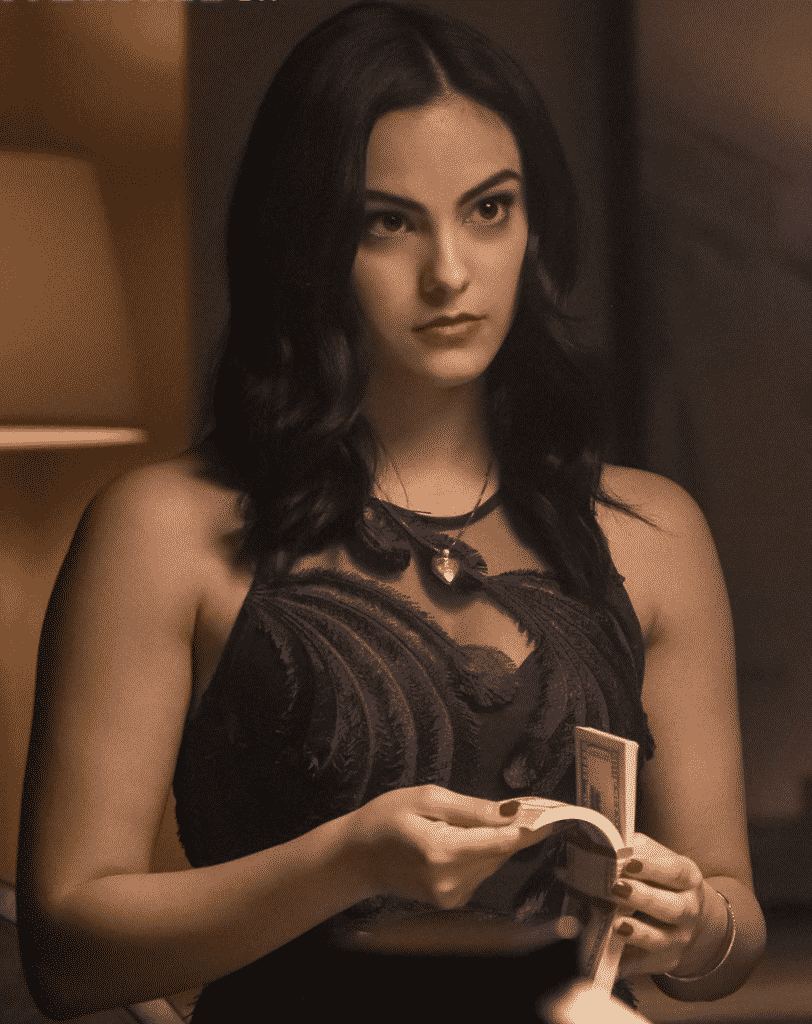 Lastly, Veronica Lodge's hair and makeup are always sharp and effortless.
Veronica's hair is usually lightly waved, but always has the perfect amount of shine. An easy way to achieve this is to use a curler with a large barrel and then comb it through with some hair oil of your choosing on the brush bristles.
When it comes to makeup, the real focus is on her eyes and lips. Her face is very light in terms of highlight and contour; the look is super natural and not too pink. With Veronica's lips slightly darker than natural and very well defined, I would recommend a light coat with a lip liner. The real thing to perfect is the perfect winged liner and really killer, thick brows!
What do you think of our Veronica Lodge style guide?
Heed caution, readers; Veronica is not to be admired in every way. V commits some seriously heinous crimes and not all of her rap sheet (if convicted) would not be fun to read. Of course, she is a role model in other ways — she is extremely loyal and loving when it comes to family and friends, she's forgiving and deeply kind to the people she loves, and she is so strong it's almost unbelievable.
For more Riverdale style, be sure to see our guide to fashion on Riverdale, our guide to Cheryl Blossom's style, as well as our post on Katy Keene's fashion from the spin-off series.
Are you going to call on your inner Veronica and use a little more brow pencil? Will you try a funky new collar? What's your favorite V moment from the show? I want to hear about it; let me know in the comments!
If you liked this article about Veronica Lodge outfits, consider checking out these other articles below —