Girls' Generation, also known as So Nyeo Shi Dae (SNSD), is a long-reigning K-pop girl group that first debuted in 2007. The girls are known for their mega-hits like Gee, The Boys, and I Got a Boy, and are credited with being among the first to spread the K-pop craze to the world.
August 2017 marks Girls' Generation's 10th anniversary, and in celebration, I chose to write this week's K-pop fashion inspiration post about them. (See our previous post about Girls' Generation here!)
Their bubblegum pop song, "Party," was released in July 2015 and quickly became a successful nationwide summer anthem. Check out the music video below!
Girls' Generation 소녀시대 'PARTY' MV
Not only is the beat fun and catchy, but the bright colors draw us in visually and make us want to go to the beach with our girlfriends. And can we talk about the outfits the girls are wearing and how cute they all look?
Here are three of their summer looks I've re-created for you:
Girls Generation "Party" Video Fashion: Outfit 1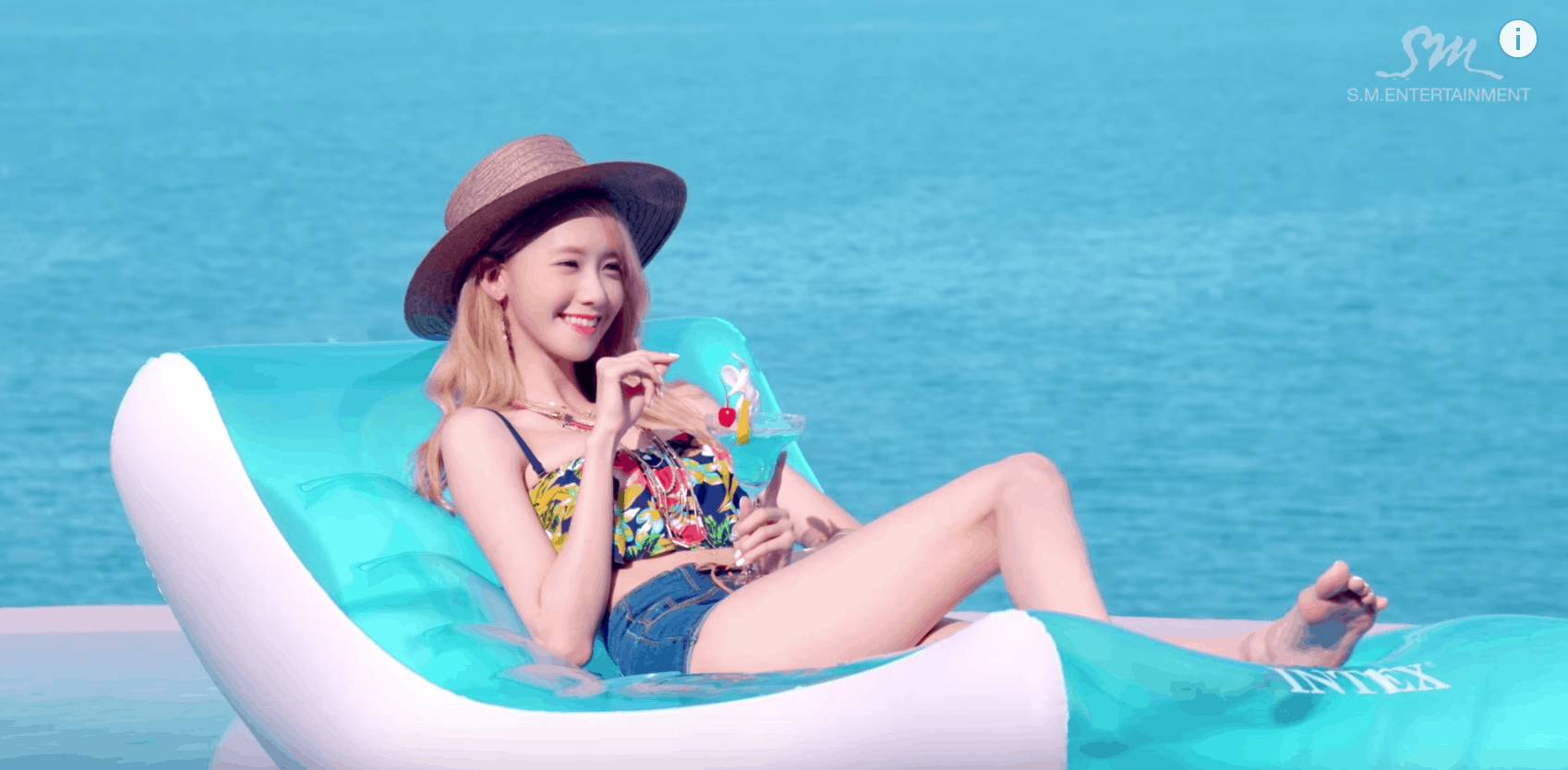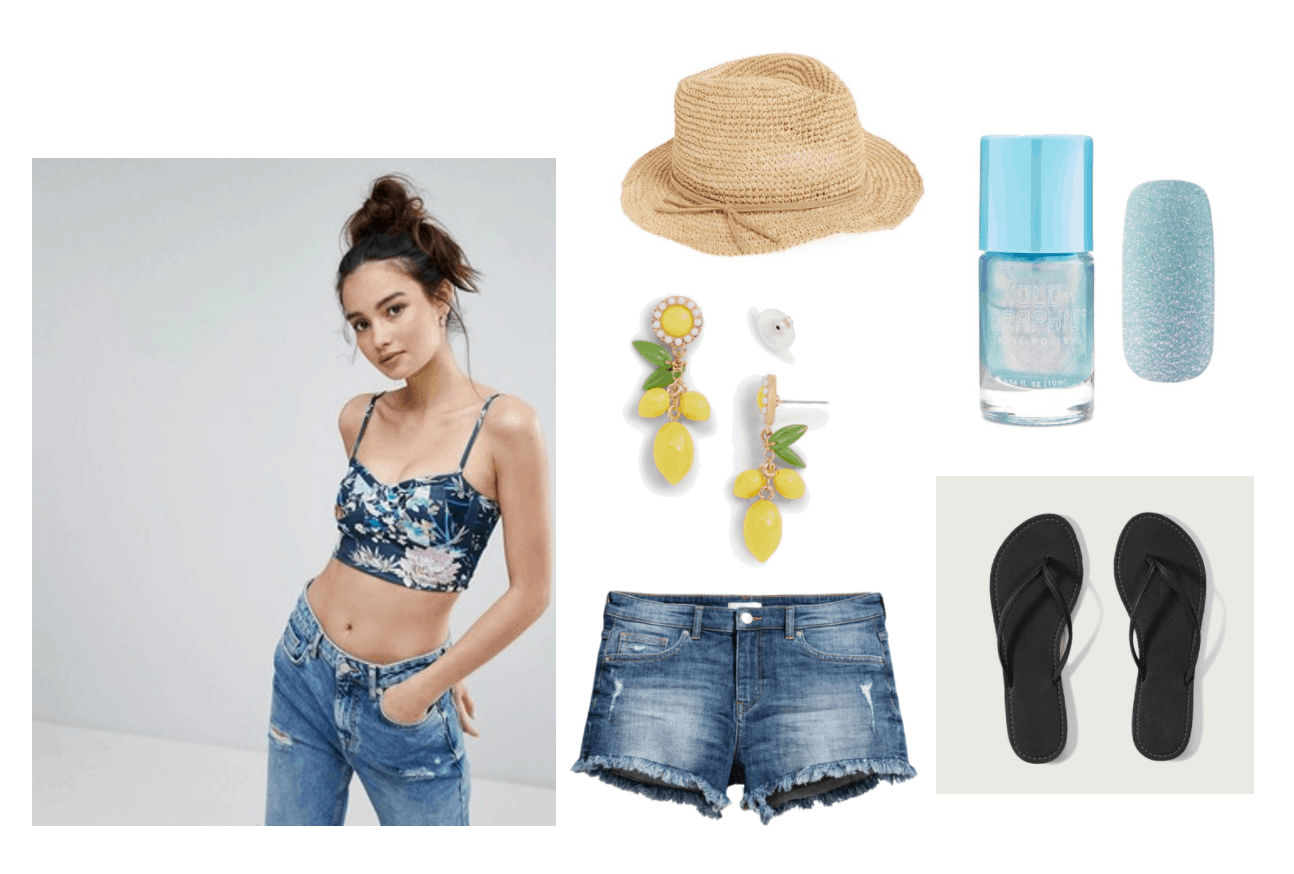 Products:
What better captures summer than tropical motifs? I found this cute bustier top and paired it with distressed denim shorts, a straw hat, lemon earrings, a glittery blue nail polish, and flip flops for a cool look that's perfect for the summer heat.
Girls Generation "Party" Video Fashion: Outfit 2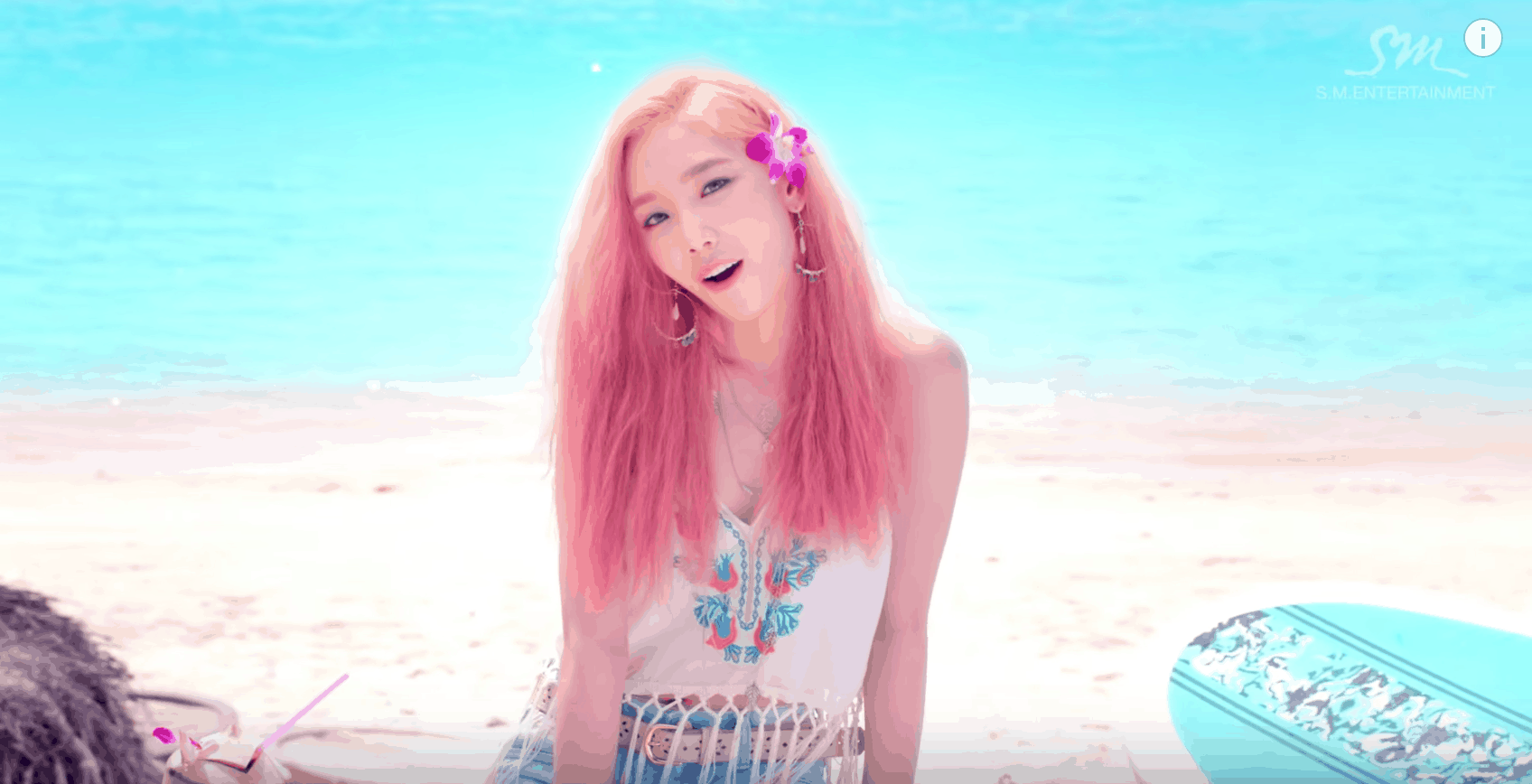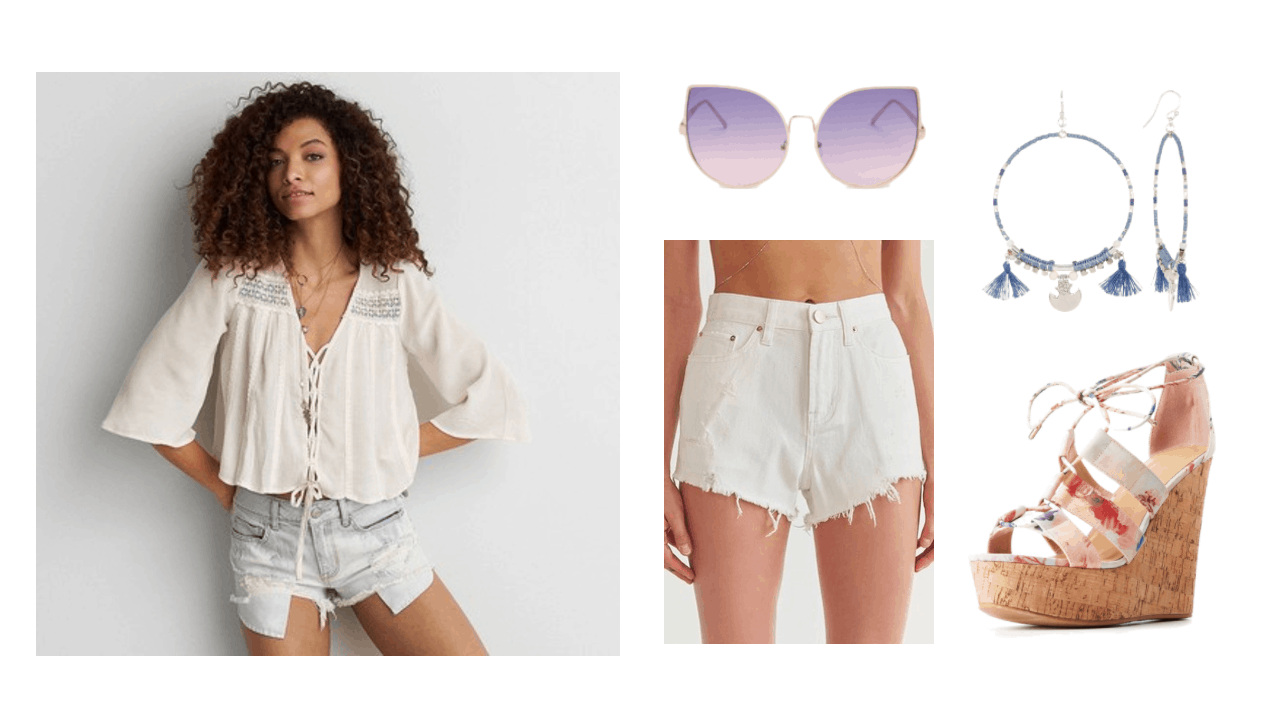 Products:
For this girly summer outfit, I styled a lace crop top with high-waisted white denim shorts and accessorized with beaded hoop earrings, floral wedges, and ombré sunglasses (in honor of Taeyeon's hair).
Girls Generation "Party" Video Fashion: Outfit 3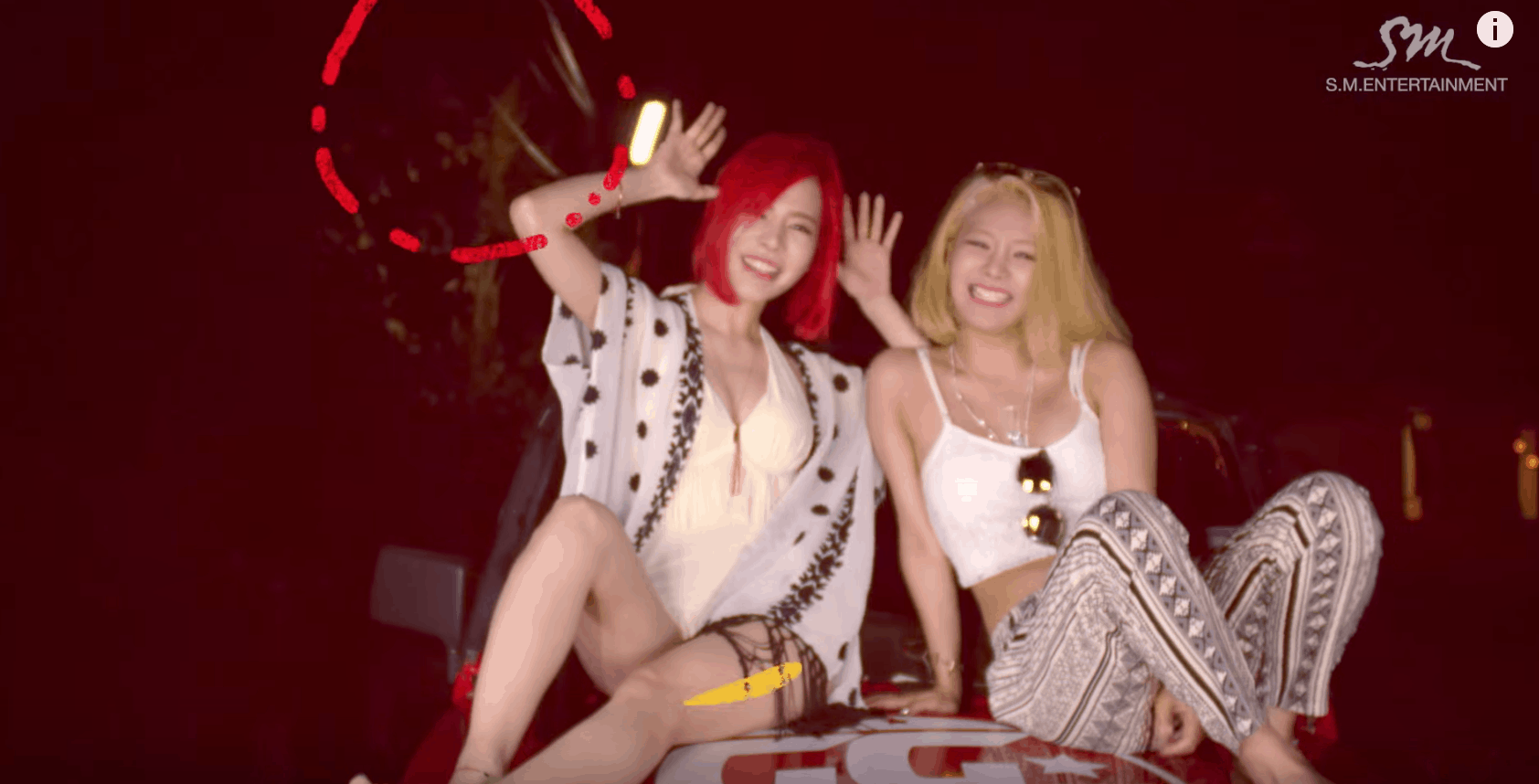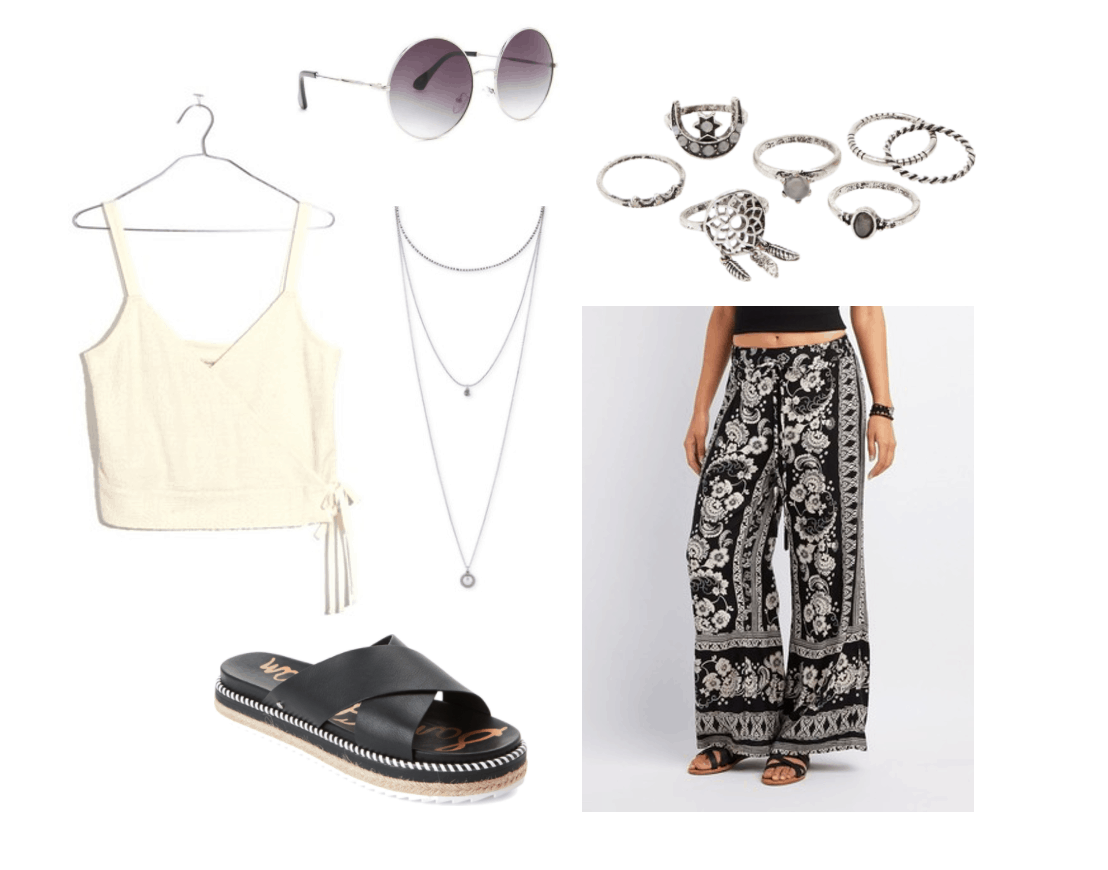 Products:
This is the ultimate "vacay vibes" outfit. I took a wrap tank top and paired it with printed palazzo pants and put heavy emphasis on the jewelry (the layered necklaces and rings) and finished with round sunglasses and black platform slide sandals for a laid-back bohemian summer look.
What Do You Think?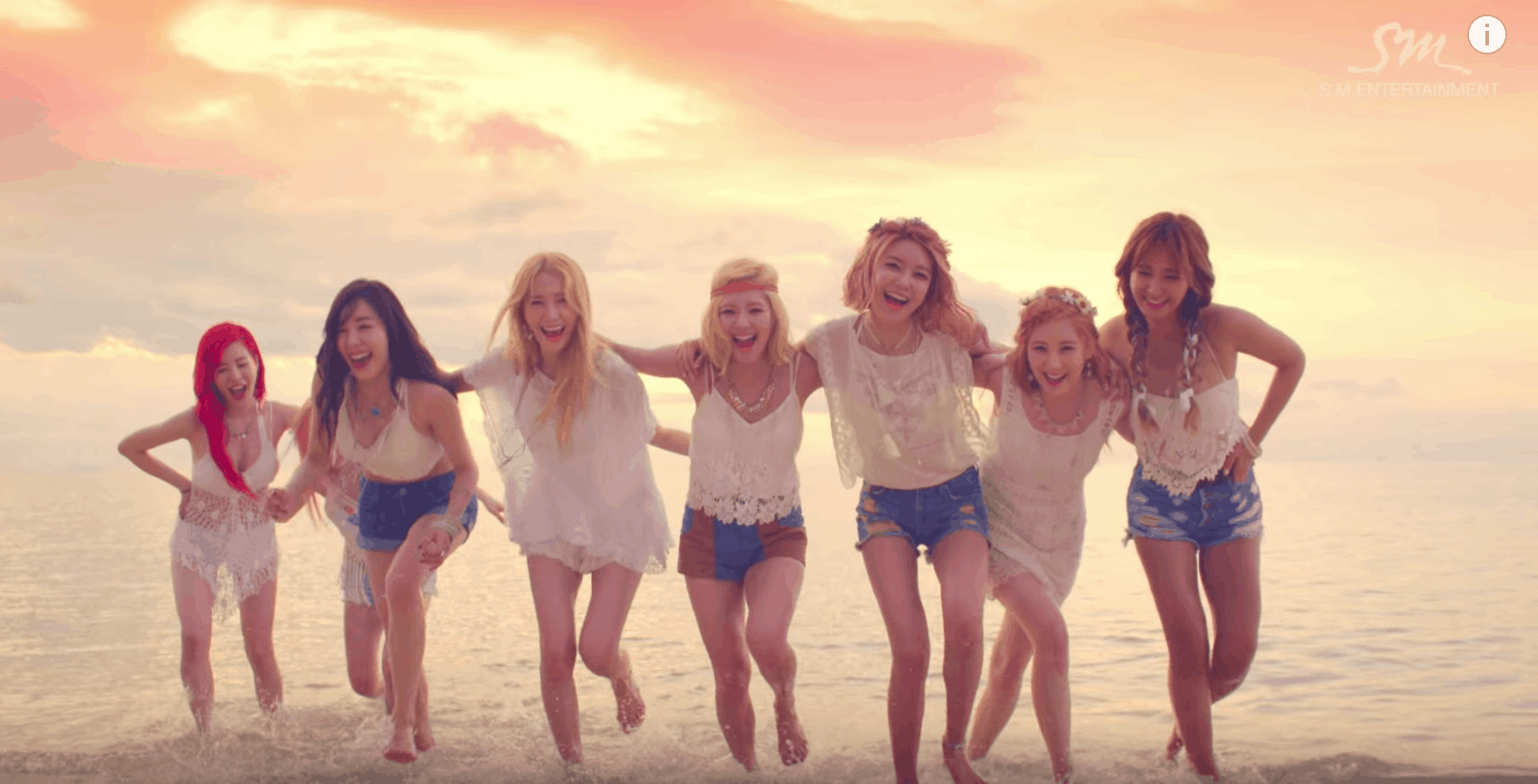 Which of these outfits would you wear? Do you know any Girls' Generation songs? Which artist would you like me to cover next? Leave your comments below!