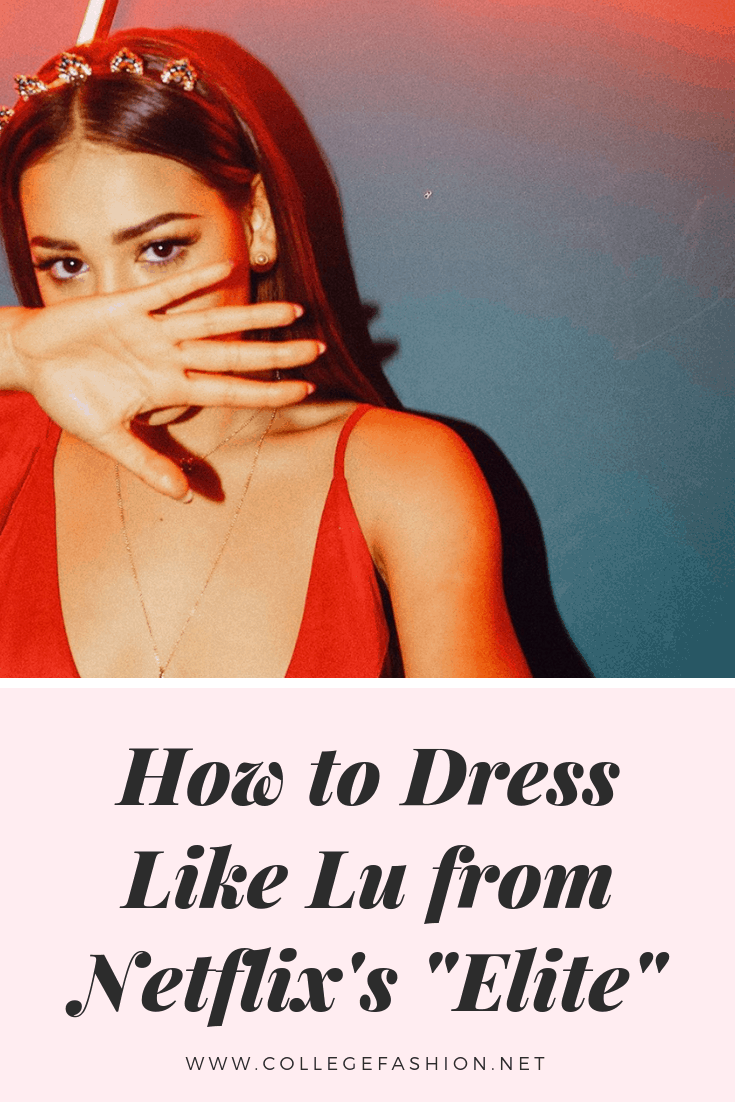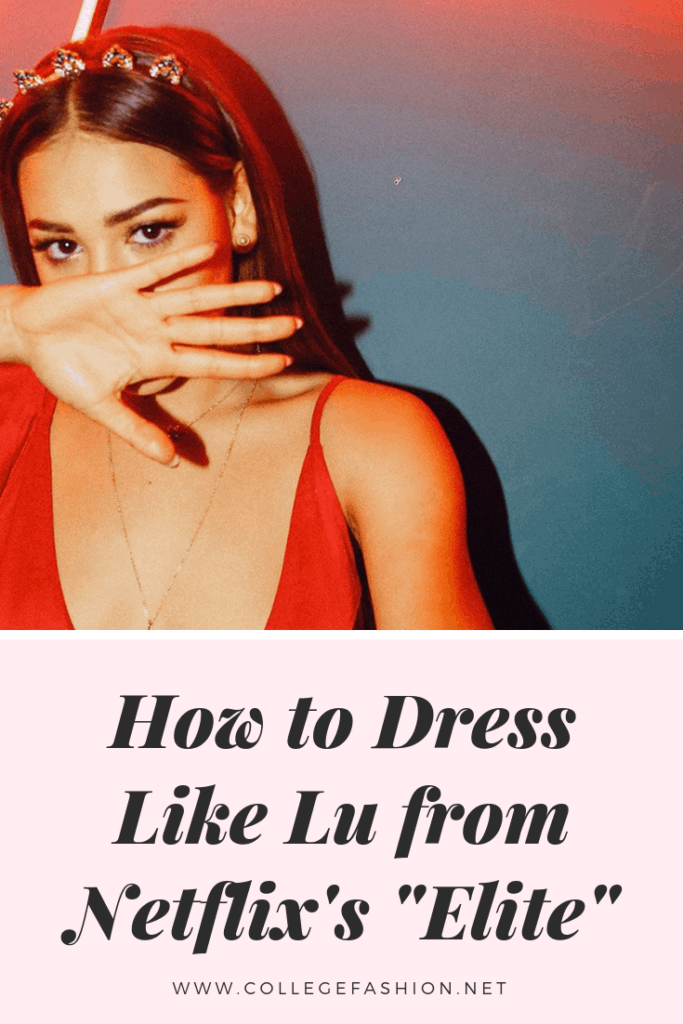 Netflix's hit Spanish show Elite returned for a second season on September 6th and my jaw has been on the floor ever since!
For those of you unfamiliar with Elite, the show centres on a group of teens who enrol in an *elite* private school for the rich kids of Spain.
When the subsequent clash between the underprivileged and overprivileged students leads to a shocking murder, it's up to protagonist Samuel to prove that his bad-boy brother is innocent.
Warning: spoilers ahead for season 1 of Elite!
To recap, during Elite's season 1 finale, it was revealed that Polo killed Marina in a fit of rage as he tried to retrieve Carla's father's watch! Was anybody else as shocked as I was by this revelation?!
Anyways, apparently her daddy's watch contained confidential information that could destroy the lives of Las Encinas elite families.
Polo, in an attempt to win Carla's affections back, followed Marina to the swimming pool where she was waiting to meet Nano, Samuel's older brother, so they could run away together with their unborn child.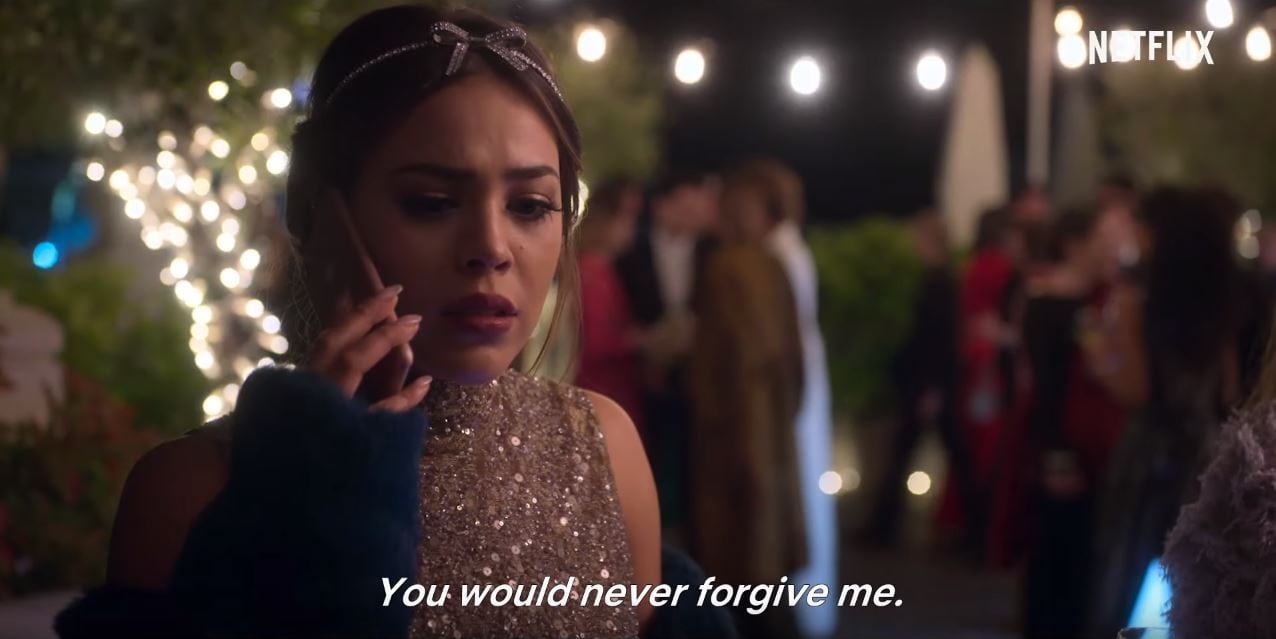 However, when Marina refused to hand over the watch, she and Polo got into an altercation which resulted in *scream* Carla's henchman hitting her over the head with the prized trophy.
The finale ended with Nano getting arrested for Marina's murder (the boyfriend is always the first suspect), and Carla, realizing that Polo killed Marina as a twisted act of love, attempting to clean up his mess.
Thus, Carla invented an alibi for her murderous ex, and had new man Christian discard of the murder weapon in the town lake. The drama!
Although I live for the drama, plot twists and character arcs Elite is famous for, part of the reason I love this show so much is because the fashion is nothing short of spectacular.
In fact, Elite's characters are so well dressed, and such care is taken with the styling, that the show rivals other teen fashion-conscious series like Gossip Girl and Pretty Little Liars.
Today, I'm focusing on the character Lu and her style. Read on to learn all about her!
Who is Lu?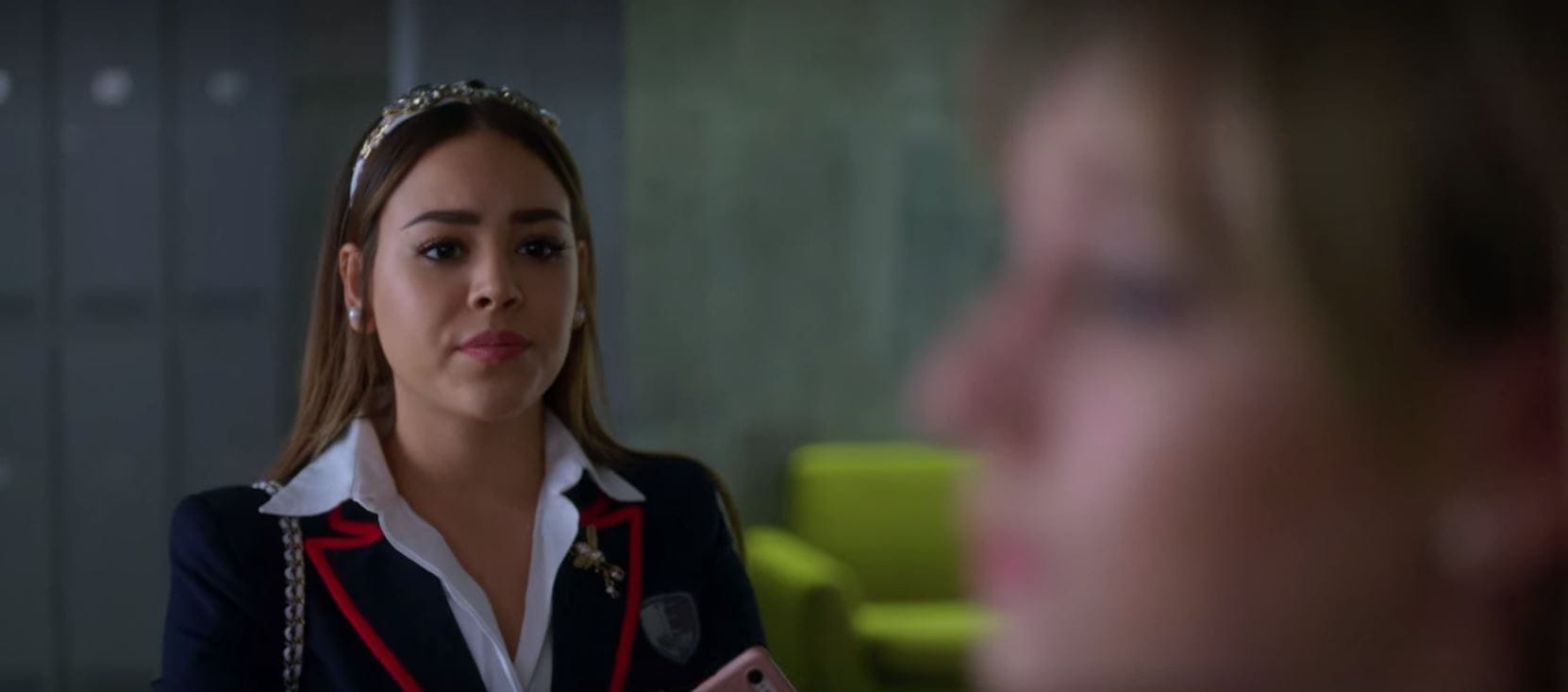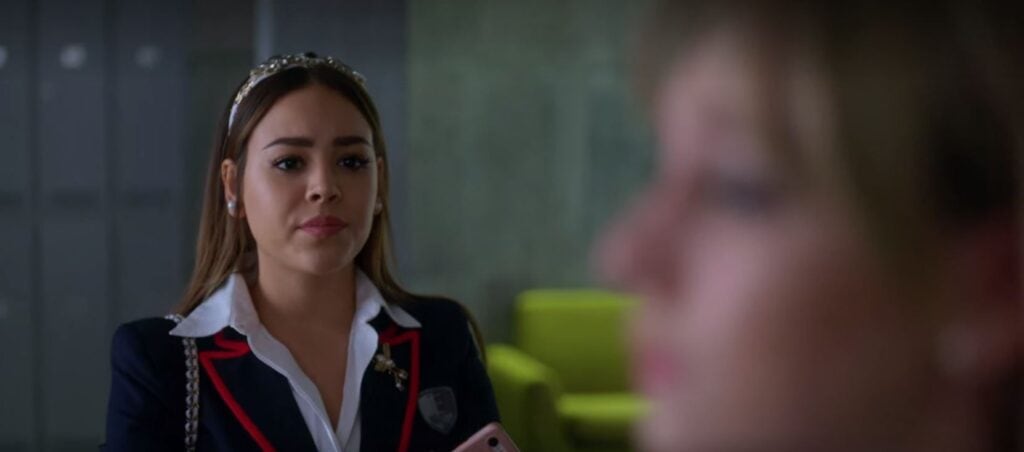 To put it simply: Lucrecia 'Lu' Montesinos Hendrich is the Spanish reincarnation of Blair Waldorf.
The Queen Bee of Las Encinas, Lucrecia is the most popular girl in school and also the class bully.
Throughout season 1, Lu's storyline revolved around her relationship with her popular boyfriend, Guzman, whose burgeoning romance with Nadia saw her become overly-attached and jealous.
However, Lu's relationship with Guzman is the least of her worries. No spoilers, but in season 2, Guzman isn't Lu's leading man in the romance department.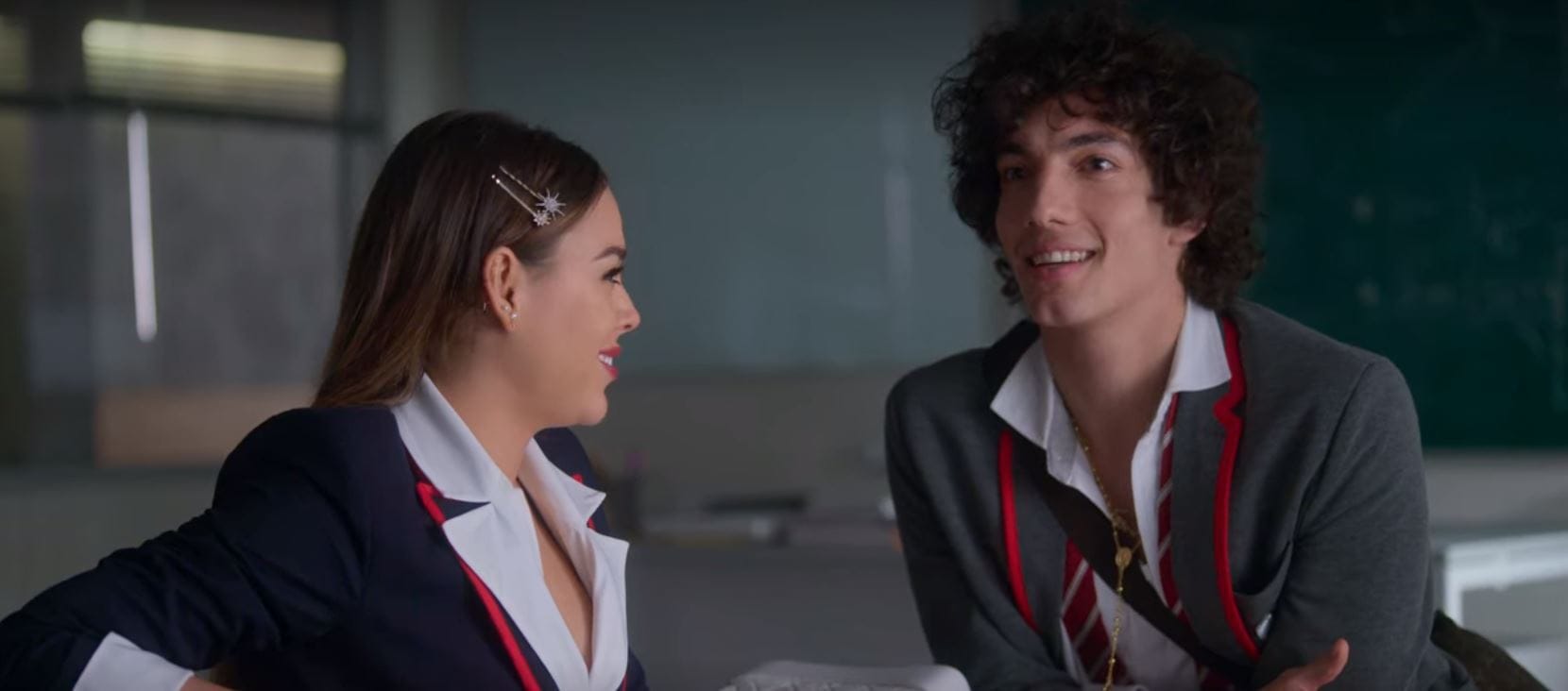 Lu Elite Style 101
Lu's bitchy attitude and popular mean girl status aren't the only similarities she shares with Gossip Girl's iconic Queen B.
Like Blair, Lu is nothing less than a fashion icon. Preppy, feminine and glamorous, her style rivals Blair's in the best ways possible.
The headbands! The sequins! The permanent blowdry! The fact that she and Guzman are basically the Spanish reincarnation of Blair and Nate! Lu is clearly Elite's answer to Blair Waldorf, and I love it!
Elements of Lu's Style
Hair Accessories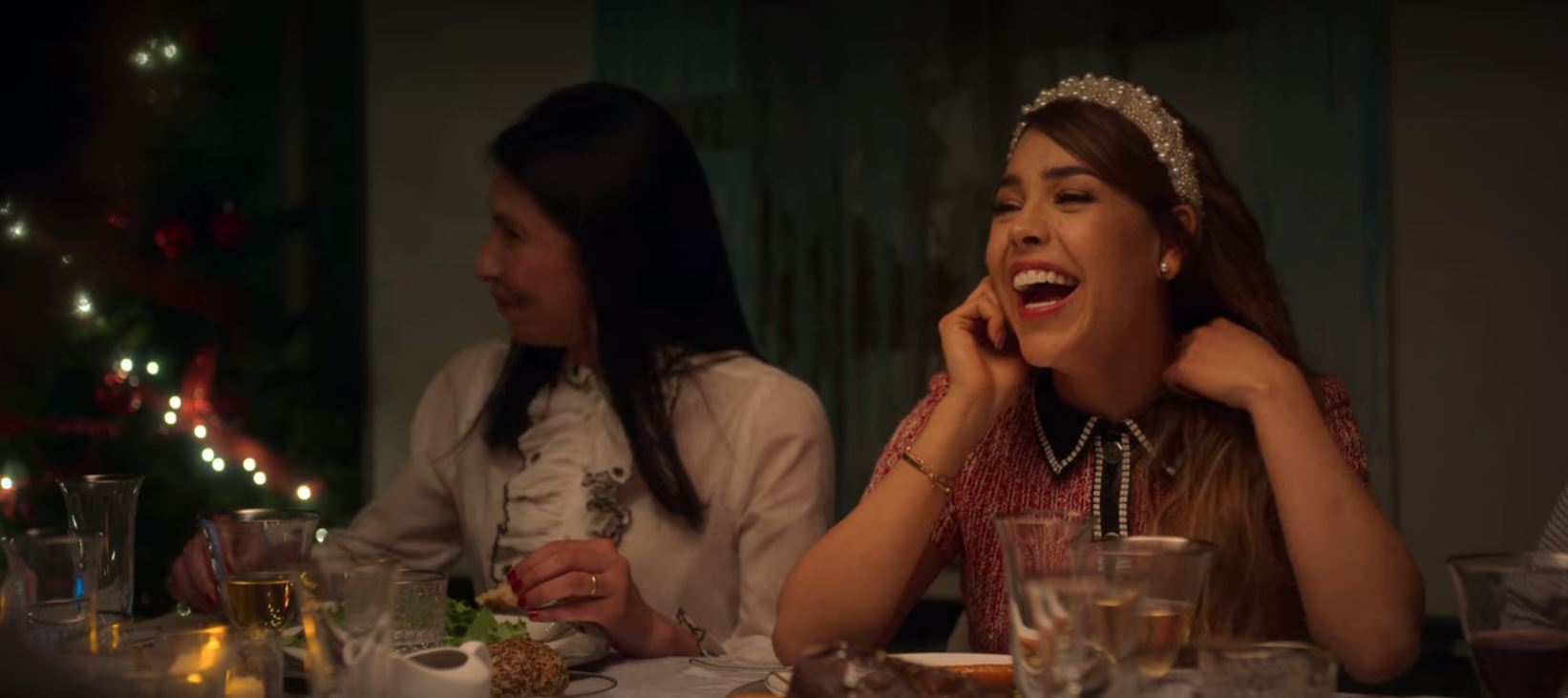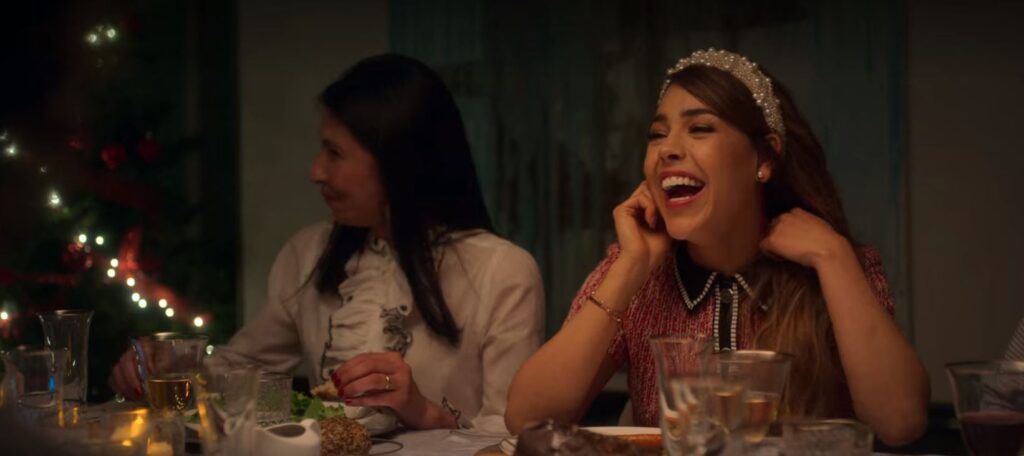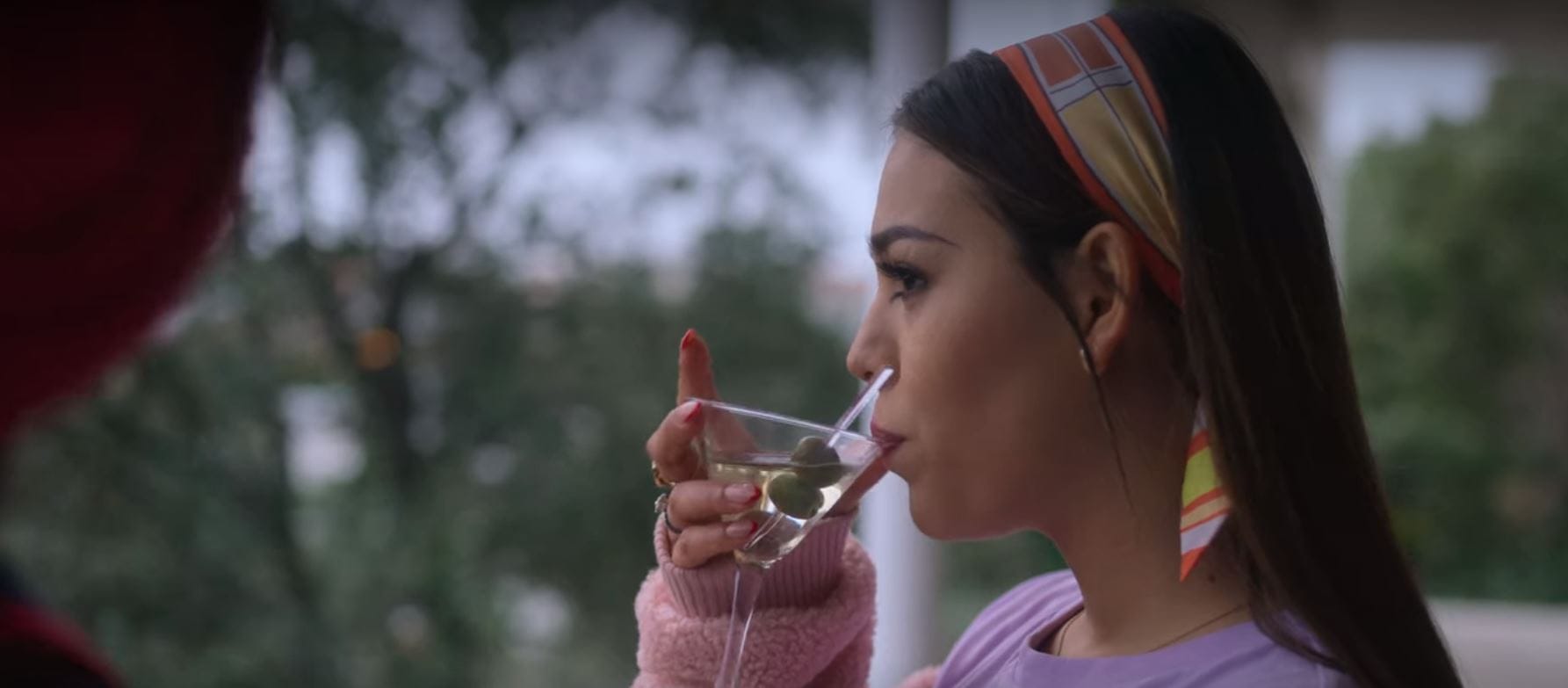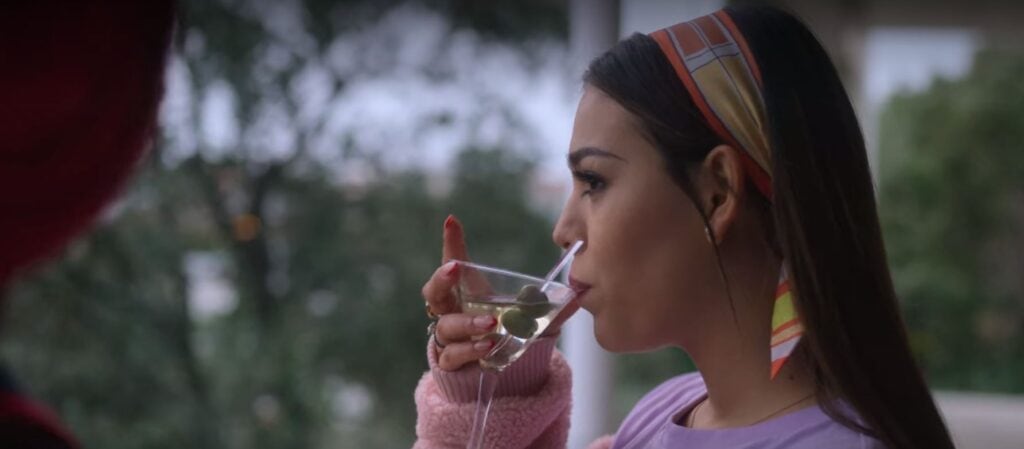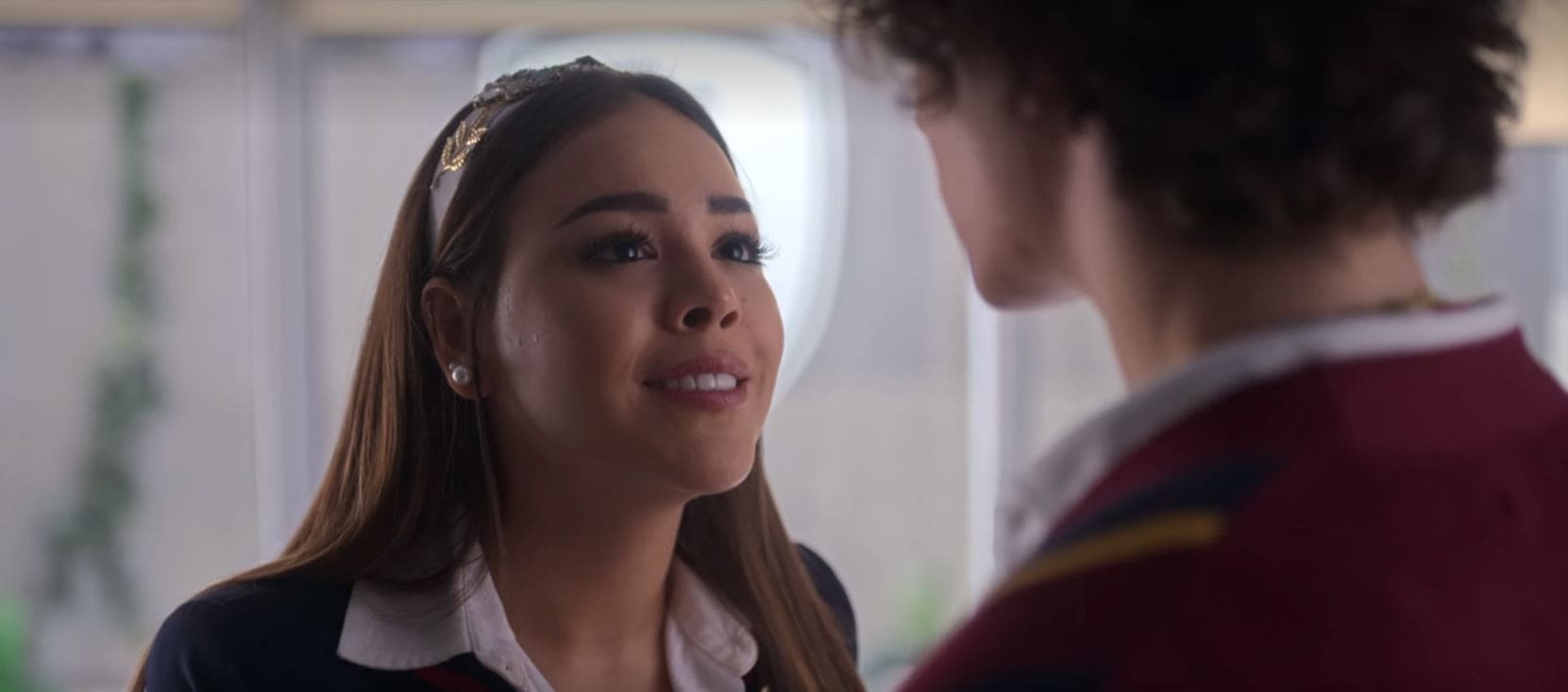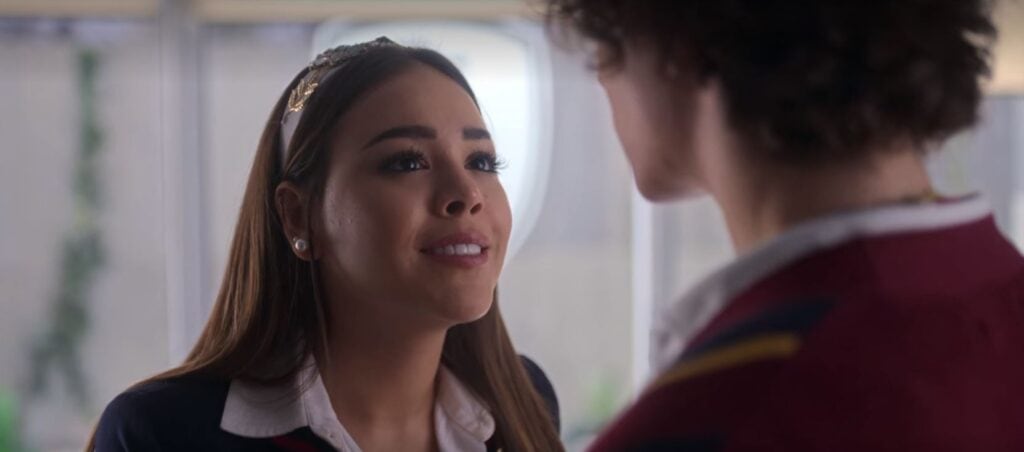 Like Blair, Lu is a sucker for a glamorous headband, hair slide or crown, and she wears these pieces consistently throughout season 2.
Lu Inspired Hair Accessories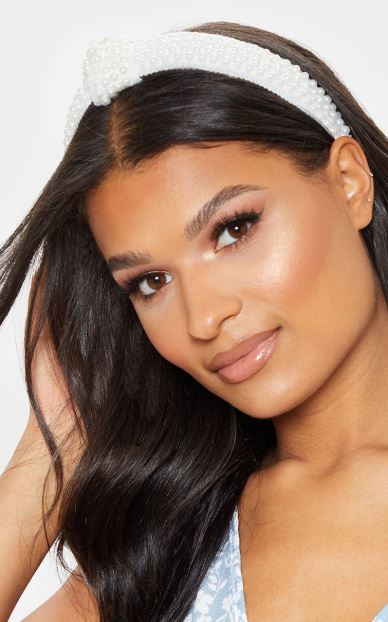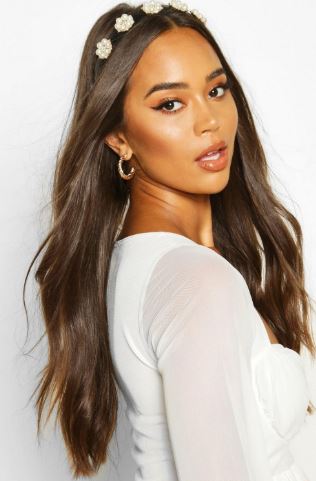 A classic elitist, Lu likes to portray her wealth through her accessories. Therefore, her headbands often contain pearls or expensive gems.
To get Lu's look, simply pair your hairband with poker-straight hair or a sleek ponytail.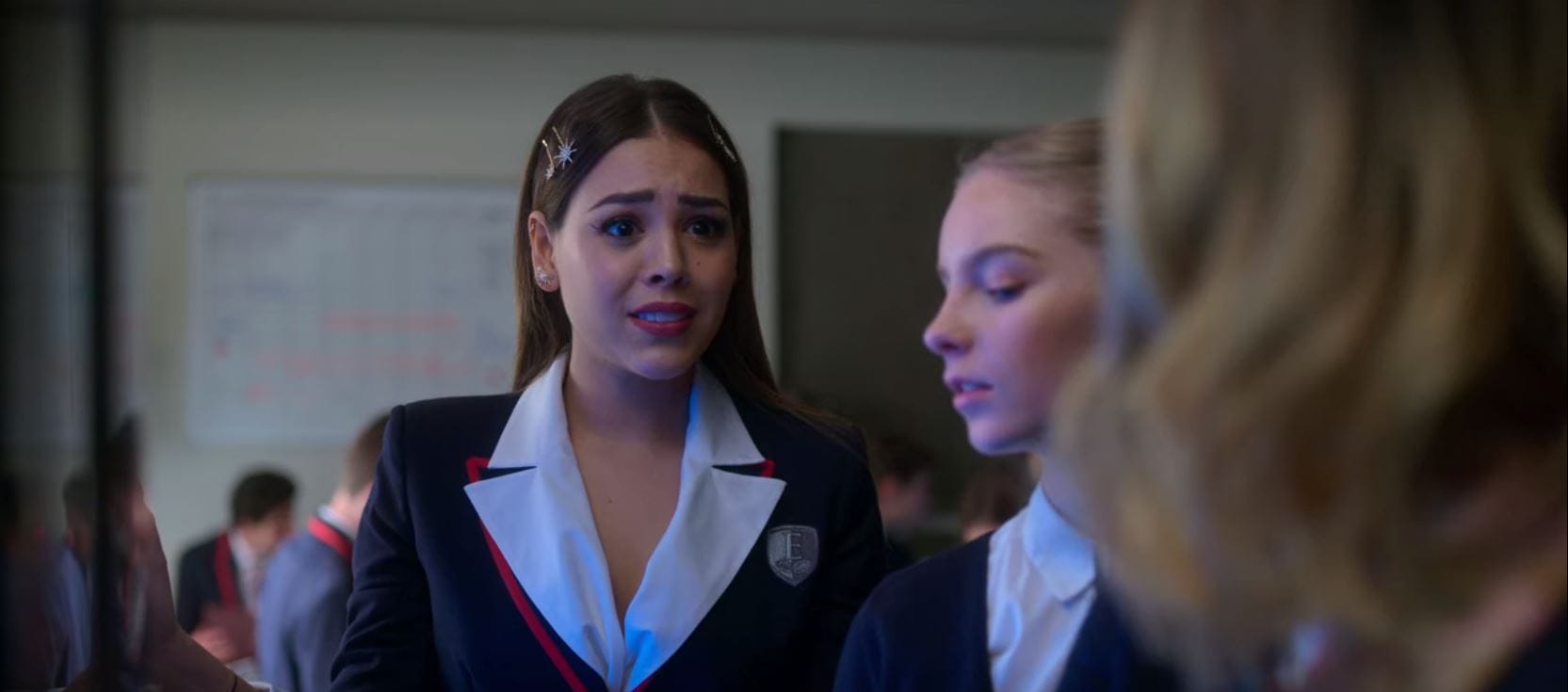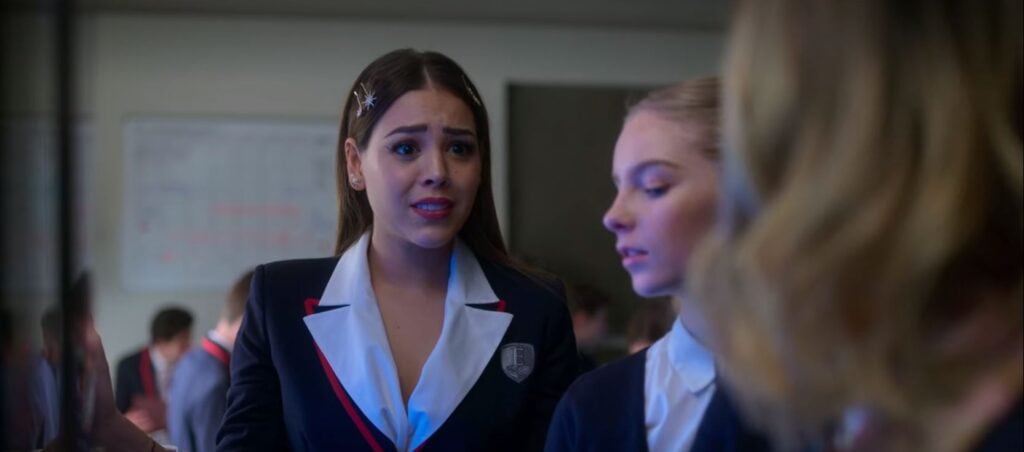 Given their current popularity with the fashion industry (and influencers), it's no surprise that Lu rocks hair slides at every opportunity.
She generally favours silver to match her coloring, opting for on-trend slides with lettering: see below her iconic, head-turning 'GIRLS' slide: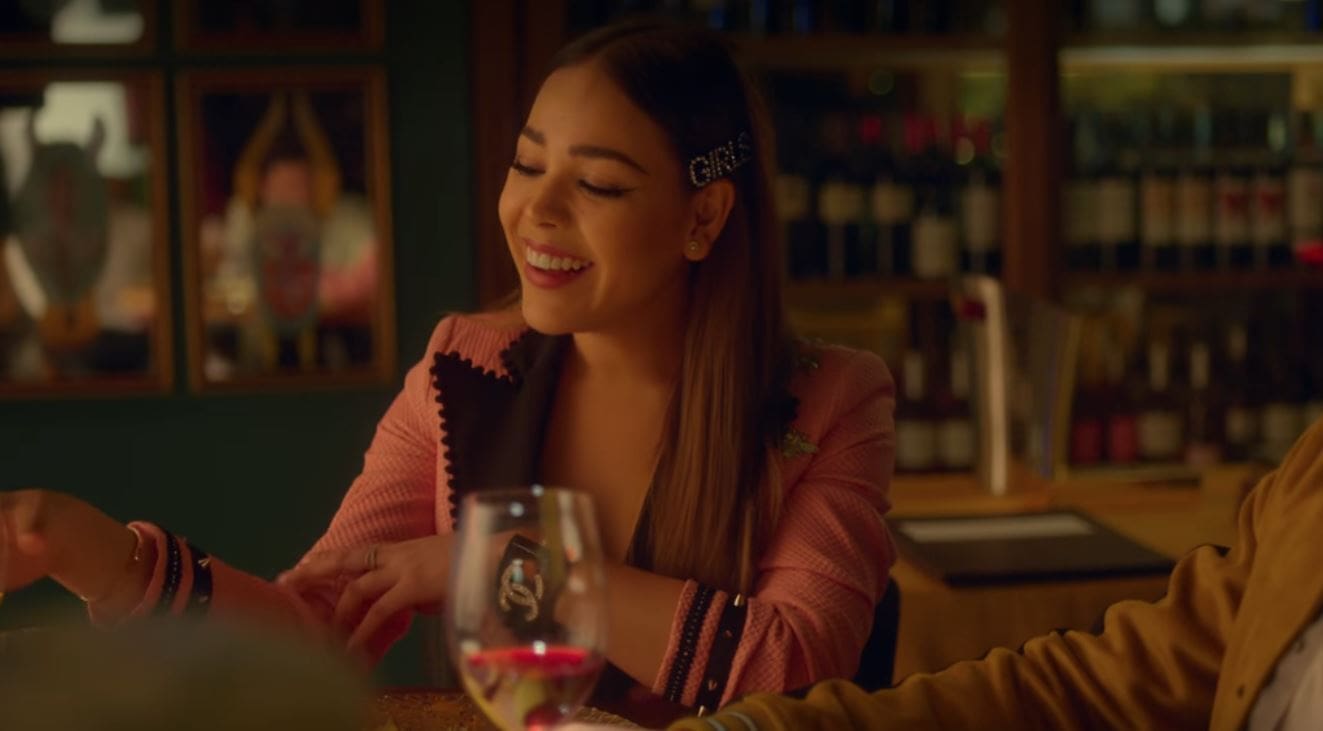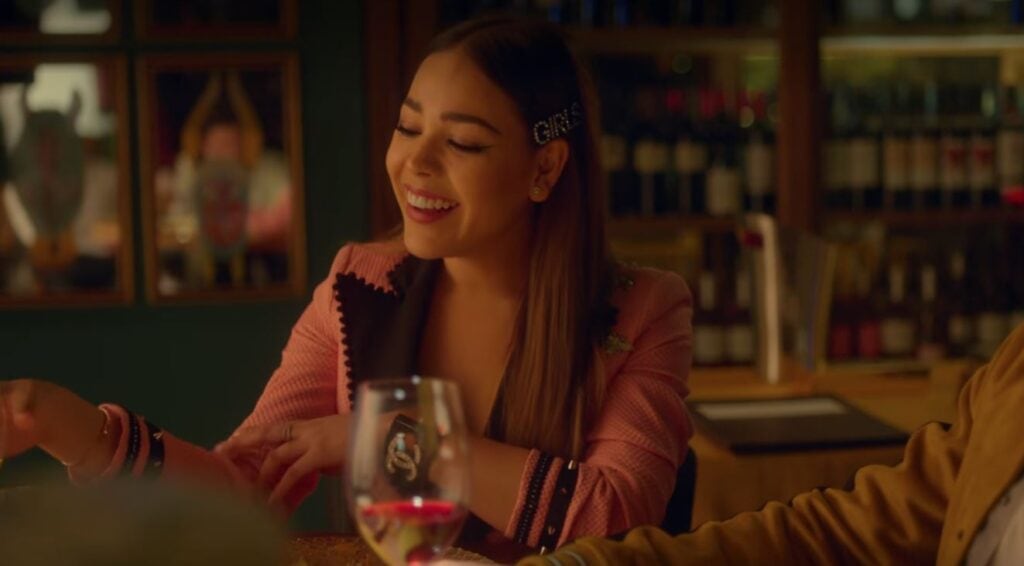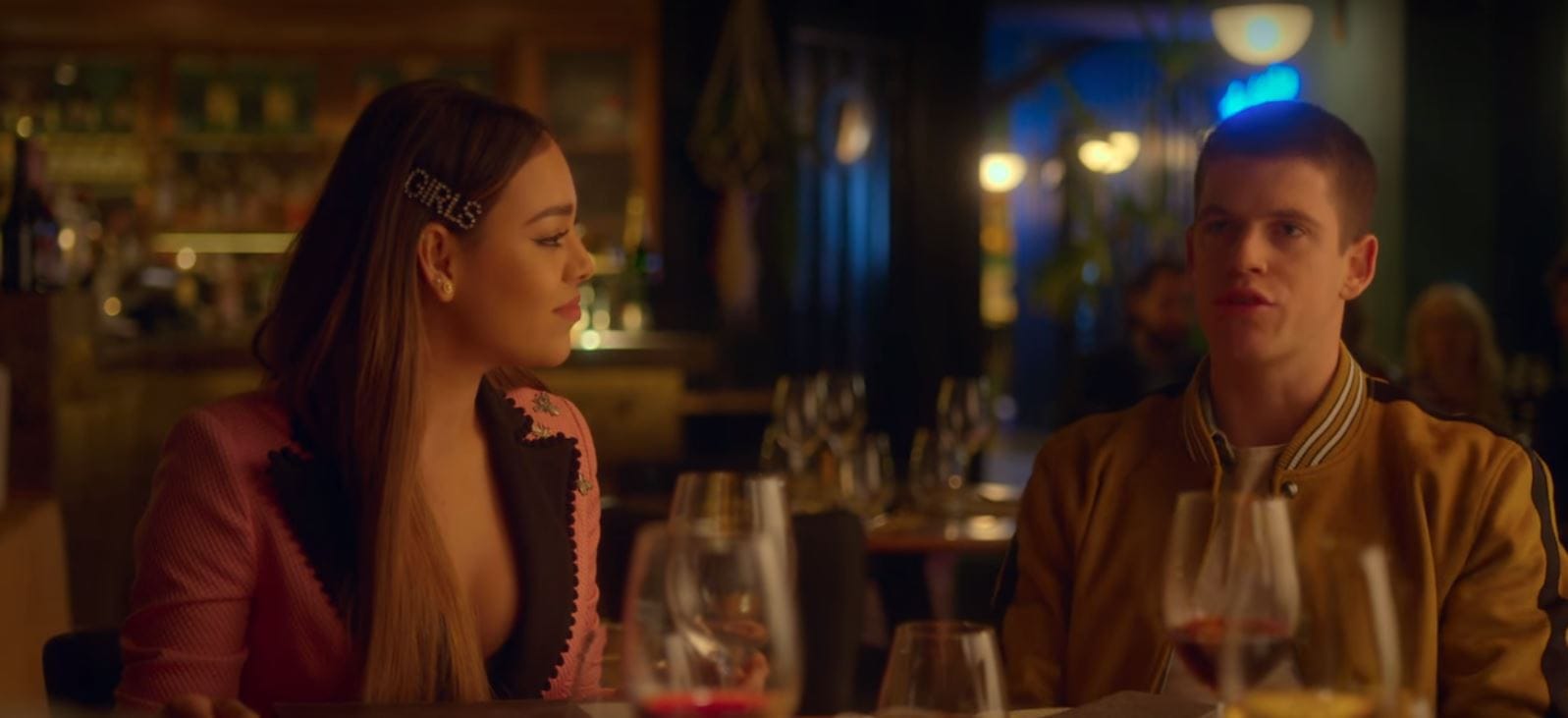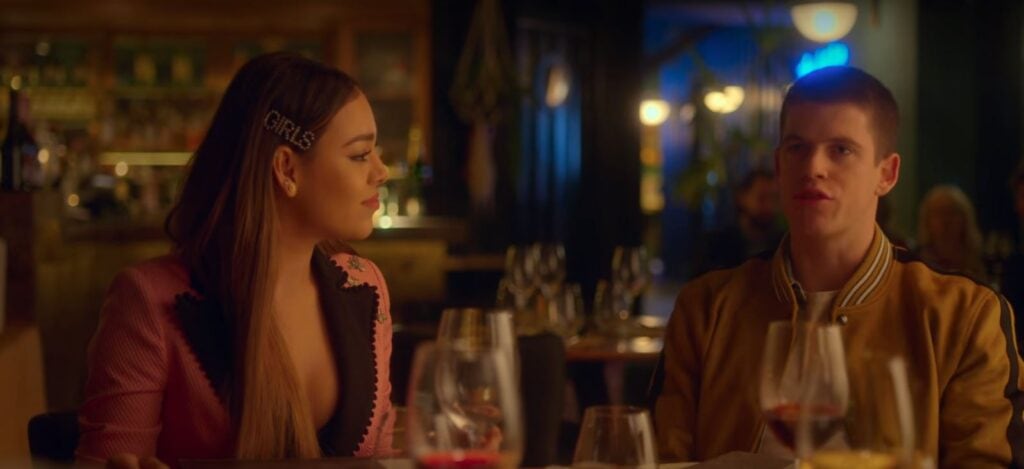 Being a huge Lu fan myself, I pay close attention to all of her fashion choices.
Therefore, as I devoured Elite season 2, I couldn't help but notice that her clothes often send a message to the audience about her thoughts and feelings.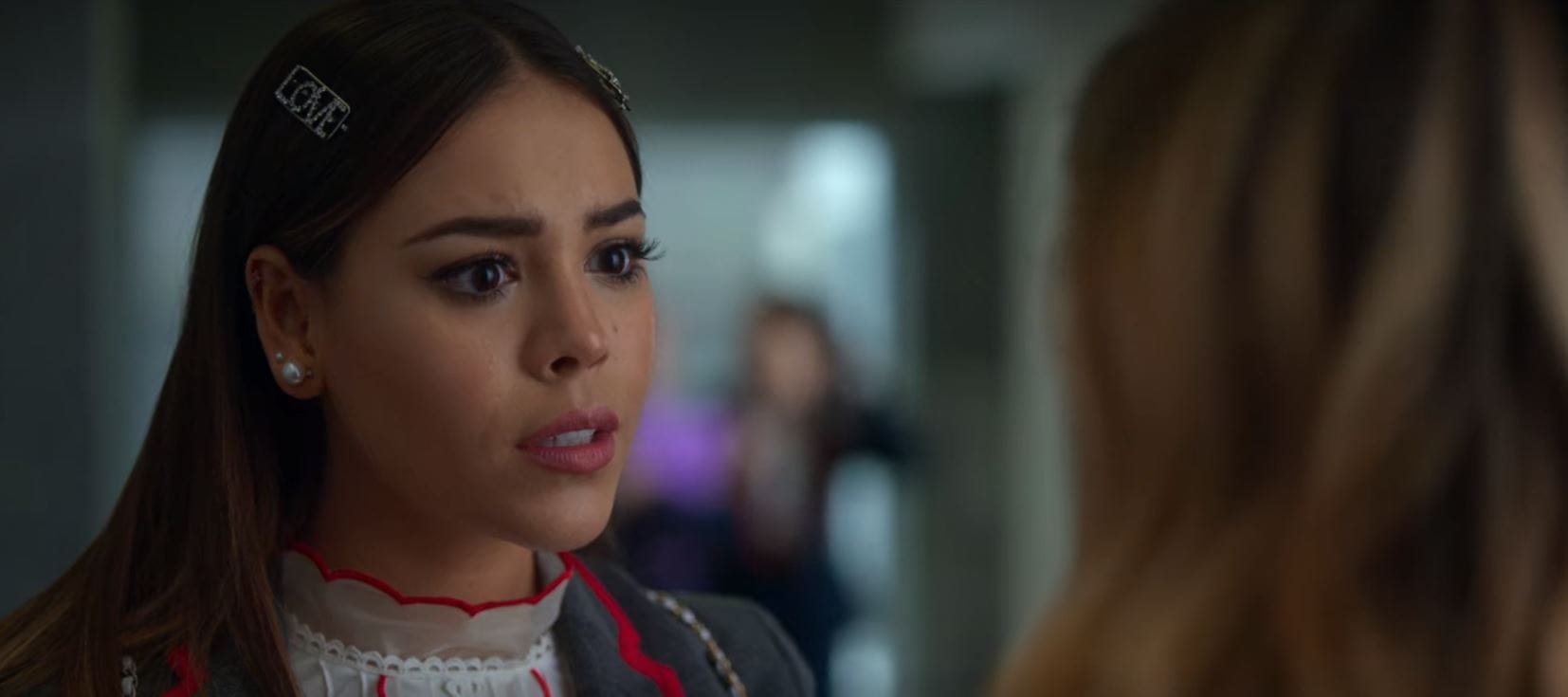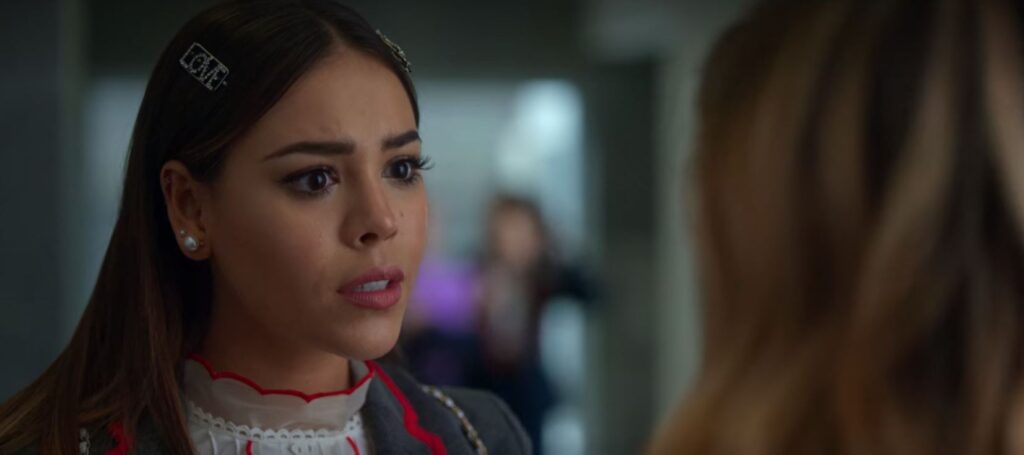 For example, when she and Guzman are on the rocks, Lu saunters around Las Encinas in pretty slides adorned with the word 'LOVE.'
This could symbolise either her undying devotion to Guzman, or her belief that eventually, true love will come her way.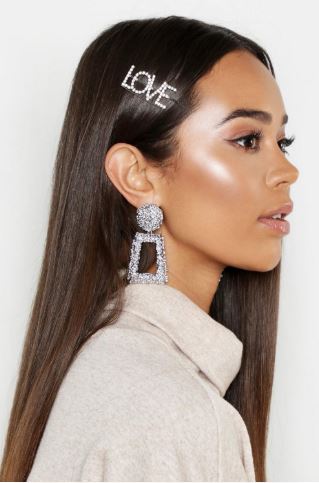 Mini-Dresses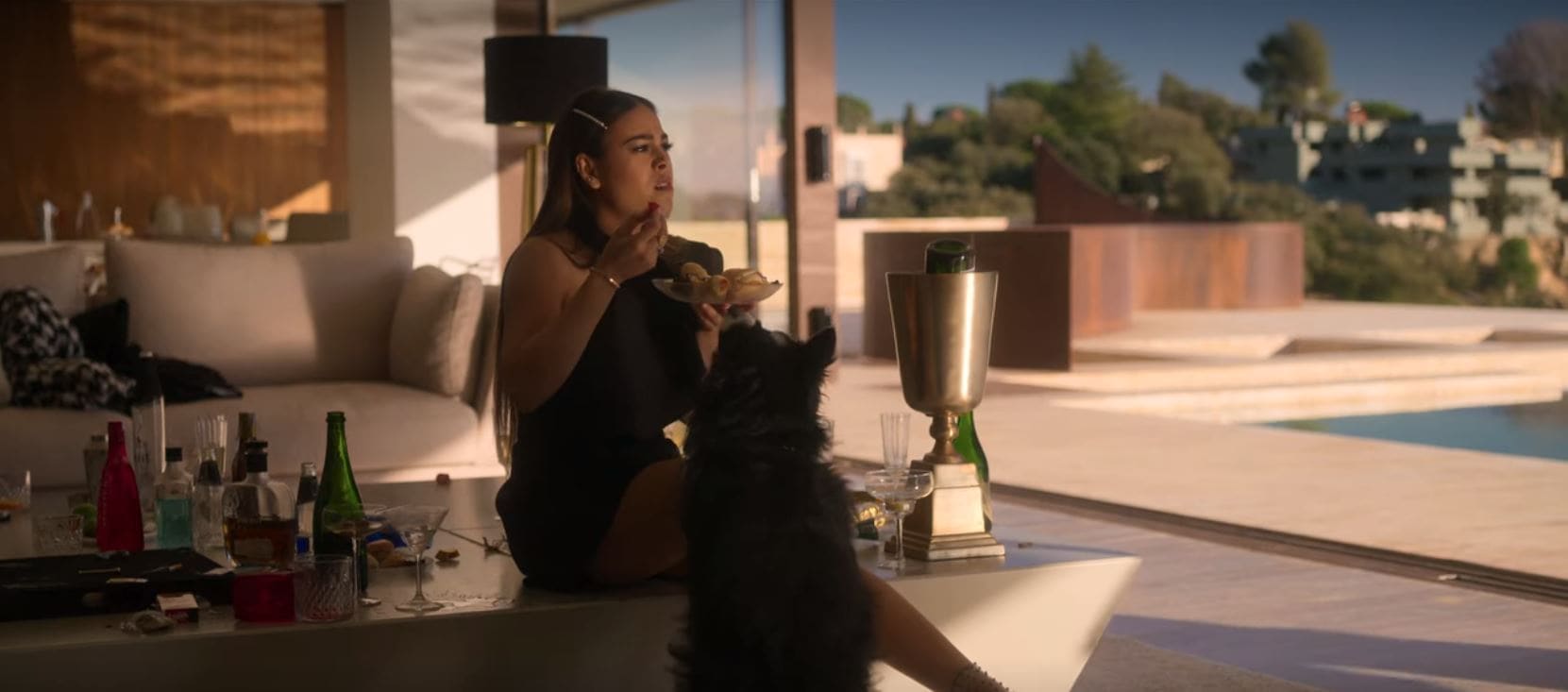 A second key element of Lucrecia's wardrobe, that definitely deserves a mention in our Lu Elite style guide, is her love of mini-dresses and mini-skirts, which accentuate her toned legs and petite frame.
When Lu organizes, or attends, a formal event, she usually goes all out. After all, she's very concerned with her image and will do anything to maintain her popular persona.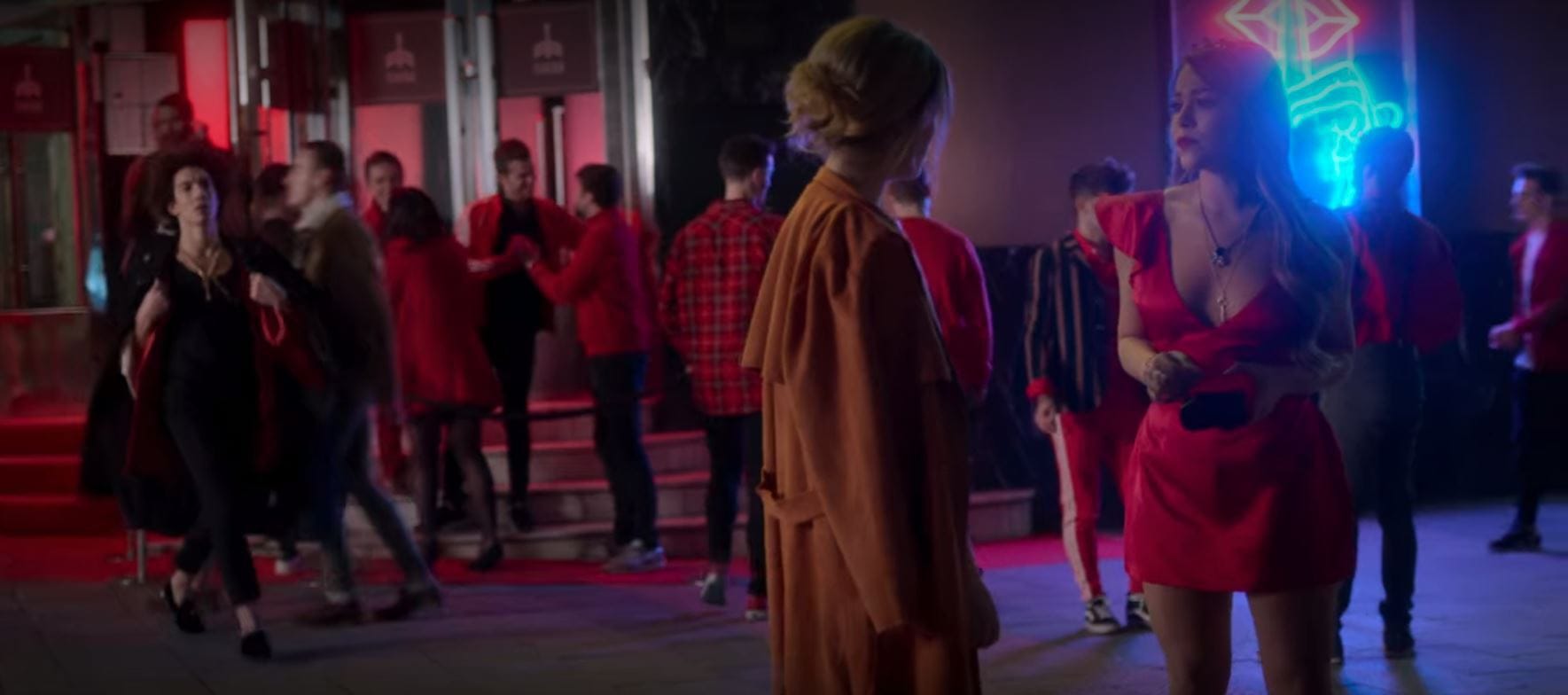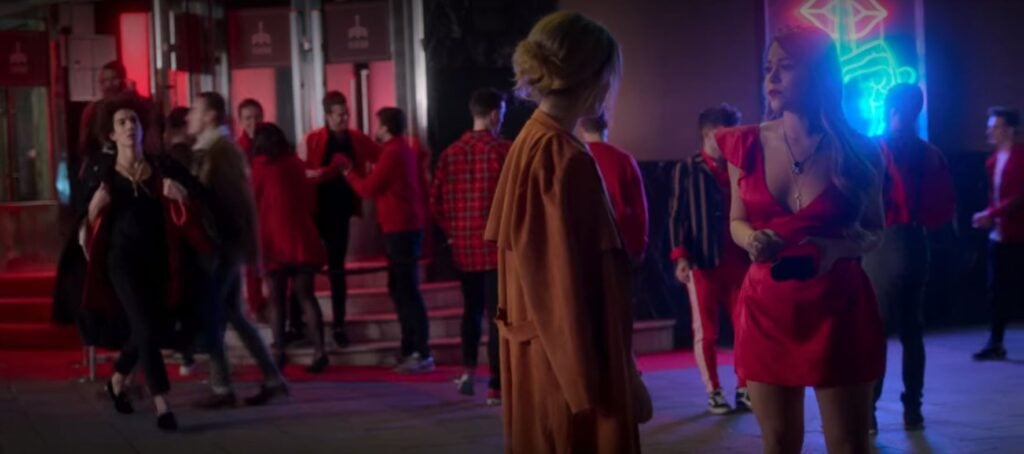 Therefore, Lu's general rule of thumb for parties is more is more.
She dons ultra-short, low-cut LBDs and mini-dresses when the school-day ends, in daring shades of red, gold and silver.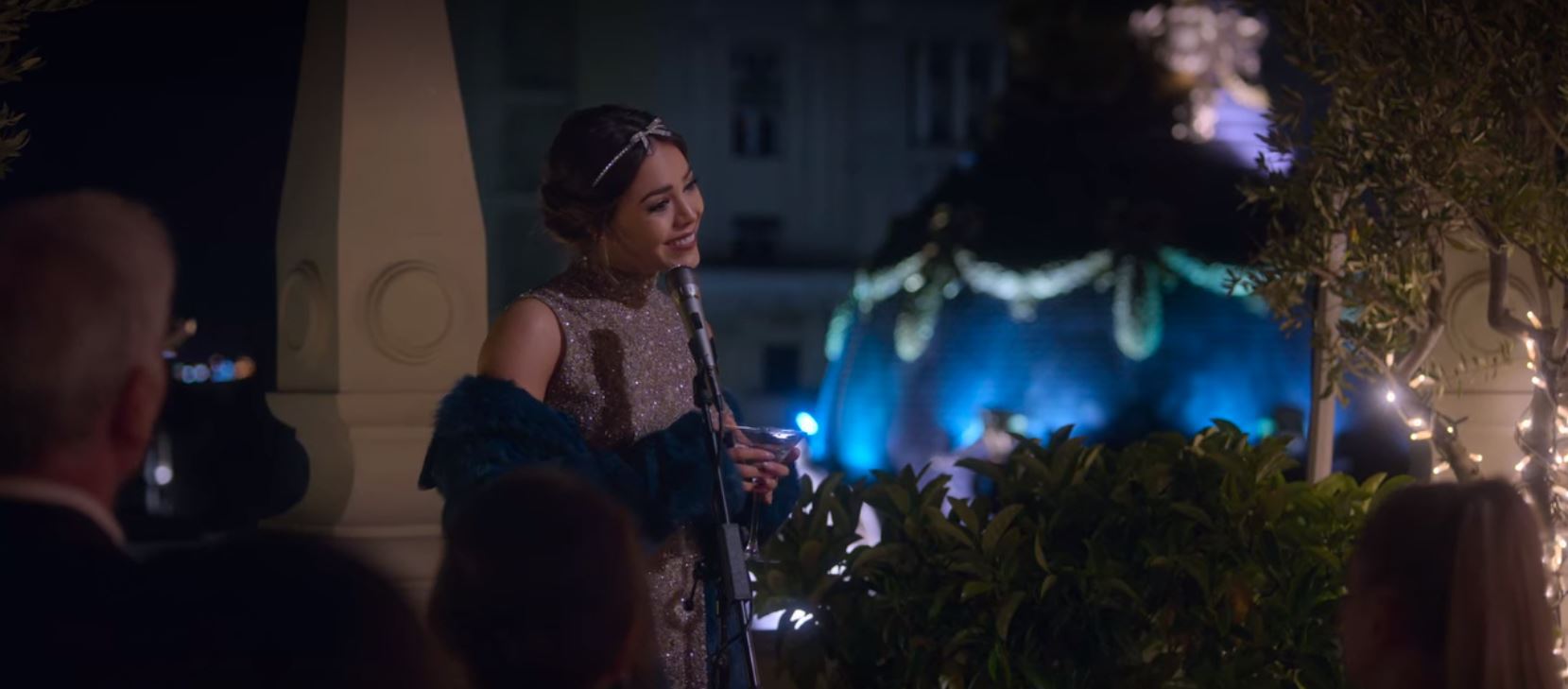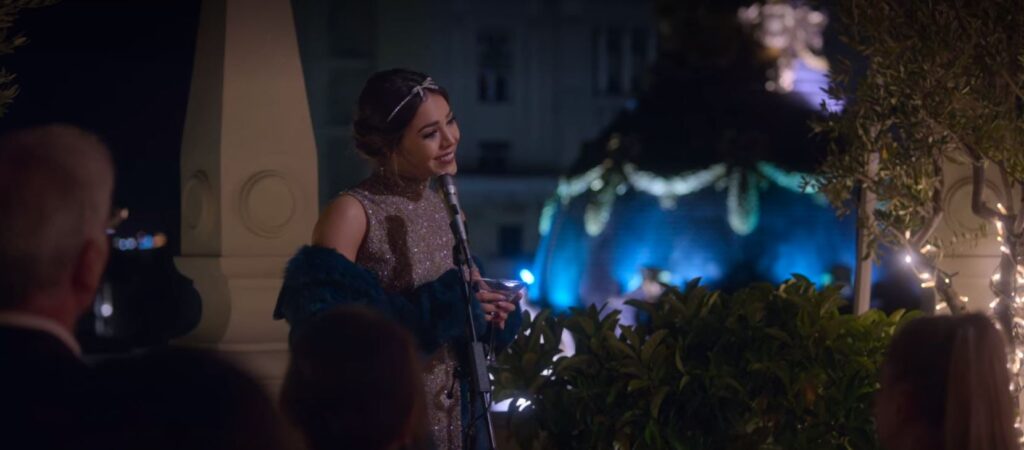 Lu Inspired Dresses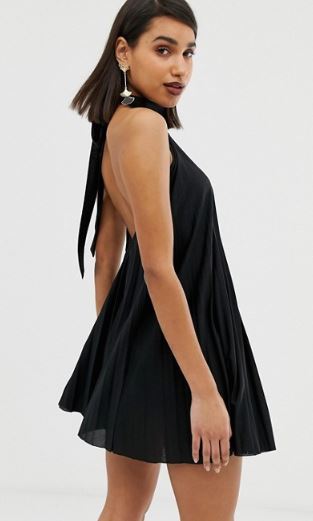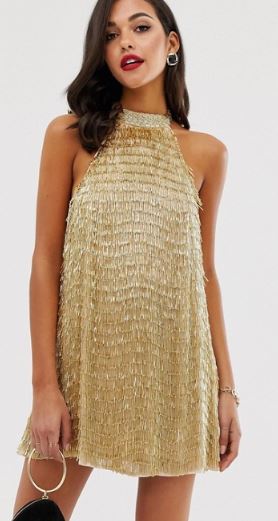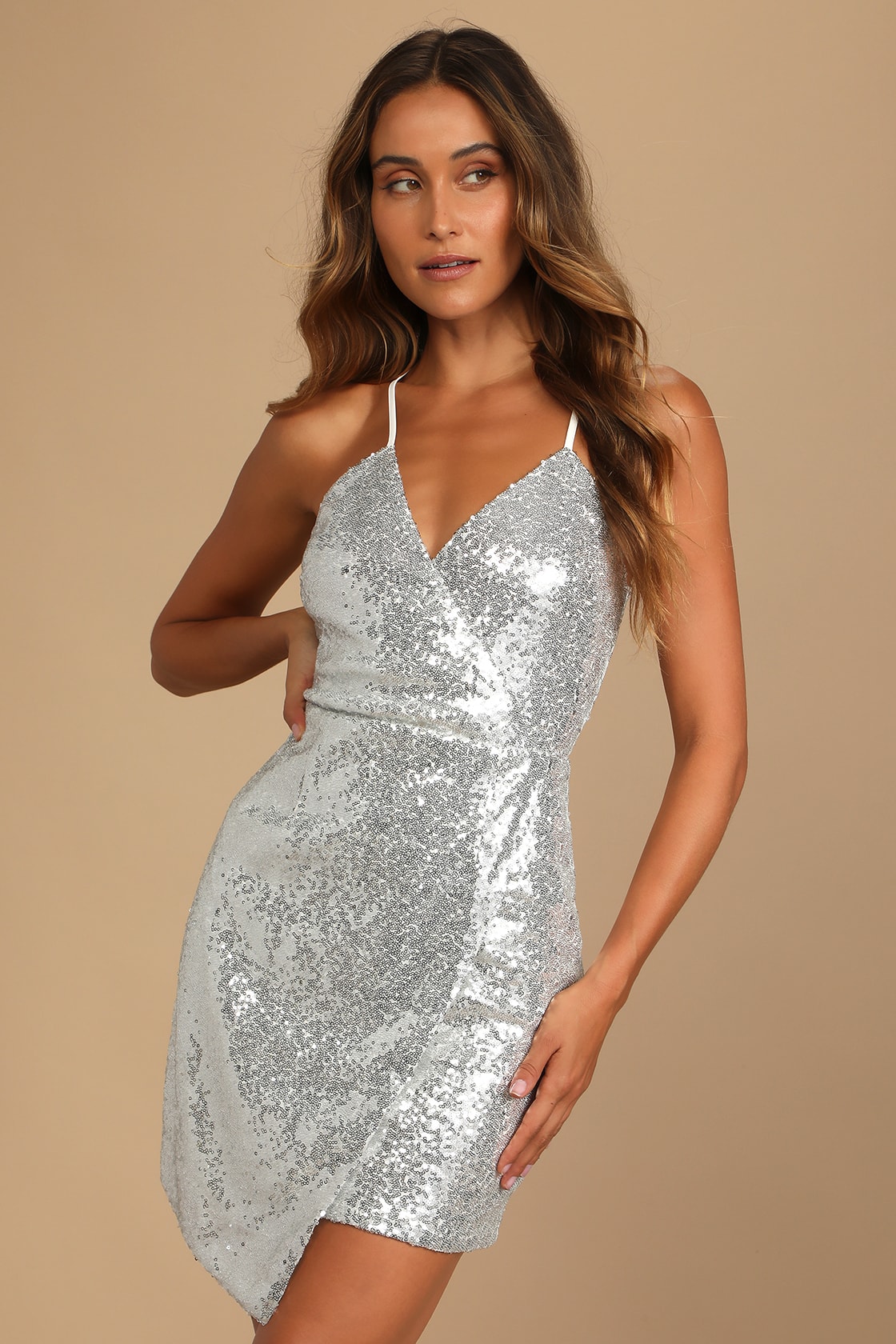 Faux Fur & Lace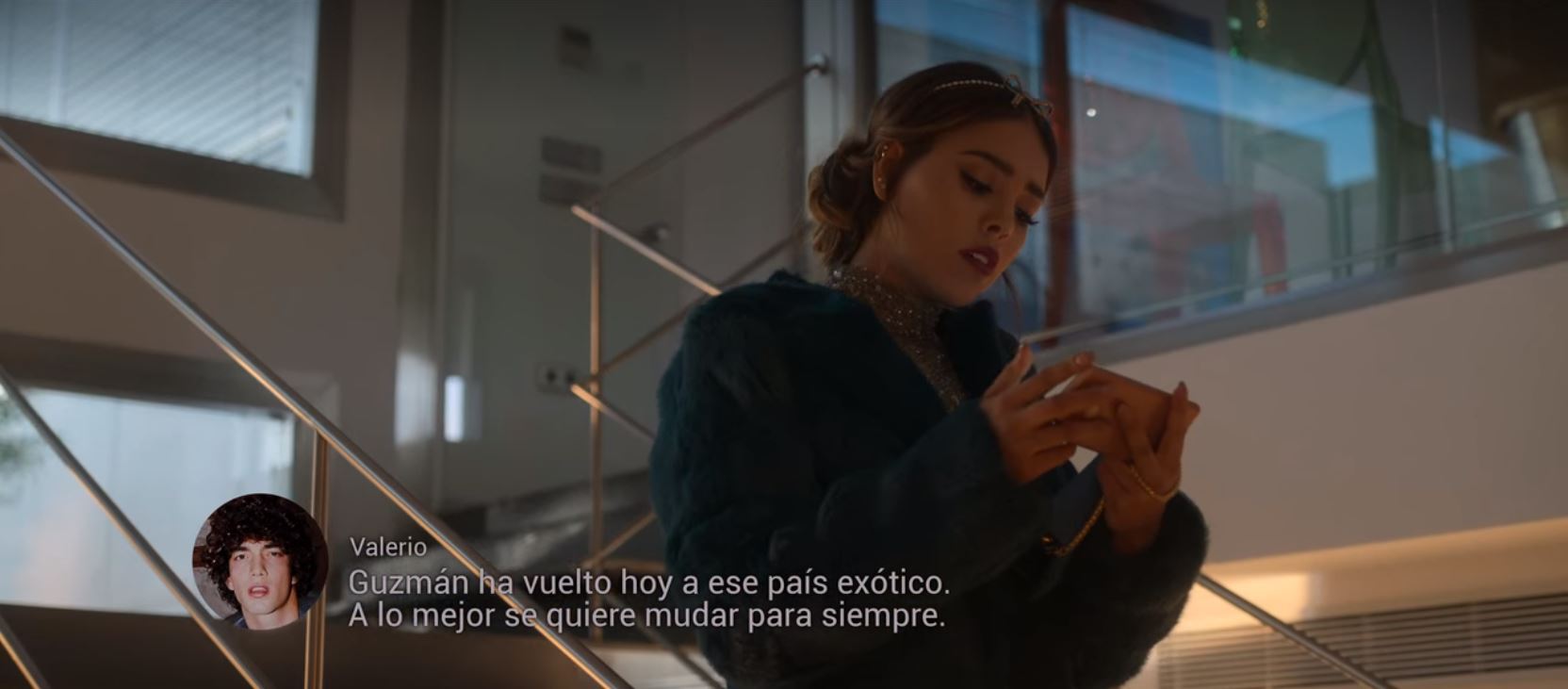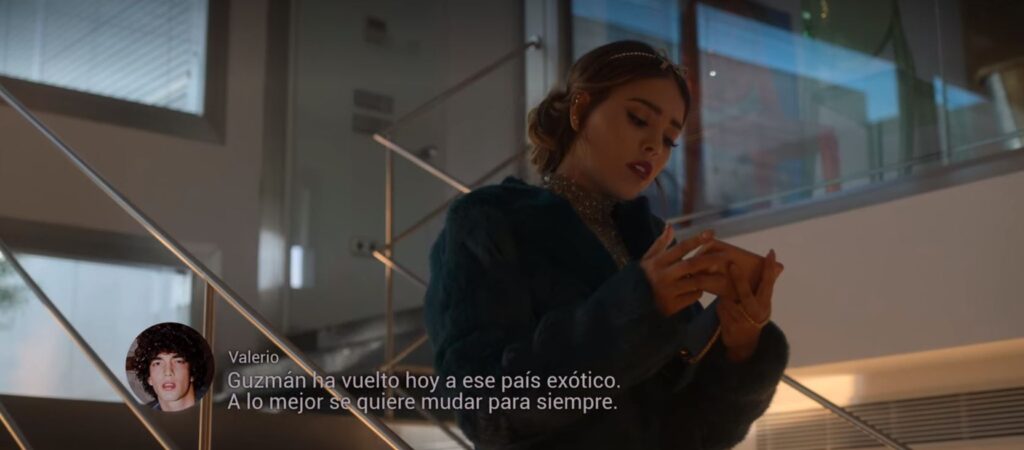 Lu's status and wealthy parents mean that she has the money to afford fabulous designer clothes in luscious fabrics.
In season 2, her style develops into a bougier, dressier style than before: fabulous faux fur coats and lust-worthy lace dresses clothe her lithe frame.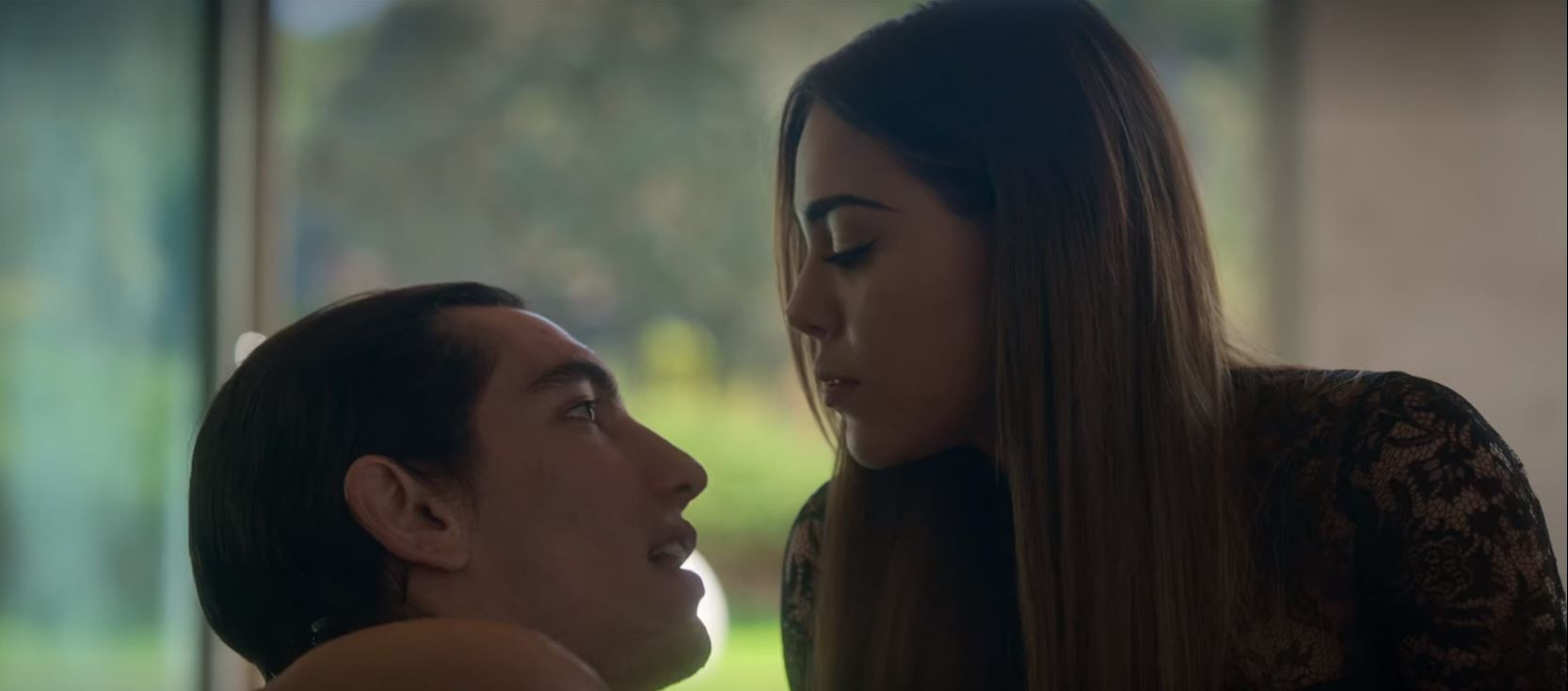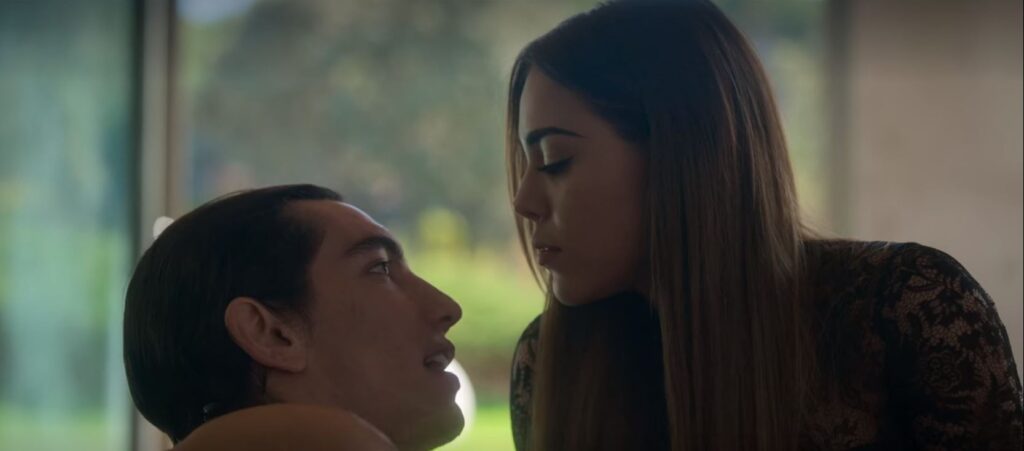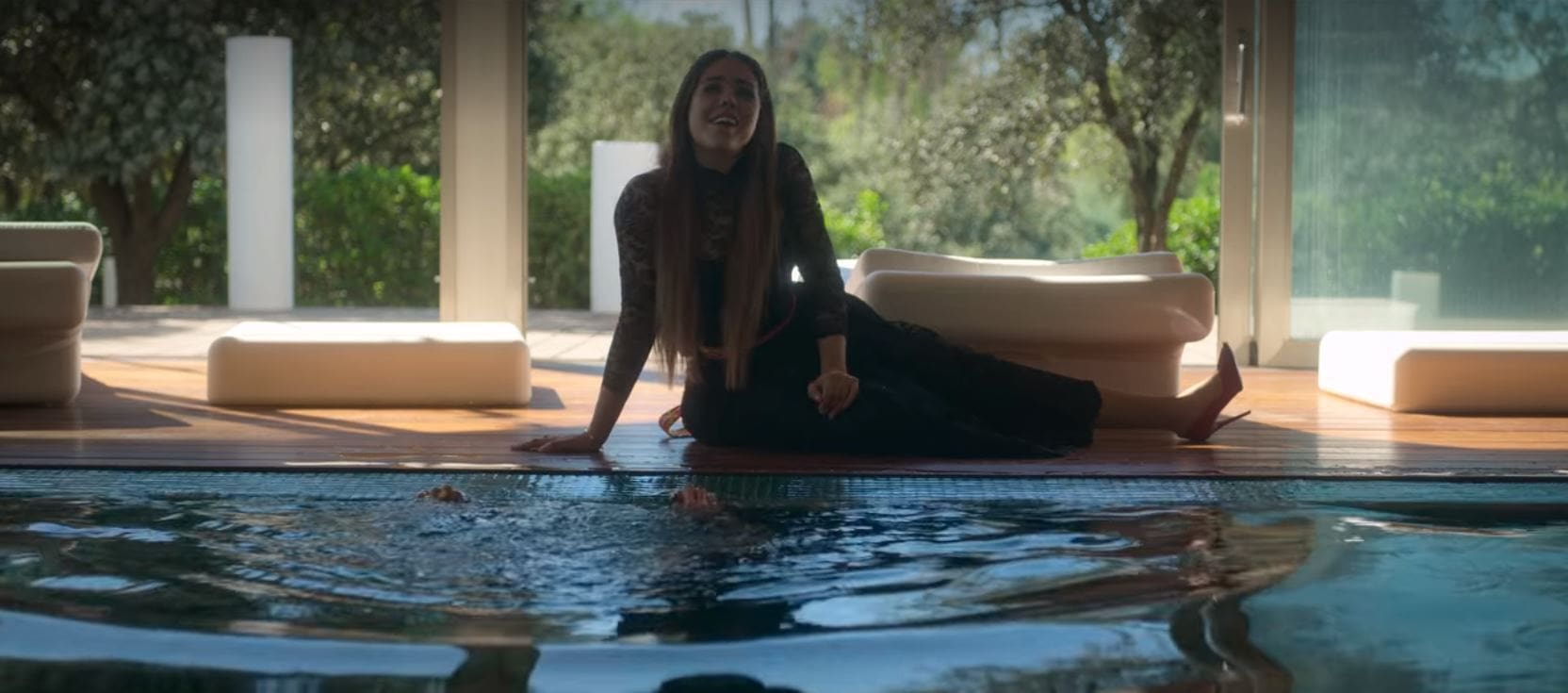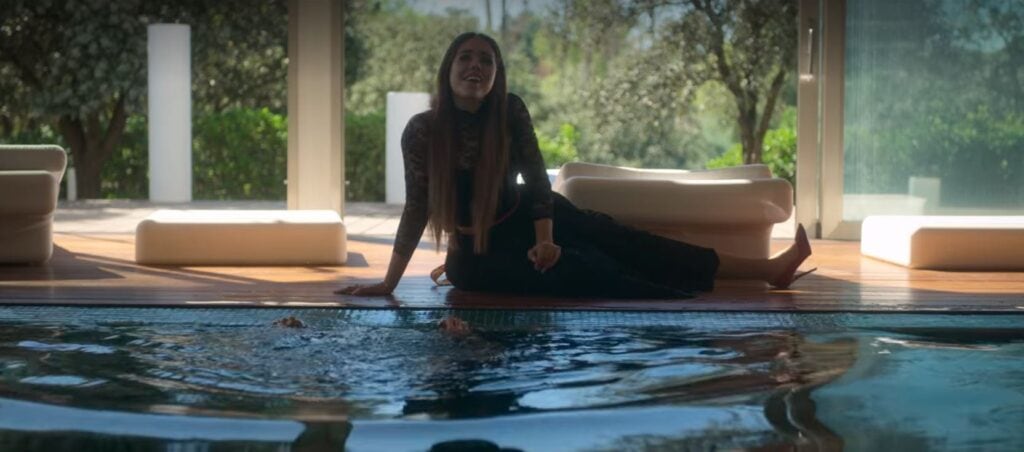 Above and below, check out Lu's Frida Kahlo costume for the Las Encinas Halloween party (minus the unibrow). It wouldn't be a Lu Elite style guide without this iconic costume.
Her take on the famous Mexican artist is the perfect blend of her aesthetic: extravagance and elegance.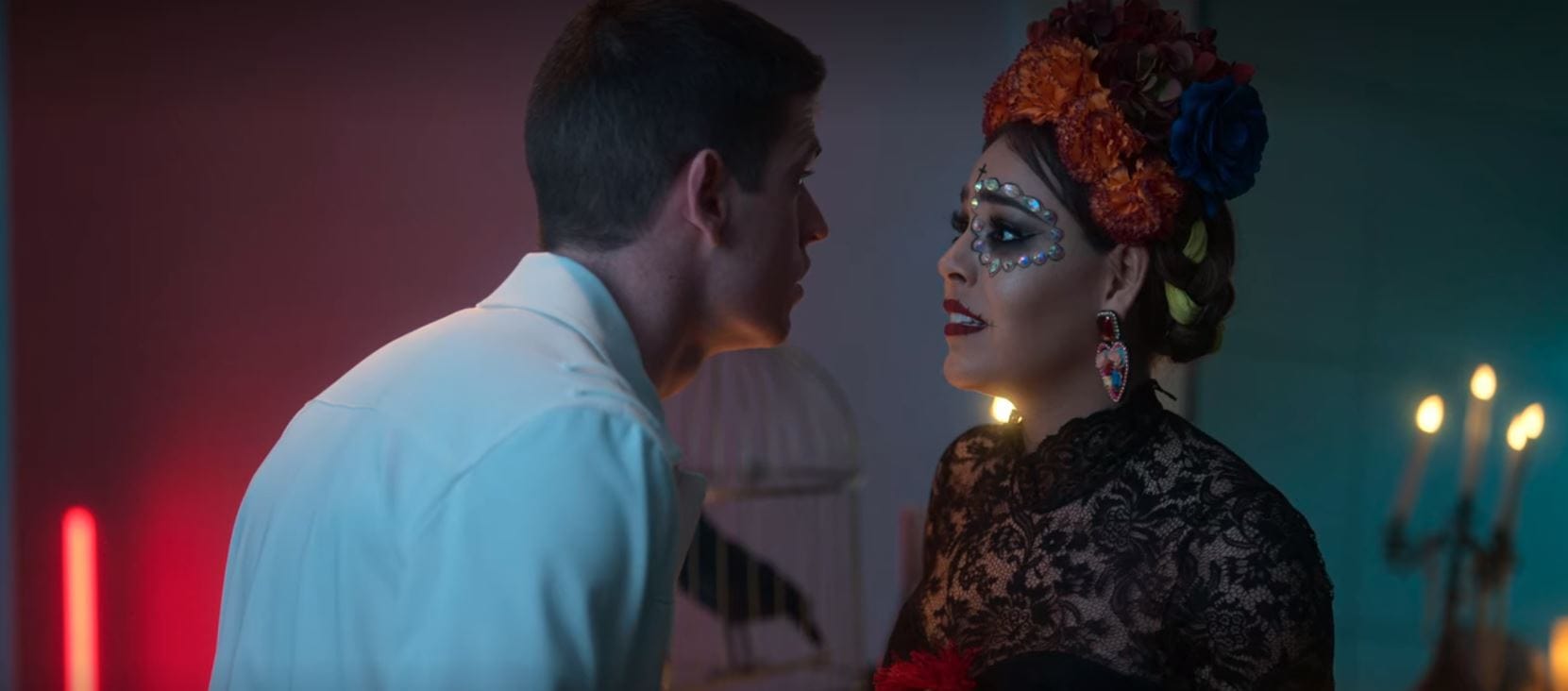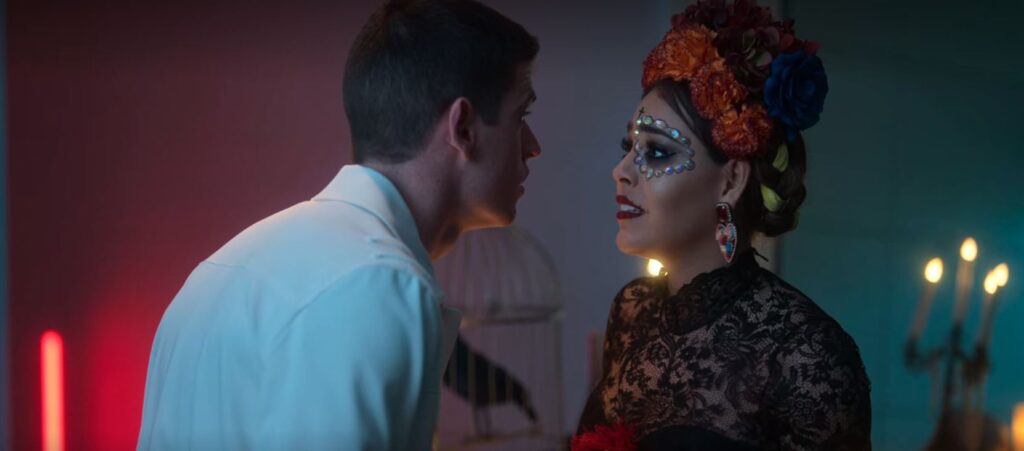 Lu Inspired Faux Fur and Lace Pieces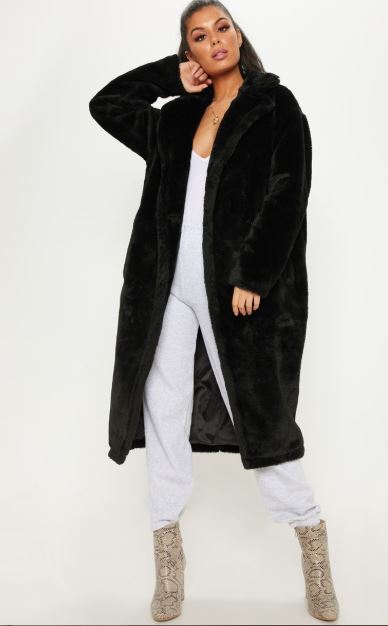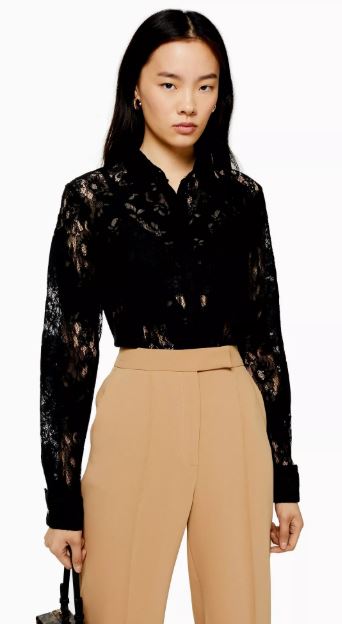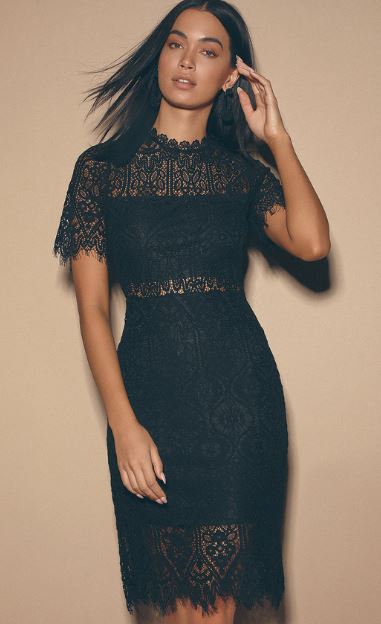 What do you think of our Lu Elite style guide?
Are you a fan of Elite? Who is your favorite character on the show? Are you looking forward to a third season? Would you like to see more of this show on CF? If so, which Elite girl would you like to see covered next? Let me know in the comments below, I can't wait to hear from you!
If you liked this article about elite style, consider checking out these other articles below —