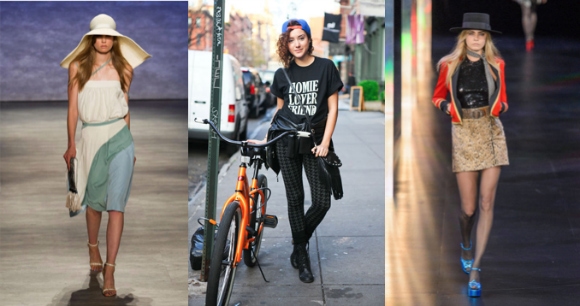 Photos Courtesy of ELLE (1, 2, 3)
Hats have definitely reached a new level of style this season. This must-have accessory is no longer basic, and has been taken to new heights (literally). On recent runways, we've seen a bunch of hat designs, from the extremely floppy to the beautifully unique. And when it comes to street style, it's all about the backwards baseball cap.
The demand for these not-so-basic hats is making it the latest trend to watch. Retail stores have a plethora of diverse hats that need to be a part of your wardrobe. Check out the three outfits below for inspiration on how to style some of our favorite hats of the season.
Extremely Floppy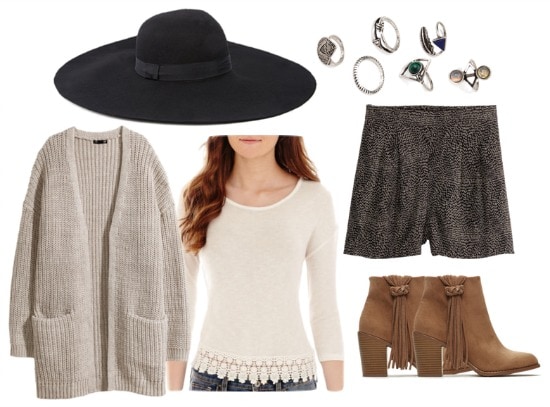 Product Information: Hat, Cardigan, Top, Rings, Shorts, Booties
Floppy hats aren't just for the beach anymore. This felt hat can be paired with casual, boho-esque pieces to create a comfy yet adorable look. As we transition to warmer temperatures (hopefully soon!), try pairing shorts with a perfectly cozy cardigan. Play up the boho vibe with a fringed accessory, such as these suede booties. This ensemble is perfect for a study date at a coffee shop.
Boater Hat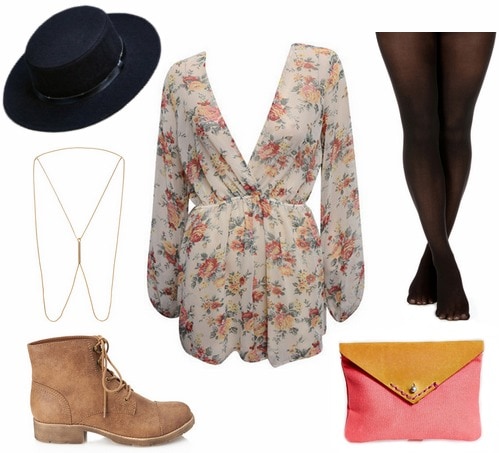 Product Information: Hat, Romper, Body Jewelry, Wallet, Boots, Tights
Think spring on your next date night as you wear a floral romper or dress with a trendy boater hat. A hat with a flat top is key for making this outfit unique and on-trend. This look combines feminine pieces with ultra-trendy ones, and is ideal for a fun evening out. Don't forget to add a pair of tights if it's still chilly outside.
Backwards Cap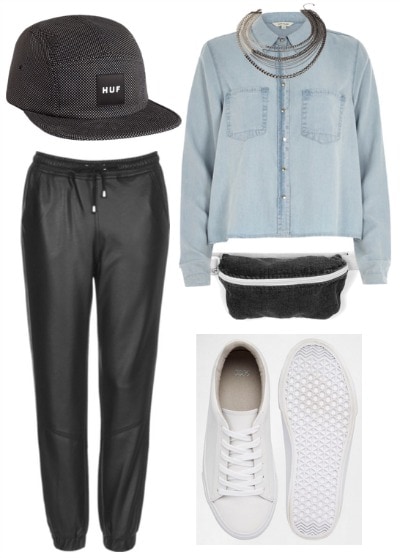 Product Information: Hat, Joggers, Shirt, Necklace, Fanny Pack, Sneakers
It's time to embrace your inner '90s kid when you sport a backwards cap. Don't have the time (or want) to dress up for class? Throw on some joggers, a sweatshirt, white sneakers, and a cap. You will look stylish without having to worry about that bedhead; it's covered by the hat! Elevate the ensemble with a denim button-down and a gunmetal necklace. Complete the look with a quirky yet cool fanny pack.
What do you think?
Now, it's your turn. What is your favorite type of hat? Would you wear these outfits? Comment below to let us know what you think about this trending accessory!