This post will show you the spring trends for 2021 to scoop up ASAP.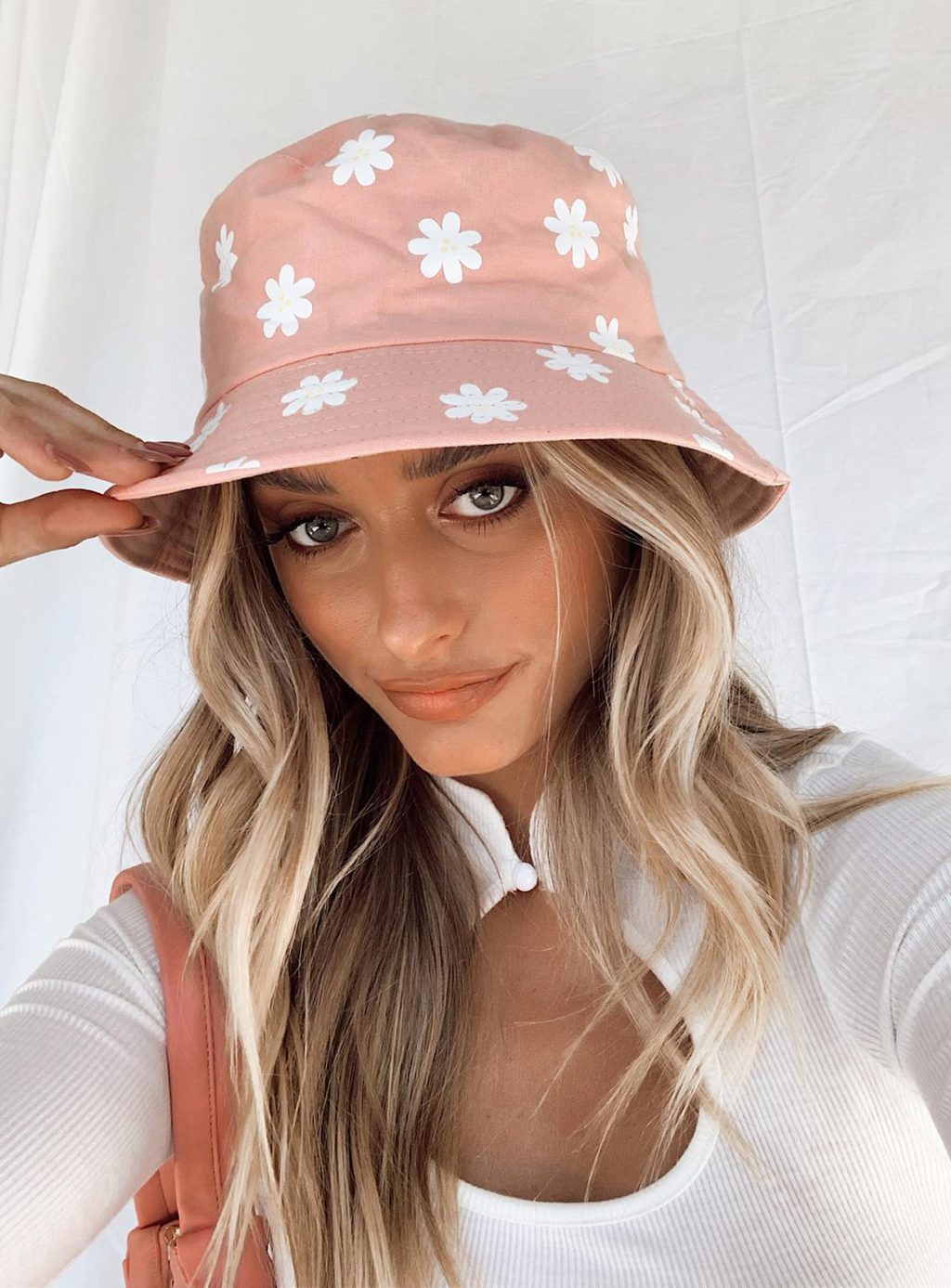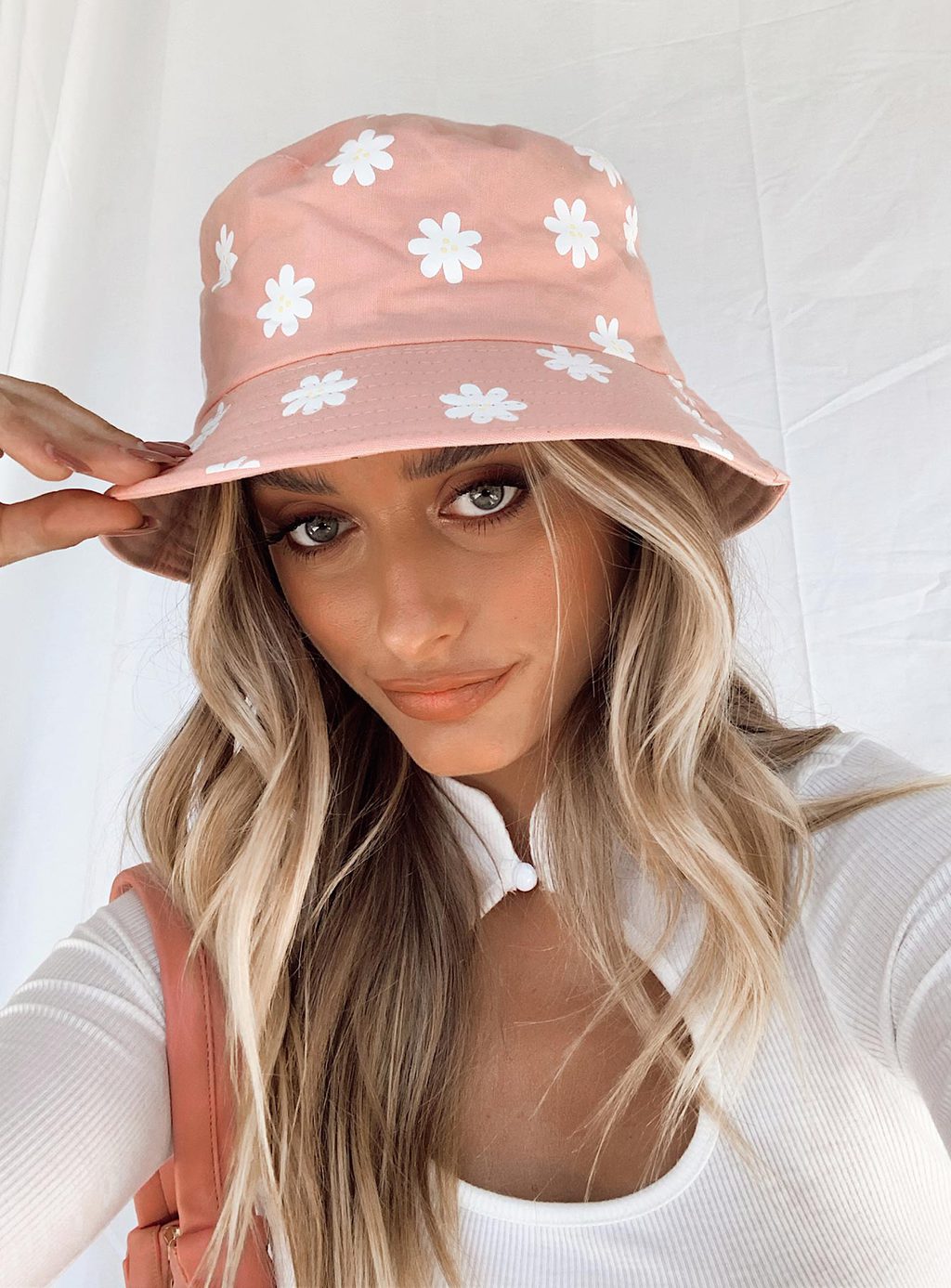 Spring is about to start! And every fashion girl knows what that means — tons of new and fun spring trends to try.
The best part about the change to the spring season is the warm weather that it brings most of us, so that we can bring out all those cute clothes that we had to put away for winter.
We've already shared a few lists of spring fashion must-haves (see our posts on the top 2021 trends we can't wait to try, the full list of 35+ 2021 fashion trends you'll see this year, the trending accessories of 2021, and a list of the outdated trends for 2021 to put away this year), but today we're distilling it down to one easy to shop spring trends list.
If you want to stay trendy, but aren't sure where you should be spending your money this year, don't worry because this post will show you 15 of the key fashion trends for 2021 that you should be wearing this spring.
Related reading: 6 Incredibly Cute Spring Outfits to Wear on Repeat
Yes, this one trends every year, but we don't love it any less for its predictability.
Floral dresses are very trendy right now and we are already stocking up. If you are looking for that perfect dress to wear every day, you should purchase this tym dress in yellow.
Not only does this dress have a beautiful floral design, but also it comes in these super cute Y2K fashion-inspired colors, so that you will definitely stand out if you wear this in the spring.
You may have already been wearing small hoop earrings, but large earrings are one of the most popular spring trends this year. It's definitely worth investing if you love to wear earrings.
Personally, I adore these hoop earrings because you can put them on with any outfit and they will make you look even more glam.
This thin hoop earrings set from Amazon is super affordable and comes with different colors, so you will definitely be able to match all your outfits.
3. Scarf Top
You may have seen this trend on TikTok because it has been a very popular 2000s inspired look lately. It's just what it sounds like, too — a top that looks like a scarf!
To get this look, you could wear an actual scarf tied around your body or you could just buy a top styled like a scarf with this misty scarf top.
This top is super cute because it resembles a scarf, but it is styled as a top, so you won't have to worry about tying it or fitting it perfectly to your body. So easy and so cute.
4. Silver Chain Choker
Necklaces are a super cute accessory to add to any outfit. But, there are some specific types that are trending this spring.
If you ask me, this silver chain choker necklace will be the perfect necklace to add to any outfit.
These chunky chain necklaces are incredibly trendy right now and what is so great about this accessory is that the silver color makes it so easy to match with any outfit. Plus, it's from Amazon so it's super affordable.
5. Baseball Hat
Baseball caps used to be very popular a few years ago and now they are coming back in style.
Therefore, you should think about buying a fun baseball cap to add as an accessory to your spring outfits.
This is perfect for the spring because this accessory will protect you from the sun, hide any bad hair days, and look perfectly on-trend. You can't go wrong.
If you want a baseball cap with a cute design, get this fly away cap because it comes with an adorable butterfly embroidered on it (so 2000s).
You may have heard the term dad shoes, but if you are unsure what that means, these gennifer white chunky sneakers are exactly the vibe. They were insanely popular last year and they remain one of the key fashion trends for 2021.
These kind of shoes are very popular in fashion right now, so if you want a sneaker that's versatile and not overly expensive, these shoes will be perfect.
They're oh-so comfortable and look great with just about everything this season.
If you love rings, you should definitely know about this trend.
The new thing in fashion for rings is wearing chunky ones like the rings in this gold chunky rings set.
This accessory will go with any outfit, so if you are obsessed with rings, I highly recommend getting these gold ones because they will look great with anything!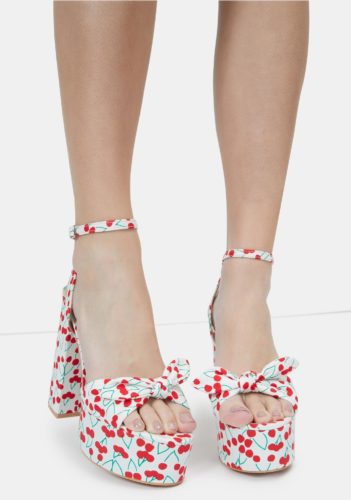 Chunky has been a popular feature of almost everything accessory-wise right now, and shoes are no exception.
If you need some super cute shoes to wear with your spring outfits for fancier events, I suggest getting chunky heels like these chill cherry love languages platform sandals.
These heels are not only chunky, but they also come with an adorable cherry design on them that will make your shoes stand out.
Skinny jeans have been the go-to jeans for years now, but wide leg jeans are officially back in style again!
If you want your denim to be on trend this season, you should consider buying a fresh new pair of these jeans like these cece hammer wide leg jeans in vintage blue denim.
Just pair these with a cropped halter top and some chunky accessories and you will have a trendy and super cute outfit for the spring.
The mini skirt is another 2000s trend that's definitely coming back into style.
The trendiest way to wear these for the spring is to buy a matching top to make an outfit, which you can totally do if you buy this skylar skirt.
This skirt comes with a matching top or you could even buy another white shirt to wear with this and you will look like you just stepped out of an Instagram photo.
11. Rimless Rectangle Glasses
Are you looking for some trendy sunglasses to wear outside in the Spring? You should totally get these tinted rimless rectangle glasses.
These glasses are coming back in style again as the new go-to style for sunglasses. The best part is, if you purchase these sunglasses from Amazon, you will get three different colors to go with any outfit.
12. Bucket Hat
Now that spring is here, it is the perfect time to bring out bucket hats again! These were trending last year and they're still as hot as ever.
If you want a fun new bucket hat to wear this spring, consider getting one with a cute design on it like this daisy duke bucket hat.
This hat will make you look trendy and also the floral design will definitely go with the spring season.
13. Cropped Halter Top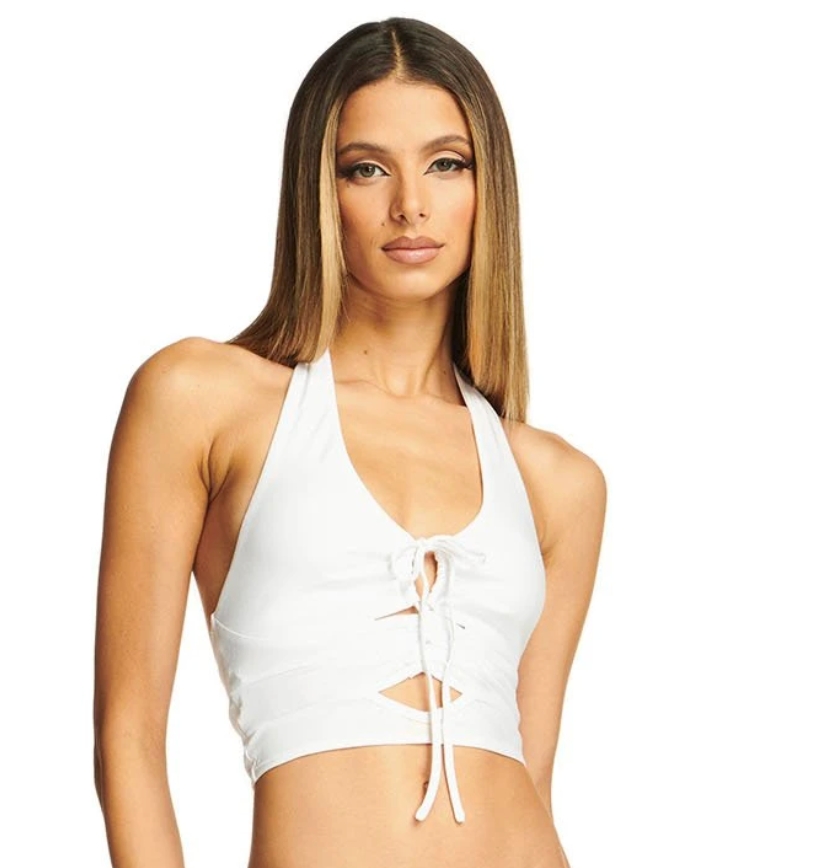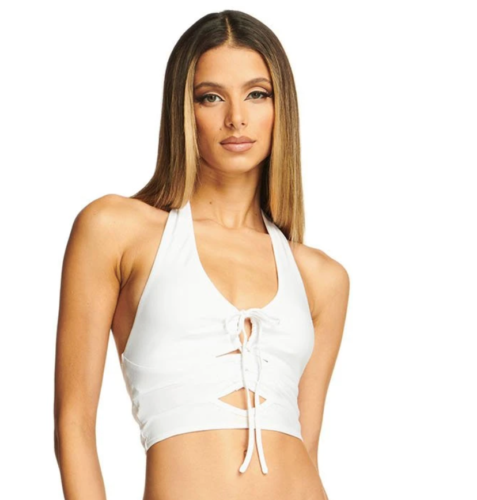 You probably have seen this trend already because so many people are starting to wear this kind of top for the spring.
While halter tops in general are trending, I'm specifically seeing a lot of cropped halter tops with holes in the front like this antia top.
Pair this must-have with the wide leg jeans that I showed you earlier and you will have an adorable look for the spring.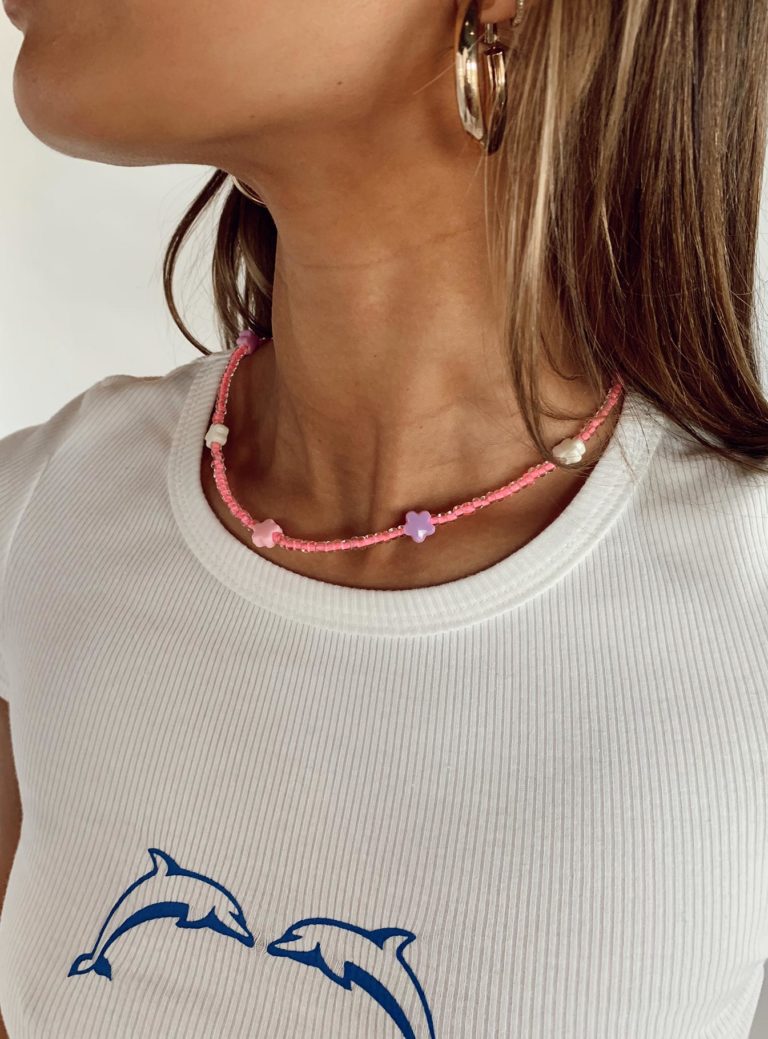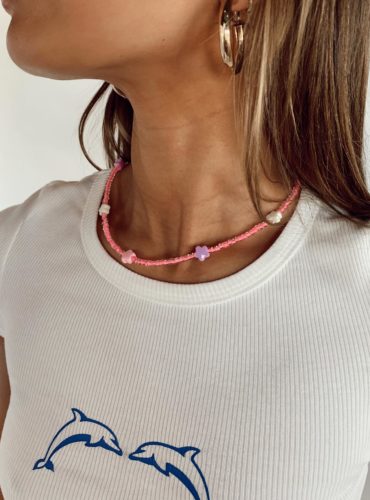 If you love wearing colorful things, especially for the spring season, this item is the one for you! This first crush necklace is an example of the colorful necklace trend that's all over Instagram at the moment.
Colorful necklaces are another example of a throwback fashion item that's incredibly popular once again. If you love to wear bright colors, you should definitely buy one of them for the spring to add some pop to your outfits.
15. Faux Fur Purse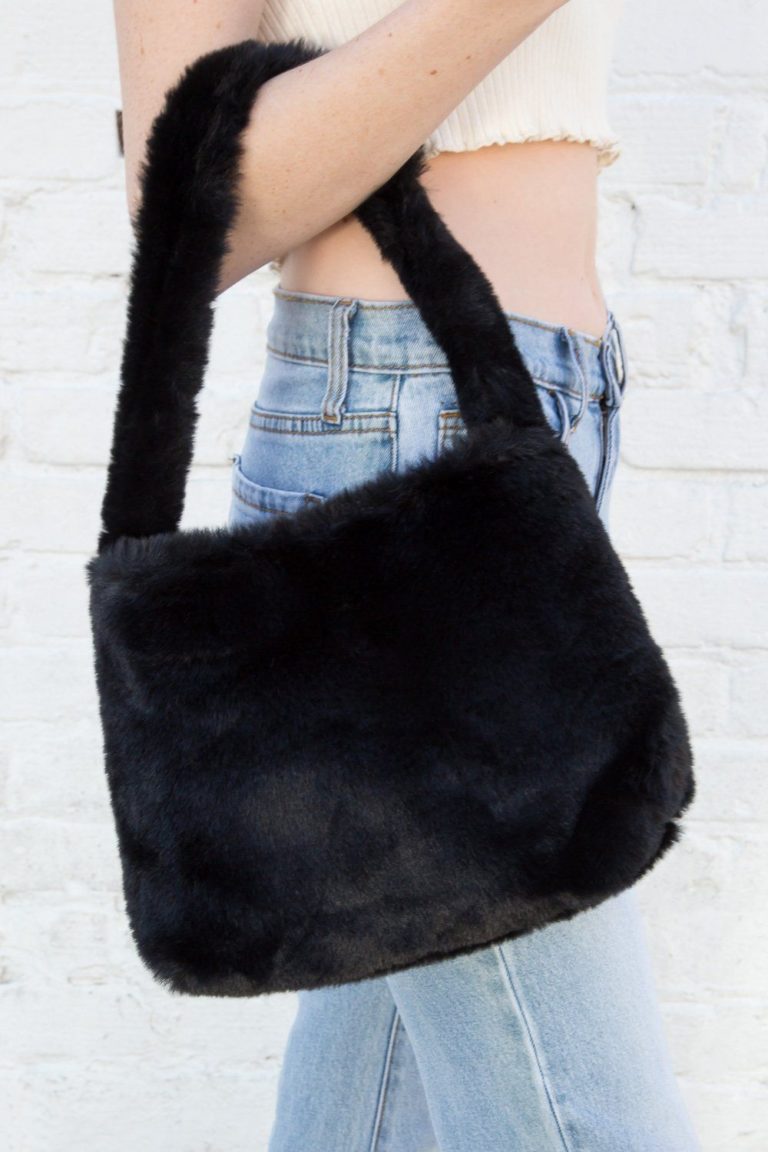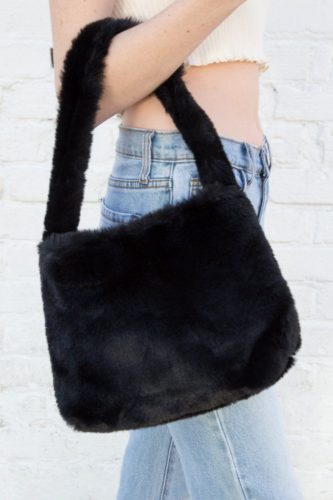 Looking for the best item to carry around all your things every day? Behold this black faux fur purse. This fun little bag will not only be the perfect purse to fit all your things, but is also totally on-trend for spring.
Bring this along with you every day and trust me, your outfits will look adorable!
What do you think of our spring trends roundup?
Which items are you going to purchase? What items are you excited to use? What trends do you love for this Spring?