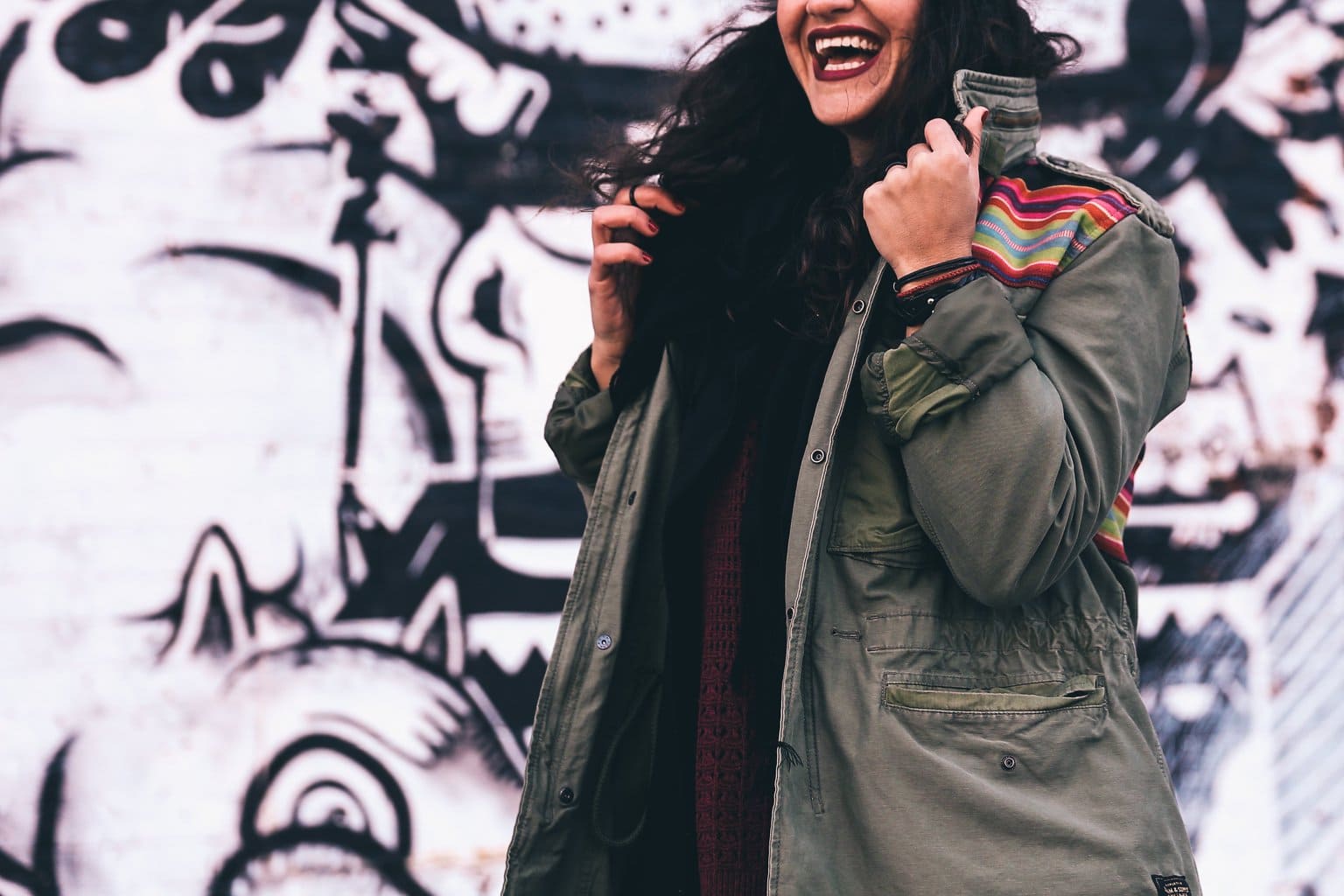 It's been a week since the new year has come and chances are, you already broke your new year's resolution. (It happens!) Before you get back on top of those goals though, a quick question– what were those resolutions?
If you're like me, you might have stuck to some pretty general and popular resolutions this year. (I used to try to make unique ones, but I'm back to the classics!) You know the ones: reading more, getting fit, getting organized.
In the spirit of getting you motivated to continue with those resolutions (even if you slipped up), it's fashion to the rescue! Here's what to wear while you make your goals reality:
Resolution: Read More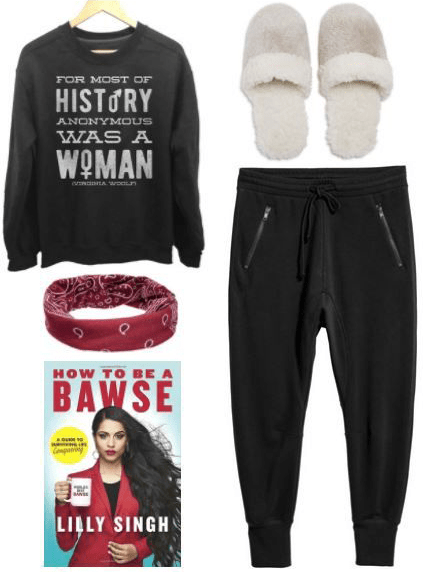 Products: Sweatshirt – Etsy, Sweatpants – H&M, Slippers – Bloomingdale's, Headband – Kohls, Book – Amazon
Maybe the coziest resolution, reading more is an excellent choice — who doesn't want to curl up with a million and one fantastic books? So here's what to wear during your next cozy Saturday afternoon.
Grab your favorite sweatshirt and sweatpants (witty/profound sayings and pockets are musts for me) and slip on some slippers for maximum cozy and hygge vibes. When I'm reading, I want the hair out of my face but not necessarily up in a tight ponytail, which is why a soft headband is a lifesaver.
Grab your favorite book or the book you've been eyeing for some time now (Lilly Singh's book is on my personal list!), and curl up for a good time!
Resolution: Get Fit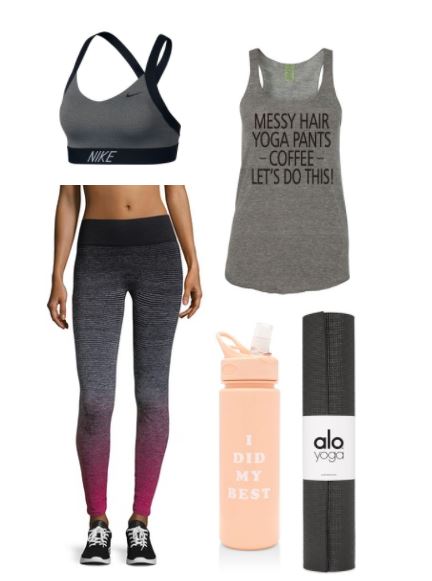 Products: Yoga Pants – Gilt, Tank Top – Etsy, Sport's Bra – Macy's, Water Bottle – Bloomingdale's, Yoga Mat – Alo
Everyone seems to have some sort of fitness resolution — if you've ever been to a gym after the new year starts, you know that's true. Whether you're overhauling your health or just trying to get your sweat on a bit more often, I suggest starting with something like yoga. You can do it at home, it's a good workout, and the workout clothes for it are simple and comfy!
Grab your favorite pair of leggings (regular or athletic leggings work), your trusty sports bra and a tank top — it's a simple outfit, but when you're getting into your flow, simple is all you need. A yoga mat is a must, of course, as is a water bottle (perfect if you're also trying to drink more water this year)!
Resolution: Get Organized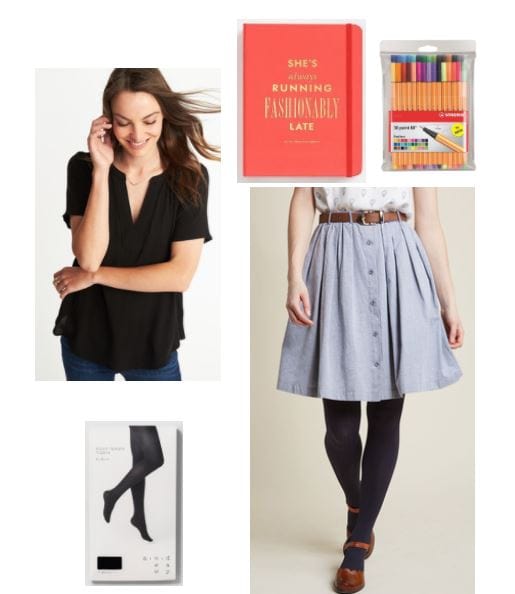 Products: Blouse – Old Navy, Skirt – Modcloth, Tights – Target, Planner – Paper Source, Pens – Amazon
Getting organized is probably the hardest resolution of the bunch because it's practically making a new way of life for yourself. Usually, we think planners and bullet journaling when it comes to getting organized, but I also feel like it can be applied to our closets, especially as we try to become more adult with our dressing.
Bring some professionalism into your wardrobe by grabbing a classy blouse and tucking it into a long (but still cute!) skirt. Layer on tights (half because it's still cold out, half to stay polished), and let your major pop of color come from your planner. This Kate Spade planner will be extra colorful once you finish planning your schedule in multi-colored pens!
What's your resolution?
Are you taking on one of the tried-and-true resolutions? Going a bit more unique? How are you planning on living your best life in 2018 — and how can College Fashion help? Let us know in the comments below!