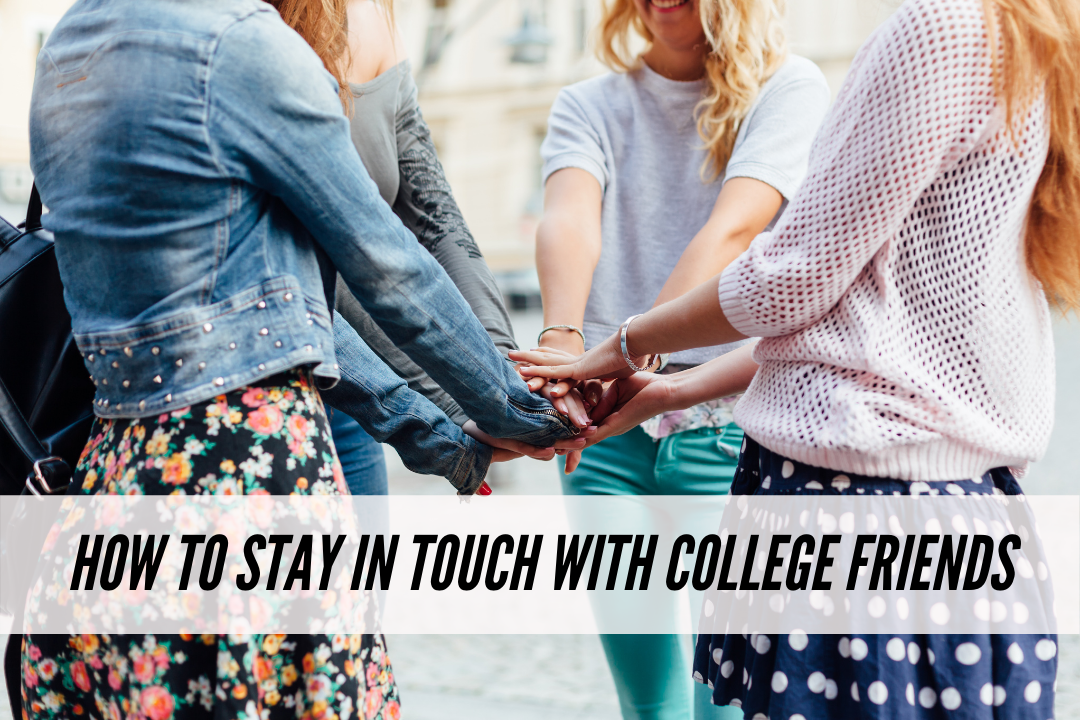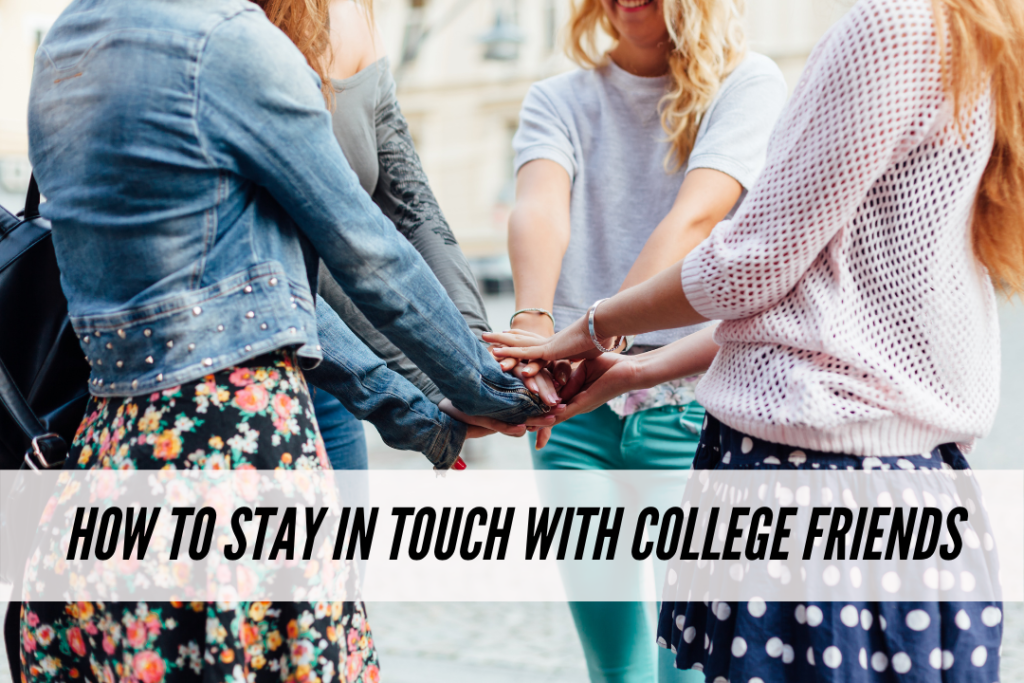 Without a doubt, the friends you meet in college will be some of the closest relationships you'll ever have.
Think about it – you eat, study, exercise, watch TV, and sometimes even sleep in the same bedroom as your best friends from college! It's no wonder that these close bonds are hard to let go of after graduation.
Therefore, it's completely natural to feel sad about or even have separation anxiety over leaving your friends, especially if your crew spreads out across the country like my best girlfriends seemed to do.
I'm not going to sugarcoat it – one of the hardest parts of transitioning to adult life is forming a new circle of friends.
I'll cover some tips and tricks I've learned over the years on that issue in a future post, but today I'm focusing on the girls who have stuck by you through date parties, gruesome finals, break-ups, and late night pizza deliveries.
Below, I've listed five ways for you and your BFFs to maintain long term, long distance relationships.
Read through these ideas, then be sure to leave a comment and the end and tell us your plan for keeping up with your besties over the summer or post graduation.
1. Use your smartphones.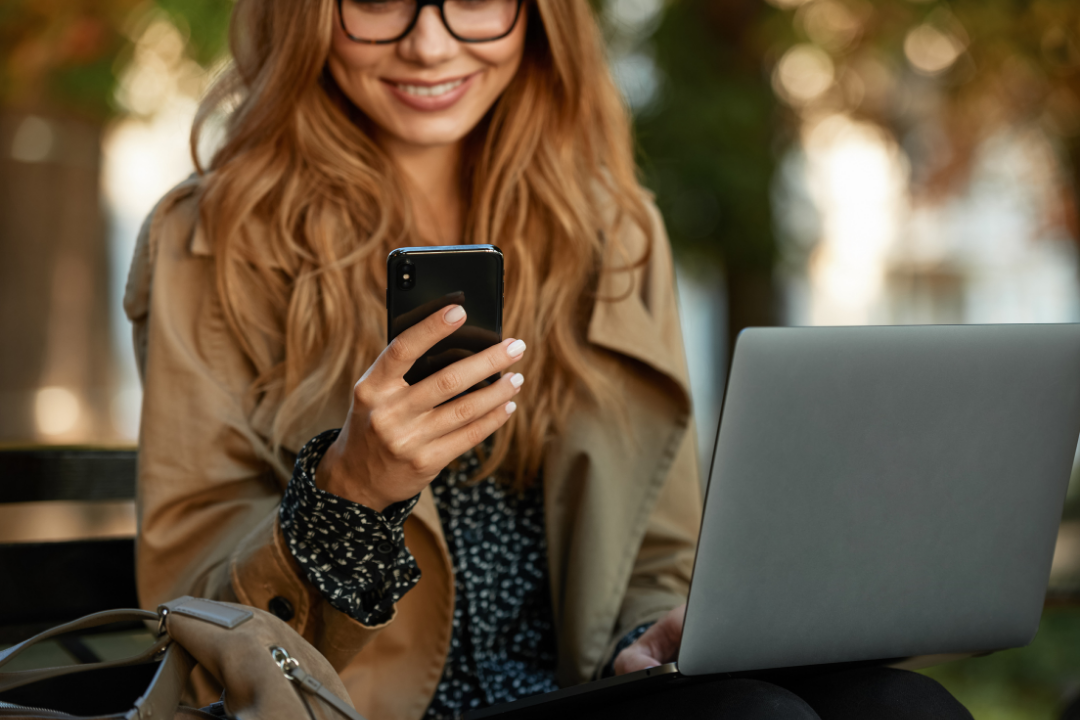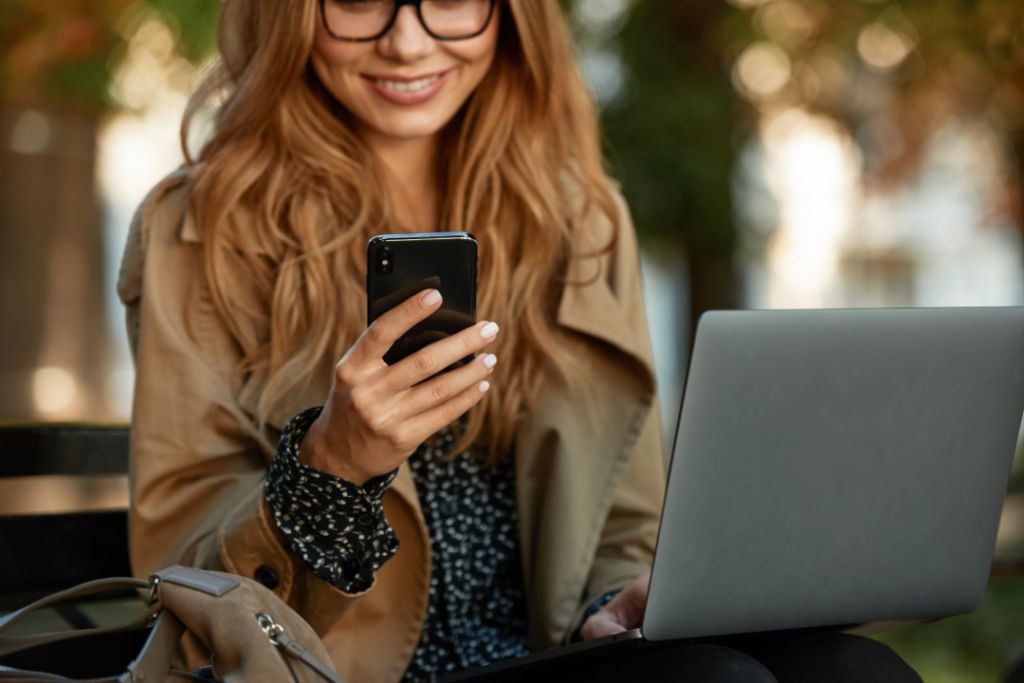 Checking out your friends' TikTok videos, Twitter feeds, and Instagram stories is pretty much a no-brainer, but there are so many more awesome ways to utilize cool apps on your smartphones to keep in touch with your girlfriends.
I'm sure you've all heard of Snapchat by now. Although a lot of my friends have migrated to Instagram and TikTok by now, I still like this app because it encourages silly, personal photos and takes just a few seconds to show your friends that you're thinking about them. Of course, you can also use Instagram for this purpose.
My favorite Snapchats to send involve me taking pictures of myself making really ugly and goofy faces, but it would be neat to send group shots with other friends or even a quick pic of something funny or ironic you encountered.
My favorite way to use my iPhone to keep in touch with my besties from college is by having a group text with my three closest friends. It's a good way to share news with multiple people at once, plus it's the next best thing to having a girl talk session over brunch like the old days!
The GroupMe app is cool because you can turn alerts on and off, which is very convenient if you have a super chatty group of friends who like to text throughout the workday. The downside about GroupMe is that I've found it drains your cell phone battery insanely fast. For me, good old fashioned group text seems to work the best.
A few months ago, my friends started to group text each other a picture of where we're at or what we're doing every single Friday night at 11 PM sharp.
Over the weeks, we all got super creative with the photos we'd send, and it's almost turned into a silent competition over when can send the funniest picture to the group! I love this new tradition because it's a fast and fun way to feel like a part of each other's lives. Plus, it give you something to look forward to all week.
2. Go back to college for big events.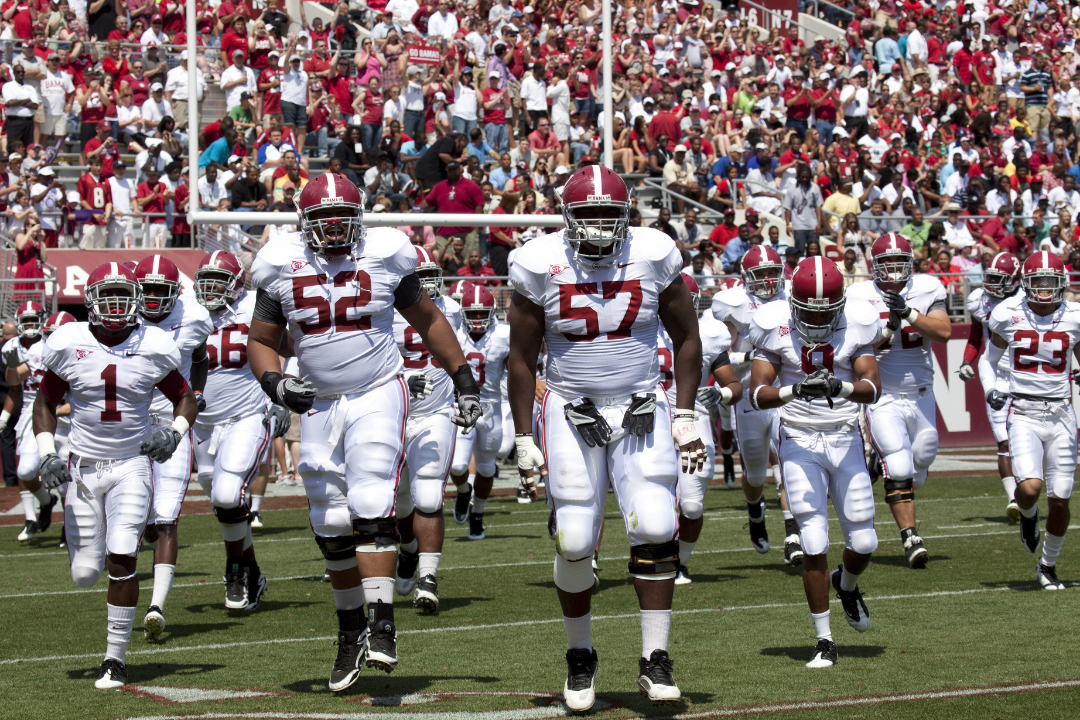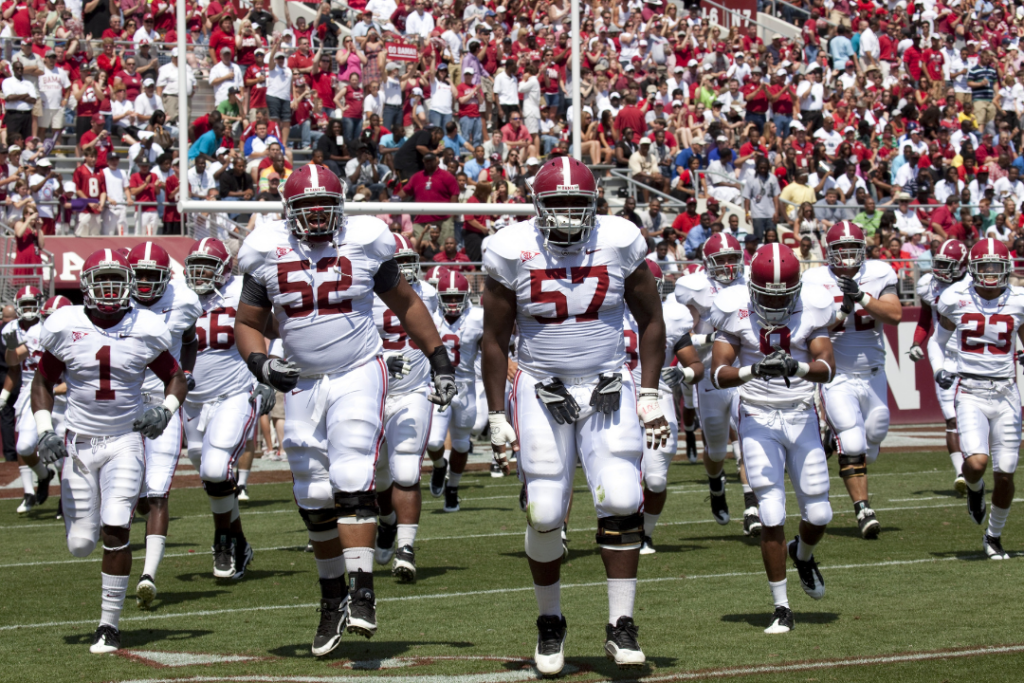 Are there any huge events at your college that alumni, families, and devout fans all roll in for? These weekends are the perfect landmark events to coordinate a campus visit with your friends – plus, many of your other friends and acquaintances will probably be in your college town that weekend, too!
Homecoming, graduation, and sorority initiations are all good events, but my favorite weekends to plan a group rendezvous are big football games.
I went to the University of Oklahoma, and the first weekend in October, it practically feels like the entire Sooner nation drives down to Dallas to play the University of Texas.
Everyone – parents, alumni, students, faculty, die-hard fans, and casual fans who just want to party – goes to Dallas, wrecks havoc uptown on Friday night, gets sick from eating too many corn dogs at the fair on Saturday, and either celebrates their win or commiserates their loss downtown on Saturday night.
Yes, Oklahoma/Texas weekend is a long-time tradition that I've grown to cherish. I can't imagine ever not going – so, my best girlfriends and I still meet up in Dallas to celebrate the weekend together.
What sort of long time traditions does your college have? Is it a basketball rivalry, a holiday weekend, or a big alumni event?
Make the effort to go back and visit. In high school, it's weird (and kind of creepy) for alumni to go back and visit too frequently, but that does not hold true in college. Never be afraid to relive your glory days with your best friends every now and then!
3. Visit them in their new cities.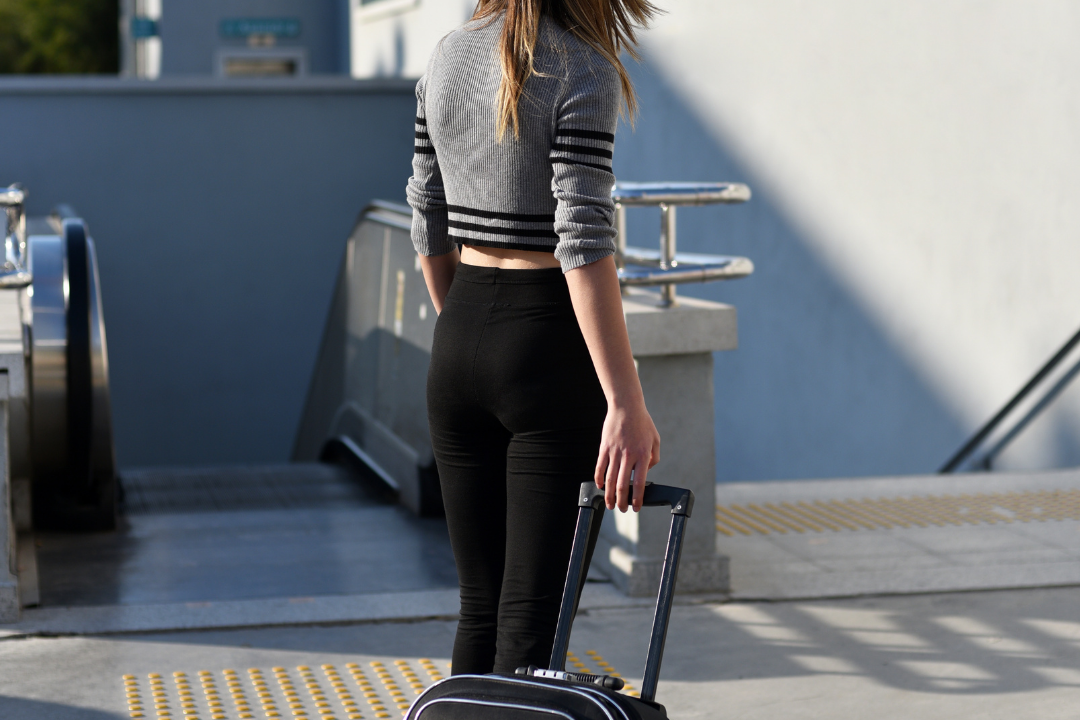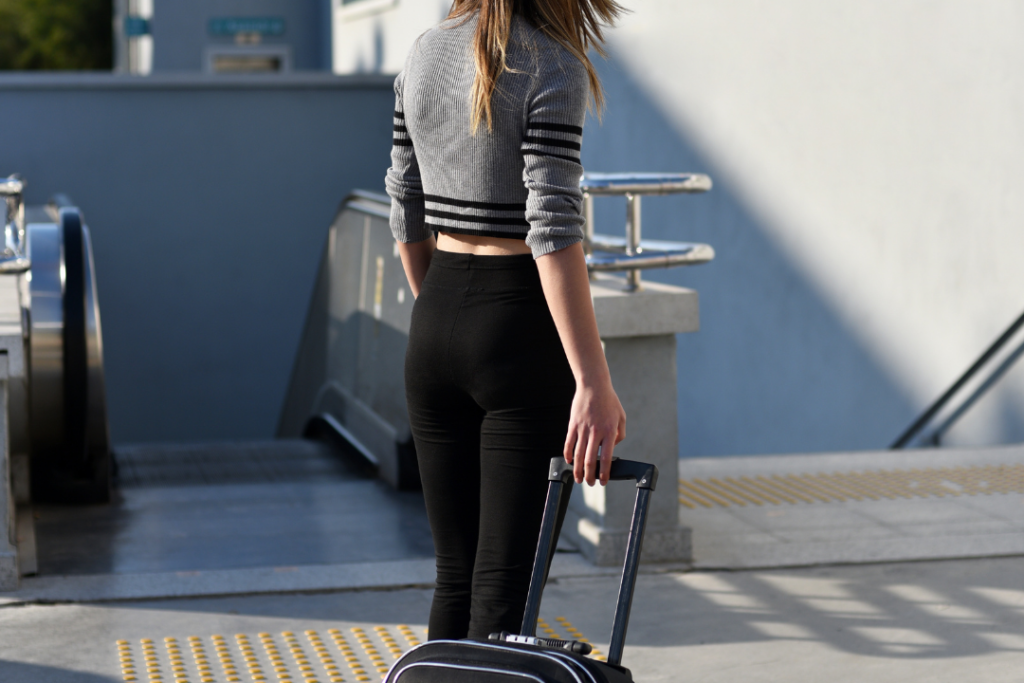 You've got your big girl job and you're living in your big girl apartment now. Unfortunately, this also implies that you've got to pay your big girl rent, and funnel money into your big girl savings account.
While I've never had more cash flow in my entire life, it also seems like I've never had to be more careful with how I spend my money.
I'll be the first one to tell you that finding the right way to spend and save post-graduation isn't easy.
However, I can tell you that I've never in my life regretted biting the bullet and spending money on gas or a plane ticket to visit one of my close friends who lives out of town.
Not only is it a great opportunity to travel, but it will probably be less expensive than a regular vacation because you'll likely be able to stay at your friend's apartment and she'll have easy access to transportation.
It'll be fun getting to meet her new boyfriend, seeing where she works, checking out her new home, and meeting her new friend crew. You never know – you might end up loving the place so much, you'll consider relocating!
To save money on transit, look at sites like Travelocity or Orbitz for inexpensive flights. If you sign up with a working email address, they'll periodically send you ridiculously good deals on flights from your hometown to other places in the country.
Once, I got a round trip flight from Tulsa to Austin for $85!
Another way to save money is to carpool with other friends, or use frequent flyer miles you've saved up. One of my close friends from college is a traveling consultant, and instead of flying her home every weekend, her company lets her fly anywhere in the country for a weekend getaway! That's proved to be super handy for her social life.
Whether it takes a long road trip or a quick flight, you'll never regret splurging on a trip to check out their world.
4. Plan a vacation together.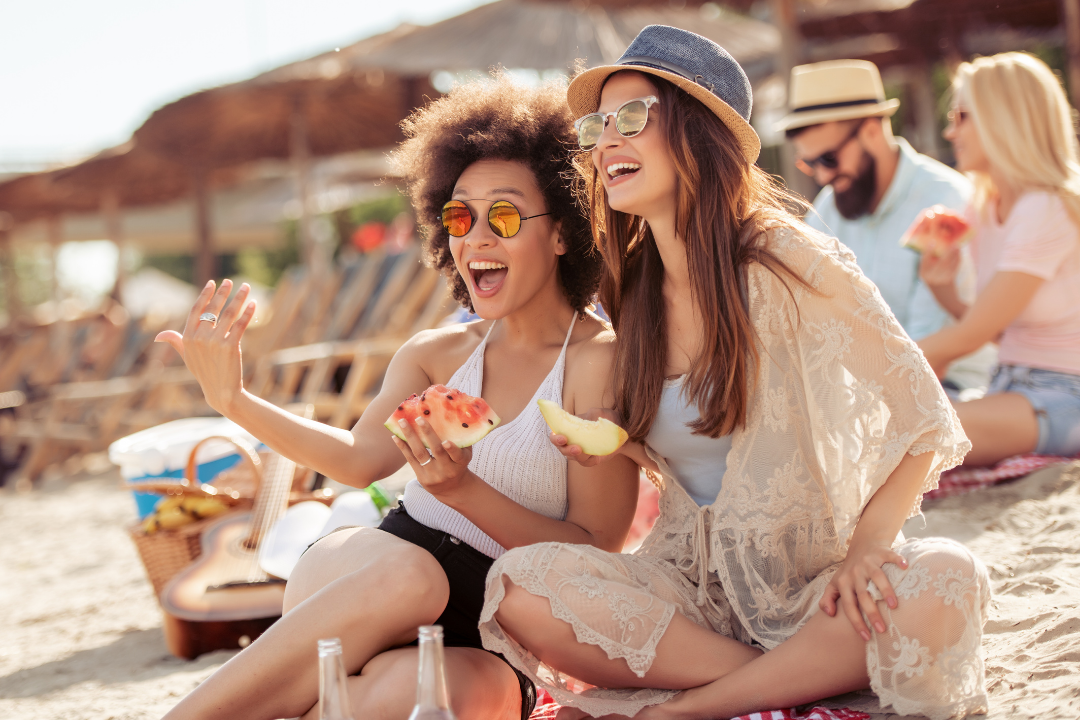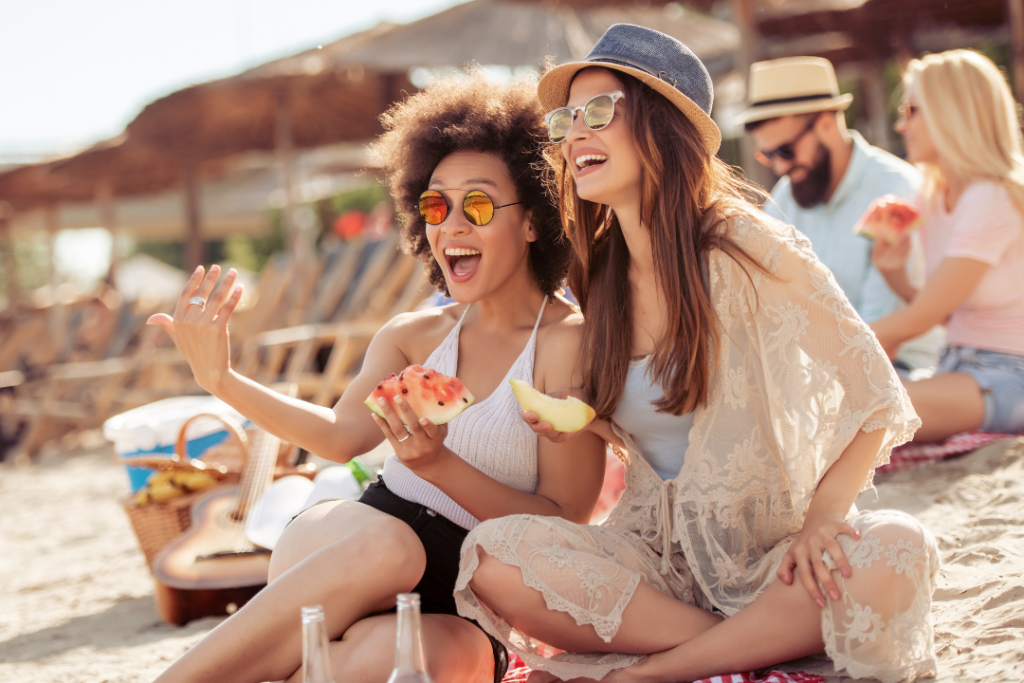 Remember how much fun the girls in Sex and The City had when they all went to Mexico…and Los Angeles…and Abu Dhabi?
Set aside half of the cash from your quarterly bonuses and soon you'll accumulate enough to book a fantastic vacation with your best girl friends!
Las Vegas is actually a great and reasonably priced place to go on vacation with a group of girls.
Most mid-sized cities and all big cities have inexpensive one-way flights to Las Vegas, and rooms at places like the Venetian and Palazzo have enough couch and bed space to fit up to six people in one hotel room.
Also, as a group of girls in Vegas, it's very easy to get free admission and drinks at the hottest nightclubs. Also, there are tons of things to see and do on the strip that are completely free.
Another awesome option is to check out Caribbean resorts in late April or early May – between spring break and summer break when the prices are lower. Prices will be lower in September as well.
You might not get a spring break in the "real world," but that doesn't mean you can't makeshift your own! I particularly love all-inclusive resorts. It takes away many of the variables, so setting and sticking to a budget will be much easier.
You could also save money by visiting a friend's parents' vacation home or time share.
This way, lodging is free and you can cook many of your meals at home. Just be sure to write thank you cards to whoever owns the home, and deep clean the entire place before you leave!
5. Good old fashioned phone calls.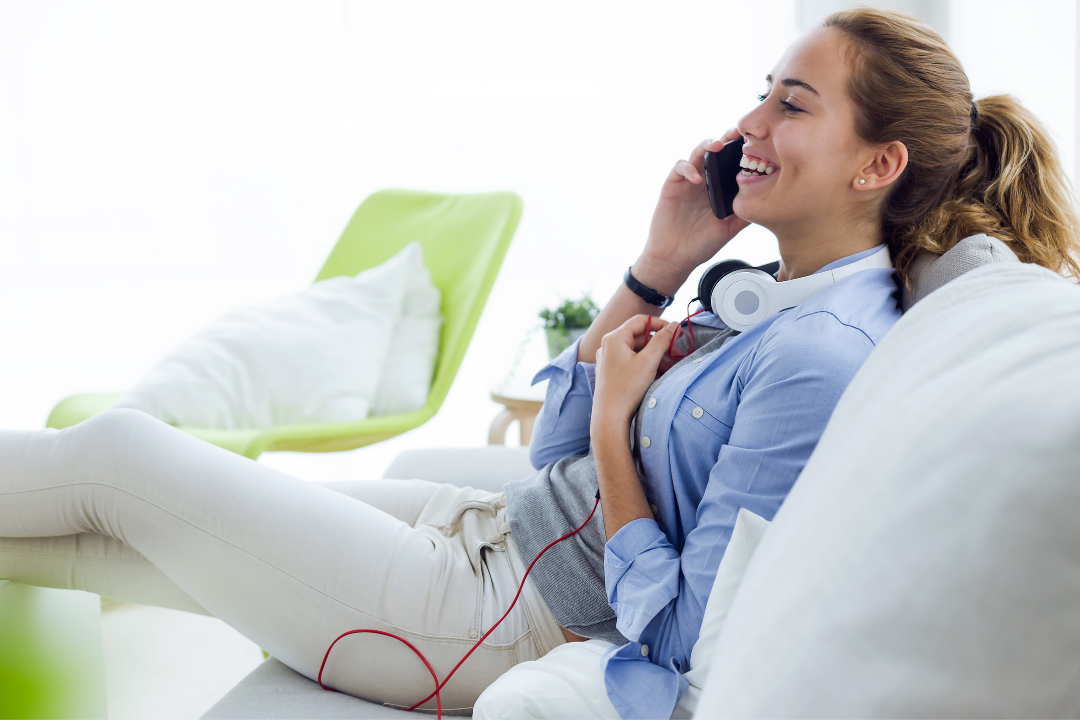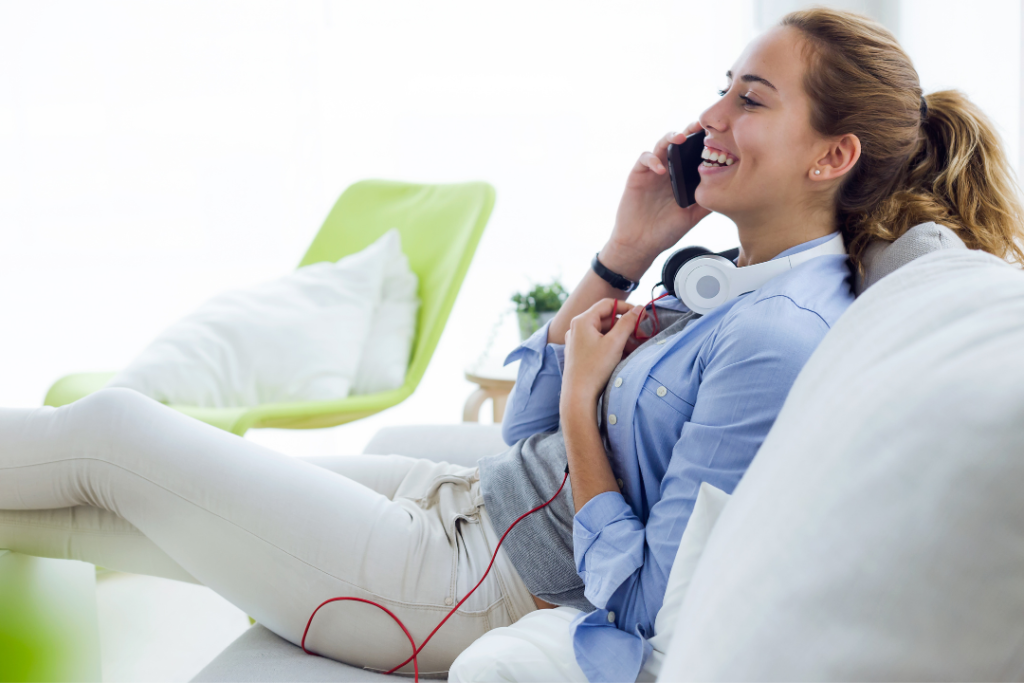 Of course, the most obvious, most efficient, and most practical way to stay in touch with your BFF from college is to schedule weekly or bi-weekly phone dates. You could even upgrade a regular phone call by using FaceTime!
I know that this might be completely obvious, but when talking to your friends who live out of town, try your best not to gab away telling stories about your new group of friends. It's just not very interesting to hear detailed anecdotes about people you've never met before.
Dating someone new? Share. One of your new friends does something exceptionally funny or ridiculous? Share.
But put yourself in your friend's shoes – the last thing you'd want to hear about is a long story about something catty her roommate's co-worker's sister did at the bar last weekend.
One of my favorite things to do with old friends is discussing television shows we both love. It's a great way to remind each other that you still have things in common, even though you aren't physically in each other's lives anymore.
Another great thing about talking to a close friend in another city is that you can rant about your roommate or significant other, and not worry about it getting back to them through the grapevine.
Sometimes, people who are separated from your daily life are great to turn to for work or relationship advice. Since they're a bit removed, they'll be able to see a problem more holistically, and offer the advice that will work out the best in the long run.
How do you stay in touch with friends after graduating?
How do you intend on keeping up with your best friends after you graduate? What do you do to stay close during summer vacations? Are there any big events at your college that alumni all return for?
Have you ever been on a vacation with your friends?
Are your friends all from the same region, or are they spread out? What are your favorite smart phone apps you use to keep in touch? 
Leave a comment and add to the conversation!