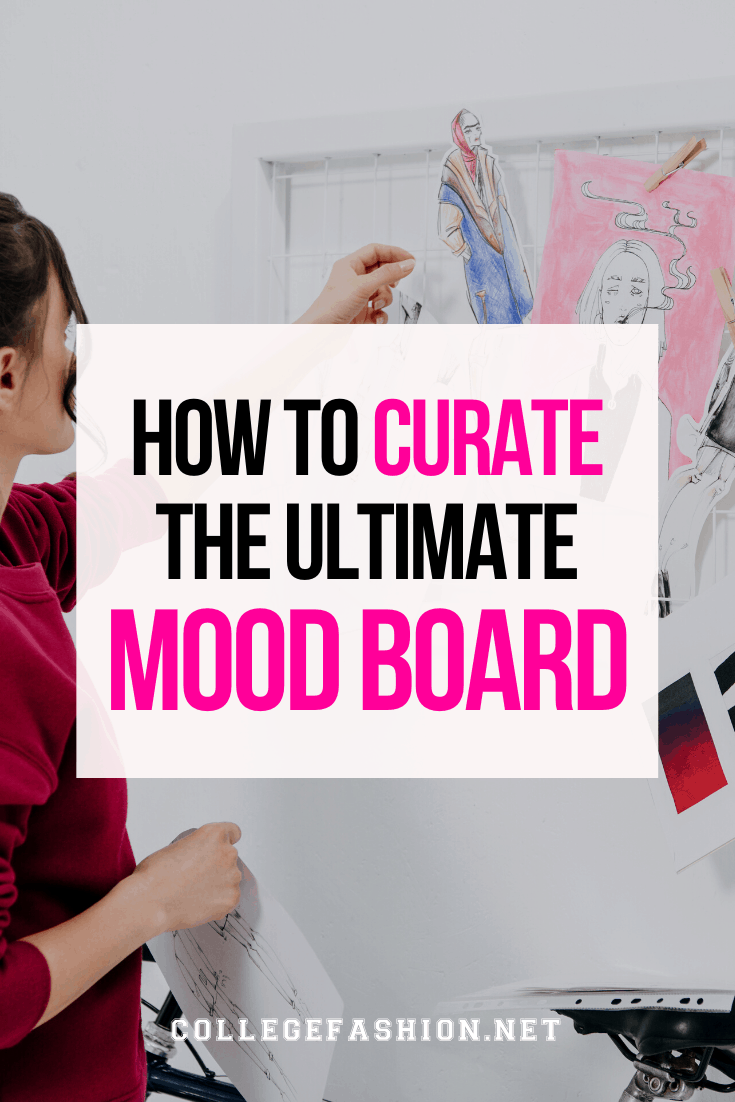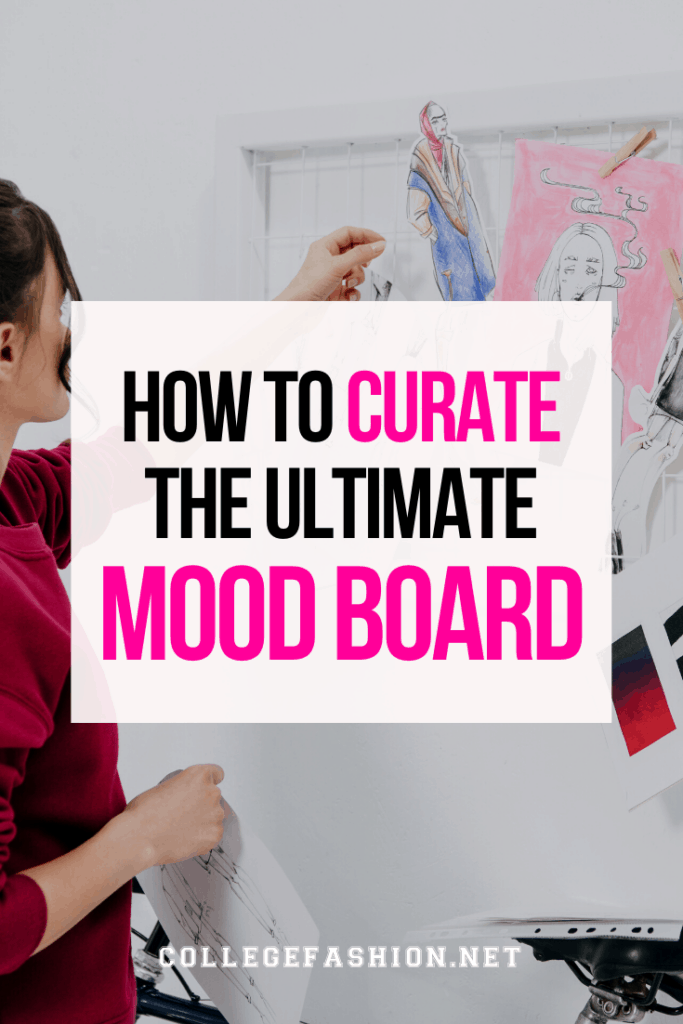 If you're anything like me, one of your favorite childhood crafts was making collages. I would cut out pages upon pages from magazines to create little collages to hang around my room. My favorite school projects, too, were always the ones that involved collages.
Although I still use physical collages for inspiration, most of my mood board curation these days happens on apps like Pinterest, WeHeartIt, and Instagram.
So today, I'm taking you inside my mood board curation process and showing you how to make a mood board that reflects your unique vision — and looks completely gorgeous at the same time!
What is a Mood Board?
A mood board is a concise collection of visual assets that represents an idea, theme, or concept. It can contain inspirational examples ranging from photos to, colors or typography all in one place.
What Is the Purpose of a Mood Board?
Mood Boards are an essential tool in the world of design, especially when it comes to fashion. Fashion designers create mood boards to give their teams a general idea of the feel of a collection, photographers create mood boards to direct their shoots, and of course, fashion fans like us create mood boards to distill our style direction for the season!
Why Make a Mood Board? Mood Board Uses:
Mood boards have so many great uses!
For one thing, making them really gets your creativity flowing – you go in with an idea and then expand on it to create a theme of photos, whether it's a color scheme or a feeling that you're trying to describe.
They can help you plan out events, vacations and even your wardrobe.
Mood boards are also a fantastic tool for inspiration, especially if they're centered around a goal you're trying to achieve. They've become an important business tool because of how efficient they make it to communicate ideas.
With 2019 coming to a close and a new decade on the horizon, creating a vision mood board could be a creative way to figure out your 2020 resolutions. Even if you're not the type to make resolutions, it could help you visualize your goals so that you start the new year (and new decade) feeling inspired!
You can even use mood boards for rethinking your sense of style, which we've talked about in our guide to fashion vision boards.
So how do you create a vision board? Here is my ultimate guide to how to make a mood board, with my favorite tips for curating your ideas into a beautiful and inspiring piece of art.
Decide on a medium
The first step is to decide where your mood board will live. There are pros to both physical and digital versions.
A physical mood board can double as art, which can be useful if you're looking to decorate your dorm room or apartment. It can also serve as a relaxing phone detox – it could also make for a super cute girl's night experience!
On the other hand, a digital mood board is portable and provides a little more variety in how many images you can collect. You can curate it on your commute or when you're chilling on the couch. It can be set as your phone background too, to keep you motivated on the go!
If you want to go digital, our favorite places to make mood boards online are as follows:
Pick a theme (& gather materials for a physical board)
Once you've decided on where you'll be creating your board, it's time to think of what it will represent.
Around this time of year, I love creating vision boards – it gives me a chance to reflect on my year and where I want to be at the end of next year. I also love looking back on previous years and seeing how much I've changed or achieved.
I also like creating wardrobe mood boards – I make one for the spring and summer seasons and one for the autumn and winter seasons. This helps me figure out what I want to buy, if anything, for the upcoming seasons. It can also remind me of what I already own!
If you're creating a physical board, right now is the time to get your materials, too! Instead of buying a stack of magazines, check out your local thrift store for older issues of magazines – they'll be much cheaper, too! Or, find images online and print them out. Depending on where you live, there might even be indie magazines giving out free issues in your city.
Collect and Sift
Starting off, you'll be drawn to a whole bunch of different themes and styles, and that's totally okay! The first step is to just identify photos that make you feel good or connect to your theme in some way.
Once you've collected a good amount of photos, you can start going through them with a more critical eye. Your collection of photos should reflect you in some way, so get rid of any photos that you don't think fit in as well as the others.
For example, a fashion mood board should reflect your style or the style you want to emulate. Get rid of anything that you like on principle but that you wouldn't actually want to try yourself.
There's also no perfect amount of photos, by the way! You can have as many or as few as you'd like.
Analyze and Reflect
Next, it's time to analyze your collection and reflect on what you're trying to emulate. Look out for details that repeat, like specific colors, places or main themes. Don't just make a board and forget it, spend some time thinking about what you've created and why you chose these things.
Ask yourself, what works really well together? What stands out the most?
If this is a fashion mood board, this step will help you decide which pieces are the most important to add to your closet. If it's a vision board, this will help you come up with resolutions or goals for the new year.
The most important part of this step is figuring out why you like the photos that you chose! That is where you will gain the benefits of your mood board.
Show it off!
This is the best part! Show your mood board to everyone (or no one!) – post it on your story, make it your phone background, put it up on your bedroom wall. You can always add more content if you feel like it, but enjoy your creation and look at it often.
What do you think of my guide to making a mood board?
Do you like mood boards? Have you ever made one and are you feeling inspired to make one now? Share your thoughts below!
Related posts: