Just about all of us make New Year's resolutions. It's sticking to your resolutions that's the tricky part. That's where this article comes in handy! Over the years I've gotten a better about keeping my resolutions. Today, I'm going to share my top tips with you guys.
1. Write Them Down.
The first tip is super easy and obvious. And that's to write them all down! Whether it's on a note pad, journal or a scrap piece of paper, writing your resolutions down allows you to reference them whenever you want and helps with remembering them all. (It's also often said that writing down your goals is key to following through.)
A few months down the road when you get super busy with classes, note guides and power points, you can reference your notebook and get back on track. With your resolutions written down, you will have a tangible reminder of what you're trying to achieve.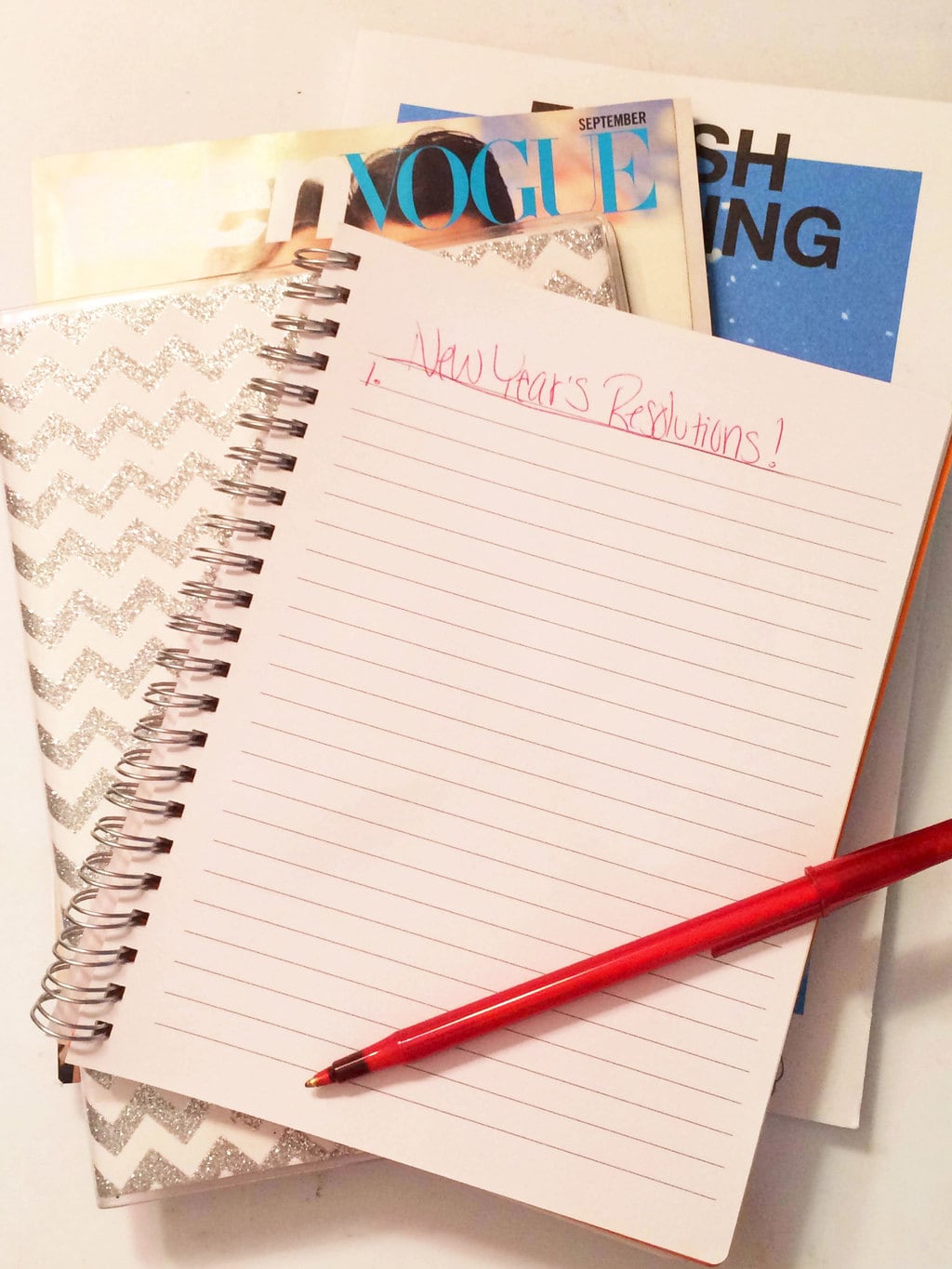 2. Don't Keep Your Resolutions a Secret.
The next tip is to tell someone. Sharing your resolutions with someone else, like your friends or family, will help hold you accountable. When you keep your resolutions a secret, it's easy to just say "oh I'll start this tomorrow," which we all know almost never comes.
Telling someone your resolutions keeps your motivation up. If everyone knows what your goals are, you'll probably think twice about putting them off until tomorrow in case your friends ask you how they're coming along.
3. Make a Visual for Your Resolutions.
This tip lets you get in touch with your creative side. Make a collage or vision board of all your resolutions. Use pictures you take, draw or collect out of magazines.
Having a cute collection of visuals that you see every day makes it easy to stay motivated. Each morning when you wake up and see your board, you have no choice but to go over each resolution in your head. Also, having a vision board helps create the vision of you completing and sticking to your resolutions. They say things are 90% mental, right? Plus, they're super fun to make!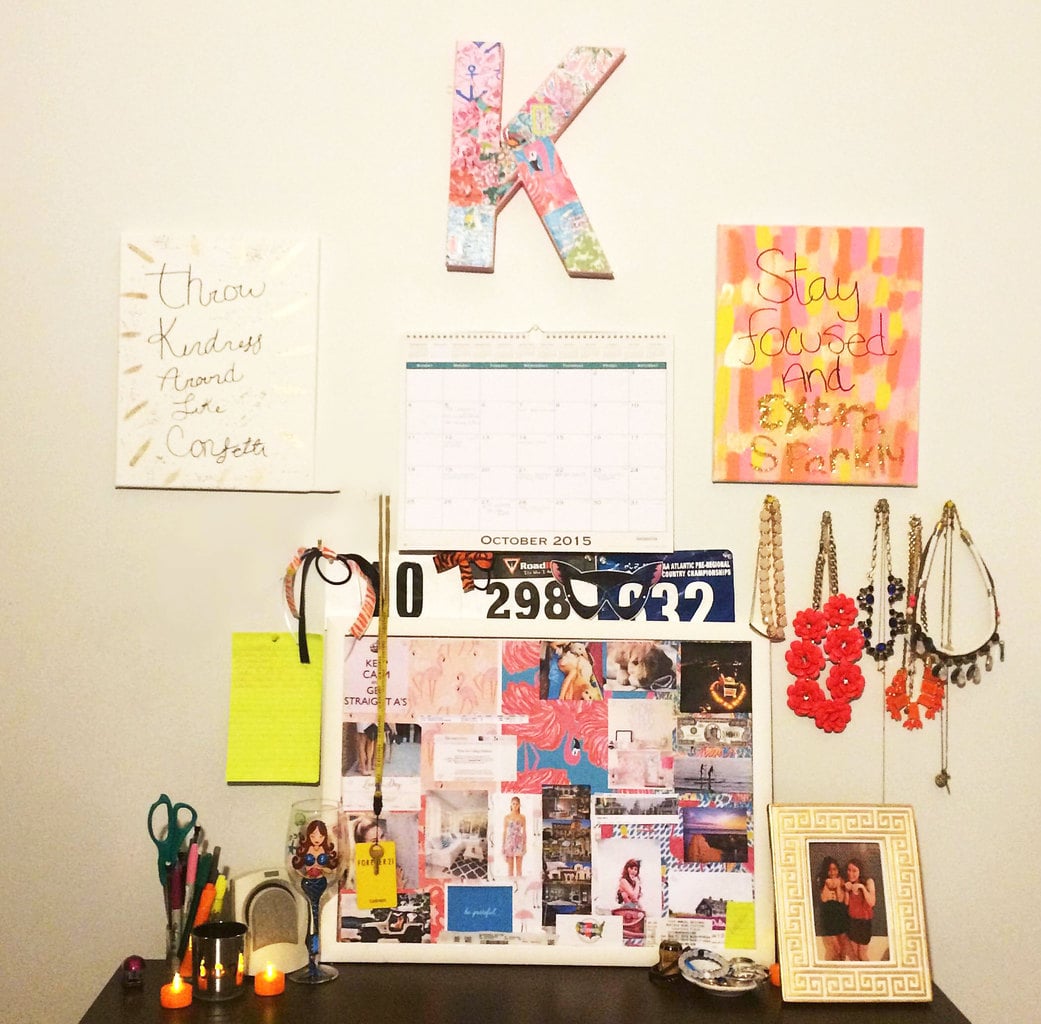 4. Set Yourself Up For Success.
If one of your resolutions is to drink more water, make sure you carry a water bottle in you bag around campus with you. Or keep one by the side of your bed, that way you don't even have to think – it's just set up for you.
The key is to put your thoughts into action! Instead of just thinking to yourself "I need to work out today," a million times throughout the day, whip out your agenda and actually schedule some time for the gym. This way it's officially a part of your routine so there's no reason to skip out.
For more on setting yourself and your space up for success, see our list of ways to complete your resolutions with the help of your apartment.
5. Set Reasonable Goals.
My last tip is to set reasonable goals and give yourself time. It's common to set resolutions surrounding healthy eating and exercise. However, while "work out 3 times a week" is a great goal, "achieve the Victoria's Secret Angel body in ten days" is not.
Most resolutions take time to achieve, and fitness is one of them. So allow yourself to breathe and know that it's not gonna all happen overnight and that's totally okay! By setting a more manageable goal, you will see success every week which will help you stick with it instead of being frustrated and giving up.
What are your goals for the new year?
Follow these super easy tips and you'll be sure to stick to your New Year's resolutions! Let me know if I missed any, by sharing your favorite tips!