With August having just begun, it is officially back-to-school season, a.k.a. my favorite time of year.
Regardless of where you are in your college career, the start of a new semester can be equal parts exciting and stressful, but I am a firm believer in the power of planning to ward off the back-to-school blues.
Let me start by saying that I LOVE planners.
I pretty much spend all summer searching for next year's planner because I use it that much. A lot of people get new planners in January, but I find that I prefer to still buy academic planners that start in the summer, because, let's face it, my life still revolves around school.
Last year I really fine-tuned my planning methods and now I use both a general planner with weekly and monthly views in addition to a bullet journal for daily scheduling and to-do lists. Between the two, I keep track of my school and work commitments in addition to several methods of tracking my mental health.
The two systems help me ensure that I'm able to maintain a healthy work-life balance while prioritizing my personal wellness.
Scroll down to see examples of how I'll be planning out my semester as well as tips for how to jumpstart your semester planning today!
1. Assignments and Due Dates in my General Planner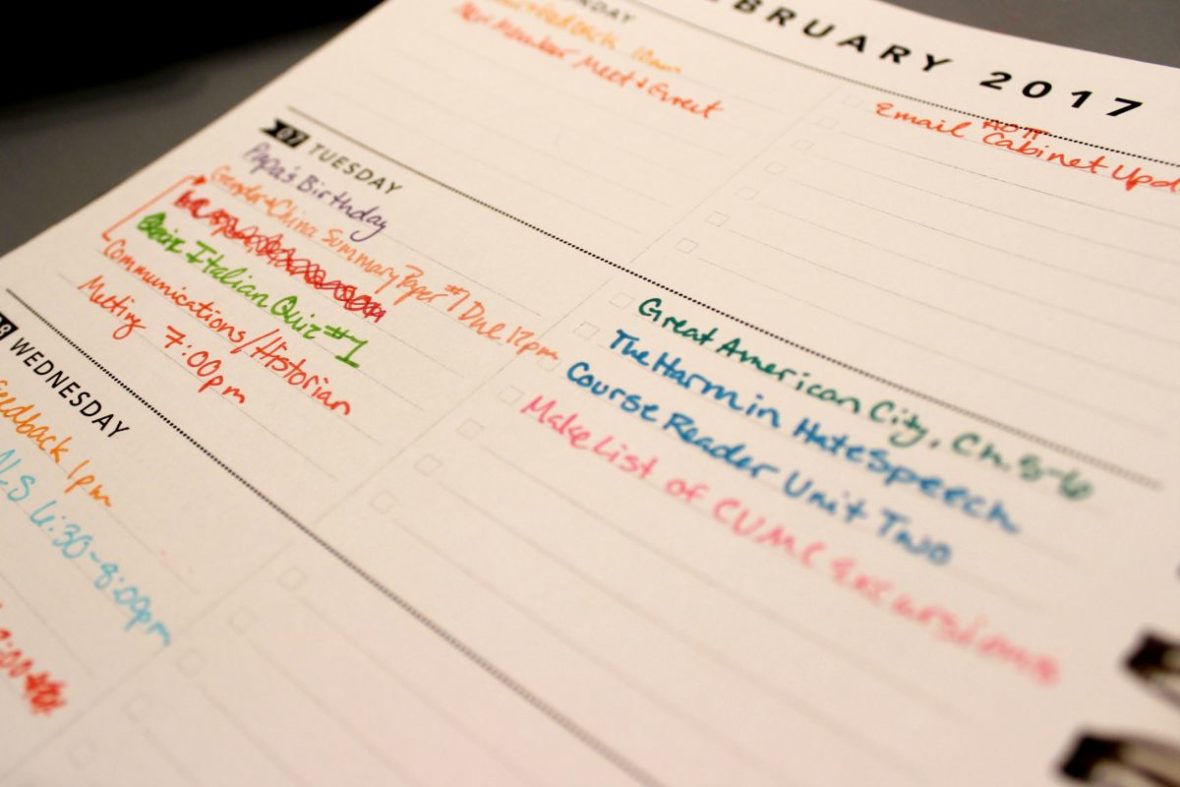 The first thing I do when I get a new syllabus is write down every single reading assignment or essay and put it in the "to-do" section of my planner. I designate each class and extracurricular with its own color and I use those same colors in my Bullet Journal for consistency.
For color coding I like to use either these pens or these ones. I also like these pens for a plain black ink because they dry super fast, however, they do bleed through the pages of my Moleskine.
2. Daily Planning in My Bullet Journal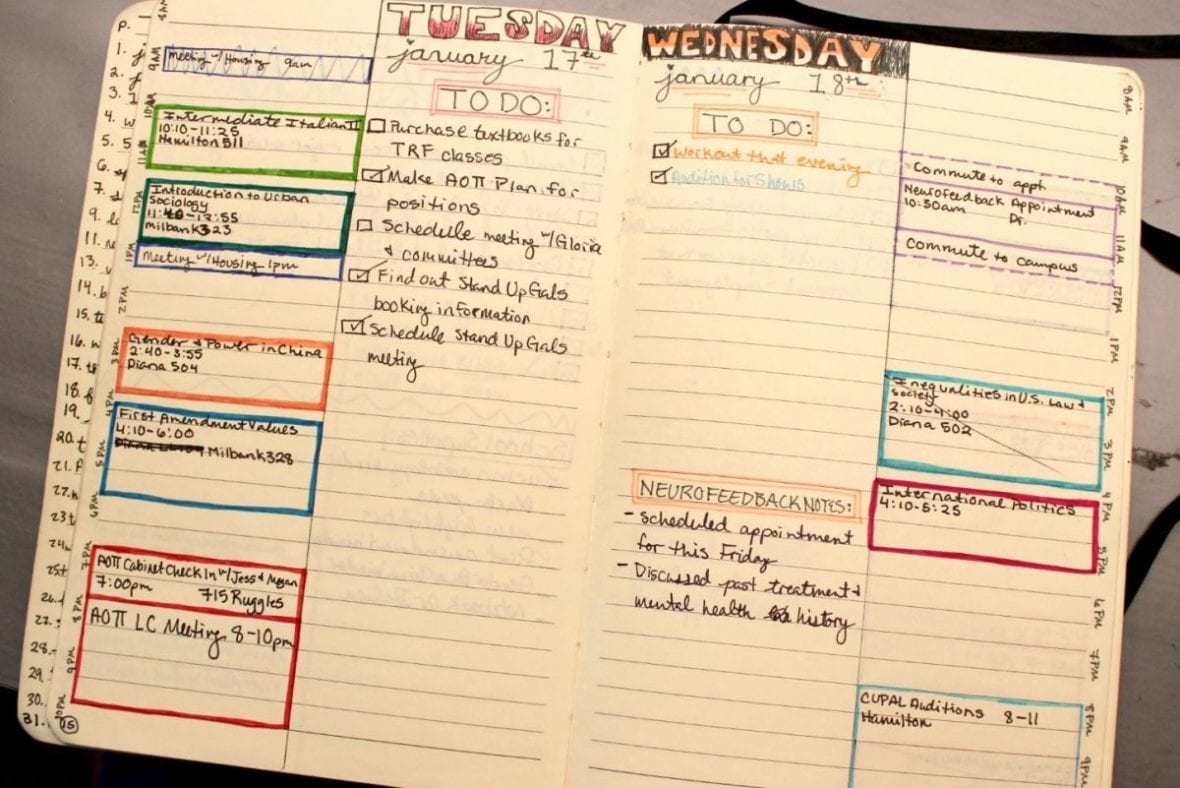 This is my favorite method of daily planning. I use this when I know I have a day (or week) coming up with lots of things to do so that I can visualize when I need to be where.
Next to my hourly schedule, I list any to-do's I want to focus on that day. I used to use this section for notes from therapy or doctors' appointments (as shown here) but I now have a separate page for that alone.
3. Weekly Planning in My Bullet Journal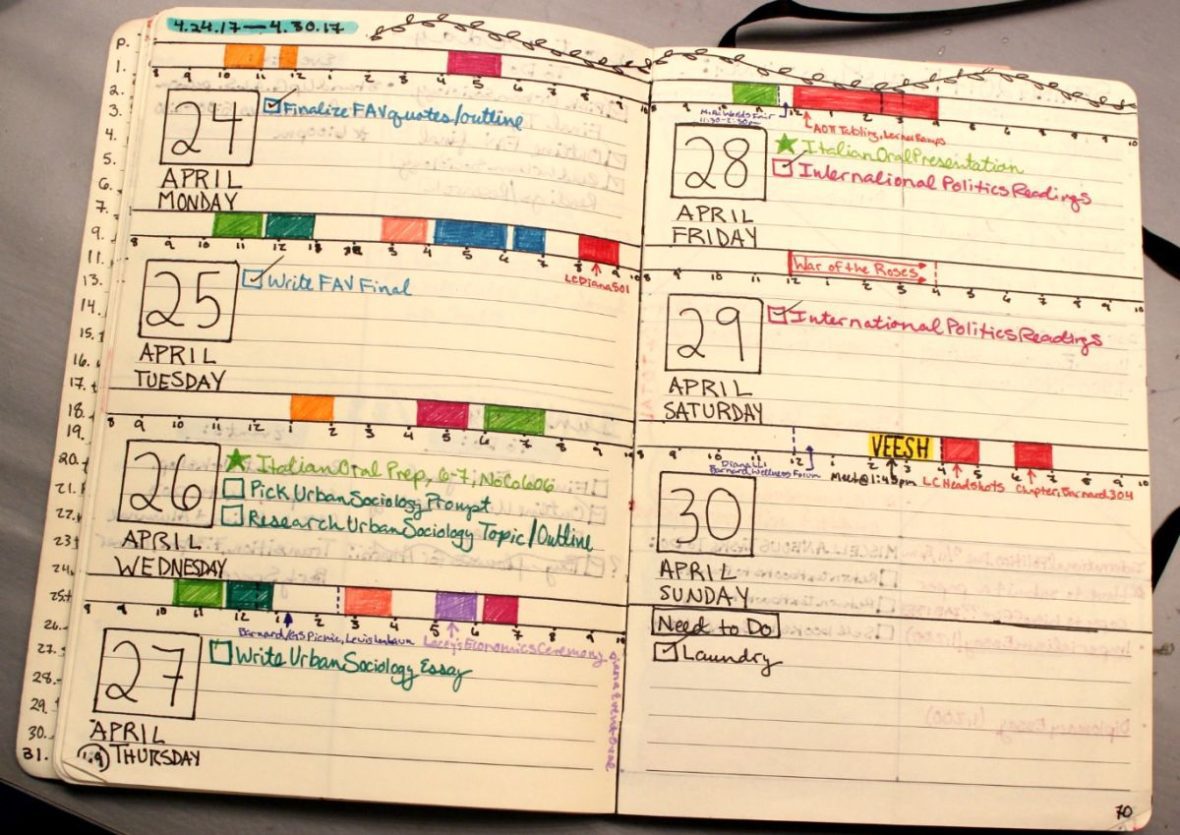 This is another method of hourly scheduling that I use when I have a week that is less hectic and I can afford to spread an entire week out onto two pages.
4. Mental Health Tracking in My Bullet Journal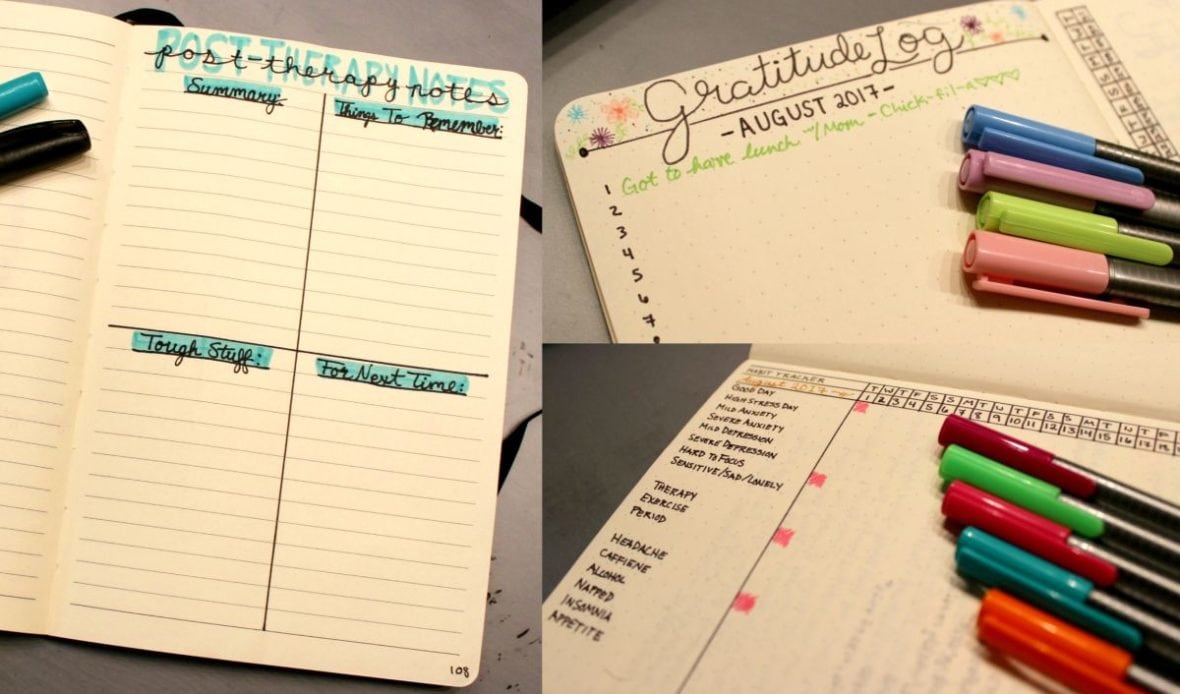 One of the biggest lessons I've learned in my two years of college so far, is that if I don't make my mental health a priority, then I can't accomplish anything that I need or want to do.
Having sought treatment for depression and anxiety for the past four years, I've learned which symptoms I need to track (see bottom right) in order to best take care of myself. Additionally, this year I will be trying to keep a gratitude log (top right).
And lastly, as I mentioned before, I started using this format (left) that I saw in this Buzzfeed article to take notes after therapy. This helps me remember topics I want to bring up at my next appointment, and allows me to monitor my progress and see, in my own words, that even my worst days will have resolution.
—
Feeling inspired? Check out the links below to see some of my favorite planners available now!
Each of these come in additional designs besides the ones shown here and they're all well within the price range for a college student looking to better organize her life. Additionally, many of them have customizable layouts so you can be sure to get a planner that best suits your needs.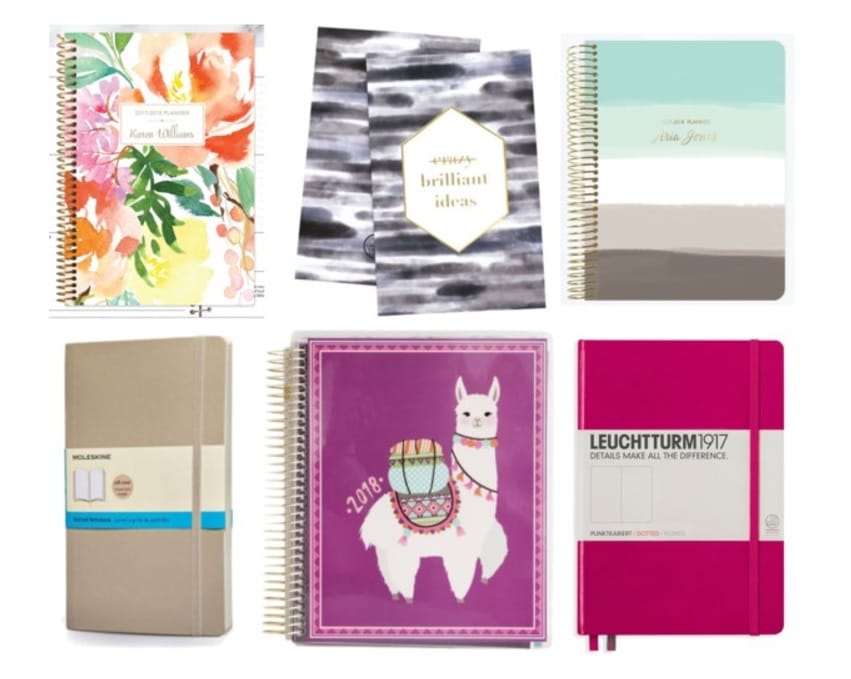 From Top Left: PosyPaper Planner, Carton Supply Dotted Grid Journal, KarmaPaperCo Planner, Moleskine Dotted Notebook, Creative Year Llama Spiral Planner, Leuchtturm 1917 Dotted Notebook
My final piece of advice?
Find a system that works for you and stick to it. Obviously, you can and should adapt it if your needs change, but making your planner a priority will make organization a priority which will ultimately improve your well-being in addition to your performance in class. These are the strategies I have found to work best for me and my needs, and I highly encourage you to figure out what works for yours.
Want more CF-approved tips for your planner? Check out any of the links below for more planning strategies:
What do you think?
How do you beat back-to-school stress in college? Have you found that using a planner, or similar system, has helped you maintain your mental health? What are some resources and techniques that you use to manage your various school/work/life responsibilities? Would you be interested in a future article detailing how I use my planner system during midterms and finals season? Let me know by leaving a comment!