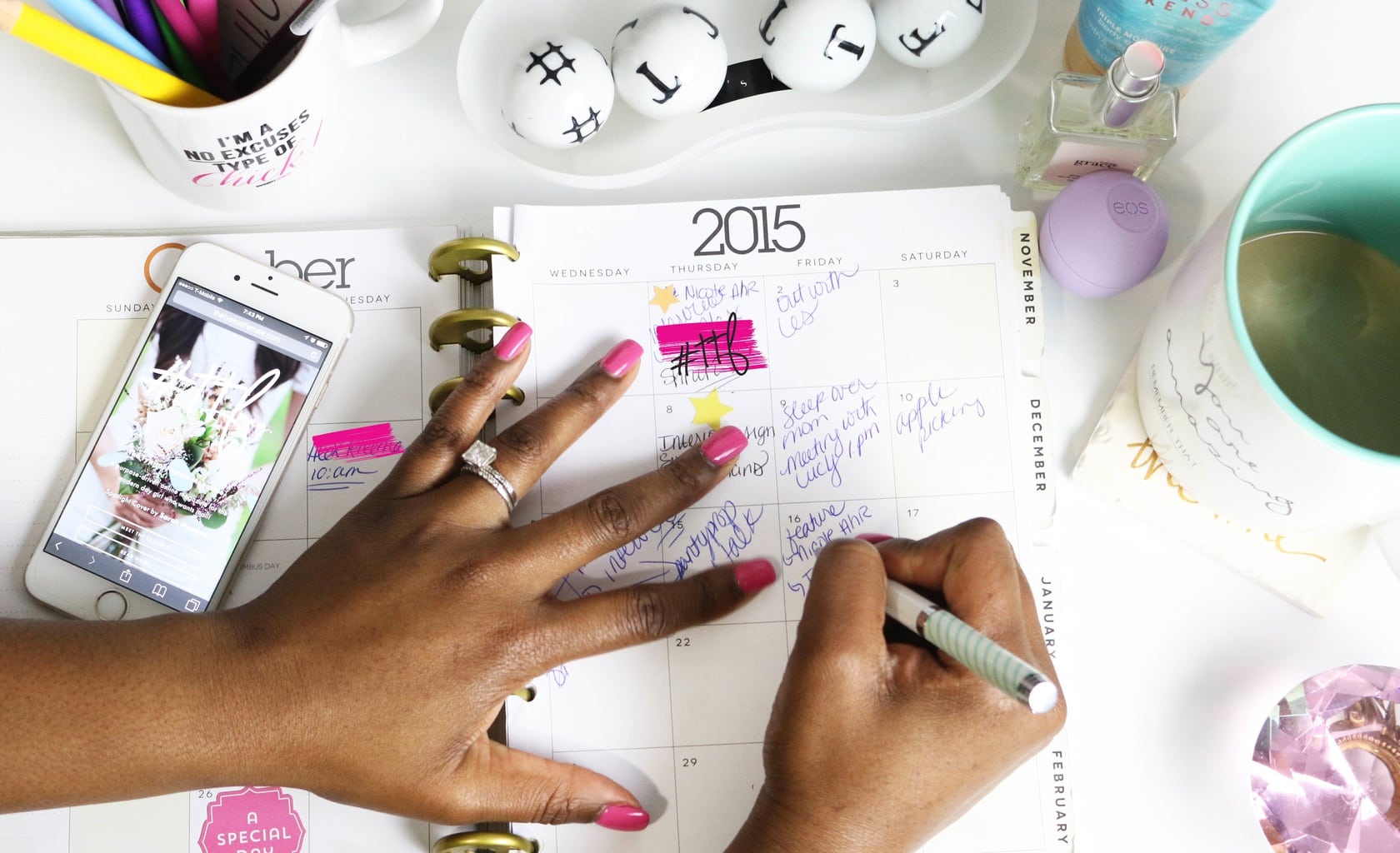 Everyone always claims they want to be more organized at the start of the new year. The problem, however, is simple: while organization is a great thing, it can also be a complete drag.
That's how I always viewed using a daily planner: great in theory, boring in practice. I would usually give up on the whole planner thing about a month into the new year. 2015, though, was different; I can officially say I became someone who loves using a planner.
To help you stick with your organizing resolutions, here are my tips to help you enjoy using your agenda this year:
1. Stickers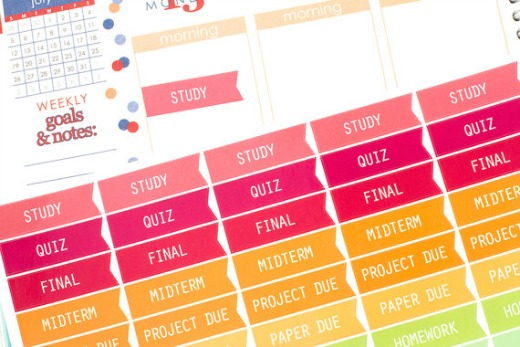 My mentality about planners was transformed when I discovered the planner decorating community on YouTube. There were all these videos of girls who used stickers and colored pens and washi tape to not only decorate their agendas but stay ultra-organized. Some of these girls got crazy into it and did gorgeous weekly spreads that looked like art.
You don't have to spend hours decorating your planner, though. My advice is to invest in cute and colorful stickers that will not only spice up your weekly and monthly calendars but also make more important or exciting things stand out.
Etsy is a great place to go for planner stickers of all kinds. The stickers above (under $5) would be great for highlighting important test and study days as well as adding some color to your week, but there are tons of other options to fit your style. Search around and find some that speak to you!
2. Color Coding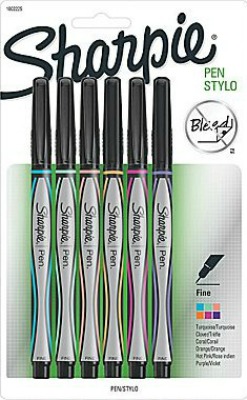 Color coding is a tried and true method of organization simply because it works. Colored pens are perfect for using with your planner: I use a different color for each class as well as personal things and chores. This way, I know which classes I have assignments for and which tasks I have for the day or month at a glance.
Using fun, bright colors also makes me smile whenever I look at the page. Who would've thought I'd be smiling when I looked at my daily tasks?
3. Treat Your Agenda as a Diary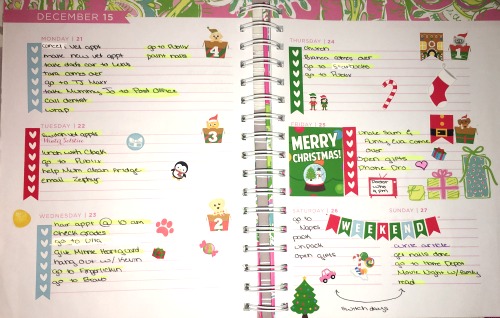 This is one of the best things you can do to make sure you stick to using your planner: Use your planner as a log for your daily life. Write down everything you need to do throughout the day. Write down lunch dates and shopping trips and vacations. Write down the exciting and the unexciting. Write down the things you didn't plan for, too.
I love this strategy because it gives you a running record of what you've been doing and thinking every day. It's great to look back on and reflect. Also, it's a mental switch: If your planner becomes a place that only reminds you of work, then you will likely give up on it. If it's also a log for fun and interesting things, you'll want to use and look through it.
How do you fun-ify the planning process?
As much as I love using my planner now, it's still good to remember that it's okay to have days that you don't accomplish everything you set out to do. A planner is a tool to help you get organized, but you don't have to use it perfectly to reap the benefits.
I wish you the best of luck in your planning endeavors and cheers to an organized new year! Tell me in the comments how you use and decorate your daily planner – let's swap tips and make 2016 an amazing one!