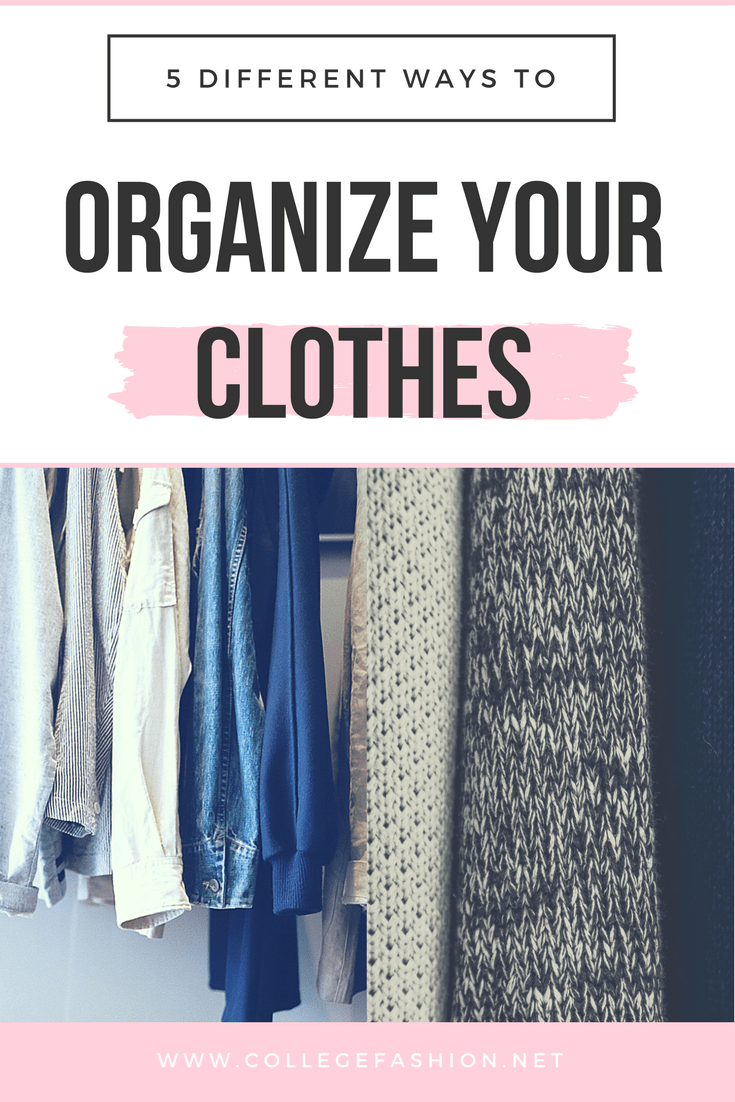 I feel like I am always working to organize my closet.
When I first move in somewhere it's all good – I have everything sorted and I'm diligent about putting things back where they belong. But after a few weeks and several instances of coming home late and forgetting to hang things back up, it seems like my closet becomes more of a dark void to just throw items in.
Can anyone else relate?
I just made a cross-country move and don't have an apartment yet, so I'm currently living out of two suitcases. That means EVERYTHING that I own is in these suitcases. And it's driving me crazy.
I've been daydreaming about finally moving into my own place and getting everything organized, which got me thinking about how to sort clothes in a closet.
If you want to organize your closet, there are a few different ways to sort clothes. It all depends on what works best for you. (And after you're done, see our post on closet organization tips and tricks for even more on this!)
Here's how to sort clothes in your closet 5 different ways:
1. By Type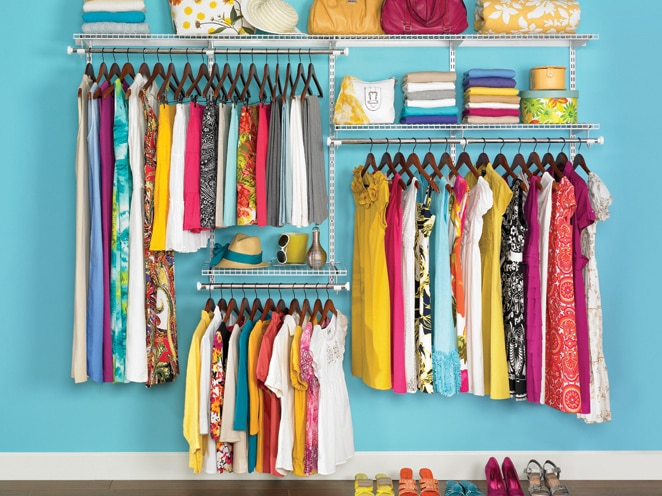 This is a simple and easy way to sort. Pants go with pants, shirts go with shirts. It'll take less than a second of thinking to figure out where something belongs.
You can even go further than this and organize into subcategories (sleeveless shirts, tee shirts, long sleeve shirts, etc.). That way, it will be incredibly easy to see what you have when you're looking for certain type of item.
2. By Occasion
Even though it might look weird to have jackets, shirts, and pants all mixed together, organizing my closet by occasion actually makes more sense to me than organizing just by type.
When you're going to work or to an interview, it's nice to have all your business attire in one place, that way you can grab the matching jacket and pants at the same time.
Going for a run? Good thing your favorite leggings and zip-up are next to each other.
3. By Color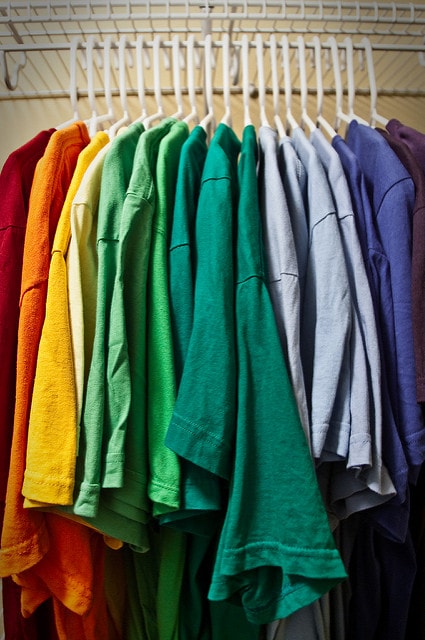 You're probably thinking that color coding your closet isn't mutually exclusive with the other closet organization methods, and you're right, it's not. Definitely combine this with another method if you're extra organized!
Personally, I'm not too concerned about organizing by color. I do have friends, though, who cannot stand to see colors mixed up, even if it's just a green shirt next to a blue shirt next to a red shirt. If that's going to annoy you, make your closet a rainbow!
4. By Weather
If you live in a place where the weather changes dramatically by season, this may not be for you, as a lot of your clothes might just be in storage at any given time.
However, if the weather fluctuates in your city as often as the stock market, it might be helpful to organize your closet in terms of how cold/warm it might be on a particular day.
For example, your long sleeve going out tops and jumpsuits might go in a completely separate area from little black dresses and crop tops. You can also keep your tank tops and shorts next to each other, while sweaters and jeans go on the other side.
5. By Frequency of Wearing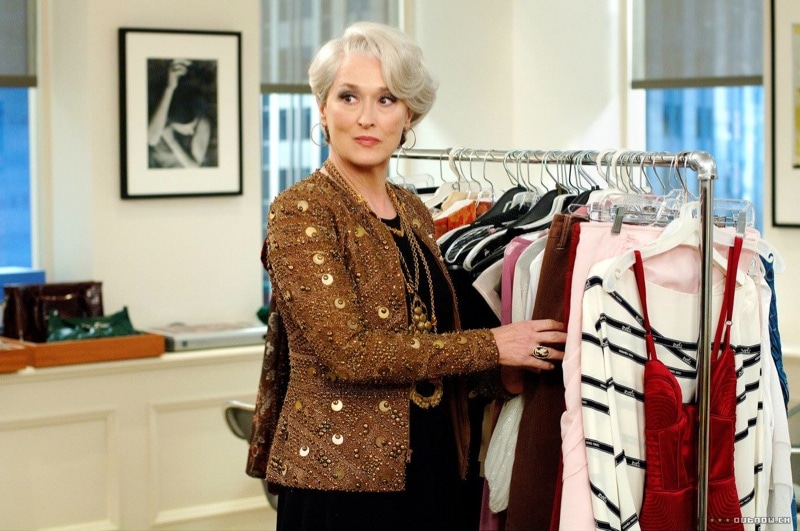 This is how I prefer to set up my closet.
I tend to wear certain outfit combinations over and over (striped t-shirt and jeans, cropped top with high-waisted track pants), and instead of having to search for the pieces individually, I like hang them up next to each other. That way, I have my favorite outfits ready to go at any given time.
I personally think the best way to do this is on a clothing rack that you can easily see and access. That way, you can pair some outfits together for the week and hang them up (or even do a 6-item challenge!), and everything else can stay in the closet and be organized some other way.
How do you organize your closet?
Do you use one or a few of these clothing sorting methods? What's your organizing system like? Share your tips and tricks in the comments!