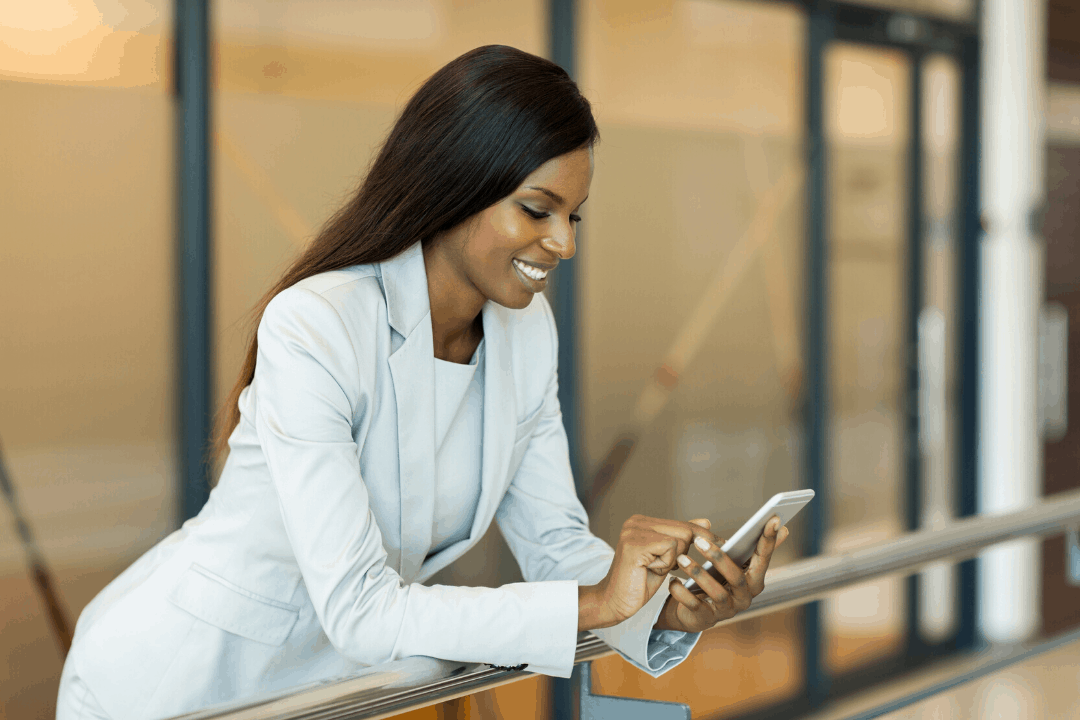 What, you didn't think we'd stop with just three new work basics, did you?
In the last New Work Basics post, we talked about how to rock pointy toed flats, tie-front blouses, and long vests – now let me tell you about my other new work faves. Get ready to shake up your office look.
Cropped Pants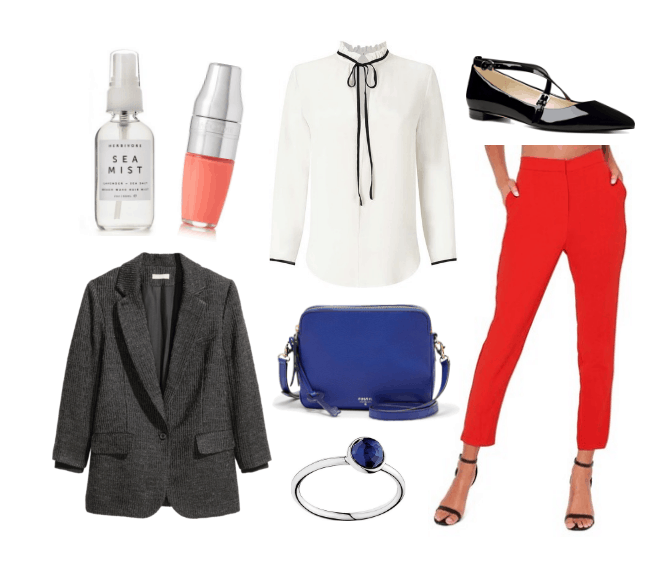 Products: Texturizing spray, lip color (in Freedom of Peach), blouse, shoes, blazer, bag, ring, pants
I realize that a lot of ladies hear the word "cropped" and recoil, but hear me out – a cropped pant that hits just above the ankle actually elongates the legs and looks super flattering, especially when you opt for modern colors like bright reds or pastel pinks that draw attention to your legs. Plus, cropped pants look great with any shoe, from heels to flats to loafers.
Try pairing some brightly colored cropped pants, like the red ones shown above, with your current work staples, like a textured gray blazer and a white blouse. The black piping and tie detailing on this blouse create a feminine vibe that contrasts with the structured blazer.
Cobalt blue accessories, like a cross-body bag and a statement ring, provide a cool color contrast to offset the red pants, while a peachy-nude lip tint adds a bit of flirtiness to the look.
Finish with a big of texturing spray for effortless waves and you have a cute, contemporary look for your dreaded Wednesday meeting.
Chunky Loafers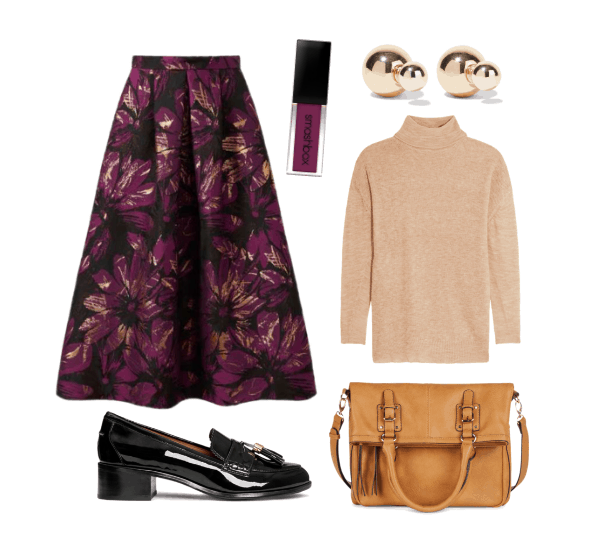 Products: Skirt, lip color (in Girl Gang), earrings, loafers, sweater, bag
Friends, let me tell you – I am HERE for this trend. I love how refreshing (and a little goth-y) chunky loafers look when paired with feminine silhouettes like midi skirts and dresses. I also adore how easy it is to incorporate this trend into your current work wardrobe. Just be sure to look for modern or glam touches, like chunky heels, tassels, and patent leather finishes – details are key here.
If you're uncertain how to wear your chunky loafers at first, try first pairing them with your most traditionally feminine pieces, like the floral midi skirt shown above. Classic pieces, like a fawn-colored turtleneck, will vibe with the oxfords' vintage feel, while contemporary trends like updated gold and pearl jewelry and dark lips will play to their edgy side.
Oversized Sweater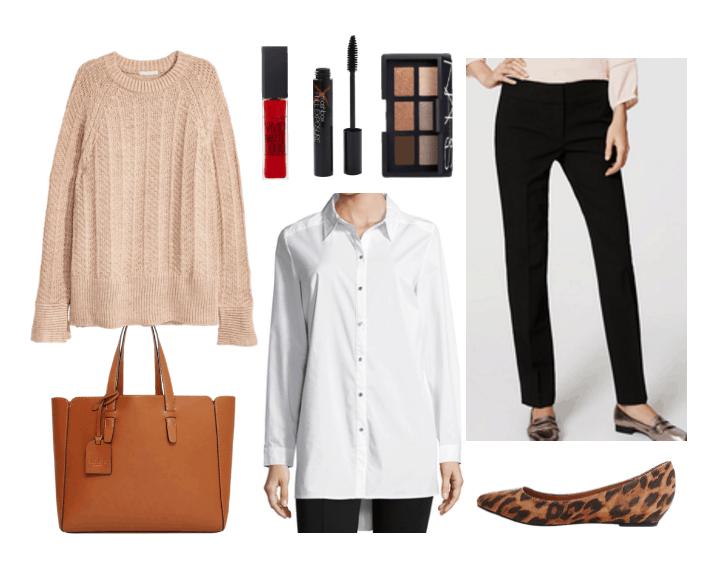 Products: Sweater, lip color, mascara, eyeshadow, pants, bag, blouse, flats
You didn't think I would have a work basics round-up without a sweater, did you? Sweaters are your work wardrobe secret weapon, your I-don't-know-what-the-weather-will-be-like workhorse, your I-don't-like-anything-in-my-wardrobe savior. You'll always look cute, covered-up, and professional in a sweater, but an oversized sweater will help you spin your ho-hum jeans-and-sweater casual Friday look into sartorial gold.
I particularly like oversized sweaters paired with equally oversized or uneven-hemmed white shirts for an unexpected play on a classic layered look. A pair of dark jeans would be a good choice here too, but I also like slim-fitted trousers for a bit of extra polish. Finish the look with neutral accessories, like leopard print flats and a cognac bag, a nudey-bronze eyeshadow all over the lid, and a little red lip.
What do you think?
Would you wear any of these looks? Are you a fan of our new work basics? What pieces can't you live without in your work wardrobe? What would you add to our list? Let me know in the comments below!