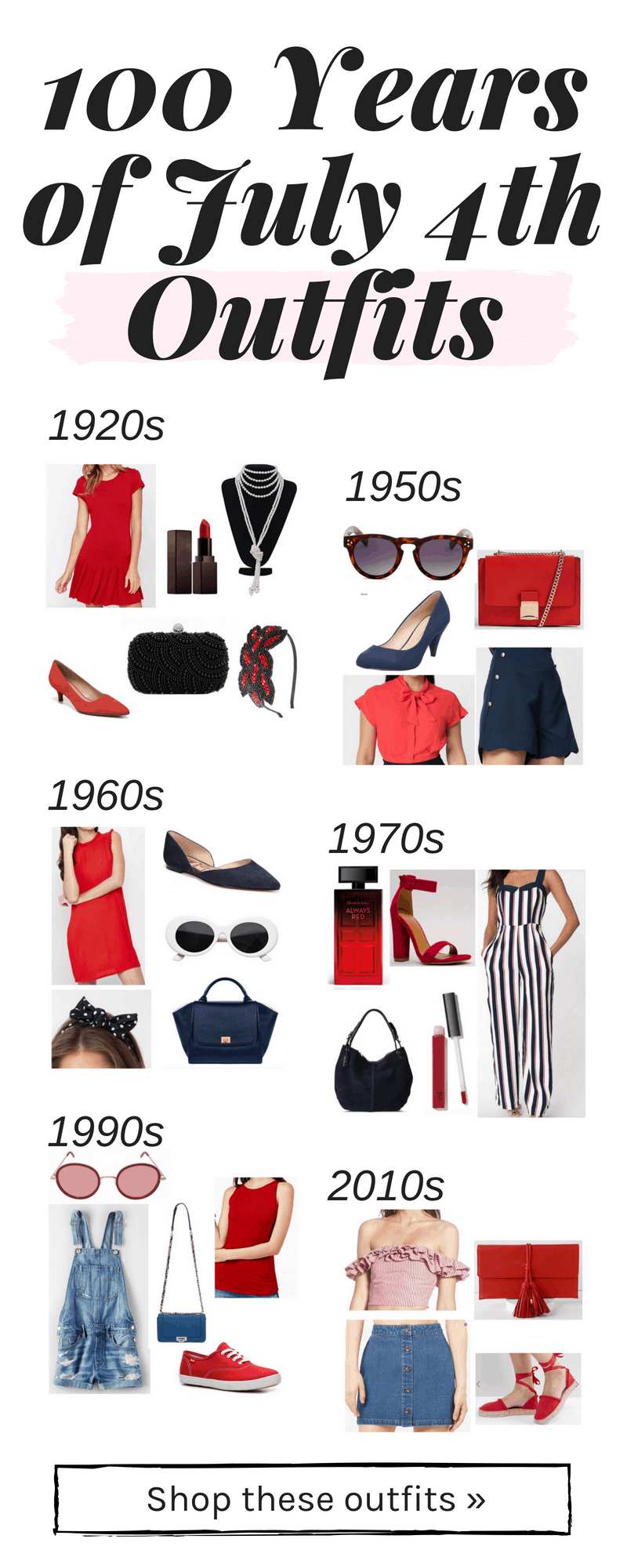 4th of July is almost upon us, girls! I don't know about you but I am beyond excited for this incredible holiday, and it got me thinking about how the Fourth was celebrated in past decades.
It's no secret that vintage fashion is still hugely popular today which is why I thought it would be fun to investigate the past 100 years of 4th of July Fashion. I'll be creating a Fourth of July outfit for every decade from the 1920s-2010s! The best part is, they are looks that are affordable and aren't costumey, meaning they can easily be worn in 2018! (For more 2018-approved outfits, see our guide to July Fourth Fashion for 2018.)
But first, a little bit of background information on this historic holiday. The American Independence Day has been immortalized in books of all genres, movies, tv shows and even hit broadway musicals. In 1776, representatives from all of the 13 colonies met in Philadelphia to declare themselves an independent nation. It was there that they produced the Declaration of Independence, a document that remains paramount to our nation's history and culture. As someone who goes to school in Philadelphia, the events at the Continental Congress in 1776 remain ever present in my life.
So I invite you all to take a walk back in history with me to the last 100 years of 4th of July fashion!
The 1920s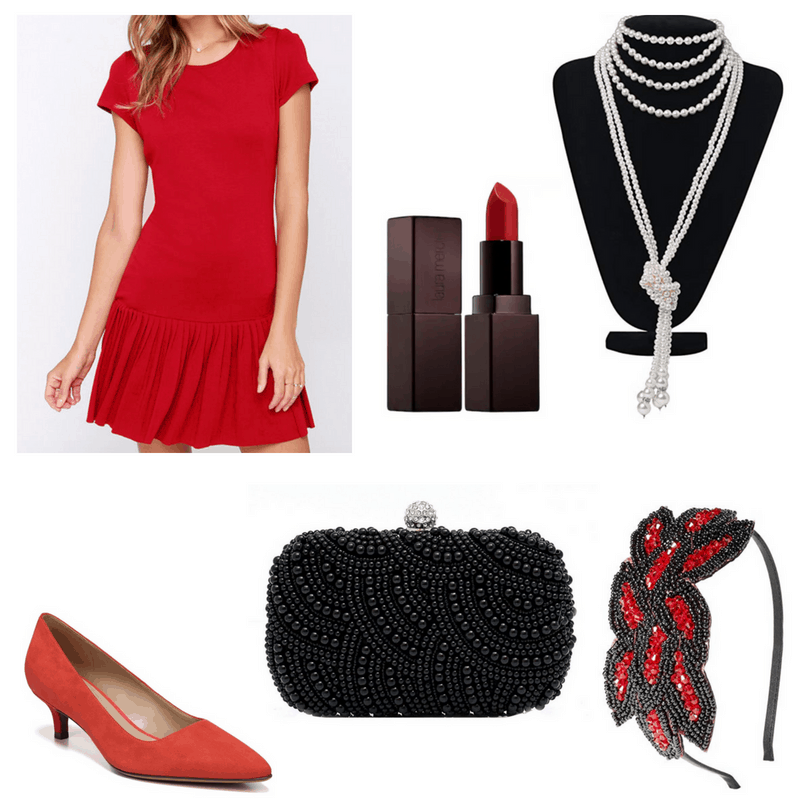 Products: Headband – Babeyond (Amazon), Clutch – Retro Stage, Heels – Naturalizer (Nordstrom), Lipstick – Laura Mercier (Sephora), Dress – Lulu's, Pearls – Babeyond (Amazon)
Welcome to the roaring '20s! This outfit has many of the classic 1920s style components.
Drop waist dresses were very popular throughout the decade and marked the era! Additionally, long strings of pearls were iconic: They graced the necks of famous actresses and even famous literary characters such as Daisy Buchanan.
Now it's time for a few glam extras. Sequins were everywhere in the 1920s, and this beaded and sequined clutch would fit right in in the decade. Headbands were also worn everywhere in the '20s and I think this beautiful one above both honors the vintage style but is still wearable for 2018.
The 1930s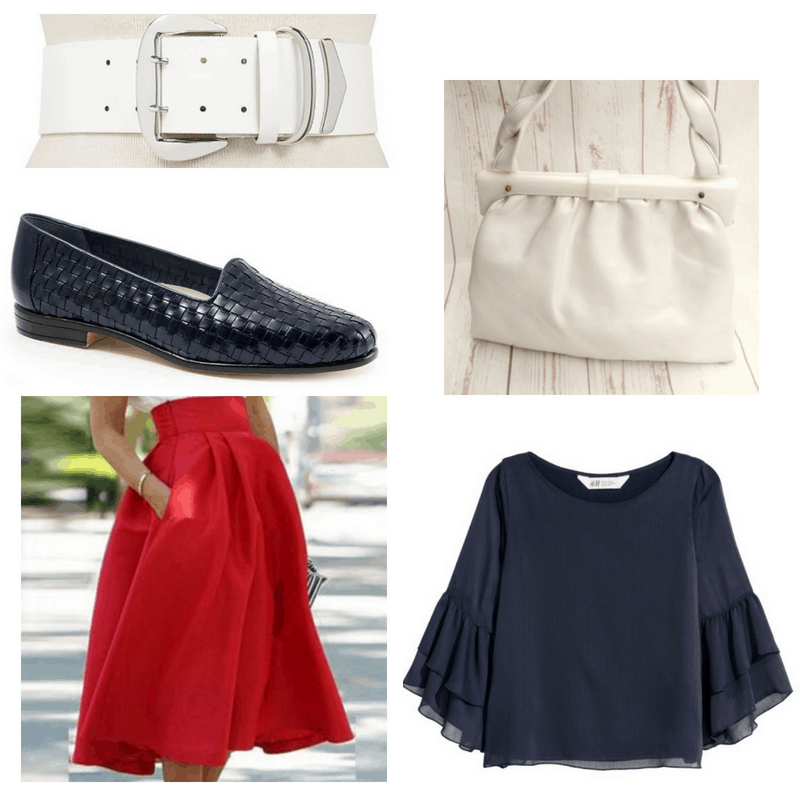 Products: Loafers – Trotters (DSW), Skirt – Lily & Co, Handbag – Lucille Frame (Etsy), Belt – International Concepts (Macy's), Blouse – H&M
Throughout the 1930s, simple and elegant fashion dominated. Fashion in the 1930s was very different from the 1920s and a lot of that had to do with what was happening in the world. The country was experiencing the effects of the Great Depression and fashions, thus, became much more simple.
Chiffon blouses, longer skirts, and simple shoes dominated the style scene in the '30s. Women still wanted to express themselves through looks they found beautiful, but these looks were much more effortless and understated than they had been in the past. Nevertheless, the fashion was still incredibly beautiful.
The 1940s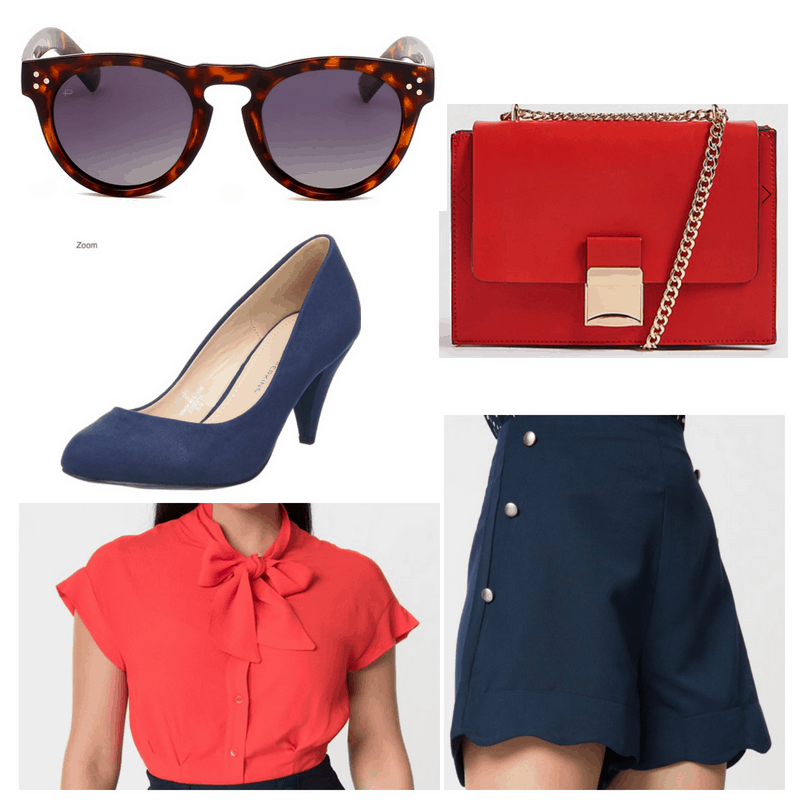 Products: Shorts – Unique Vintage, Handbag – Marks and Spencer, Sunglasses – Privé Revaux, Heels – Dorothy Perkins, Blouse – Unique Vintage
For much of the 1940s, the world was caught in war. Women were called into the workforce and needed looks that were stylish and practical. This mood really defined the decade as shorts and pants became popular with women. Blouses with bow ties and high waisted shorts were classic pieces that dominated 1940s fashion. They were incredibly elegant but also perfect for working as there wasn't an excess of material to get in the way.
The 1950s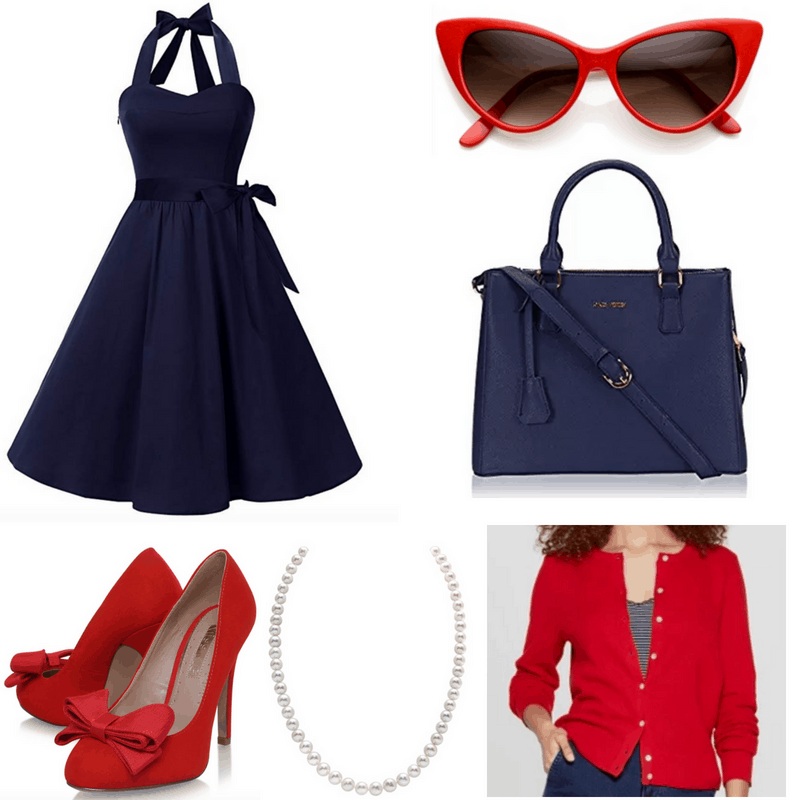 Products: Heels – Miss KG (Shoeaholic), Dress – Topdress (Amazon), Pearls – The Pearl Source, Sunglasses – Shades Daddy, Handbag – Hynes Victory (Amazon), Cardigan – A New Day (Target)
The 1950s were an era of classic elegance. From beautifully cut dresses to stunning pearls, 1950s fashion was all about style. When picking out this outfit I thought of fashion icons from this era such as Grace Kelly and Audrey Hepburn.
The halter dress is absolutely stunning, while the cat eye sunglasses are simply iconic. This classic sense of style is one that remains eternal even today. I could imagine Jackie Kennedy wearing a very similar look for the 4th of July. You can't go wrong with chic pieces like these!
The 1960s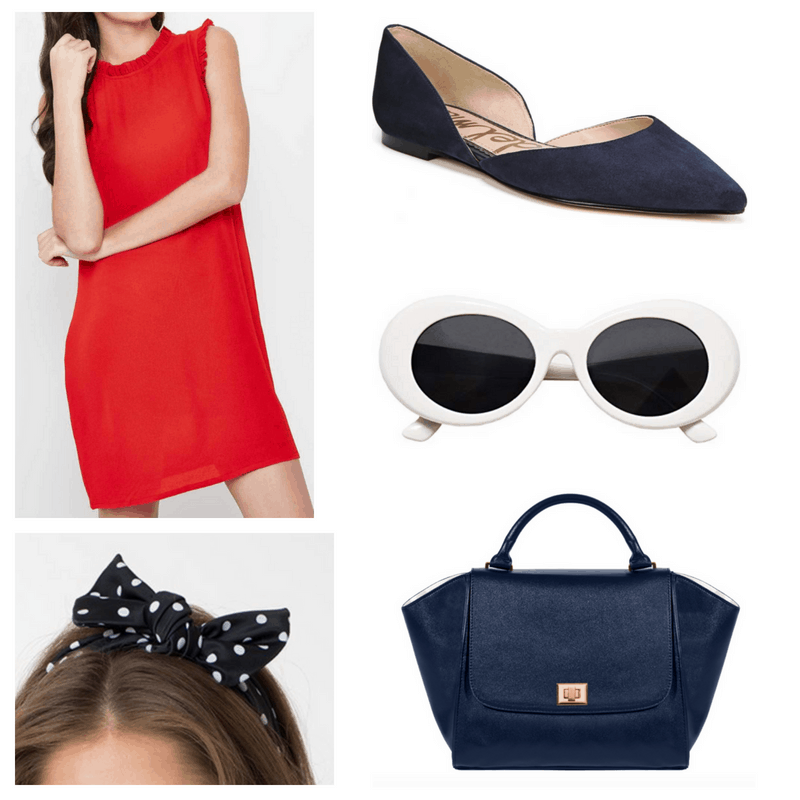 Products: Sunglasses – Juslink (Amazon), Head Scarf – Unique Vintage, Handbag – Marsi Bond, Dress – And India, Shoes – Sam Edelman (Nordstrom)
The 1960s had killer style. Shift dresses were all the rage, as were round sunglasses. It was the perfect transition between the classic elegance of the 1950s and the fun prints and vibes of the 1970s! Fun fact: The satchel bag first became popular in the '60s and is still a big hit today. It's one of those pieces that transcends time and will always be in style!
The 1970s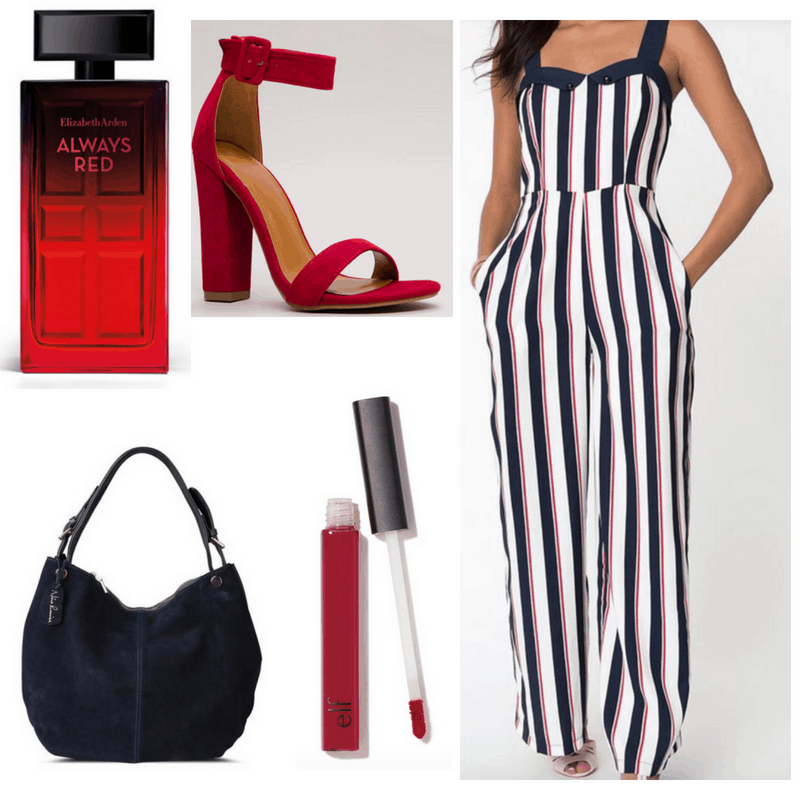 Products: Perfume – Elizabeth Arden, Heels – GoJane, Romper – Unique Vintage, Lipgloss – elf, Handbag – Love Handbags
The '70s were a fun and remarkable era for several reasons. 1970s fashion was dominated by fun prints! Whether they were bold florals or playful stripes, countless types of prints could be found everywhere in the 1970s, as a nod to the fun, relaxed feel of the decade. The hobo bag also became hugely popular in the '70s because it was more relaxed and larger than the popular bags of earlier decades.
I adore this red, white, and blue striped romper. It is the perfect statement piece for a 4th of July that celebrates the fun fashion of the '70s!
The 1980s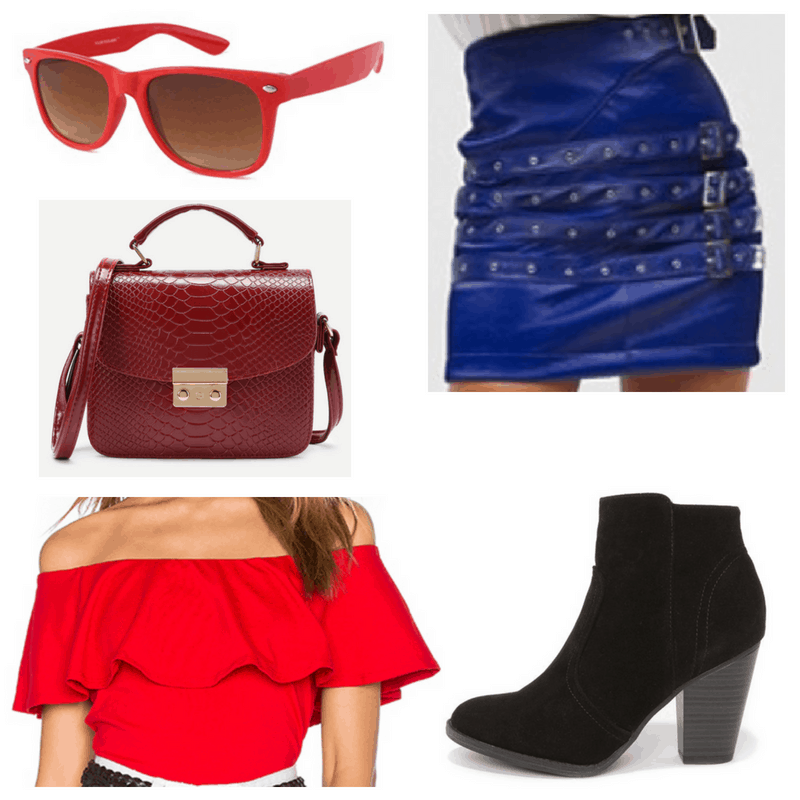 Products: Top – Revolve, Boots – Lulu's, Handbag – Romwe, Skirt – ASOS, Sunglasses – Urban Specs (Amazon)
1980s fashion was very rock n roll and this look definitely gives off that vibe. Mini leather skirts and snake print bags dominated the fashion scene back then. All different types of sleeves also became widely popular. Whether it was a puffy sleeve or off-the-shoulder, you could find a ton of variety — and that fact inspired this cute off-the-shoulder top.
This outfit is an easy go-to because the pieces can all be worn with anything else in your closet and throughout different seasons! This 4th of July look could also be the perfect outfit for a fun concert.
The 1990s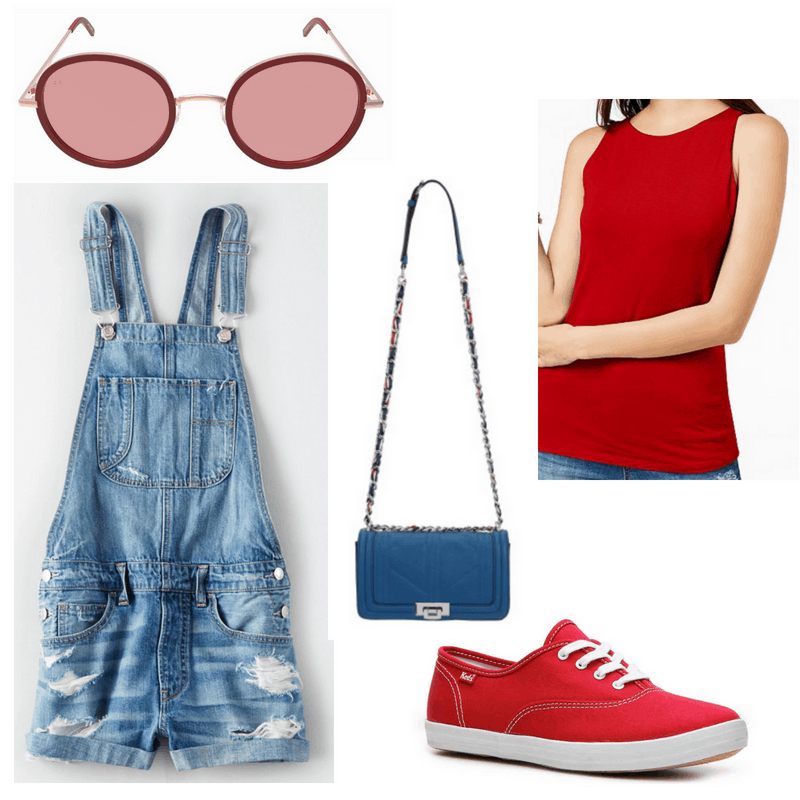 Products: Top – International Concepts (Macy's), Sunglasses – Privé Revaux, Sneakers – Keds (DSW), Overalls – American Eagle, Bag – Sam Edelman
Can you believe that many of us were born in the '90s? It seems so long ago! This era was without a doubt a unique one. It truly marked a modern shift and the looks started resembling the things we all wear today!
1990s fashion was about comfort with a trendy and edgy vibe, and I tried to channel that here. This outfit is casual and stylish at the same time. It's a perfect 4th of July look but also something you could easily wear around campus or to class next semester!
The 2000s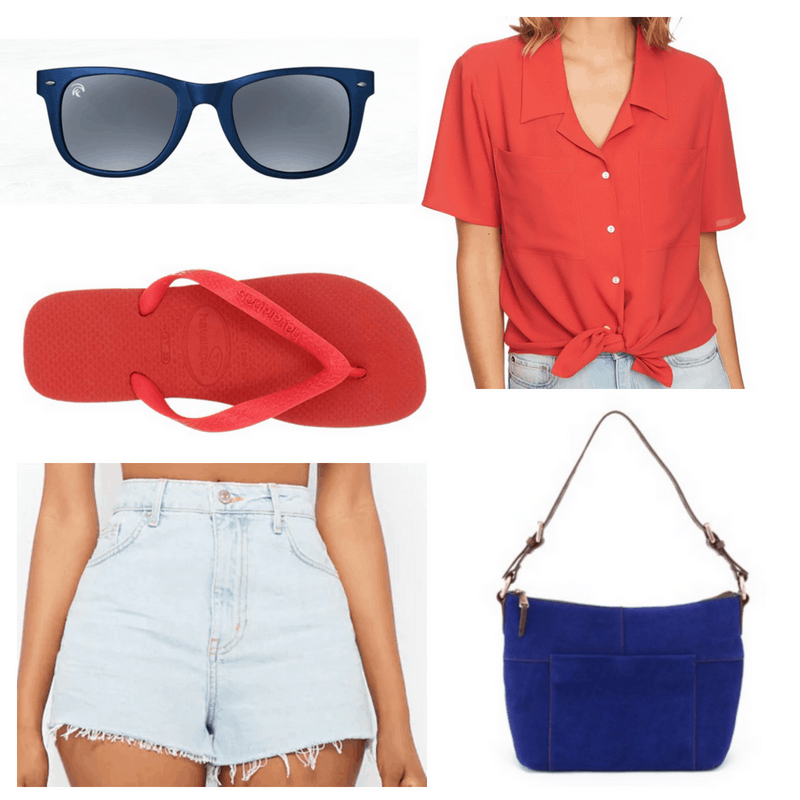 Products: Flip Flops – Havaianas (Amazon), Shorts – Forever 21, Handbag – Hobo, Top – 1.State (Nordstrom), Sunglasses – Waves Gear
The 2000s bring back so many memories of fun times. So many of the fashion trends that defined out youth became hits during this decade and I definitely feel like it was just yesterday!
Jean shorts were all the rage in the 2000s and they haven't waned in popularity since. Wearing a classic 2000s look this 4th of July will bring back great memories, part of what the holiday is all about.
The 2010s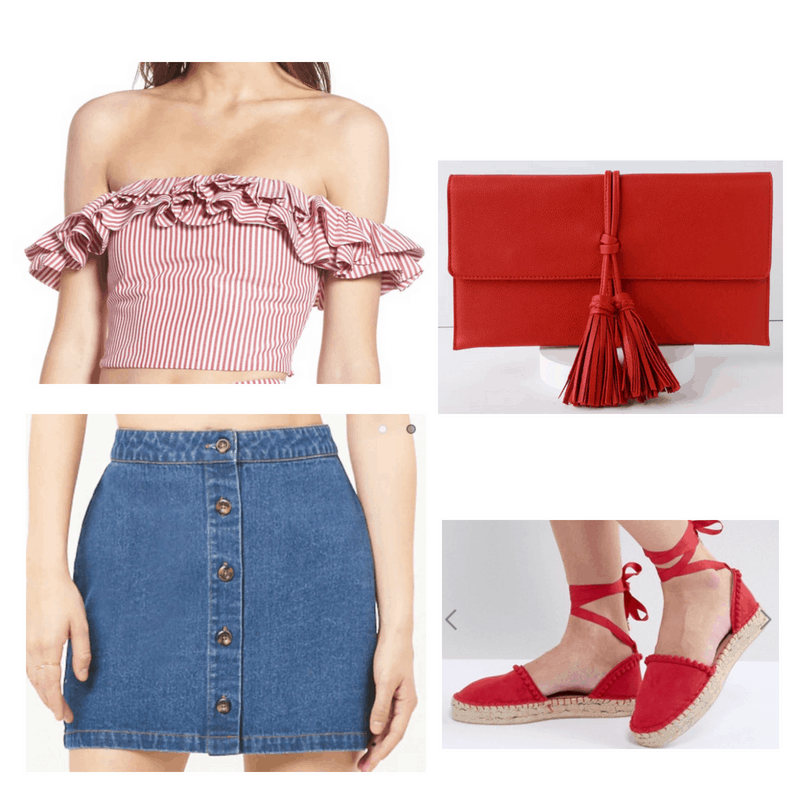 Products: Skirt – Forever 21, Espadrilles – Miss KG (ASOS), Top – WAYF (Nordstrom), Clutch – Lulu's
This is the fashion of our age! Just looking back at the past outfits it is so amazing to see how much fashion has evolved in a mere century. From the flapper style dresses of the 1920s to the jean skirts and espadrilles of the 2010s, so much has changed. It makes me wonder what college girls like us will be wearing for the 4th of July of 2118!
What do you think?
Which decade's Fourth of July outfit was your favorite? How are you planning to dress for July Fourth? Tell us in the comments section below!