This post may contain affiliate links, which means we may receive a commission if you purchase through our links. Please
read our full disclosure here
.
Welcome to the latest edition of Ask CF! Every two weeks, we select a reader fashion question and answer it here on the site. Do you have a specific fashion question for us? Scroll to the bottom of this post to learn how to send it our way!
Ask CF
This is my freshman year, and I'm really happy that I have made a lot of new friends this semester. Before the semester ends and we all go home for the holidays, I want to give each of my friends a present without going overboard or spending a lot of money. Do you have any gift ideas for friends?

– Very Merry
Our Response
Dear Very Merry,
I'm so glad that you have made so many awesome friends this semester! It's such a good feeling when you know you have a solid social circle at school.
This is such a great question because it can be hard to know how much to spend on a new friend, especially when it's a super stressful time with finals coming up! So, I have come up with four super easy and inexpensive gift ideas for friends! Read on to check them out:
Cute Mugs and Candy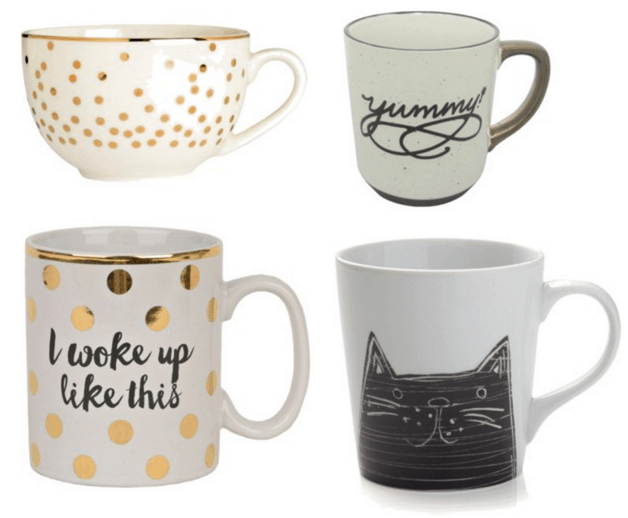 Products, clockwise from top left: Mug 1, Mug 2, Mug 3, Mug 4
This is one of my favorites, and my mom always loves this too! A cute coffee or tea mug is a simple and sweet gift. I always like to add candy, like chocolate kisses or candy canes, to add some Christmas cheer. Another sweet treat you could add is a hot chocolate packet, marshmallows, and a candy cane! This will be a gift she can really use – yum!
Nail Polish Stocking Stuffer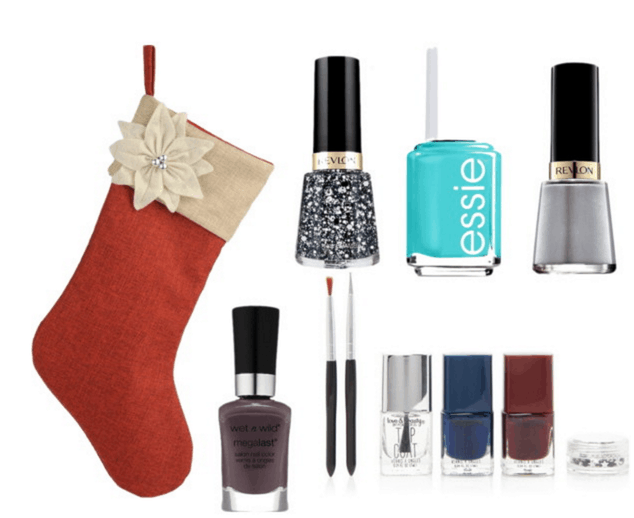 Products: Stocking, Nail Set, Essie, Revlon Glitter, Revlon, Wet N' Wild
Stockings are so Christmas-y and it is so much easier to put small trinkets and gifts in stockings, rather than wrapping them in wrapping paper. For this gift, you can buy different nail polishes and nail tools and put them together in the stocking. What girl doesn't love new nail polish?
Makeup Bag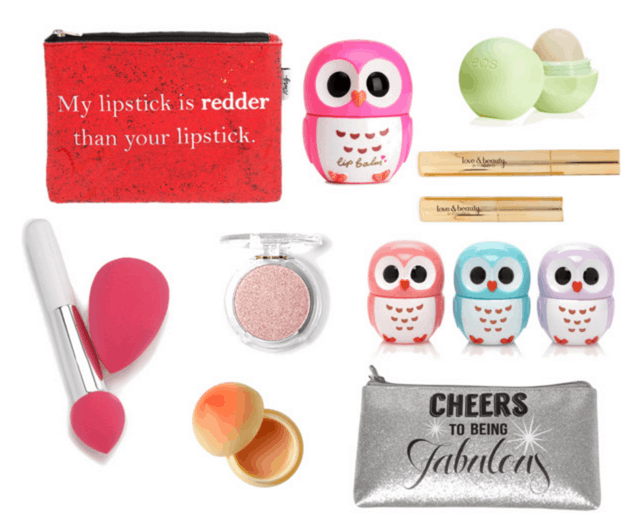 Products: Bag 1, Bag 2, Sponge, Eyeshadow, Peach balm, Owl (single), Owl Set, Mascara, EOS balm
This gift idea is so easy, anyone can put it together in a snap! Go to a store like Forever 21 or H&M and find a medium-sized makeup bag, and fill it with small makeup! I'd suggest getting items that you don't have to match someone to, like lip balm, mascara, eyeshadow, or even brushes and sponges. Merry Christmas!
Gift Box Sets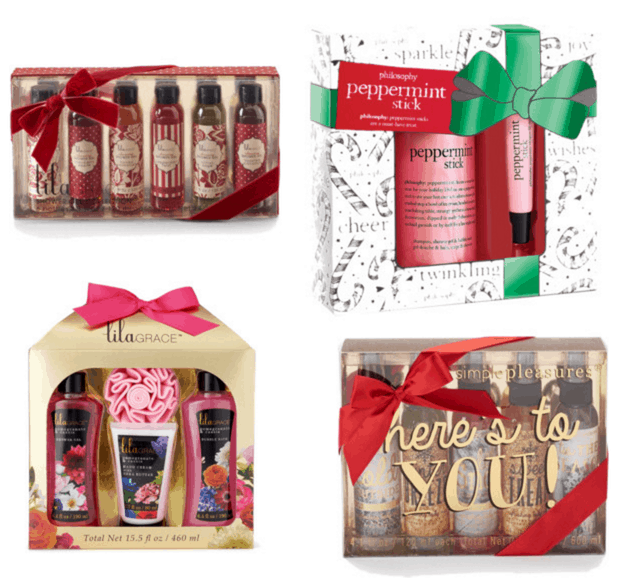 Products, clockwise from top left: Gift 1, Gift 2, Gift 3, Gift 4
Last but not least, is the easiest of them all… boxed gift sets! These are super simple and already packaged, so they are easy to give (and also inexpensive)! Lotions, perfume, and jewelry are the best options. Almost any store has these fun gift boxes, so they shouldn't be hard to find.
Most of all, don't worry!
The moral of today's story is, don't stress yourself out! The holidays are meant to be full of cheer and time with the ones you love, including your new friends! You don't have to buy the most expensive or over-the-top gift to show you care. Enjoy your time with them before leaving for the holidays. That's the best gift of all.
I hope this helps you out, and I wish you the best in your Christmas shopping.
Do you have a fashion or shopping question?
If you have a question you want to see answered in this column, just send it on over via email to askcf @ collegefashion.net and one day you might see your question answered right here on the site!
Please note: We get A LOT of email and unfortunately we will not be able to respond to every single question. However, we will read through each question and then decide which ones will be most helpful to the most readers. Thank you for your understanding.
What do you think?
Did you like these gift ideas? What are you getting your friends for Christmas? Let us know in the comments!